In the dynamic landscape of modern recruitment, the concept of candidate engagement has emerged as a cornerstone for attracting and retaining top-tier talent. As organizations compete to secure the best-suited individuals for their teams, the role of effective job distribution has gained paramount significance.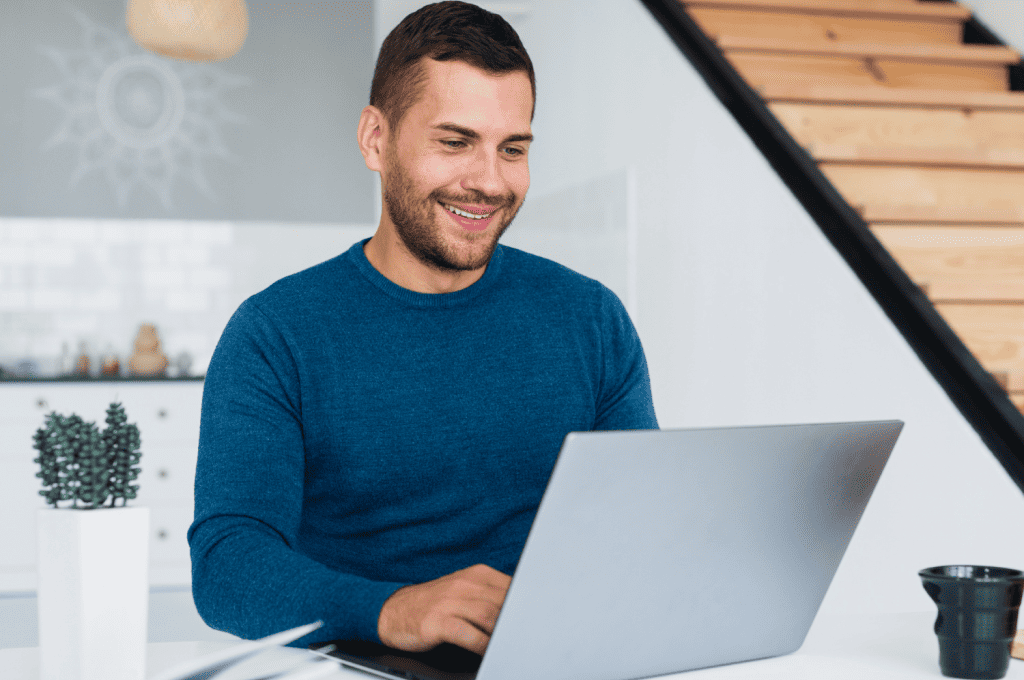 This paper delves into the intricate relationship between candidate engagement and the methods employed to distribute job opportunities. By exploring the evolution from traditional channels to the latest trends, such as digital transformation, artificial intelligence, and mobile recruitment, we uncover the strategies that propel candidate engagement to new heights. As technology reshapes the recruitment sphere, understanding how to harness these advancements to captivate and connect with potential candidates becomes crucial. This paper not only highlights the importance of candidate engagement in the recruitment process but also provides valuable insights into unlocking its full potential through innovative job distribution techniques.
Hirebee offers various advanced integrations, ensuring that you will be able to keep up to date with the market and find the right candidates for the job.
The Role of Candidate Engagement in Recruitment
Candidate engagement plays a pivotal role in modern recruitment strategies, serving as a fundamental factor in attracting, assessing, and ultimately securing top-tier talent. It encompasses a multi-faceted approach that encompasses various touchpoints throughout the candidate journey. Candidate engagement involves fostering a sense of connection, interaction, and mutual value between the prospective employee and the hiring organization.
At its core, candidate engagement goes beyond the conventional transactional relationship of a job application. It involves creating an emotional connection and resonating with the candidate's aspirations, values, and expectations. Engaged candidates are more likely to invest time and effort in understanding the company's mission, vision, and culture, leading to a higher likelihood of alignment between the candidate's goals and the organization's objectives.
Organizations that prioritize candidate engagement tend to experience a range of benefits, including improved candidate experiences, enhanced employer branding, and increased employee retention. Engaged candidates often share positive experiences, whether they are successful in securing a position or not, leading to a broader positive impact on the organization's reputation within the job market.
Furthermore, candidate engagement lays the foundation for long-term relationships with employees, fostering a sense of loyalty and commitment. Engaged employees are more likely to remain productive and satisfied, contributing to higher overall organizational performance.
In essence, candidate engagement represents a strategic approach to recruitment that transcends the transactional nature of job applications. It encapsulates the idea that attracting and nurturing candidates as valuable stakeholders can yield substantial returns for both the candidates and the hiring organizations. As the recruitment landscape continues to evolve, understanding and implementing effective candidate engagement strategies remain paramount for organizations seeking to secure the best talent and thrive in competitive markets.
Job Distribution: Traditional Methods and Challenges
In the realm of candidate engagement and recruitment, traditional methods of job distribution have played a central role. These conventional channels encompass a range of avenues such as newspaper classifieds, industry-specific publications, and physical job fairs. While these approaches have historically served as foundational pillars for connecting organizations with potential candidates, they present several inherent challenges that are increasingly problematic in today's dynamic and digital landscape.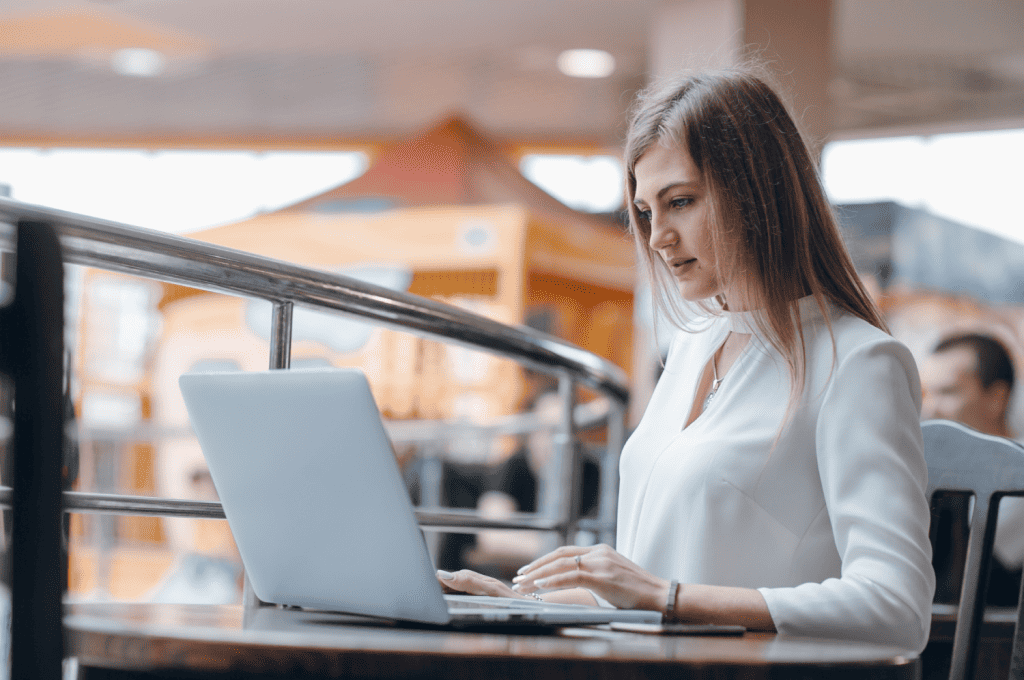 One significant challenge is the limited reach and visibility offered by traditional job distribution methods. Print media and localized events can only reach a fraction of the diverse and geographically dispersed talent pool that exists today. This restricted exposure hampers the ability of companies to tap into a wider array of skills and backgrounds, potentially hindering innovation and diversity within their workforce.
Moreover, traditional methods often incur substantial costs and resource consumption. Running advertisements in newspapers or participating in job fairs demands a significant financial investment, especially for organizations seeking to fill multiple positions or expand their teams. These expenses can strain budgets and divert resources from other critical aspects of the recruitment process.
Furthermore, targeting specific candidate segments proves challenging with traditional approaches. Tailoring messages and opportunities to particular demographics, such as recent graduates or mid-career professionals, becomes arduous when relying solely on generic platforms. As the job market continues to evolve, this lack of specificity can lead to mismatches between candidate aspirations and available roles.
In light of these limitations, there is a growing recognition of the need to adapt and embrace innovative strategies for job distribution. The subsequent sections of this paper will delve into emerging trends that leverage technology, data analytics, and digital platforms to enhance candidate engagement and overcome the challenges posed by traditional methods. By embracing these trends, organizations can unlock new avenues to attract, engage, and secure the best-suited candidates for their evolving needs.
Emerging Trends in Job Distribution
In the rapidly evolving landscape of candidate engagement and recruitment, emerging trends in job distribution have reshaped how organizations connect with potential talent. These innovative strategies capitalize on technological advancements and changing candidate behaviors to optimize the recruitment process.
Digital Transformation and Online Platforms
The proliferation of digital platforms has revolutionized job distribution. Companies now harness the reach of job boards and career websites to showcase opportunities to a global audience. Social media platforms, with their extensive user bases, enable targeted job advertisements, reaching candidates based on demographics, interests, and location. This shift towards online engagement ensures that job opportunities are accessible to a wider pool of candidates, fostering inclusivity and diversity.
Artificial Intelligence and Data Analytics
The integration of AI and data analytics has elevated job distribution to a new level of sophistication. AI-driven algorithms analyze candidate profiles, preferences, and behaviors to offer personalized job recommendations.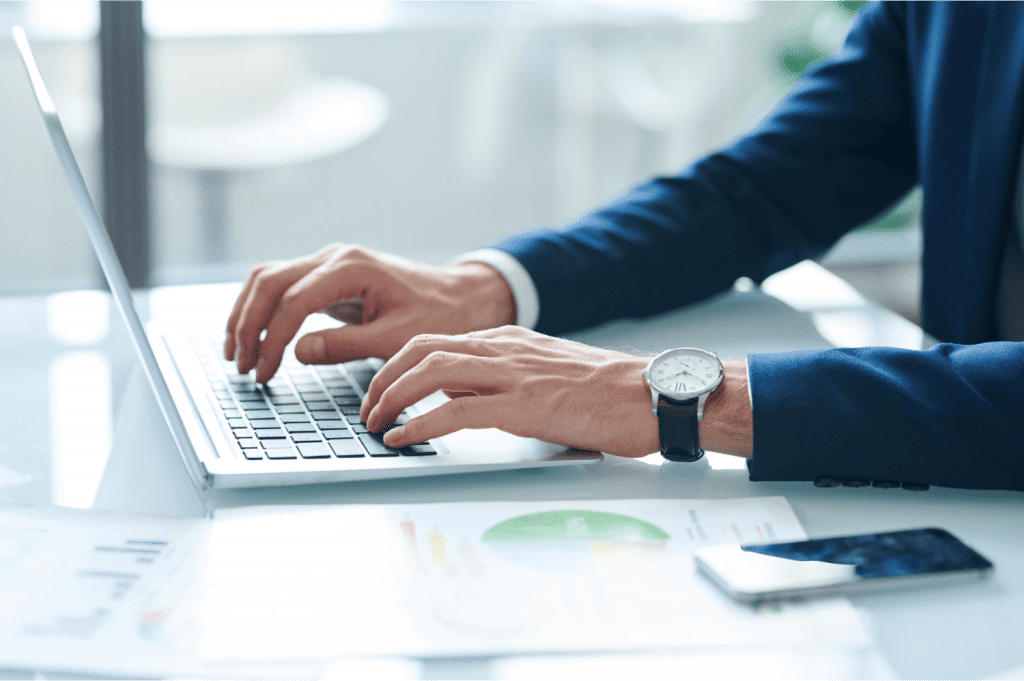 Predictive analytics anticipate future job search trends, enabling recruiters to strategically allocate resources. This data-driven approach optimizes job distribution, ensuring that the right opportunities reach the right candidates, enhancing engagement and conversion rates.
Mobile Recruitment Strategies
As mobile device usage continues to soar, mobile-centric recruitment strategies have gained prominence. Mobile-friendly job applications and platforms provide a seamless experience for candidates on the go. Additionally, SMS and messaging apps are leveraged for real-time communication, offering a personalized touch in engaging with potential candidates. This approach acknowledges the changing dynamics of communication and ensures that candidates can explore opportunities conveniently, thereby boosting engagement.
Employee Referral Programs
Recognizing the power of existing employees as brand advocates, organizations are implementing robust employee referral programs. These programs encourage employees to refer qualified candidates from their networks, tapping into a pool of talent that aligns with the company culture. Incentives for successful referrals further motivate employees to actively participate, fostering a sense of ownership in the recruitment process.
Incorporating these emerging trends into job distribution strategies enables organizations to not only reach a wider and more relevant candidate audience but also to create meaningful connections that drive candidate engagement. As the recruitment landscape continues to evolve, embracing these trends becomes imperative for staying competitive and building a strong talent pipeline.
Best Practices for Effective Job Distribution
In the rapidly evolving landscape of candidate engagement and recruitment, adopting effective job distribution strategies has become paramount for attracting and securing top talent. Employing best practices in job distribution can significantly enhance an organization's ability to connect with the right candidates and foster meaningful engagement throughout the hiring process.
Crafting Compelling Job Listings
The first impression matters, and job listings serve as a candidate's initial encounter with a potential employer. Crafting engaging job titles and descriptions is essential to capture attention and convey the unique value proposition of the position and the company. Clear, concise, and informative descriptions, coupled with an emphasis on company culture and benefits, can entice candidates to explore opportunities further.
Precision Targeting through Segmentation
Effective job distribution involves reaching the right audience. By segmenting candidate demographics, recruiters can tailor their messaging and advertisements to specific groups. Geo-targeting adds another layer of precision, enabling organizations to focus on local candidates for on-site roles and global talent for remote positions.
Embracing Multimedia Content
In a multimedia-driven world, incorporating visual and interactive elements can set job listings apart. Video job descriptions offer a dynamic way to showcase the role, workplace environment, and the company's ethos. Additionally, featuring employee testimonials and success stories can provide authentic insights into the organization's culture and growth opportunities.
Streamlined Application Process
A seamless application process can make the difference between a candidate proceeding or abandoning an application. Mobile-optimized application forms cater to the increasing number of candidates using smartphones for job searches. Integrating one-click application methods, such as utilizing LinkedIn profiles, can expedite the application process, reducing friction and enhancing candidate satisfaction.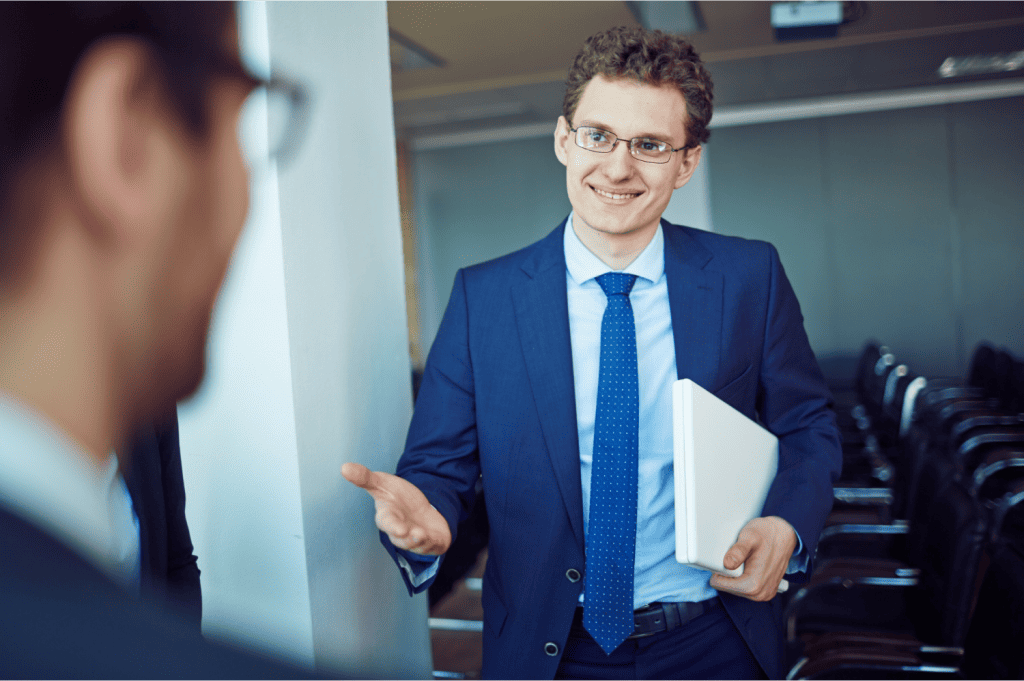 Incorporating these best practices into job distribution strategies empowers organizations to optimize their candidate engagement efforts. By effectively communicating the value of the role and the company, precisely targeting desired audiences, leveraging multimedia content, and streamlining application processes, recruiters can unlock higher levels of engagement, ultimately leading to the attraction of top-tier talent and strengthening the recruitment pipeline.
Case Studies: Successful Implementation of Modern Job Distribution Strategies
In this section, we delve into real-world case studies that exemplify the successful implementation of contemporary job distribution strategies. These case studies offer valuable insights into how organizations have effectively harnessed innovative methods to engage candidates and enhance their recruitment outcomes.
Company A: Leveraging Social Media for Niche Hiring
Company A, a dynamic tech startup, recognized the potential of social media as a powerful tool for reaching niche talent pools. By strategically utilizing platforms like LinkedIn, Twitter, and specialized forums, they tailored their job distribution efforts to resonate with their target audience. This approach not only increased the visibility of their job openings but also facilitated direct interactions with potential candidates. As a result, Company A witnessed a substantial rise in applications from qualified candidates who aligned with the company's mission and values.
Company B: AI-Driven Personalized Job Recommendations
Company B, a well-established multinational corporation, embraced artificial intelligence to revolutionize their job distribution strategy. By leveraging advanced algorithms and data analytics, they offered personalized job recommendations to candidates based on their skills, experience, and preferences. This tailored approach not only enhanced the candidate experience but also significantly improved the quality of applications received. The implementation of AI-driven job distribution resulted in faster hiring cycles and reduced turnover rates, contributing to the company's overall success.
Company C: Mobile-Centric Approach for Millennial Engagement
Company C, operating in the retail sector, recognized the need to engage with millennials, a demographic highly reliant on mobile devices. They introduced a mobile-centric job distribution strategy, optimizing their career website and application process for mobile platforms. Additionally, they incorporated SMS notifications to update candidates on application statuses and interview schedules. This approach not only simplified the application process but also resonated with millennials' preferences for seamless, on-the-go interactions. Company C observed a surge in applications, particularly from the millennial demographic, resulting in a more diverse and dynamic workforce.
These case studies underscore the transformative impact of modern job distribution strategies on candidate engagement and recruitment outcomes. By embracing innovative approaches tailored to their unique needs, organizations can unlock the full potential of candidate engagement, attracting top-tier talent and nurturing a thriving workforce.
Conclusion
In conclusion, the dynamic landscape of candidate engagement and job distribution demands a paradigm shift in recruitment strategies. As emerging trends, from AI-driven personalization to mobile-centric approaches, redefine how candidates interact with opportunities, harnessing these methods becomes pivotal. Recognizing the inseparable link between engagement and successful recruitment, organizations must embrace innovation. By crafting compelling job listings, leveraging technology, and embracing employee advocacy, recruiters can unlock the full potential of candidate engagement. As we navigate the future, staying attuned to these trends ensures a competitive edge and fosters a robust talent pipeline that propels organizations toward sustained growth and excellence.
Hirebee also ensures that you are able to get all of the necessary candidates in a relatively short time as well, which they have been able to do with improved recruitment automation.
FAQs
Why is candidate engagement crucial in the recruitment process?
Candidate engagement plays a vital role in attracting, assessing, and retaining top talent. Engaged candidates are more likely to have a positive perception of the organization, leading to improved long-term employee satisfaction and reduced turnover rates.
What are the challenges associated with traditional job distribution methods?
Traditional job distribution methods, such as newspaper ads and job fairs, often have limited reach, high costs, and difficulties in targeting specific candidate segments. They may also struggle to adapt to the digital age and technological advancements.
How is digital transformation impacting job distribution?
Digital transformation has led to the emergence of online platforms, including job boards, career websites, and social media, as effective channels for job distribution. These platforms offer wider reach, targeting capabilities, and real-time interactions with candidates.
What role does artificial intelligence (AI) play in modern job distribution?
AI is being used to personalize job recommendations based on candidate profiles, predict optimal job distribution strategies, and streamline the recruitment process. AI-driven insights enhance candidate engagement and improve the overall efficiency of hiring.
How can mobile recruitment strategies enhance candidate engagement?
Mobile-friendly job applications and platforms, along with SMS and messaging apps, provide convenient and seamless ways for candidates to interact with job listings and the application process, catering to their on-the-go preferences.