Recruitment marketing has emerged as a pivotal aspect of the modern hiring landscape, revolutionizing how organizations attract and engage top talent. In an era marked by intense competition for skilled individuals, understanding the WHAT, WHY, and HOW of recruitment marketing has become indispensable for businesses striving to secure the best candidates. This introduction explores the fundamental elements of this dynamic field, shedding light on its significance in the hiring process.
The "WHAT" section delves into the core components of recruitment marketing, encompassing targeted audience identification, effective employer branding, and optimized job descriptions. Identifying the right talent and projecting an attractive employer image are vital for attracting suitable candidates.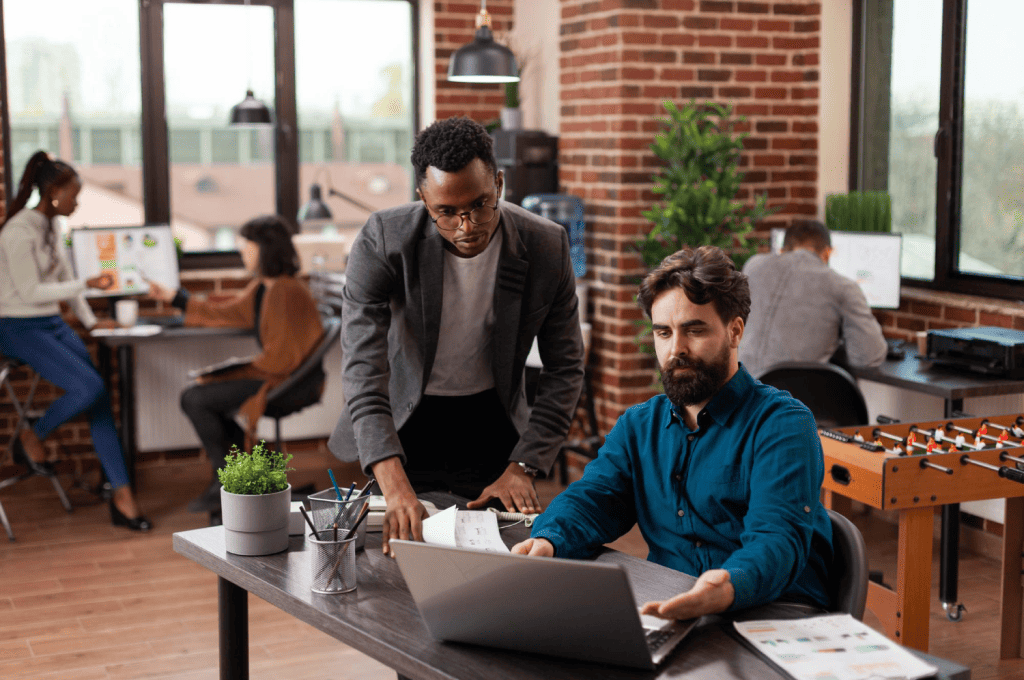 The "WHY" segment explores the compelling reasons behind adopting a strategic approach to recruitment marketing. From attracting high-quality candidates to reducing time-to-fill and enhancing candidate experiences, the benefits are multifaceted and directly impact an organization's overall success.
Finally, the "HOW" aspect delves into the practical tactics and tools employed in recruitment marketing, such as leveraging social media, content marketing, employee referral programs, and cutting-edge recruitment technologies.
Understanding the WHAT, WHY, and HOW in recruitment marketing empowers businesses to navigate the talent landscape with confidence, optimize their hiring efforts, and stand out as an employer of choice in the eyes of top-notch candidates.
Hirebee helps you get the best candidates for your team with the help of an excellent range of features such as excellent job distribution and a very effective candidate screening process.
The WHAT in Recruitment Marketing
Recruitment marketing involves a strategic approach to attracting and engaging top talent for an organization's job openings. It focuses on understanding the needs and preferences of potential candidates while effectively promoting the employer brand and available opportunities. The "WHAT" in recruitment marketing comprises key elements that are vital for successful talent acquisition and building a strong talent pipeline.
Target Audience Identification:
Defining the ideal candidate profile: One of the fundamental aspects of recruitment marketing is identifying the specific characteristics, skills, and qualifications that make up the ideal candidate for a particular position. This involves collaborating with hiring managers and relevant stakeholders to create a clear and detailed candidate persona.
Understanding candidate preferences and motivations: To effectively attract candidates, recruiters need to delve into the motivations and preferences of their target audience. This involves conducting candidate surveys, analyzing job market trends, and staying updated with the latest industry insights. By understanding what potential candidates value in a workplace, recruiters can tailor their messages and outreach to resonate with the right individuals.
Employer Branding:
Establishing a strong employer brand: The employer brand represents an organization's reputation as an employer and its unique identity in the job market. A strong employer brand can significantly impact a company's ability to attract and retain talent. Recruitment marketing plays a vital role in showcasing an organization's values, culture, benefits, and growth opportunities.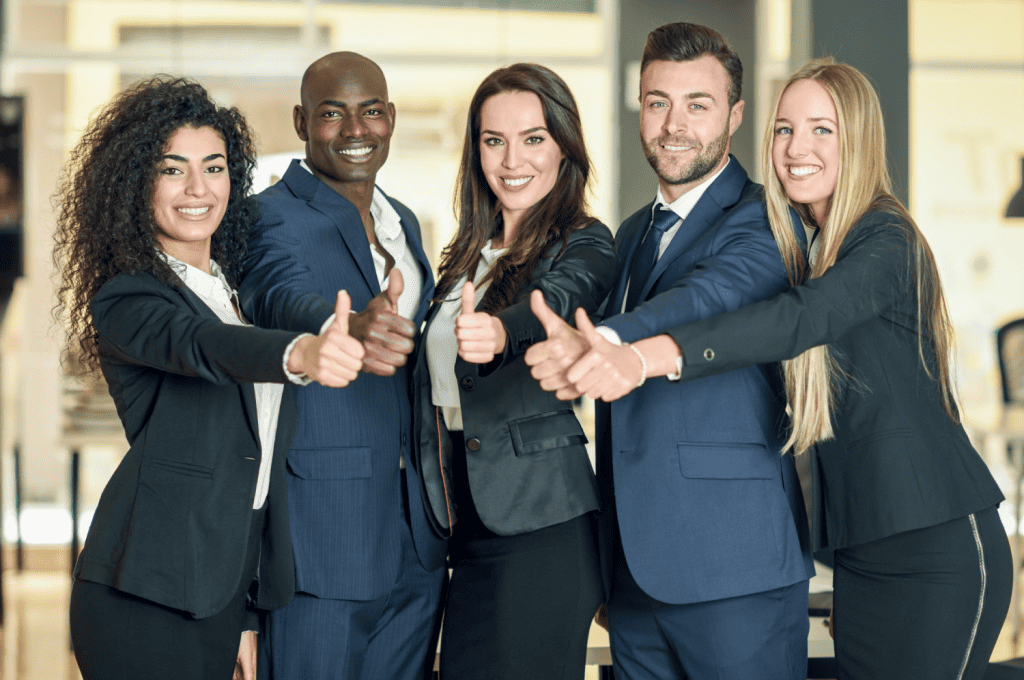 Differentiating from competitors: In a competitive job market, companies need to stand out from their competitors to attract the best candidates. Recruitment marketing helps in identifying the organization's unique selling points and effectively communicating them to potential candidates, making it clear why the company is a preferred employer.
Job Description Optimization:
Crafting compelling and accurate job descriptions: Job descriptions are the first point of contact between a candidate and a potential employer. Recruitment marketing ensures that job descriptions are well-written, engaging, and accurately reflect the role's responsibilities and requirements. It avoids using jargon and vague language, making the position more attractive to potential candidates.
Highlighting key selling points of the position and the company: Beyond listing job responsibilities, recruitment marketing emphasizes the benefits of working for the organization. This includes highlighting opportunities for career growth, learning and development programs, work-life balance, a positive company culture, and any unique perks that set the company apart.
In conclusion, the "WHAT" in recruitment marketing encompasses crucial elements such as identifying the target audience, establishing a strong employer brand, and optimizing job descriptions. By understanding and executing these aspects effectively, organizations can enhance their ability to attract top talent and build a high-performing workforce. Recruitment marketing sets the foundation for successful talent acquisition, making it a vital component of any modern recruitment strategy.
The WHY in Recruitment Marketing
A skilled and motivated workforce is the lifeblood of any successful organization. However, finding and attracting the right talent has become increasingly challenging in today's competitive job market. This is where recruitment marketing plays a pivotal role. Understanding the "WHY" behind recruitment marketing sheds light on the fundamental reasons why businesses should invest time, effort, and resources into this strategy.
Attracting Top Talent:
In a talent-driven economy, the demand for skilled candidates often exceeds the supply. As a result, organizations must actively compete for the attention of top talent. Recruitment marketing enables companies to stand out and showcase their unique strengths, culture, and opportunities. By tailoring messages and strategies to resonate with their target candidates, businesses can attract the attention of high-quality individuals who may not have considered them otherwise.
The competition for skilled candidates:
Industries such as technology, healthcare, finance, and engineering, among others, face fierce competition when it comes to hiring top talent. The best candidates are often actively pursued by multiple companies, making it essential for organizations to create compelling recruitment marketing campaigns that communicate their value proposition effectively.
Importance of being proactive in talent acquisition:
Waiting for candidates to come to you through traditional methods, such as job postings, is no longer sufficient. Recruitment marketing adopts a proactive approach, reaching out to potential candidates even before they actively seek new opportunities. This way, companies can establish relationships and build interest among passive candidates, widening the pool of potential hires.
Reducing Time-to-Fill:
A prolonged hiring process can be detrimental to a company's productivity and performance. When critical positions remain vacant for an extended period, it can lead to increased workload for existing employees, delays in projects, and missed business opportunities. Recruitment marketing helps streamline the hiring process and minimize time-to-fill.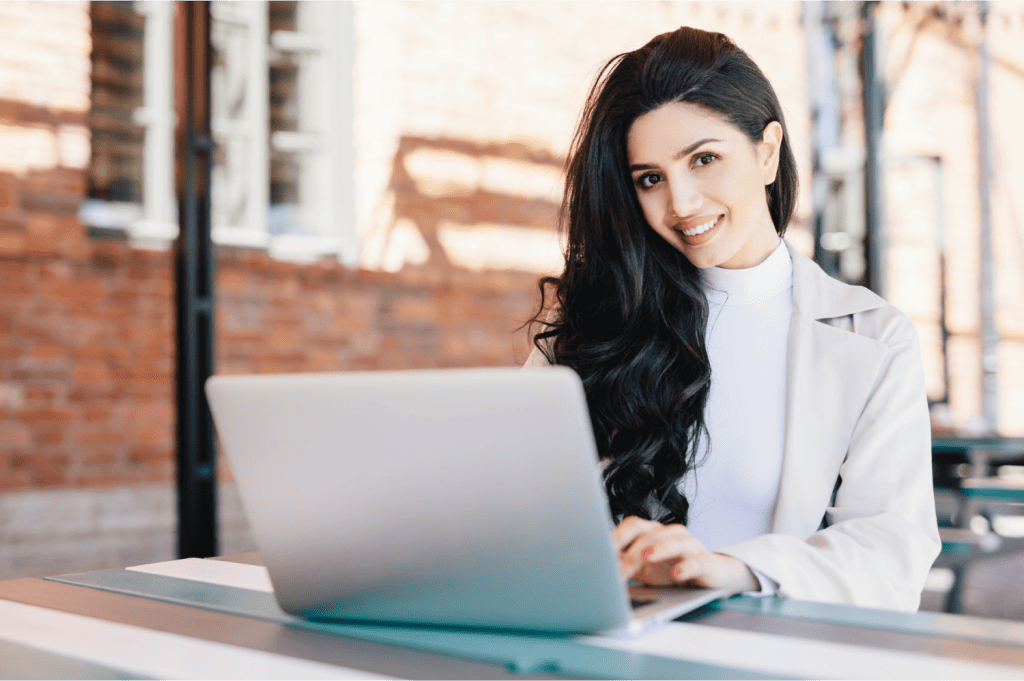 Impact of a lengthy hiring process on business operations:
A slow and cumbersome hiring process can lead to the loss of top candidates who may accept offers from competitors more quickly. Moreover, it can create a negative perception of the company among candidates, making it harder to attract future talent.
How recruitment marketing can expedite hiring timelines:
Through targeted marketing and engagement strategies, recruitment marketing attracts candidates who are genuinely interested in the company and the role. This focused approach results in a more efficient selection process, as candidates are already pre-screened for their alignment with the organization's values and requirements.
Enhancing Candidate Experience:
Candidate experience is a critical aspect of recruitment marketing that directly impacts an employer's brand and reputation. Ensuring a positive candidate experience not only improves the chances of attracting top talent but also influences the perception of the company among job seekers and the broader public.
The role of candidate experience in employer branding:
A poor candidate experience can tarnish an organization's employer brand. Candidates who have a negative experience during the hiring process are more likely to share their views online, which can deter other potential candidates from applying.
Positive candidate experience as a competitive advantage:
On the other hand, a positive candidate experience can serve as a competitive advantage. Word-of-mouth referrals, even from candidates who were not selected, can enhance the company's reputation and make it a preferred employer among top talent.
In conclusion, understanding the "WHY" in recruitment marketing showcases its significance in today's competitive job market. By attracting top talent, reducing time-to-fill, and enhancing candidate experience, organizations can gain a competitive edge and secure the best-fit candidates for their teams. Successful recruitment marketing requires a strategic and data-driven approach that aligns with the company's values, culture, and long-term objectives.
The HOW in Recruitment Marketing
In today's competitive job market, attracting and retaining top talent requires a strategic approach to recruitment marketing. Organizations must leverage various tools and techniques to reach potential candidates effectively. Here are some essential strategies on how to implement successful recruitment marketing:
Social Media and Online Presence:
Leveraging social media platforms for recruitment marketing: Social media has become a powerful tool for reaching a vast audience of potential candidates. Platforms like LinkedIn, Facebook, Twitter, and Instagram offer opportunities to showcase your employer brand, share company culture, and engage with potential candidates directly.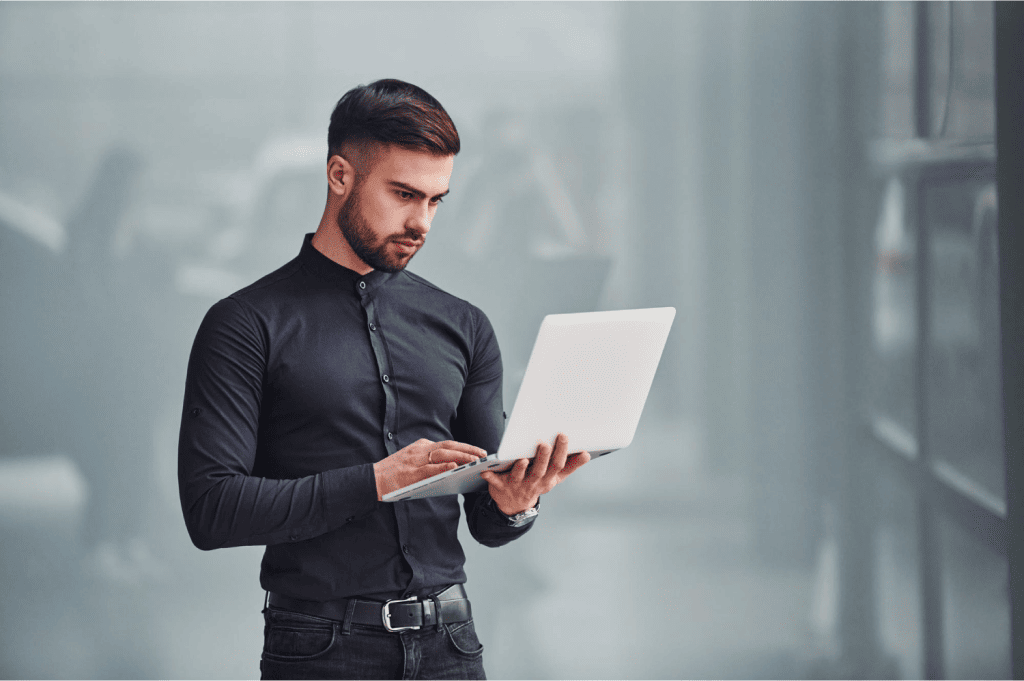 Building a strong online presence to attract candidates: Beyond social media, organizations must maintain a comprehensive online presence. This includes having a well-designed career website that is easy to navigate and provides relevant information about job opportunities, company values, and employee testimonials.
Content Marketing for Recruitment:
Creating relevant and engaging content: Content marketing can help establish your company as a thought leader and showcase your industry expertise. Sharing valuable content such as blog posts, whitepapers, and videos can attract potential candidates and keep them engaged throughout the hiring process.
Utilizing blogs, videos, and other media for recruitment purposes: Incorporating videos and interactive content can provide an inside look at your company culture, team dynamics, and the day-to-day work environment. These formats allow candidates to connect emotionally with your organization and better understand what it's like to work there.
Employee Referral Programs:
Implementing effective employee referral programs: Employee referrals are a valuable source of high-quality candidates. Establishing a well-structured referral program can encourage your employees to recommend suitable candidates from their network. Such candidates tend to be a good fit culturally and can improve retention rates.
Encouraging employees to be brand ambassadors: Engaged and satisfied employees can become brand ambassadors, promoting your company to their social and professional circles. Companies can incentivize employees to share positive experiences on social media, thereby expanding the reach of their employer brand.
Leveraging Recruitment Technology:
Applicant Tracking Systems (ATS) and their role in recruitment marketing: An ATS streamlines the recruitment process by automating tasks like candidate screening, interview scheduling, and communication. It helps recruiters manage a large volume of applications efficiently and enhances the overall candidate experience.
AI-powered tools for candidate sourcing and assessment: AI-driven recruitment tools can significantly improve the quality of hire. AI algorithms can analyze candidate data and predict potential fits for specific roles, saving time and resources while ensuring a more accurate selection process.
By employing these strategies, organizations can effectively navigate the competitive talent landscape and create a robust recruitment marketing plan. A successful approach ensures that your company is visible to top talent, stands out from competitors, and establishes a positive employer brand that attracts and retains the right candidates for your organization. Continuously analyzing and refining your recruitment marketing efforts will enable your organization to stay ahead in the quest for talent and foster a strong, skilled, and motivated workforce.
Conclusion
In conclusion, understanding the WHAT, WHY, and HOW in recruitment marketing is crucial for organizations aiming to secure top talent in a competitive job market. By identifying the target audience, building a strong employer brand, and optimizing job descriptions, companies can attract the right candidates efficiently. Recruitment marketing not only helps reduce time-to-fill but also enhances candidate experience, leading to positive employer branding. Leveraging social media, content marketing, employee referral programs, and recruitment technology amplifies the reach and effectiveness of the recruitment efforts. Continuous measurement of key performance indicators and ROI ensures the strategy's success and enables organizations to adapt and thrive in their talent acquisition endeavors.
Hirebee makes sure that you will be able to find the right candidates for your specific team, and it is able to do this by using recruitment analytics and candidate recruitment features.
FAQs
What is recruitment marketing?
Recruitment marketing is the process of attracting, engaging, and nurturing potential candidates to join an organization. It involves using marketing strategies and techniques to create and promote the employer brand, attract qualified candidates, and build a talent pipeline.
Why is recruitment marketing important?
Recruitment marketing is essential because it helps organizations compete for top talent in a competitive job market. By effectively showcasing their employer brand and value proposition, companies can attract the right candidates, reduce time-to-fill positions, and improve the overall candidate experience.
What elements are included in the WHAT of recruitment marketing?
The WHAT of recruitment marketing includes:
– Identifying the target audience and defining the ideal candidate profile.
– Building a strong employer brand to differentiate from competitors.
– Optimizing job descriptions to attract suitable candidates.
How does employer branding impact recruitment marketing?
Employer branding plays a crucial role in recruitment marketing by shaping the perception of the organization as an employer. A strong employer brand can attract top talent, increase candidate interest, and improve employee retention.
What is the significance of a well-crafted job description in recruitment marketing?
A well-crafted job description is vital in recruitment marketing as it provides potential candidates with essential information about the role and the company. It helps candidates self-assess their fit for the position and ensures that only relevant and interested candidates apply.