In 2023, the role of artificial intelligence (AI) in candidate screening tools has reached a pivotal point in revolutionizing the recruitment landscape. As organizations increasingly recognize the importance of hiring the right talent efficiently, AI-powered screening solutions have emerged as a game-changer. AI-driven technologies, such as Natural Language Processing (NLP), Machine Learning algorithms, and sentiment analysis, have transformed traditional hiring processes, offering unparalleled benefits and efficiencies.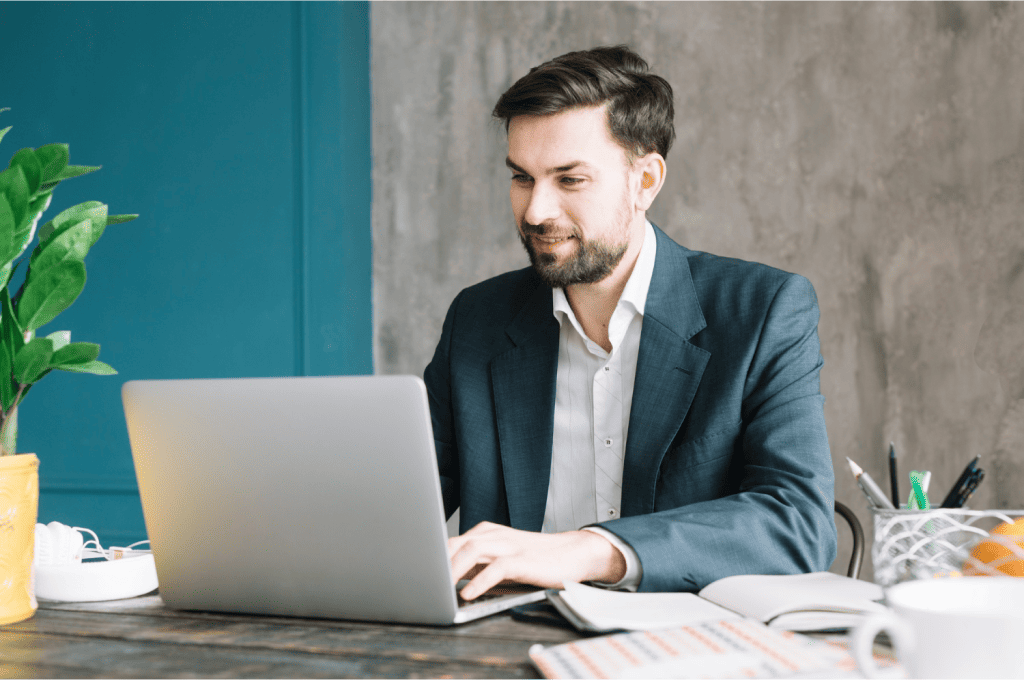 This paper explores the profound impact of AI on candidate screening, delving into the advancements that have transpired since its inception in the recruitment domain. By automating time-consuming tasks like resume parsing and candidate ranking, AI has dramatically improved the speed and accuracy of talent acquisition. Furthermore, its ability to assess soft skills and mitigate unconscious bias brings unprecedented objectivity to the hiring process. However, ethical concerns regarding algorithmic transparency and privacy must be addressed to ensure AI's responsible implementation.
Hirebee is an automated recruitment service that is dedicated to ensuring you can effectively find the right candidates for your team with the help of automated candidate sourcing features.
With AI blending seamlessly with human recruiter expertise, a collaborative approach to candidate evaluation is emerging. This integration opens up new possibilities for informed decision-making and strategic talent acquisition. As we delve into case studies, ethical considerations, and future trends, it becomes evident that AI is not only shaping the candidate screening landscape but also redefining the future of HR and recruitment.
Evolution of AI in Candidate Screening Tools
The use of AI in recruitment began to gain traction in the early 2010s. Initially, candidate screening involved keyword-based searches and basic filtering algorithms. However, as AI technologies advanced, the recruitment industry witnessed a significant transformation. By 2023, AI-powered candidate screening tools had become a standard part of many organizations' recruitment processes.
Before 2023, AI-driven recruitment primarily focused on resume parsing and keyword matching. AI algorithms could extract information from resumes, such as work experience, skills, and education, to create structured candidate profiles. However, these early systems often lacked the sophistication to assess candidates beyond basic keyword matches, leading to suboptimal candidate recommendations.
Technological Advancements and Innovations in AI by 2023
In the years leading up to 2023, AI technologies saw tremendous growth and refinement. Natural Language Processing (NLP) made significant strides, allowing candidate screening tools to understand the context and semantics of resumes and job descriptions better. This development enabled the tools to perform more accurate and relevant matching, reducing false positives and false negatives.
Machine Learning (ML) algorithms played a vital role in enhancing candidate ranking. By analyzing historical hiring data and candidate performance, ML algorithms could identify patterns and predict candidate success in specific roles. This resulted in more data-driven and informed decision-making during candidate screening.
Additionally, sentiment analysis emerged as a powerful tool for evaluating candidates' soft skills. By analyzing communication patterns, facial expressions in video interviews, or candidate responses to open-ended questions, AI tools could assess attributes such as emotional intelligence, empathy, and communication effectiveness.
Impact of AI on Traditional Recruitment Processes
The integration of AI in candidate screening brought about numerous benefits and changes in traditional recruitment processes. AI significantly expedited the initial screening phase, saving recruiters valuable time and effort. Tasks that once required hours of manual review could now be accomplished in minutes, enabling recruiters to focus on more strategic aspects of talent acquisition.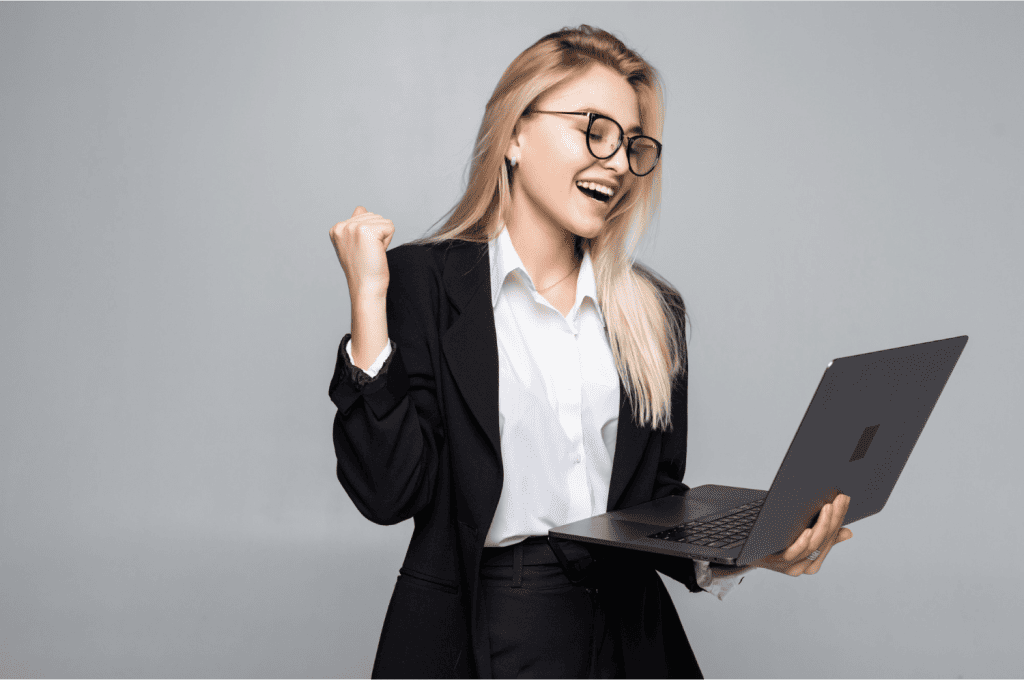 AI-powered candidate screening also led to improved candidate matching. By leveraging ML algorithms, recruiters could access a more diverse talent pool and identify candidates who might have been overlooked in traditional screening processes. This resulted in a more inclusive and diverse workforce.
One critical aspect that AI addressed was unconscious bias in recruitment. With the ability to focus solely on a candidate's qualifications and skills, AI tools helped mitigate human bias and promote fair hiring practices. However, it was essential for organizations to ensure that AI algorithms themselves were designed and trained to be unbiased, as AI could also inadvertently perpetuate existing biases in data.
Overall, the evolution of AI in candidate screening tools by 2023 marked a significant shift in the recruitment landscape. It streamlined and optimized the hiring process, empowered recruiters to make data-driven decisions, and fostered a more inclusive hiring environment. As AI continued to advance, it held the promise of further revolutionizing human resources and talent acquisition in the years to come.
Key AI Technologies Utilized in Candidate Screening Tools
As candidate screening becomes more complex and competitive, organizations are turning to artificial intelligence (AI) technologies to streamline and optimize their recruitment processes. These AI-powered tools leverage advanced algorithms and data processing capabilities to identify the most suitable candidates efficiently. Here are some key AI technologies used in candidate screening tools in 2023:
Natural Language Processing (NLP) for Resume Parsing:
Natural Language Processing is a branch of AI that focuses on the interaction between computers and human language. In candidate screening, NLP plays a crucial role in resume parsing. It enables the software to extract relevant information from resumes and cover letters accurately. NLP algorithms can understand the context, extract key skills, experiences, education, and other relevant details from unstructured textual data. This not only saves time for recruiters but also ensures that no valuable information is overlooked.
Machine Learning Algorithms for Candidate Ranking:
Machine learning algorithms play a pivotal role in candidate ranking. These algorithms analyze vast amounts of historical hiring data to identify patterns and characteristics of successful employees. Based on this analysis, they can predict which candidates are most likely to succeed in a specific role. As a result, AI-powered screening tools can rank applicants based on their suitability for the position, making it easier for recruiters to focus on the most promising candidates first.
Sentiment Analysis for Evaluating Soft Skills:
While technical skills are essential, soft skills are equally crucial for the success of a candidate in any organization. AI-powered sentiment analysis tools can help assess a candidate's soft skills by analyzing their written or spoken language during interviews or other interactions. By understanding tone, sentiment, and language patterns, AI can gauge a candidate's communication, empathy, and emotional intelligence, providing valuable insights to recruiters.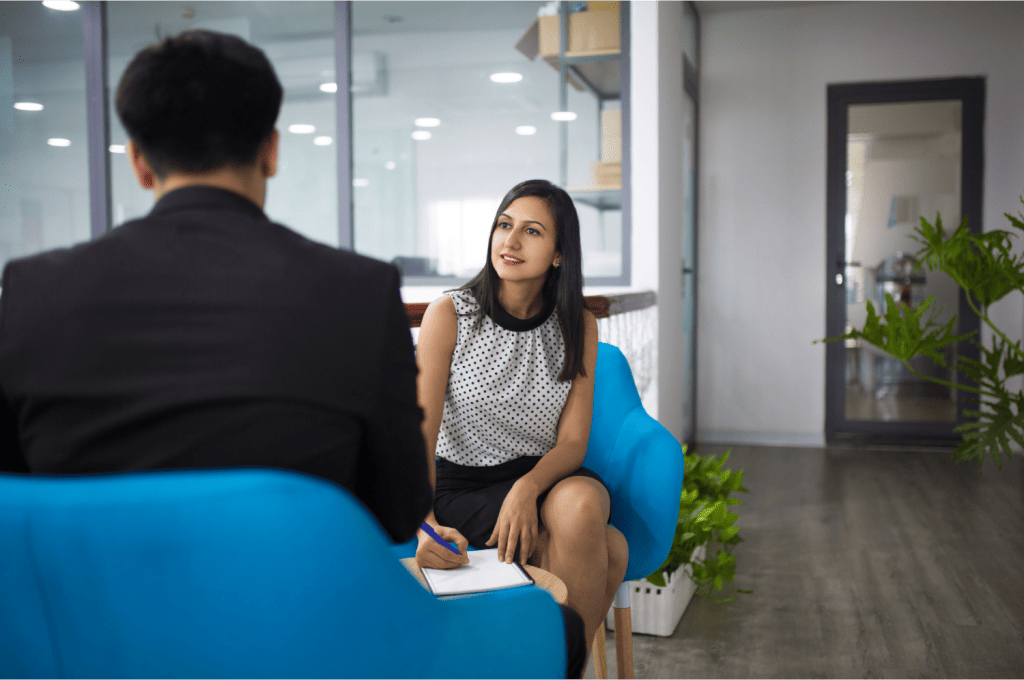 Bias Mitigation Techniques for Fair Screening:
Unconscious bias in the recruitment process can lead to unfair and discriminatory hiring practices. AI-powered screening tools aim to address this issue by implementing bias mitigation techniques. These techniques involve carefully curating and diversifying the training data used to build AI models, as well as regular audits to identify and correct any biased outcomes. Additionally, some tools provide real-time bias alerts to recruiters, prompting them to reevaluate certain decisions and ensure fairness.
The combination of these AI technologies in candidate screening tools provides several advantages, including increased efficiency, improved candidate matches, reduced biases, and enhanced scalability. However, it is essential to acknowledge that these technologies also come with their challenges, such as ethical concerns, transparency issues, and data security. Organizations must strike a balance between utilizing AI's potential while upholding ethical standards and protecting candidates' privacy during the recruitment process. With the right approach, AI can significantly contribute to revolutionizing candidate screening and shaping the future of HR and recruitment practices in 2023 and beyond.
Benefits and Challenges of AI in Candidate Screening
As AI continues to advance, its integration into candidate screening tools has brought forth numerous benefits and challenges for the recruitment process in 2023.
Benefits:
Improved Efficiency and Time Savings:
AI-powered candidate screening tools can swiftly analyze and process large volumes of resumes and applications. By automating tasks like resume parsing and matching candidate qualifications to job requirements, recruiters can save a significant amount of time. This efficiency allows HR professionals to focus on higher-level tasks, such as engaging with candidates and conducting more personalized interviews.
Enhanced Candidate Matching and Quality:
With sophisticated machine learning algorithms, AI can better identify candidates whose skills and experience align with the specific job requirements. These tools can consider not only hard skills but also soft skills and cultural fit, leading to better candidate matches for the organization. As a result, companies can attract and hire candidates who are more likely to succeed and contribute to the company's long-term goals.
Reduction in Unconscious Bias:
AI-powered screening tools have the potential to reduce unconscious bias in the hiring process. Traditional recruitment processes may inadvertently favor candidates based on factors unrelated to their qualifications, such as names, gender, or educational institutions. AI, when designed with fairness in mind, can make decisions solely based on relevant qualifications, effectively reducing bias and promoting diversity in the workplace.
Scalability and Cost-effectiveness:
Recruiting for large enterprises or high-growth startups can be a time-consuming and costly process. AI allows for seamless scalability, enabling recruiters to handle a higher volume of applicants without compromising on the quality of candidate screening. Additionally, the use of AI can save costs in the long run by reducing the need for manual labor and streamlining the hiring process.
Challenges:
Ethical and Privacy Concerns:
The integration of AI in candidate screening raises ethical considerations regarding candidate data privacy and consent. Recruiters must ensure that they comply with data protection regulations and inform candidates about the use of AI in the recruitment process. Transparency and clear communication about data handling practices are crucial to building trust with candidates.
Ensuring AI Transparency and Explainability:
The decision-making processes of AI algorithms can sometimes be complex and difficult to interpret. The lack of transparency and explainability can raise concerns for candidates who might question the fairness of the process. HR professionals need to ensure that AI tools are designed in a way that provides explanations for the decisions made, allowing candidates to understand the basis for their evaluations.
Addressing Algorithmic Biases:
AI algorithms can inadvertently inherit biases present in the data used to train them. If historical hiring data contains biases, such as favoring certain demographics, the AI system might perpetuate these biases during candidate screening. It is essential to regularly audit and update AI models to mitigate biases and promote fair hiring practices.
Data Security and Protection:
As AI-powered screening tools process and store vast amounts of candidate data, the risk of data breaches and cyber-attacks increases. HR departments must prioritize data security and invest in robust cybersecurity measures to safeguard sensitive candidate information from unauthorized access.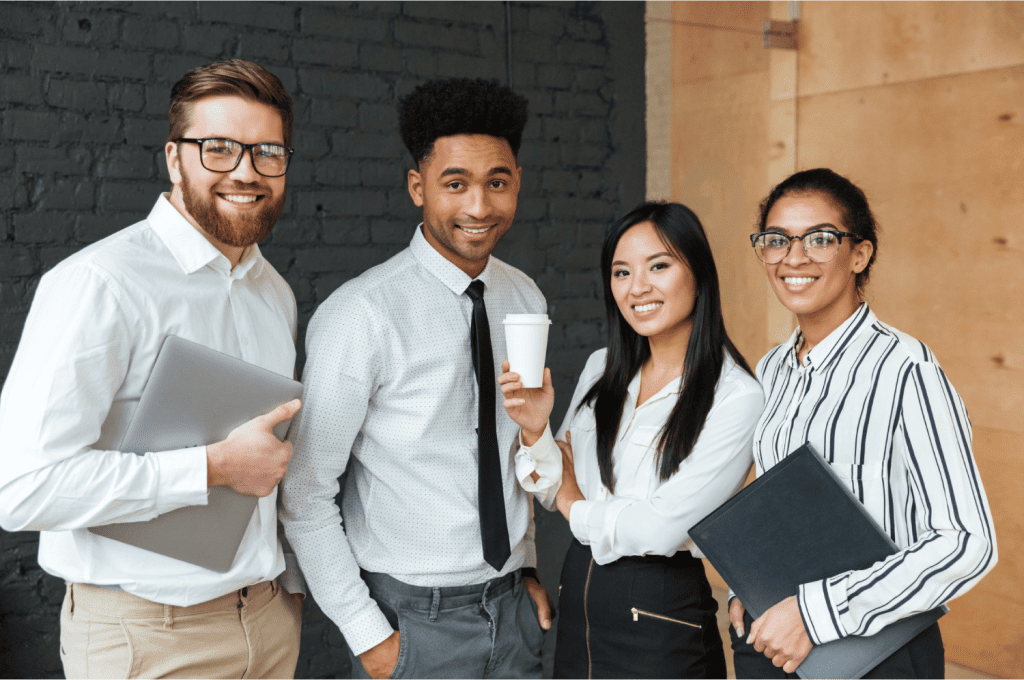 Despite the challenges, the benefits of AI in candidate screening are undeniable. When implemented responsibly, AI can significantly enhance the recruitment process, leading to more effective and diverse hiring decisions in 2023 and beyond.
Conclusion
In conclusion, AI has emerged as a transformative force in candidate screening tools in 2023, revolutionizing traditional recruitment processes. Its integration has brought numerous benefits, including increased efficiency, enhanced candidate quality, and reduced bias. By leveraging advanced technologies like Natural Language Processing, Machine Learning, and Sentiment Analysis, organizations can now effectively parse resumes, rank candidates, and assess soft skills more accurately than ever before.
However, the widespread adoption of AI in candidate screening also brings ethical considerations, such as avoiding discrimination, ensuring transparency, and safeguarding data privacy. Striking the right balance between AI automation and human expertise is crucial for success. The collaborative approach, where AI insights inform human decision-making, is paramount to building diverse and inclusive teams.
Looking ahead, the future holds promising advancements in AI technologies, pushing the boundaries of candidate screening further. The seamless integration of AI with virtual recruitment assistants and its expansion into onboarding and employee retention will redefine HR practices. Embracing these innovations responsibly will enable organizations to thrive in an era of intelligent, fair, and efficient recruitment.
Hirebee makes it a lot easier for you source good candidates for your team using improved candidate recruitment marketing and better job distribution.
FAQs
What is the role of AI in candidate screening tools?
AI plays a crucial role in candidate screening tools by automating and optimizing various aspects of the recruitment process. It utilizes technologies like Natural Language Processing (NLP) and Machine Learning to parse resumes, rank candidates, assess their skills, and identify the best-fit candidates efficiently and accurately.
How does AI improve the efficiency of candidate screening in 2023?
AI significantly improves efficiency by quickly processing and analyzing large volumes of candidate data. It can sift through resumes, identify keywords, and match candidate qualifications to job requirements faster than manual screening. This saves valuable time and allows recruiters to focus on higher-value tasks like conducting interviews and building candidate relationships.
Can AI-powered screening tools eliminate unconscious bias in the hiring process?
While AI can help mitigate unconscious bias to some extent, it is essential to understand that bias in AI models can still exist, primarily if the training data contains biased information. Organizations must carefully design and monitor AI models to ensure fairness and take necessary steps to avoid perpetuating biases in the hiring process.
What are the benefits of using AI in candidate screening?
The benefits of AI in candidate screening include improved efficiency, enhanced candidate quality, reduced bias, scalability, and cost-effectiveness. AI allows recruiters to handle a larger candidate pool, identify top talent more accurately, and make data-driven decisions to optimize the recruitment process.
How can AI and human recruiters work together in the screening process?
The collaborative approach involves using AI as an assistant to human recruiters rather than replacing them. Human recruiters leverage AI insights for informed decision-making, assessing soft skills and cultural fit, which AI might struggle to evaluate accurately. By combining the strengths of AI and human expertise, organizations can achieve more comprehensive candidate evaluations.