The gig economy has sparked a transformative shift in how recruitment is approached, with flexibility emerging as a pivotal force shaping this evolution. In today's rapidly changing workforce landscape, traditional employment structures are giving way to dynamic arrangements that offer unprecedented adaptability.
This paper delves into the rise of flexibility within the gig economy's realm of recruitment. As technology propels the gig economy's growth, we explore the multifaceted implications of this trend. By examining how various industries harness freelance recruiters, on-demand staffing platforms, and virtual talent marketplaces, we unveil the advantages and challenges of this dynamic approach.
Through case studies and insights, we reveal the strategies for successful integration of flexibility in recruitment practices. Furthermore, we anticipate future trends that will further redefine the contours of this landscape. Ultimately, this exploration underscores the paramount significance of embracing flexibility as an indispensable tool in navigating the dynamic and ever-evolving gig economy in the realm of recruitment.
Hirebee includes all of the tools that you need to improve your ATS system, such as automated recruitment features like job distribution, candidate relationship management, and recruitment analytics.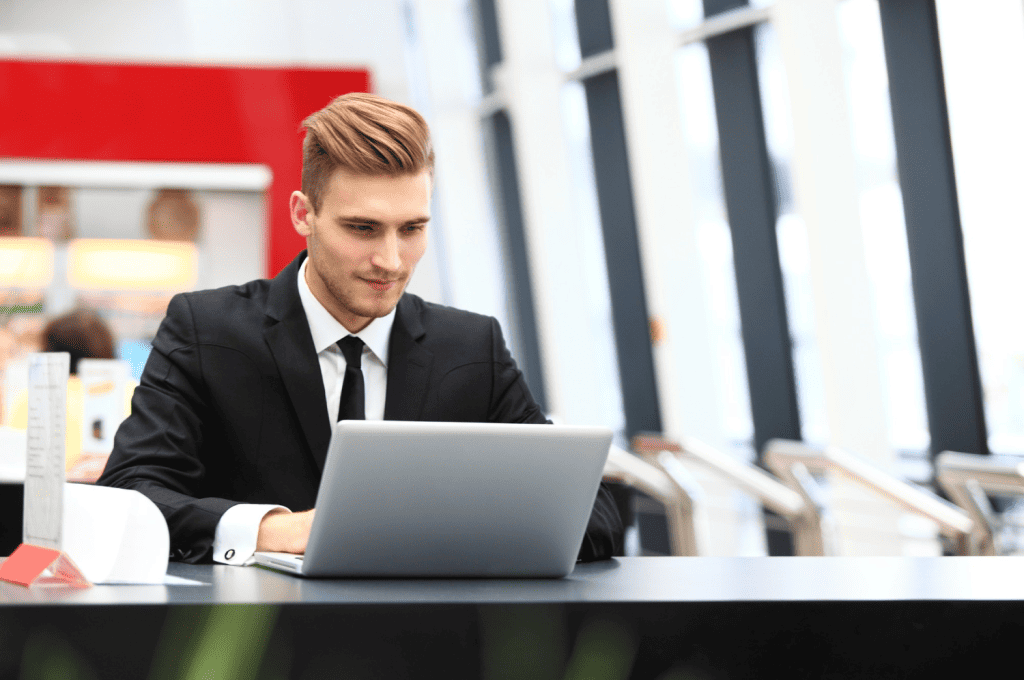 The Gig Economy and Recruitment
The gig economy, characterized by short-term, flexible, and independent work arrangements, has profoundly reshaped various industries, including the realm of recruitment. This section delves into the intersection of the gig economy and recruitment, highlighting the transformative impact of technology and the evolving nature of work relationships.
In its essence, the gig economy refers to a labor market where temporary or project-based engagements take precedence over traditional, full-time employment. Enabled by technological advancements and digital platforms, this paradigm shift has redefined how individuals seek work and how organizations source talent. Recruitment, as a fundamental process in talent acquisition, has undergone a significant metamorphosis.
Technology has been a catalyst in this transformation, facilitating the emergence of gig work in recruitment. Online platforms, ranging from freelance marketplaces to specialized recruiting apps, have democratized access to talent and enabled recruiters to engage in project-based assignments. Such platforms empower both independent recruiters and organizations to tap into a wider pool of expertise and scale their recruitment efforts dynamically.
Moreover, the growth of gig work in recruitment is evidenced by the rise of freelance recruiters, who leverage their industry knowledge to match candidates with suitable job opportunities. These recruiters operate autonomously, often working on multiple projects simultaneously, which aligns with the gig economy's emphasis on flexibility. Additionally, on-demand staffing platforms have gained prominence, enabling companies to swiftly address staffing needs during peak periods or specialized projects.
The integration of the gig economy principles into recruitment has not only streamlined processes but has also introduced new avenues for talent sourcing. This evolution underscores the necessity of adapting to a dynamic and rapidly evolving landscape, where flexibility and agility are paramount. As the gig economy continues to shape the recruitment landscape, understanding its nuances becomes essential for stakeholders navigating this evolving paradigm.
The Evolution of Flexibility in Recruitment
The traditional landscape of recruitment has undergone a significant transformation in response to the burgeoning gig economy. Conventional methods, while effective, often struggled to keep pace with the dynamic and ever-changing demands of today's job market. This has led to the emergence of flexible recruitment models that harness the power of gig work to streamline and optimize the hiring process.
In contrast to the rigid structures of the past, freelance recruiters, on-demand staffing platforms, and virtual talent marketplaces have risen to the forefront of the recruitment landscape. Freelance recruiters and headhunters offer specialized expertise, allowing organizations to tap into a wealth of experience for specific roles. On-demand staffing platforms provide a scalable solution to handle rapid fluctuations in workforce needs, enabling businesses to efficiently manage seasonal or project-based recruitment demands. Meanwhile, virtual talent marketplaces serve as digital hubs where employers and skilled candidates can connect across geographical boundaries, overcoming traditional limitations.
The benefits of flexibility in recruitment extend beyond convenience. Businesses can achieve substantial cost savings by accessing talent on an as-needed basis, reducing overhead associated with full-time staff. The agility of flexible models ensures that organizations can swiftly adapt to market changes, capturing opportunities and responding to challenges in real-time. This evolution also marks a paradigm shift in how recruiters operate, embracing technology to optimize candidate searches, expedite communication, and enhance the overall recruitment experience.
As the gig economy continues to redefine the world of work, the adoption of flexible recruitment models is becoming not just a strategic choice, but a necessity. Organizations that harness the power of these models are better equipped to navigate the complexities of today's job market, fostering a competitive edge and positioning themselves for success in the ever-evolving landscape of recruitment.
Navigating Challenges in Flexible Recruitment
As the gig economy transforms the recruitment landscape, embracing flexibility also brings about a set of challenges that must be deftly navigated. These challenges underscore the need for a balanced approach to harnessing the benefits of flexible recruitment while addressing potential pitfalls.
Ensuring consistent candidate selection poses a foremost challenge in flexible recruitment. The absence of standardized processes across diverse freelancers and platforms could lead to varying levels of candidate quality. To mitigate this, establishing clear guidelines, sharing best practices, and implementing performance metrics can help maintain a consistent standard of candidate assessment and selection.
Building and maintaining relationships in a remote and gig-based environment presents another hurdle. Traditional in-person interactions that often foster rapport between recruiters and candidates can be more challenging to cultivate in a virtual setting. To overcome this, leveraging video calls, personalized communication, and virtual networking events can help bridge the gap and establish meaningful connections.
The legal and regulatory landscape surrounding gig work also warrants careful consideration. Freelance recruiters and platforms need to adhere to labor laws, data privacy regulations, and ensure fair treatment of candidates. Developing a comprehensive understanding of relevant legal frameworks and implementing compliance measures is essential to avoid potential legal complications.
Moreover, addressing potential bias and discrimination in gig-based recruitment is critical. Decentralized recruitment efforts could inadvertently lead to biased candidate selection. Implementing diverse candidate sourcing strategies, unconscious bias training, and regular auditing of recruitment processes can help mitigate bias and promote inclusivity.
In navigating these challenges, the recruitment industry stands to unlock the full potential of flexible models while upholding professionalism, ethics, and quality standards. By proactively addressing these hurdles, organizations can ensure that the rise of flexibility in recruitment is a sustainable and advantageous evolution within the dynamic gig economy.
Strategies for Success in Flexible Recruitment
Navigating the gig economy within recruitment necessitates a strategic approach to harness its inherent benefits while overcoming its unique challenges. To excel in this evolving landscape, several key strategies can be employed.
Leveraging technology stands as a cornerstone of successful flexible recruitment. Advanced AI-driven candidate matching algorithms enable recruiters to swiftly identify the most suitable candidates from expansive talent pools. Additionally, video interviews and virtual assessments facilitate efficient remote evaluation, saving time and resources for both recruiters and candidates.
Crafting a robust online presence and personal branding is another imperative tactic. In the gig economy, reputation and credibility hold substantial weight. Establishing a compelling digital identity not only attracts potential clients but also fosters trust and confidence among candidates seeking flexible opportunities.
Clearly defining expectations and communication protocols is vital. Given the dispersed and often asynchronous nature of gig work, establishing transparent guidelines ensures seamless collaboration. Regular check-ins, well-structured briefs, and prompt feedback mechanisms contribute to effective remote teamwork.
Furthermore, the integration of diversity and inclusion initiatives cannot be overlooked. As the gig economy expands, so does the opportunity to enhance workforce diversity. Embracing inclusive practices ensures fair and equitable access to flexible opportunities for individuals from all backgrounds.
In conclusion, succeeding in flexible recruitment within the gig economy requires a multifaceted approach. Embracing technological advancements, cultivating a strong online presence, establishing clear communication channels, and prioritizing diversity are pivotal steps in thriving amidst the dynamic landscape of modern recruitment. By adopting these strategies, both recruiters and employers can harness the power of flexibility while contributing to the evolution of a more agile and inclusive workforce paradigm.
Case Studies: Real-world Examples of Flexible Recruitment
In this section, we delve into real-world case studies that exemplify the practical implementation and outcomes of flexible recruitment strategies within the gig economy. These cases highlight how companies have successfully harnessed the power of flexibility to navigate the ever-changing recruitment landscape.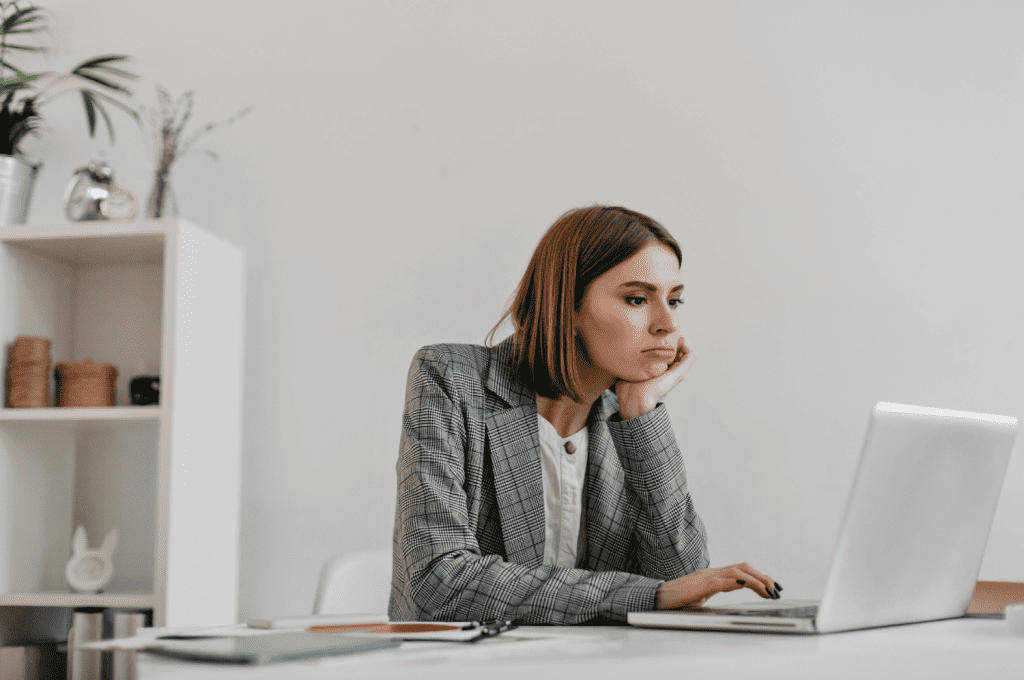 Company A serves as a prime example of leveraging freelance recruiters for specialized roles. By tapping into a global network of freelance talent scouts, Company A has been able to identify and engage top-tier candidates with highly specific skill sets. This approach not only ensures access to a broader talent pool but also brings in a fresh perspective that contributes to innovative hiring decisions.
In the case of Company B, the utilization of on-demand staffing platforms has proven invaluable during seasonal spikes in hiring demand. The company seamlessly scales its workforce by swiftly tapping into a curated pool of gig workers, ensuring business continuity without the burden of long-term commitments. This model not only optimizes cost efficiency but also showcases the adaptability and responsiveness that define successful gig-based recruitment.
Company C's pioneering initiative involves the creation of a virtual talent marketplace. By curating a digital platform where freelance recruiters and candidates converge, Company C has established a dynamic ecosystem that caters to both immediate and long-term recruitment needs. This marketplace not only offers a wide array of opportunities for gig-based recruiters but also grants employers access to a diverse talent pool in a time-efficient manner.
These case studies collectively underscore the transformative potential of flexible recruitment models in the gig economy. They exemplify the capacity of such strategies to revolutionize how organizations approach talent acquisition, adapt to market fluctuations, and strategically position themselves for long-term success. As the gig economy continues to evolve, these real-world examples provide valuable insights into the ways flexibility can be harnessed as a powerful tool in navigating the intricate landscape of modern recruitment.
Conclusion
In conclusion, the ascent of flexibility within the gig economy has reshaped recruitment paradigms. Embracing freelance recruiters, on-demand platforms, and virtual marketplaces offers multifaceted advantages, from efficiency gains to accessing specialized talent. However, challenges such as quality control and bias mitigation demand innovative solutions. Navigating this evolution necessitates a strategic fusion of technology, transparent communication, and diversity initiatives. As we peer into the horizon, the convergence of AI, hybrid workforce models, and shifting regulations will continue to redefine the recruitment landscape. Adapting to these changes is not just a choice, but a requisite for thriving in the dynamic terrain of modern talent acquisition.
Hirebee makes it much easier to optimize your trading process through improved job distribution and automated recruitment marketing.
FAQs
What is the gig economy in recruitment?
The gig economy in recruitment refers to the growing trend of utilizing flexible, short-term, and on-demand employment arrangements to meet the talent needs of organizations. It involves engaging freelance recruiters, on-demand staffing platforms, and virtual talent marketplaces to source, assess, and hire candidates.
Why is flexibility important in modern recruitment?
Flexibility is crucial in modern recruitment due to the dynamic nature of the job market. It allows organizations to quickly adapt to changing demands, scale their workforce efficiently, access specialized expertise, and maintain agility in talent acquisition.
How has technology contributed to the rise of the gig economy in recruitment?
Technology has enabled the gig economy in recruitment by providing online platforms for talent engagement, AI-driven candidate matching, video interviews, and virtual assessments. These tools streamline recruitment processes and facilitate remote interactions between recruiters and candidates.
What are the benefits of flexible recruitment models for recruiters?
Flexible recruitment models offer freelance recruiters the opportunity to work on diverse projects, access a global talent pool, and showcase their expertise to a broader audience. They can enjoy greater autonomy, work-life balance, and potential for higher earnings.
How can employers benefit from flexible recruitment strategies?
Employers can benefit from flexible recruitment strategies by gaining access to a wider talent pool, reducing recruitment costs, quickly addressing fluctuations in hiring needs, and leveraging specialized recruiters for niche roles. Flexibility allows them to make strategic hiring decisions that align with business objectives.