Recruitment is the lifeblood of any organization, determining the caliber of talent that drives its success. In today's competitive landscape, businesses are increasingly recognizing the potential of data-driven decision-making to optimize their hiring processes. The power of reporting has emerged as a transformative tool that unveils hidden opportunities in recruitment, revolutionizing the way companies attract, assess, and retain top talent.
Traditionally, recruitment has been fraught with challenges, including lengthy hiring cycles, subjective decision-making, and a lack of insights into candidate behavior and sourcing effectiveness. However, with the advent of advanced data analytics and technology, HR professionals now have the ability to harness vast amounts of applicant data to make informed choices. This shift from intuition-based hiring to data-driven recruitment has given rise to key metrics that enable organizations to measure and improve recruitment success.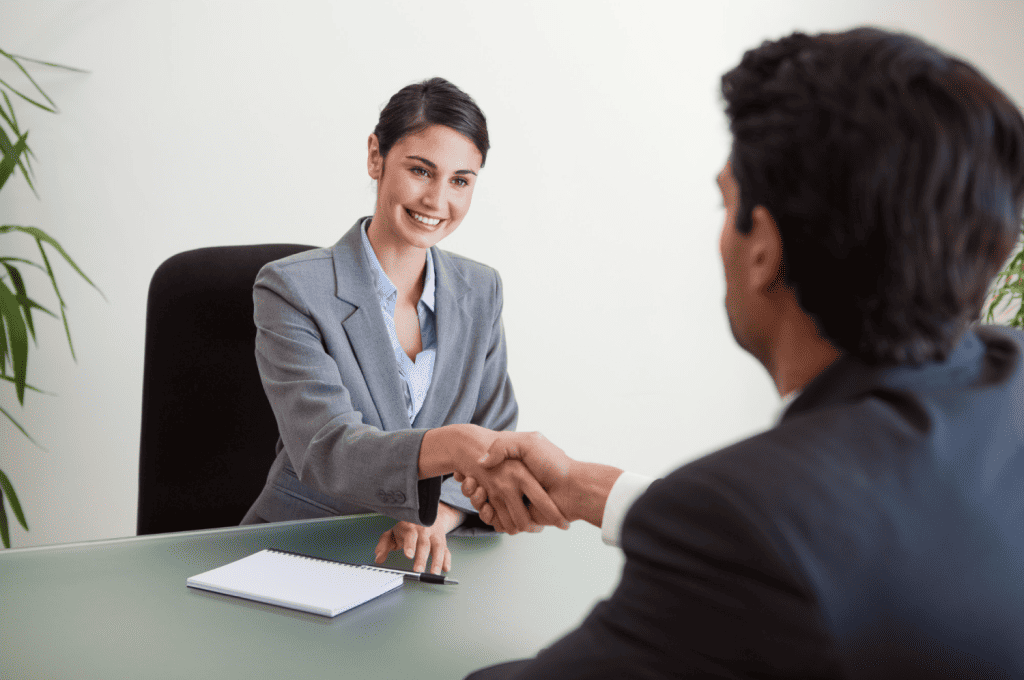 This paper delves into the significance of data-driven recruitment, the crucial metrics for assessing effectiveness, and the ways reporting empowers organizations to identify and capitalize on untapped potential in their hiring processes. By embracing the data revolution, companies can unlock a wealth of strategic advantages, enhance diversity and inclusion efforts, and foster a culture of informed decision-making for long-term organizational success.
Hirebee offers automated recruitment features such as candidate screening and sourcing, which ensures that you can find the best candidates for your team.
Understanding the Importance of Data-Driven Recruitment
In today's competitive business landscape, data-driven decision-making has emerged as a game-changer in recruitment processes. As organizations seek to attract and retain top talent, traditional approaches to hiring have proven inadequate. The rise of data-driven recruitment brings with it a host of benefits that can significantly impact the success of hiring endeavors.
Data-driven recruitment leverages the power of analytics and reporting to gain valuable insights from vast pools of candidate information. By analyzing historical hiring data, performance metrics, and candidate demographics, organizations can make informed decisions that align with their strategic goals. This data-driven approach not only streamlines the hiring process but also enhances the overall quality of hire.
The benefits of using data and reporting in recruitment are manifold. Employers gain a clearer understanding of their recruitment funnel, enabling them to identify bottlenecks and streamline the hiring journey. Time-to-fill and time-to-hire metrics help HR teams optimize recruitment timelines, reducing costs associated with prolonged vacancies. Sourcing channel effectiveness analysis enables organizations to focus their resources on the most successful talent acquisition channels, resulting in higher candidate conversion rates.
Moreover, data-driven recruitment facilitates evidence-based decision-making, reducing biases in the hiring process and promoting diversity and inclusion. By benchmarking against industry and organizational standards, HR professionals gain valuable insights to set realistic goals and improve their recruitment strategies continually.
To enable effective data-driven recruitment, organizations must invest in technology and data infrastructure. Applicant Tracking Systems (ATS) and Human Resource Information Systems (HRIS) serve as vital tools for data collection, storage, and analysis. The integration of multiple data sources and the adoption of predictive analytics further refine recruitment strategies and align them with future talent needs.
In conclusion, data-driven recruitment empowers organizations to make smarter hiring decisions, optimize recruitment processes, and identify hidden opportunities for talent acquisition. By embracing this approach, businesses can stay ahead of the competition and build a workforce that drives sustained success and growth.
Key Metrics for Measuring Recruitment Success
In today's highly competitive job market, organizations must adopt a data-driven approach to recruitment to make well-informed decisions. To evaluate the effectiveness of their hiring efforts and unveil hidden opportunities, measuring key recruitment metrics is paramount.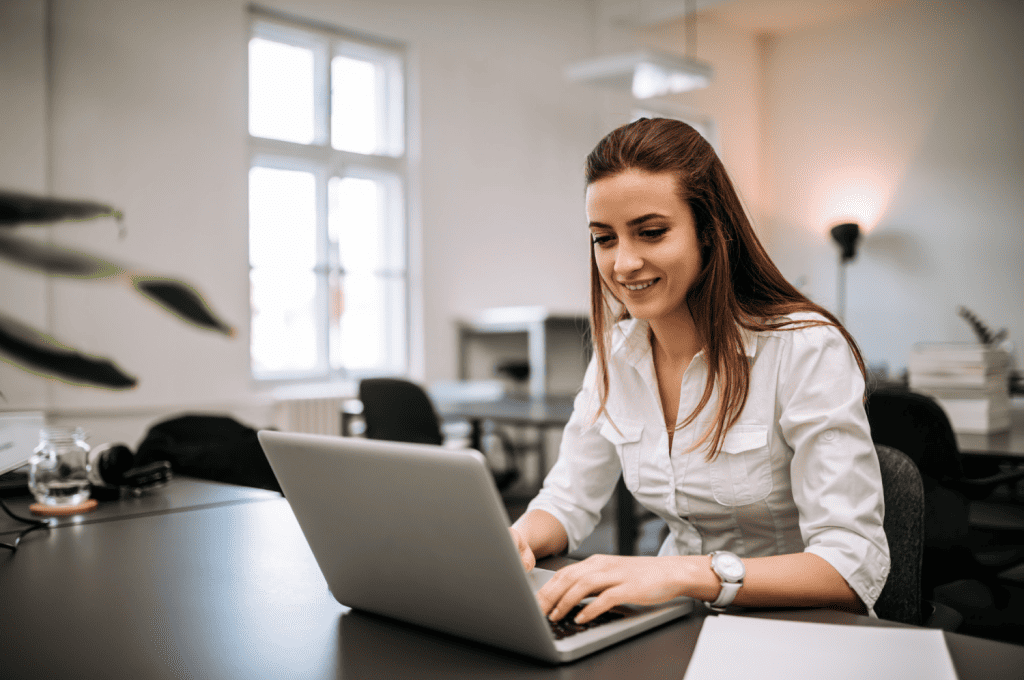 Firstly, time-to-fill and time-to-hire are critical indicators of recruitment efficiency. Organizations can assess how quickly they identify suitable candidates and complete the hiring process, ensuring they don't lose top talent to competitors.
Secondly, tracking sourcing channel effectiveness reveals which platforms yield the most qualified applicants. Understanding the most productive channels allows organizations to focus their resources on those that attract the right candidates.
Next, candidate conversion rates provide insights into the effectiveness of the recruitment funnel. By analyzing the drop-off points in the hiring process, companies can optimize their procedures and enhance candidate experiences.
Additionally, assessing the quality of hire and retention rates helps determine if selected candidates are successful and likely to stay long-term. High-quality hires contribute significantly to an organization's success and reduce turnover costs.
Furthermore, calculating the cost per hire and return on investment (ROI) offers financial insights. Companies can identify cost-effective recruitment methods and allocate budgets efficiently.
By consistently measuring and analyzing these metrics, organizations can make data-driven decisions, improve recruitment strategies, and uncover untapped potential to acquire top talent and gain a competitive edge in the marketplace.
Unveiling Hidden Opportunities through Reporting
In today's competitive job market, organizations are increasingly recognizing the value of data-driven decision-making in their recruitment processes. Reporting and data analysis have emerged as powerful tools for unveiling hidden opportunities that can transform the way companies attract and hire top talent.
By harnessing the potential of reporting, HR professionals and recruitment teams can gain valuable insights into their hiring practices. One key advantage is the ability to identify patterns and trends in applicant data. Analyzing historical hiring data can reveal the most effective sourcing channels, enabling organizations to allocate resources more efficiently and target potential candidates strategically.
Moreover, in-depth analysis of the candidate journey through the recruitment process can pinpoint critical drop-off points and bottlenecks. Armed with this knowledge, organizations can make necessary adjustments to improve the overall candidate experience and increase the likelihood of successful hires.
Another crucial aspect of data-driven reporting is the evaluation of different recruitment strategies. By comparing the success rates of various approaches, organizations can determine which methods yield the best results for their specific needs, facilitating informed decision-making and continuous improvement.
Furthermore, reporting plays a pivotal role in addressing issues related to diversity and inclusion. It can help organizations detect biases in the hiring process and promote fair practices to ensure a diverse and inclusive workforce.
In conclusion, reporting empowers organizations to make data-backed decisions, enabling them to optimize their recruitment efforts and stay ahead in the competitive talent landscape. By leveraging the insights gained from reporting, companies can uncover hidden opportunities, improve hiring outcomes, and build a stronger and more inclusive workforce. Embracing the power of reporting in recruitment is essential for organizations seeking to thrive in the dynamic and evolving world of talent acquisition.
Leveraging Technology for Enhanced Reporting
In the age of digital transformation, technology plays a pivotal role in streamlining recruitment processes and empowering organizations to make informed decisions through enhanced reporting. Leveraging technology not only improves efficiency but also provides valuable insights into the recruitment landscape.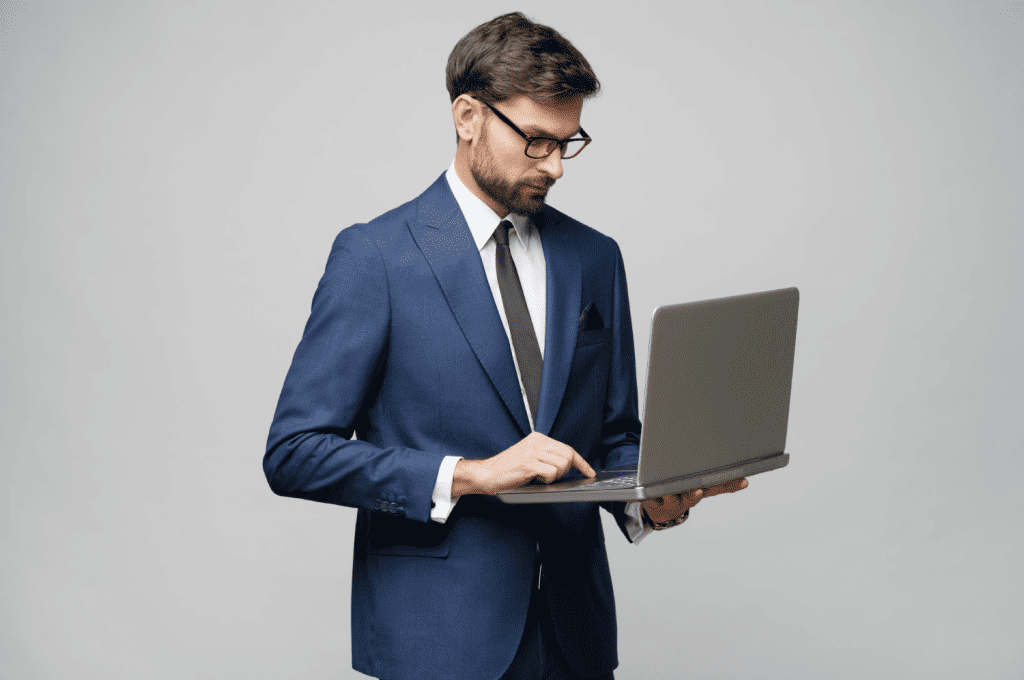 Firstly, organizations can utilize robust Applicant Tracking Systems (ATS) and Human Resources Information Systems (HRIS) to centralize candidate data, applications, and hiring metrics. These platforms facilitate seamless data collection, storage, and retrieval, enabling HR professionals to generate comprehensive reports effortlessly. Additionally, ATS and HRIS allow for automation of repetitive tasks, freeing up valuable time for recruiters to focus on strategic decision-making.
Integration of diverse data sources is equally critical for comprehensive reporting. By aggregating data from various channels such as career websites, job boards, and social media platforms, HR teams gain a holistic view of their recruitment efforts. This integration enables them to track candidate sourcing effectiveness and assess the performance of different recruitment channels, optimizing resource allocation accordingly.
Predictive analytics is another game-changer in recruitment reporting. By analyzing historical data and performance metrics, organizations can forecast future talent needs and skill gaps. Predictive models aid in proactively identifying potential candidates, ensuring a continuous talent pipeline for critical positions.
However, while embracing technology, organizations must prioritize data security and privacy. Safeguarding candidate information and complying with data regulations are paramount to maintain trust with applicants and protect the organization from potential legal ramifications.
In conclusion, the smart use of technology in reporting revolutionizes recruitment by empowering HR professionals with actionable insights. The combination of ATS, HRIS, predictive analytics, and data integration leads to data-driven decision-making, accelerating the identification of top talent and unveiling hidden opportunities for organizational success.
Implementing a Data-Driven Recruitment Strategy
Incorporating data-driven practices into recruitment is vital for organizations seeking to optimize their hiring processes and make informed decisions. To successfully implement a data-driven recruitment strategy, several essential steps must be taken. First and foremost, fostering a culture of data-driven decision-making is critical. This involves educating stakeholders at all levels about the benefits of using data in recruitment and emphasizing its impact on hiring outcomes.
To ensure a seamless transition, HR and recruitment teams should receive adequate training in data analysis and reporting. They must become proficient in extracting meaningful insights from the data collected throughout the recruitment lifecycle. Collaborating with IT and data specialists is equally important, as they can assist in integrating various data sources and ensuring data accuracy and security.
Creating actionable insights from the gathered data is essential for effective decision-making. By interpreting the data, organizations can identify trends, discover bottlenecks, and pinpoint areas for improvement in their recruitment process.
A continuous improvement approach is also beneficial. As new data is collected and analyzed, organizations can refine their strategies and adapt to changing hiring needs and market conditions.
By embracing a data-driven recruitment strategy, organizations can uncover hidden opportunities, mitigate biases, and ultimately hire candidates who are the best fit for their organization's success. It paves the way for a more streamlined, efficient, and effective recruitment process that delivers top talent and strengthens the overall workforce.
Real-World Case Studies
This section showcases practical examples of how data-driven reporting revolutionized recruitment for various companies. Company A achieved greater diversity and reduced hiring bias, while Company B improved both time-to-hire and quality of hire. Company C successfully lowered recruitment costs while increasing ROI.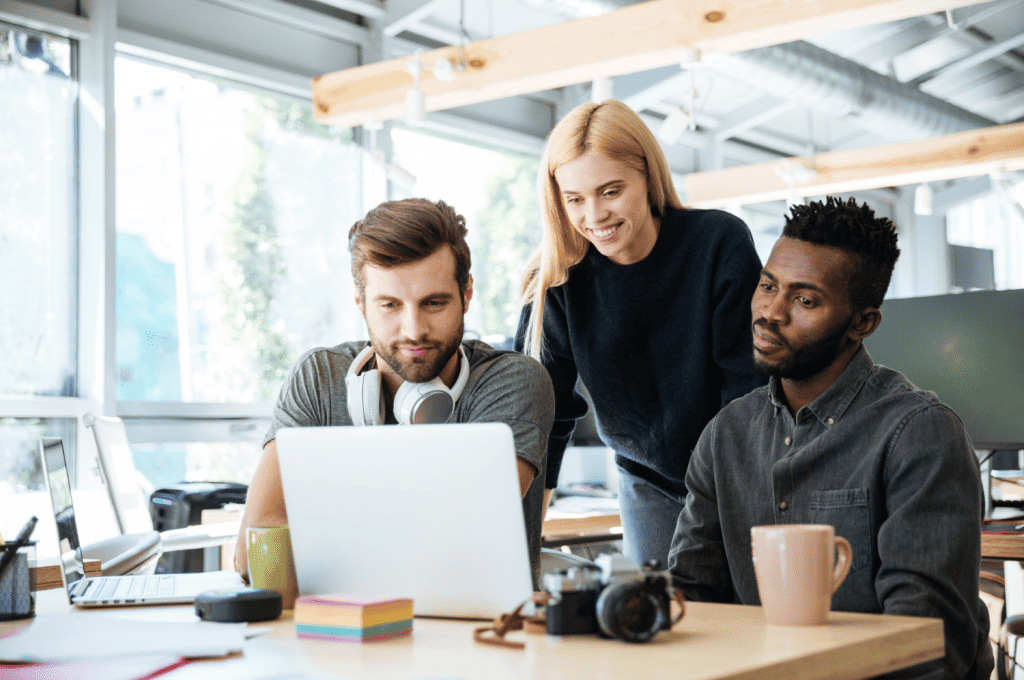 These case studies highlight the transformative impact of data-driven insights and provide valuable lessons for other organizations seeking to leverage reporting to uncover hidden opportunities in their recruitment processes.
Conclusion
In conclusion, the transformative power of reporting in recruitment cannot be overstated. Embracing data-driven decision-making opens up a world of hidden opportunities for organizations seeking top talent. By analyzing key metrics and leveraging technology, businesses can enhance their hiring strategies, promote diversity and inclusion, and optimize resource allocation. Real-world case studies demonstrate the tangible benefits of data-driven recruitment. However, challenges like data accuracy and privacy must be navigated carefully. As we look ahead, the future promises even more advancements, such as AI and big data integration, reshaping the recruitment landscape. By embracing reporting, organizations can unlock their full potential, ensuring sustained success and competitiveness in the dynamic job market.
Hirebee offers automated recruitment features such as candidate screening and sourcing, which ensures that you can find the best candidates for your team.
FAQs
What is the role of reporting in recruitment?
Reporting plays a crucial role in recruitment by leveraging data and analytics to make informed hiring decisions. It helps identify patterns, trends, and areas of improvement, uncovering hidden opportunities in the recruitment process.
Why is data-driven recruitment important?
Data-driven recruitment enables organizations to make objective and efficient hiring decisions. It improves the quality of hire, reduces bias, and enhances overall recruitment effectiveness, leading to better organizational outcomes.
What are some key metrics used in recruitment reporting?
Important recruitment metrics include time-to-fill, sourcing channel effectiveness, candidate conversion rates, quality of hire, retention rates, and cost per hire. These metrics help measure recruitment success and inform optimization strategies.
How can reporting help in detecting biases and promoting diversity?
Reporting enables the identification of potential biases in the hiring process, such as gender, racial, or age bias. By analyzing data, organizations can address and rectify these biases, ensuring a more diverse and inclusive workforce.
What technologies are used for data collection and reporting in recruitment?
Applicant Tracking Systems (ATS), Human Resource Information Systems (HRIS), and data integration tools are commonly used technologies for data collection and reporting in recruitment.