Recruiting top talent is a critical function for any organization's success. In today's competitive job market, the ability to source and attract high-quality candidates has become even more challenging. To address this challenge, recruiters must continuously develop and enhance their recruitment skills to become more influential in attracting top talent.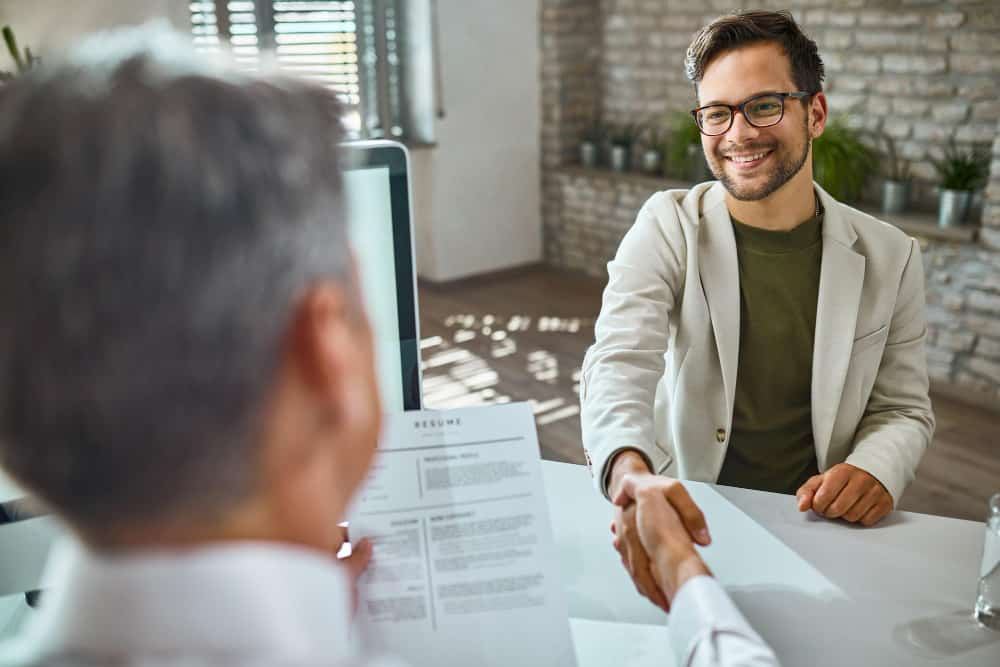 Effective candidate sourcing involves identifying, engaging, and convincing potential candidates to consider job opportunities within an organization. It requires a multifaceted skill set that combines a deep understanding of the organization's needs, strong communication and networking abilities, and the ability to create compelling employer branding.
Influential recruitment skills play a vital role in capturing the attention and interest of potential candidates. Recruiters must be able to convey the value proposition of working for the organization and present opportunities in a way that resonates with candidates' career aspirations. This requires mastering persuasive communication techniques, building relationships, and leveraging various sourcing channels to reach a diverse talent pool.
In this article, we will explore key strategies and techniques for developing influential recruitment skills. We will delve into the art of persuasive communication, networking, employer branding, and leveraging technology to source and attract top talent. By honing these skills, recruiters can elevate their ability to source candidates and contribute to their organization's growth and success.
Why It Is Important for Recruiters to Develop Talent Acquisition Skills for Effective Candidate Sourcing
Recruiters play a pivotal role in the success of an organization's talent acquisition efforts. Developing talent acquisition skills for effective candidate sourcing is of utmost importance for recruiters due to several key reasons.
Firstly, the job market has become increasingly competitive, with a growing demand for top talent. In order to attract and hire the best candidates, recruiters need to possess the necessary skills to identify and engage with potential candidates who possess the right skills, experience, and cultural fit for the organization. Developing these skills enables recruiters to effectively navigate through the talent landscape and identify the most suitable candidates.
Secondly, effective candidate sourcing is crucial for optimizing recruitment processes and reducing time-to-hire. By developing talent acquisition skills, recruiters can tap into various sourcing channels, including job boards, social media platforms, professional networks, and industry events, to cast a wider net and reach a larger pool of qualified candidates. This allows recruiters to streamline the recruitment process, identify candidates faster, and fill positions more efficiently.
Additionally, developing talent acquisition skills enhances recruiters' ability to build strong relationships with candidates. Through effective communication, networking, and employer branding, recruiters can create a positive candidate experience and establish trust and credibility. This, in turn, increases the likelihood of attracting top talent, as candidates are more likely to engage with recruiters who demonstrate a thorough understanding of their career aspirations and provide a compelling value proposition.
Lastly, developing talent acquisition skills enables recruiters to stay abreast of industry trends, emerging technologies, and innovative recruitment strategies. By continuously enhancing their skills, recruiters can adapt to the changing needs of the job market and leverage new tools and techniques to source candidates effectively. This ensures that recruiters remain competitive and can meet the evolving demands of their organizations in acquiring top talent.
Important Recruiting Skills for Effective Talent Sourcing
Negotiation Skills
Negotiation skills are an essential component of effective talent sourcing in the recruiting process. Recruiters who possess strong negotiation skills can successfully navigate through the complexities of attracting and securing top talent.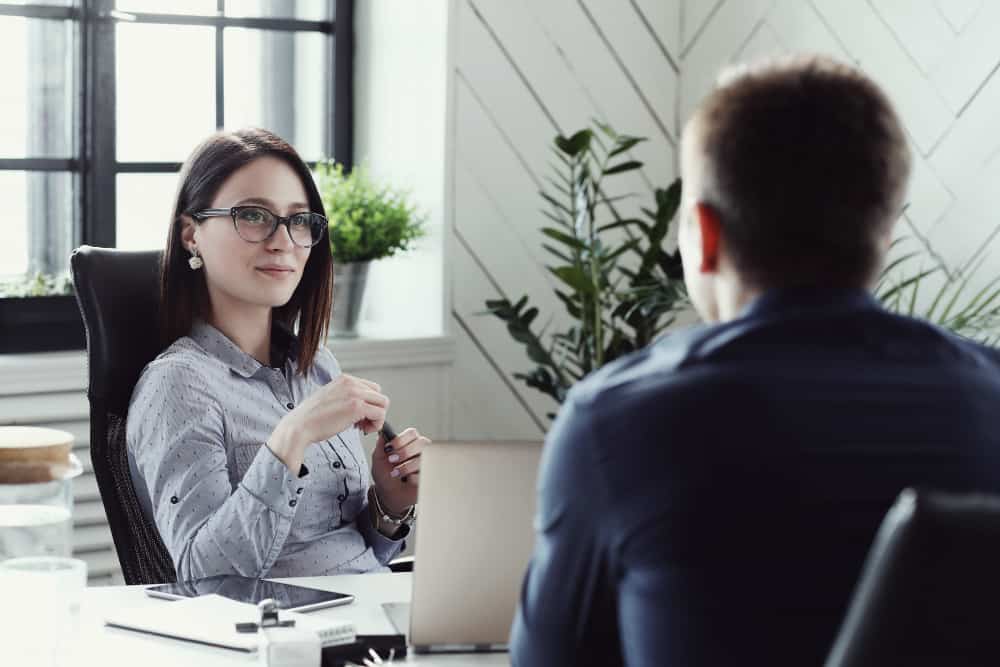 Here are some key reasons why negotiation skills are important for recruiters:
Firstly, negotiations play a crucial role in salary and compensation discussions. When engaging with potential candidates, recruiters must be skilled in negotiating competitive and fair compensation packages that align with the candidate's expectations and the organization's budget. Effective negotiation can lead to a mutually beneficial agreement that satisfies both parties and increases the chances of securing top talent.
Secondly, negotiation skills are valuable when addressing candidate concerns or objections. Recruiters need to understand and address any reservations that candidates may have about the role, company culture, or career progression. By employing effective negotiation techniques, recruiters can overcome objections, clarify misconceptions, and ensure candidates feel confident and excited about the opportunity.
Furthermore, negotiation skills are crucial when interacting with external stakeholders such as recruitment agencies, third-party vendors, or executive search firms. Recruiters must be able to negotiate favorable terms, agreements, and fees to optimize the collaboration and ensure a successful partnership.
Moreover, negotiation skills are essential in managing competing offers and counteroffers. In a competitive job market, top candidates may receive multiple offers. Recruiters must skillfully negotiate to present a compelling offer that differentiates their organization and convinces candidates to accept the position.
Marketing Skills
Marketing skills are increasingly crucial for recruiters in the realm of talent sourcing. Effective talent acquisition relies on the ability to position job opportunities as attractive propositions to potential candidates.
Here's why marketing skills are important for recruiters:
Firstly, marketing skills allow recruiters to create compelling employer branding. Just like marketers promote products or services, recruiters must promote their organization as an employer of choice. By leveraging marketing techniques, recruiters can highlight the unique value proposition, culture, and benefits of working for the organization. This attracts the attention of potential candidates and differentiates the organization from its competitors.
Secondly, marketing skills enable recruiters to craft persuasive job descriptions and advertisements. By utilizing persuasive language, storytelling techniques, and appealing visuals, recruiters can create job postings that capture the interest and imagination of candidates. These marketing skills help to effectively communicate the opportunities, benefits, and growth potential associated with the role, enticing candidates to apply.
Furthermore, marketing skills assist recruiters in leveraging various marketing channels for talent sourcing. Recruiters can utilize social media platforms, online job boards, industry-specific forums, and targeted advertising to reach a wider pool of potential candidates. Understanding marketing principles such as segmentation, targeting, and positioning allows recruiters to strategically select the most appropriate channels and tailor their messaging to specific candidate demographics.
Cultural Awareness
Cultural awareness is an essential talent acquisition skill for effective candidate sourcing. In today's diverse and globalized workforce, understanding and appreciating different cultures is crucial for recruiters to attract and engage candidates from diverse backgrounds.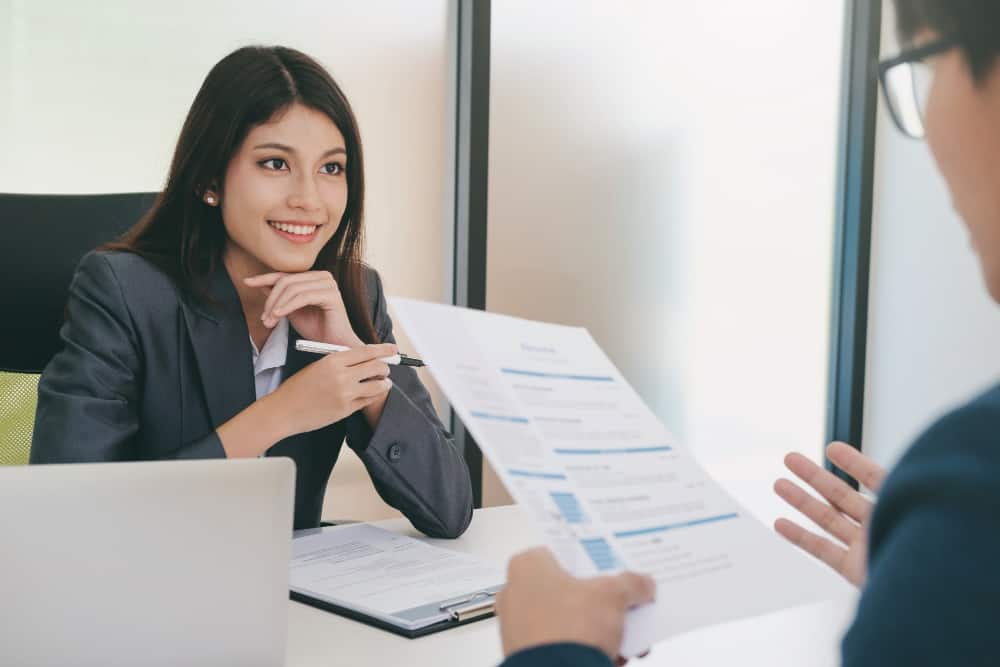 Here's why cultural awareness is important in talent acquisition:
Diversity and Inclusion: Organizations recognize the value of diversity and inclusion in driving innovation and fostering a positive work environment. Recruiters with cultural awareness can actively seek out candidates from various cultural backgrounds, ensuring a diverse pool of talent. They understand the importance of creating an inclusive workplace where individuals feel valued and can bring their unique perspectives and experiences.
Cross-cultural Communication: Effective communication is a cornerstone of successful candidate sourcing. Cultural awareness allows recruiters to navigate communication barriers, understand non-verbal cues, and adapt their approach to resonate with candidates from different cultural backgrounds. This skill facilitates better rapport, trust, and understanding during the sourcing and selection process.
Cultural Fit Assessment: Assessing cultural fit goes beyond evaluating skills and qualifications. Recruiters with cultural awareness can identify candidates whose values, beliefs, and work styles align with the organization's culture. They understand that cultural fit is vital for employee engagement, retention, and overall team cohesion.
Global Talent Acquisition: In a globalized economy, organizations often seek talent beyond their borders. Recruiters with cultural awareness can effectively source and engage candidates from different countries and cultural contexts. They understand the nuances of different markets and adapt their sourcing strategies accordingly.
Employer Branding: Cultural awareness enables recruiters to develop and promote an inclusive employer brand. They can highlight the organization's commitment to diversity, equity, and inclusion, appealing to a broader range of candidates who value cultural diversity.
Networking and Relationship Building
Networking and relationship building are crucial talent acquisition skills for effective candidate sourcing. These skills enable recruiters to expand their professional network, establish meaningful connections, and ultimately attract top talent to their organizations.
Networking allows recruiters to build relationships with professionals within their industry and beyond. By attending industry events, conferences, and meetups, recruiters can connect with potential candidates, industry experts, and thought leaders. These connections provide valuable insights, referrals, and access to hidden talent pools. Through networking, recruiters can also stay updated with industry trends, gain a deeper understanding of the job market, and identify emerging talent early on.
Relationship building is equally important as it fosters trust, credibility, and rapport with candidates. Recruiters who invest time in building relationships demonstrate a genuine interest in candidates' career aspirations and well-being. This, in turn, increases candidates' willingness to engage with recruiters, share information, and consider job opportunities. Building relationships also enhances a recruiter's ability to provide personalized guidance and support throughout the hiring process, leading to a positive candidate experience.
Moreover, strong relationships with candidates can result in long-term benefits for recruiters and organizations. Candidates who have positive interactions with recruiters may refer other qualified professionals or become future hires themselves. Additionally, maintaining relationships with candidates who were not selected for a position can lead to future opportunities when suitable roles become available.
Active Listening
Active listening is a crucial talent acquisition skill that significantly enhances the effectiveness of candidate sourcing. It involves fully focusing on and comprehending the information provided by candidates, allowing recruiters to gain valuable insights, build rapport, and make informed decisions.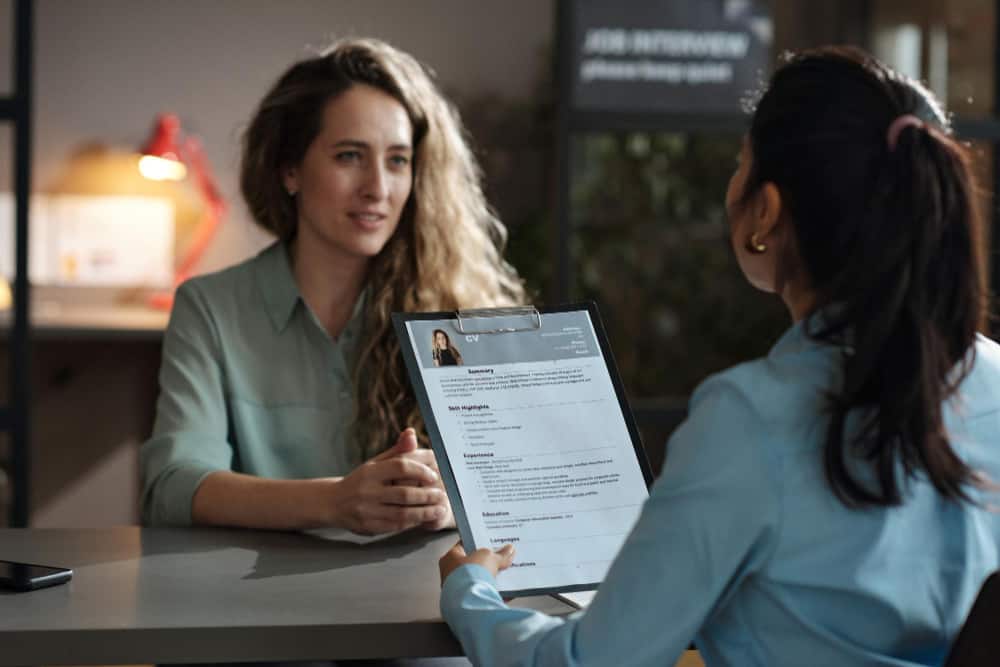 Firstly, active listening enables recruiters to extract detailed information about candidates' skills, experience, and career goals. By attentively listening to candidates during interviews or conversations, recruiters can gather comprehensive information that goes beyond what is written on a resume. This deeper understanding allows recruiters to assess the suitability of candidates for specific roles and identify potential matches between candidate qualifications and organizational requirements.
Secondly, active listening fosters effective communication and rapport building. When recruiters actively listen, candidates feel valued and understood, which creates a positive candidate experience. This, in turn, increases the likelihood of candidates being interested in the organization and accepting job offers. Active listening also facilitates the establishment of trust and openness, as candidates feel more comfortable sharing their thoughts, concerns, and aspirations. Building strong relationships through active listening can lead to long-term candidate engagement and potential referrals.
Furthermore, active listening helps recruiters identify subtle cues, such as non-verbal communication and tone of voice, which can provide valuable insights into candidates' motivations, attitudes, and cultural fit. Recruiters can use these cues to assess candidates holistically and make more accurate evaluations.
Conclusion
In conclusion, developing influential recruitment skills is crucial for sourcing candidates effectively. Recruiters who possess these skills can captivate potential candidates, convey the value of working for their organization, and build lasting relationships. By mastering persuasive communication, networking, employer branding, and leveraging technology, recruiters can attract top talent in a competitive job market. Developing talent acquisition skills such as active listening further enhances their ability to understand candidates' needs, build rapport, and make informed decisions. By continuously honing these skills, recruiters can contribute to their organization's success by sourcing and securing the best candidates for their available positions.
FAQs
What is the Key Role of a Recruiter?
The key role of a recruiter is to identify, attract, and select qualified candidates for job positions within an organization. Recruiters are responsible for sourcing candidates, assessing their suitability, conducting interviews, and facilitating the hiring process to ensure the organization attracts the right talent for its needs.
What are Important Recruitment Skills to Have?
Important recruitment skills include effective communication, active listening, networking, sourcing and attracting top talent, conducting interviews and assessments, understanding job market trends, leveraging technology and data, and building strong relationships with candidates and hiring managers.
What is the Best Way to Influence Candidates as a Recruiter?
The best way to influence candidates as a recruiter is by effectively communicating the value proposition of the organization, actively listening to their needs and aspirations, building strong relationships, and providing personalized solutions that align with their interests and career goals.
What is The Most Effective Recruitment Method?
There is no one-size-fits-all answer to the most effective recruitment method, as it varies based on factors such as the organization, industry, and position. A combination of methods, including job boards, social media, networking, and referrals, tailored to the specific hiring needs, tends to yield the best results.