The realm of recruitment has witnessed a transformative shift with the integration of automation into Candidate Relationship Management (CRM) practices. This evolution has streamlined processes, optimized efficiency, and redefined how organizations interact with potential candidates. However, amidst the surge of technological advancements, the enduring value of the human touch cannot be overlooked.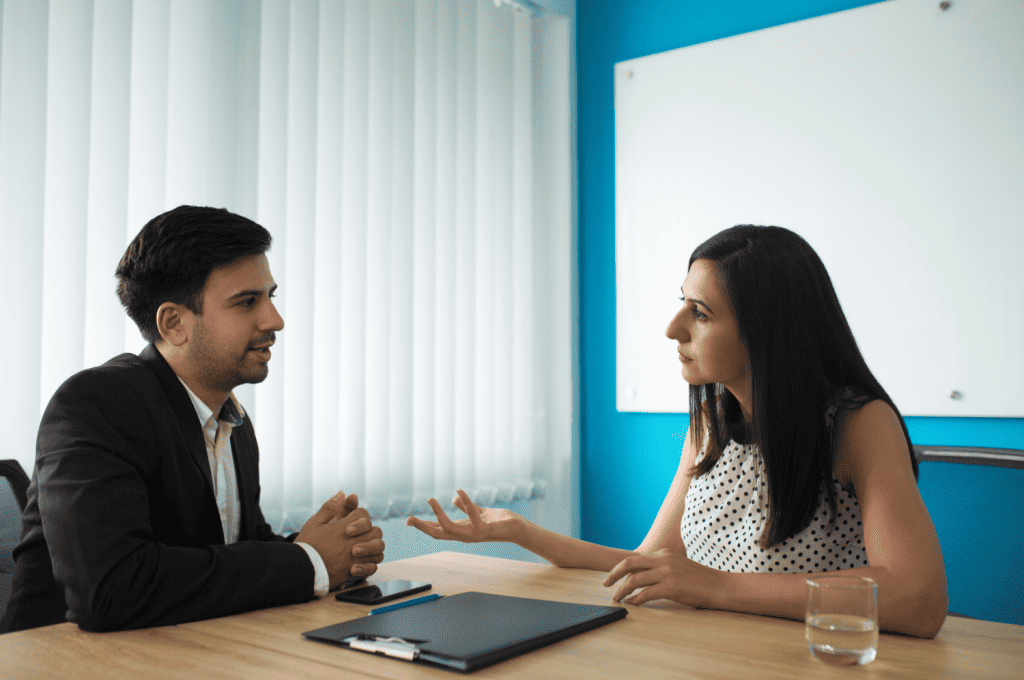 This paper delves into the delicate equilibrium between automation and personal connection in CRM. It explores the multifaceted benefits that automation brings, including increased operational efficiency and consistency. Simultaneously, it emphasizes the intrinsic significance of fostering genuine relationships, personalized interactions, and empathetic communication. Striking this equilibrium is paramount, as excessive automation can compromise the authenticity of interactions. Through case studies, strategies, and insights into future trends, this paper underscores the pivotal role of intertwining automation and human touch for building lasting connections with candidates in an increasingly digital recruitment landscape.
Find the right talent for your firm with the help of Hirebee's excellent recruitment marketing effective recruitment automation features.
Automation in Candidate Relationship Management
Automation has revolutionized various aspects of the recruitment process, enhancing efficiency and streamlining operations. One of its key applications is in Candidate Relationship Management (CRM), where it offers distinct advantages. Firstly, automation enables recruiters to handle large volumes of candidates without sacrificing quality. With the aid of tools like Applicant Tracking Systems (ATS), recruiters can efficiently organize candidate data, track progress, and ensure consistent follow-up.
Secondly, automation ensures consistency in communication, reducing the risk of oversight or lapses in engagement. Automated email campaigns and nurturing sequences allow recruiters to maintain regular contact with candidates, keeping them informed about job opportunities and organizational updates.
Moreover, automation significantly reduces the time spent on administrative tasks, enabling recruiters to focus on higher-value activities. Chatbots and virtual assistants, integrated into recruitment platforms or websites, can provide instant responses to frequently asked questions, schedule interviews, and even conduct preliminary assessments.
In the realm of Candidate Relationship Management, automation has undoubtedly proven its worth in improving operational efficiency and maintaining timely interactions. However, while automation offers undeniable benefits, it's essential to strike a balance that preserves the human touch in recruitment interactions. This balance is crucial for creating meaningful connections with candidates, understanding their unique needs, and fostering trust, ultimately contributing to a positive candidate experience.
The Human Touch: Why It Matters
In an era of technological advancement and automation, the undeniable value of the human touch in Candidate Relationship Management (CRM) cannot be overstated. While automation offers efficiency and scalability, it's the personal connection that fosters trust, engagement, and lasting relationships with candidates.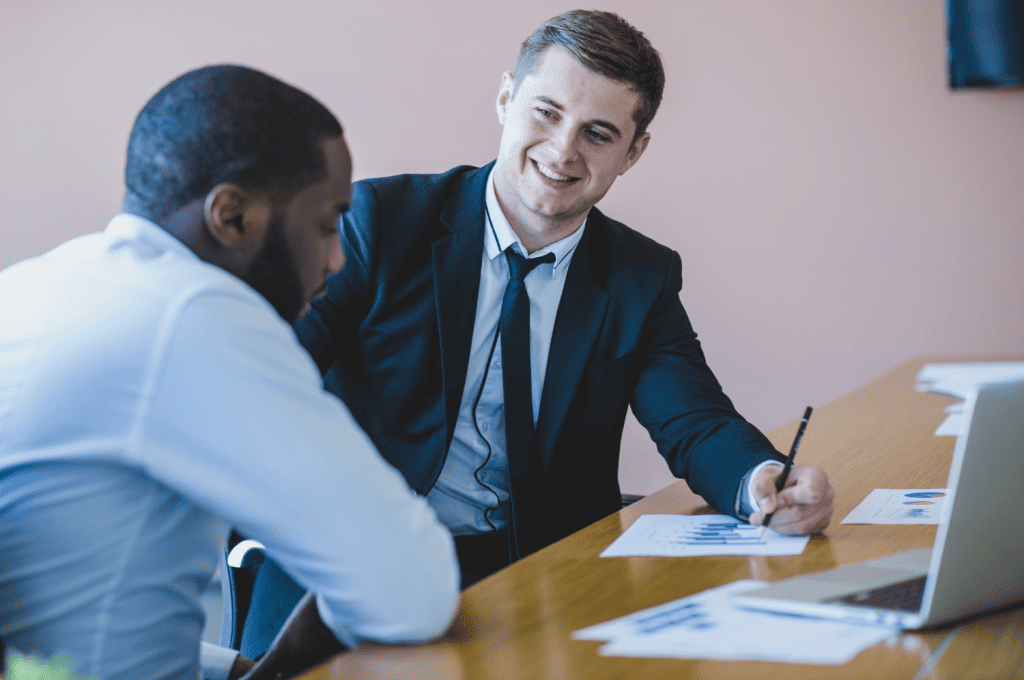 Building genuine relationships forms the bedrock of effective CRM. Establishing trust and rapport requires interactions that transcend transactional exchanges. When candidates perceive a company's genuine interest in their aspirations and challenges, a strong foundation for engagement is laid. Personalized communication further cements this bond, as tailoring messages to candidates' specific needs and concerns demonstrates a company's commitment to understanding and addressing their unique situations.
Emotional intelligence and empathy play pivotal roles in fostering the human touch. Recognizing the emotions and reactions of candidates allows for nuanced responses that resonate deeply. The job-seeking journey can be emotionally charged, and offering empathetic support can make a significant difference. From reassuring candidates during uncertainties to celebrating their successes, this emotional connection reinforces a candidate's positive perception of the company.
In a landscape where candidate experience directly impacts an organization's brand reputation and talent acquisition success, neglecting the human touch can be detrimental. A mere reliance on automation risks reducing candidates to data points and interactions to formulaic exchanges. To navigate these challenges, it's essential to integrate automation seamlessly while ensuring that human elements remain prominent. By striking this delicate balance, organizations can harness the efficiency of automation while preserving the authenticity of personal connections, thus creating an enriching candidate experience that sets them apart.
Striking the Balance
The surge of automation has undeniably revolutionized Candidate Relationship Management (CRM), offering recruiters unprecedented efficiency and consistency in handling candidate interactions. However, the allure of complete automation must be tempered by the recognition that a purely automated approach can inadvertently compromise the essential human touch that fosters genuine connections and a positive candidate experience.
Challenges of over-automation
While automation streamlines processes, there are potential pitfalls when it comes to candidate engagement. An over-reliance on automation may result in candidates feeling like mere numbers in a system, rather than valued individuals seeking meaningful career opportunities. Automated messages that lack personalization can feel generic and insincere, potentially alienating candidates and tarnishing the organization's reputation. Additionally, automation might not be equipped to handle the nuanced questions, concerns, or emotional aspects that candidates often bring to the table.
Best practices for incorporating the human touch
The key lies in achieving a harmonious blend of automation and personal connection. Designing designated human touchpoints within the recruitment process, such as personal outreach from recruiters or hiring managers, can bridge the gap between technology and empathy. Customizing automated messages to include specific details about the candidate's journey or interests can demonstrate genuine interest and engagement. Instituting regular feedback loops allows organizations to continually refine their approach based on candidate responses, ensuring a more human-centric experience.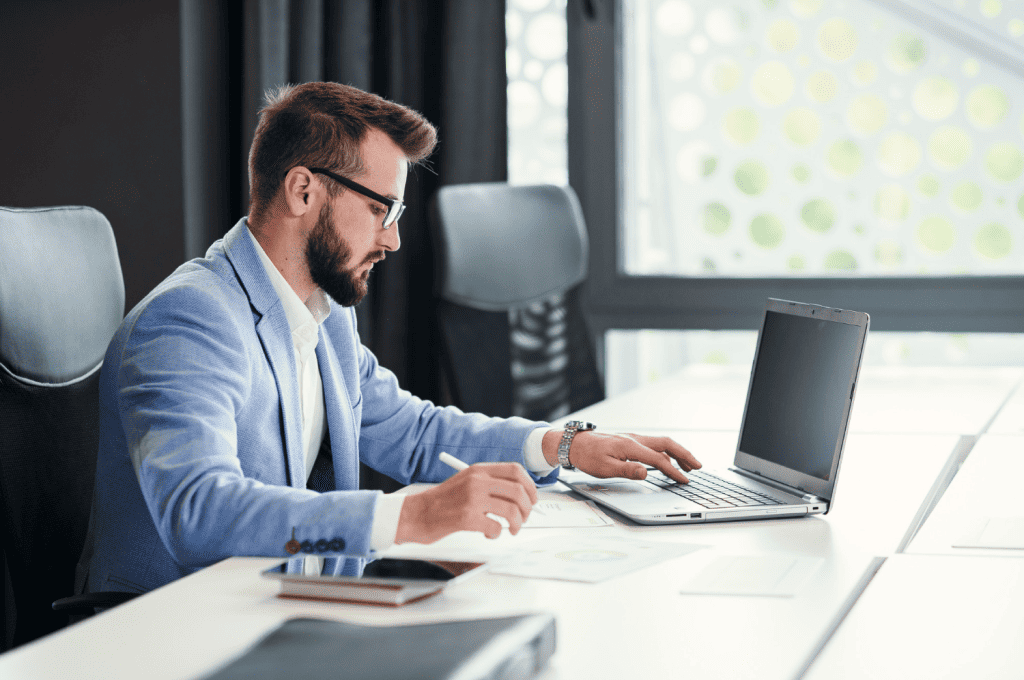 In conclusion, while automation undoubtedly enhances efficiency, it is crucial for organizations to strike a balance that preserves the crucial human element of candidate interaction. By recognizing the challenges of over-automation and implementing best practices that prioritize personalization and empathy, companies can create an environment where candidates feel valued, heard, and understood. The path forward involves embracing technology while never losing sight of the irreplaceable power of the human touch in candidate relationship management.
Case Studies
Company A: Successful Integration of Automation and Personalization
In the case of Company A, a global technology firm, the strategic integration of automation and personalization within their Candidate Relationship Management (CRM) process has yielded remarkable results. By leveraging sophisticated AI-driven tools, Company A effectively manages large candidate pools without sacrificing the personal touch. Their approach involves using AI-powered chatbots to handle initial inquiries and provide timely responses, allowing human recruiters to focus on deeper interactions. These interactions are enriched by personalized email sequences based on candidate preferences and past interactions, fostering a sense of individualized attention. Company A's CRM team has been trained in emotional intelligence, enabling them to tailor responses to candidates' emotional states and concerns, thereby building a strong rapport. This holistic approach has led to an increase in candidate satisfaction, a reduction in time-to-hire, and an enhancement of the overall brand perception.
Company B: Negative Impact of Excessive Automation on Candidate Experience
In contrast, Company B, a medium-sized retail chain, exemplifies the risks associated with excessive automation in CRM. Driven by the goal of streamlining operations, they heavily relied on automated messages and generic responses throughout the recruitment journey. Consequently, candidates felt disconnected and undervalued, as the automated interactions failed to address their individual needs and inquiries. This resulted in a high rate of candidate drop-offs and negative online reviews, tarnishing the company's employer brand. Company B's experience underscores the importance of striking the right balance between automation and human connection. While automation can certainly enhance efficiency, it must be complemented by genuine human engagement to maintain a positive candidate experience and foster meaningful relationships.
These case studies highlight the pivotal role that the equilibrium between automation and personalization plays in Candidate Relationship Management. The success of Company A demonstrates the potential of integrating technology with empathy, while the struggles of Company B serve as a cautionary tale against over-reliance on automation. A thoughtful and balanced approach is essential to navigating the complex landscape of modern recruitment.
Strategies for Effective Candidate Relationship Management
In the dynamic landscape of recruitment, maintaining a delicate equilibrium between automation and personal connection is imperative for fostering positive candidate relationships. To achieve this balance, organizations can implement a series of strategic approaches.
Firstly, segmenting candidates based on factors such as job roles, experience levels, and engagement history allows for tailored communication strategies. This ensures that candidates receive relevant information and engagements that resonate with their specific needs and aspirations.
Secondly, leveraging data and analytics plays a pivotal role in informed decision-making. By analyzing candidate interactions, preferences, and behaviors, recruiters can discern patterns that guide personalized outreach and follow-ups. This data-driven approach enables recruiters to anticipate candidate requirements and adapt their communication accordingly.
Furthermore, the integration of technology can enhance personalization rather than replace it. Utilizing AI-powered tools to identify candidate characteristics and preferences can inform human interactions, enabling recruiters to engage in more meaningful and relevant conversations.
Emotional intelligence (EI) and effective communication are paramount. Organizations can provide training to their recruitment teams, enhancing their EI skills to accurately interpret candidate emotions and provide empathetic support. This fosters genuine connections and establishes trust, setting the foundation for enduring relationships.
In conclusion, the art of candidate relationship management lies in synchronizing automation with personalized interactions. By segmenting candidates, employing data insights, leveraging technology judiciously, and prioritizing emotional intelligence, organizations can orchestrate a harmonious symphony that resonates with candidates, ensuring an experience that is both efficient and human-centric. This strategic fusion not only strengthens recruitment pipelines but also reinforces the reputation of organizations as considerate and empathetic employers.
Future Trends in CRM
The landscape of Candidate Relationship Management (CRM) is rapidly evolving, driven by advancements in artificial intelligence (AI) and changing candidate expectations. As we peer into the future, several trends emerge that will redefine the way organizations balance automation and the human touch in their recruitment processes.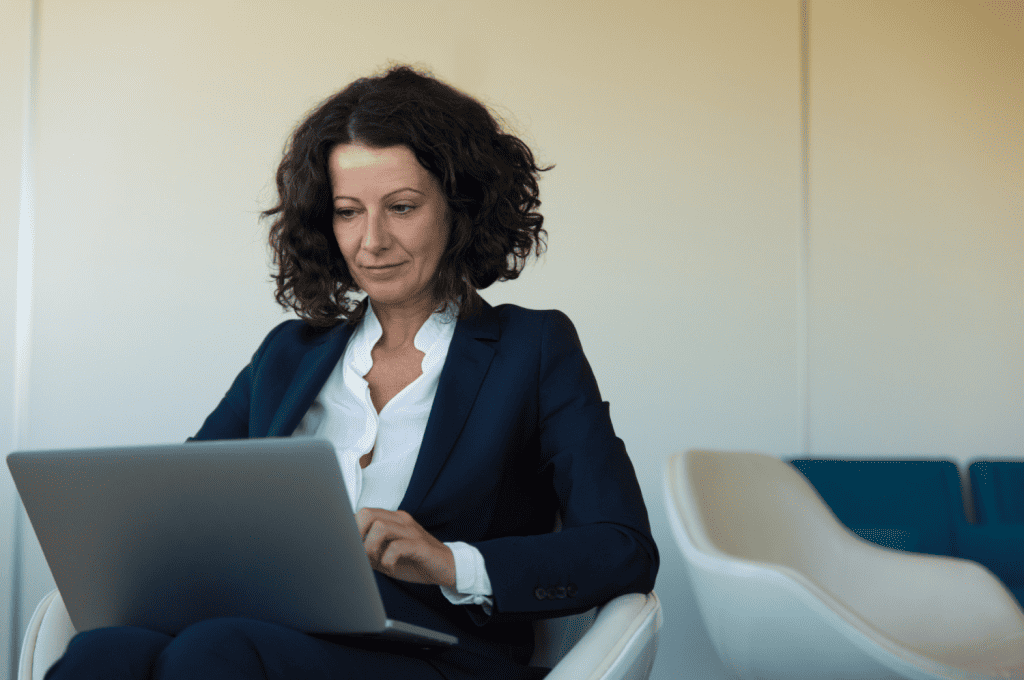 AI Advancements and Their Potential Impact:
The integration of AI technologies, such as natural language processing and predictive analytics, promises to revolutionize CRM. AI-powered chatbots will not only handle routine inquiries but also engage in more sophisticated conversations, enhancing the overall candidate experience. Predictive analytics will enable recruiters to anticipate candidate preferences, allowing for more precise and personalized interactions throughout the hiring journey.
Blending Virtual and Physical Touchpoints:
The future of CRM lies in creating seamless transitions between virtual and physical interactions. While automation streamlines initial stages, there will be a greater emphasis on transitioning candidates to human interactions when complexity or sensitivity arises. Video interviews and virtual reality assessments will offer immersive experiences, mimicking in-person engagements and fostering a sense of connection even in digital spaces.
Ethics of AI-Driven Interactions in Recruitment:
As AI gains prominence in CRM, ethical considerations become paramount. Striking the balance between automation and personal connection must involve transparent communication about AI's role and limitations. Ensuring AI tools do not perpetuate biases and providing opt-out options for candidates uncomfortable with AI-driven interactions are essential steps towards maintaining a fair and respectful candidate experience.
In conclusion, the future of Candidate Relationship Management is marked by the harmonious integration of automation and human touch. AI advancements will elevate the efficiency and personalization of interactions, while careful attention to ethical considerations will be pivotal. By embracing these trends, organizations can navigate the evolving landscape of recruitment, cultivating relationships that are technologically empowered and authentically human.
Conclusion
In conclusion, harmonizing automation and personal connection in Candidate Relationship Management (CRM) is pivotal for modern recruitment success. While automation streamlines processes and enhances efficiency, the human touch remains irreplaceable in forging genuine relationships, understanding candidate nuances, and providing empathetic support. Striking this balance preserves candidate experience, mitigates the risk of alienation, and ensures effective talent engagement. As technology advances, organizations must embrace the evolving landscape of CRM, harnessing AI's potential while upholding ethical standards. With a commitment to both innovation and empathy, companies can navigate the dynamic recruitment landscape, delivering exceptional experiences that resonate with candidates and yield long-term benefits.
Hirebee makes it much easier for you to find the right candidates for your team with the help of excellent candidate sourcing and screening features.
FAQs
Why is candidate relationship management (CRM) important in the recruitment process?
CRM is crucial because it focuses on nurturing relationships with potential candidates beyond just filling job vacancies. It helps organizations build a talent pool, maintain engagement, and create a positive brand image, ultimately improving the quality of hires.
What role does automation play in CRM?
Automation streamlines repetitive tasks in the recruitment process, such as sending follow-up emails, scheduling interviews, and initial screening. It enhances efficiency, consistency, and scalability, allowing recruiters to manage larger volumes of candidates.
How does the human touch impact candidate relationships?
The human touch adds authenticity and personalization to interactions. It establishes trust, shows empathy, and addresses unique candidate needs. A genuine connection helps candidates feel valued and understood throughout the hiring journey.
What are the risks of over-automation in CRM?
Over-automation can lead to a lack of personalization and candidate dissatisfaction. Candidates may feel like they're just another number, leading to a negative perception of the organization. Nuanced interactions and emotional intelligence may be missed in fully automated processes.
How can organizations strike the right balance between automation and personal connection?
Finding the balance involves designating human points of contact for critical touchpoints, customizing automated messages, and regularly seeking candidate feedback. Employing technology to enhance personalization while preserving genuine human interactions is key.