For mid-sized businesses, the right HR software tools and technology can provide many benefits including cost savings, efficiency, and streamlined processes. By leveraging technology and automation, HR teams can focus on higher-value tasks that drive forward business goals.
The best HR software tools for mid-sized businesses should include features such as recruiting, onboarding, employee data management, performance management, and a self-service portal. These tools should also provide integrations with HR systems, Applicant Tracking Systems, and payroll systems. Additionally, reporting features and dashboards can provide analytics into key HR metrics, such as attrition and employee engagement, that can help inform decisions and enable data-driven HR strategies. Finally, best-in-class HR software tools should come with 24/7 customer service and guidance to ensure smooth onboarding and implementation. With the right tools in place, mid-sized businesses can take advantage of the many benefits of automation and achieve higher levels of performance.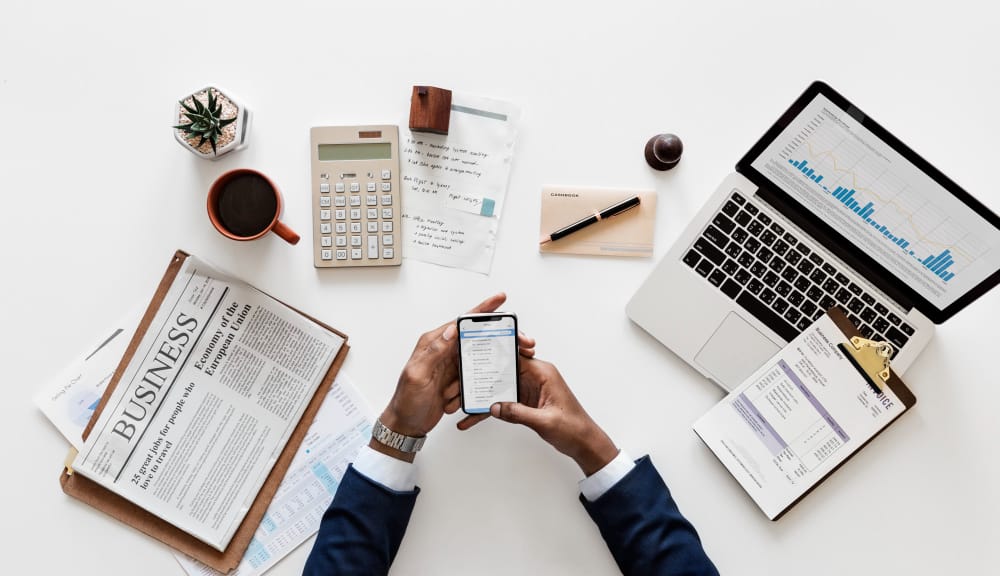 How HR Tools Can Help a Mid-Sized Business
HR tools provide numerous benefits to a mid-sized business, whether it is a start-up or a well-established firm. The right HR tools can help a mid-sized business succeed by streamlining its HR processes, including recruitment and hiring, talent management and performance tracking, payroll and benefits, and compliance. By automating certain HR tasks, an organization can save time and money, improve its workflow, and eliminate errors.
HR tools provide an easy-to-use platform for tracking employee information, such as skill levels, certifications, and trainings. This gives managers an improved overview of the entirety of their workforce, and helps them identify areas of improvement or development.
In addition, modern HR tools can be used to optimize the onboarding process of new employees. Automatic onboarding processes can improve efficiency and reduce paperwork by reducing the manual workload for HR personnel. Furthermore, HR tools provide organizations with the ability to engage their employees with company communication tools, such as surveys and feedback forms, allowing for a deeper level of employee engagement.
In conclusion, HR tools are an essential resource to a mid-sized business. By automating certain HR processes and giving managers better visibility over their workforce, a mid-sized business can optimize their efficiency levels and reduce paperwork, while at the same time engaging their employees on a deeper level. Ultimately, HR tools are a key to success for any organization.
Hirebee ensures that you are able to find the best candidates in the market for your team through industry-leading candidate screening as well as candidate sourcing features.
The Best HR Software for Mid-Sized Business
Namely
Namely is a cloud-based Human Resource Information System (HRIS) designed specifically for mid-sized businesses with over 100 employees. Namely offers comprehensive HR solutions for payroll, benefits, performance management, time tracking, recruiting and more. It was designed by mid-sized companies for mid-sized companies, to simplify and streamline HR processes.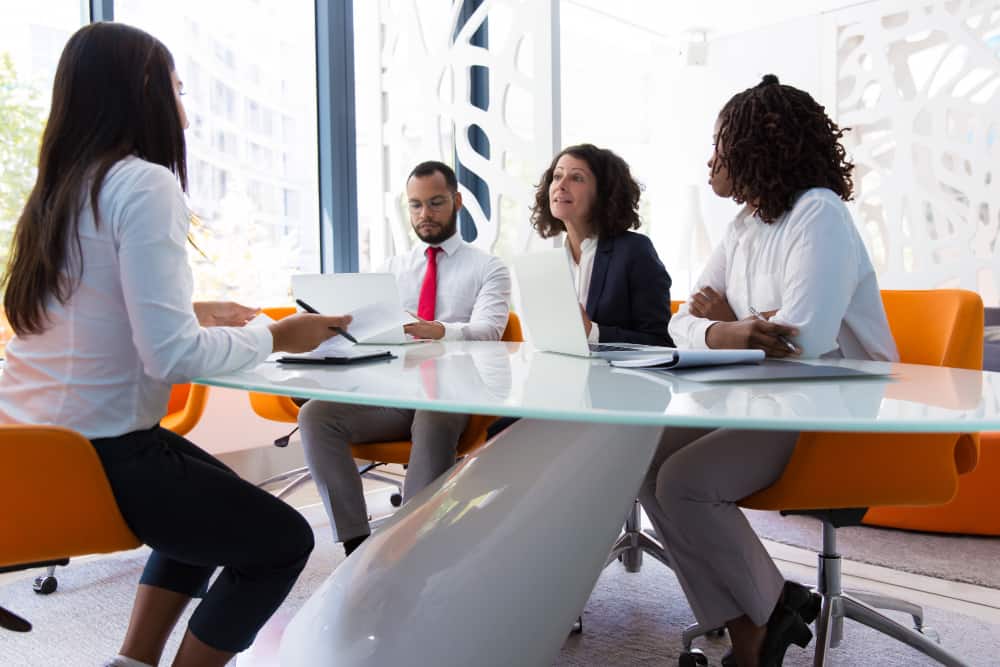 Namely's dashboard allows you to get a real-time view of your entire HR system, and take control of all aspects of your HR operations. It facilitates employee onboarding, making it easier to onboard, engage and retain new hires. Additionally, the software allows you to manage payroll, benefits and employee time.
Payroll can be managed simply and securely using Namely. Manual payroll processes are automated, saving you time and money, while payroll compliance is taken care of with automatic tax filing updates. Namely also allows you to offer comprehensive benefits packages to your employees, from health insurance to wellness programs.
Namely's reporting and analytics tools help you track productivity and make data-driven decisions. You can also use the software for performance management, as it allows you to set goals, track progress and measure performance. Finally, you can keep track of recruitment progress and track important documents for compliant onboarding.
Paylocity
Paylocity is an excellent HR software for mid-sized businesses that want to automate employee management and their HR processes. It simplifies many aspects of human resources management and lets you easily manage employee data. The platform allows you to track and store information related to employee payroll, compensation, benefits, and productivity as well as hire and onboard new staff members quickly. It also provides powerful reporting capabilities and business intelligence tools enabling you to evaluate employee performance, analyze progression trends and efficiency, and identify valued employees.
Payroll automation is a great feature in Paylocity, allowing businesses to pay employees quickly and accurately. It offers comprehensive time tracking and scheduling options including multiple work shifts, overtime, vacation, and sick hours. Paylocity also includes useful leave management to ensure compliance with federal, state, and local regulations. Furthermore, it helps manage employee benefits and connect with third-party systems for health insurance and other benefits. As a cloud-based solution, Paylocity is easily accessible from any device and offers multi-level user permissions to ensure secure access.
UKG ready
UKG Ready, formerly known as Ultimate Software, is a comprehensive HR software solution designed to help mid-sized businesses manage their human capital and optimize performance. The platform enables efficient recruiting and onboarding processes, time and attendance tracking, employee self-service, benefits data management, and more.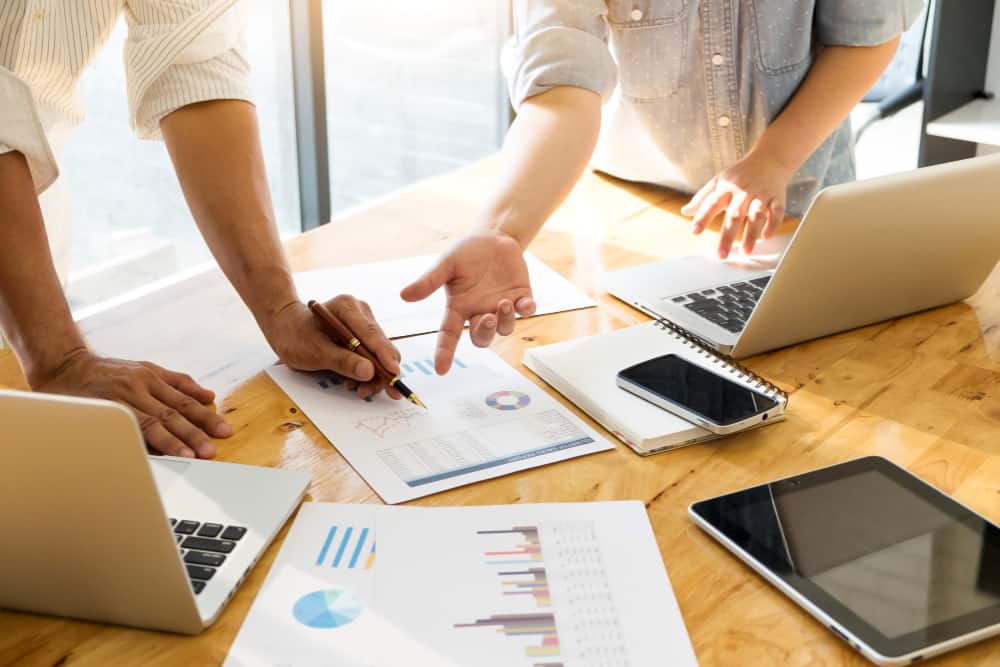 Powerful reporting and analytics tools enhance decision-making and identify areas for improvement. UKG Ready's mobile-friendly interface and interactive dashboards provide insights into workforce trends and correlations. With data security, privacy, and compliance features, companies can rest assured that their valuable employee data is safe and secure. For mid-sized businesses, UKG Ready is an affordable, reliable, and comprehensive HR software solution to enhance their operations.
ADP
ADP is a comprehensive human resource software solution designed to help mid-sized businesses manage the full human capital lifecycle. It offers a range of integrated services and tools, ranging from people analytics and employee benefits to payroll, time and attendance, and recruiting.
Its hiring toolkit enables employers to post jobs to job boards, social media, and their own company website, as well as to create candidate landing pages and use job previews to ensure applications are being sent to the right people.
The dashboard includes job description templates, screening and assessments, and the ability to track the status of applicants throughout the process. ADP also provides a comprehensive suite of HR services to manage employee onboarding, compliance and regulations, payroll calculations, and more, helping to keep businesses compliant with changing laws and regulations.
With ADP, companies can also manage their employee benefit programs more effectively and automate their payroll and tax processes to reduce operational costs.
Rippling
Rippling is an ideal HR software for mid-size businesses. It provides a comprehensive suite of HR tools for all of the organization's human resources needs, such as onboarding, performance reviews, employee tracking, payroll, and benefits administration. It also offers an employee self-serve portal where employees can make changes to their profile, review their benefits, and make suggestions to the company.
Additionally, Rippling allows managers to access key HR data easily and quickly. The platform is built on an automated workflow engine so it can accommodate the dynamic needs of a mid-size business. Automated reports provide a comprehensive overview of employee data, such as performance, attendance, and performance reviews.
Lastly, Rippling's security features are designed to protect sensitive HR data. It provides two-factor authentication, IP address logging, and data encryption to ensure the safety of employee and corporate data.
Paycom
Rippling is the best HR software for mid-sized business. It's an all-in-one platform that includes HR, payroll, employee onboarding, IT, and more. It offers an intuitive dashboard that allows users to quickly manage employee data and information.
With the platform, users can quickly handle complex tasks such as onboarding new hires, managing compliance requirements, tracking time-off requests, administering benefits, and more. Rippling's advanced workflow automation makes it easy for employers to streamline and automate tedious HR processes.
It also offers 24/7 customer support and advanced security measures to ensure data is safe and secure. Additionally, Rippling also integrates with several third-party business software, so mid-sized businesses can easily customize the system according to their needs.
Bamboo HR
BambooHR is the leading HR software for mid-sized businesses. The software automates and streamlines the common HR workflows, such as time tracking, performance appraisals, and employee onboarding. BambooHR is also ideal for candidate screening and recruitment.
The platform's applicant management system allows organizations to easily advertise open positions, send automated job alerts, and store candidate information. It also provides detailed visibility into the candidates process, with automated reminders to ensure the right people are given the right opportunity at the right time.
To save employers time and money, candidates screening can be achieved through automated questionnaires and assessments, with real-time updates in the recruitment dashboard. With BambooHR, organizations can quickly identify, manage and review prospective workers, and make the right hire that best aligns with their organizational objectives.
Paycor
Paycor is the ideal HR software for mid-sized businesses because of its comprehensive feature set and cost-effective pricing. Paycor focuses on simplifying the HR process for growing organizations, and provides a comprehensive suite of solutions that includes recruitment, onboarding, time tracking, compensation and benefits management, and analytics.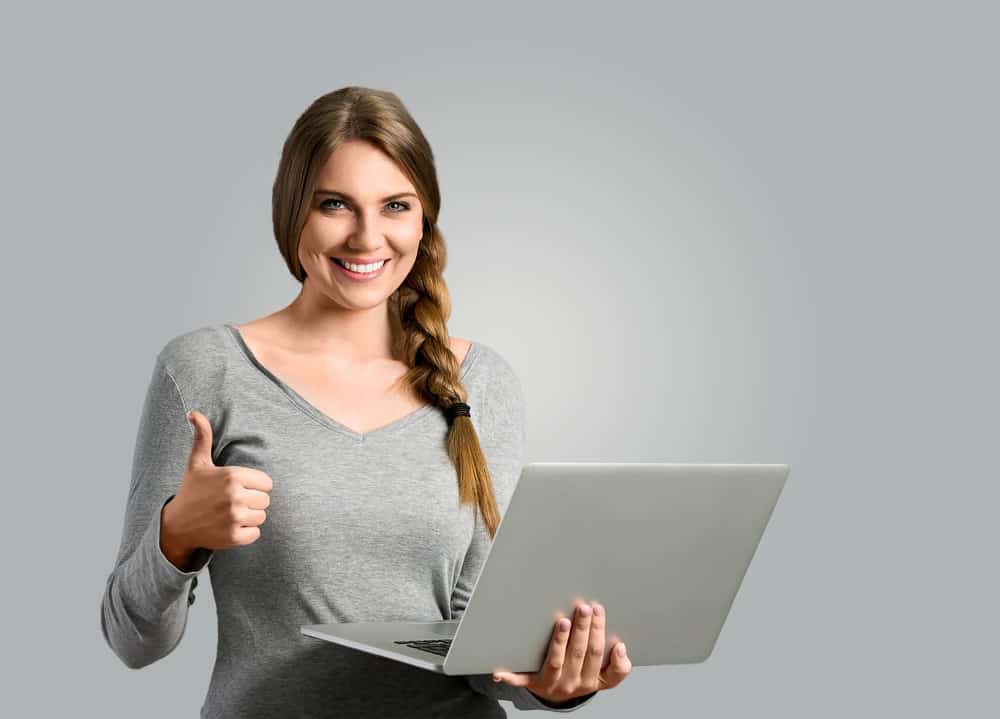 The recruiting module is especially beneficial to businesses that want to reduce the time and effort required to find and hire the best talent, because it streamlines the process of sourcing, hiring, and onboarding candidates. The recruitment system is easy to use and is designed to streamline compliance, reduce administrative overhead, and gain visibility into the entire recruitment process.
Paycor also provides plenty of customization options and plugins that allow companies to tailor their solution to their specific needs. Businesses can also enjoy time-saving features such as automated employee onboarding, evaluative insights and analytics, and the ability to review performance data in real-time. Plus, Paycor's pricing is highly competitive, so companies can get the most bang for their buck.
All in all, Paycor is the ideal HR software for mid-sized businesses because it provides a comprehensive and cost effective range of solutions that help organizations maximize their efficiency and performance.
UKG pro
UKG pro is a cloud-based Human Resources Management System designed for mid-size businesses. With automated tools to streamline HR processes, UKG pro simplifies the administration of your talent life cycle. It equips business leaders with the analytics they need to drive performance and talent decisions. To help foster an engaged and empowered workforce, UKG pro offers a range of intuitive tools such as talent management, engagement, performance, learning and development, and benefits. The software is easy to use and provides managers a clear picture of the current staff structure and how it can be improved. Additionally, UKG pro lends itself to scalability – as businesses grow, the features and capabilities available to support the business's growth. With simplified tools to hire, manage, engage and reward employees, UKG pro is the ideal solution for mid-size businesses.
Ceridian
Ceridian is a comprehensive and robust Human Resources (HR) software solution for mid-sized businesses. It offers a complete suite of functionality, from payroll and hiring processes to benefits administration, management and employee engagement. With Ceridian, mid-sized businesses can access tools like an intuitive hiring portal and automated payroll process, allowing teams to efficiently onboard and pay employees. Ceridian also offers employee engagement tools like self-service portals, as well as performance management tools. Furthermore, Ceridian's payroll and HR services can be tailored to the unique needs of mid-sized businesses, making it easy to scale up or down as needs change. Finally, Ceridian provides team collaboration features to ensure teams are working together efficiently. This feature set enables businesses to better collaborate, review performance, and assign tasks to ensure that projects are completed on time. All in all, Ceridian is an ideal Human Resources software solution for mid-sized businesses.
Conclusion
The best HR software tools for mid-sized businesses can help streamline HR operations and reduce manual labor, freeing up time for other important tasks. By automating tasks such as payroll, employee onboarding, and benefits administration, these tools can help to reduce costs and improve efficiency. Additionally, HR software can provide important analytics and insights into employee performance and engagement, allowing for more informed decision making.
Lastly, many of these tools are designed for scalability, so businesses can easily expand as their needs grow. With the right HR software, mid-sized businesses can reap the benefits of increased efficiency and improved employee experience without breaking the bank.
Hirebee makes sure that you are able to make the most of your recruiting efforts, as you will no longer have to worry job distribution or reporting and analytics.
FAQs
What is Recruitment Automation?
Recruitment automation is the use of software and technology to streamline and automate the recruitment process for businesses. It can help reduce the manual workload, speed up the process, and ensure that only the best candidates are considered for the job.
What is CRM and ATS Tool for Recruiting?
CRM (Customer Relationship Management) and ATS (Applicant Tracking System) are tools used by recruiters to organize and manage their recruiting process. CRM helps recruiters build relationships with potential candidates while ATS stores and organizes job postings, applications, resumes, and other data.
Can AI Speed Up the Hiring Process?
Yes, AI can speed up the hiring process by automating repetitive tasks like screening resumes, scheduling interviews and conducting background checks. AI can also provide valuable insights into candidate behavior and performance, helping to narrow down the list of suitable candidates quickly.
A Popular Example of HR Recruitment?
A popular example of HR recruitment is using job boards, such as Indeed or Glassdoor, to advertise open positions. Job boards make it easy to reach a wide range of potential applicants and to post job openings quickly. Additionally, job boards can be used to conduct initial screenings and to provide applicants with an easy way to apply. This can help to streamline the recruitment process and make hiring more efficient.
What is the Best Way to Use HR Automation?
The best way to use HR automation is to streamline repetitive tasks, improve accuracy, and reduce manual workload. It can also be used to help recruit and onboard new employees, track performance, and stay compliant with labor laws.