In today's rapidly evolving job market, the recruitment process has become increasingly complex and competitive. As organizations strive to attract top talent and build high-performing teams, the role of technology has taken center stage. Cloud recruitment software has emerged as a game-changer in the HR landscape, revolutionizing the way companies approach talent acquisition.
This introduction explores the manifold benefits of Cloud recruitment software, which leverages the power of cloud computing to streamline and enhance various aspects of the recruitment journey. By centralizing candidate data, facilitating collaborative hiring, and enabling access to a vast talent pool, Cloud recruitment software offers a robust and efficient solution for modern-day recruitment challenges.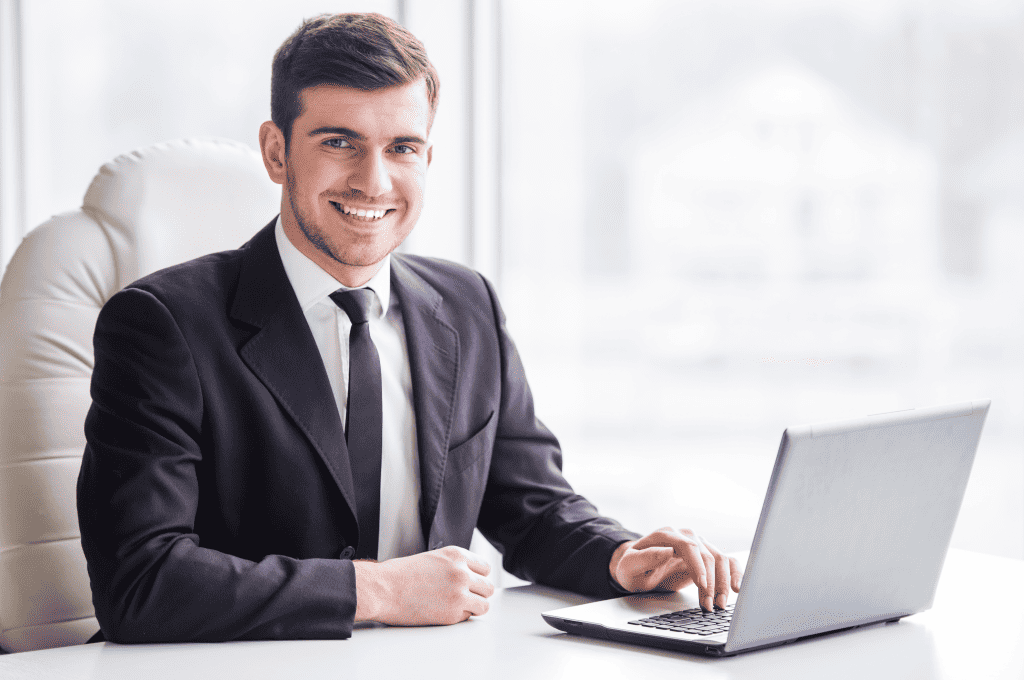 Hirebee can make finding the right type of candidate much easier with the help of better recruitment marketing and improved job distribution.
Moreover, this technology-driven approach not only empowers recruiters but also provides candidates with a seamless and personalized experience, contributing to enhanced employer branding and increased candidate satisfaction. As we delve deeper into the outline, we will uncover how Cloud recruitment software facilitates data-driven decision-making, scalability, cost-effectiveness, and compliance adherence, ultimately transforming the way organizations build their workforce for a successful and sustainable future.
Streamlined Recruitment Process
Cloud recruitment software revolutionizes the hiring process by offering a streamlined and efficient approach to talent acquisition. At its core is a centralized database that efficiently stores and manages candidate information, making it easily accessible to multiple stakeholders. HR teams and hiring managers can collaborate in real-time, facilitating faster decision-making and seamless coordination during the hiring journey.
With a centralized repository of candidate data, organizations can efficiently source and attract top talent. Cloud recruitment software provides access to a wider pool of candidates, transcending geographical boundaries. It integrates with popular job boards and social media platforms, broadening the reach of job postings and attracting diverse candidates.
Moreover, this software employs sophisticated AI-driven algorithms to automate candidate screening, significantly reducing the time spent on manual reviews. These algorithms match job requirements with candidate profiles, presenting recruiters with a shortlist of qualified candidates quickly and accurately.
The collaborative and data-driven nature of cloud recruitment software enhances the overall candidate experience. The application process becomes user-friendly and mobile-responsive, making it easier for candidates to apply on-the-go. Automated and personalized communication keeps candidates engaged, providing updates and feedback throughout the hiring process.
In summary, cloud recruitment software optimizes the recruitment workflow, making it more efficient, cost-effective, and user-friendly. Its seamless integration with HR systems, scalable subscription models, enhanced security features, and automated workflows make it a vital tool for modern HR departments seeking to stay competitive in the talent market.
Improved Candidate Sourcing
In today's highly competitive job market, attracting and hiring the right talent is critical for an organization's success. Cloud recruitment software offers numerous benefits for improving candidate sourcing, enabling companies to access a wider talent pool and streamline their recruitment efforts.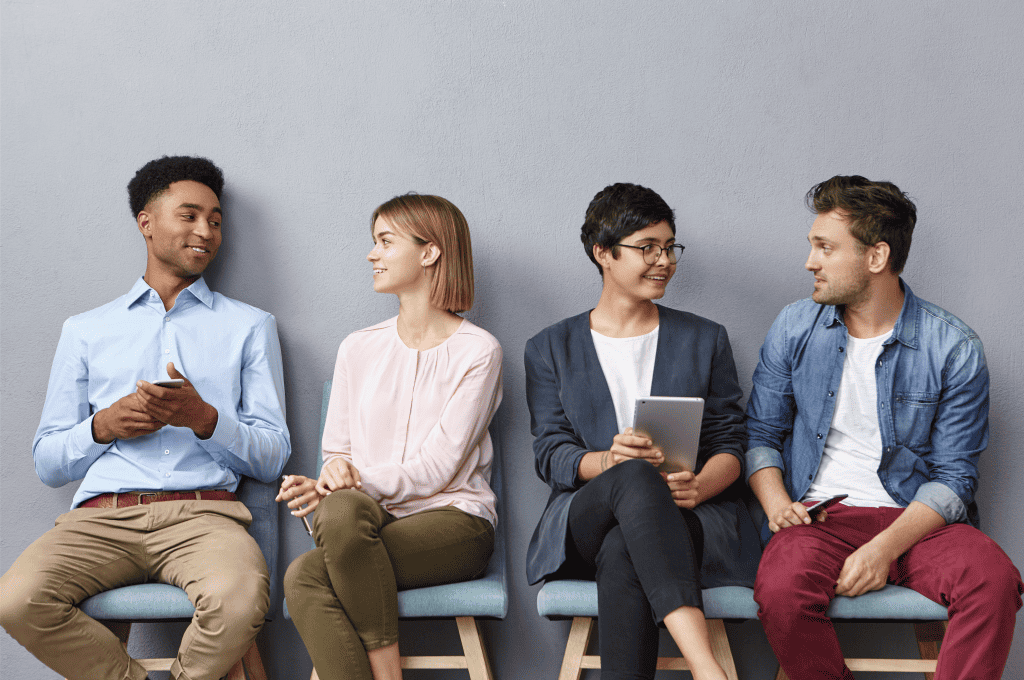 One of the primary advantages of cloud recruitment software is its ability to expand the reach of job postings beyond traditional boundaries. With remote work becoming increasingly popular, organizations are no longer limited by geographical constraints. Cloud software facilitates seamless integration with various job boards and social media platforms, enabling companies to reach potential candidates globally. This broadened scope enhances the chances of finding highly skilled candidates with diverse backgrounds and experiences.
Furthermore, cloud recruitment software incorporates advanced AI-driven algorithms that automate candidate screening. By analyzing resumes and application data, the software efficiently identifies potential matches based on predefined criteria set by the organization. This process saves recruiters valuable time and resources, as they no longer need to manually sift through numerous applications. Consequently, the recruitment process becomes more efficient and allows teams to focus on engaging with top candidates.
With its extensive capabilities and user-friendly interfaces, cloud recruitment software also enhances the candidate experience. Job seekers benefit from simplified application processes, mobile responsiveness, and regular communication throughout the recruitment journey. These improvements contribute to a positive brand image and can lead to higher candidate satisfaction, even for those who may not ultimately receive an offer.
In summary, cloud recruitment software significantly enhances candidate sourcing efforts by widening the talent pool, automating candidate screening, and providing an improved candidate experience. With these advantages, companies can gain a competitive edge in attracting and securing the best-suited candidates for their positions.
Enhanced Candidate Experience
Providing a positive candidate experience is crucial for attracting top talent and maintaining a strong employer brand. Cloud recruitment software offers several features that enhance the overall candidate experience, ensuring a smooth and engaging recruitment process.
Firstly, cloud-based applications offer a user-friendly application process. Candidates can easily navigate through online job portals or career websites, accessing job postings and submitting applications with just a few clicks. These applications are often designed to be mobile-responsive, allowing candidates to apply from any device, enhancing convenience and accessibility.
Additionally, cloud recruitment software simplifies the application tracking process. Candidates can receive automated email responses acknowledging their application, providing them with a sense of reassurance and keeping them informed throughout the recruitment journey. Regular updates on the status of their application, such as invitations for interviews or notifications of rejection, can be automated, ensuring prompt communication and reducing the anxiety associated with waiting.
Furthermore, personalization plays a crucial role in candidate engagement. Cloud recruitment software enables automated and personalized communication, allowing organizations to send tailored messages to candidates at different stages of the hiring process. These personalized emails can include relevant information, such as interview details, next steps, or feedback, fostering a sense of connection and making candidates feel valued.
Overall, cloud recruitment software enhances the candidate experience by offering a user-friendly application process, streamlined communication, and personalized interactions. By providing a seamless and engaging experience, organizations can leave a positive impression on candidates, attract top talent, and enhance their employer brand.
Data-driven Decision Making
In the realm of modern recruitment, data-driven decision making has emerged as a pivotal aspect, and Cloud recruitment software plays a key role in enabling organizations to leverage data effectively.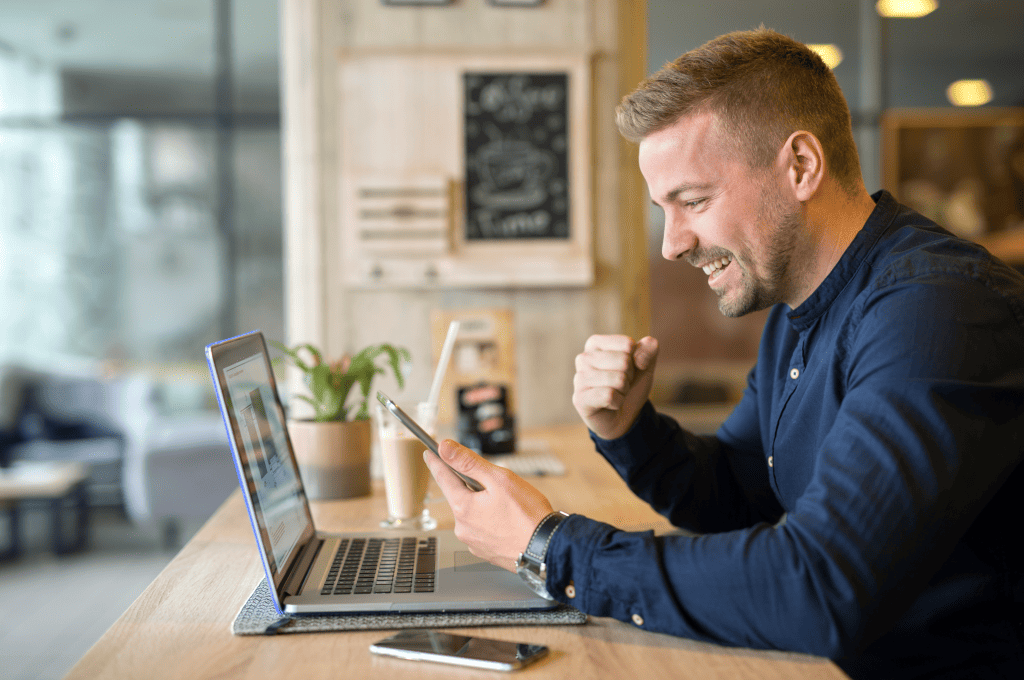 Analytics and reporting:
Cloud recruitment software offers comprehensive analytics and reporting capabilities that empower HR teams to monitor and evaluate the entire recruitment process. Through intuitive dashboards and customized reports, organizations gain valuable insights into their hiring performance. Metrics such as time-to-fill, cost-per-hire, and applicant sources help in identifying areas of improvement and optimizing recruitment strategies. This data-driven approach allows for evidence-based decision making, fostering efficiency and productivity.
AI-driven insights:
By harnessing the power of Artificial Intelligence (AI), Cloud recruitment software can analyze vast amounts of candidate data and job requirements. AI-driven insights facilitate better candidate matching, predicting the most suitable applicants for specific roles. This not only saves time but also enhances the quality of hires, resulting in greater employee retention and overall success.
Moreover, the implementation of AI-driven tools can mitigate unconscious biases during the candidate selection process, promoting diversity and inclusivity within the workforce. The software can analyze historical hiring patterns and offer suggestions to create a more diverse talent pool, ensuring that companies build teams that reflect a broader range of perspectives.
In conclusion, data-driven decision making through Cloud recruitment software is transforming the recruitment landscape. Its analytics and AI-driven insights enable organizations to make informed choices, optimize their hiring processes, and foster a more inclusive and efficient workforce. By embracing these technology-driven tools, companies can gain a competitive edge in attracting top talent and achieving long-term success.
Scalability and Cost-effectiveness
Cloud recruitment software offers significant advantages in terms of scalability and cost-effectiveness, making it an attractive solution for businesses of all sizes.
With traditional recruitment systems, organizations often face challenges in adapting to fluctuating hiring demands. On the other hand, cloud-based solutions provide unparalleled scalability, allowing companies to easily adjust their recruitment resources according to their current needs. Whether there is a sudden surge in job openings or a temporary decrease in hiring, the cloud platform can quickly accommodate these changes, ensuring optimal efficiency and resource utilization.
Moreover, the subscription-based pricing models offered by most cloud recruitment software providers offer a cost-effective approach to managing recruitment processes. Organizations can opt for flexible plans that suit their specific requirements, avoiding the need for expensive, on-premise infrastructure and maintenance costs. This pay-as-you-go system means that businesses only pay for the services they use, eliminating unnecessary expenses and reducing the overall financial burden.
In addition to cost savings, cloud recruitment software also alleviates the burden of managing complex infrastructure and software updates. Providers handle all system maintenance, security updates, and technical support, freeing HR teams to focus on strategic recruitment tasks.
By leveraging the scalability and cost-effectiveness of cloud recruitment software, organizations can achieve greater agility, more streamlined operations, and ultimately, a competitive advantage in attracting and hiring top talent in today's dynamic job market.
Enhanced Security and Compliance
Cloud recruitment software offers enhanced security and compliance measures, addressing critical concerns in the recruitment process. Data protection and privacy are paramount when handling sensitive candidate information, and cloud-based solutions ensure robust security protocols.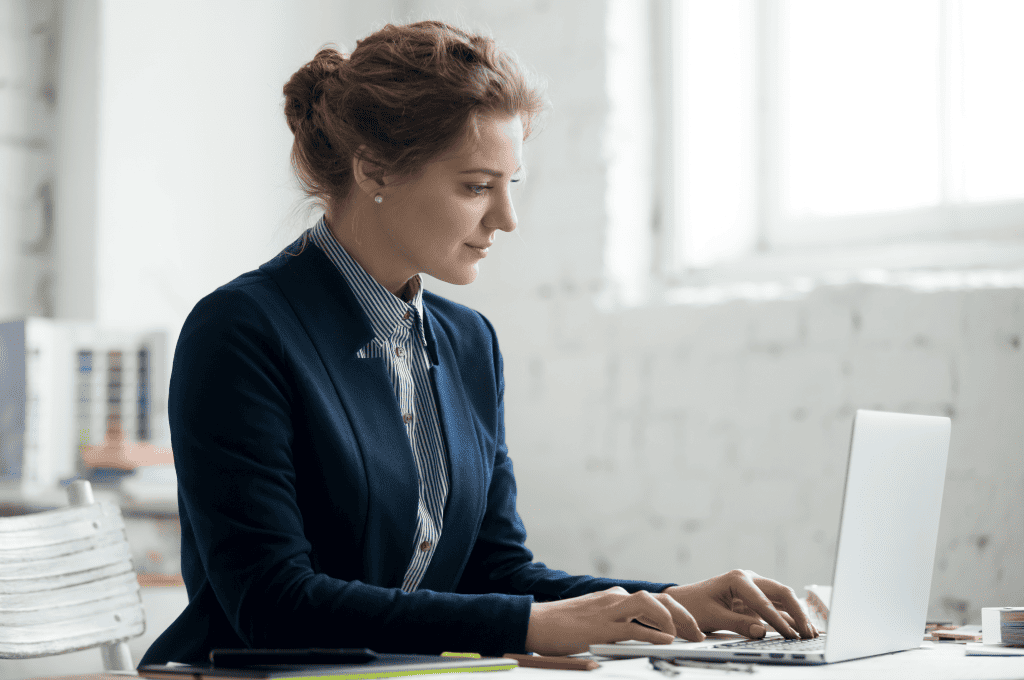 Firstly, these platforms implement strong data encryption during data transmission and storage, safeguarding candidate data from unauthorized access. Compliance with industry regulations, such as the General Data Protection Regulation (GDPR) and other regional data privacy laws, ensures that candidate information is handled responsibly and ethically.
User access control is another vital aspect of security. Cloud recruitment software allows organizations to grant different levels of access based on roles and permissions. This means that only authorized personnel can access sensitive candidate data, reducing the risk of data breaches and internal misuse.
Furthermore, audit trails are maintained, recording all user activities within the system. This feature provides a transparent record of actions taken with candidate data, enhancing accountability and traceability.
Cloud software also benefits from frequent security updates and maintenance performed by the service provider. This continuous improvement helps ensure that the platform remains up-to-date with the latest security standards, reducing vulnerabilities.
By adopting cloud-based recruitment solutions, organizations can rest assured that their candidate data is well protected, and they are meeting the necessary compliance requirements. This not only builds trust with candidates but also safeguards the reputation of the organization. As cyber threats continue to evolve, relying on a reputable cloud-based system is a prudent choice for any modern recruitment process.
Conclusion
In conclusion, Cloud recruitment software offers numerous benefits that significantly improve the hiring process. Its streamlined approach with centralized databases and collaborative features enhances efficiency and decision-making. By widening the candidate pool through automated sourcing and personalized experiences, organizations attract top talent. Data-driven insights lead to informed decision-making and increased diversity. Moreover, its scalability, cost-effectiveness, and enhanced security ensure sustainable and compliant operations. Integration and automation further streamline workflows, saving time and resources. Real-world success stories underscore the system's effectiveness. As technology continues to advance, embracing Cloud recruitment software becomes imperative for organizations seeking to stay competitive in the ever-evolving job market.
Hirebee can make finding the right type of candidate much easier with the help of better recruitment marketing and improved job distribution.
FAQs
What is Cloud recruitment software?
Cloud recruitment software refers to web-based platforms or applications that streamline and enhance the recruitment process by leveraging cloud computing technology. These solutions offer a centralized database, automated candidate screening, and collaboration features, all accessible through the internet.
What advantages does Cloud recruitment software offer over traditional recruitment methods?
Cloud recruitment software provides several advantages, such as a centralized database for easy access to candidate information, streamlined collaboration among hiring teams, wider talent pool reach through integration with job boards and social media, and data-driven decision-making through analytics and AI-driven insights.
Is Cloud recruitment software user-friendly?
Yes, most Cloud recruitment software is designed with user-friendliness in mind. These platforms typically have intuitive interfaces, mobile responsiveness, and features that simplify the application process for candidates, making it easier for recruiters and candidates alike.
How does Cloud recruitment software improve candidate experience?
Cloud recruitment software improves candidate experience through personalized communication, automated email responses, and regular updates on application status. It ensures candidates feel engaged and informed throughout the hiring process.
Does Cloud recruitment software support data security and compliance?
Yes, reputable Cloud recruitment software prioritizes data security. They use encryption to protect candidate data during transmission and storage and comply with data privacy regulations like GDPR. Access controls and audit trails further enhance security and accountability.