Cold outreach has emerged as a vital strategy in modern candidate sourcing, forging connections with potential talents who might otherwise remain undiscovered. In a world bustling with opportunities, crafting engaging messages holds the key to unlocking the potential of exceptional individuals.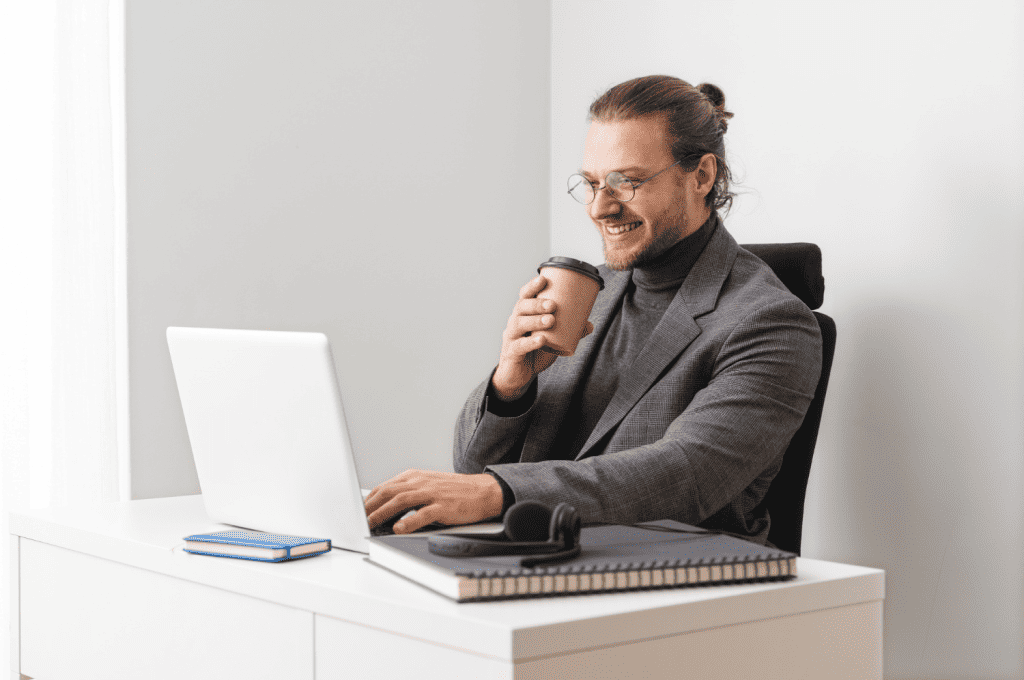 This guide, "The Art of Cold Outreach: Crafting Engaging Messages for Effective Candidate Sourcing," delves into the art and science of formulating compelling outreach communications. By blending strategic personalization, storytelling prowess, and a respectful understanding of boundaries, recruiters and talent acquisition professionals can transcend the barriers of initial unfamiliarity to build genuine relationships.
This comprehensive exploration not only uncovers the core elements of successful cold outreach messages but also offers insights into overcoming challenges, adopting ethical practices, and harnessing cutting-edge tools. As the digital landscape evolves, mastering the art of cold outreach becomes an indispensable skill, poised to shape the future of talent acquisition.
Hirebee makes sure that you are able to easily find the right talent for your specific team with recruitment automation services like candidate screening and job distribution.
Understanding Your Target Audience
Crafting effective cold outreach messages begins with a deep understanding of your target audience. By defining a clear and comprehensive ideal candidate persona, you lay the foundation for tailored communication that resonates with potential candidates.
Defining Your Ideal Candidate Persona
Start by creating a detailed profile of the type of candidate you're seeking to engage. Consider factors such as job title, industry experience, skills, qualifications, and personal traits. This persona should reflect the attributes that align with your organization's values and the specific role you're sourcing for.
Researching Candidates' Background and Interests
Thoroughly research your candidates to uncover valuable insights. Explore their online presence, including social media profiles, blog posts, and professional affiliations. Look for shared connections, mutual interests, and relevant accomplishments. This research not only helps you tailor your outreach but also demonstrates your genuine interest in their background.
Identifying Pain Points and Motivations
To capture a candidate's attention, identify their pain points and motivations. What challenges are they likely facing in their current role? What career aspirations do they hold? By addressing these aspects in your cold outreach, you showcase your understanding of their individual needs and demonstrate how your opportunity can provide a solution or avenue for growth.
In summary, understanding your target audience involves developing a well-defined candidate persona, conducting thorough research, and pinpointing their pain points and motivations. This foundation empowers you to craft cold outreach messages that not only capture attention but also resonate with candidates on a personal and meaningful level.
Elements of Effective Cold Outreach Messages
Crafting compelling cold outreach messages is an art that combines creativity, strategy, and empathy. To achieve successful candidate sourcing through cold outreach, your messages must possess several crucial elements that engage, resonate, and entice potential candidates.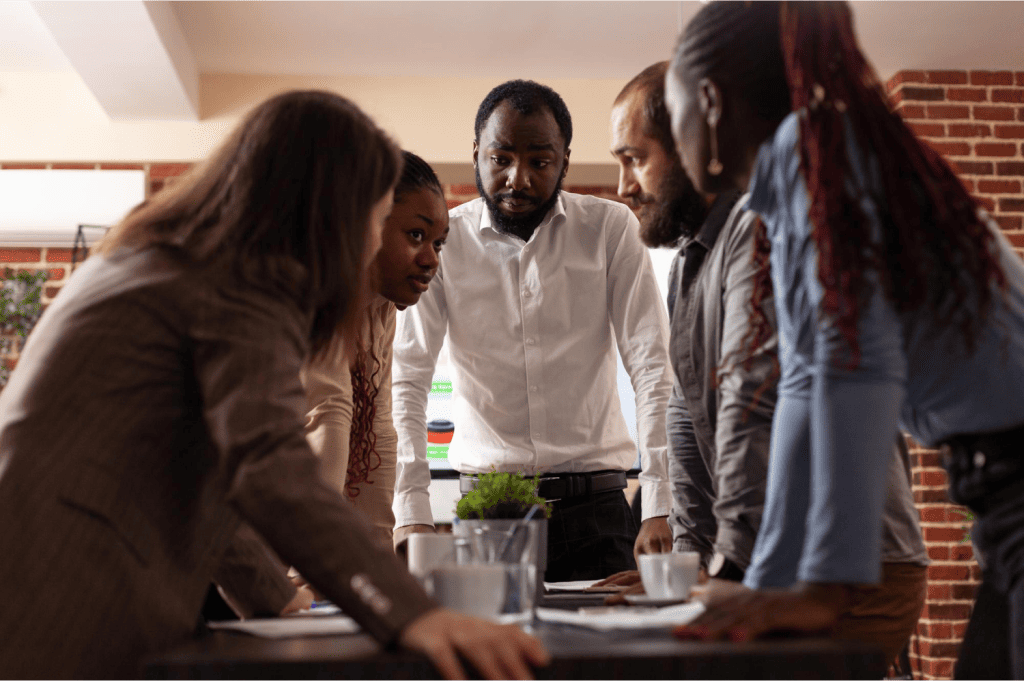 Attention-Grabbing Subject Lines: The subject line is your first impression. Tailor it to the recipient's interests or recent accomplishments to pique curiosity. Inject a hint of intrigue to compel them to open your message.
Introduction and Value Proposition: Begin with a personalized greeting, acknowledging a shared connection or interest. Immediately communicate the value of your opportunity. Address pain points your candidate might have and outline how your proposition addresses those concerns. Make it clear that this isn't just any opportunity—it's a chance for mutual growth.
Customization and Personalization: Generic messages fall flat. Reference specific achievements, projects, or experiences from the candidate's background. Connect their aspirations with the potential of your offer. This personal touch demonstrates genuine interest and increases the likelihood of a positive response.
Clear Call to Action (CTA): Your message should guide candidates on the next steps. Encourage them to respond, whether by email, LinkedIn, or another channel. Create a sense of urgency without pressure, highlighting the benefits of timely action.
Balancing these elements harmoniously is essential. Tailor your approach to resonate with different candidate segments, considering industry-specific nuances. Experiment with storytelling to emotionally connect, while always remaining respectful of cultural and regional differences.
Remember, crafting effective cold outreach messages is an ongoing process. Regularly A/B test various elements to gauge response rates and fine-tune your strategy. By understanding your audience, aligning your messaging, and providing value, your cold outreach efforts can yield fruitful results in candidate sourcing.
Crafting Engaging Cold Outreach Messages
Crafting engaging cold outreach messages is a delicate art that requires a combination of strategic thinking and genuine human connection. To effectively capture the attention and interest of potential candidates, your messages should be meticulously tailored, persuasive, and thoughtfully personalized.
Segmenting Your Outreach:
Successful cold outreach begins with a deep understanding of your target audience. Segment your outreach based on roles, industries, and preferences to create messages that resonate with each group. Tailoring your message to the specific needs and aspirations of different candidate segments not only increases the chances of a response but also demonstrates your commitment to addressing their unique challenges.
Storytelling and Emotional Appeal:
Storytelling is a powerful tool to engage candidates on a personal level. Share anecdotes that highlight the journey of successful professionals within your organization, showcasing real-life examples of growth and impact. This emotional connection can ignite a candidate's curiosity and intrigue, making them more likely to consider your opportunity.
A/B Testing and Iteration:
Effective cold outreach is an iterative process. Experiment with different elements of your messages, such as subject lines, introductions, and CTAs. Monitor response rates and analyze feedback to refine your approach continually. A/B testing allows you to identify what resonates best with your audience, leading to more compelling messages over time.
In crafting your cold outreach messages, remember that authenticity is key. Avoid sounding robotic or overly sales-oriented; instead, focus on building a genuine connection by addressing the candidate's aspirations, experiences, and potential contributions. By incorporating personalized storytelling, adapting to different segments, and embracing continuous improvement through A/B testing, you can master the art of cold outreach and forge meaningful connections with potential candidates.
Overcoming Common Cold Outreach Challenges
Cold outreach in candidate sourcing can present various challenges, but proactive strategies can help surmount these obstacles and enhance your effectiveness.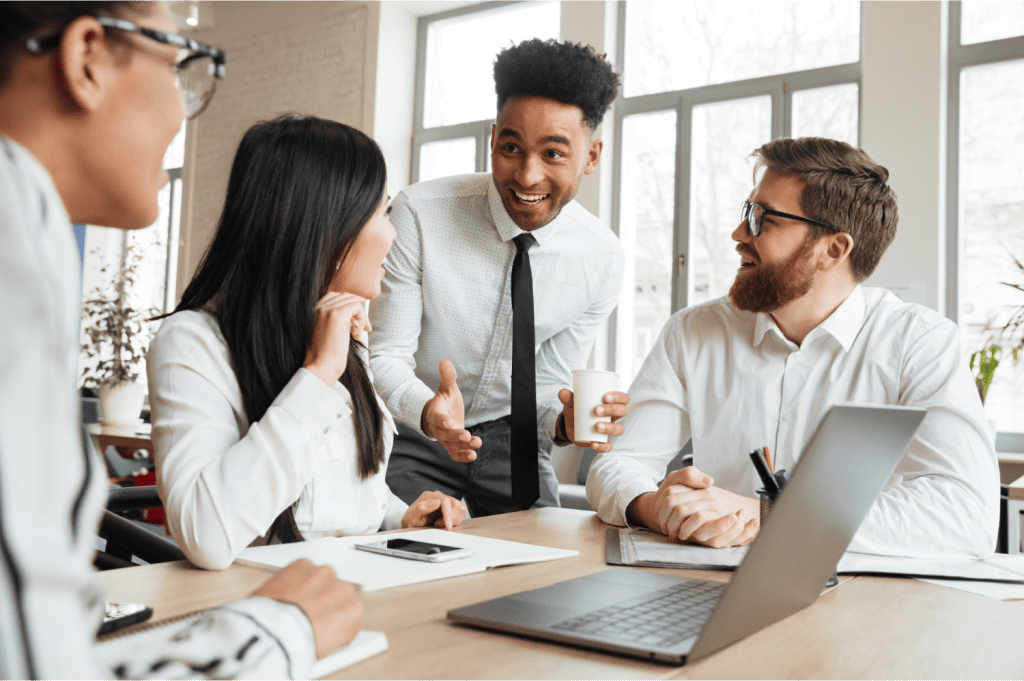 Dealing with Rejections and Non-Responses
Not all outreach attempts will yield positive responses. It's essential to adopt a resilient mindset, viewing rejections and non-responses as opportunities to refine your approach. Analyze patterns in unsuccessful interactions, adjust your messaging, and persistently iterate. Remember, persistence combined with thoughtful adaptation can lead to breakthroughs.
Avoiding Spam and Over-Personalization
Striking the right balance between personalization and spam prevention is crucial. Overloading your message with excessive personal details might come across as invasive, while generic templates can be easily dismissed. Craft messages that demonstrate genuine interest and relevance, showing you've done your homework, but maintain a professional tone to avoid sounding overly familiar.
Adapting to Cultural and Regional Differences
In a global context, cultural and regional diversity can impact how messages are received. Awareness of cultural norms and sensitivities is paramount to avoid unintentional missteps. Tailor your outreach approach to match the cultural context of your target audience, demonstrating respect and understanding.
By acknowledging these common challenges and applying strategic solutions, you can refine your cold outreach process, increase your response rates, and establish more meaningful connections with potential candidates. Adaptability, perseverance, and ethical considerations will guide you toward building lasting relationships through cold outreach, ultimately contributing to successful candidate sourcing.
Best Practices for Follow-Up
Follow-up is a crucial component of effective cold outreach, ensuring that initial connections can be nurtured into meaningful relationships. Implementing best practices in your follow-up strategy can significantly enhance your candidate sourcing efforts.
Timing and Frequency of Follow-Up Messages: Finding the right balance between persistence and patience is key. Send follow-up messages at strategic intervals, such as a week after the initial contact or when a significant event occurs in the candidate's industry. Avoid overwhelming recipients with excessive messages, respecting their time and preferences.
Adding Value in Follow-Up Communications: Each follow-up should provide additional value to the candidate. Share relevant industry insights, articles, or resources that align with their interests. Demonstrating your commitment to their professional growth and success increases the likelihood of continued engagement.
Knowing When to Stop and Respect Boundaries: While persistence is important, it's equally vital to recognize when to gracefully bow out. If a candidate consistently shows disinterest or explicitly declines your offer, respect their decision and refrain from further outreach. Maintaining a positive and respectful reputation is essential for your long-term candidate relationships.
By incorporating these best practices, you can create a follow-up strategy that fosters genuine connections, demonstrates your commitment to candidates' success, and ultimately leads to more successful candidate sourcing outcomes. Remember, effective follow-up transforms cold outreach into a warm and receptive interaction, setting the stage for lasting professional connections.
Case Studies and Examples
Explore real-world success stories and tangible message transformations in this section, shedding light on the practical application of effective cold outreach strategies.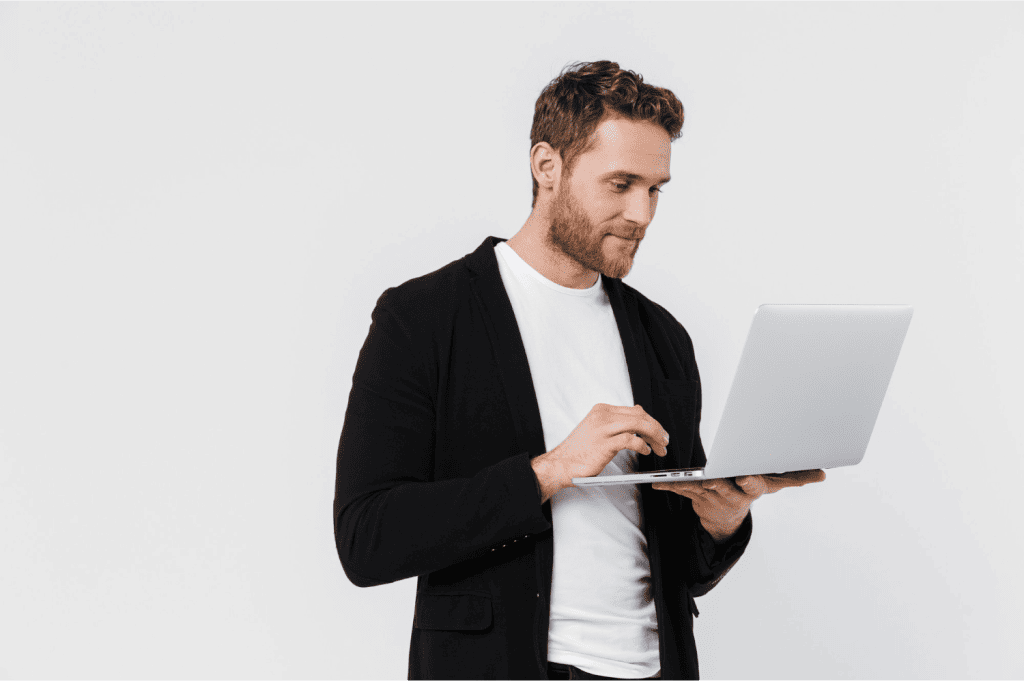 Successful Cold Outreach Campaigns
Delve into case studies that highlight instances where well-crafted outreach messages resulted in meaningful connections and desired outcomes. Discover how personalized approaches, compelling narratives, and strategic follow-ups played pivotal roles in securing candidate interest and engagement.
Before-and-after Message Transformations
Gain insights into the power of refining initial outreach attempts. Through side-by-side comparisons, witness the evolution of lackluster messages into impactful communications. Witness firsthand how adjustments in subject lines, value propositions, and calls to action can make a substantial difference in response rates and overall campaign success.
These case studies and examples provide concrete evidence of the artful application of cold outreach techniques, offering inspiration and guidance for crafting your own compelling messages. By drawing from these experiences, you can elevate your candidate sourcing efforts and establish authentic connections that resonate with potential candidates.
Conclusion
In a competitive talent landscape, mastering the art of cold outreach is an invaluable skill. Crafting engaging messages with personalized value propositions empowers recruiters to forge genuine connections with candidates. By understanding their aspirations and effectively communicating opportunities, outreach becomes a meaningful dialogue. Remember, experimentation, empathy, and ethical considerations are key. As you navigate rejections, refine techniques, and leverage technology, your outreach will evolve. Embrace the future with confidence, knowing that your adeptness at cold outreach will continue to shape the way you source and engage top-tier candidates, propelling your organization toward continued success.
Hirebee can help you find the right talent through very effective recruitment marketing as well as good analytics, allowing you to reduce hiring costs.
FAQs
What is cold outreach in the context of candidate sourcing?
Cold outreach refers to the practice of reaching out to potential job candidates who have not expressed prior interest in your organization or job opportunities. It involves crafting personalized messages to initiate a connection and engage candidates who might be a good fit for your roles.
Why is crafting engaging cold outreach messages important for candidate sourcing?
Engaging cold outreach messages capture the attention of candidates and encourage them to respond positively. These messages create a positive first impression, showcase your organization's value proposition, and increase the likelihood of successful candidate conversions.
How do I identify the right candidates for my cold outreach efforts?
Start by defining your ideal candidate persona based on the role's requirements. Research candidates' backgrounds, interests, and professional goals. Tailor your outreach to those who align closely with your criteria, ensuring a higher likelihood of interest and engagement.
What elements should I include in an effective cold outreach message?
A successful cold outreach message includes an attention-grabbing subject line, a personalized introduction, a clear value proposition, customized content, and a compelling call to action. These elements work together to create a message that resonates with the candidate.
How can I personalize cold outreach messages at scale?
Leverage technology and tools such as email templates, merge tags, and automation platforms. While scaling your efforts, ensure that each message maintains a genuine and personalized touch by incorporating specific details about the candidate's background and aspirations.