Discovering the right tech talent is just as important to a business success as anything else. In today's technology-focused world, having the best tech talent is essential in order to stay competitive. With advancements in technology come the need for ever-evolving skills to ensure businesses stay ahead of the curve.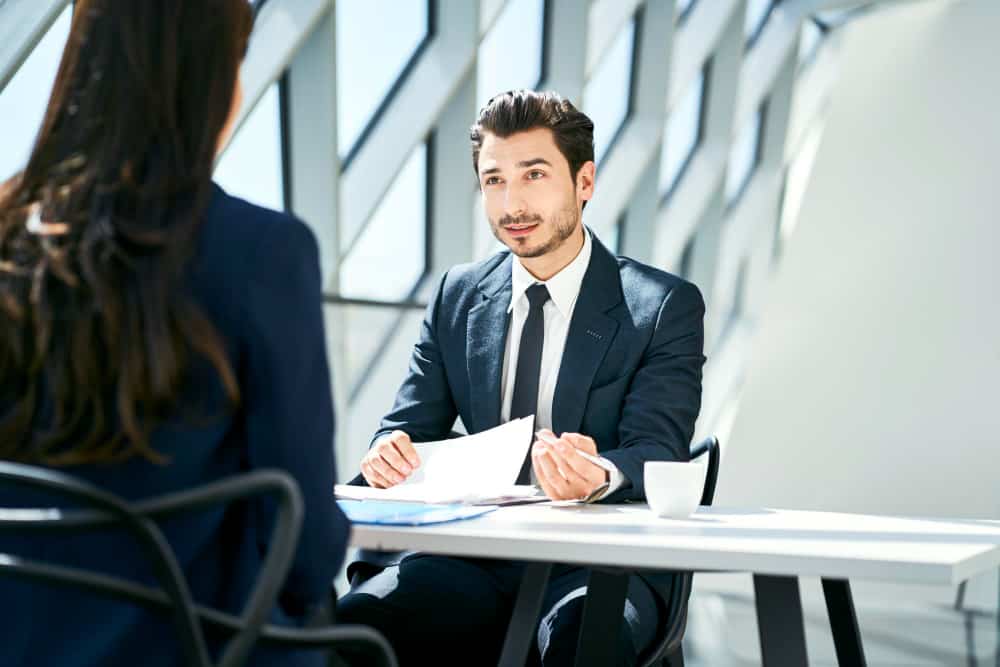 Unfortunately, finding the right candidates with the appropriate skillset and aptitude can be a challenge. When it comes to identifying top tech talent, expert tips can help guide the process. To get started on identifying the cream of the crop, businesses should focus on recruiting candidates with in-depth technical knowledge of different technologies, such as databases, programming languages, cloud-based solutions and controllers, to name a few.
Businesses should also create job postings that clearly outline what they're looking for, suggest different problem-solving approaches and share the technical challenges they face. In addition, employers can look for candidates who demonstrate an eagerness to learn new technologies, a genuine interest and passion for tech and an innovative, creative approach to solutions.
Finally, develop an assessment process that showcases the skills and aptitude of a select group of candidates. Finding the best tech talent may require a bit of extra effort but investing in the right talent can help promote overall business success.
How Top Tech Talent Can Help Your Company Grow
Tech talent can be a huge asset for growing companies. Technology professionals bring the knowledge and skills necessary for exploring new opportunities and advancing current initiatives. From creating efficient systems to evaluating data and identifying trends, experienced tech professionals can help shape a company's strategy and support their long-term goals.
The right tech talent know how to create applications that can yield powerful customer insights and client analytics. Developers can integrate existing products with new technology, enabling a company to expand their capabilities and reach new audiences. Innovative solutions can be implemented, as well as automation that streamlines tedious tasks and enhances security. When paired with the right business strategies, tech talent ultimately helps companies drive better values, outcomes, and success.
Moreover, when recruiting tech talent, employers should look for personnel that have the right industry experience and technical expertise. Assessing a tech worker's skill set and interest in innovation can help employers understand how they can add value and contribute to the team. Tech talent should have a creative mindset and strong problem-solving skills to identify and quickly react to changing business needs.
Tech talent can be a valuable asset for any company as they possess the skills to help drive growth and success. With their expertise in various technologies and business strategies, tech professionals can help support the organization's current objectives, as well as discover new opportunities that can help a company move forward and gain a competitive edge.
Hirebee makes sure that finding the right candidates is much easier with the help of automated recruitment services and effective recruitment marketing.
Expert Tips to Finding Top Tech Talent
Give the Top Tech Talent Challenges to Solve During Technical Screening
In today's highly competitive tech landscape, top tech talent is sought after by employers on a regular basis. To ensure that they're meeting the highest standards, companies should give technical screenings to top tech talent. Technical screenings can provide insight into the talent's problem-solving skills, knowledge, aptitude, and experience. It's important for a successful technical screening to present challenging problems that will test the candidate's ability to think critically and make decisions quickly.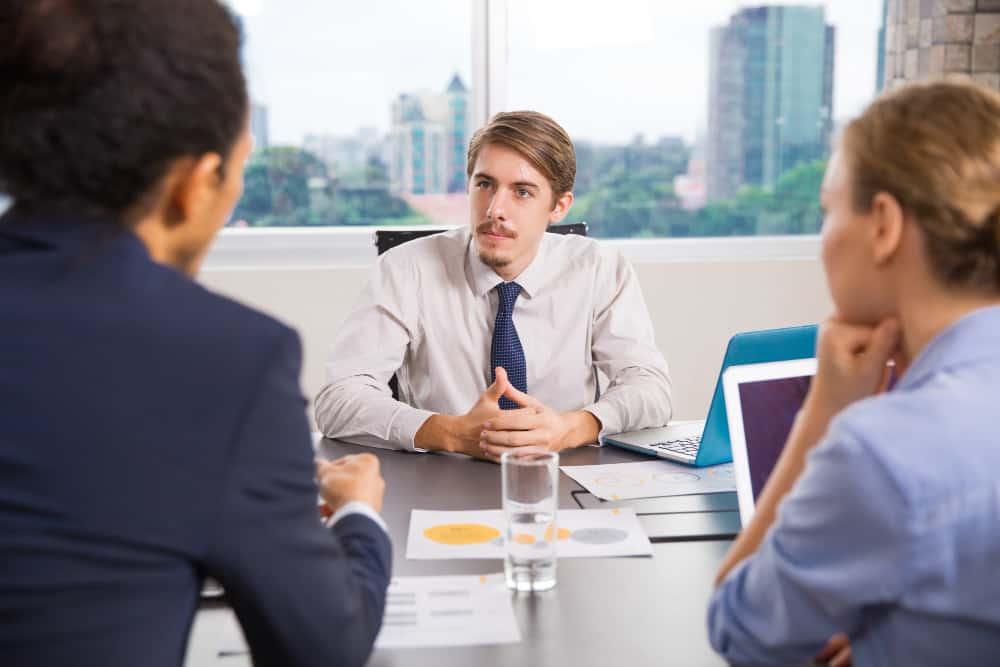 By providing challenging tech talent challenges during technical screenings, companies can be sure that they're finding the most qualified candidates. The right challenges should focus on the talent's ability to solve complex problems, both on their own and when collaborating with other teams. This helps employers gauge the candidate's skills in areas such as coding, debugging, systems communication, and software architecture.
These challenges should be realistic and offer the candidate an opportunity to demonstrate their skills and knowledge. Companies should also make sure that the challenges are tailored to the needs of the specific role the candidate is applying for. This enables them to find the perfect candidates for the job who can hit the ground running.
By presenting tech talent challenges, companies can differentiate the best from the average and ensure that only top candidates are making it through the technical screening process. This can save a business time, energy, and resources and help them secure the best tech talent within the market.
Show Them Why It Is Worth Working with Your Company during Technical Screening for Interview
Every company should show during the technical screening that working with this company is worth it. Companies should show technical talent why the job will be rewarding in terms of both salaries and career advancement. Companies should show their commitment to new and upcoming technologies. They should explain their continued efforts to offer the most innovative solutions for their customers and the contributions that tech talent can make. Companies should also discuss the varied opportunities for training and development available to those that choose to work with the company.
In addition, companies should show that they take their candidates well-being and security seriously. They should point out the safety and security measures taken to protect both the company's data and the tech talents' data. They should also discuss their efforts to provide a welcoming, inviting and inclusive workplace and the variety of initiatives designed to support diversity and inclusion.
Above all, companies should demonstrate that they understand their potential candidates. They should make sure they are tailoring the interview process to the candidate's experience and showing that they are interested in the individual talent the individual has to offer. Finally, companies should make it clear that being part of the workplace community is about more than just the day to day tasks and routine. Companies should demonstrate that by providing strong opportunities for career growth and development, as well as personal and professional development.
Offer Them Opportunities for Growth Through an Improved Applicant Tracking System
With advances in technology, companies need to be able to keep up with the developing job market and its ever-changing landscape. As such, companies need to explore different strategies and implementation methods to improve their applicant-tracking systems. Such an improved applicant-tracking system would better assess the skills and qualifications of the applicants while also providing an efficient way to provide detailed feedback to potential candidates.
Through the implementation of an improved system, organizations can benefit by attracting the right type of job applicants and increase the likelihood of hiring the right talent. Additionally, a more comprehensive system could help to identify tech-talent and potential career advancement opportunities. Applicant tracking systems that are tailored specifically to the tech-talent allow companies to narrow down their selection criteria while also providing a way to evaluate the skills and experience that each candidate brings to the table.
Companies can utilize these systems to gain access to a pool of highly skilled applicants, which can eventually help them to find the best fit for the role. In addition, an improved applicant-tracking system can aid in providing mentorship and training opportunities for those who show potential to pursue tech-talent opportunities.
Through various activities, such as career-development workshops and assessments, organizations can gain a better understanding of the applicants' abilities and provide them with the necessary resources to prepare for advanced careers in the fast-paced tech industry.
This improved system could also help foster a more cohesive team environment and provide growth opportunities that are tailored to the tech-talent's needs. By offering tech talent opportunities for growth through an improved applicant-tracking system, companies can benefit by having access to the best talents in the field, while also providing a platform for potential candidates to grow and flourish.
Focus on Campus Recruitment Efforts for Integration with Recruitment Assessment Tools
Oftentimes, companies are looking for the best possible candidates to join their team. As such, recruiting from campuses can be a great way to ensure a successful, diverse employee population. Campus recruitment efforts involve college recruiters travelling to college campuses to interview, network, and promote an employer's company and brand.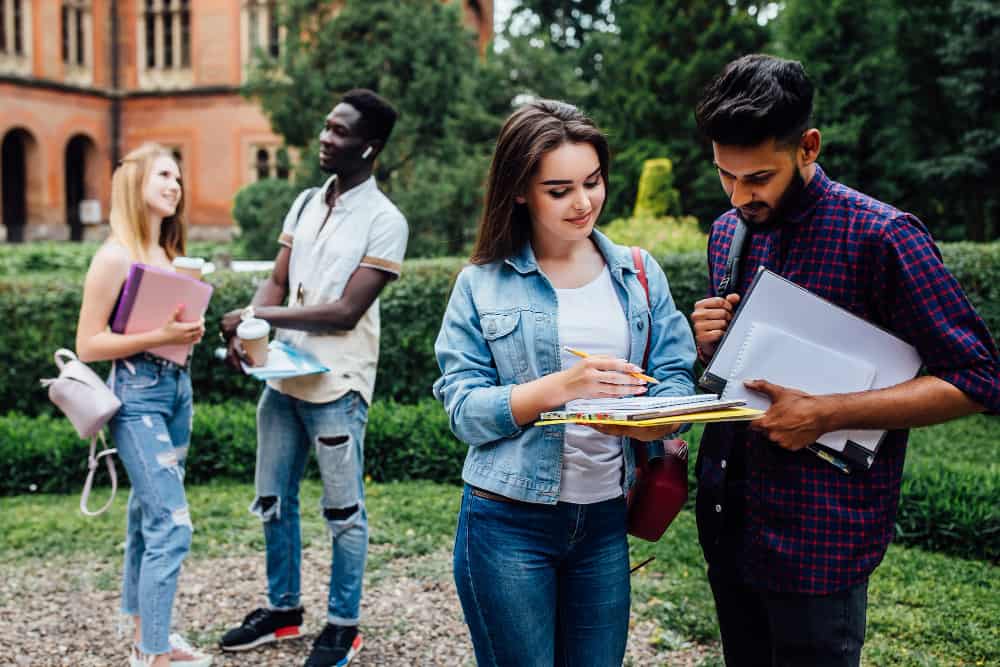 Campus recruitment efforts provide the company with access to a large selection of graduates, allowing them to find talented individuals that may have otherwise been difficult to reach. In addition, bringing recruiters to universities provides a chance to interact with potential candidates directly––face-to-face. This provides recruiters with a strong understanding of the candidate's skills, personality, and qualifications.
In addition to the benefits listed above, integrating assessment tools into your campus recruitment efforts can improve your overall recruitment process. A recruitment assessment tool assesses a candidate's suitability for the given job based on their skills, experience, and qualifications. Doing this helps to reduce the amount of time spent sifting through resumes and CVs, ensuring that the best possible candidate is being offered the job.
All in all, campus recruitment efforts integrated with recruitment assessment tools can be an effective way for companies to attract top talent, as well as improve their overall recruitment process. Through their efforts on college campuses, recruiters can better assess the capabilities of potential candidates and ultimately find the right person for the job.
Help Existing Talent Connect with New Candidates and Ask Prescreening Questions
Companies should help existing talent connect with new candidates and ask prescreening questions for a few reasons. Firstly, it helps streamline the recruitment process. By asking prescreening questions, companies are able to narrow down their candidate search and attract the most qualified applicants.
Secondly, it also helps build relationships with potential future employees. Existing talent know best what a successful employee looks like and what qualities the job requires. By helping candidates get to know the company and talent, it can give them a better understanding of what the job entails.
Lastly, it can create a sense of comfort and trust among potential employees and the company. With existing talent vetting new applicants, people will feel safe in their job search as they know it is being managed by trusted individuals and not just an automated recruitment software.
Overall, helping existing talent connect with new candidates and ask prescreening questions can be a helpful part of the recruitment process as it makes the process more efficient, builds relationships, and creates a sense of trust.
Make Sure Your Hiring Process is Short and has Integration with Recruitment Assessment Tools
Companies should strive to make their hiring process shorter and integrate recruitment assessment tools because it leads to better candidates, quicker hiring and higher quality overall. By creating a shorter hiring process, companies are able to identify and hire top-tier talent faster and more efficiently. This is beneficial for both the company and the candidate – a shorter process allows the candidate to receive an offer quickly, while the company can continue to improve their hiring process and reduce any potential risks.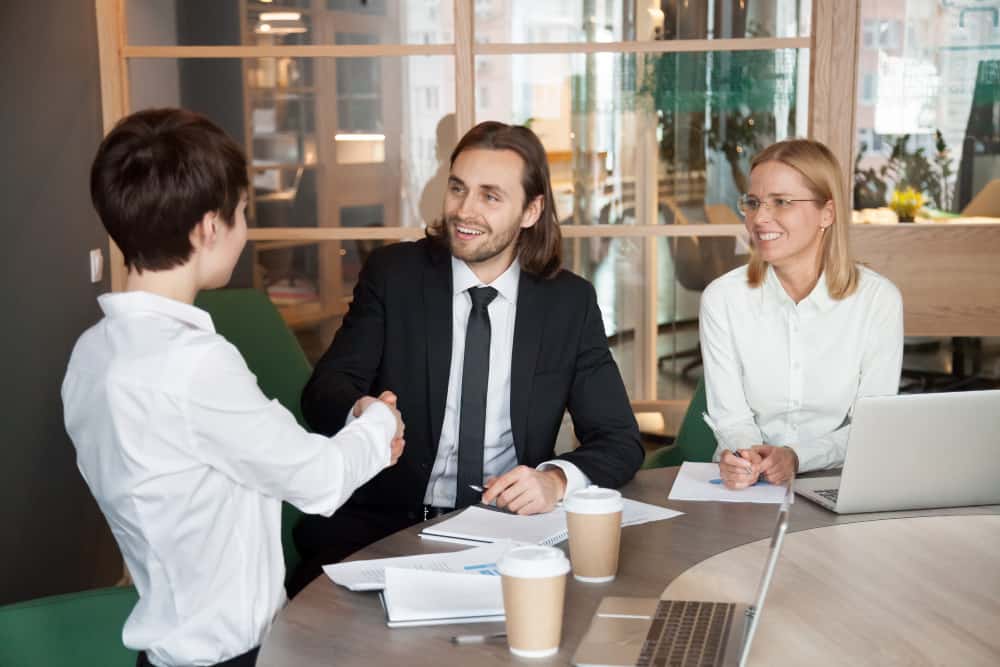 Integrating recruitment assessment tools into the hiring process is also an important part of ensuring that the right candidate is selected for a role. Such tools help employers to filter through and find suitable candidates by assessing their skills and competencies.
This unbiased approach to hiring ensures that recruiters and decision-makers have the full picture, without any bias or preconceived notions about a given candidate. Furthermore, it helps to ensure that the candidate has all the necessary qualities for the particular role, as well as being able to complement the existing team members.
Overall, shorter hiring processes with integration of recruitment assessment tools lead to less stress, fewer hiring and training costs, and an improved bottom line. Companies who use such tools can find the right candidate quicker and begin getting returns on their investment sooner. By selecting the right candidate, companies can create a better working environment, maintain a higher level of morale, and ultimately attain greater productivity.
Offer a Hybrid Working Environment to Top Tech Talent during Technical Screening
Companies should offer a hybrid working environment in order to attract top tech talent during Technical Screening. A hybrid working environment combines the best of both remote and office-based work. With an increased demand for tech professionals, companies need to provide remote work options to remain competitive in the current hiring landscape.
By offering the flexibility of a hybrid working environment, companies can draw in tech professionals who are seeking more flexible arrangements. A hybrid working environment has the potential to enable tech talent to have the flexibility to have a better work-life balance for individual schedules, as well as schedule time to attend important meetings and other engagements when necessary. Additionally, hybrid work arrangements enable employees to work from anywhere, which may be beneficial to tech professionals who are living in locations without access to desirable jobs.
By offering a hybrid work environment, companies can also expect to reduce cost; such as, providing tech professionals with a larger pool of opportunities from which to choose. Furthermore, companies can benefit from getting access to a global pool of talent and the collaboration of different skill sets and experience, which can be beneficial for innovation and idea sharing. Furthermore, it has been shown that a hybrid working environment has the potential to increase employee morale, productivity, and satisfaction.
Overall, companies should offer a hybrid working environment to top tech talent during Technical Screening, as it has the potential to improve employee morale, productivity and reduce overall costs. Furthermore, it can be beneficial for both the company, who seek to gain access to a diverse pool of talent, and tech professionals, who seek increased flexibility and convenience.
Conclusion
Identifying top tech talent is essential for companies who want to stay ahead of the competition. Following these expert tips, creating a comprehensive process and providing the right resources to make a successful hire can help to identify the best tech talent that meets the needs of your organization.
Identifying top tech talent is an essential part of your recruitment process, and it is important to take the time to screen and interview the right candidates. Doing so will help to ensure that you are getting the most qualified and innovative tech talent for your team.
Hirebee has industry-leading candidate sourcing and screening services, that can make finding your preferred candidate much easier.
FAQs
What is the Best Way to Retain Tech Talent?
Focus on creating a positive workplace culture, provide competitive pay and benefits, implement a rewards and recognition system, continuously provide challenging and interesting work, and invest in professional growth and development opportunities.
What is the Best Way to Engage with Tech Talent?
The best way to engage with tech talent is to create an open, collaborative, and equitable environment that values their ideas and help them to progress in their career. Establishing innovative collaboration methods, such as hackathons, building mentorship programs, and actively listening to their feedback can help ensure a successful and mutually beneficial partnership.
What is the Best Way to Interview Top Talent?
The best way to interview top talent is to create a structured process which allows you to assess the candidate's skills and evaluate their qualifications and fit for the role. Ensure you create an atmosphere which encourages open and honest dialogue, while utilizing specific questions which help to assess the talent.
What are the Types of Tech Talent?
Tech talent includes software developers, web designers, UX/UI designers, mobile app developers, data scientists, DevOps engineers, network administrators, system administrators, security analysts, IT support staff, and data architects.
What is the Best Way to Find Tech Talent?
The best way to find tech talent is to use online job boards and recruitment agencies, network with other professionals in the industry, and advertise open positions on social media. Ultimately, word of mouth is the most effective way to find the right people for your team.