Technical hiring is a process used to assess and select tech talent to fill a technical role in an organization. It involves identifying the skills and qualifications needed for a role, and finding the best individual to fill it, often requiring a technical recruiter. The technical hiring process begins with understanding the requirements for the role and generating an initial list of possible candidates.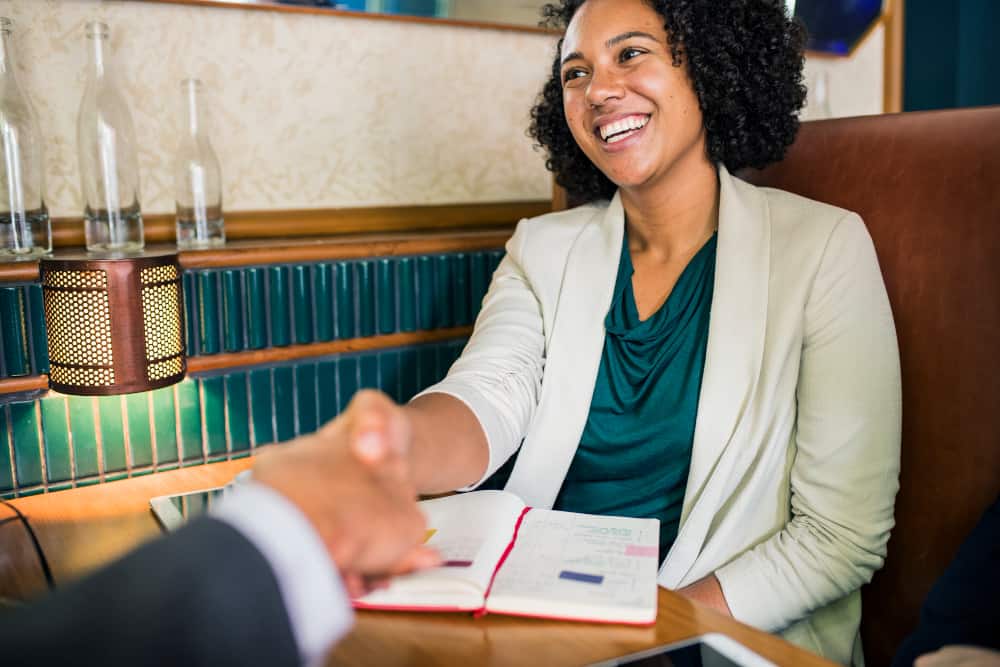 This is often followed by initial screenings such as written tests, phone and video technical interviews with the chosen candidates, and finally an in-person meeting. During the technical hiring process, the goal is to identify the best tech talent with a suitable mix of experience and technical know-how.
Finally, it is important to ensure that the successful candidate is given suitable onboarding and training to ensure that they are successful in their technical role. By taking a thorough approach to the technical hiring process, organizations can ensure that they find the right candidate and remain competitive in the technical talent market.
Popular Strategies for Technical Hiring
Referrals
Referrals are a great way to drive a successful hiring initiative as they fast-track the process of locating candidates and attract higher quality professionals. Technical roles in particular require specific skillsets and competencies, which is why they often require a tech recruiter.
Referrals accelerate the recruitment process as recommendations come from reliable sources (including former colleagues, mentors, or students) who have already been vetted and verified to have the qualities and qualifications the tech recruiter is looking for. It also increases the reach of the applicant tracking system as referrals will often come from individuals who have a deep network of contacts in the industry.
Furthermore, referrals are a trust-based process – colleagues and peers are almost always happy to provide a reliable candidate if they know the person is an asset to the organization. Therefore, candidates recommended through referrals come with a sense of familiarity and trust and would often be more suitable for the role than those recruited through cold applications.
For this reason, referrals are a great way for companies to quickly fill their technical roles with the best possible talent and help build a diverse and successful technical team.
Hirebee makes sure that you can get the best candidates for your specific hiring needs, with the help of improved candidate sourcing and candidate screening features.
Professional Networking
Professional networking is a great strategy for technical hiring as it is an effective way to gather qualified and competent professionals in the industry. It helps widen the search by making the recruitment process more efficient and less time consuming.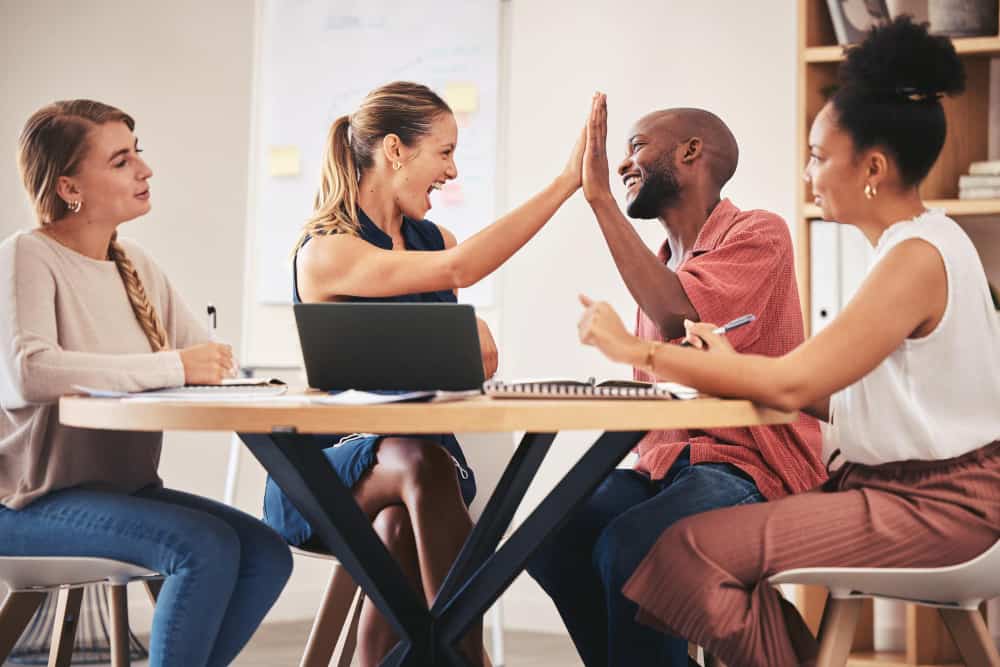 This can be done through personal networking with acquaintances and referrals, as well as through professional social media platforms, such as LinkedIn, which can connect employers to professionals in the desired field and in various geographical locations. Professional networking is beneficial because employers can access a larger pool of potential candidates and better assess their experience, skills, and qualifications.
Professional networks can also help employers look at a bigger picture and evaluate how candidates interact, network, cooperate, and collaborate in the industry. This information can help employers make better hiring decisions and increase the chances of finding the right candidate. Additionally, professional networking allows employers to build and maintain relationships with potential candidates, while also gaining better insight into the preferences and values of the industry.
Campus Partnerships
One popular strategy for technical hiring is campus partnerships. This includes engaging with college and university campuses, often through internships, job, and recruitment fairs, to identify and recruit top technical talent. This strategy has several advantages as it can help companies build relationships and connections with college talent, recruit qualified candidates early in their careers before they have had the opportunity to enter the job market, and gain access to a large pool of potential applicants.
On the other hand, working with college campuses requires an understanding of campus resources, the industry landscape, and their hiring practices and regulations. Companies must also make sure to adequately prepare for these campus visits and related events to be as successful as possible.
In addition, companies must invest in relationships with career services departments of universities. Companies should coordinate visits to campuses to establish relationships, give presentations and workshops to educate students on their industry and company, and work with students to determine their goals and objectives while they are still in school.
To ensure that internships are beneficial to both students and the company, organizations should mimic the recruitment process they would use to hire a full-time employee. They should also provide real-world opportunities to interns, acting as mentors rather than supervisors, and giving them meaningful projects or tasks that offer a true learning experience.
Overall, campus partnerships can be a valuable tool for recruiting technical talent, but only if organizations make sure to properly utilize the available resources and establish a support system for students. With the right preparation and investment in campus relationships, technical hiring through campuses can offer a unique and beneficial approach to recruiting.
Employer Branding
Employer branding is a great strategy for technical hiring. It is designed to increase awareness of the company's reputation amongst potential technical candidates, making them feel more likely to work with the organization. Employer branding can help to increase a company's value to technical hires through things such as ads, promotion and testimonials.
This serves to emphasize the values and workplace culture that distinguish the company from its competitors. Additionally, employers can showcase their investment in training, benefits and other aspects that can ultimately lead to increased job satisfaction amongst their technical staff.
By highlighting these points to potential hires, companies can help attract top talent who are looking for those things. In conclusion, employer branding is an effective strategy for technical hiring as it helps to emphasize the company's unique workplace benefits and its value to potential employees.
Top Trends for Technical Hiring
Building A Robust DEI Framework
Organizations looking to stay ahead of the curve with technical hiring should prioritize building a robust diversity, equity and inclusion (DEI) framework. This involves recognizing and actively addressing the systematic deficiencies preventing underrepresented communities from both accessing and succeeding in the tech industry.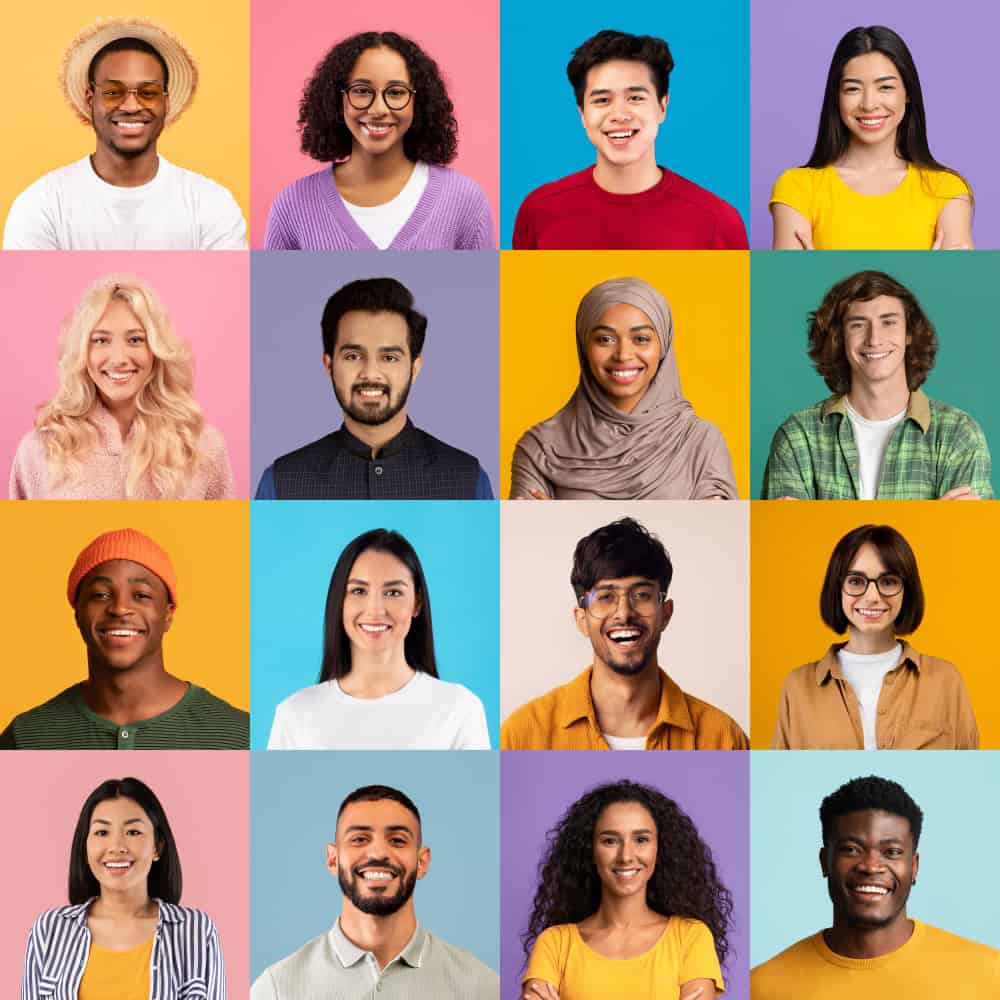 It begins by seeking out diverse candidates from all backgrounds and experience levels, engaging in transparent recruiting and hiring, and investing in the development of a safe and equitable work environment, with intentional growth opportunities. Organizations should also assess their current technical hiring practices and address discrepancies that are leading to suboptimal results. They should also review their internal culture for blind spots, actively encouraging and embracing different perspectives, and championing cultural awareness initiatives that celebrate the unique backgrounds and experiences of all employees. Taking these steps will not only help organizations source and retain diverse talent, but also send a positive message to the wider industry.
Using Data Analytics For Recruitment Decisions
Using data analytics to make recruitment decisions is one of the biggest trends in technical eHiring. Data analytics help organizations gather and process large amounts of data related to job candidates, such as skills, behavior, interests, and values. This data enables organizations to accurately assess potential hires and select hires who have the best skills and qualities that match the position's requirements. Additionally, data analytics provide insight into prospective employees' performance when employed at the organization and help reduce costs related to turnover and recruitment. As a result, technical hiring can become more efficient and productive, with fewer recruitment costs and improved hires that contribute to organizational growth.
Using More Automated Recruiting Solutions
In today's fast-paced tech world, automated recruiting solutions have become one of the top trends for technical hiring. Automated recruiting solutions use technology to streamline the recruitment process, allowing companies to filter out irrelevant applications and focus on the best potential candidates.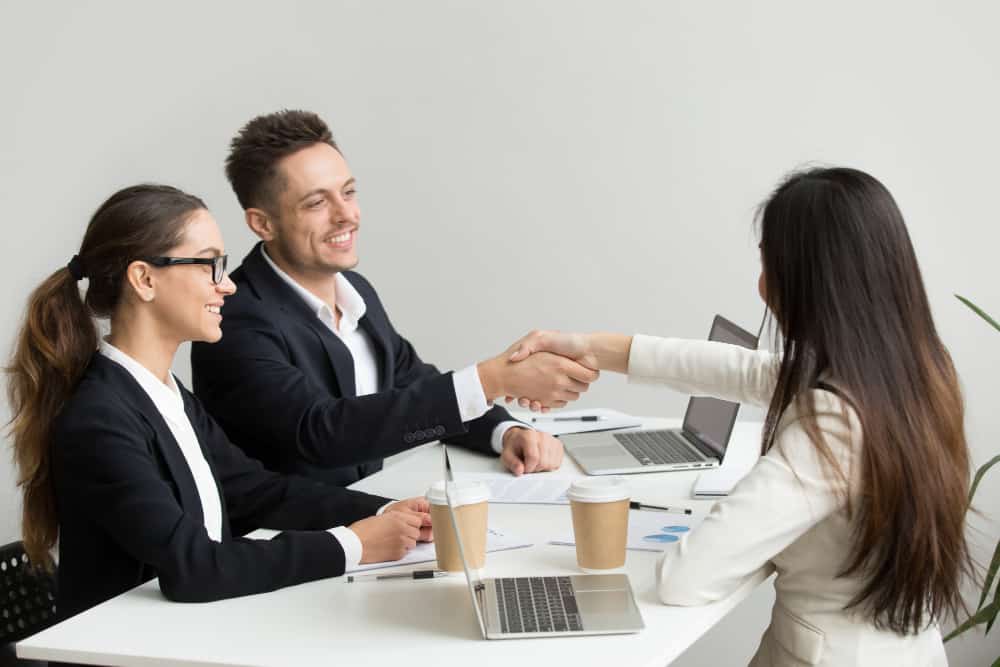 This can significantly reduce the time spent in the hiring process and make the job hunt easier. Automated solutions can also use accurate screening methods to test and assess applicant capability, which helps companies make smarter hiring decisions. In addition, automated solutions provide access to specialized skills and qualifications, and can be used to target specific roles for positions. By using automated recruiting solutions, companies can efficiently connect with quality talent, ultimately leading to better outcomes for their organization.
Offering A Hybrid Or Remote Working Environment
Hybrid or remote working environments are one of the top trends for technical hiring. With the ongoing pandemic, more and more companies are looking for skilled professionals who can work remotely or using a hybrid setup – mostly from their homes. Remote working eliminates travel time and increases productivity when staff can focus purely on tasks. Employees can also save on transportation costs and maintain a better work-life balance. A hybrid setup works well for those who need to collaborate with colleagues yet maintain flexibility due to personal constraints.
Moreover, remote or hybrid work also increases employee engagement, leads to better job satisfaction, and alleviates employers' IT overheads.
Hybrid working also allows companies to evaluate their employees more effectively by setting up regular video calls, automatic performance reports, and attending team meetings.
With remote or hybrid working, employers can easily access skilled professionals from around the world and hire the best talent. Moreover, it provides easy access to application support, technology training, and customer enablement. This helps businesses enhance customer satisfaction and can be a great way to deliver better customer experiences.
Overall, remote or hybrid working environments are a great way for technical employees to work with the flexibility and comfort of a home office, and for companies to find the right talent at an affordable rate.
Conclusion
Technical hiring is one of the most important parts of any company's recruitment process. It is essential to understand the skills and experience needed for the role, to implementation the correct assessment tools, present clear feedback and to select the right candidate. Doing this well will significantly improve the quality of the team and help move the company forward. With the right strategy, hiring competent technical staff can be relatively trouble-free and effective.
Hirebee ensures that you will get the right tech talent for your specific job, thanks to excellent job distribution, and recruitment marketing features.
FAQs
What Is The Best Way To Hire Technical Talent?
The best way to hire technical talent is to utilize a combination of job postings and referrals, as well as vetting candidates through a rigorous technical interview and assessment to ensure you find the best fit for the job, especially after asking the right interview questions.
What Are The Popular Platforms For Technical Hiring?
Popular platforms for technical hiring include AngelList, Stack Overflow, Dice, Glassdoor, Indeed, Hired, LinkedIn, Upwork, Toptal, and Guru. These platforms enable job seekers to find the best companies, submit their resumes and applications, and arrange interviews with potential employers.
Can Automation Help Find Technical Talent?
Yes, automation can help find technical talent. Automation can streamline the recruiting process, enabling businesses to sort large numbers of job candidates quickly, allowing them to focus on the most relevant and qualified candidates. Additionally, job bots can analyze large volumes of data to find the best people for technical jobs.
How Has Technical Hiring Changed Over The Years?
Technical hiring has changed significantly over the years as employers now focus on a broader range of skills, such as problem solving, communication, and overall aptitude, in addition to technical proficiency. Companies are also putting more emphasis on finding candidates with diverse backgrounds and perspectives. Additionally, employers are increasingly utilizing digital screening tools and automation to find the most suitable candidates more quickly.