Reporting and Analytics in Recruitment
Recruitment reporting and analytics has become much easier through the introduction of cutting-edge technology into the hiring process. The variety of information which can be collected through a centralized database, and the automation of the process, provide recruiting teams with easy access to real-time and time-specific information about their hiring process.
For some, the need to report and analyze the recruitment processes is indispensable. Recruiting teams will want to gain insights on the effectiveness of the hiring processes in place, to continually review and optimize. You could say recruitment analytics is what ties the entire process together and makes it cyclical. Key recruitment metrics and other reports are what indicate the effectiveness of your process. Let's take look at what you can do with Hirebee's reporting and analytics feature.
Identify your best candidate sources
With great power comes great responsibility, and as with Hirebee you acquire great power to seamlessly integrate with hundreds of job boards to post your jobs to, you need to be responsible in determining which job boards are best suited for each of your jobs.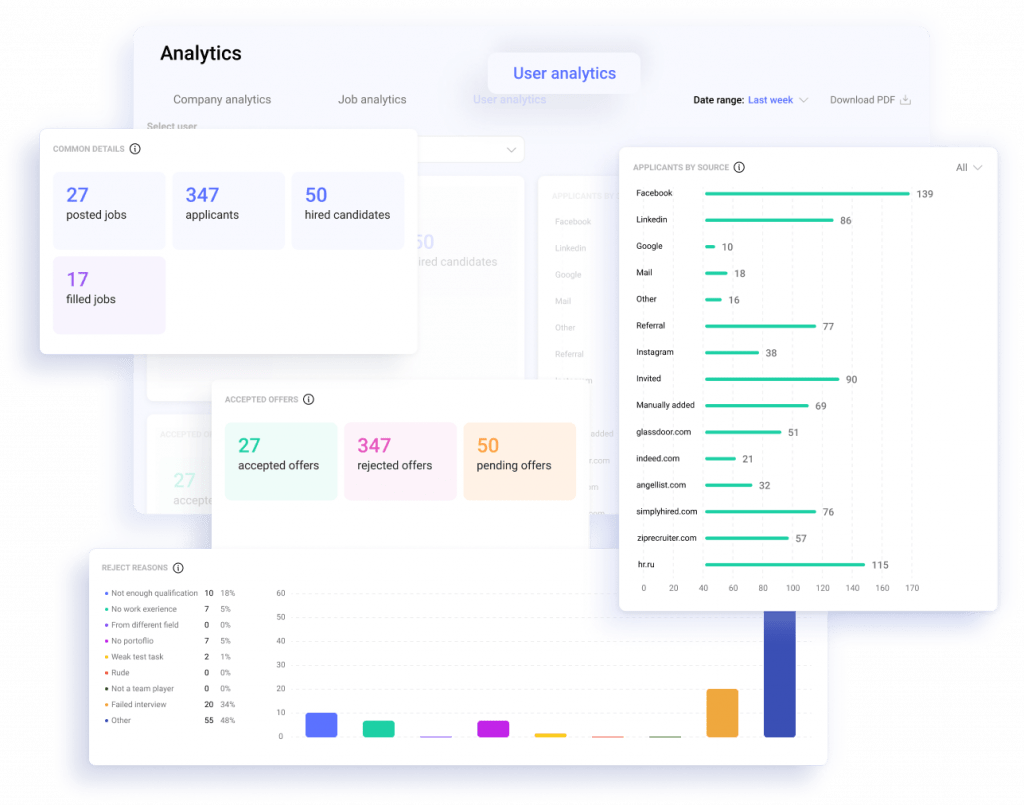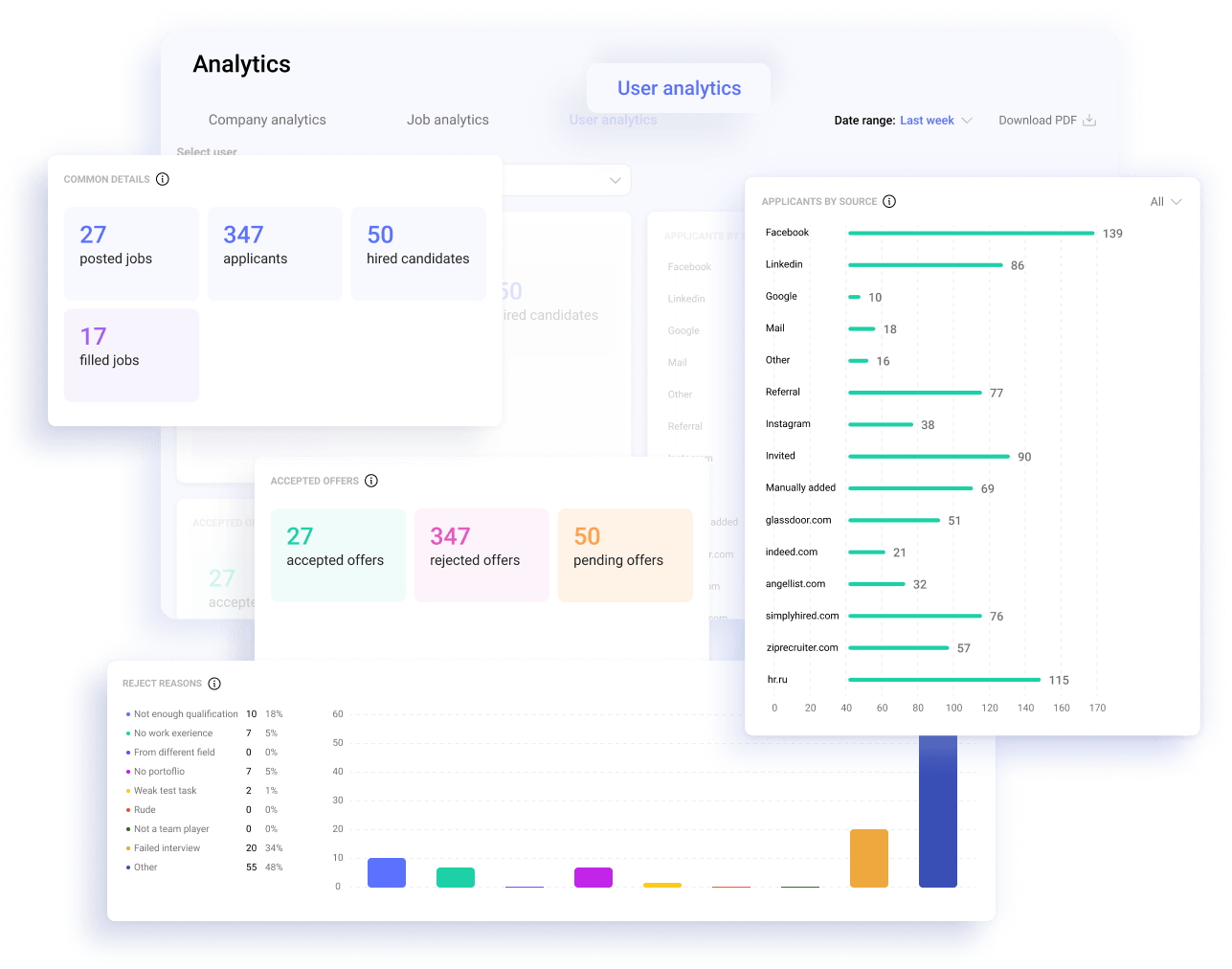 With Hirebee, you can optimize your recruitment marketing by analyzing your sources. Find out the number of applications and views per source to understand which sources are performing or underperforming. This can be viewed for each job. Save costs on your hires by cutting the underperforming sources and allocate more of your budget on the job boards bringing in the most candidates. Understand your sources with Hirebee.
Tracking time-to-hire with Hirebee
Time-to-hire is a well-known metric that is used as an indicator to measure the effectiveness of the recruitment strategy. Hire too fast and you may be making ill-informed hiring decisions which result in suboptimal hires, hire too slow and you may be hurting your business and halting potential for growth. But, this metric isn't enough. It doesn't give recruiting teams indicators of where the process is going wrong, which is not good enough for identifying bottlenecks.
With Hirebee, not only do you measure the time-to-hire, but also the average time for each status change. Simply put, the average time which candidates have spent in each hiring stage. This makes the picture clearer, and improves visibility of the recruitment process, as recruiting teams can then identify which stage of recruitment they can improve.
Measure Recruitment Effectiveness with a Bird's-Eye View of Your Pipeline
You may find yourself struggling to maintain a good workflow which maintains visibility of the pipeline. Unnecessary time may be spent on workload which could easily be automated, and even then, some candidates and resumes may fall through the cracks. Having candidates fall through the cracks can translate to a lower quality-of-hire overt time, and can undermine your efforts.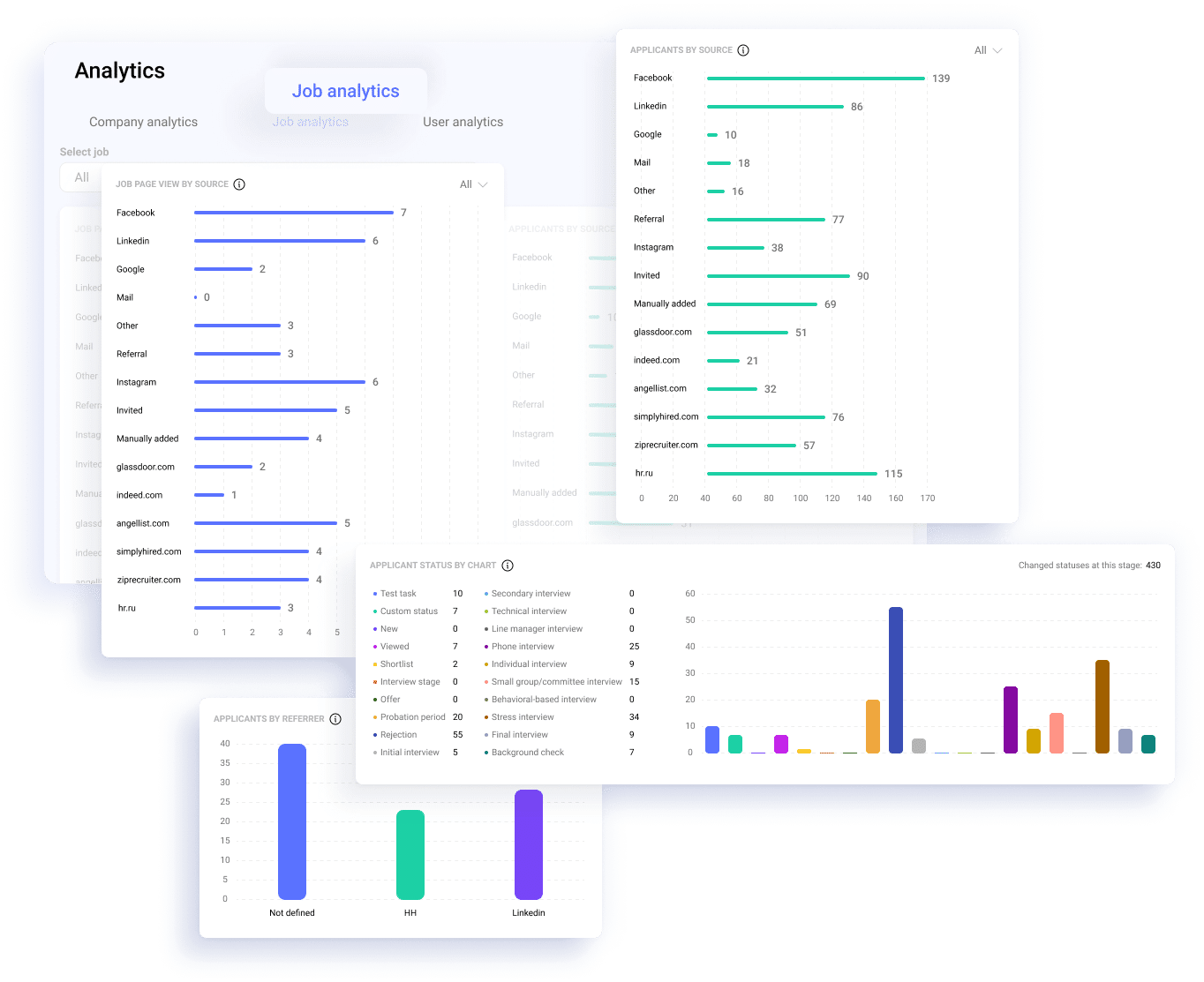 Well, at Hirebee, we believe that it doesn't have to be this way. Centralize your recruitment with Hirebee to always have a bird's-eye-view of your pipeline to know how many candidates are in each stage of the hiring process, and for how long. Make sure no candidate is falling through the cracks.
Understand the demographics of your candidates
Without reports and analytics, you only have crude generalizations of your candidates. And without automated reports and analytics, you have a complicated recruitment process which wastes a lot of time, which could otherwise be spent on executing the core functions of recruitment.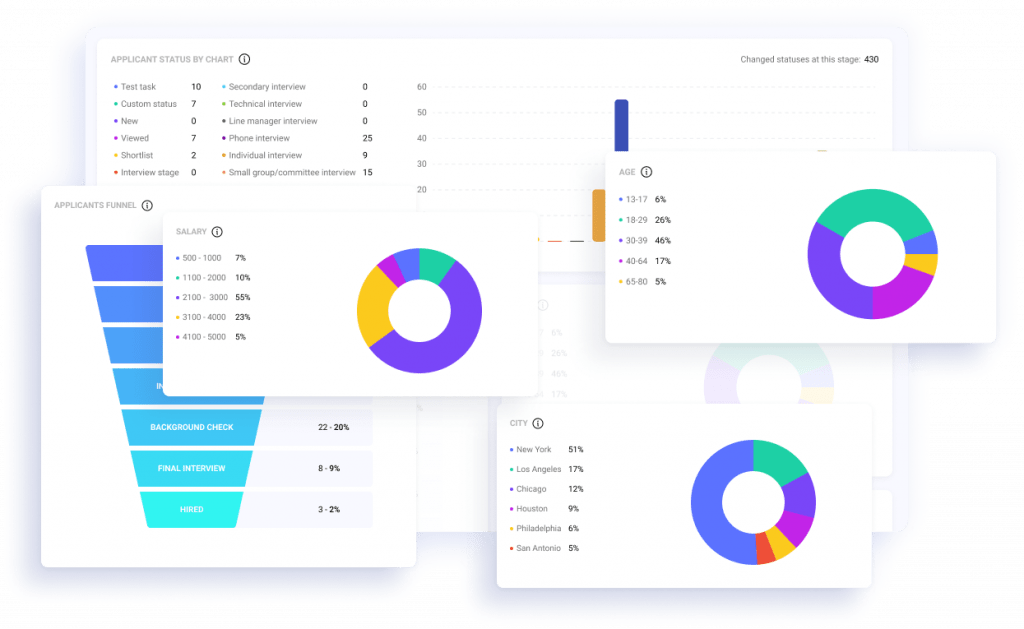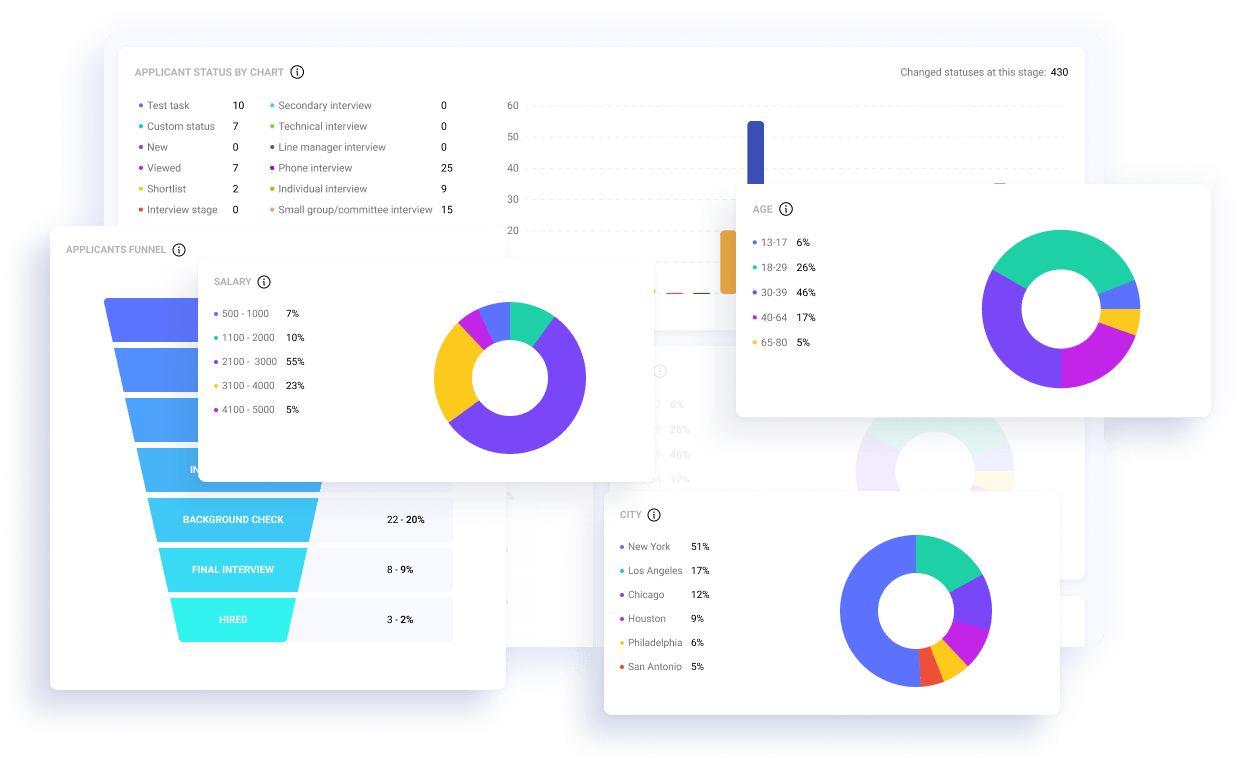 You can automate your reporting and analytics with Hirebee, where your demographics are broken down by relevant factors of differentiation including age, city, gender, top skills and salary. Profile your target demographic with Hirebee's analytics and boost your recruitment marketing efforts.
All in all, Hirebee will enable you to gain insights on all of the key recruitment metrics, automate your reporting and provide you with all the key information necessary to review and track your recruitment. Register for a demo with us to test out all of the mentioned reports and analytics, and to also take a look at all of the other reports and data available with Hirebee.