Recruiting the right talent is the backbone of any successful organization, and screening tests play a crucial role in identifying the best-fit candidates. As the job market becomes increasingly competitive, recruiters must rely on effective and efficient methods to assess applicants' skills, abilities, and cultural fit. This practical guide aims to provide recruiters with a comprehensive framework for designing and implementing screening tests in their hiring processes.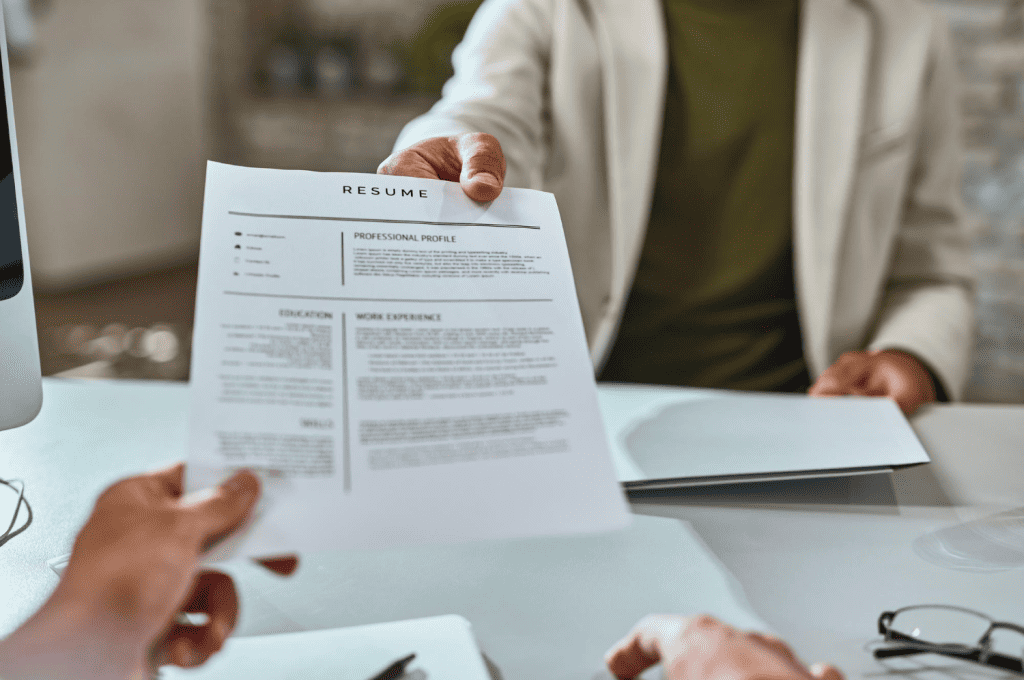 The guide will delve into the different types of screening tests, such as cognitive ability assessments, personality evaluations, technical skills tests, and situational judgment scenarios. It will explore the critical aspects of test preparation, including defining job requirements, selecting appropriate tools, and ensuring legal compliance and ethical considerations. Additionally, the guide will address the importance of maintaining fairness, diversity, and candidate experience throughout the screening process.
Hirebee is an automated recruitment service that is dedicated to ensuring you can effectively find the right candidates for your team with the help of automated candidate sourcing features.
By following this guide, recruiters can enhance their ability to identify top talent efficiently, resulting in more successful and long-lasting hires for their organizations.
Preparing for the Screening Tests
Define Job Requirements and Essential Skills:
Before designing any screening test, it's crucial to have a clear understanding of the job role and the specific skills and attributes required for success in that role. Work closely with the hiring managers and team members to identify the essential qualifications, competencies, and experience needed. This will serve as a foundation for tailoring the screening tests to the job's unique demands.
Determine the Types of Screening Tests Needed:
Different job positions call for different types of screening tests. Consider the following categories:
Cognitive Ability Tests:
Assess a candidate's problem-solving, critical thinking, and decision-making skills. These tests can include numerical, verbal, and logical reasoning assessments.
Personality Assessments:
Evaluate a candidate's behavioral traits, work style, and compatibility with the company culture. Personality assessments can provide insights into how an individual might perform in a team environment.
Technical Skills Assessments:
Focus on evaluating specific technical skills required for the job. These assessments can include coding challenges, software proficiency tests, or industry-specific exams.
Situational Judgment Tests:
Measure a candidate's ability to handle real-life work situations and make appropriate decisions. These tests assess a candidate's problem-solving abilities within a job context.
Select Appropriate Screening Test Tools or Platforms:
Once the types of screening tests are determined, research and choose reliable and reputable testing tools or platforms. Look for assessments with proven validity and reliability, and ensure they adhere to industry standards and best practices.
Obtain Legal and Ethical Considerations for Test Usage:
It is essential to understand the legal and ethical guidelines surrounding the use of screening tests during the hiring process. Familiarize yourself with the employment laws and regulations in your region that pertain to testing job applicants. Ensure that the tests do not discriminate against any protected groups and are administered in a fair and consistent manner.
By carefully preparing for the screening tests, recruiters can lay the groundwork for a robust and effective hiring process. Defining job requirements helps recruiters target the right skills, and selecting appropriate test types and tools ensures a well-rounded evaluation of candidates. Remaining mindful of legal and ethical considerations promotes fairness and diversity, leading to better hiring decisions and a more inclusive workforce.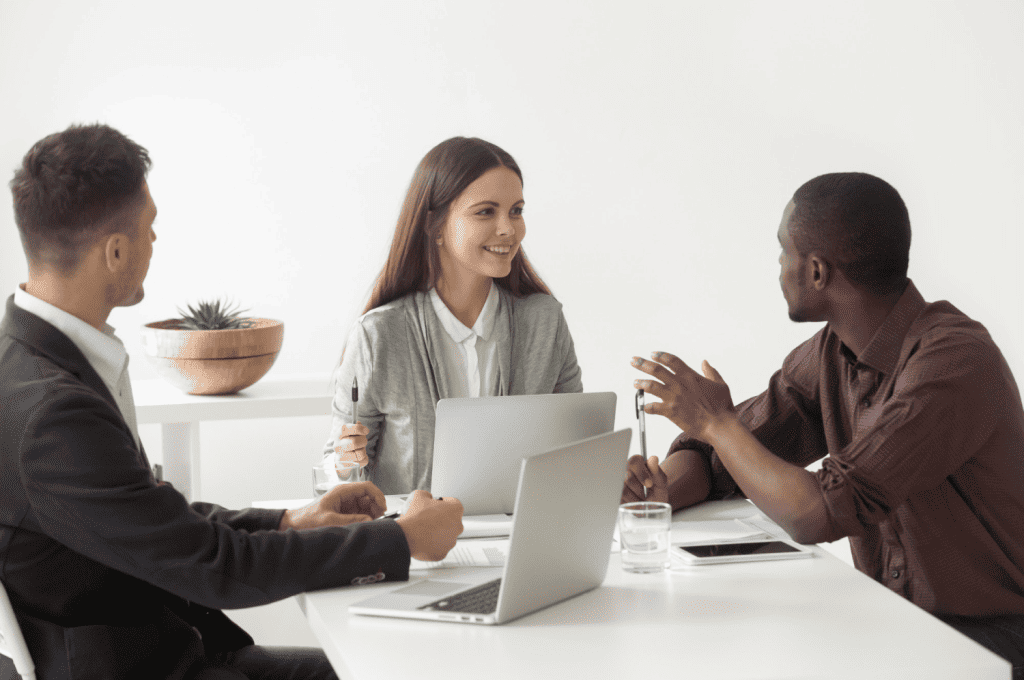 Designing Effective Screening Tests
A critical aspect of the recruitment process is designing effective screening tests that accurately assess job applicants' qualifications and suitability for the position. Well-designed screening tests help recruiters make informed decisions about potential candidates, leading to better hires and reduced turnover. Here are some key considerations for designing screening tests:
Ensuring Test Reliability and Validity:
Reliability: The consistency and stability of test results should be high. Ensure that the test produces consistent outcomes when administered to the same candidate multiple times or when different raters evaluate the same responses.
Validity: The test should measure what it intends to assess. Ensure that the screening test aligns with the specific job requirements and predicts job performance accurately.
Writing Clear and Unbiased Questions or Scenarios:
Use language that is clear, concise, and easily understandable by all applicants. Avoid jargon or overly technical terms that may confuse candidates.
Ensure that the questions or scenarios presented in the test are free from bias. Bias can lead to unfair advantages or disadvantages for certain groups of candidates and can result in less accurate assessments.
Implementing Time Limits and Test Conditions:
Set appropriate time limits for each section of the screening test. Time constraints can help measure candidates' ability to handle tasks efficiently, simulating real-world work scenarios.
Consider the testing environment. Ensure that the test is administered in a distraction-free and standardized setting to maintain consistency in the assessment process.
Pilot Testing the Screening Tests:
Before administering the screening tests to all candidates, conduct pilot testing with a small group of individuals who represent the candidate pool. Pilot testing helps identify potential issues with the test design, wording, or scoring rubric.
Gather feedback from the pilot group and use it to refine the screening test, ensuring its effectiveness and fairness.
Addressing Different Types of Screening Tests:
Cognitive Ability Tests: Create questions that assess candidates' problem-solving, critical thinking, and decision-making skills. Consider using numerical reasoning, verbal reasoning, and abstract reasoning questions.
Personality Assessments: Choose reliable personality assessment tools that measure relevant personality traits for the job. Focus on traits that align with the company's culture and the specific requirements of the position.
Technical Skills Assessments: For technical roles, design assessments that evaluate candidates' proficiency in specific skills relevant to the job, such as coding tests, design challenges, or practical simulations.
Situational Judgment Tests: Develop scenarios that simulate real-life situations candidates may encounter in the job. Evaluate how candidates would handle these situations to assess their problem-solving abilities.
By taking these considerations into account, recruiters can design screening tests that are reliable, valid, fair, and effective in identifying the most qualified candidates for the job. Remember to continuously review and refine the screening tests based on feedback and performance data to optimize the recruitment process continually.
Administering Screening Tests
A crucial aspect of the recruitment process is the proper administration of screening tests to ensure accurate assessment of job applicants' qualifications and fit for the role. Administering screening tests requires careful planning, clear communication with candidates, and creating a secure testing environment to maintain the integrity of the assessment process. This section will cover essential considerations for effectively administering screening tests.
Informing Applicants about the Screening Process:
Transparent Communication: From the outset of the recruitment process, provide applicants with clear and detailed information about the screening tests they will undergo. Explain the purpose of each test, the specific skills or attributes being assessed, and how the results will be used in the hiring decision.
Timelines: Communicate the screening test schedule to candidates, including any deadlines they must adhere to. This helps applicants plan their preparation and participation accordingly.
Setting up a Secure and Accessible Testing Environment:
Data Security and Privacy: Ensure that the screening test platform or tools used adhere to industry-standard data security and privacy protocols. Protect applicants' personal information and ensure that the results are only accessible to authorized personnel.
Accessibility: Accommodate applicants with disabilities or specific needs, such as providing alternative formats for candidates who require them. Make sure the testing platform is accessible to all applicants to maintain a fair and inclusive process.
Accommodating Candidates with Disabilities or Special Needs:
Requesting Accommodation: Encourage applicants to inform the recruitment team about any disabilities or special needs that may require accommodation during the screening tests. Respect the candidate's privacy and only share this information with those involved in the accommodation process.
Reasonable Accommodations: Provide reasonable accommodations that do not compromise the integrity or purpose of the screening tests. Collaborate with the candidate to identify suitable solutions.
Dealing with Potential Cheating or Dishonesty:
Test Integrity Measures: Implement measures to prevent cheating, such as randomizing test questions, disabling copy-paste functions, or using remote proctoring solutions.
Communicate Test Policies: Clearly state the expectations for honesty and integrity in the screening process. Inform candidates about the consequences of dishonest behavior, which may include disqualification from the recruitment process.
Flagging and Reviewing Suspicious Behavior: Monitor test sessions for any suspicious behavior and flag instances of potential cheating. Review flagged cases carefully and, if necessary, follow up with the candidate for clarification.
Administering screening tests efficiently and professionally not only helps identify the best-suited candidates but also reflects positively on the company's reputation and candidate experience. Treating candidates with respect and fairness throughout the screening process will foster a positive impression of the organization, regardless of the final hiring decision. It is essential to maintain clear communication channels and uphold the ethical principles of fairness and integrity at all stages of the screening process.
Evaluating and Scoring Screening Tests
The evaluation and scoring of screening tests are critical steps in the recruitment process, as they help in identifying the most suitable candidates for the job. By setting clear grading criteria and benchmarking data, recruiters can objectively assess applicants' performance and make informed decisions. Here are some essential considerations for effectively evaluating and scoring screening tests:
Defining the Scoring Rubric and Grading Criteria:
Establish Clear Metrics: Define specific performance metrics for each screening test. For cognitive ability tests, it might include accuracy, speed, and overall score. For personality assessments, look for traits relevant to the job and establish rating scales accordingly.
Weightage: Determine the importance of each screening test in the overall evaluation process. Some tests may carry more weight than others, depending on their relevance to the job role.
Standardizing the Scoring Process:
Consistency: Ensure consistent evaluation by providing clear instructions to test administrators or scorers. Establish guidelines for assessing subjective tests like situational judgment tests to maintain uniformity.
Multiple Scorers: If more than one person is involved in scoring, conduct regular calibration sessions to minimize scoring discrepancies and biases.
Identifying Cutoff Scores for Each Test:
Set Thresholds: Determine minimum acceptable scores for each screening test. Cutoff scores should align with the job requirements and provide a clear differentiator between candidates who move forward in the process and those who do not.
Flexibility: Consider the possibility of adjusting cutoff scores based on the job market's competitiveness and the organization's hiring needs.
Using Benchmarking Data for Comparison:
External Data: Utilize industry-specific or job-role-specific benchmarking data to compare candidates' performance against industry standards.
Internal Data: Establish a baseline by analyzing the performance of current high-performing employees who have previously taken the screening tests.
By effectively evaluating and scoring screening tests, recruiters can identify the candidates who possess the necessary skills and attributes to excel in the role. However, it's essential to remember that screening tests are just one part of the recruitment process. Integrating the results with other evaluation methods like interviews and reference checks provides a comprehensive view of each candidate's suitability for the job.
Recruiters should keep refining the evaluation and scoring process based on candidate feedback, continuous improvement efforts, and the organization's changing needs. It's crucial to maintain transparency with applicants, providing constructive feedback and maintaining a positive candidate experience throughout the process, regardless of the screening test's outcomes.
Conclusion
In conclusion, implementing effective screening tests in the recruitment process is crucial for identifying the most qualified candidates. A well-designed and fair screening process can save valuable time, minimize biases, and lead to better hiring decisions. Recruiters must define job requirements, choose appropriate test types, and administer them ethically. Transparent communication with applicants and a positive candidate experience are equally important. Continuous feedback and improvement ensure the screening process remains up-to-date and effective. By following this practical guide, recruiters can enhance their ability to identify top talent, fostering a more productive and diverse workforce for the organization's success.
Hirebee makes it a lot easier for you source good candidates for your team using improved candidate recruitment marketing and better job distribution.
FAQs
Why are screening tests essential in the recruitment process?
Screening tests help recruiters assess candidates' skills, abilities, and suitability for the job role. They provide objective data to identify the most qualified applicants efficiently and reduce the time and resources spent on unqualified candidates.
What types of screening tests should we use in our recruitment process?
The types of screening tests depend on the job requirements. Common types include cognitive ability tests, personality assessments, technical skills assessments, and situational judgment tests. Select the tests that align with the specific skills and attributes needed for the job.
How can we ensure the fairness and reliability of screening tests?
To ensure fairness and reliability, design tests with clear instructions and unbiased questions. Regularly pilot test the screening tests to identify and address any issues. Maintain standardized scoring procedures and evaluate potential adverse impact on certain groups.
Can screening tests replace traditional interviews and resume evaluations?
No, screening tests should complement other recruitment methods like interviews and resume evaluations. Combining multiple assessment techniques provides a holistic view of the candidates and increases the likelihood of making informed hiring decisions.
How do we address diversity and inclusion in the screening process?
Pay close attention to the potential adverse impact of screening tests on certain demographic groups. Consider adjusting cutoff scores or incorporating additional evaluation methods to ensure fair representation and inclusion of diverse candidates.