In the dynamic realm of talent acquisition, understanding and optimizing the candidate journey has become paramount. As organizations vie for top-tier talent, the intricacies of attracting, engaging, and retaining candidates necessitate a comprehensive approach.
This is where the concept of candidate journey mapping comes into play, illuminating the path candidates tread from initial awareness to eventual onboarding. The journey mapping process enables companies to identify pain points, seize opportunities, and fortify their employer branding. However, to truly unlock its potential, the infusion of analytics is essential.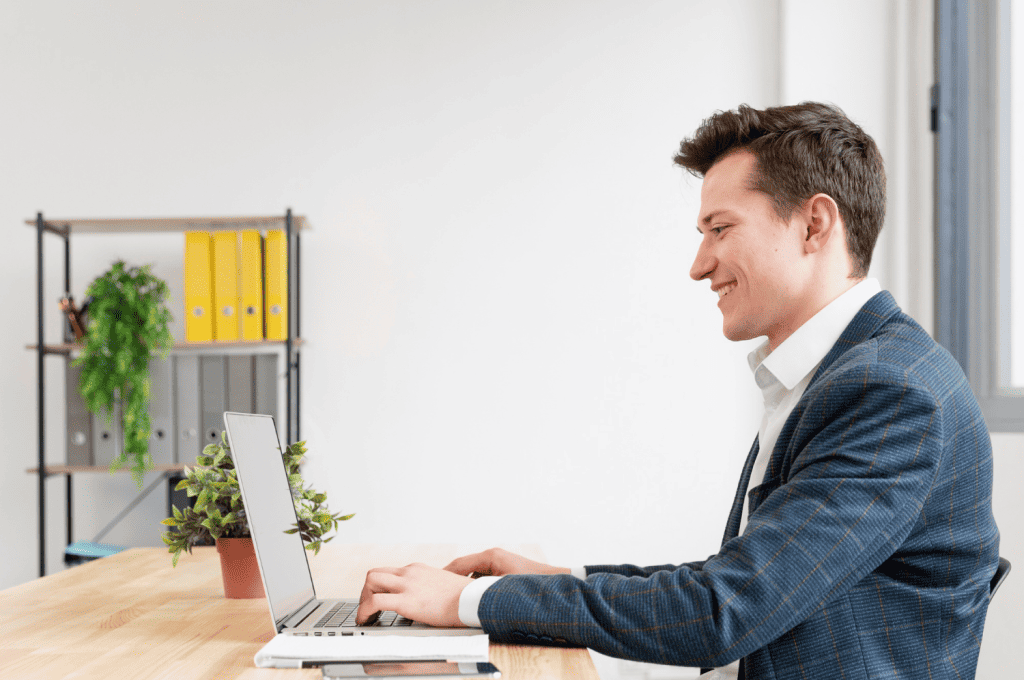 Hirebee allows you to find the best candidates for your specific needs through recruitment marketing and job distribution features.
Analytics not only provide a panoramic view of candidate behaviors and preferences but also empower data-driven decision-making. This exploration delves into the symbiotic relationship between candidate journey mapping and analytics, elucidating how harnessing data-driven insights can augment the candidate experience, foster strategic refinement, and ultimately sculpt a talent acquisition strategy that resonates in the modern landscape.
The Candidate Journey Mapping Process
The candidate journey is a multi-faceted process that encompasses various stages, each playing a crucial role in shaping the overall candidate experience. By comprehensively understanding and mapping this journey, organizations can gain valuable insights into candidate behaviors, preferences, and pain points. This section delves into the stages of the candidate journey and highlights the benefits that stem from a well-executed journey mapping process.
Stages of the Candidate Journey
The candidate journey can be divided into distinct stages, each representing a pivotal phase in the candidate's interaction with the organization. These stages include:
Awareness: The candidate becomes aware of the organization's existence through various channels, such as social media, job boards, or networking events.
Consideration: Candidates start exploring the organization further, researching its values, culture, and available job opportunities.
Application: Candidates decide to apply for a specific role, filling out application forms and submitting their resumes.
Interview and Assessment: Candidates who pass the initial screening are invited for interviews or assessments, where their skills and qualifications are evaluated.
Selection and Offer: The organization selects the most suitable candidate and extends a job offer, marking a critical turning point in the journey.
Onboarding: The candidate transitions into an employee, going through the onboarding process and becoming integrated into the organization.
Benefits of Comprehensive Journey Mapping
A well-defined candidate journey mapping process offers a range of benefits that extend beyond mere understanding. It paves the way for a more efficient and personalized candidate experience, informs strategic decision-making, and enhances the organization's employer branding.
Improved Candidate Experience: By tracing the candidate's path from awareness to onboarding, organizations can identify pain points and friction areas. This insight enables them to streamline processes, remove obstacles, and create a smoother, more engaging candidate experience.
Informed Decision-Making: A comprehensive journey map provides data-driven insights into candidate behaviors and preferences at each stage. This information empowers organizations to make informed adjustments to their recruitment strategies, ensuring alignment with candidate expectations.
Enhanced Employer Branding: A positive candidate experience, fostered through journey mapping, contributes to an organization's reputation as an attractive employer. Candidates who feel valued and respected are more likely to share positive feedback, amplifying the organization's employer branding efforts.
In essence, a thorough understanding of the candidate journey and its intricate stages, coupled with the benefits derived from effective journey mapping, underscores the significance of this process in modern talent acquisition. By recognizing the value of each phase and leveraging analytics to enrich the journey, organizations can elevate their recruitment practices and cultivate meaningful connections with potential candidates.
The Role of Analytics in Journey Mapping
In today's dynamic and competitive talent acquisition landscape, understanding and optimizing the candidate journey has become a strategic imperative for organizations seeking to attract and retain top talent. This is where analytics emerges as a powerful ally, offering insights and data-driven intelligence that elevate the effectiveness of candidate journey mapping.
Data Collection and Integration:
To construct a comprehensive view of the candidate journey, organizations must gather and synthesize data from diverse sources. Analytics facilitates this process by seamlessly integrating data from applicant tracking systems, recruitment platforms, website interactions, and feedback surveys. By amalgamating these disparate data points, organizations can gain a holistic understanding of candidate behavior, preferences, and pain points.
Data Analysis Techniques:
Analytics equips HR professionals and talent acquisition teams with an arsenal of data analysis techniques. Quantitative analysis tracks key metrics such as conversion rates, drop-offs at various stages, and time-to-hire, enabling organizations to identify bottlenecks and areas for improvement.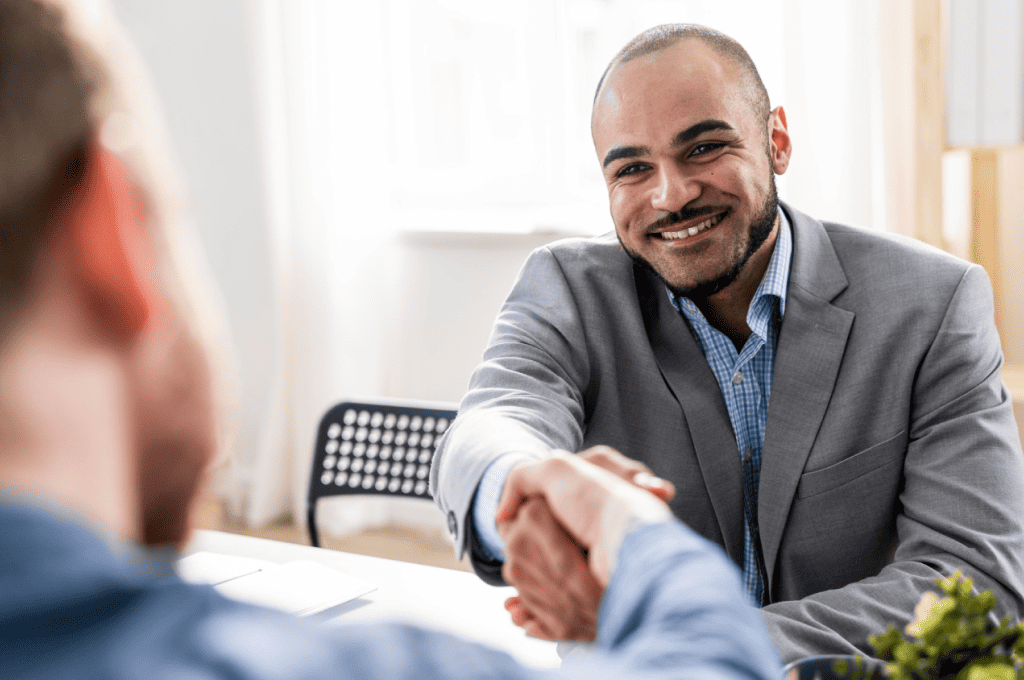 Qualitative analysis, on the other hand, delves into sentiment analysis and candidate feedback, shedding light on the emotional aspects of the candidate journey. Furthermore, predictive analytics enables organizations to forecast candidate behavior, facilitating proactive decision-making and personalized engagement strategies.
Visualization Tools and Techniques:
Transforming raw data into meaningful insights requires effective visualization. Analytics empowers organizations with visualization tools and techniques that simplify complex data into easy-to-understand visuals. Interactive dashboards and reports provide real-time insights, enabling stakeholders to quickly grasp the candidate journey's intricacies. These visual representations serve as a compass, guiding decision-makers toward strategic adjustments and improvements.
In essence, analytics is the compass that guides organizations through the intricate terrain of the candidate journey. By harnessing data collection, analysis, and visualization, analytics enhances the precision and depth of journey mapping. This analytical approach enables organizations to adapt their strategies, personalize experiences, and optimize touchpoints along the candidate journey. However, the effective use of analytics in journey mapping also raises ethical considerations, such as data privacy, transparency, and fairness, which organizations must conscientiously address. As the talent acquisition landscape continues to evolve, analytics will play an increasingly pivotal role in shaping the trajectory of candidate interactions, ultimately driving the success of organizations in acquiring and retaining top-tier talent.
Enhancing Candidate Journey Mapping with Analytics
Enhancing the candidate journey mapping process through analytics revolutionizes the way organizations attract and engage top talent. By harnessing the power of data-driven insights, employers can strategically navigate the complex landscape of candidate interactions, resulting in a more seamless, personalized, and efficient recruitment experience.
Personalization and Customization:
Analytics play a pivotal role in tailoring candidate experiences to individual preferences. By analyzing candidate data, organizations gain a comprehensive understanding of each candidate's journey. This enables the creation of personalized touchpoints, from targeted communications that align with candidates' interests and skills to customized content that resonates with their career aspirations. Through analytics, recruiters can effectively anticipate candidate needs, optimizing engagement and fostering a sense of connection throughout the journey.
Identifying Pain Points and Opportunities:
The application of analytics unveils critical insights into the candidate journey, revealing potential pain points and areas for improvement. By tracking metrics such as application completion rates, drop-offs, and time spent at each stage, organizations can pinpoint bottlenecks that hinder progress. Analytics-driven identification of these obstacles empowers recruiters to streamline processes, refine communication strategies, and optimize the candidate experience. Moreover, uncovering opportunities for enhancement ensures that candidates are more likely to progress smoothly through the recruitment funnel.
Real-time Tracking and Adjustments:
In a dynamic and rapidly evolving recruitment landscape, real-time insights are invaluable. Analytics enable organizations to monitor candidate interactions in real time, granting recruiters the ability to respond promptly and adapt strategies accordingly. By leveraging real-time data, recruiters can identify candidate behavior patterns, allowing for agile adjustments that ensure consistent engagement and an improved journey. This dynamic approach enhances candidate satisfaction by addressing their needs as they arise, creating a positive and lasting impression.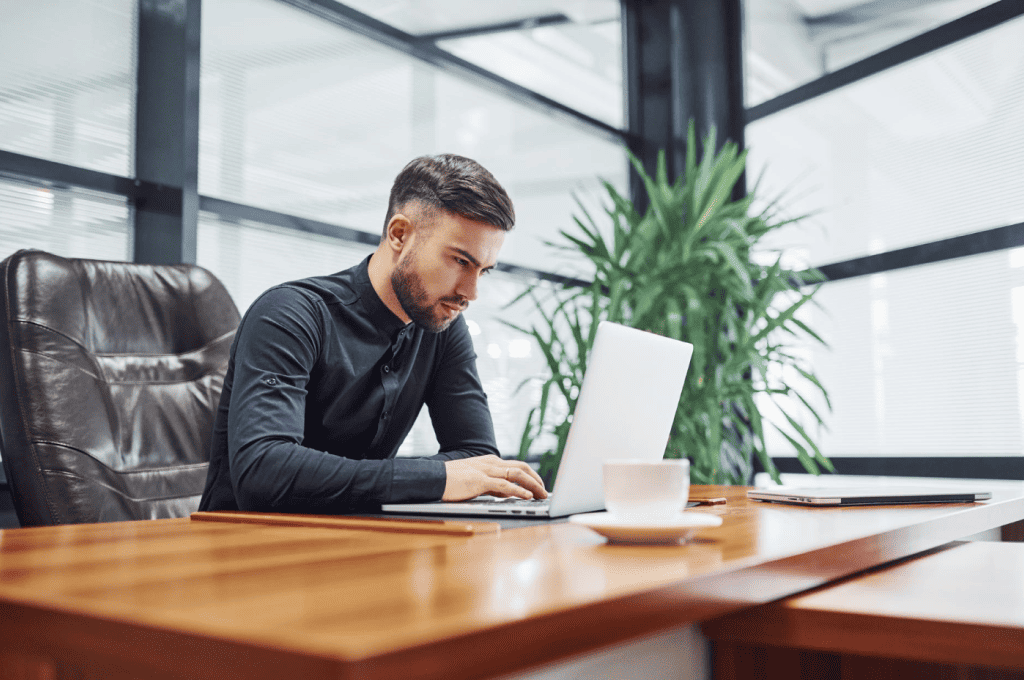 In conclusion, enhancing candidate journey mapping with analytics empowers organizations to transform their recruitment strategies. Personalization and customization drive engagement, identifying pain points and opportunities ensures continuous improvement, and real-time tracking facilitates agile adjustments. By leveraging the wealth of data at their disposal, organizations can navigate the candidate landscape with precision, delivering an exceptional experience that not only attracts top talent but also fosters lasting relationships. As technology advances and candidate expectations evolve, analytics-driven journey mapping remains a cornerstone of successful talent acquisition, enabling organizations to stay ahead in the competitive race for exceptional candidates.
Case Studies and Examples
In this section, we delve into real-world case studies and examples that illustrate the practical application of analytics in enhancing candidate journey mapping. These instances underscore how organizations have effectively utilized data-driven insights to optimize their recruitment processes and elevate the overall candidate experience.
Company A: Using Analytics to Reduce Application Abandonment
Company A, a forward-thinking tech firm, faced a challenge with high application form abandonment rates. By leveraging analytics, they conducted an in-depth analysis of the application process. Metrics such as completion time, drop-off points, and user interactions were meticulously examined. The insights revealed that a lengthy and complex application form discouraged potential candidates.
Armed with this knowledge, Company A made data-driven adjustments. They streamlined the application form, reducing unnecessary fields and optimizing the user interface. Through A/B testing, they assessed the impact of these changes, with analytics providing clear comparisons of conversion rates before and after modifications. Consequently, application abandonment rates notably decreased, resulting in a larger and more engaged pool of applicants.
Company B: Leveraging Predictive Analytics for Proactive Engagement
Company B, a leading multinational corporation, sought to enhance its candidate engagement strategy. They turned to predictive analytics to identify high-potential candidates and tailor their communication approach. By analyzing historical data on successful hires, candidate interactions, and engagement patterns, Company B developed a predictive model.
This model enabled Company B to pinpoint candidates who exhibited characteristics similar to their top-performing employees. Leveraging this insight, they personalized their outreach efforts and communication channels. This data-driven approach not only increased the likelihood of capturing the attention of potential candidates but also facilitated more meaningful interactions. As a result, Company B witnessed an uptick in application quality and a reduction in time-to-hire.
These case studies underscore the transformative power of analytics in shaping the candidate journey. By harnessing data-driven insights, organizations can address pain points, optimize processes, and deliver a more personalized and engaging experience to candidates. The success of Company A's application form refinement and Company B's predictive engagement strategy underscores the tangible benefits of integrating analytics into candidate journey mapping. As we move forward, it's clear that such innovative approaches will continue to redefine how organizations attract and engage top talent in an increasingly competitive job market.
Conclusion
In conclusion, the integration of analytics into candidate journey mapping is a pivotal strategy for optimizing the recruitment process. By harnessing data-driven insights, organizations can fine-tune every stage of the candidate experience, from initial awareness to successful onboarding.
This synergy empowers personalized interactions, uncovers pain points, and drives informed decisions. As the landscape of talent acquisition evolves, the ability to navigate it with analytics becomes an indispensable asset, enhancing both employer branding and candidate satisfaction. Embracing this approach not only ensures competitive advantage but also underscores a commitment to delivering exceptional candidate journeys in a dynamic and evolving job market.
Hirebee offers multiple recruiting solutions to businesses with job distribution features and very effective recruitment automation, which can make hiring much easier.
FAQs
What is candidate journey mapping, and why is it important?
Candidate journey mapping is a strategic process that involves visualizing and understanding the various stages a candidate goes through during their interaction with an organization, from initial awareness to onboarding. It helps organizations gain insights into the candidate experience, identify pain points, and enhance their recruitment processes for better outcomes.
How do analytics enhance candidate journey mapping?
Analytics play a pivotal role in candidate journey mapping by providing data-driven insights into candidate behavior, preferences, and interactions at each stage of the journey. By analyzing metrics, trends, and patterns, organizations can make informed decisions, personalize candidate experiences, and optimize their recruitment strategies for improved results.
What types of data are typically used in candidate journey analytics?
Candidate journey analytics involve collecting and analyzing various types of data, including website interactions, application metrics, social media engagement, survey responses, and communication history. This diverse dataset helps create a comprehensive understanding of candidate behaviors and motivations.
How can analytics help improve the candidate experience?
Analytics allow organizations to identify pain points and bottlenecks in the candidate journey, enabling them to make targeted improvements. By understanding candidate preferences and behaviors, organizations can tailor their communication, streamline application processes, and create a more seamless and engaging experience for candidates.
Can analytics help predict candidate behavior?
Yes, analytics can utilize predictive modeling techniques to forecast candidate behavior. By analyzing historical data and patterns, organizations can make educated predictions about candidate actions, such as identifying high-potential candidates or anticipating the likelihood of application abandonment.