The rise of remote work has revolutionized the modern workforce, reshaping the way businesses operate and interact with their employees. Amid this transformative shift, the influx of Millennials, often referred to as Gen Y, has emerged as a driving force in shaping the dynamics of remote work environments. Their distinct characteristics and preferences bring both challenges and opportunities for organizations seeking to attract and retain top Gen Y talent.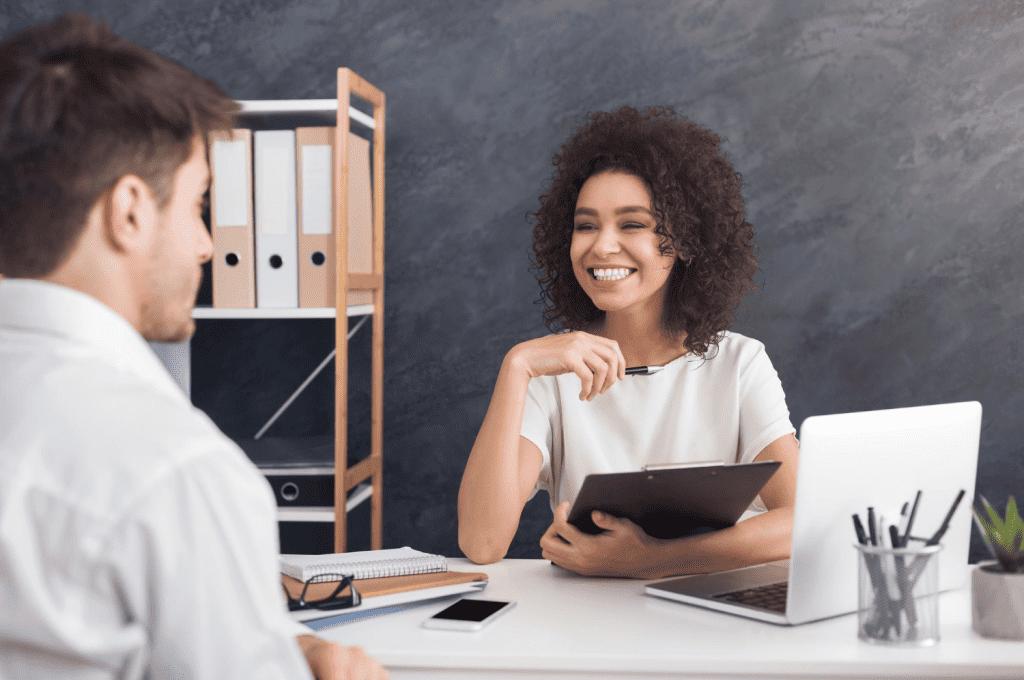 This paper delves into the strategies necessary to effectively source and entice Millennials in the remote workforce. By understanding their tech-savvy nature, thirst for meaningful work, and penchant for flexible arrangements, employers can create compelling initiatives that resonate with this demographic. As remote work continues to define the future of work, mastering the art of engaging Gen Y professionals is not just advantageous – it's a crucial endeavor for any organization aiming to thrive in the ever-evolving world of remote employment.
Hirebee makes sure that you are able to easily find the right talent for your specific team with recruitment automation services like candidate screening and job distribution
Understanding the Millennial Workforce
The Millennial generation, often referred to as Gen Y, encompasses individuals born roughly between the early 1980s and the late 1990s. This cohort has emerged as a transformative force in the modern workforce, characterized by unique attitudes, values, and behaviors that have reshaped the dynamics of work environments.
Millennials possess distinct traits that differentiate them from previous generations. A defining characteristic is their innate familiarity with technology, having grown up during the rapid rise of the digital age. This tech-savviness is integral to their work approach, facilitating seamless adaptation to remote work tools and virtual collaboration platforms.
Work-life balance is a cornerstone of the Millennial mindset. Unlike their predecessors, Millennials prioritize holistic well-being and seek jobs that align with their personal lives. This emphasis on balance translates into their affinity for remote work, as it provides them with the flexibility to manage work commitments alongside personal responsibilities.
Additionally, Millennials place a premium on meaningful work. They are drawn to positions that offer a sense of purpose and social impact. This aspiration for fulfilling careers has prompted a shift in organizational priorities, pressuring companies to align their missions with Millennial values to attract top talent.
Remote work options resonate strongly with Millennials. The desire for flexibility and the opportunity to work from anywhere cater to their preference for autonomy and control over their work environment. By embracing remote work, organizations can tap into this generational inclination and attract a wider pool of highly motivated and engaged individuals.
The influx of Millennials into the workforce has catalyzed changes beyond individual preferences. Their collaborative nature has fostered a culture of teamwork and open communication. As remote work becomes more prevalent, this emphasis on collaboration is reshaping how teams interact virtually, driving innovation and productivity.
In conclusion, comprehending the unique attributes of the Millennial generation is imperative for sourcing and attracting Gen Y talent in the remote workforce. Adapting strategies to accommodate their tech-savviness, desire for work-life balance, and penchant for meaningful work can position organizations as desirable employers in the eyes of this transformative cohort. Embracing the remote work model further aligns with Millennials' preferences and sets the stage for a dynamic and prosperous future of work.
Sourcing Gen Y Talent for Remote Work
In the evolving landscape of the modern workforce, harnessing the potential of the Millennial generation (Gen Y) is imperative for businesses seeking innovation and growth. To tap into this dynamic demographic, effective strategies for sourcing and attracting Gen Y talent to remote work opportunities are essential. This section delves into key methods that organizations can employ to connect with Gen Y individuals and position themselves as desirable employers in the remote work arena.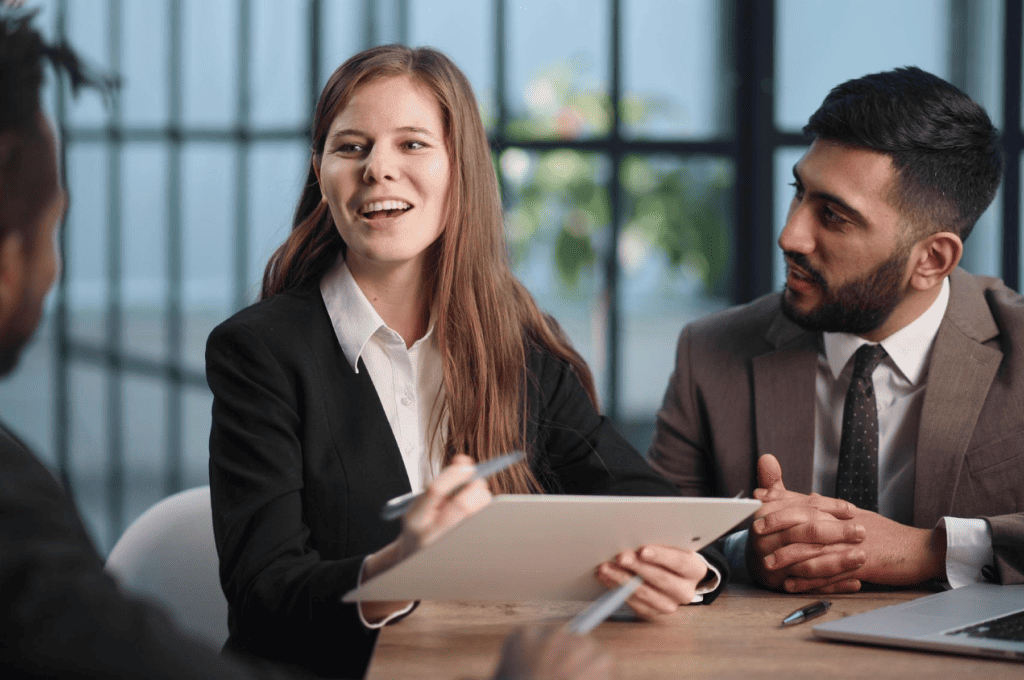 Leveraging Digital Platforms and Social Media
The omnipresence of digital platforms and social media provides a direct channel for engaging with Gen Y talent. Employers can harness the power of platforms like LinkedIn, Instagram, Twitter, and even emerging platforms to establish a compelling online presence. Crafting captivating content that showcases the company's remote work culture, values, and the meaningful impact of its projects can resonate deeply with Gen Y job seekers. Sharing authentic employee stories and experiences can create a sense of relatability and authenticity, enhancing the company's appeal.
Building a Strong Online Presence
A well-crafted online presence goes beyond simply posting job listings. It involves portraying the company as a thought leader and advocate for remote work. By demonstrating a commitment to flexible work arrangements, organizations can capture the attention of Gen Y talent. Sharing informative articles, hosting webinars on remote work best practices, and showcasing the benefits of a remote work lifestyle can establish the company as a go-to resource for remote work knowledge.
Collaborating with Educational Institutions
Partnering with educational institutions offers a strategic route to engage with Gen Y talent early in their career journeys. Establishing internship and co-op programs that provide hands-on remote work experience can give organizations direct access to potential Gen Y hires. Moreover, organizing webinars, workshops, and virtual career fairs targeted at students and recent graduates can foster a sense of community while providing valuable insights into remote work opportunities.
In summary, effectively sourcing and attracting Gen Y talent to remote work roles necessitates a multi-faceted approach that combines the power of digital platforms, a robust online presence, and meaningful collaborations with educational institutions. By tailoring engagement strategies to align with the preferences and values of Gen Y individuals, organizations can position themselves as forward-thinking employers capable of providing fulfilling and flexible remote work experiences. This not only attracts Gen Y talent but also contributes to a diverse and innovative remote workforce.
Attracting Gen Y Talent to Remote Work Opportunities
As organizations continue to embrace remote work as a viable and attractive option, attracting Millennial (Gen Y) talent to these opportunities requires a strategic approach that aligns with their values, aspirations, and preferences.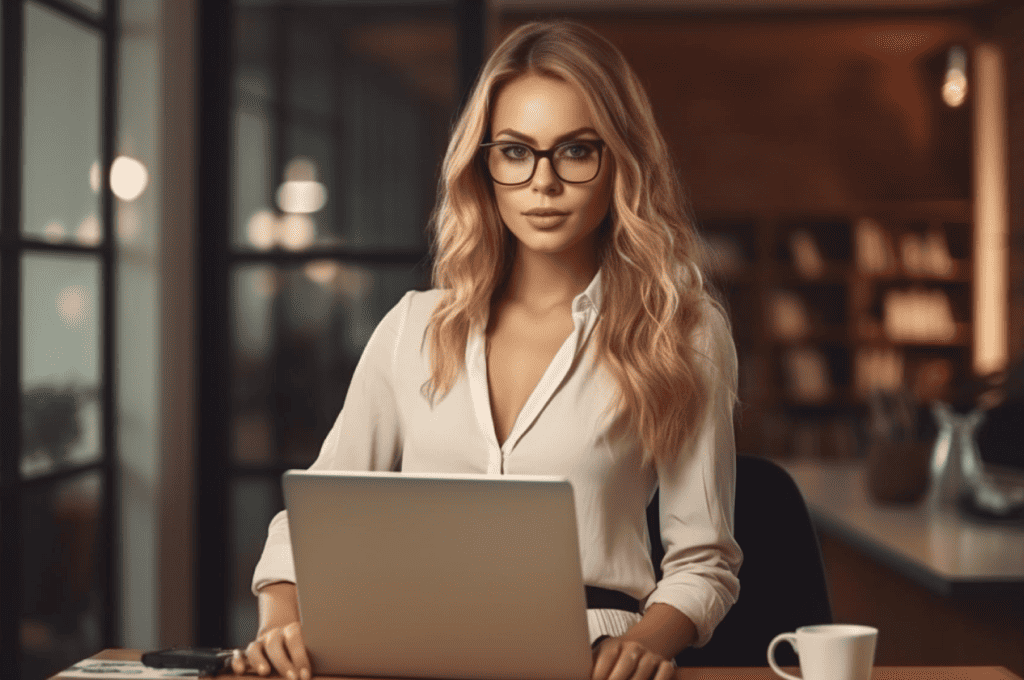 Gen Y, characterized by their tech-savviness, desire for work-life balance, and pursuit of meaningful work, seeks remote work arrangements that not only offer flexibility but also align with their career goals. To effectively attract Gen Y talent to remote work, organizations should focus on tailoring job descriptions, offering competitive compensation and benefits, and showcasing real-life success stories.
Tailoring Job Descriptions and Postings:
Crafting job descriptions that resonate with Gen Y is crucial. Instead of just listing qualifications and responsibilities, emphasize the unique aspects of remote work that align with their values. Highlight the flexible scheduling options, opportunities for self-directed growth, and the chance to work from diverse locations. Use language that conveys a commitment to work-life balance and showcases how remote work can provide the autonomy and control Gen Y craves in their careers.
Offering Competitive Compensation and Benefits:
Gen Y values transparency and fairness. When it comes to compensation, organizations should strive for openness and equity. Consider adopting salary transparency practices and offering competitive remote work packages that reflect the true value of their skills and contributions. In addition to financial compensation, provide comprehensive benefits that address Gen Y's holistic well-being. Offer health and wellness programs, mental health resources, and opportunities for ongoing skill development to demonstrate a commitment to their personal and professional growth.
Showcasing Remote Work Success Stories:
Gen Y is influenced by authentic experiences and real-world examples. Share stories of employees who have thrived in remote work environments, highlighting their accomplishments and how remote work has positively impacted their lives. These success stories can be shared through various mediums, such as video testimonials, blog posts, or social media campaigns. By showcasing the tangible benefits and outcomes of remote work, organizations can inspire Gen Y talent and instill confidence in their decision to embrace remote opportunities.
In conclusion, attracting Gen Y talent to remote work involves a multifaceted approach that caters to their distinct preferences and aspirations. By customizing job descriptions, offering competitive compensation and benefits, and showcasing relatable success stories, organizations can position themselves as attractive destinations for Millennial talent seeking fulfilling remote work experiences. As remote work continues to shape the future of the workforce, organizations that align with Gen Y values will be better poised to attract and retain top talent in this dynamic and evolving landscape.
Fostering Engagement and Retention of Gen Y Remote Workers
Engaging and retaining Millennials within a remote workforce presents unique challenges that require thoughtful strategies to ensure their sustained commitment and contribution. Building a virtual community and fostering a sense of belonging is paramount. Remote work can sometimes lead to feelings of isolation, making it essential to create opportunities for connection. Regular virtual team-building activities, such as online trivia nights, virtual coffee breaks, and collaborative projects, can help bridge the physical distance and nurture a cohesive team spirit.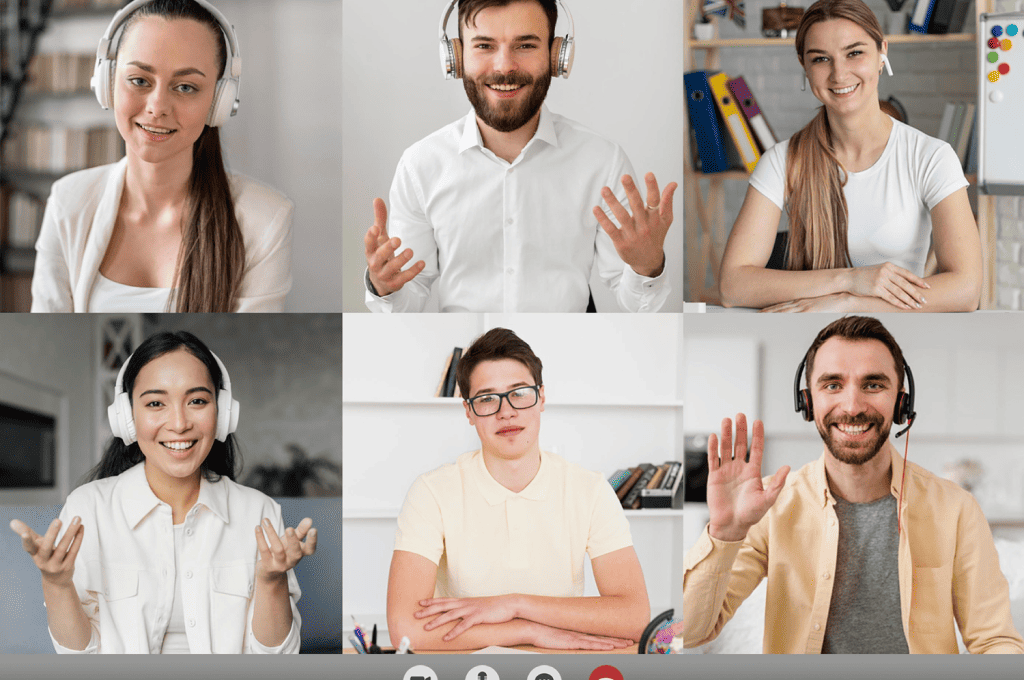 Continuous feedback and growth opportunities are fundamental to Millennials' professional development aspirations. Regular check-ins and performance reviews, conducted via video conferencing or collaboration tools, provide a platform for open discussions on goals, progress, and challenges. Organizations can enhance engagement by offering skill-building workshops and training programs tailored to their remote workforce's needs. By providing avenues for learning and advancement, companies demonstrate their commitment to supporting Gen Y employees in their career journeys.
Addressing mental health and well-being is a critical facet of remote workforce management. Gen Y individuals often place a premium on holistic well-being, and remote work settings can exacerbate feelings of stress or disconnection. Acknowledging and addressing these challenges through targeted initiatives can foster a healthier work environment. Offering remote workers access to employee assistance programs, mental health resources, and online wellness activities can contribute to a more balanced and resilient workforce.
As remote work continues to shape the professional landscape, it's important for organizations to adapt to Millennials' needs and preferences. Remote work challenges may vary, but the need for community, growth, and well-being remains consistent. Striking a balance between virtual and in-person interactions, providing opportunities for skill enhancement, and prioritizing mental health support are key elements in maintaining a thriving Gen Y remote workforce.
In the post-pandemic era, the lessons learned from engaging and retaining Millennials remotely will be invaluable. With the rise of hybrid work models and flexible arrangements, organizations that prioritize the well-being and professional development of their remote Gen Y workforce will not only foster loyalty and dedication but also position themselves for success in a rapidly evolving job market. Adapting to these strategies and embracing remote work as a long-term talent strategy will undoubtedly be a wise investment in attracting, engaging, and retaining the Millennial talent that is shaping the future of work.
Conclusion
In conclusion, effectively sourcing and attracting Gen Y talent in the remote workforce requires a dynamic approach that aligns with their values and preferences. Embracing digital platforms, showcasing a vibrant company culture, and prioritizing flexibility are paramount. Competitive compensation, growth opportunities, and a supportive virtual community enhance engagement and retention. As we navigate evolving work landscapes, acknowledging generational nuances and harnessing remote work's potential will be crucial. By staying attuned to Millennials' aspirations, companies can forge a forward-looking path, leveraging remote work as a strategic advantage in securing and retaining top talent for the future.
Hirebee can help you find the right talent through very effective recruitment marketing as well as good analytics, allowing you to reduce hiring costs.
FAQs
Why is attracting Millennial (Gen Y) talent to the remote workforce important?
Attracting Millennial talent is crucial due to their unique characteristics and preferences. They value work-life balance, meaningful work, and flexibility – all of which align well with remote work options. By tapping into this demographic, organizations can harness their innovative thinking, tech-savviness, and collaborative nature to drive success in a remote work setting.
What are some key characteristics of the Millennial workforce?
Millennials are known for being tech-savvy, digitally native, and prioritizing meaningful work experiences. They also place a strong emphasis on work-life balance and seek opportunities for personal and professional growth.
How can organizations effectively source Gen Y talent for remote work positions?
To source Gen Y talent, organizations should utilize digital platforms and social media to showcase their company culture, values, and remote work opportunities. Collaborating with educational institutions through internship programs and virtual career fairs can also help connect with young talent.
What strategies can companies use to attract Gen Y talent to remote work opportunities?
Companies can tailor job descriptions to highlight flexibility, work-life balance, growth opportunities, and remote work benefits. Offering competitive compensation and benefits, along with showcasing real success stories of remote workers, can enhance the appeal of remote work positions.
How can organizations foster engagement and retention among Gen Y remote workers?
Building a virtual community through regular virtual team-building activities and online social events can foster a sense of belonging. Providing continuous feedback, growth opportunities, and addressing mental health and well-being concerns are also crucial for retaining Gen Y remote workers.