Video interviewing tools, such as Zoom, have revolutionized the recruitment process. Video interviewing tools are a cost-effective, efficient way for employers to manage the recruitment and hiring process. Video interviews allow companies to save time and money by streamlining the process.
They eliminate the need for applicants to travel for job interviews, and for hiring managers to book meeting rooms or buy expensive plane tickets. Video interviewing tools also allow employers to quickly review large volumes of applicants by recording each session and watching it at a later date.
This helps employers to easily identify the most qualified candidates with the least amount of effort. Additionally, video interviews give employers the opportunity to connect with candidates on a more personal level, which increases engagement and can lead to better candidate selection.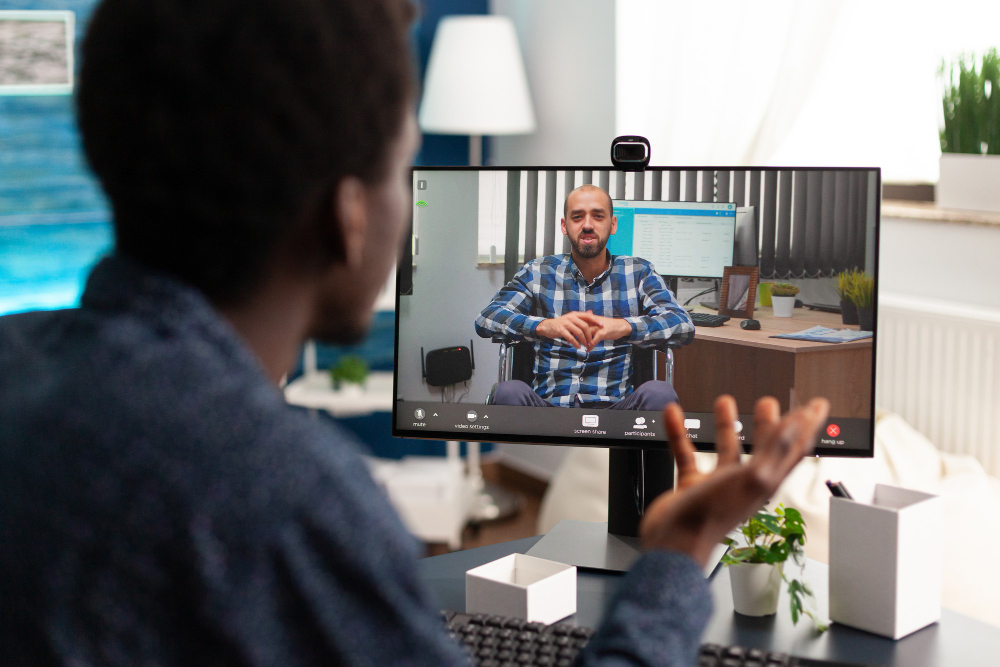 Advantages of Using Video Interviewing Tools for Screening Candidates
Reduces Bias in Virtual Hiring Process
Video interviewing tools are a great way to reduce bias in the virtual hiring process. By having interviews conducted on a digital platform, it allows candidates to be selected more fairly and objectively. Video interviews can be recorded, making it easier to review and compare candidates' responses. Any candidates' responses will be decided on in a more unbiased way.
Video interviews also eliminates the need to rely heavily on physical characteristics, such as dress and appearance, when making a decision. Skilled interviews will focus more on a candidates' experience and how well their qualifications match the job requirements.
Video interviewing also allows for interviews to take place at any time. By removing geographical boundaries, it creates more opportunities for candidates from different parts of the world to be considered. Video interviews also provide a much more convenient and faster way to connect with out of state or remote candidates, reducing hiring times.
Reduced Time of Hire Metrics
Video interviewing tools can reduce the time of hire and significantly improve the efficiency of the hiring process while saving time and money. Video interviewing offers benefits including faster, more efficient schedules and cost savings. The hiring process is sped up by having most of the screening done through video interviews, and can even allow employers to refer to the pre-recorded video interview footage as needed and make decisions faster.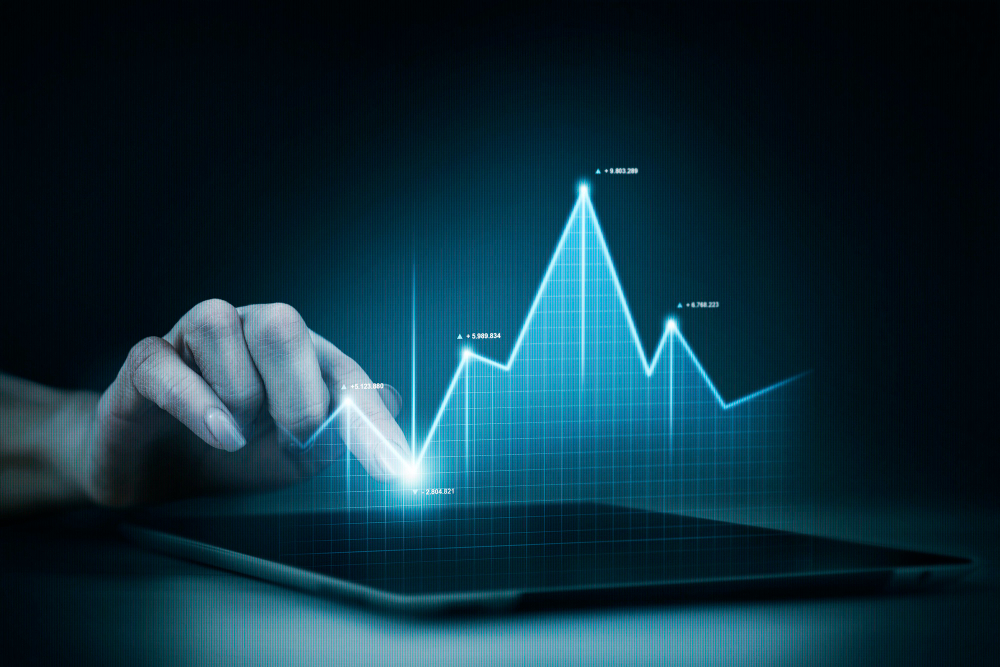 Furthermore, the interviewing process can be conducted from anywhere with a reliable internet connection, enabling employers to hire the best candidate regardless of their location. Additionally, the use of video interviewing removes the need to incur travel costs that may be associated with face-to-face interviews, since the entire process can be carried out over video.
This not only saves money but also reduces the time spent on interviewing, as interviewers no longer need to factor in travel times and other aspects of traditional face-to-face interviewing. This, in turn, can reduce the time of hire by weeks. Ultimately, the use of video interviewing tools maximizes the efficiency of the hiring process, streamlining it and reducing the time of hire significantly.
Hiring Associated Cost Reduction
Video interviewing tools, when used correctly, can reduce hiring associated costs significantly. Video interviewing tools expedite the recruitment process since it eliminates the need for multiple rounds of in-person interviews and results in more efficient, effective and accurate results.
Additionally, the time needed to hire a job applicant is decreased, which decreases the cost for additional costs associated with job postings, such as ads and job fairs, as well as offering salary and other compensation packages. Moreover, using video interviewing tools reduces the time spent by recruiters in setting up and participating in interviews, as well as the need for travel costs associated with in-person interviews.
It also reduces the time for background checks and drug-screening tests, as these procedures can easily be automated with the right technology. Moreover, video interviews also allow employers to use automated scoring technology to evaluate job candidates, which saves even more time and money. Thus, by taking advantage of video interviewing tools, employers can significantly reduce their associated hiring costs.
Gather Qualitative Data
Video interviewing tools are becoming increasingly popular in modern recruitment and offer numerous advantages over traditional face-to-face interviews. The main advantage of video interviewing is that it makes it easier to capture high quality, in-depth data because of the greater level of interactivity. Video interviews enable recruiters to observe the candidate's verbal and nonverbal communication, as well as their demeanor, body language and gestures, thereby giving a better overall picture of their candidate's behavior and personality. Additionally, video interviews create a more relaxed atmosphere, allowing the candidate to be natural in their responses and articulate their answers more effectively.
Video interviews also allow interviewers to gather more data quickly, since anyone from any location can join an online interview, often with minimal or no cost. Additionally, recordings can be easily stored and shared. Video interviews save time and money spent on travel arrangements to and from conventional interviews by eliminating the need for in-person interviews. Furthermore, online video interviews provide the interviewer with the ability to rewind and review candidates' responses, allowing them to listen and watch a candidate's answers multiple times to better understand their behavior and gain insights into their personality. Finally, using video for interviews also encourages a more diverse and inclusive approach to recruitment and selection of candidates.
Hirebee ensure that you will be able to find the right talent for your team using improved job distribution features, as well as excellent candidate sourcing functions.
How To Maximize Candidate Evaluation Efficiency with Video Interviewing Tools
Have Your Interview Scorecards on Standby
Having a scorecard for any kind of interview can be highly beneficial for both the interviewer and the interviewee. For one, it helps to keep the interviewer organized and focused, as well as provide guidance on the type of questions to ask and the expected answers. It also helps ensure a systematic and fair evaluation of the candidate based on predetermined criteria. For the interviewee, it helps to prepare them ahead of time with knowledge of the types of things expected of them during the video interview.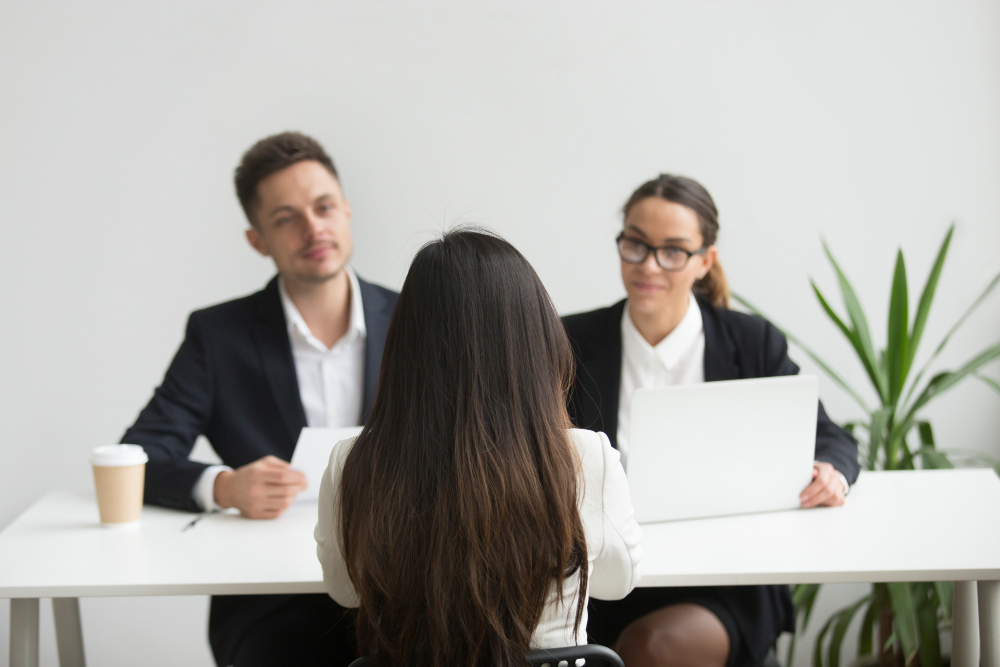 Having a scorecard also allows for better time management during the video interview. Without a scorecard, the interviewer could easily become distracted during the video interview with unrelated topics or side conversations. With the scorecard in hand, they can stick to the guidelines and ensure the interview ends on time. Furthermore, the scorecard helps the interviewer focus the conversation on relevant topics and not ask unnecessary questions. This can save the interviewer from wasting time, as well as provide the interviewee with the best possible chance of success by allowing them to speak to their qualifications and experience.
See If Your Video Interviewing Tool Pairs with Your ATS
Video interviewing is a powerful tool for improved talent acquisition. It helps employers make quicker, more informed decisions and reduces the time it takes to fill open positions. An ATS can also be used to streamline the recruiting process. When video interviewing is paired with an ATS, a greater level of efficiency is achieved.
The ATS assists in streamlining a company's recruiting process by providing a place to house resumes, applications and other data relevant to the hiring process. An ATS can automate tedious and repetitive tasks like job postings, candidate screening and applicant communication. By integrating video interviewing into the ATS, candidates automatically receive notifications to complete their video interviews.
A cloud-based video interviewing tool also enhances the candidate experience. While traditional on-site interviews may be daunting to candidates, video interviewing allows them to interact with recruiters remotely and provides a more versatile and flexible experience. Video interviewing tools are capable of supporting multiple applicants with easy sharing tools, eliminating time-consuming back-and-forth emails.
When video interviewing is paired with an ATS, the data collected is streamlined, comprehensive and easily accessed from an employer's dashboard. While traditional on-site interviews are one-off interactions, video interviewing conducted through the ATS allows employers to compare and contrast each applicant's performance. This can help recruiters obtain more accurate insight into which candidate is the best fit for the position.
By integrating video interviewing with an ATS, companies can significantly boost their talent acquisition process. This powerful combination enables recruiters to reduce their time finding qualified candidates and make more informed decisions more quickly.
Properly Structure Your Digital Interviews
Organizing digital interviews for better time management is essential for success. Here are a few steps to help you properly structure your digital interviews and make the most of your time: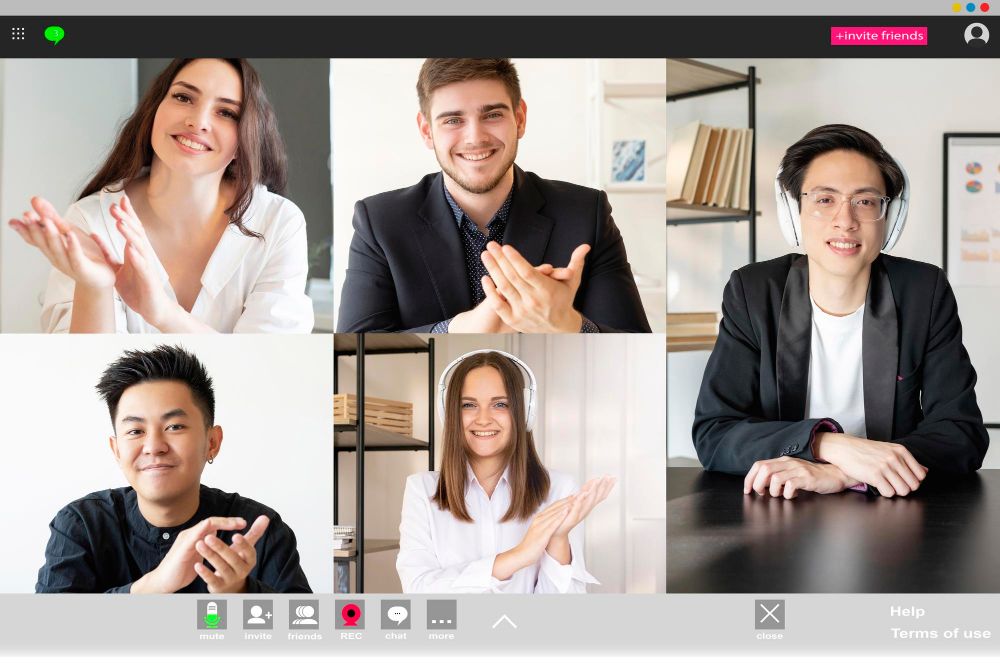 Schedule interviews in advance. When conducting digital interviews, it's important to set up designated times for all your interviewees to ensure that everyone is available on the agreed-upon date and time.
Prepare specific questions in advance. To ensure efficiency and get the most out of your interviews, consider creating a list of relevant questions in advance, which can help you avoid wasting time.
Set a timer. Scheduling a limited amount of times will help keep the interview concise and organized. Before you start the interview, set a timer to help you allocate time to each of your questions.
Reach out to your interviewees prior to the interview. Contacting your interviewees before the interview begins is also a good way to ensure everyone is on the same page and no time is wasted.
Leave room for reflection. To keep your interviews organized and efficient, it's important to take a few minutes at the end of the interview to reflect on the answers you've gotten and ensure all your questions were answered.
Following these tips can help you properly structure digital interviews for better time management and help you get the information you need.
Focus On Candidate Experience During Video Interviews
As companies continue to move toward virtual recruiting, it is important to focus on candidate experience in remote hiring video interviews. As the interview process shifts to a remote format, employers should maintain a professional atmosphere by preparing beforehand, creating a structured interview plan, maintaining a good video connection, and paying attention to body language.
Additionally, employers should consider allowing the candidate additional time to answer questions and giving appropriate time for them to give thoughtful and thorough responses. Employers should also resist the temptation to multi-task during the conversation, instead making sure to focus on the conversation and making the candidate feel comfortable and at ease.
It is also important to provide feedback throughout the interview process and present a clear hiring timeline to keep the candidate informed and engaged. Candidates should also understand the next steps in the recruitment process and the expected timeframe.
Overall, employers should make sure to provide a positive and structured interviewing experience, as how a company handles the hiring process can impact its brand and the candidate's overall impression, both of which will be long-term impressions.
Be Transparent and Clear with Applicants
In a virtual hiring process, being transparent and clear with applicants is especially important. Virtual hiring processes require extensive communication and should be transparent with applicants at every step of the way.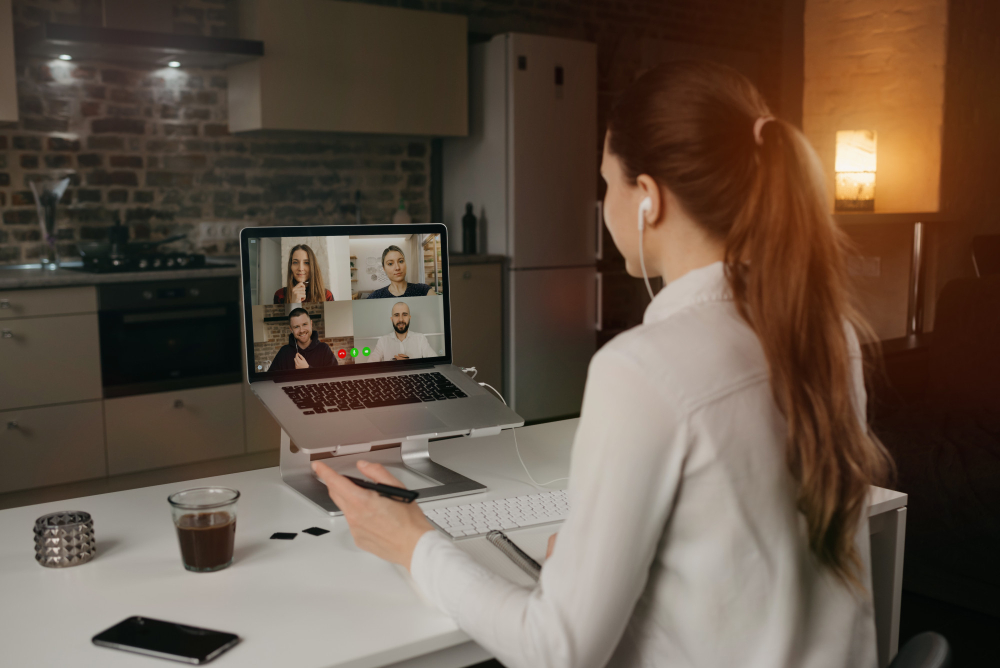 Companies should clearly explain the virtual hiring process from start to finish. Additionally, they should provide detailed information on the job duties and expectations along with providing an overview of the role to make sure the applicant has the right fit. It is important to make the applicant aware of the timeline of the hiring process, provide virtual onboarding information, and provide helpful resources to help the applicant navigate the process.
By having an open, honest dialogue throughout the hiring process, companies can ensure that both parties are on the same page. This helps to foster trust between the applicant and the hiring team as they progress through the hiring process. It is also important to set reasonable expectations and inform the applicant of what they can expect in terms of the role and timeline. Furthermore, providing applicants with updates and feedback can maintain a level of transparency, as applicants should not have to assume what is going on behind the scenes. Open and honest communication is key for a successful virtual hiring process.
Conclusion
Video interviewing tools are a great way to maximize efficiency in recruitment. Not only does it help save time for recruiters, it also helps create more personal and engaging interactions with potential hires. Furthermore, it can also allow for faster decision making, simple scheduling of interviews, and ultimately, more successful recruitment processes. With a well-thought-out plan in place, video interviewing tools can help to reduce recruitment costs and improve the quality of candidates in no time.
Hirebee also makes use of automated candidate screening and recruitment marketing features, which allows you to make your recruitment process more efficient.