The realm of modern recruitment has undergone a paradigm shift with the emergence of Candidate Relationship Management (CRM) as a pivotal strategy. As organizations strive to attract and retain top talent in an increasingly competitive landscape, the role of CRM in shaping successful recruitment practices cannot be overstated.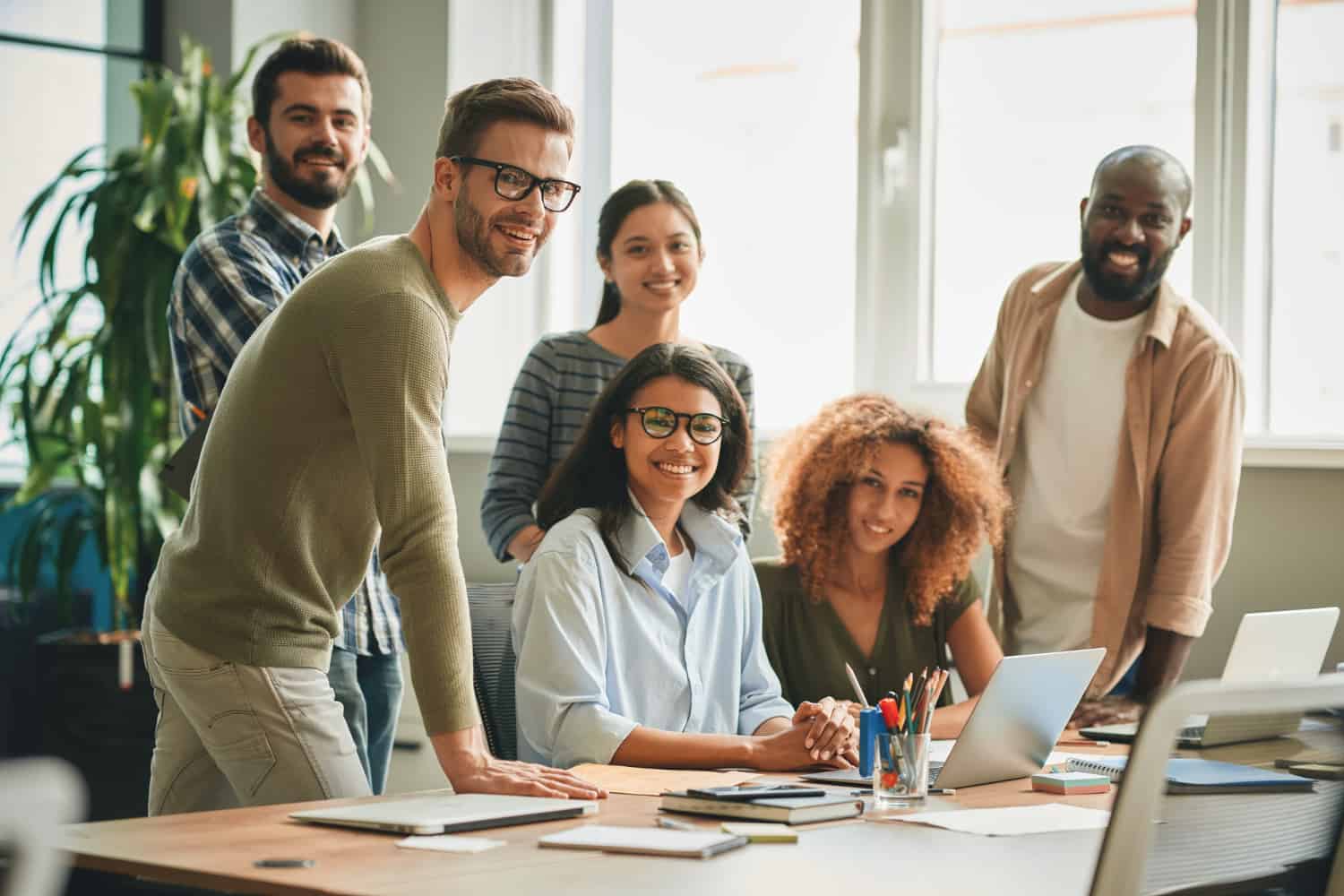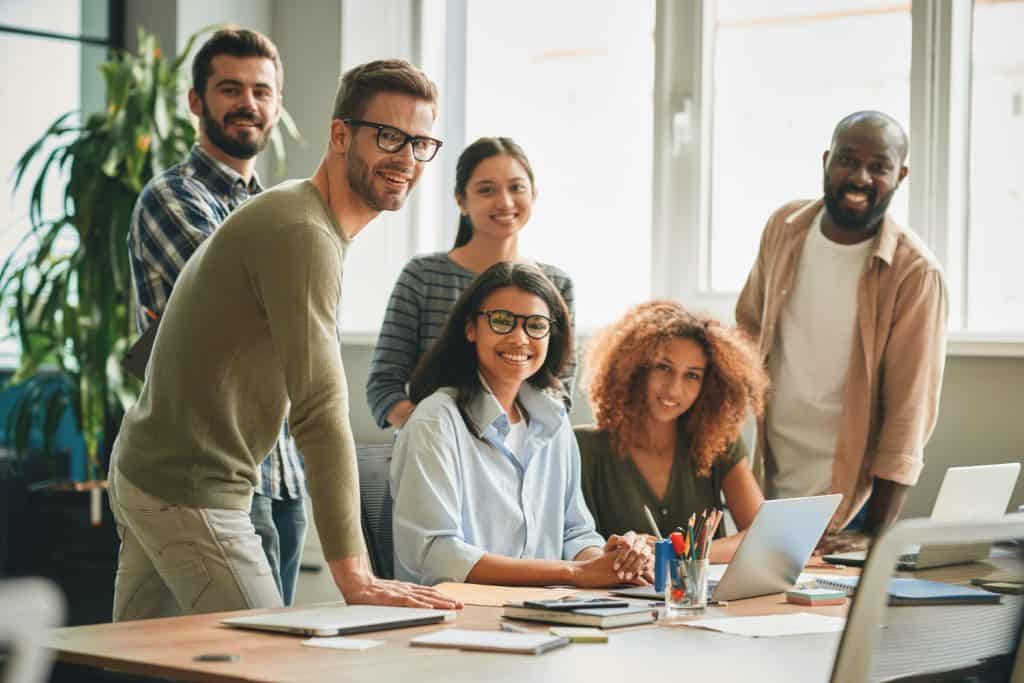 This paper delves into a crucial facet of CRM — the influence of feedback on its efficacy and impact on recruitment outcomes. By exploring how feedback serves as a catalyst for refining candidate experiences, enhancing selection accuracy, and continually improving the recruitment process, this paper aims to illuminate the intricate interplay between CRM and feedback-driven success. As the talent acquisition landscape evolves, understanding the symbiotic relationship between CRM and feedback is imperative for organizations seeking to optimize their recruitment strategies and establish enduring connections with prospective candidates.
Hirebee makes it much easier for you to find the right candidates for your team with the help of excellent candidate sourcing and screening features.
The Foundations of Effective Candidate Relationship Management
Candidate Relationship Management (CRM) serves as the bedrock of modern recruitment strategies, fostering proactive and personalized engagement with potential candidates. Building a robust candidate pipeline necessitates proactive sourcing and attraction methods, creating an initial connection. Subsequently, nurturing these relationships through tailored communications, valuable content, and consistent follow-ups is vital. Effective CRM strategies ensure candidates feel valued and engaged, leading to stronger relationships and improved outcomes.
A well-structured CRM approach addresses candidates' diverse needs and preferences, resulting in a positive candidate experience. This process aligns with broader recruitment objectives, such as enhancing employer branding and increasing candidate referrals. The foundations of CRM, encompassing pipeline establishment and relationship nurturing, set the stage for harnessing the power of feedback to drive success in candidate engagement and selection.
Feedback as a Key Component of Candidate Relationship Management
Effective Candidate Relationship Management (CRM) hinges on the incorporation of feedback as a pivotal element. Feedback, both qualitative and quantitative, holds immense value in shaping recruitment strategies and fostering positive candidate experiences. By soliciting and attentively listening to candidate feedback, organizations gain insights into their strengths and areas for improvement throughout the recruitment journey.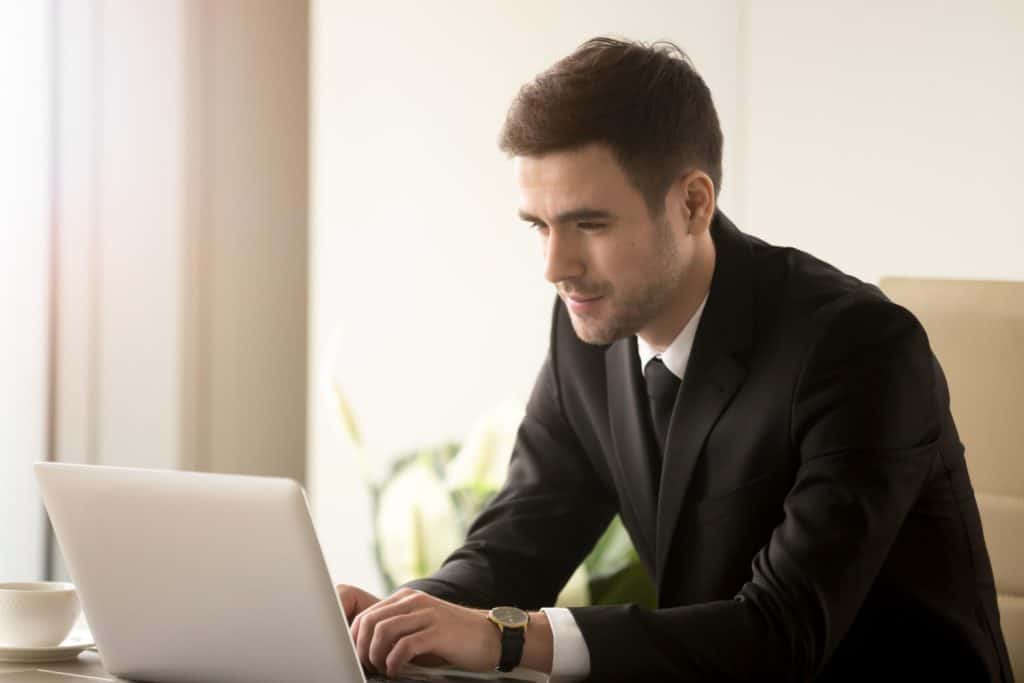 Collecting feedback from candidates can be achieved through various channels, including surveys, post-application interactions, and post-interview discussions. This information-rich data not only sheds light on candidate perceptions of the process but also provides crucial cues for enhancing communication, refining processes, and aligning candidate expectations with company values.
To harness the full potential of feedback, thorough analysis is essential. Identifying patterns and trends in candidate feedback empowers organizations to make informed decisions, optimize touchpoints, and implement necessary adjustments. Utilizing feedback-driven insights not only enhances the candidate experience but also contributes to improved candidate-job fit, thereby augmenting overall recruitment success. In this context, feedback serves as a compass guiding organizations towards the continuous enhancement of their CRM strategies.
Impact of Feedback on Recruitment Success
Feedback plays a pivotal role in shaping recruitment success by fostering a positive candidate experience, enhancing selection accuracy, and refining the recruitment process. Firstly, it elevates candidate experience, bolstering employer branding and encouraging candidate referrals. Addressing feedback enables organizations to alleviate concerns, leading to tailored job offers that align with candidate preferences. Moreover, continual refinement of the recruitment process based on feedback results in iterative improvements, aligning candidate expectations with company culture.
Effective feedback utilization amplifies candidate-job fit, as insights gathered aid in customizing interview and assessment approaches. This approach minimizes mismatches and enhances the likelihood of finding the right candidates for roles. Additionally, feedback-driven refinement drives continuous improvement, enabling recruiters to fine-tune communication, engagement, and selection strategies. Collectively, these benefits underscore the significance of integrating feedback into candidate relationship management, redefining recruitment success as a dynamic process guided by real-time insights and candidate perspectives.
Case Studies: Organizations Mastering Candidate Relationship Management Through Feedback
In this section, we delve into real-world examples of companies that have harnessed the power of feedback to excel in candidate relationship management (CRM). By exploring these case studies, we uncover actionable insights into how feedback-driven strategies have propelled these organizations to recruitment success.
Company A: Leveraging Feedback to Transform Candidate Perceptions
Through a comprehensive before-and-after analysis, we showcase how Company A dramatically improved its candidate experience by embracing feedback integration. By actively seeking and acting upon candidate insights, Company A redefined its employer brand and enhanced engagement. We dissect the strategies employed to seamlessly weave feedback into their CRM approach, leading to increased candidate satisfaction, amplified referrals, and a positive impact on overall organizational reputation.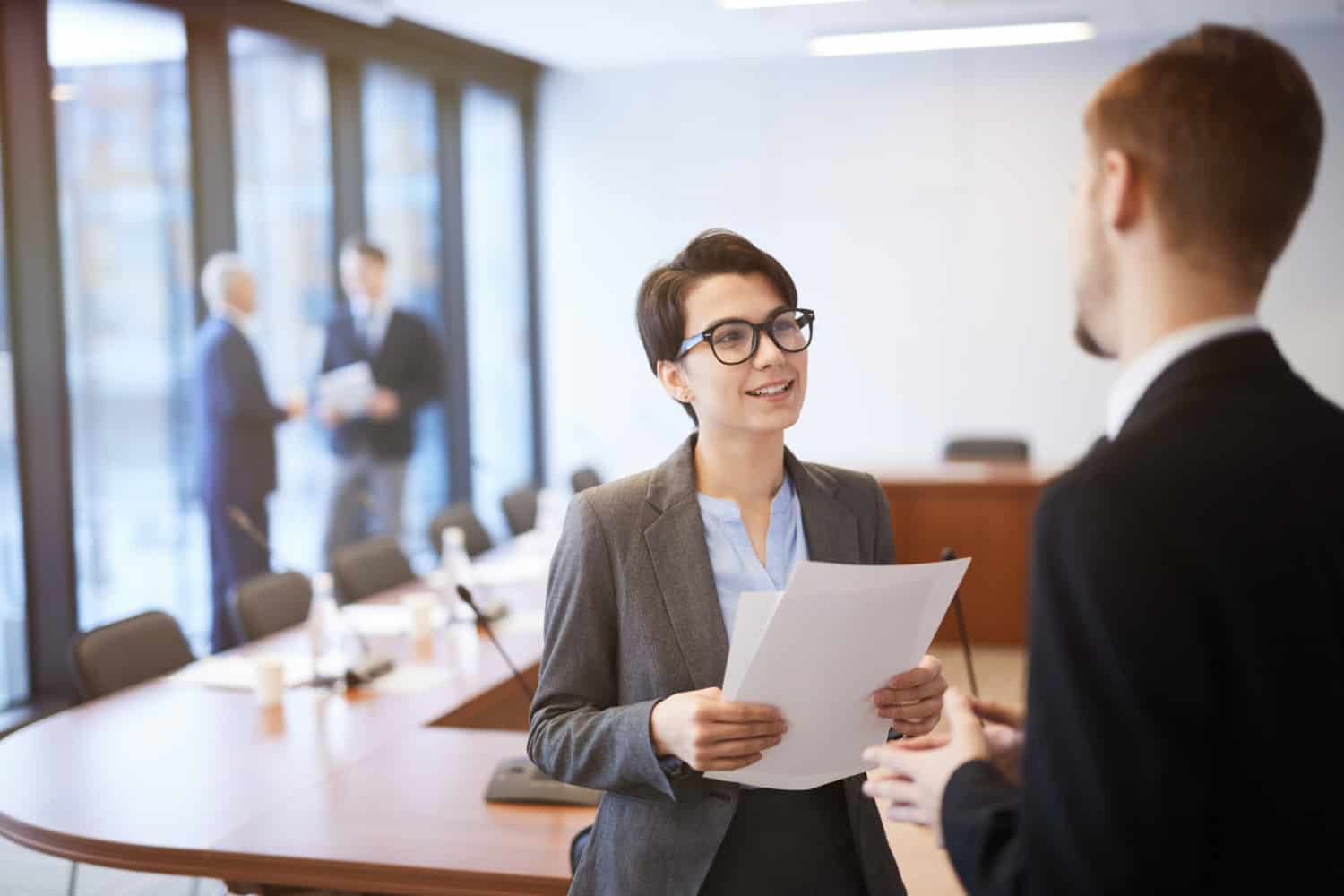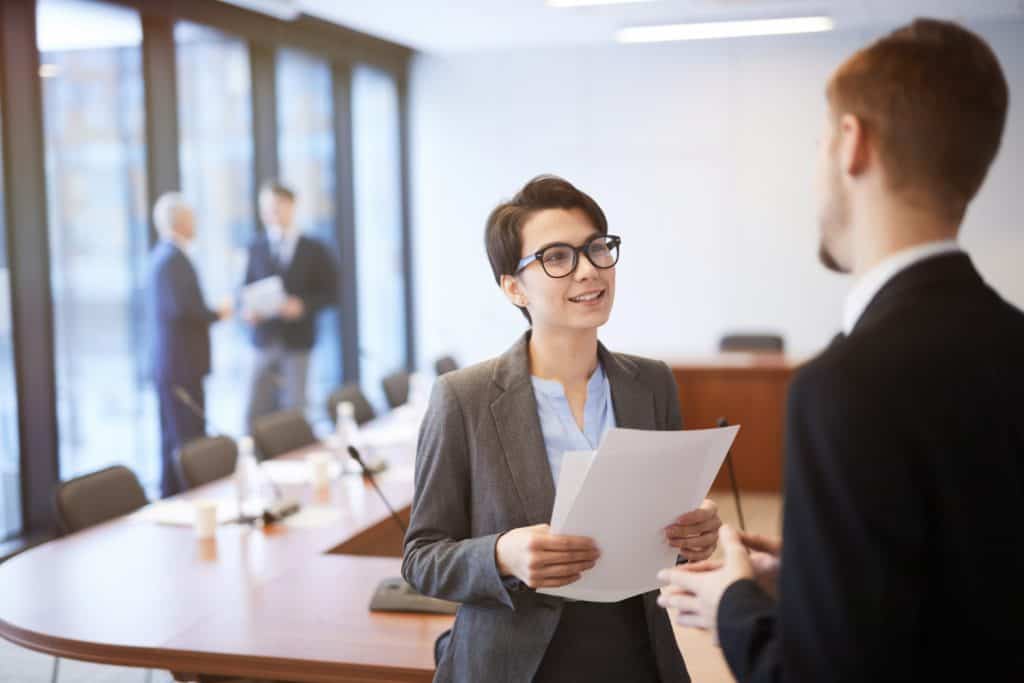 Company B: Refining Candidate Matching and Selection with Feedback
Company B serves as an exemplary case of using feedback as a compass for refining candidate-job fit. We illustrate how they customized interview and assessment methodologies based on feedback, resulting in measurable improvements. By tailoring their recruitment approach to address candidate concerns and align with organizational values, Company B achieved higher retention rates and more successful placements, ultimately raising the bar for their recruitment outcomes.
These case studies underscore the transformative potential of incorporating feedback into CRM practices. They offer tangible strategies that organizations of varying sizes and industries can adapt to enhance their own recruitment strategies and overall success. By learning from the experiences of these pioneering companies, organizations can create more meaningful candidate relationships, improve selection accuracy, and foster an environment of continuous improvement.
Strategies for Implementing Feedback-Driven Candidate Relationship Management
Implementing a feedback-driven approach to Candidate Relationship Management (CRM) requires a strategic and systematic approach. Integrating feedback mechanisms directly into CRM systems forms the cornerstone of this strategy. By seamlessly embedding feedback collection points at various touchpoints, organizations can gain invaluable insights into candidate perceptions and expectations. Training recruiters to adeptly gather and analyze feedback further enhances the process. This involves honing skills in active listening and interpreting feedback nuances.
Creating a culture of continuous improvement is equally vital. Encouraging open dialogue and demonstrating receptiveness to feedback fosters trust with candidates. Leveraging technology for feedback aggregation and analysis streamlines the process, enabling the extraction of actionable insights efficiently. However, while embracing these strategies, maintaining ethical considerations is crucial. Striking a balance between the benefits of data-driven decision-making and respecting candidate privacy is paramount. By conscientiously implementing these strategies, organizations can harness the power of feedback to refine their CRM efforts, enhance candidate experiences, and make more informed recruitment decisions.
Overcoming Challenges and Ethical Considerations
Navigating challenges and ethical considerations is paramount when integrating feedback into Candidate Relationship Management (CRM) strategies. Handling negative feedback and candidate dissatisfaction requires a balanced approach, focusing on constructive resolution and learning opportunities. Ensuring privacy and data protection during feedback collection is essential, necessitating clear consent mechanisms and secure storage.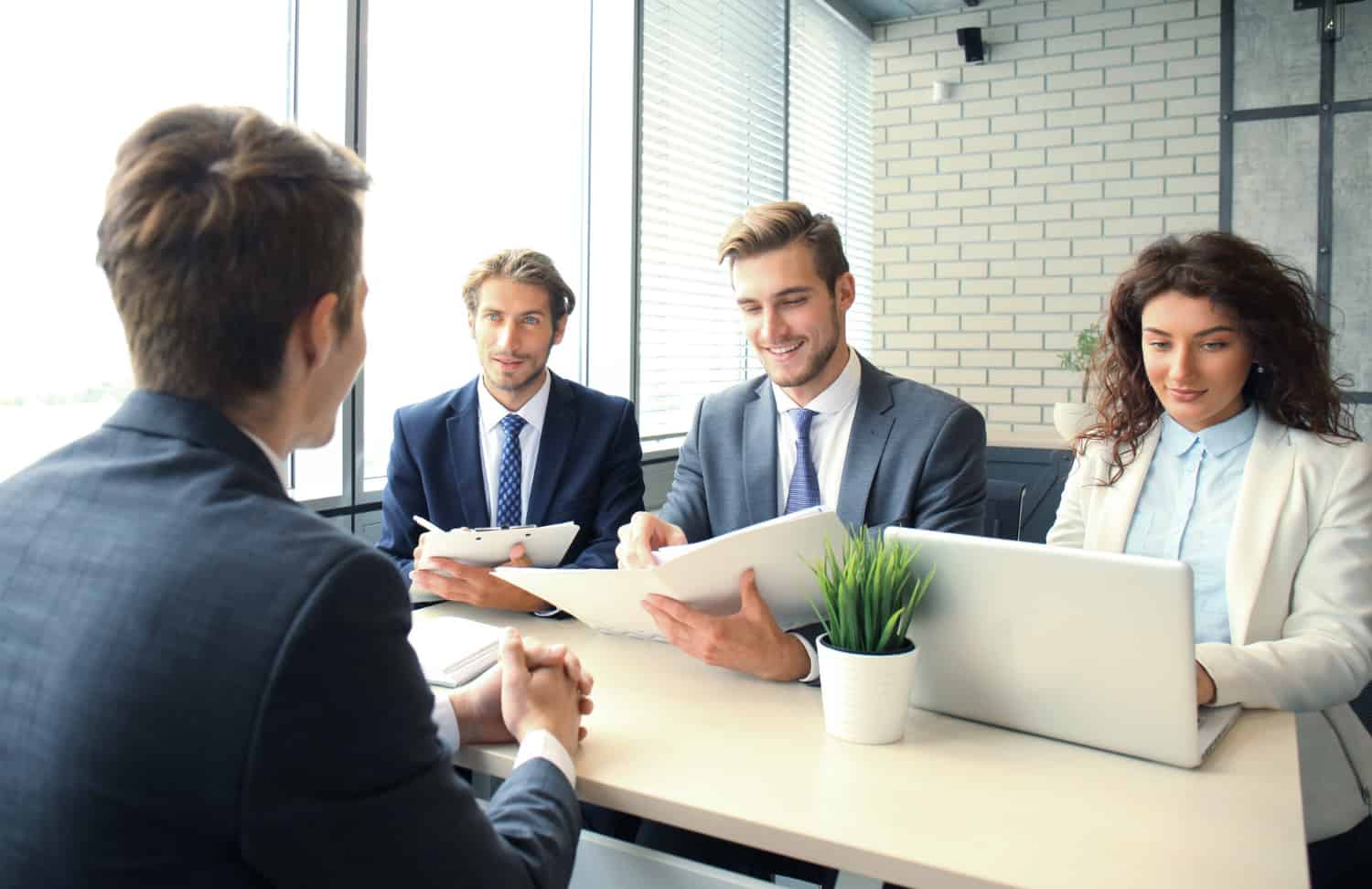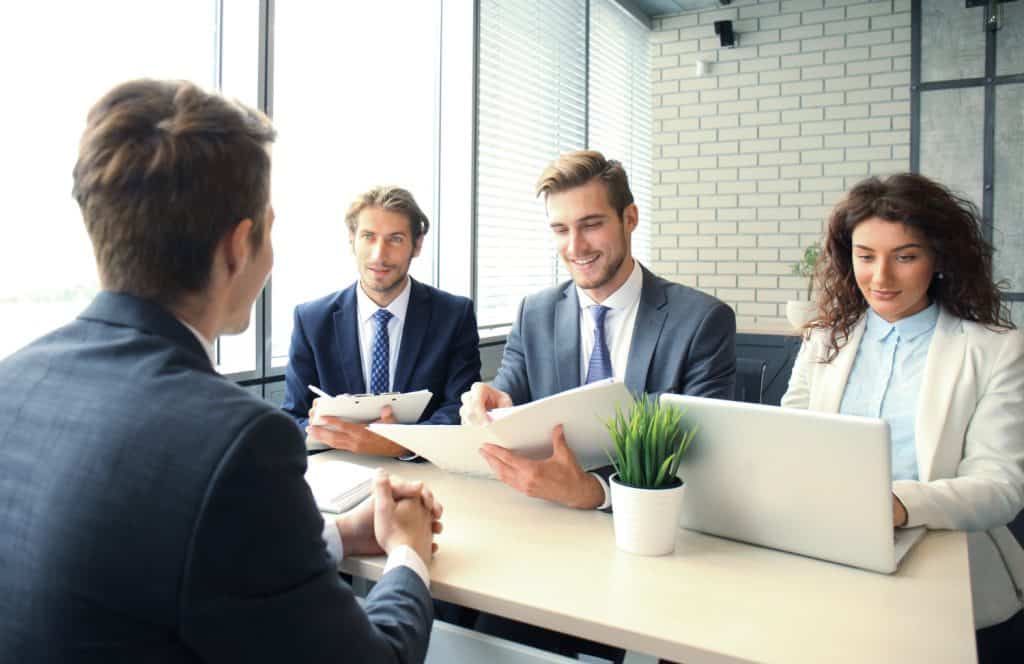 Transparency in feedback utilization builds trust, assuring candidates that their input is valued and acted upon responsibly. As CRM evolves, ethical AI usage in feedback analysis and decision-making becomes crucial, striking a balance between automation and human judgement. By proactively addressing challenges and adhering to ethical guidelines, organizations can harness the power of feedback in CRM while upholding candidate trust and data integrity.
Future Trends in Candidate Relationship Management and Feedback Integration
As technology continues to reshape the recruitment landscape, the future of Candidate Relationship Management (CRM) lies at the intersection of personalized experiences and data-driven insights. AI-driven solutions are poised to revolutionize candidate interactions by tailoring experiences to individual preferences and career aspirations. Expect real-time feedback loops that allow candidates to express their thoughts instantly, enabling organizations to adapt swiftly and improve their processes. Ethical considerations will also shape this future, with a focus on responsible AI use in feedback analysis and decision-making, ensuring fairness and unbiased outcomes. The integration of candidate feedback will become more seamless, with AI algorithms synthesizing vast datasets to inform recruitment strategies. This evolution marks an exciting era where CRM becomes a dynamic, anticipatory force, cementing relationships with potential talent and driving mutual success. Organizations that embrace these trends will not only attract top-tier candidates but also forge enduring connections that foster growth and innovation.
Conclusion
In the dynamic landscape of modern recruitment, mastering Candidate Relationship Management (CRM) has proven to be a pivotal strategy for organizations seeking to secure top-tier talent. This paper has delved into the intricate connection between CRM and the power of feedback, revealing how feedback serves as a linchpin in driving recruitment success. By providing insights into candidate perceptions, refining selection processes, and fostering continuous improvement, feedback stands as an indispensable asset in the pursuit of exceptional candidates.
As showcased through various case studies and discussions, organizations that harness the potential of feedback-driven CRM gain a multitude of advantages. These include enhanced candidate experience, amplified employer branding, and a more aligned candidate-job fit. The transformational potential of feedback extends beyond isolated recruitment success, permeating into the broader organizational culture and dynamics.
Implementing feedback-driven CRM requires a multifaceted approach. By integrating feedback mechanisms into CRM systems, training recruiters to adeptly gather and interpret feedback, and fostering a culture of iterative enhancement, companies can optimize their interactions with candidates and create an ecosystem of mutual growth. Ethical considerations and challenges, such as managing negative feedback and safeguarding candidate data, must also be navigated to ensure a holistic and responsible implementation.
Looking ahead, the evolution of CRM and feedback integration is set to be characterized by cutting-edge advancements. AI-driven personalized candidate experiences will offer unprecedented levels of individualization, while real-time feedback loops will empower instantaneous and contextually relevant communication. The responsible integration of ethical AI will not only enhance feedback analysis but also elevate decision-making processes, ensuring fairness and transparency.
In closing, the paper emphasizes that the journey to mastering Candidate Relationship Management through feedback is not merely a strategic imperative; it is a commitment to mutual growth, candid communication, and the creation of a lasting talent ecosystem. Organizations that heed the call to action outlined herein will position themselves at the forefront of recruitment innovation, securing exceptional candidates and driving sustained success in the ever-evolving landscape of talent acquisition.
Find the right talent for your firm with the help of Hirebee's excellent recruitment marketing effective recruitment automation features.
FAQs
What is Candidate Relationship Management (CRM) and why is it important in recruitment?
Candidate Relationship Management (CRM) refers to the strategic process of building and maintaining relationships with potential job candidates. It involves personalized communication, engagement, and nurturing of candidates throughout the recruitment journey. CRM is essential as it enhances the candidate experience, strengthens employer branding, and improves the quality of hires by focusing on long-term relationships.
How does feedback play a role in Candidate Relationship Management?
Feedback is a critical component of CRM as it provides insights into candidate perceptions, expectations, and pain points. By collecting and analyzing feedback, organizations can refine their recruitment strategies, tailor communication, and address candidate concerns, leading to improved experiences and better candidate-company fit.
What are some ways to collect feedback from candidates?
Feedback can be collected through various means, including post-application and post-interview surveys, feedback forms, and direct conversations. These methods allow candidates to express their thoughts, feelings, and suggestions, enabling organizations to gain a deeper understanding of their needs.
How does feedback impact recruitment success?
Feedback positively impacts recruitment success by enhancing candidate experiences, improving the accuracy of candidate-job fit, and fostering continuous process improvement. By acting on feedback, organizations can bolster their employer reputation, increase referrals, and ultimately make more informed hiring decisions.
Can you provide examples of organizations that have successfully integrated feedback into their CRM strategies?
Yes, there are notable examples of organizations that have excelled in incorporating feedback into their CRM approaches. For instance, Company A transformed candidate perceptions by utilizing feedback to refine their communication and address pain points. Company B improved candidate matching by customizing interview processes based on feedback, resulting in measurable improvements in fit.