In the dynamic and competitive landscape of talent acquisition, the role of recruiters has become more critical than ever. As organizations strive to attract top-notch talent, the performance of recruiters is central to achieving this goal. To gauge the effectiveness of recruiters and optimize their efforts, Key Performance Indicators (KPIs) have emerged as invaluable tools.
These KPIs provide quantifiable metrics that assess various aspects of the recruitment process, enabling businesses to make data-driven decisions and enhance overall recruitment outcomes. From time-to-fill and cost-per-hire to candidate quality and diversity metrics, the use of KPIs empowers recruiters to measure their impact, identify areas for improvement, and align their strategies with organizational objectives. This introduction explores the significance of KPIs for recruiters, highlighting their instrumental role in elevating recruitment practices and ultimately, driving the success of businesses in acquiring the best talent pool.
Hirebee makes sure that almost every aspect of recruiting is a lot easier, especially with the inclusion candidate screening tools that can help you confirm if you have the right applicant.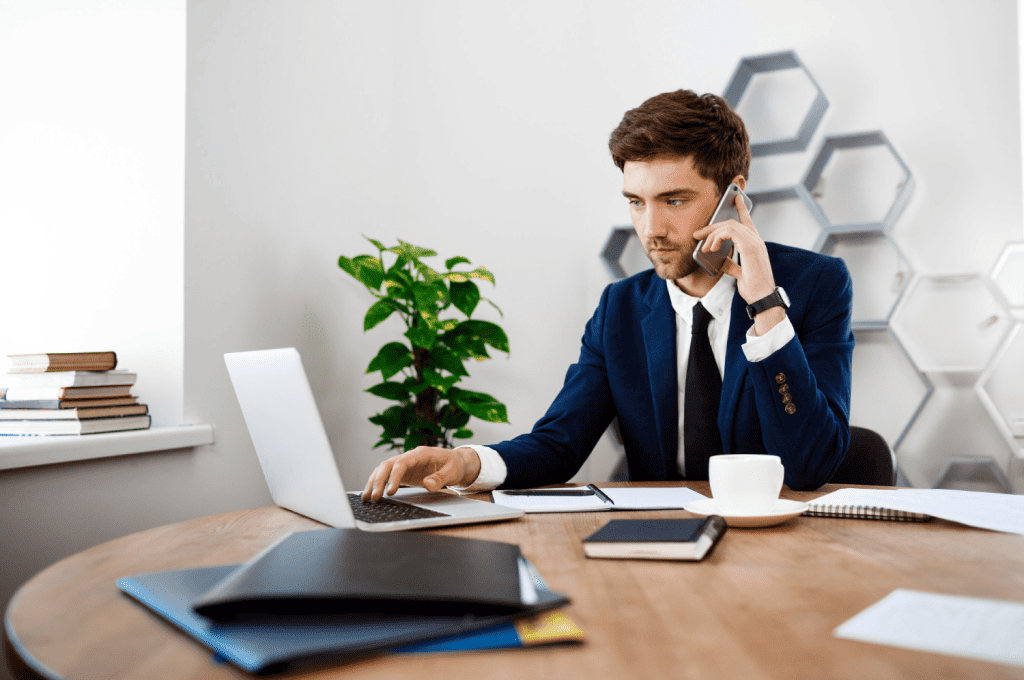 Overall Recruitment Metrics
Recruitment is a critical function within any organization, and assessing its efficiency and effectiveness requires the use of key performance indicators (KPIs). These metrics provide valuable insights into the recruitment process, helping recruiters and HR professionals make data-driven decisions to optimize their strategies and improve overall outcomes.
Time-to-Fill (TTF)
Time-to-Fill is a fundamental KPI that measures the duration it takes to fill a job vacancy from the moment it is opened until a candidate accepts the offer. This metric is crucial as a prolonged TTF can lead to increased costs, reduced productivity, and potential delays in meeting business objectives. To calculate the TTF, the following steps are taken:
Job Opening Date: Record the date the position is made available for applications.
Job Offer Date: Note the date when a candidate accepts the job offer.
TTF Calculation: Subtract the Job Opening Date from the Job Offer Date to obtain the time taken to fill the position.
Interpreting the TTF requires comparison against industry benchmarks or historical data. A shorter TTF often indicates a streamlined recruitment process and efficient candidate evaluation, whereas a prolonged TTF may signal potential issues, such as a lack of suitable candidates or cumbersome hiring procedures.
Cost-per-Hire (CPH)
Cost-per-Hire measures the total expenses incurred during the recruitment process for a specific position. These expenses encompass various elements, including advertising costs, recruiter fees, assessment tools, and onboarding expenses. To calculate the CPH, follow these steps:
Sum of Recruitment Expenses: Add up all the costs associated with filling the position.
Total Number of Hires: Determine the total number of candidates hired for the role.
CPH Calculation: Divide the Sum of Recruitment Expenses by the Total Number of Hires.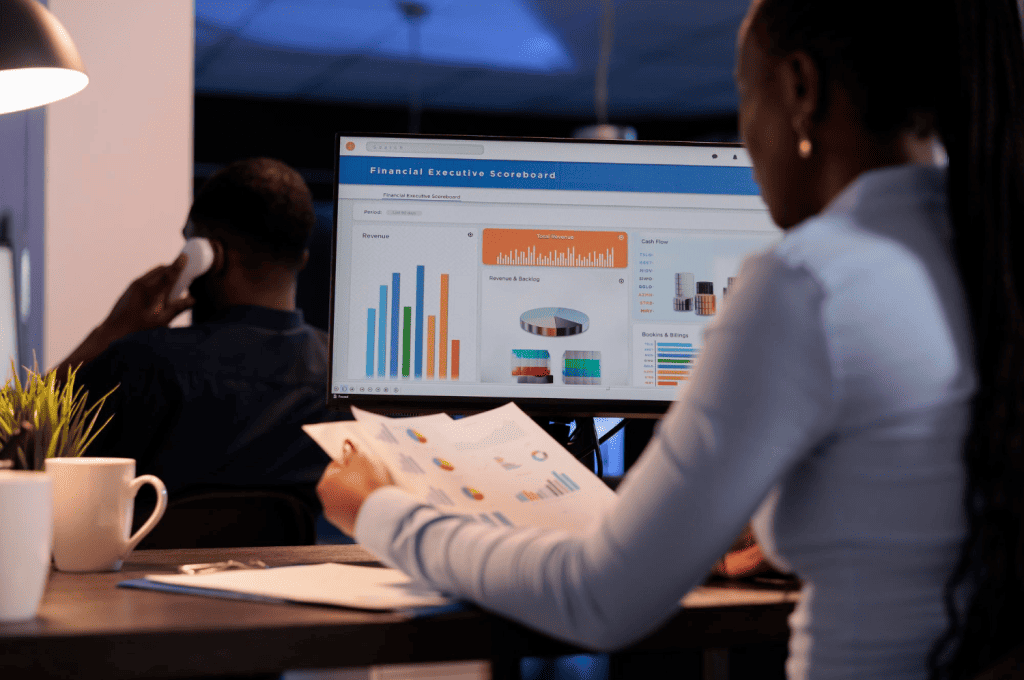 Interpreting the CPH involves assessing whether the recruitment process is cost-effective and aligns with the organization's budgetary constraints. Lower CPH values indicate efficient spending on talent acquisition, while higher CPH values may necessitate a review of recruitment strategies to reduce expenses.
By closely monitoring these overall recruitment metrics, recruiters can gain valuable insights into their performance and identify areas for improvement. Reducing the TTF and optimizing the CPH not only improves the quality of hires but also enhances organizational agility and competitiveness in today's dynamic job market. Moreover, these KPIs enable HR teams to make data-backed decisions, implement process enhancements, and ultimately attract and retain top talent, bolstering the company's overall growth and success.
Sourcing and Outreach Metrics
In the competitive landscape of recruitment, sourcing and outreach are critical components that directly influence the quality and quantity of candidates entering the talent pipeline. Ensuring an effective and efficient process for attracting potential candidates is essential for successful hiring outcomes. Key Performance Indicators (KPIs) related to sourcing and outreach provide valuable insights into a recruiter's ability to identify, engage, and convert potential candidates into qualified applicants.
Number of Candidates Sourced:
The number of candidates sourced is a fundamental KPI that gauges a recruiter's ability to identify potential talent. This metric quantifies the outreach efforts undertaken by the recruiter through various channels such as job boards, social media, networking events, and employee referrals. A higher number of candidates sourced suggests a broader talent pool and reflects proactive efforts in searching for potential candidates. However, the focus should not be solely on quantity; the quality of sourced candidates is equally crucial in achieving successful placements.
Calculation of this KPI is relatively straightforward, involving tracking the total count of candidates identified through various sourcing methods within a specific timeframe. Interpretation of the metric requires comparison against historical data or industry benchmarks to determine its effectiveness in the recruitment process.
Candidate Response Rate:
The candidate response rate measures the effectiveness of the recruiter's outreach efforts in eliciting responses from potential candidates. It indicates the level of engagement and interest generated through initial contact. A higher response rate implies that candidates find the outreach appealing, which can lead to a higher likelihood of successful conversions.
To calculate this KPI, the number of candidates who responded to outreach (e.g., emails, calls, messages) is divided by the total number of candidates contacted, expressed as a percentage. A low response rate may signify that the sourcing approach needs refinement or that the targeted candidates are not the right fit for the position.
Conversion Rate from Sourcing to Interview:
The conversion rate from sourcing to interview is a pivotal KPI that evaluates a recruiter's ability to progress candidates from the initial sourcing stage to the interview phase. A high conversion rate indicates that the sourced candidates possess the desired qualifications, and the recruiter's initial screening processes are effective.
Calculation of this KPI involves dividing the number of candidates who progressed to the interview stage by the total number of sourced candidates, expressed as a percentage. A lower conversion rate may necessitate reviewing the screening criteria or modifying the sourcing approach to attract more suitable candidates.
In conclusion, tracking sourcing and outreach metrics through relevant KPIs is essential for recruiters to assess the efficiency and effectiveness of their efforts. By analyzing these metrics, recruiters can identify areas for improvement, refine their strategies, and ultimately attract and engage high-quality candidates who align with the organization's needs and culture. Successful sourcing and outreach lay the foundation for a robust talent acquisition process and contribute significantly to the organization's long-term success in attracting top talent.
Candidate Quality Metrics
In the realm of recruitment, finding the right candidate for a job is paramount to an organization's success. Candidate quality metrics serve as crucial indicators to assess the effectiveness of a recruiter in identifying and presenting high-caliber individuals to the hiring managers. These metrics go beyond the simple numbers game of applicants and delve into the realm of assessing whether the candidates possess the necessary skills, experience, and cultural fit to excel within the organization.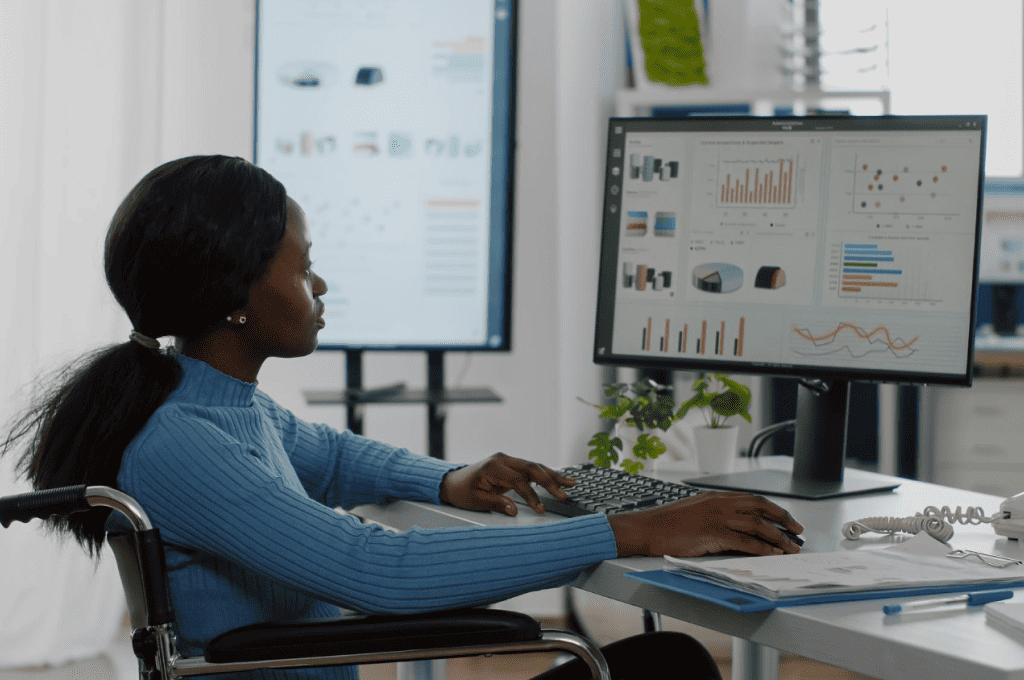 A successful recruitment process not only fills the open positions but also contributes to the long-term success and growth of the company.
Candidate Fit-to-Job:
Candidate fit-to-job is a pivotal metric that evaluates how well a candidate matches the requirements of the job they are being considered for. A recruiter's expertise lies in comprehending the specific needs of the role and identifying candidates who possess the appropriate skill set, experience, and cultural alignment. This metric can be assessed through various means, such as detailed interviews, technical assessments, and psychometric tests. By ensuring that candidates align with the job's demands, recruiters increase the likelihood of successful placements, reduce turnover rates, and foster a more engaged and productive workforce.
Candidate Retention Rate:
The candidate retention rate is an insightful metric that gauges the ability of a recruiter to find candidates who not only excel during the hiring process but also thrive within the organization over the long term. High retention rates signify that the selected candidates are content with their roles, feel valued, and are effectively integrated into the company culture. On the other hand, low retention rates may indicate that the hiring process lacks thoroughness, leading to the selection of candidates who may not be the best fit for the organization. By consistently tracking candidate retention rates, recruiters can refine their approach to attract and hire candidates who are more likely to remain committed to the company.
Candidate Feedback Score:
Candidate feedback is a valuable source of information for recruiters, providing insights into the recruitment process from the candidate's perspective. By collecting feedback from candidates, recruiters gain valuable insights into the strengths and weaknesses of their processes. This data can be used to identify areas for improvement, enhance the candidate experience, and adjust strategies for attracting top talent. A positive candidate feedback score not only contributes to the organization's reputation as an employer of choice but also increases the likelihood of candidates referring other high-quality candidates to the company.
In conclusion, candidate quality metrics play a central role in determining the effectiveness of recruiters in identifying and securing top talent. Assessing candidate fit-to-job, candidate retention rates, and candidate feedback scores provides recruiters with a comprehensive view of their performance. Armed with this information, recruiters can make data-driven decisions, fine-tune their strategies, and ultimately contribute to the sustained success of the organization by building a high-performing and engaged workforce.
Time and Process Metrics
In the fast-paced world of recruitment, time is of the essence. Efficiently managing the hiring process is crucial to securing top talent and meeting organizational needs. Time and process metrics offer valuable insights into how well recruiters are handling the various stages of recruitment, from sourcing candidates to making the final offer. By focusing on these metrics, recruitment teams can identify bottlenecks, streamline workflows, and enhance the overall candidate experience.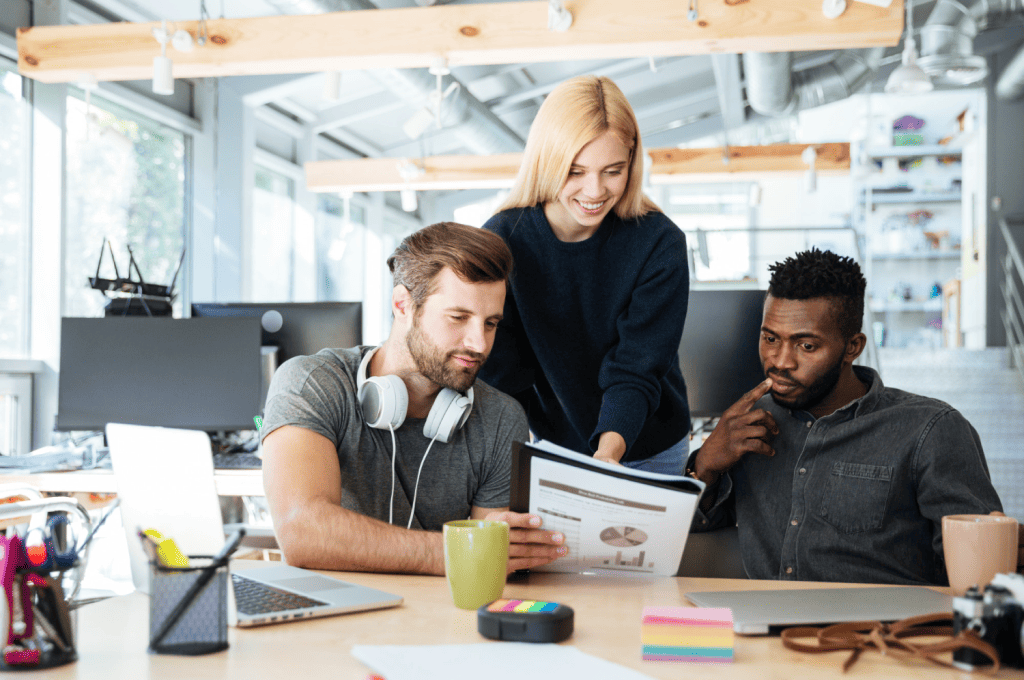 Time-to-Interview:
Time-to-Interview measures the duration between a candidate's application submission and the moment they are scheduled for an interview. A lengthy time-to-interview can lead to candidate frustration and potentially lose top candidates to competitors. By tracking this metric, recruiters can pinpoint areas where the process is slowing down and take corrective action. Factors that may contribute to a prolonged time-to-interview include excessive screening steps, delays in scheduling, or communication gaps.
To calculate the time-to-interview, record the date a candidate applies and the date they are invited for an interview. Then, calculate the difference between these dates for each candidate. The average time-to-interview for all candidates will provide a useful benchmark to assess the efficiency of the recruitment process.
Time-to-Hire:
Time-to-Hire refers to the period between a candidate's application and the moment they accept the job offer. This metric measures the overall efficiency of the recruitment process, including screening, interviewing, decision-making, and negotiation. A lengthy time-to-hire can lead to increased costs, decreased productivity, and prolonged gaps in the workforce.
To calculate time-to-hire, record the date a candidate applies and the date they accept the offer. Calculate the time difference for each successful hire and find the average to gauge the typical time-to-hire for the organization.
Interview-to-Offer Ratio:
The Interview-to-Offer Ratio assesses the number of interviews conducted before an offer is extended. A low ratio might indicate a lack of alignment between recruiters and hiring managers on candidate criteria or inadequate screening methods, leading to inefficient use of resources and time.
To calculate this ratio, divide the number of interviews by the number of offers made within a specific period. For instance, if 100 interviews were conducted, and 20 offers were extended, the interview-to-offer ratio would be 5:1.
Time and process metrics are essential tools for recruiters to identify areas of improvement in their recruitment process. By optimizing the time taken to interview and hire candidates and enhancing the interview-to-offer ratio, recruiters can attract top talent, reduce time-to-fill, and increase the overall efficiency of the recruitment process, ultimately contributing to the organization's success.
Conclusion
In conclusion, Key Performance Indicators (KPIs) are essential tools for recruiters to gauge their effectiveness and make informed decisions. By monitoring metrics such as Time-to-Fill, Cost-per-Hire, Candidate Fit-to-Job, and Diversity Hiring Rate, recruiters can optimize their strategies and enhance overall recruitment performance. These KPIs not only help in measuring individual success but also contribute to organizational growth and success. Consistent analysis of KPI data allows recruiters to identify areas for improvement, foster candidate satisfaction, and strengthen client relationships. Emphasizing the significance of continuous improvement, effective KPI tracking remains a critical aspect of achieving recruitment excellence in a competitive landscape.
Hirebee Makes finding the right candidates for your team a lot easier, especially with the help of effective recruitment marketing solutions and improved job distribution.
FAQs
What are Key Performance Indicators (KPIs) for recruiters?
Key Performance Indicators (KPIs) for recruiters are specific metrics used to assess and measure the performance and effectiveness of recruiters in their talent acquisition efforts. These indicators help recruiters and organizations gauge the success of their recruitment strategies and identify areas for improvement.
Why are Key Performance Indicators important for recruiters?
KPIs are essential for recruiters because they provide objective and quantifiable data on their performance. These metrics allow recruiters to make data-driven decisions, optimize their recruitment processes, and align their efforts with the organization's overall goals. Moreover, KPIs help in evaluating the return on investment (ROI) of recruitment activities and ensure that resources are utilized efficiently.
What are some common overall recruitment metrics used as KPIs?
Common overall recruitment metrics used as KPIs include Time-to-Fill (TTF), which measures the time taken to fill a vacant position, and Cost-per-Hire (CPH), which calculates the cost associated with hiring a candidate.
How can recruiters improve their candidate sourcing using KPIs?
Recruiters can improve candidate sourcing by tracking metrics such as the number of candidates sourced and the candidate response rate. These metrics help recruiters assess the effectiveness of their sourcing strategies and identify which channels yield the best results. By analyzing this data, recruiters can focus on sourcing methods that attract high-quality candidates efficiently.
What candidate quality metrics should recruiters consider?
Candidate quality metrics include Candidate Fit-to-Job, which assesses how well candidates match the requirements of the job, Candidate Retention Rate, which measures the percentage of candidates who stay with the company over time, and Candidate Feedback Score, which gathers feedback on the recruitment experience from candidates.