In today's dynamic job market, one of the critical questions facing both employers and job seekers is whether to disclose compensation details in job advertisements. This dilemma, encapsulated in the title "To Disclose or Not to Disclose: The Salary Dilemma in Job Ads – Pros and Cons," reflects the ongoing debate surrounding the practice of salary transparency in job listings.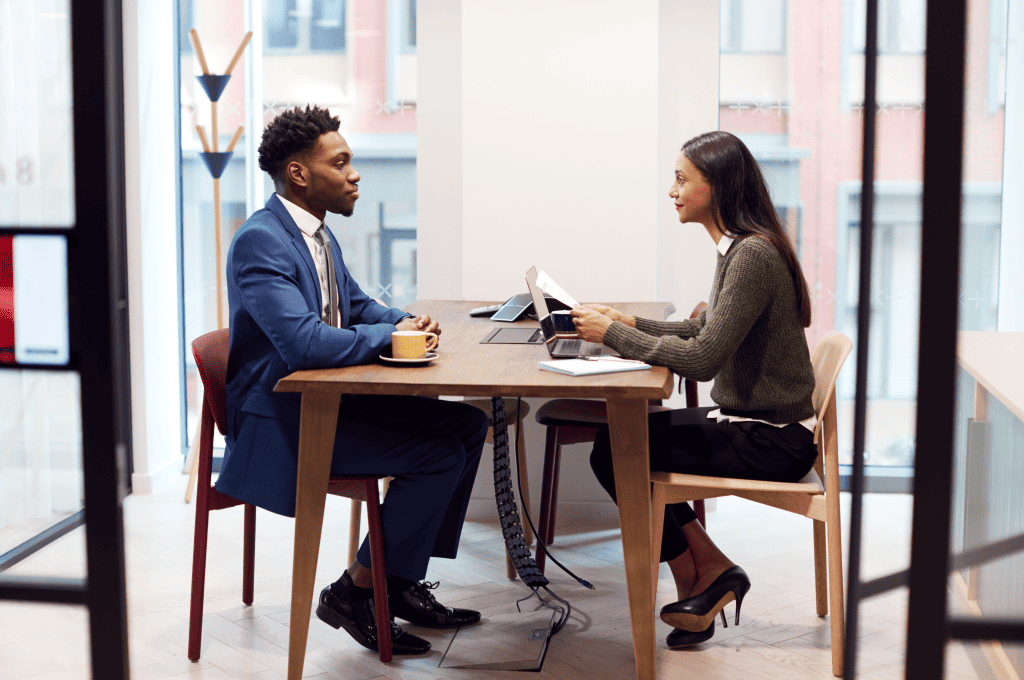 Job ad salary transparency, commonly known as compensation disclosure in job listings, is the act of openly sharing the salary range in job advertisements or specific compensation package an employer is willing to offer for a particular position. This practice has gained considerable attention in recent years, with proponents and opponents vigorously advocating for their respective stances.
Transparency in job ads comes with its set of advantages. Firstly, it can help in attracting more qualified candidates. When salary information is included in a job posting, it enables job seekers to make informed decisions, saving time for both parties by ensuring that applicants align with the organization's compensation expectations.
Moreover, salary transparency fosters a culture of openness and trust, showcasing an organization's commitment to fair pay practices. This can be a powerful recruitment tool, as it not only draws in potential talent but also boosts employee morale and loyalty among current staff.
On the other side of the spectrum, opponents argue that disclosing compensation details can stifle negotiations and flexibility. For instance, in some cases, a candidate might be willing to accept a lower salary for a position with a strong cultural fit or additional benefits. Transparent job ads could deter such applicants, limiting the company's ability to negotiate based on individual circumstances.
This introductory overview sets the stage for a comprehensive exploration of the pros and cons of salary transparency in job advertisements, shedding light on the multifaceted nature of this ongoing debate. It is imperative for businesses and job seekers alike to understand the ramifications of their choices in this regard, as the decision to disclose or not to disclose holds profound implications for the evolving landscape of recruitment and workforce dynamics.
And if you are stuck with this issue of whether or not to discolse the salary, the let Hirebee assist you with it.
Pros of Disclosing Salaries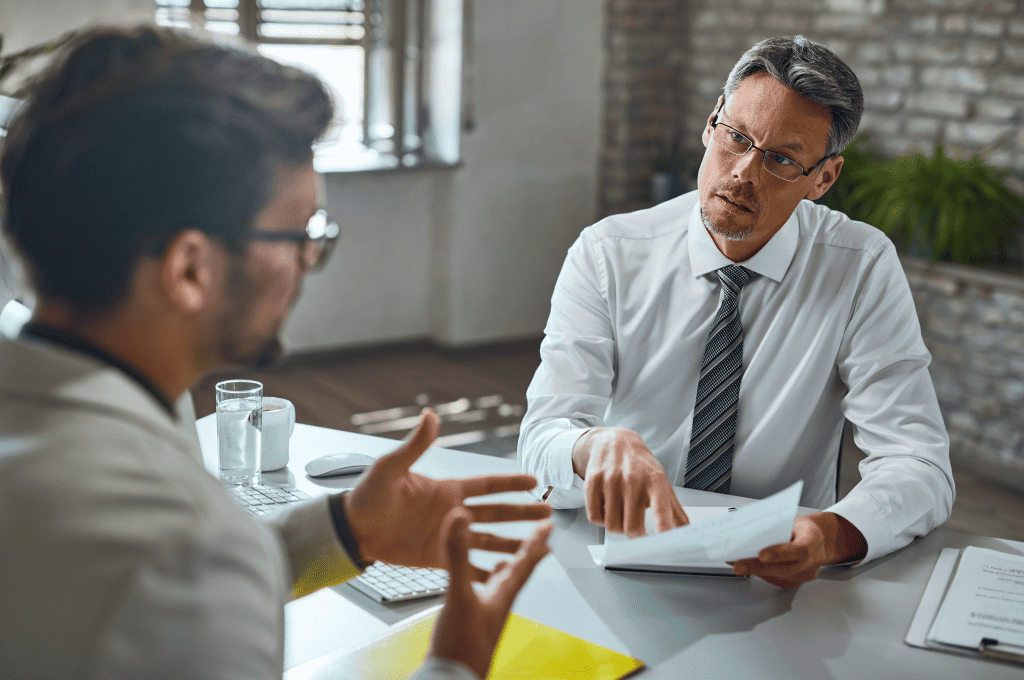 The practice of including the salary range in job advertisements and explicitly mentioning competitive salary figures in job postings has been steadily gaining ground in the realm of modern recruitment. This approach offers a host of benefits for both employers and job seekers, reshaping the dynamics of the hiring process. Below, we explore the key advantages of embracing salary transparency in job listings:
1. Transparency Attracts the Right Candidates:
One of the primary advantages of disclosing salaries is the ability to attract candidates who align with the organization's compensation expectations. When job seekers have a clear understanding of the compensation on offer, they can make more informed decisions about whether to apply for a position. This transparency minimizes the risk of attracting applicants whose salary negotiation strategies greatly exceed what the employer is willing to offer, saving valuable time and resources for both parties.
2. Demonstrates a Commitment to Fair Pay Practices:
Including salary details in job advertisements showcases an employer's commitment to fair pay practices. It sends a powerful message that the company values transparency and equitable compensation. This commitment can be a strong recruitment tool, especially in a job market where job seekers increasingly prioritize ethical and fair treatment in the workplace. Potential employees are more likely to be drawn to organizations that are forthright about their compensation structure.
3. Enhances Employee Morale and Loyalty:
When a company openly shares its salary information, it fosters a culture of trust and fairness among its current employees. Knowing that compensation is based on objective criteria and is consistent with industry standards can boost morale and job satisfaction. This, in turn, can lead to increased employee loyalty and reduced turnover rates, ultimately saving the company the costs associated with recruitment and training of new staff.
4. Simplifies the Negotiation Process:
Salary negotiations can be a complex and often uncomfortable part of the hiring process. Disclosing salaries up front simplifies this process for both parties. Job seekers can enter negotiations with a clear understanding of what is on the table, which helps manage their expectations. Employers, on the other hand, can avoid wasting time and resources on candidates who would not be satisfied with the offered compensation.
5. Aligns with Job Seeker Salary Expectations:
In today's digital age, information is readily accessible, and job seekers often have a good sense of the industry's salary standards for their qualifications and experience. When employers are upfront about their salary offers, they are more likely to attract candidates whose expectations are in line with the provided figures. This alignment reduces the likelihood of salary-related conflicts during the hiring process.
6. Reduces Gender and Racial Pay Gaps:
Salary transparency can play a pivotal role in narrowing gender and racial pay gaps. By openly sharing compensation details, organizations are forced to confront and rectify any disparities that may exist within their pay structures. This promotes a more equitable and diverse workforce, contributing to a fairer and more inclusive job market.
Cons of Disclosing Salaries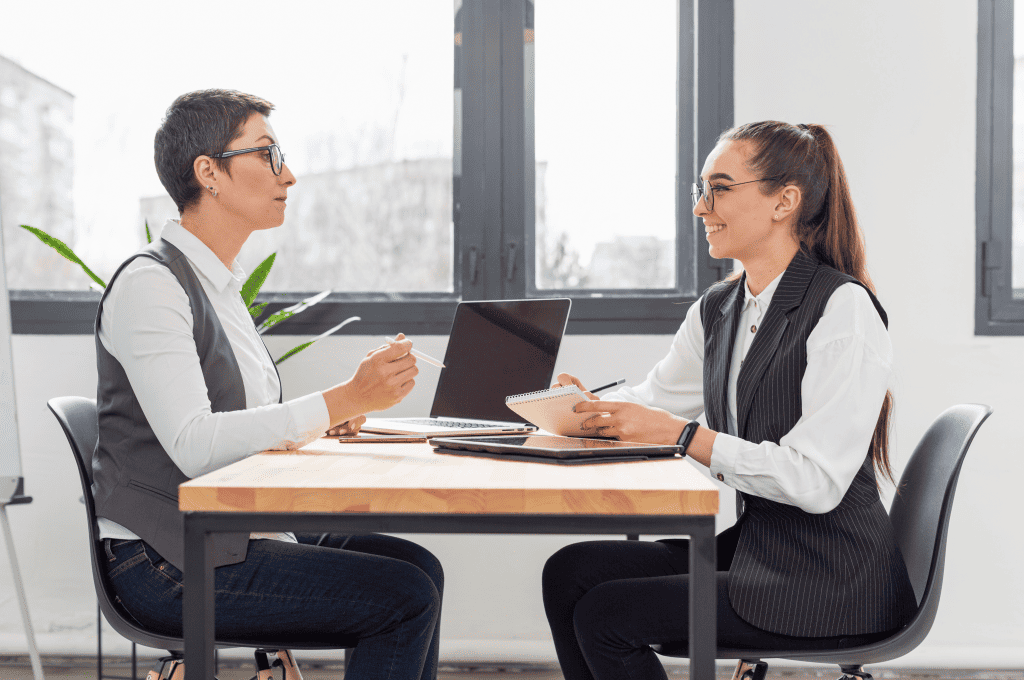 While the concept of salary disclosure in job advertisements has gained traction and support for its transparency and fairness, there are also valid concerns and drawbacks to consider when deciding whether to openly share compensation details in job postings. Here, we delve into the notable disadvantages associated with this approach, examining how salary disclosure impacts candidates and exploring cases where it may not be the most effective strategy for attracting top talent.
1. Reducing Leverage in Salary Negotiations:
One of the primary concerns with disclosing salaries is that it can reduce candidates' leverage in salary negotiations. When job seekers are aware of the salary range up front, they may be less inclined to negotiate for a higher compensation package. Employers, consequently, may miss out on talented individuals who would have been willing to accept a lower initial offer but didn't have the opportunity to negotiate.
2. Limiting Candidate Pool:
Salary disclosure impact on candidates by inadvertently limiting the candidate pool. Top talent may bypass job listings where the salary is deemed too low for their qualifications, even if they would have been willing to consider the position with more context. In cases where an organization can offer competitive non-monetary benefits or opportunities for growth, these aspects might not be considered due to a fixation on the salary figure alone.
3. Inflexibility for Unique Candidates:
Every candidate is unique, with varying qualifications, experiences, and personal circumstances. Salary disclosure may not account for these individual nuances. Some candidates may be willing to accept a non-competitive salary in job postings in exchange for other non-monetary benefits, such as flexible work arrangements, additional vacation days, or stock options. Disclosing salaries upfront can deter such individuals, leading to missed opportunities for companies and potential employees alike.
4. Encouraging Competitive Salary Inflation:
Attracting top talent through salary transparency may unintentionally encourage a competitive salary inflation trend. When one company in an industry discloses an attractive compensation package, other businesses may feel pressured to match or exceed that offer. This can lead to a continuous cycle of escalating salary expectations, which may not be sustainable for all organizations.
5. Privacy Concerns for Current Employees:
Openly sharing salary information can lead to privacy concerns among current employees. If an organization practices salary transparency, employees may feel uncomfortable knowing that their colleagues can easily access their salary details. This could create tension and impact workplace morale, as individuals may compare themselves to others and feel undervalued.
6. Case Studies on Salary Disclosure:
Several salary disclosure case studies provide insights into the potential pitfalls of salary disclosure. In some industries or geographic locations, employers have experimented with both transparent and non-transparent approaches. The outcomes have been mixed, with some companies experiencing recruitment challenges due to salary disclosure.
For instance, a tech startup in a highly competitive market decided to disclose their salaries to attract top talent. While they received a high volume of applications, many were from candidates seeking more than the company could afford to offer. This led to a significant increase in recruitment costs and a longer time-to-hire metric, affecting the company's overall growth.
In another case, a nonprofit organization implemented salary transparency to promote their commitment to fairness. However, this led to discontent among employees, as they discovered disparities in compensation among colleagues with similar roles and experiences. It required substantial efforts to rectify these disparities and regain employee trust.
In conclusion, while the idea of salary disclosure in job advertisements carries the promise of transparency and fairness, it is not without its challenges. Companies must carefully evaluate the potential drawbacks and weigh them against the benefits before deciding whether to adopt this approach in their recruitment strategies.
Navigating Salary Information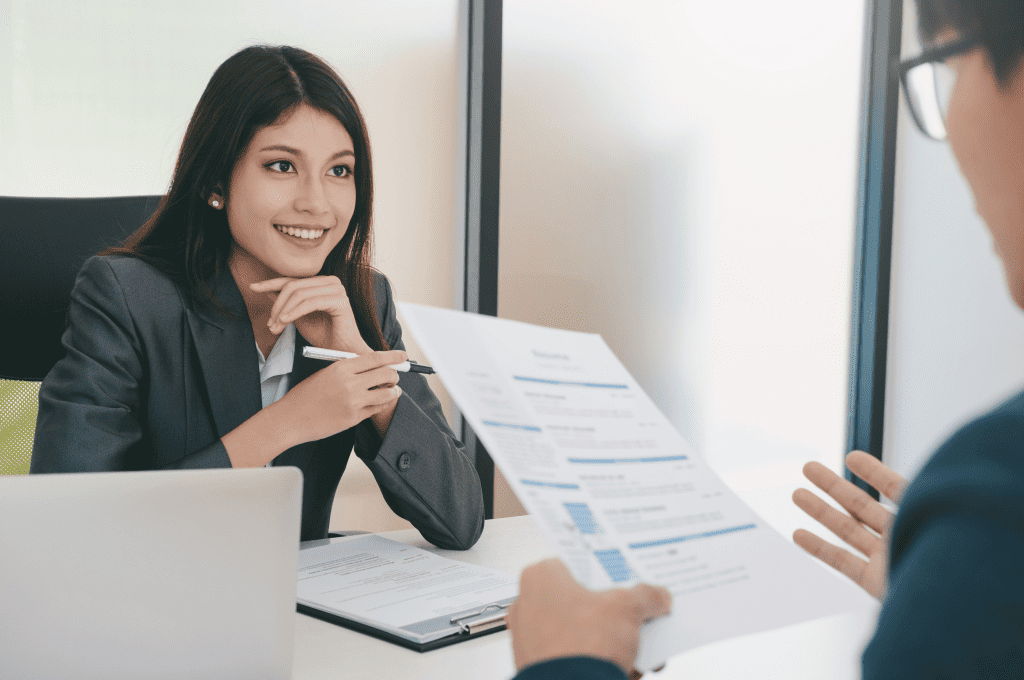 As the debate on salary disclosure in job ads continues to evolve, job seekers find themselves in a unique position where they must skillfully navigate the wealth of available salary information, both in job descriptions and through their own research. In this section, we explore the challenges and opportunities of this new landscape, shedding light on the importance of job seeker salary research and the implications of salary information in job descriptions.
1. Job Seeker Salary Research:
In an age where information is readily accessible, job seekers have powerful tools at their disposal to research and assess potential employers. Conducting comprehensive job seeker salary research is a fundamental aspect of this process. Here are some key elements to consider:
a. Online Resources:
Numerous websites and platforms offer insights into salary ranges for various job positions and industries. Websites like Glassdoor, PayScale, and LinkedIn can provide a wealth of salary data based on user-reported figures. Job seekers can leverage these resources to gain a general idea of the salary expectations associated with a particular role.
b. Industry Benchmarking:
To gain a more precise understanding of salary expectations within their specific industry, job seekers can explore industry-specific reports and benchmarks. Professional associations, government labor statistics, and industry publications often release annual reports that detail average salaries, compensation trends, and regional variations.
c. Networking:
Networking remains a valuable source of salary information. Engaging with industry peers, mentors, and professionals can provide insights into the real-world compensation landscape. Conversations with those in similar roles or organizations can yield valuable data that might not be readily available online.
2. Salary Information in Job Descriptions:
Incorporating salary information in job descriptions is a practice that is gaining traction among employers. When employers choose to disclose compensation details upfront, job seekers can benefit in the following ways:
a. Time Savings:
Clear and upfront salary information can save job seekers time by helping them quickly filter out positions that do not align with their financial expectations. This eliminates the need to invest time and effort in pursuing roles that ultimately prove unsuitable.
b. Enhanced Negotiation:
For candidates who appreciate transparency, having salary information in the job description simplifies the negotiation process. They can enter discussions with a solid understanding of the initial offer, potentially reducing the back-and-forth associated with salary negotiations.
c. Alignment with Expectations:
When job descriptions include salary figures, it helps align job seeker expectations with what the employer is willing to offer. This reduces the likelihood of disappointment during the hiring process, as candidates have a clear understanding of what they are signing up for.
However, it's important to acknowledge the potential downsides as well. For some job seekers, the presence of a salary figure in the job description might be a deterrent if the offered compensation falls below their expectations. This can lead to missed opportunities, as job seekers may not fully consider the potential non-monetary benefits or opportunities for growth that the role offers.
Navigating salary information in job descriptions and conducting thorough job seeker salary research are essential skills in today's competitive job market. While salary transparency brings numerous benefits, job seekers should also be mindful of the broader context of a position and consider factors such as company culture, growth potential, and work-life balance when evaluating opportunities. By balancing their research with a comprehensive understanding of their own career goals and priorities, job seekers can make informed decisions and optimize their job search efforts.
FAQs
FAQ 1: Why is there a debate about disclosing salaries in job advertisements?
Answer: The debate arises from the tension between transparency and flexibility. Proponents argue that disclosing salaries promotes fairness and helps job seekers make informed decisions. Opponents are concerned that it can limit the candidate pool, reduce negotiation flexibility, and lead to salary inflation, particularly in highly competitive fields.
FAQ 2: How can I research salary information as a job seeker?
Answer: Job seekers can research salary information through various means, including online resources like Glassdoor and PayScale, industry-specific benchmarks and reports, and networking with professionals in their field. These sources provide valuable insights into salary expectations and trends.
FAQ 3: Are there any downsides to salary information in job descriptions?
Answer: Yes, while salary information in job descriptions can simplify the job search process, it might deter candidates who focus solely on monetary compensation. Some candidates may overlook opportunities for growth, unique non-monetary benefits, or organizations with strong cultural fits.
FAQ 4: How does salary disclosure impact salary negotiation?
Answer: Salary disclosure can simplify negotiations by providing a clear starting point. However, it might reduce candidates' incentive to negotiate for a higher salary, potentially limiting their ability to secure better compensation packages.
FAQ 5: Can salary disclosure reduce gender and racial pay gaps?
Answer: In some cases, salary disclosure can help reduce gender and racial pay gaps by highlighting disparities in an organization's pay structure. This transparency can motivate companies to address and rectify these disparities, fostering a more equitable work environment. However, it's not a guaranteed solution and requires additional efforts and policies to be fully effective.
Conclusion
The salary disclosure debate underscores the evolving dynamics of the job market. Job seekers now have access to a wealth of information, enabling them to make informed decisions. While salary transparency has advantages, it's not without drawbacks.
Employers and candidates must carefully consider their individual needs and priorities, recognizing that transparency can simplify the process for some while limiting opportunities for others.
In this era of information accessibility, navigating salary information becomes an essential skill, allowing job seekers to strike a balance between financial expectations and broader career goals.
And if you want to know about how to navigate through the salary issues in the job listings, then let Hirebee deal with this issue for you.