In today's fast-paced business landscape, Human Resources (HR) and Recruitment Process Automation have emerged as critical tools to optimize workforce management and talent acquisition. Automation, driven by cutting-edge technologies like artificial intelligence and machine learning, has revolutionized traditional HR practices, providing companies with a competitive advantage in attracting and retaining top talent.
This article explores the key benefits and advantages of HR & Recruitment Process Automation, highlighting its transformative impact on businesses. From streamlining the recruitment process through automated candidate sourcing and screening to enhancing the candidate experience with personalized communication, automation has proven instrumental in making HR operations more efficient and effective.
Hirebee offers automated recruitment features such as candidate screening and sourcing, which ensures that you can find the best candidates for your team.
Furthermore, we delve into the data-driven decision-making capabilities of automation, empowering HR professionals to make informed choices for workforce planning and talent management. With insights into real-world case studies and future trends, this article advocates embracing HR & Recruitment Process Automation as a strategic imperative for organizations seeking to thrive in an increasingly dynamic and digitally-driven world.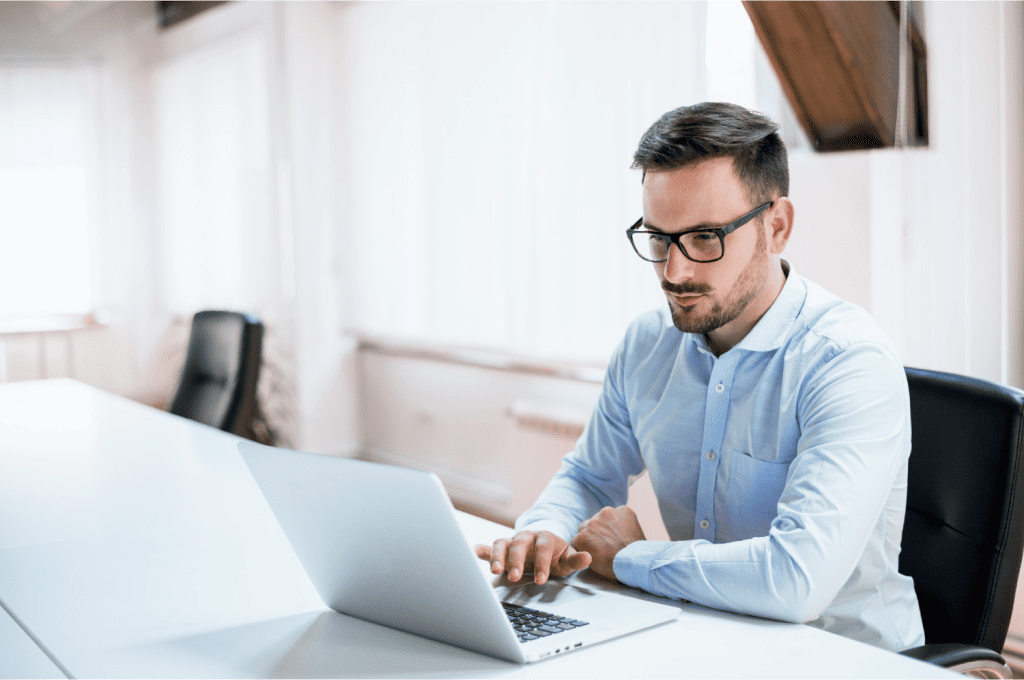 Streamlining Recruitment Process
The process of finding and hiring the right talent is essential for any organization's success. HR & Recruitment Process Automation offers a plethora of benefits in streamlining this critical process. Firstly, automation enables the sourcing and screening of candidates efficiently, using AI algorithms to match job requirements with candidate profiles, saving recruiters substantial time and effort. Additionally, implementing an Applicant Tracking System (ATS) ensures that all applicant data is centralized, organized, and easily accessible, simplifying the hiring workflow.
Moreover, automation significantly accelerates the entire hiring process, reducing time-to-fill positions, and preventing potential delays due to manual tasks. This swift turnaround not only enhances the candidate experience but also helps businesses secure top talent before competitors. Furthermore, data-driven decision-making becomes a reality with automation, as AI and analytics tools assess candidate fit objectively, based on historical data and performance metrics. By leveraging these insights, organizations can make more informed and predictive hiring decisions.
Overall, the advantages of streamlining recruitment processes through automation are manifold. It allows companies to increase the efficiency and effectiveness of their talent acquisition efforts, thereby strengthening the overall workforce. As a result, organizations can stay agile, competitive, and better equipped to meet the ever-evolving demands of the business landscape.
Data-Driven Decision Making
Data-driven decision making is a cornerstone of HR and recruitment process automation, empowering organizations to make strategic, evidence-based choices throughout the talent acquisition and management lifecycle. By harnessing the power of artificial intelligence (AI) and analytics, businesses can gain invaluable insights that optimize recruitment practices and enhance workforce planning.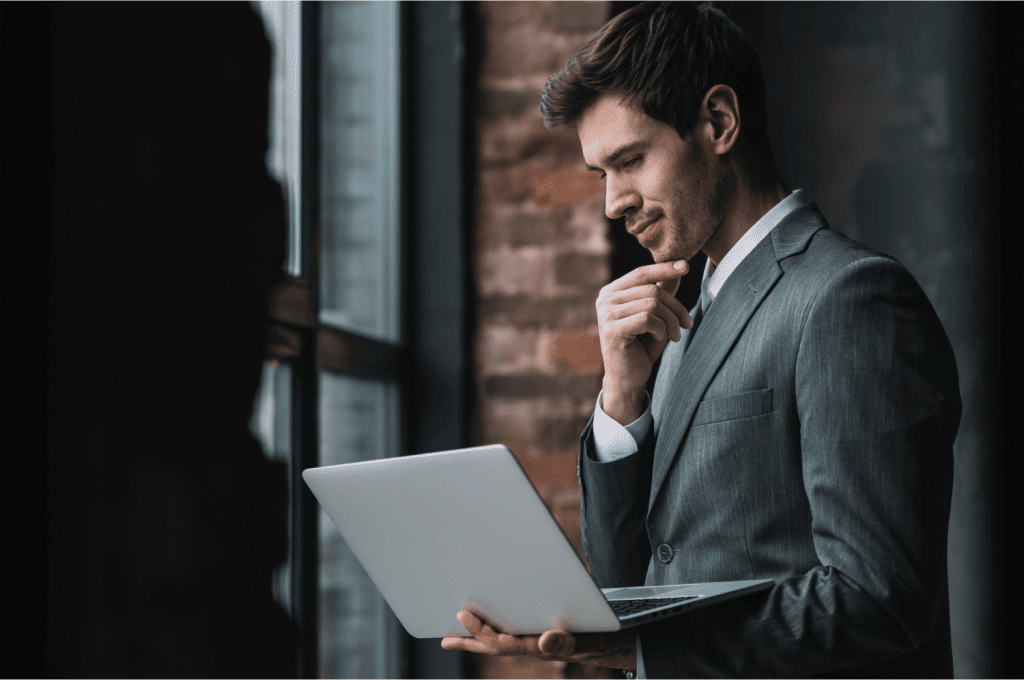 One of the key advantages of data-driven decision making is the ability to evaluate candidate fit more accurately. AI-powered algorithms can analyze vast amounts of candidate data, including resumes, assessments, and interview responses, to identify patterns and predict candidate success. This not only expedites the candidate screening process but also increases the likelihood of hiring individuals who align with the organization's values and objectives.
Moreover, data-driven decision making enables predictive analytics, which allows HR professionals to anticipate future talent needs and devise proactive recruitment strategies. By understanding workforce trends and skill gaps, companies can preemptively address potential shortages, ensuring a steady pipeline of qualified candidates to fill critical roles.
Furthermore, automation helps in reducing unconscious biases that may influence traditional hiring decisions. By relying on data-driven insights, companies can prioritize skills, qualifications, and experience over factors like gender or ethnicity, fostering a more diverse and inclusive workforce.
Overall, data-driven decision making underpins the effectiveness of HR and recruitment process automation, leading to better hiring outcomes, improved employee retention, and increased overall organizational success. As businesses continue to embrace digital transformation, harnessing data for decision making will remain crucial in gaining a competitive edge in attracting and retaining top talent in an ever-evolving job market.
Reducing Administrative Burden
One of the significant advantages of HR & Recruitment Process Automation is its ability to alleviate the administrative burden faced by HR professionals. By automating various time-consuming tasks, HR teams can focus on strategic and value-added activities.
Firstly, automation streamlines interview scheduling and coordination. Instead of engaging in back-and-forth email exchanges, automated systems can efficiently manage interview calendars, ensuring seamless communication between candidates and interviewers. This not only saves time but also enhances the candidate experience, as they perceive a well-organized and responsive recruitment process.
Secondly, the adoption of paperless onboarding and document management systems significantly reduces paperwork and manual data entry. New hires can complete onboarding documentation electronically, and all relevant documents are stored securely in a centralized database. HR staff can easily access and manage these records, improving efficiency and data accuracy.
Furthermore, automation simplifies compliance and regulatory requirements. HR professionals can set up alerts and reminders to ensure that employees' certifications and licenses are up-to-date, reducing the risk of non-compliance and potential penalties.
By employing self-service HR portals, employees gain autonomy in accessing and updating their information, such as personal details, benefits, and time off. This not only empowers employees but also lightens the HR team's workload by reducing routine inquiries.
In conclusion, reducing the administrative burden through HR & Recruitment Process Automation is a game-changer for HR departments. It optimizes time management, improves data accuracy, ensures compliance, and empowers employees, ultimately leading to a more efficient and effective HR function.
Enhancing Candidate Experience
In the competitive job market, providing an exceptional candidate experience is crucial for attracting and retaining top talent. HR & Recruitment Process Automation plays a significant role in improving this aspect of the hiring journey. Through automation, companies can create a seamless and personalized candidate experience, leaving a lasting positive impression on potential hires.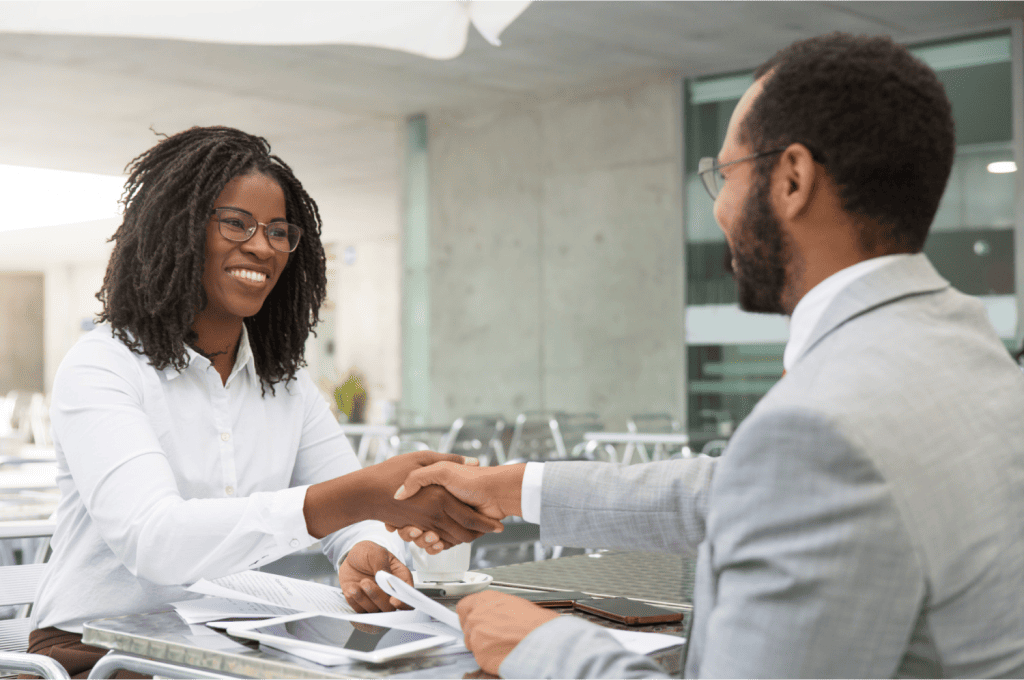 One key advantage of automation is personalized communication. Automated emails and updates can be tailored to individual candidates, keeping them informed about their application status and next steps. This not only reduces uncertainty and anxiety for applicants but also demonstrates the organization's commitment to clear and timely communication.
Moreover, automation streamlines the application process itself. User-friendly interfaces and intuitive online forms make it easier for candidates to apply, which can lead to a higher number of qualified applicants. Additionally, incorporating chatbots on career websites or application portals allows for immediate support and answers to frequently asked questions, enhancing the overall candidate experience.
By offering a more efficient and personalized journey, companies are more likely to leave a positive impression on candidates, regardless of the outcome of their application. Even those who might not be the right fit for current openings may consider reapplying in the future or referring other potential candidates based on their positive experience.
In conclusion, HR & Recruitment Process Automation enhances candidate experience by providing personalized communication, user-friendly interfaces, and instant support through chatbots. By investing in automation, organizations can attract top talent, strengthen their employer brand, and build a talent pipeline for future hiring needs. A positive candidate experience ultimately contributes to a more competitive and successful hiring process for businesses of all sizes.
Improving HR Productivity and Efficiency
Incorporating HR & Recruitment Process Automation offers a multitude of advantages, one of which is significantly improving HR productivity and efficiency. By automating repetitive and time-consuming tasks, HR professionals can redirect their focus towards strategic initiatives and enhancing the overall employee experience.
One primary benefit is automated employee data management and record-keeping. Gone are the days of manually updating spreadsheets and filing cabinets. With automation, employee information, performance evaluations, training records, and other critical data are seamlessly captured and stored in a secure, centralized system. This accessibility enables HR teams to make data-driven decisions quickly and accurately.
Additionally, self-service HR portals empower employees to access and update their information independently. This self-sufficiency not only reduces the administrative burden on HR but also enhances employee satisfaction and engagement by giving them more control over their data and requests.
AI-powered HR analytics is another game-changer. Automation enables HR departments to analyze vast amounts of data efficiently, uncovering insights into employee performance, engagement, and retention trends. Armed with this information, HR can proactively address issues and create strategies for talent development and organizational growth.
By streamlining HR processes through automation, businesses can achieve optimal efficiency, freeing up HR professionals to focus on building strong company cultures, fostering talent development, and contributing to overall business success. The resulting gains in productivity and engagement lead to a more satisfied and motivated workforce, positioning organizations to thrive in the ever-evolving landscape of the modern workplace.
Cost Savings and ROI
One of the most compelling reasons for implementing HR & Recruitment Process Automation is the significant cost savings and return on investment (ROI) it offers. By streamlining the recruitment process and enhancing HR operations, businesses can experience tangible financial benefits.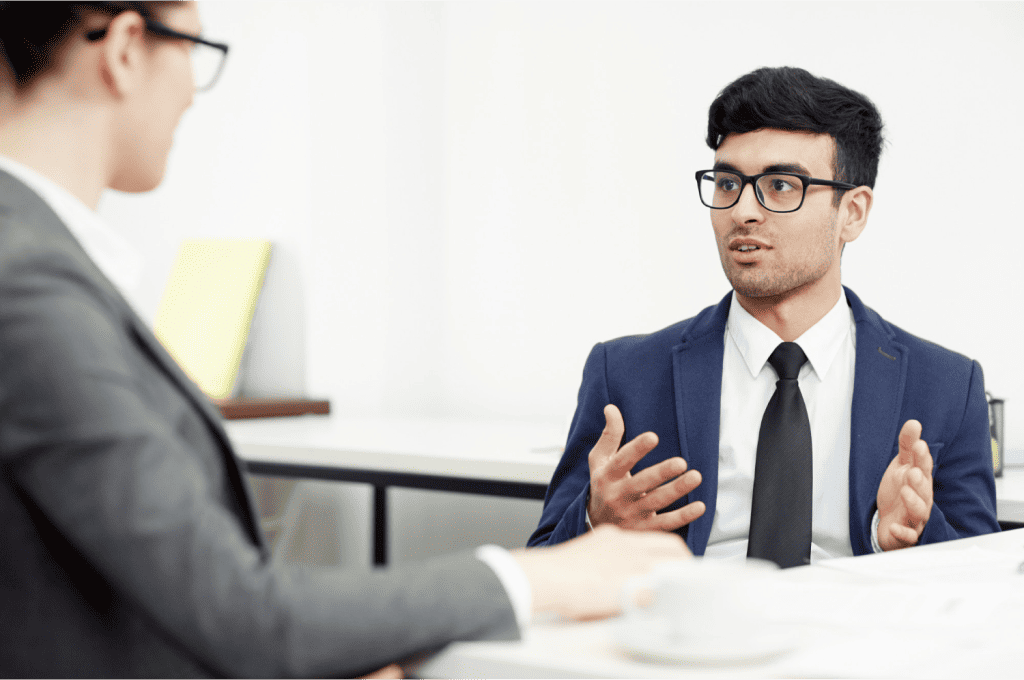 Firstly, automation reduces recruitment costs by optimizing the hiring process. Automated candidate sourcing and screening tools eliminate the need for manual sorting, saving valuable time and resources. An Applicant Tracking System (ATS) ensures a centralized, efficient recruitment process, reducing administrative burdens and ensuring a faster time-to-fill for vacant positions. Moreover, data-driven decision-making, powered by AI and analytics, helps identify the most suitable candidates, reducing the cost of hiring unsuitable candidates.
Secondly, HR automation contributes to reducing employee turnover. With better candidate fit analysis and improved onboarding processes, organizations can retain talent more effectively, saving the expenses associated with frequent recruitment and training.
Calculating the ROI of HR automation involves assessing the costs invested in implementing the system against the savings achieved over time. Lowered operational costs, reduced time-to-fill, decreased turnover rates, and improved overall productivity contribute to a higher ROI. Furthermore, the ability to allocate HR resources to more strategic initiatives rather than repetitive administrative tasks enhances the value of HR professionals within the organization.
In conclusion, HR & Recruitment Process Automation offers significant cost savings, increased efficiency, and a measurable return on investment. Embracing automation in HR operations is not only a smart financial decision but also a key strategic move to stay competitive in the ever-evolving business landscape.
Conclusion
In conclusion, HR & Recruitment Process Automation offers a game-changing array of benefits and advantages for modern businesses. From streamlining recruitment to enhancing candidate experience, data-driven decision-making to cost savings, the impact is transformative. Embracing automation allows HR departments to operate with greater efficiency, productivity, and accuracy. As technology continues to evolve, we can expect even more advanced applications in HR practices. Companies that leverage automation will stay ahead in the competitive talent landscape. By striking a balance between automation and human interaction, businesses can optimize their HR processes and pave the way for a future of work that is both innovative and people-centric.
Hirebee can make finding the right type of candidate much easier with the help of better recruitment marketing and improved job distribution.
FAQs
What is HR & Recruitment Process Automation?
HR & Recruitment Process Automation refers to the use of technology, artificial intelligence (AI), and software applications to streamline and optimize various HR and recruitment tasks. It involves automating processes like candidate sourcing, screening, interview scheduling, onboarding, and data management to improve efficiency and decision-making.
What are the key benefits of HR & Recruitment Process Automation?
HR & Recruitment Process Automation offers several advantages, including faster hiring cycles, improved candidate experience, data-driven decision-making, reduced administrative burden, enhanced HR productivity, and substantial cost savings in the recruitment process.
How does HR & Recruitment Process Automation improve candidate experience?
Automation enhances candidate experience by providing personalized communication, user-friendly application processes, and instant support through chatbots. It keeps candidates informed about their application status and ensures a seamless and engaging hiring journey.
How does HR automation promote data-driven decision-making?
Automation tools analyze candidate data and use AI-driven algorithms to assess candidate fit, predict workforce requirements, and eliminate biases in the hiring process. This data-driven approach enables HR professionals to make more informed and objective decisions.
Can HR & Recruitment Process Automation reduce costs for businesses?
Yes, automation can significantly reduce recruitment costs by shortening the time-to-fill positions, lowering employee turnover through better hiring decisions, and automating various administrative tasks, which saves both time and resources.