In today's competitive job market, the task of hiring the right candidate can be challenging. Employers often seek the perfect match between skills, experience, and cultural fit. However, a unique and increasingly common conundrum faced by hiring managers is the need to reject an overqualified candidate. While on the surface, it may seem like a straightforward decision, it is a sensitive process that requires careful consideration and tact.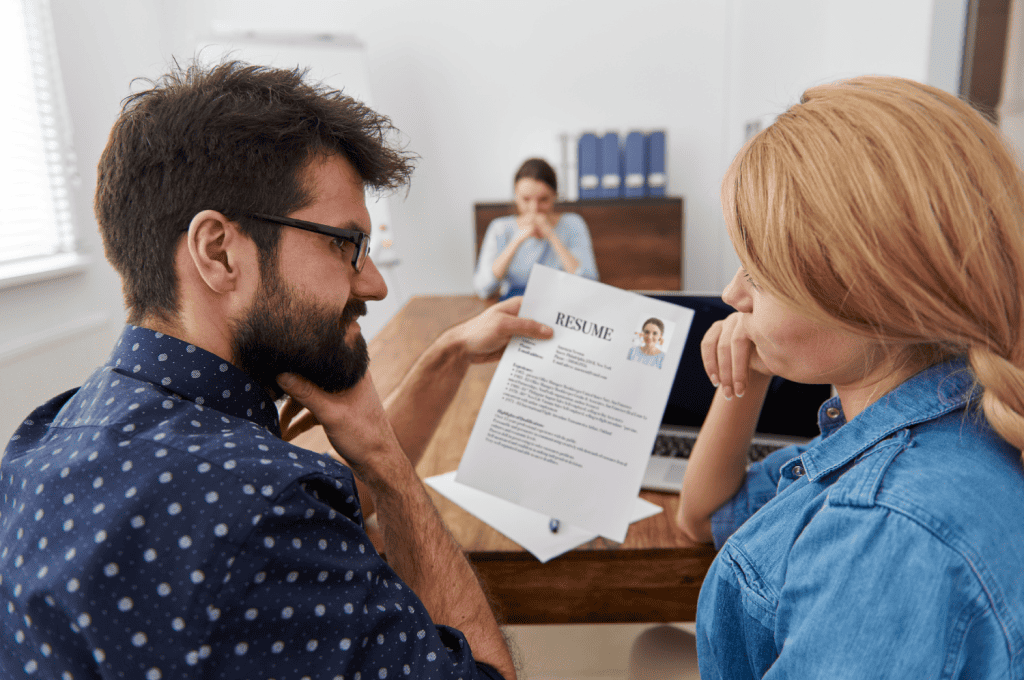 In this guide, we will delve into the complexities surrounding the rejection of overqualified candidates, offering insights, strategies, and best practices to handle this delicate situation with professionalism and empathy. We will explore the reasons why someone might apply for a position beneath their qualifications, the potential risks of overlooking an overqualified applicant, and the ethical responsibilities of employers in this scenario.
Rejecting an overqualified candidate is more than just a matter of saying "no." It involves understanding the motivations of the candidate, recognizing the value they could bring to your organization, and ensuring that your rejection is delivered respectfully and constructively. We will provide you with actionable advice on communication techniques, legal considerations, and maintaining a positive employer brand throughout the process.
By the end of this guide, you will be well-equipped to navigate the nuanced terrain of rejecting an overqualified candidate, turning what could be an uncomfortable situation into a respectful and professional experience for both your organization and the applicant.
Hirebee makes recruiting good candidates much simpler thanks to automated recruitment features like improved candidate sourcing and candidate screening.
Using the right tone in the rejection process
The rejection process is an inevitable part of professional and personal life. Whether it's declining a job applicant, rejecting a proposal, or turning down an invitation, how you convey this message can significantly impact your relationships and reputation. To navigate the delicate task of rejection effectively, one must employ the right tone.
First and foremost, empathy is key. Recognize that rejection can be disappointing and even hurtful for the recipient. Approach the situation with compassion and understanding, acknowledging their efforts or the value they bring. This helps soften the blow and conveys that their time and input were appreciated.
Clarity is another essential element. Ambiguity can lead to confusion and frustration. Clearly and concisely explain the reasons behind the rejection, providing specific feedback if appropriate. This not only helps the recipient understand the decision but also offers them an opportunity for growth and improvement.
Maintaining professionalism throughout the process is vital. Keep emotions in check and avoid personal attacks or negative language. Remember that the rejection reflects the specific situation, not the person themselves. By upholding professionalism, you preserve your own integrity and set a positive example for others.
Offering alternatives or solutions, if applicable, can also be a way to demonstrate a considerate tone. Whether it's suggesting other opportunities, providing guidance, or expressing a willingness to collaborate in the future, these gestures show that you value the relationship and are open to future interactions.
Timing matters in rejection. Try to communicate your decision as promptly as possible, avoiding unnecessary delays that can prolong uncertainty. Respect the recipient's time and emotions by not leaving them in limbo.
In conclusion, using the right tone in the rejection process is crucial for maintaining respectful and productive relationships. Employ empathy, clarity, professionalism, and timely communication to convey your message effectively. By doing so, you can turn a potentially negative experience into an opportunity for growth and maintain the integrity of your personal and professional connections.
Crafting clear, concise, and empathetic rejecting massage
Crafting clear, concise, and empathetic rejection messages is a critical aspect of maintaining positive relationships with job applicants and business partners. Companies should prioritize this practice for several compelling reasons.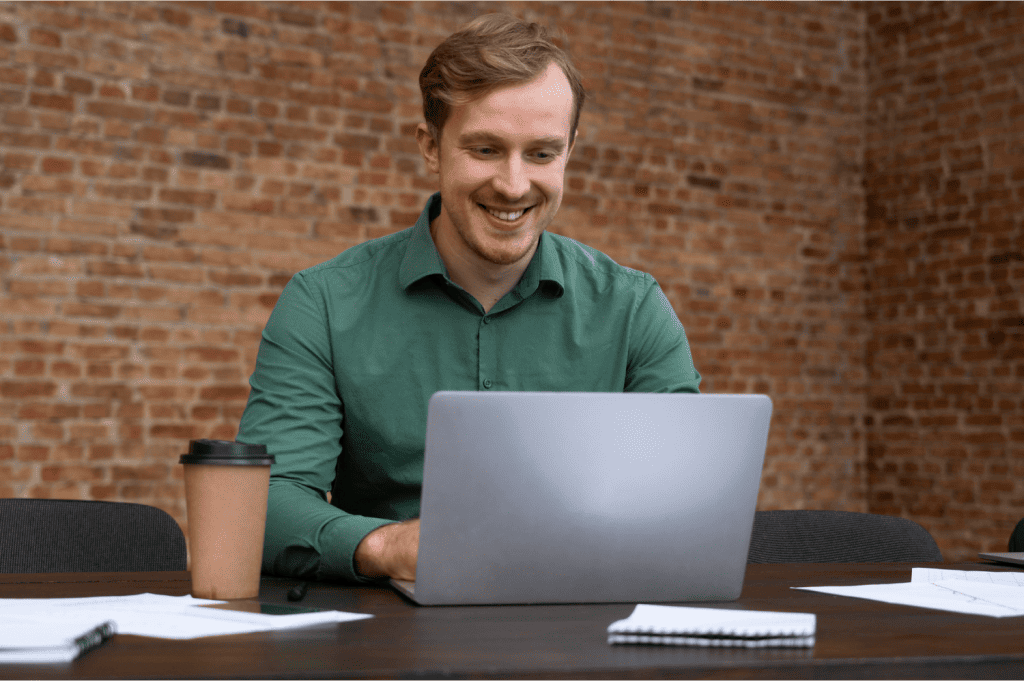 Firstly, clear and concise rejection messages demonstrate professionalism and respect for the individuals involved in the application or partnership process. When candidates or partners invest time and effort into the application, they deserve a response that acknowledges their effort and provides a transparent explanation for the rejection. Ambiguity or evasive language can leave a negative impression and tarnish a company's reputation.
Empathy is equally important in rejection messages. Job applicants and potential business partners are often emotionally invested in the outcome of their applications. Receiving a rejection can be disheartening, and an empathetic message acknowledges this emotional impact. It shows that the company values the applicant or partner's feelings and respects their vulnerability during this process.
Furthermore, crafting empathetic rejection messages contributes to maintaining a positive brand image. In today's interconnected world, individuals share their experiences, both positive and negative, on social media and online platforms. A rejection handled insensitively can lead to negative online reviews, damaging a company's reputation. Conversely, a well-crafted, empathetic rejection message can leave a positive impression and even lead to recommendations or referrals.
Additionally, clear and concise rejection messages provide closure for both parties. Applicants and partners appreciate knowing where they stand and can move forward with other opportunities or partnerships without lingering uncertainty. This can lead to more efficient talent acquisition and partnership processes for the company.
In conclusion, crafting clear, concise, and empathetic rejection messages is not only a matter of professionalism and respect but also an essential component of building and maintaining a positive company reputation. By prioritizing these qualities in rejection communications, companies can foster goodwill, mitigate potential reputational damage, and ultimately contribute to a more positive and productive business environment.
The benefits of giving rejection feedback to overqualified candidates
Providing rejection feedback to overqualified candidates offers several advantages to both the employer and the candidates themselves. Firstly, it promotes transparency and respect in the hiring process. When employers explain the reasons behind the rejection, it demonstrates a commitment to clear communication and fairness, enhancing the company's reputation.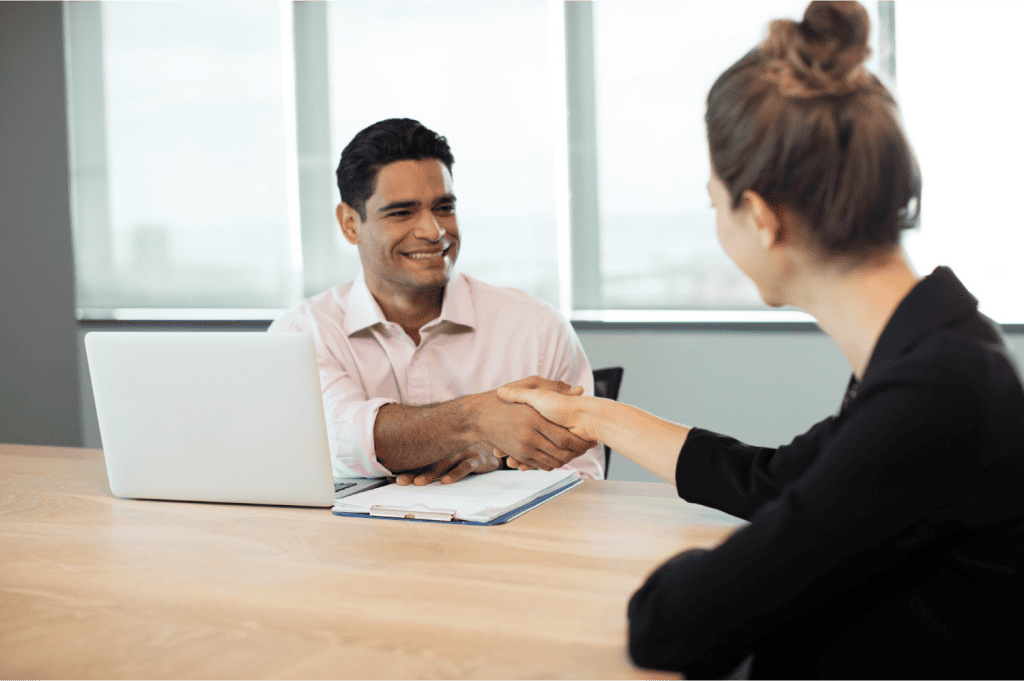 Secondly, rejection feedback can help overqualified candidates understand the decision better. It may reveal that the organization values a certain skill set or experience level for the position, giving candidates valuable insights into what the company seeks in its employees. This feedback can guide them in their job search and help them align their aspirations with suitable opportunities.
Furthermore, offering feedback encourages goodwill and fosters a positive relationship. Overqualified candidates who receive constructive feedback are more likely to view the rejection as a learning experience rather than a dead end. They may reapply for a more suitable role in the future or recommend the company to others, bolstering the organization's talent pool and employer brand.
In conclusion, providing rejection feedback to overqualified candidates is a strategic practice that promotes transparency, empowers candidates, and nurtures positive relationships. It contributes to a more respectful and mutually beneficial recruitment process, ultimately benefiting both employers and job seekers.
Common mistakes to avoid while rejecting overqualified candidates
Rejecting overqualified candidates can be a delicate process that requires careful consideration to maintain professionalism and fairness.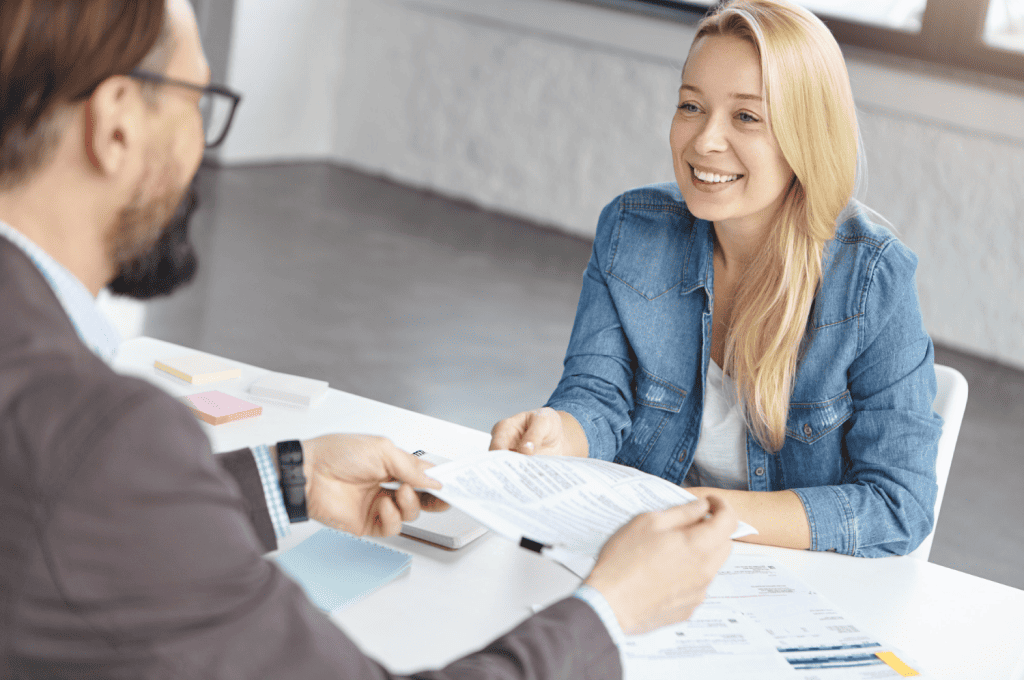 Here are common mistakes to avoid:
Ignoring Their Potential Contribution: Focusing solely on a candidate's overqualification can lead to overlooking the valuable skills and experience they could bring to the role. Assess their ability to adapt and willingness to take on the position's responsibilities.
Assuming Flight Risk: Don't automatically assume that overqualified candidates will leave as soon as a better opportunity arises. Engage in open discussions about their career goals and long-term plans.
Neglecting Soft Skills: Overqualified candidates often possess strong interpersonal and leadership skills. Don't underestimate the importance of these qualities in a team dynamic.
Failure to Communicate Clearly: Be transparent about the reasons for the rejection. Vague or ambiguous feedback can lead to misunderstandings and damage your employer brand.
Not Offering Alternate Roles: If there's a possibility of matching their skills to a different role, explore it. They may be interested in a lateral move or contributing in a different capacity.
Ignoring Cultural Fit: Ensure that the candidate aligns with your company culture. Overqualified candidates may struggle to integrate if there's a significant disconnect.
Neglecting Personal Development: Encourage their professional growth and suggest resources or development opportunities that can help them reach their career goals.
By avoiding these mistakes, you can handle the rejection of overqualified candidates with respect and fairness while also potentially leaving the door open for future collaboration.
Conclusion
In conclusion, navigating the delicate task of rejecting an overqualified candidate requires a blend of empathy, transparency, and professionalism. While it may seem counterintuitive to turn away someone with exceptional skills and experience, it is often a necessary step to ensure a harmonious work environment and maintain a fair hiring process.
First and foremost, it's essential to communicate openly and honestly with the candidate. Provide clear and specific feedback on why their application was not accepted, emphasizing the importance of maintaining a cohesive team or adhering to job requirements. Avoid making vague or misleading statements that could damage your company's reputation.
Additionally, offer to keep their information on file for future opportunities or suggest alternative roles within the company that might better suit their qualifications and aspirations. This demonstrates a genuine interest in their potential contribution and helps preserve a positive impression of your organization.
Finally, remember that rejecting an overqualified candidate doesn't have to be the end of the relationship. They may refer others to your company or become a customer or partner in the future. Treat every interaction with respect and professionalism to leave the door open for future possibilities.
In essence, the art of rejecting an overqualified candidate lies in striking a balance between upholding the integrity of your hiring process and fostering goodwill for potential future engagements. It's a nuanced task, but when handled with care, it can contribute to the overall health and reputation of your organization.
Hirebee can help employers find the right talent for their specific job openings through effective candidate job distribution and recruitment marketing methods.
FAQs
Why would I need to reject an overqualified candidate?
Overqualified candidates may not be a good fit for a role because they may become dissatisfied, seek higher compensation, or leave for a more challenging position. Rejecting them can help ensure a better long-term match.
How should I communicate the rejection to an overqualified candidate?
Be respectful and honest in your communication. Schedule a meeting or phone call to explain your decision in person, or send a thoughtful rejection email, emphasizing your appreciation for their interest and skills.
What should I include in a rejection email to an overqualified candidate?
In your email, express your gratitude for their interest, explain the decision briefly, highlight their skills and experience, and invite them to stay in touch or apply for future positions.
Do I need to provide detailed feedback to an overqualified candidate?
While detailed feedback can be helpful, it's not always necessary. If the candidate requests feedback, be willing to provide constructive comments but avoid making it personal or overly critical.
Should I be concerned about legal issues when rejecting overqualified candidates?
Yes, it's essential to ensure your rejection is not based on discriminatory factors such as age, race, gender, or disability. Keep your rejection focused on the candidate's fit for the specific role.
Can I offer a different position to an overqualified candidate instead of outright rejection?
Yes, offering an alternative position within the company can be a good option, especially if they align with your organization's values and goals. Discuss this possibility during the rejection conversation.
How can I soften the rejection for an overqualified candidate?
Express your respect for their qualifications and experience, acknowledge that it's a tough