Recruitment is a critical process that directly impacts an organization's success. However, traditional recruitment methods can be time-consuming, resource-intensive, and prone to biases. In recent years, recruitment automation has emerged as a transformative solution, harnessing the power of technology to streamline and enhance the hiring process. By leveraging artificial intelligence, machine learning, and advanced analytics, automation offers the potential to identify top talent more efficiently, reduce manual tasks, and improve the overall candidate experience.
This guide aims to provide a comprehensive six-step roadmap for organizations looking to embark on their recruitment automation journey. From defining recruitment goals and selecting the right automation tools to designing workflows and overcoming challenges, we will explore every facet of implementing recruitment automation successfully. By embracing this guide, HR professionals and recruitment teams can not only save valuable time and resources but also unlock the true potential of their talent acquisition efforts, leading to better hiring decisions and a competitive edge in today's dynamic job market.
Hirebee makes sure that you will be able to find the right candidates for your specific team, and it is able to do this by using recruitment analytics and candidate recruitment features.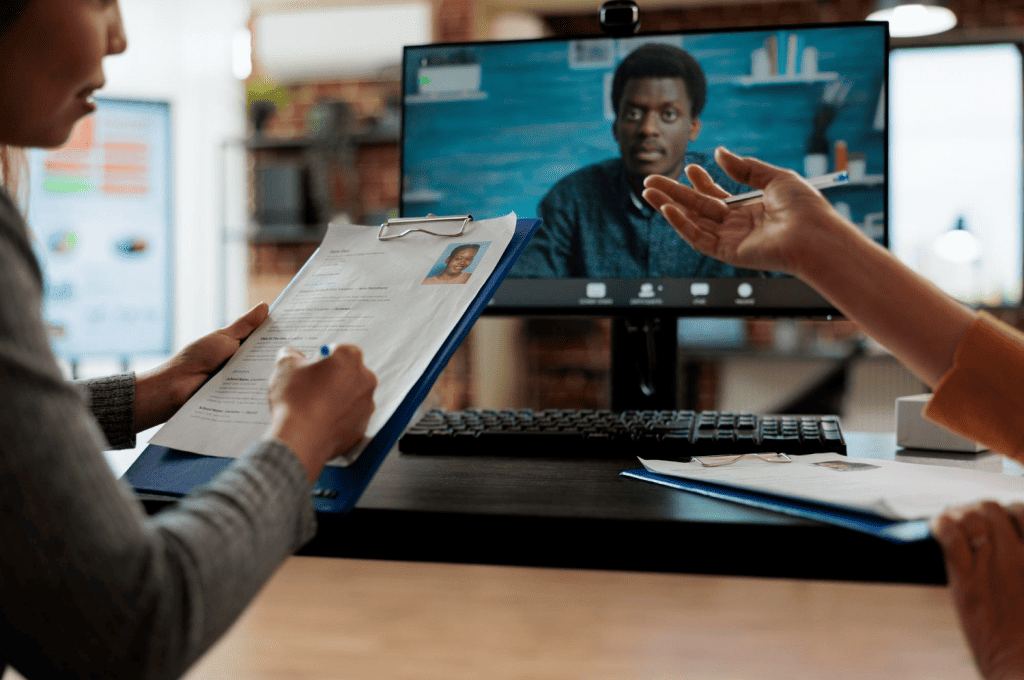 Step 1: Define Your Recruitment Goals and Needs
The first and crucial step in implementing recruitment automation is to clearly define your organization's recruitment goals and identify the specific needs that automation aims to address. Begin by conducting a thorough assessment of your current recruitment process to pinpoint any existing inefficiencies, bottlenecks, or pain points experienced by your HR team. This evaluation will help you understand where automation can make the most significant impact.
During this step, collaborate with your HR team, hiring managers, and other stakeholders to gather insights and perspectives on the challenges faced in the recruitment process. Their input will be valuable in identifying areas that can benefit from automation, such as candidate sourcing, resume screening, interview scheduling, and applicant tracking.
Setting clear and achievable objectives for recruitment automation is vital to ensure that the efforts put into implementation yield tangible results. Objectives may include reducing time-to-hire, enhancing the candidate experience, increasing the quality of hires, or streamlining administrative tasks. Ensure that these objectives align with your overall business strategy and HR goals.
By taking the time to define your recruitment goals and needs, you will create a roadmap for the rest of the automation process. This initial step sets the foundation for effective decision-making when selecting the appropriate automation tools and technologies, ultimately leading to a successful and seamless integration of automation into your recruitment process.
Step 2: Selecting the Right Automation Tools and Technology
In the process of implementing recruitment automation, selecting the appropriate automation tools and technology is a crucial step that can significantly impact the effectiveness and efficiency of the entire process. To identify the right tools, HR teams must conduct comprehensive research, considering the unique needs and objectives of their organization's recruitment process.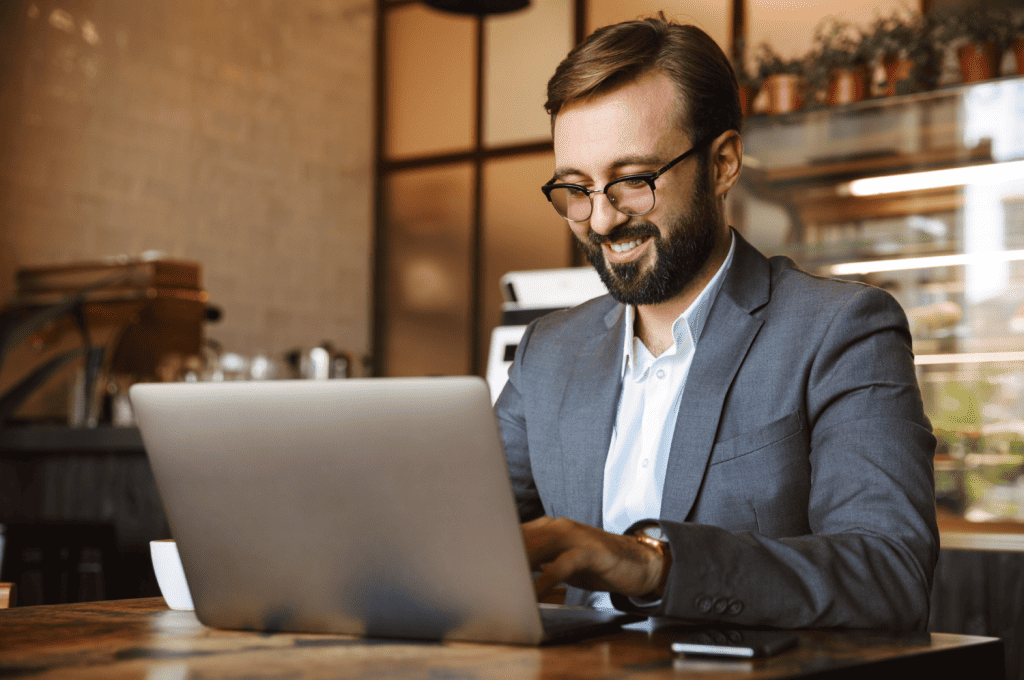 Firstly, HR professionals should thoroughly explore the market for available recruitment automation software and platforms. They must analyze the features and functionalities each tool offers, such as resume parsing, candidate screening algorithms, interview scheduling, and communication automation. Understanding the capabilities of these tools will help in making informed decisions aligned with the organization's recruitment goals.
Moreover, compatibility with existing HR systems is a critical factor. Integration with applicant tracking systems (ATS), customer relationship management (CRM) software, and other relevant platforms is essential for seamless data flow and overall efficiency. Ensuring that the chosen automation tools can smoothly interact with the current ecosystem will prevent potential disruptions and save time and resources in the long run.
Furthermore, organizations should consider the scalability and flexibility of the chosen tools. As recruitment needs evolve, the automation system should accommodate future changes and expansions without excessive customization or replacement costs.
Lastly, it is crucial to check for data security measures and compliance standards of the automation tools. Sensitive candidate information requires safeguarding, and the selected tools must adhere to relevant data protection regulations to prevent breaches and maintain trust with candidates.
By conducting thorough research and analysis, HR teams can identify the best-fit automation tools, ensuring a successful transition to recruitment automation while enhancing the overall recruitment process and driving better talent acquisition outcomes.
Step 3: Data Gathering and Integration
Data gathering and integration are critical steps in the recruitment automation process. It involves collecting and consolidating relevant candidate information from various sources and creating a centralized database to support automated decision-making. By efficiently managing candidate data, organizations can streamline their recruitment efforts, improve candidate experience, and make data-driven hiring decisions.
In this step, HR teams must first identify the essential data points they need to assess candidates effectively. This typically includes educational qualifications, work experience, skills, and other relevant information. Once the data points are defined, HR professionals can utilize application forms, resume parsers, and other automation tools to extract and organize candidate data seamlessly.
Next, organizations need to establish a centralized database to store this information securely. The database should be designed to integrate with existing HR systems to ensure a smooth flow of data across different stages of the recruitment process. Proper data integration eliminates data silos, reduces duplication, and enables a holistic view of candidate profiles.
Data security and compliance are paramount in this step. Organizations must adhere to data protection laws and regulations to safeguard candidate information from breaches or unauthorized access. Implementing data encryption, access controls, and regular data backups are essential measures to ensure data integrity and confidentiality.
By successfully completing Step 3, organizations lay the foundation for efficient and accurate recruitment automation. The integrated candidate data facilitates seamless workflows in subsequent steps, optimizing the overall recruitment process and enhancing HR's ability to identify and engage top talent effectively.
Step 4: Designing Automated Workflows
In this crucial step, you will create and implement automated workflows that streamline your recruitment process, making it more efficient and time-effective. By automating key tasks, you can focus your HR team's efforts on high-value activities and improve the overall candidate experience.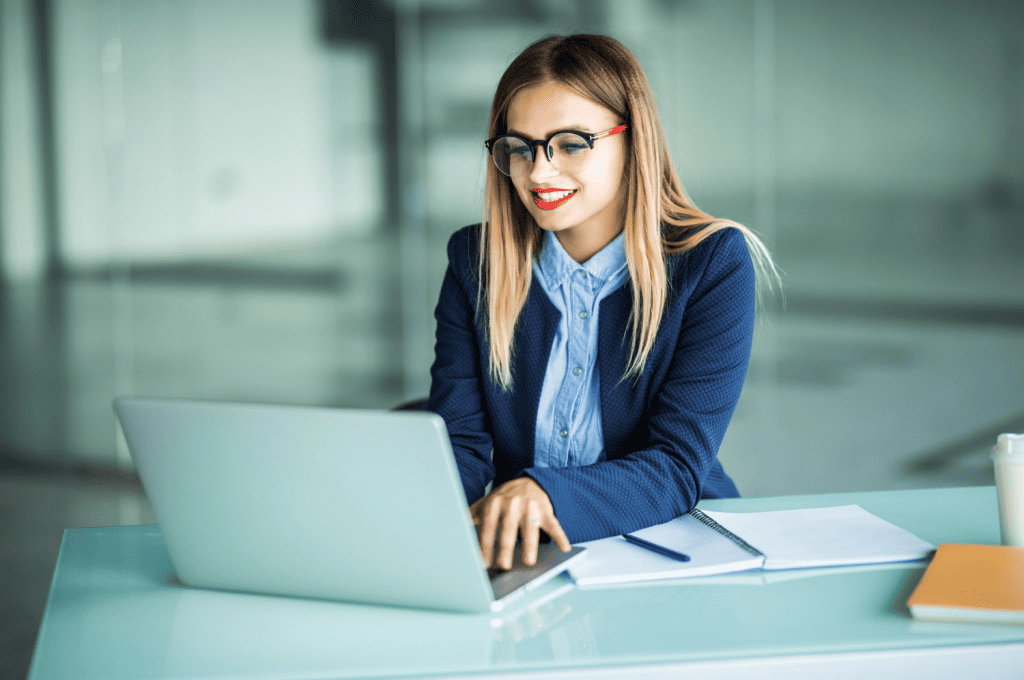 Firstly, map out your recruitment workflow from initial application to final selection. Identify points where automation can be integrated seamlessly without compromising the quality of candidate evaluation. Commonly automated tasks include resume screening, candidate shortlisting, interview scheduling, and communication with candidates.
To automate resume screening, define specific keywords, qualifications, or experience criteria that candidates must meet. Utilize the automation software to scan and analyze resumes against these criteria, filtering out candidates who don't match the requirements, and presenting your team with a refined selection of potential hires.
Implement automated interview scheduling by providing candidates with access to a shared calendar, allowing them to choose an available time slot that suits them best. Simultaneously, the system will notify the relevant interviewers about the scheduled appointments, ensuring a smooth process without manual intervention.
Additionally, create customized communication templates for various stages of the recruitment process, such as acknowledging applications, confirming interview schedules, or notifying candidates about the final decision. Personalize these templates to maintain a human touch and deliver a professional candidate experience.
Keep in mind that flexibility is essential during the design phase. Continuously seek feedback from your HR team to identify areas for improvement and adjustments to the automated workflows. Regularly fine-tune the processes to ensure optimal performance and alignment with your recruitment objectives. The success of your recruitment automation largely depends on striking the right balance between automation and human involvement, which will ultimately lead to a more efficient, unbiased, and productive hiring process.
Step 5: Testing and Refinement
Once you have designed the automated workflows for your recruitment process, it's essential to thoroughly test and refine them before full implementation. This step aims to ensure that the automated processes are efficient, accurate, and align with your recruitment goals.
To begin, create a testing environment that mirrors your live recruitment system. Run various test cases, simulating different scenarios to identify potential glitches, errors, or areas that need improvement. Involve your HR team and key stakeholders in this testing phase, as their feedback and insights will be invaluable in refining the automation.
During testing, pay close attention to the accuracy of automated tasks such as resume screening and candidate shortlisting. Monitor how well the automated system handles different resume formats and data inputs. Analyze the performance of automated interview scheduling, ensuring it seamlessly coordinates with interviewers' availability and time zones.
Collect feedback from your HR team and stakeholders, seeking their observations on user experience, system usability, and overall efficiency. Incorporate their suggestions and address any concerns raised to optimize the automation process further.
After fine-tuning the automated workflows based on feedback and testing results, conduct a final assessment to validate the system's effectiveness. Compare the automated recruitment process's performance metrics with the traditional manual process to measure the impact of automation accurately.
Remember that testing and refinement are ongoing processes. As your recruitment needs evolve, continue to monitor and enhance the automated workflows to maintain optimal performance and achieve better recruitment outcomes. Regularly update and improve the automation to stay ahead in the ever-changing landscape of recruitment technology.
Step 6: Integration and Training
Once you have designed and tested your automated recruitment processes, the next critical step is to seamlessly integrate the automation into your existing HR systems and provide comprehensive training to your HR team. This step ensures a smooth transition from manual to automated processes and maximizes the benefits of recruitment automation.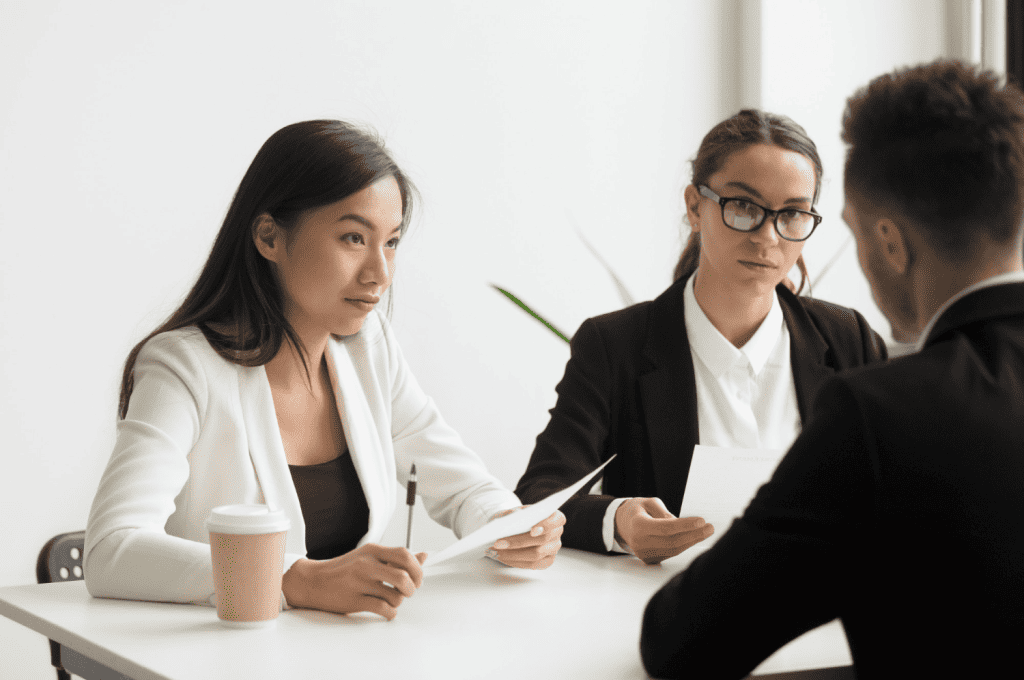 Firstly, you need to integrate the automated tools and technology with your current HR software and platforms. This integration enables the flow of data and information between systems, avoiding duplication and data discrepancies. Collaborate with your IT department and automation vendors to ensure a seamless connection that maintains data accuracy and security.
Secondly, conduct thorough training sessions for your HR team to familiarize them with the newly implemented automated tools. The training should encompass a comprehensive understanding of how each automated process works, how to interpret the results, and how to intervene when necessary. Empower your team with the knowledge and skills to leverage the automation effectively.
During the training, encourage your HR team to provide feedback and address any concerns they may have about the automation. This feedback loop is essential for continuous improvement and fine-tuning of the automated processes. Additionally, assign dedicated individuals within the team who can oversee and manage the automation to ensure it aligns with your recruitment goals.
By successfully integrating automation and providing adequate training, your HR team can leverage the full potential of recruitment automation. The streamlined processes will save time and resources, allowing your team to focus on building meaningful relationships with candidates and making strategic hiring decisions. Continuously monitor and measure the impact of automation on your recruitment outcomes, and be ready to adapt and refine your processes as needed. Remember, successful recruitment automation is a harmonious blend of cutting-edge technology and human expertise, enhancing your recruitment efforts and contributing to the growth of your organization.
Conclusion
In conclusion, embracing recruitment automation can revolutionize your hiring process and lead to more efficient and effective candidate selection. By following the six-step guide, you can streamline workflows, save time, and reduce human errors. Remember to strike a balance between automation and the human touch, ensuring a positive candidate experience throughout the process. Regularly update and refine automated processes, staying compliant with regulations and addressing potential biases. Embrace the transformative power of technology, and with the right tools and training, your HR team can focus on building meaningful connections with candidates while making data-driven decisions. Embrace recruitment automation, and watch your talent acquisition efforts soar to new heights.
Hirebee helps you get the best candidates for your team with the help of an excellent range of features such as excellent job distribution and a very effective candidate screening process.
FAQs
What is recruitment automation, and why is it important?
Recruitment automation refers to the use of technology and software to streamline and optimize various stages of the recruitment process. It is essential because it helps save time, reduces manual errors, enhances candidate experience, and allows HR teams to focus on more strategic tasks.
Is recruitment automation suitable for all types of organizations?
Yes, recruitment automation can be beneficial for organizations of all sizes and industries. It can be tailored to meet the specific needs and goals of each organization, making the recruitment process more efficient and effective.
How do I know if my organization is ready for recruitment automation?
If your organization experiences repetitive and time-consuming tasks during the recruitment process, struggles with managing a large volume of applicants, or aims to improve candidate engagement, it might be the right time to consider recruitment automation.
What are the key benefits of recruitment automation?
The main benefits of recruitment automation include increased efficiency, reduced time-to-hire, improved candidate quality, enhanced candidate experience, better data management, and cost savings.
What are some popular recruitment automation tools available in the market?
There are various recruitment automation tools and platforms available, such as applicant tracking systems (ATS), candidate sourcing tools, chatbots for candidate communication, and AI-driven resume screening tools.