In today's rapidly evolving professional landscape, where technology drives innovation and connectivity spans the globe, the significance of soft skills has emerged as a defining factor in shaping exceptional teams and fostering harmonious workplaces.
"Hiring for Humanity: How to Assess Soft Skills and Shape Exceptional Teams" delves into the pivotal role that soft skills play in not only individual success but also the collective achievements of organizations. As the digital age propels us forward, the ability to communicate effectively, collaborate seamlessly, adapt readily, and lead with emotional intelligence is no longer a mere advantage—it's a prerequisite.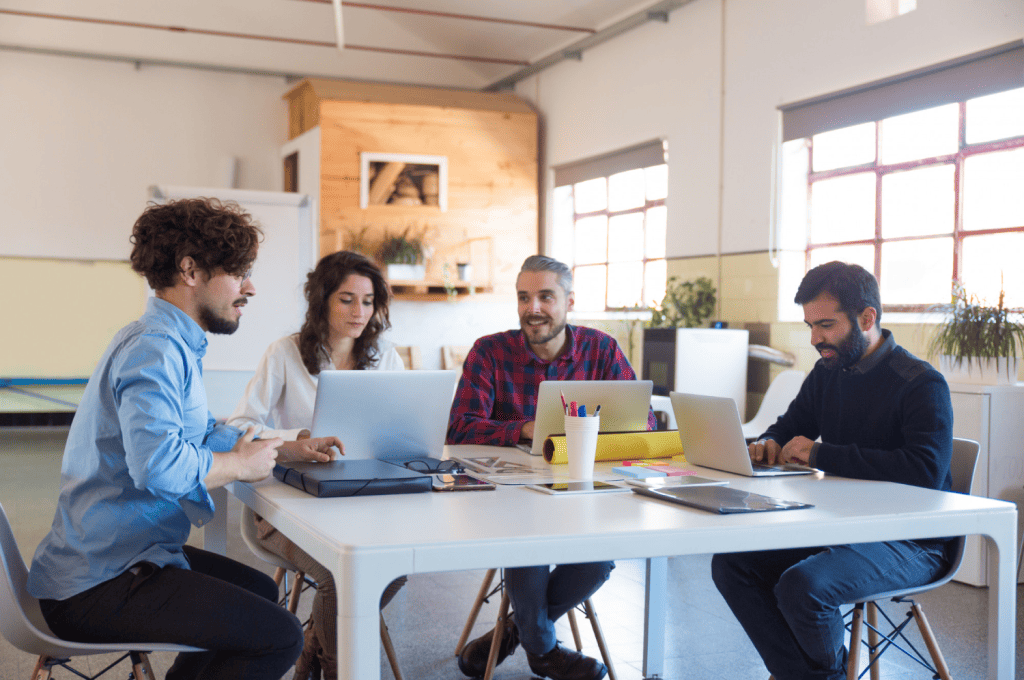 This book unveils a comprehensive framework for understanding, assessing, and nurturing these essential attributes. By unraveling the intricacies of soft skills, we embark on a journey toward cultivating vibrant, diverse, and resilient teams that propel businesses toward sustained excellence.
Hirebee includes all of the tools that you need to improve your ATS system, such as automated recruitment features like job distribution, candidate relationship management, and recruitment analytics.
Understanding Soft Skills
In an increasingly interconnected and fast-paced world, the concept of skills has undergone a transformative shift. Beyond technical competencies, soft skills have emerged as the cornerstone of success in the modern workplace. Soft skills, often referred to as interpersonal or people skills, encompass a range of personal attributes and abilities that enable individuals to navigate complex social interactions, collaborate effectively, and adapt to dynamic environments.
At their core, soft skills embody the human element of work, transcending mere technical proficiency. They include communication, the linchpin of effective interactions, encompassing both the art of conveying ideas and the skill of attentive listening. Collaboration and teamwork, another pivotal facet, emphasize the capacity to forge harmonious relationships, mediate conflicts, and cohesively contribute within a group. Adaptability and flexibility underscore the importance of resilience and agile problem-solving in the face of evolving circumstances.
Leadership and emotional intelligence are also integral components of soft skills, epitomizing a nuanced understanding of oneself and others. Emotional intelligence, in particular, entails perceiving and managing emotions – both one's own and those of others – leading to enhanced interpersonal relationships and empathetic leadership.
In an era marked by automation and digital transformation, the significance of soft skills has become even more pronounced. These competencies foster innovation, drive effective communication in remote and diverse teams, and are instrumental in navigating ambiguity. Companies that prioritize the cultivation of soft skills are better equipped to build robust organizational cultures, empower their employees, and forge exceptional teams that not only excel in technical realms but also resonate with humanity's inherent collaborative and adaptive nature.
Identifying Key Soft Skills
In today's rapidly evolving work landscape, soft skills have emerged as pivotal determinants of individual and collective success. These intangible qualities, often referred to as interpersonal, people, or social skills, transcend technical competencies and play a paramount role in shaping exceptional teams. Understanding and identifying these essential soft skills is a critical endeavor for any forward-thinking organization.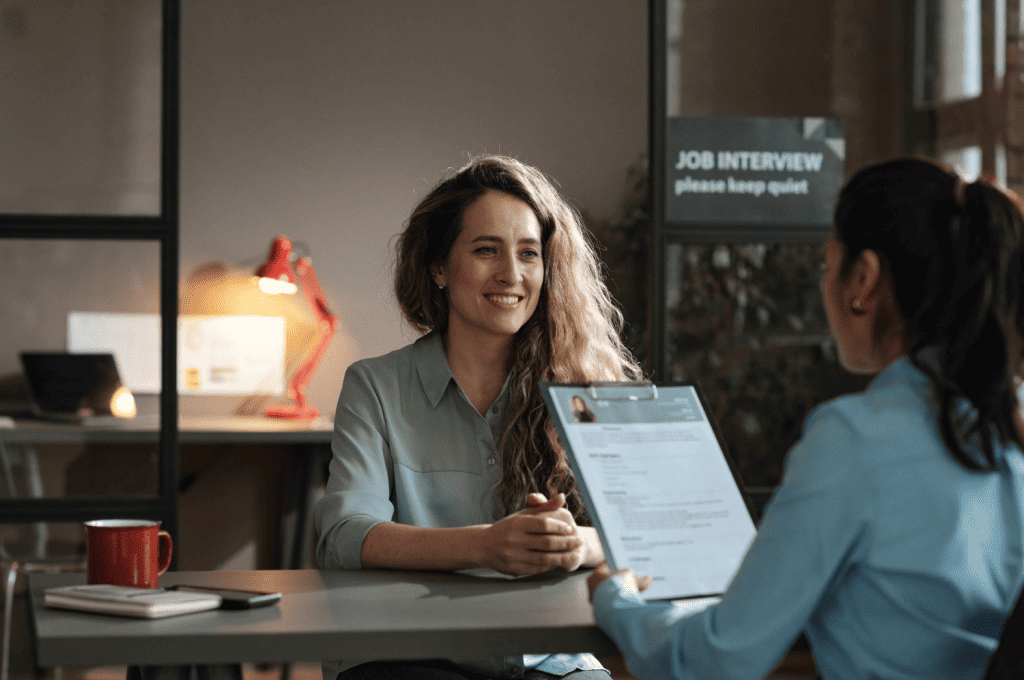 A. Communication lies at the heart of effective human interaction. Verbal and written communication skills enable the seamless exchange of ideas and information, fostering collaboration and understanding within teams. Equally vital is the art of active listening, which demonstrates empathy and promotes meaningful connections among team members.
B. Collaboration and teamwork are the cornerstones of high-performing groups. The ability to build robust interpersonal relationships encourages synergy and a shared sense of purpose. Furthermore, adeptness in conflict resolution and consensus-building facilitates the navigation of challenges, leading to innovative solutions and cohesive teamwork.
C. Adaptability and flexibility have become indispensable qualities in an ever-changing work environment. Individuals who embrace change and exhibit learning agility contribute to an organization's resilience and growth. Coupled with problem-solving and critical thinking abilities, these skills empower teams to navigate complex scenarios and make informed decisions.
D. Leadership and emotional intelligence empower individuals to navigate the intricate nuances of human interactions. Self-awareness and self-regulation are fundamental components of emotional intelligence, allowing leaders to inspire and guide their teams effectively. Motivating and influencing others through empathy and understanding create a positive work atmosphere conducive to personal and collective accomplishments.
In summary, identifying key soft skills entails recognizing the significance of communication, collaboration, adaptability, and emotional intelligence. These skills not only enhance team dynamics but also drive innovation, foster creativity, and cultivate an environment where individuals thrive and contribute meaningfully. By honing these skills, organizations can truly harness the power of human potential and build teams that consistently achieve exceptional outcomes.
The Soft Skills Assessment Process
Assessing and nurturing soft skills within your team is a pivotal endeavor that demands a systematic and comprehensive approach. The soft skills assessment process serves as the linchpin to identify, cultivate, and optimize these essential human-centric attributes.
A. Job analysis lays the foundation for effective soft skills evaluation. By delineating role-specific soft skill requirements, organizations can pinpoint the precise attributes that contribute to success in a given position. This clarity ensures that assessments align with the unique demands of each role, fostering tailored skill development.
B. Interviews represent a crucial juncture for evaluating soft skills. Crafted with intention, behavioral questions and situational scenarios provide insights into candidates' past behavior, shedding light on their communication, teamwork, adaptability, and leadership aptitudes. Additionally, role-playing exercises and group assessments can simulate real-world challenges, unraveling candidates' problem-solving abilities and interpersonal dynamics.
C. Objective measurement tools amplify the accuracy of soft skills assessment. Leverage psychometric assessments and personality tests to delve into emotional intelligence, decision-making styles, and collaborative tendencies. Incorporating 360-degree feedback and peer evaluations grants a comprehensive perspective, enriching the assessment process with insights from multiple angles.
A strategic blend of these techniques cultivates a holistic view of candidates' soft skills, facilitating informed hiring decisions and team development strategies. The Soft Skills Assessment Process serves not only as a means to gauge suitability for a role but also as a catalyst for fostering a culture of continuous growth, empathy, and collaboration within your organization. As you refine and customize this process, you embark on a journey to forge teams that thrive in an era where human-centric attributes reign supreme.
Nurturing Soft Skills in Your Team
Fostering a team rich in essential soft skills requires deliberate and ongoing efforts, transforming your workplace into a hub of collaboration and innovation.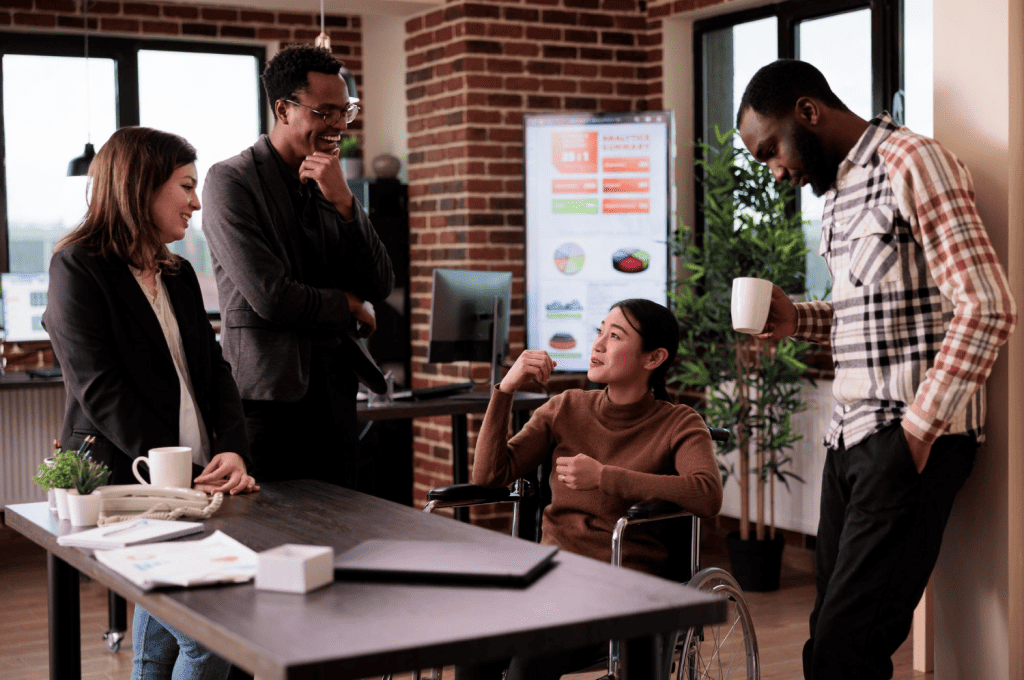 Training and Development Programs
Equip your team with the tools to hone their soft skills through tailored training initiatives. Regular workshops, seminars, and one-on-one coaching sessions can cultivate effective communication, conflict resolution, and adaptability. By investing in continuous learning, employees are empowered to stay ahead of the curve and face challenges with confidence. Upskilling opportunities, whether through online courses or interactive simulations, also enhance problem-solving capabilities and emotional intelligence, enabling individuals to thrive in dynamic environments.
Fostering a Positive Company Culture
Building a nurturing environment where soft skills can flourish is crucial. Encourage open lines of communication, ensuring that feedback is not only accepted but actively sought. By fostering a culture of psychological safety, team members are more likely to share ideas, collaborate, and learn from one another. Recognizing and rewarding employees for their soft skill growth not only reinforces positive behavior but also serves as an inspiration for others to develop these traits.
Mentoring and Cross-Functional Collaboration
Creating opportunities for cross-functional collaboration and mentorship opens doors for soft skill transfer. Establish mentorship programs that facilitate the exchange of knowledge and expertise across different roles and levels. Additionally, rotational assignments that expose team members to various aspects of the business encourage adaptability and a holistic understanding of the organization. Diverse project teams can further challenge individuals to work together effectively, fostering a culture of inclusivity and innovation.
By nurturing soft skills within your team, you are investing in their personal and professional growth. These initiatives not only contribute to the individual's development but also lay the foundation for a cohesive and high-performing team that can navigate complexities and excel in an ever-evolving landscape. Remember, cultivating soft skills is an ongoing journey, and the effort you invest today will yield lasting benefits for your team's future success.
Overcoming Challenges in Soft Skills Assessment and Development
Navigating the landscape of soft skills assessment and development presents a series of intricate challenges that demand thoughtful consideration and innovative strategies. This section delves into the complexities and offers practical solutions to surmount the hurdles on the path to fostering exceptional teams.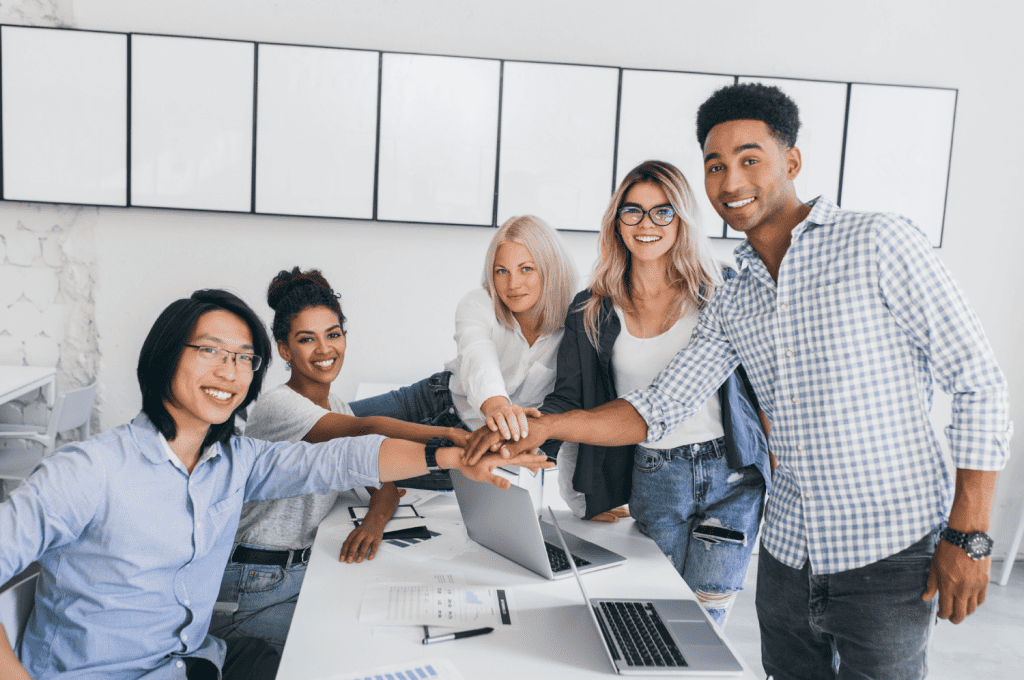 A significant challenge is the potential for bias in evaluations, which can hinder accurate assessments and undermine diversity efforts. Addressing unconscious bias requires implementing structured interview techniques, standardized assessment criteria, and diverse interview panels. Furthermore, organizations must foster an inclusive environment that values the unique perspectives and experiences of individuals, ensuring a fair and equitable assessment process.
Measuring the return on investment (ROI) for soft skills development poses another obstacle. Tangible metrics may not always correlate seamlessly with soft skills enhancement. To address this, companies can establish qualitative and quantitative indicators, such as improved employee satisfaction, enhanced collaboration, and reduced conflicts. Tracking progress through regular performance reviews and 360-degree feedback can provide a holistic view of soft skills growth over time.
Amid these challenges, it is vital to recognize that overcoming them requires commitment at all levels of the organization. Leaders must champion the importance of soft skills, dedicating resources to training and development programs. Additionally, fostering a culture of continuous improvement and open communication allows employees to engage in ongoing self-assessment and growth, facilitating the organic development of soft skills.
Ultimately, navigating the challenges in soft skills assessment and development is essential for cultivating teams that excel not only in technical proficiency but also in harmonious collaboration, adaptability, and emotional intelligence. By actively addressing bias, establishing relevant metrics, and nurturing a culture of growth, organizations can embark on a transformative journey toward creating well-rounded, empathetic, and high-performing teams that thrive in the modern workplace.
Conclusion
In an era defined by rapid change and technological advancement, the true differentiator lies in the realm of soft skills. "Hiring for Humanity: How to Assess Soft Skills and Shape Exceptional Teams" emphasizes that while technical prowess is crucial, it is the cultivation of communication, collaboration, adaptability, and emotional intelligence that truly propels teams towards success. By fostering a culture that values and nurtures these attributes, organizations can forge resilient and innovative teams capable of surmounting any challenge. The journey towards excellence begins with recognizing the power of soft skills and embracing their transformative potential in shaping a brighter, more harmonious future of work.
Hirebee makes it much easier to optimize your trading process through improved job distribution and automated recruitment marketing.
FAQs
Why are soft skills important in the hiring process?
Soft skills play a pivotal role in team dynamics and overall organizational success. They facilitate effective communication, collaboration, adaptability, and leadership, contributing to a positive work culture and improved employee performance.
How do soft skills impact team cohesion and productivity?
Soft skills enhance interpersonal relationships and promote a harmonious work environment. Teams with strong soft skills are better equipped to resolve conflicts, share diverse perspectives, and collaborate seamlessly, leading to increased productivity and innovation.
Can soft skills be taught and developed, or are they inherent traits?
While some individuals may naturally possess certain soft skills, most can be cultivated and refined through training and practice. This book outlines various techniques and approaches to nurturing soft skills within teams.
What techniques can help mitigate bias in soft skills assessment?
The book offers insights into structured interview methods, standardized criteria, diverse interview panels, and inclusive environments to counteract unconscious bias and ensure fair evaluations.
How can organizations measure the ROI of soft skills development?
The ROI of soft skills can be measured through both quantitative and qualitative indicators, such as improved team dynamics, reduced conflicts, and enhanced employee satisfaction. Regular performance reviews and 360-degree feedback can provide valuable insights.