In the ever-evolving landscape of recruitment, the methods of engaging with candidates have undergone a remarkable transformation. Today, as organizations strive to connect with talent across the globe, technology emerges as the catalyst for enhanced candidate engagement.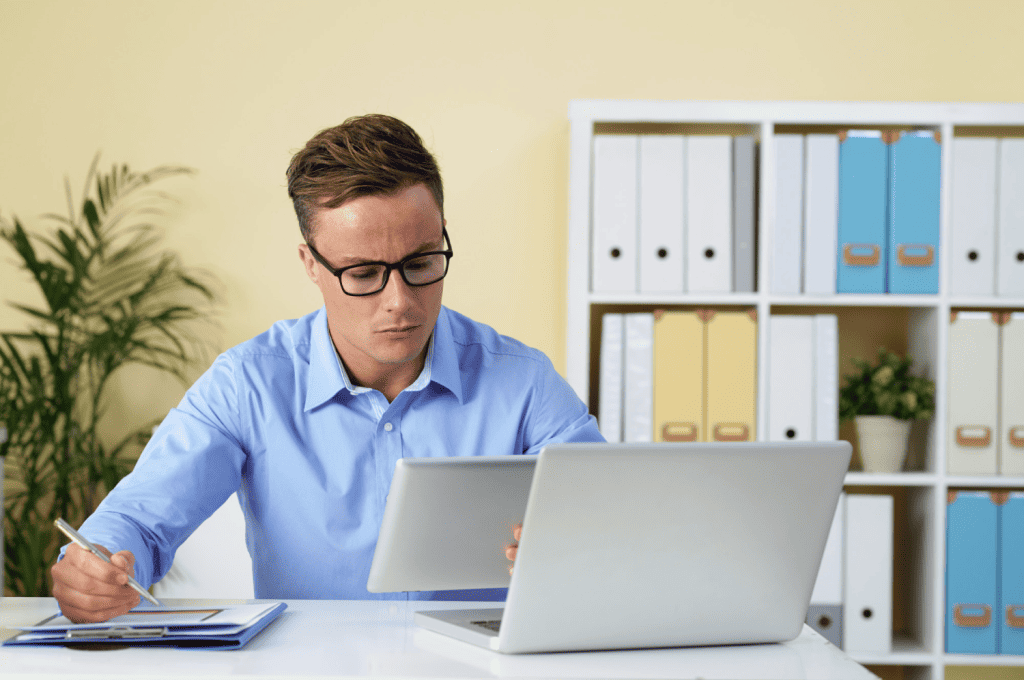 This presentation delves into the dynamic realm where virtual events and chatbots converge to reshape the recruitment experience. With traditional approaches proving limited in the digital age, leveraging these tech tools has become paramount. This introduction sets the stage for an exploration of how virtual events and chatbots synergize to create a seamless and impactful candidate journey.
By embracing these innovations, recruiters stand poised to not only streamline processes but also forge meaningful connections, ultimately paving the way for a future where technology and human interaction coexist harmoniously in the pursuit of the best talent.
Hirebee offers various advanced integrations, ensuring that you will be able to keep up to date with the market and find the right candidates for the job.
The Evolution of Candidate Engagement
The landscape of candidate engagement has undergone a remarkable transformation, necessitated by the limitations of traditional recruitment methods. Conventional approaches, such as job fairs and paper resumes, have struggled to keep pace with the demands of a rapidly changing digital era. This shift has given rise to innovative solutions like virtual events and chatbots, which have emerged as powerful tools for enhancing candidate engagement.
Virtual events, ranging from virtual job fairs to interactive webinars, have redefined the way candidates and recruiters interact. They offer a dynamic and immersive platform that transcends geographical boundaries, enabling recruiters to connect with a wider and more diverse pool of talent. Candidates, in turn, benefit from the convenience of attending these events from the comfort of their homes, fostering a more inclusive and accessible recruitment experience. The success stories and case studies surrounding virtual events underscore their potential to streamline recruitment processes, accelerate candidate assessment, and reduce costs.
Parallelly, chatbots have revolutionized candidate interaction by providing real-time and personalized engagement throughout the recruitment journey. These AI-driven assistants efficiently handle inquiries, offer instant feedback, and guide candidates through various stages of the application process. Their round-the-clock availability ensures that candidates receive prompt responses, enhancing their overall experience and perception of the company. The flexibility and scalability of chatbots enable organizations to manage high volumes of candidate queries without compromising the quality of engagement.
In the modern recruitment landscape, the fusion of virtual events and chatbots represents a dynamic synergy. Virtual events provide a comprehensive platform for showcasing company culture and opportunities, while chatbots ensure continuous engagement and information dissemination. This dual approach cultivates a holistic candidate experience, leveraging the strengths of both tools to create a seamless and efficient recruitment process. As the recruitment paradigm continues to evolve, embracing these technological advancements offers a strategic advantage in attracting, assessing, and securing top-tier talent.
Virtual Events: A Deep Dive
Virtual events have emerged as a dynamic and transformative facet of modern recruitment strategies. These events, conducted through online platforms, enable recruiters to engage with a global pool of candidates and transcend geographical boundaries. They encompass a spectrum of formats, including webinars, virtual job fairs, and interactive workshops, each tailored to resonate with different candidate preferences and organizational goals.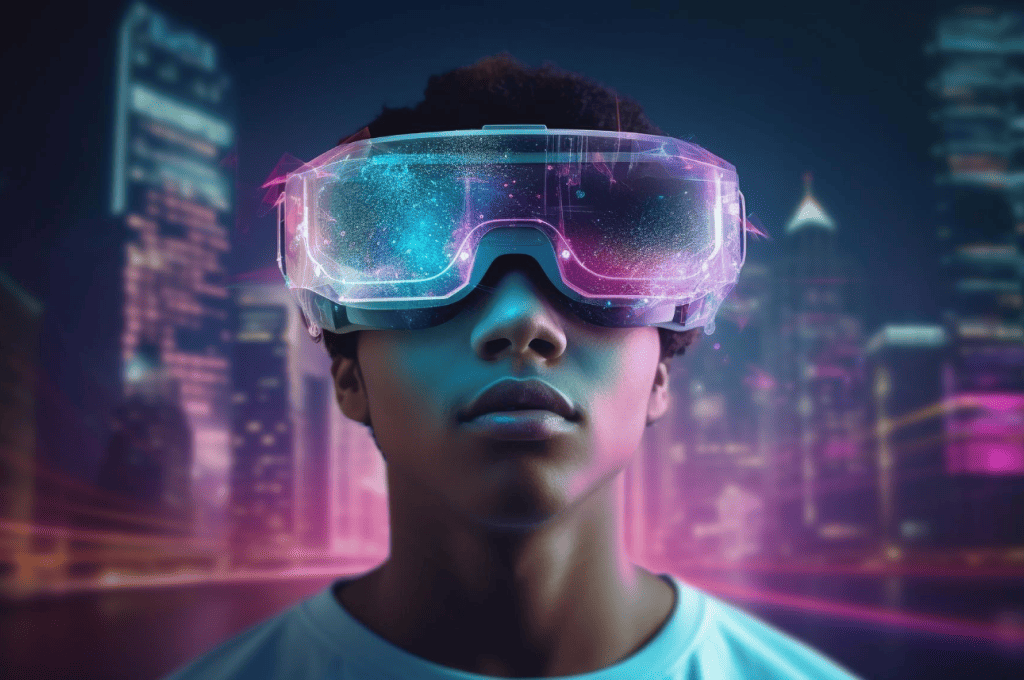 The advantages of virtual events are manifold. For candidates, they provide a flexible and accessible means to connect with potential employers, fostering a more inclusive recruitment process. Recruiters benefit from the ability to showcase their company culture, values, and opportunities to a diverse audience, thus enhancing their brand presence and attracting top talent. Furthermore, the scalability and cost-effectiveness of virtual events can optimize resource allocation and reduce logistical constraints.
Several success stories underline the transformative potential of virtual events in candidate engagement. High-profile companies have reported a surge in candidate participation and a deeper level of engagement compared to traditional methods. Notable case studies demonstrate how virtual events facilitated real-time interaction, enabled efficient pre-screening of candidates, and yielded measurable increases in application rates.
Best practices for orchestrating impactful virtual events encompass meticulous planning, engaging content creation, seamless technology integration, and comprehensive post-event analysis. By understanding the intricacies of virtual events and harnessing their power, recruiters can revolutionize candidate engagement and revolutionize their approach to talent acquisition.
Chatbots: Revolutionizing Candidate Interaction
In the dynamic realm of candidate engagement, chatbots have emerged as transformative agents, reshaping the recruitment landscape. Chatbots, powered by artificial intelligence, have revolutionized how candidates interact with organizations throughout the recruitment journey. These intelligent virtual assistants offer real-time, personalized, and responsive communication, enriching the candidate experience while streamlining processes for recruiters.
As a pivotal interface between candidates and recruiters, chatbots facilitate seamless interactions, answering queries, scheduling interviews, and providing insights into the organization. By automating routine tasks, chatbots free up recruiters to focus on strategic and human-centric aspects of engagement. Moreover, chatbots offer consistency in communication, ensuring every candidate receives the same level of attention and information.
Diverse in functionality, chatbots can be programmed for initial screenings, assessing candidate suitability, and even simulating job-related scenarios for skill evaluation. The integration of natural language processing enables chatbots to comprehend and respond contextually, creating an engaging and interactive dialogue.
Real-world examples abound, illustrating the transformative impact of chatbots. From reducing response times and enhancing engagement rates to fostering a data-driven approach for recruitment decisions, chatbots stand as exemplars of efficiency and innovation in modern candidate interaction.
In the ensuing discourse, we shall delve deeper into the multifaceted realm of chatbots, deciphering their role in elevating candidate engagement and redefining recruitment paradigms.
Synergy between Virtual Events and Chatbots
The synergy between virtual events and chatbots represents a powerful convergence of technologies that can revolutionize candidate engagement in the recruitment landscape. These two innovative tools, when strategically integrated, create a dynamic and immersive candidate experience that surpasses traditional methods.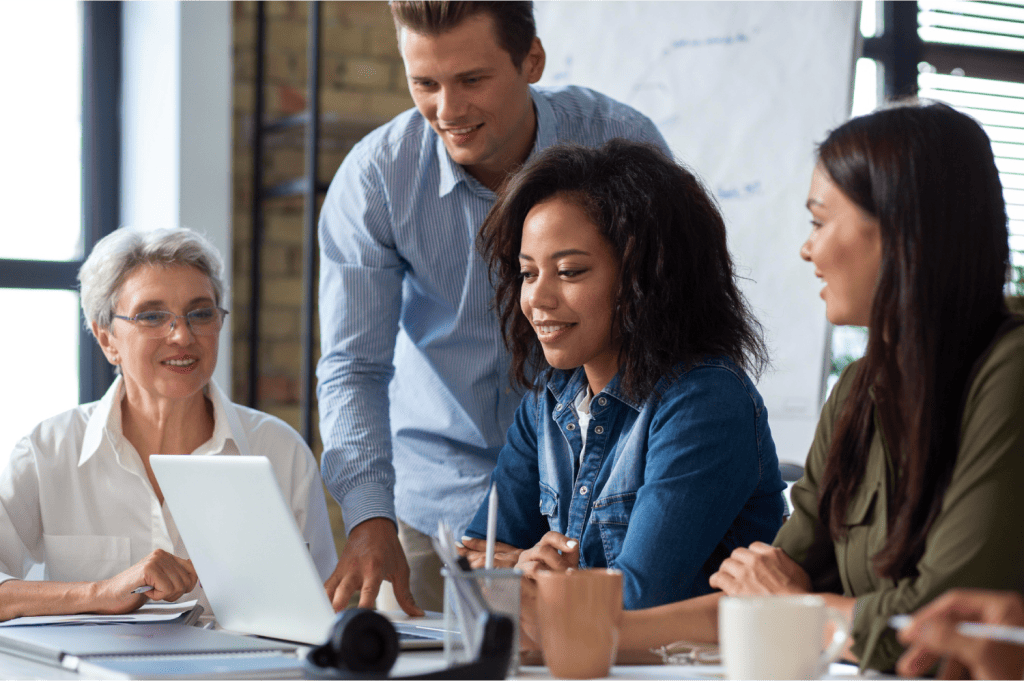 Virtual events provide a platform for recruiters to showcase their organizations, culture, and job opportunities in a virtual environment. Candidates can participate from anywhere, breaking down geographical barriers and enabling a wider reach. Chatbots, on the other hand, offer real-time interaction, answering candidate inquiries, guiding them through application processes, and providing instant feedback. When seamlessly integrated within virtual events, chatbots become an invaluable resource, enhancing engagement by addressing candidates' questions and concerns instantaneously.
This synergy not only streamlines the recruitment journey but also fosters a sense of interactivity and personalization. Candidates can engage in meaningful conversations, gain insights, and make informed decisions without the need for human intervention at every step. Furthermore, data collected from chatbot interactions during virtual events can yield valuable insights into candidate preferences and behaviors, informing recruiters' strategies.
As technology continues to evolve, the synergy between virtual events and chatbots is poised to reshape candidate engagement fundamentally. Organizations that harness this convergence effectively stand to gain a competitive edge in attracting top talent and optimizing their recruitment processes. The key lies in thoughtful integration, striking a balance between automated efficiency and maintaining the human touch that candidates appreciate.
Implementing Tech Tools: Practical Considerations
Incorporating virtual events and chatbots into your candidate engagement strategy requires careful planning and execution. To successfully implement these tech tools, several practical considerations must be taken into account.
Assessing your organization's readiness is paramount. Evaluate your current technological infrastructure, team capabilities, and willingness to adapt. Understand how virtual events and chatbots align with your recruitment goals and candidate experience objectives.
Selecting the right virtual event platform and chatbot solution is crucial. Research and compare various options based on features, scalability, integration capabilities, and cost. Choose tools that seamlessly fit into your existing processes while offering room for growth and customization.
Implementation steps should be methodical. Develop a clear roadmap outlining the integration process, including timeline, responsibilities, and key milestones. Collaborate closely with IT, HR, and marketing teams to ensure a smooth transition and effective utilization of these tools.
Challenges may arise, such as resistance to change or technical glitches. Address these proactively by providing comprehensive training to your team and communicating the benefits of these tools to all stakeholders. Continuously monitor and measure the impact of virtual events and chatbots, making necessary adjustments to optimize results.
By considering these practical aspects and fostering a culture of adaptability, your organization can harness the power of virtual events and chatbots to enhance candidate engagement, streamline processes, and ultimately secure top talent for your team.
Future Trends and Innovations
As the landscape of candidate engagement continues to evolve, a compelling array of future trends and innovations promises to reshape the recruitment landscape. Emerging technologies are poised to amplify the impact of virtual events and chatbots, ushering in a new era of candidate interaction and selection.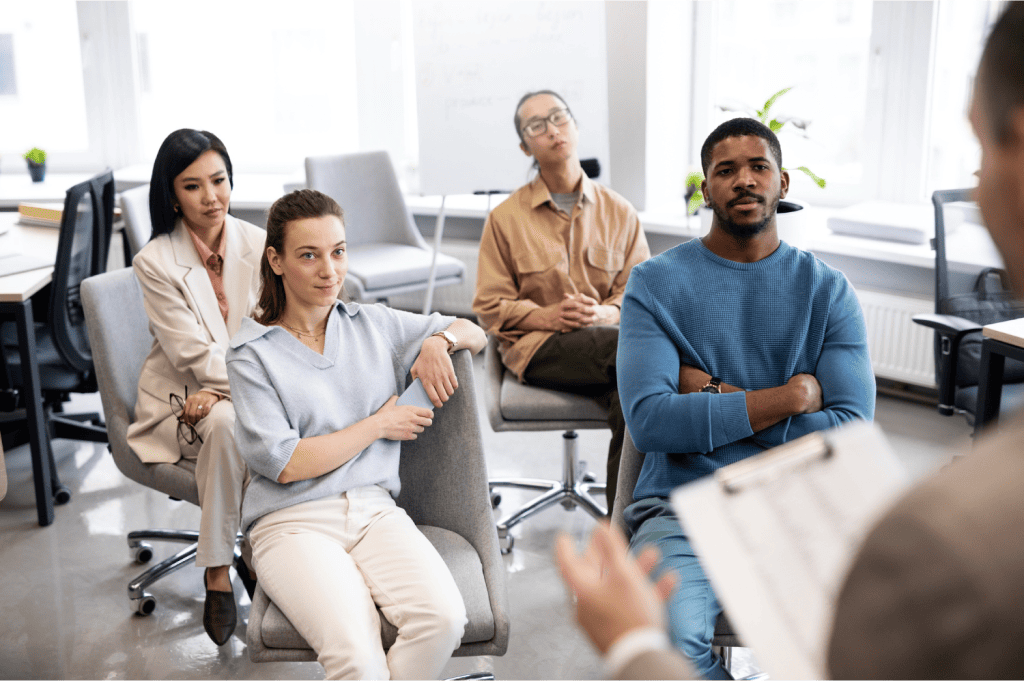 Artificial intelligence (AI) is poised to take center stage, driving unparalleled personalization and efficiency. AI-powered chatbots will evolve beyond scripted responses, leveraging natural language processing to engage in more fluid and contextually rich conversations. Virtual events will embrace immersive experiences through augmented and virtual reality, enabling candidates to explore company cultures and interact with virtual representatives.
Furthermore, predictive analytics will fuel data-driven decision-making, enabling recruiters to identify high-potential candidates with greater accuracy. Social media integration will foster seamless engagement, enabling candidates to connect with organizations through familiar platforms. The convergence of these technologies will redefine candidate experience, making it more interactive, insightful, and streamlined. Amidst these transformations, a crucial human touch must be preserved, ensuring that technology remains a facilitator rather than a replacement for genuine connections. Staying attuned to these trends and continuously adapting strategies will empower organizations to stay at the forefront of candidate engagement, fostering lasting relationships and attracting top talent in the digital age.
Conclusion
In an era defined by technological innovation, the transformation of candidate engagement through virtual events and chatbots is a compelling narrative. As we navigate this evolving landscape, it's evident that these tools empower recruiters to forge meaningful connections, enhance efficiency, and adapt to changing candidate expectations. Striking the right balance between technology and human touch remains paramount, ensuring personalized and ethical interactions. As we peer into the future, the fusion of virtual events and chatbots promises to reshape recruitment profoundly. By embracing these tools, organizations can pave the way for a dynamic and inclusive recruitment journey that harnesses the full potential of technology while valuing the essence of human connection.
Hirebee also ensures that you are able to get all of the necessary candidates in a relatively short time as well, which they have been able to do with improved recruitment automation.
FAQs
What are virtual events in the context of candidate engagement?
Virtual events are online gatherings that provide a platform for candidates and recruiters to interact, network, and exchange information. These events simulate traditional in-person events like job fairs, webinars, workshops, and company presentations, allowing participants to engage from anywhere with an internet connection.
How can virtual events enhance candidate engagement?
Virtual events offer several benefits, including broader reach, cost-effectiveness, and convenience. Candidates can learn about companies, attend informative sessions, and interact with recruiters without the need to travel. The interactive nature of these events fosters engagement through real-time chats, Q&A sessions, and personalized interactions.
What role do chatbots play in candidate engagement?
Chatbots are AI-driven tools that facilitate automated conversations with candidates. They can provide instant responses to queries, schedule interviews, assist with application processes, and gather candidate information. Chatbots enhance engagement by offering prompt and consistent interactions, ensuring candidates feel valued and informed throughout their journey.
How can chatbots personalize candidate interactions?
Advanced chatbots utilize natural language processing and machine learning to understand candidate preferences and tailor responses accordingly. By analyzing candidate data and behavior, chatbots can offer personalized recommendations, job suggestions, and relevant content, creating a more engaging and relevant experience.
Can virtual events and chatbots work together?
Absolutely. Virtual events can be integrated with chatbots to enhance engagement before, during, and after the event. Chatbots can answer pre-event questions, guide attendees during the event, and follow up with personalized messages or additional information post-event, creating a seamless and enriched candidate experience.