Video interviews revolutionized the recruitment process by eliminating the need to meet face-to-face. This technology allows employers to connect with larger numbers of applicants, in shorter periods of time. With the help of video interviews, employers can assess candidates from across the world in a cost-effective manner.
Since video interviews provide recruiters with an immediate impression of the candidate's abilities, enthusiasm and interpersonal skills, they are proving to be a powerful tool when screening candidates. Also, video technology can be used to quickly narrow down the selection criteria before inviting a candidate to a face-to-face interview.
Video interviews can also help the candidate to be more relaxed and confident while presenting themselves, as they are not in the interviewer's physical presence. This allows candidates to be more open and show their true abilities and personalities.
By leveraging the wide reach of video technology, employers are now able to assess more applicants for less cost, resulting in faster and better hiring decisions.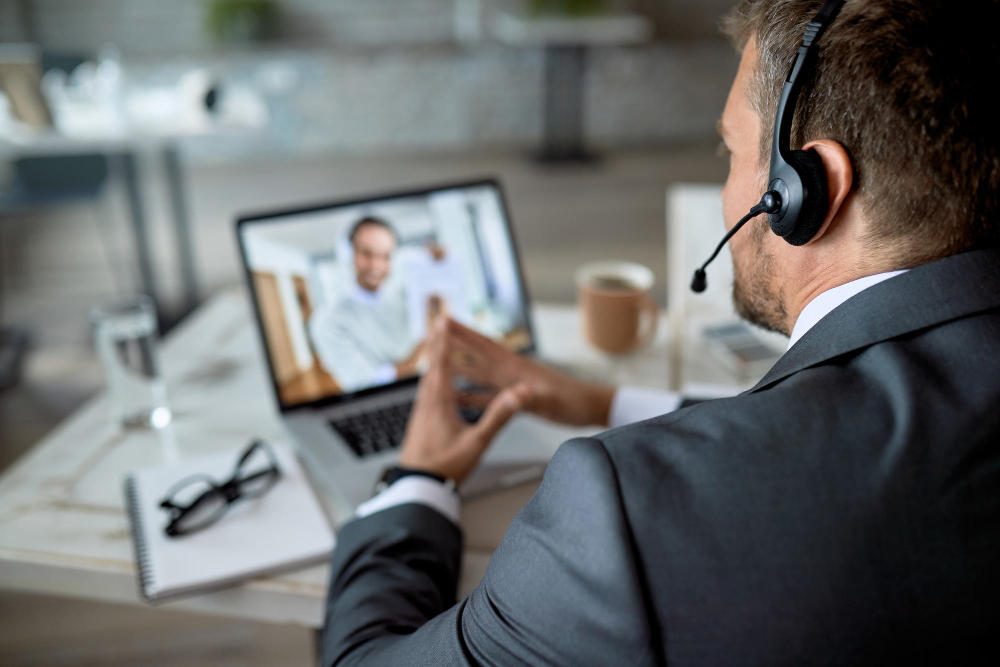 The Rising Popularity of Real Time Interviews
Real time interviews are gaining popularity in the employment industry in recent years. Real-time interviews are conducted via video calls, such as Skype, Zoom, etc. It provides an efficient way to enhance communication processes between the candidates and employers. People can easily apply to the jobs they like and connect with the success team instantly in a much shorter time.
These types of interviews are preferred by employers as they enable employers to have a clear and in-depth understanding of the candidates, who could be located anywhere in the world. It also allows recruiters to check the candidate's body or facial language, which in turn helps them to assess the capability and the aptitude of the potential candidate.
Moreover, real-time interviews eliminate a significant amount of the time and overall cost involved in the process of recruiting a new employee. Companies don't have to bear the expenses needed for travel,room accommodation, and other logistical arrangements, as needed in face-to-face interviews. These advantages of real-time interviews have made them an indispensable part of modern-day recruitment process.
Real-time interviews are easy to set up and involve fewer formalities compared to face-to-face interviews. Candidates simply need to install the relevant technologies and applications on their computers or mobile phones, and they are ready to be interviewed.
Real-time interviews help bridge the geographical boundaries between candidates and employers. This gives free way to employers to widen the scope of their search and tap the potential of global talent. It also lets the candidates have access to jobs which would have been difficult to access or apply in a traditional face-to-face interview.
Overall, the growing popularity of real-time interviews require organizations to be well versed in online interviewing techniques and processes, to ensure they make compatible hiring decisions.
Hirebee understands just how important video interviews are to the overall hiring experience, which is why it helps you screen and source the right candidates using automated tracking systems..
Benefits Of Using Real Time Video Interviews as Recruitment Technology
Improves the Candidate Experience
Video interviews are revolutionizing the way companies recruit new employees. By providing a more engaging, convenient and personalized screening process for both candidates and employers, video interviews improve the overall candidate experience and employer branding.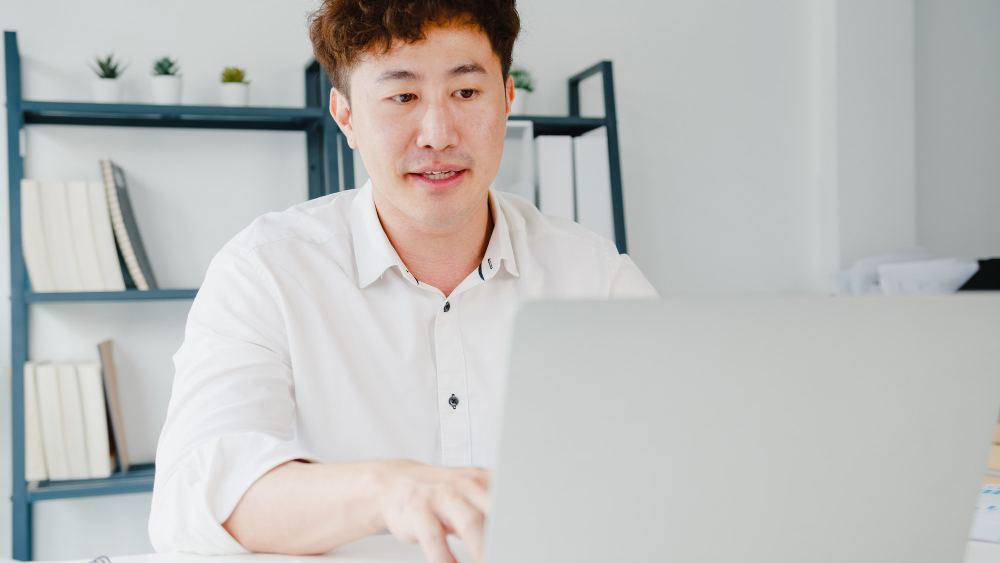 Video interviews allow candidates to better convey who they are and what motivates them, increasing employer and job seeker engagement in the recruitment process. Companies no longer need to fit themselves around the needs and schedules of candidates, with interviews now able to take place from any location, at any time, on any device.
Video interviews also enhance candidate experience by providing more personalized feedback. Automated chat bots can provide tailored convex messages and asnwers, questions and can also source feedback from both candidates and employers. As candidates become more engaged in the recruitment process, they are likely to share their positive experience with colleagues and friends, resulting in improved employer branding.
Finally, the data collected by video interviews can help employers better assess which candidates are the best cultural and organizational fit, resulting in faster and more efficient hiring decisions.
Overall, the introduction of video interviews has improved the candidate experience, as well as the employer's branding efforts. Candidates gain access to more personalized feedback and automated chats, while employers can hire new talent faster, while still being able to assess fit and brand perception.
Reduces Bias in the Virtual Hiring Process
For years, employers have relied heavily on in-person face-to-face interviews to assess job applicants. However, this process often involves unconscious bias and discrimination, with employers deeming job applicants based solely on the initial impression they make or on their physical appearance.
Using video interviewing in the virtual hiring process is one way to reduce bias and enhance the candidate experience. Video interviews allow employers to have a more consistent interviewing experience while reducing the potential of bias. During a video interview, recruiters can take the time to get to know the candidate better, as well as to focus more on their aptitude and skills, rather than on their appearance or demeanour.
Video interviews also enable employers to conduct multiple interviews with the same candidate while maintaining a consistent interviewing structure. This helps to ensure that all applicants are getting the same questions and assessments, reducing the possibility of bias creeping in.
Finally, video interviews enable employers to share job applicants' videos with other stakeholders in the hiring process, such as hiring managers, reviewers or future managers, which helps to eliminate unconscious bias among decision makers.
Overall, video interviewing is an effective way to reduce bias in the virtual hiring process. It allows employers to get to know the candidates better, offers a consistent interviewing experience, and allows decision makers to see job applicants on the same platform.
Allows for Collaborative Hiring During Real-time Interviews
Collaborative hiring during real-time interviews is a hiring process that allows multiple hiring decision-makers involved in the recruitment process to participate in the same live interview. This process allows the hiring team to gain a more holistic view of applicants and their abilities.
It allows multiple stakeholders to quickly evaluate a candidate's skills, abilities, knowledge and personality. Collaborative hiring also fosters more effective communication between the hiring team, allowing them to discuss their impressions of the candidate and ask individual questions.
Furthermore, the real-time interview eliminates the need for applicants to come in contact with more stakeholders than necessary, allowing them to make a good impression on individual decision-makers while still limiting their contact to one. The collaborative hiring process ultimately increases speed, accuracy and effectiveness in the selection process by allowing everyone involved to collaborate together.
The job requirements and candidate qualifications can be discussed in real-time, eliminating the need for multiple back-and-forth interviews. By having a quick and efficient recruiting process, companies can quickly identify, hire and onboard the most qualified candidates. Collaborative hiring during real-time interviews allows companies to hire the best talent in the most efficient manner.
Better Time Efficiency when Screening Candidates
Video interviews are becoming increasingly popular for employers as a way to streamline their candidate selection process. They allow employers to more easily screen a large number of applicants, from anywhere in the world, in a much shorter amount of time.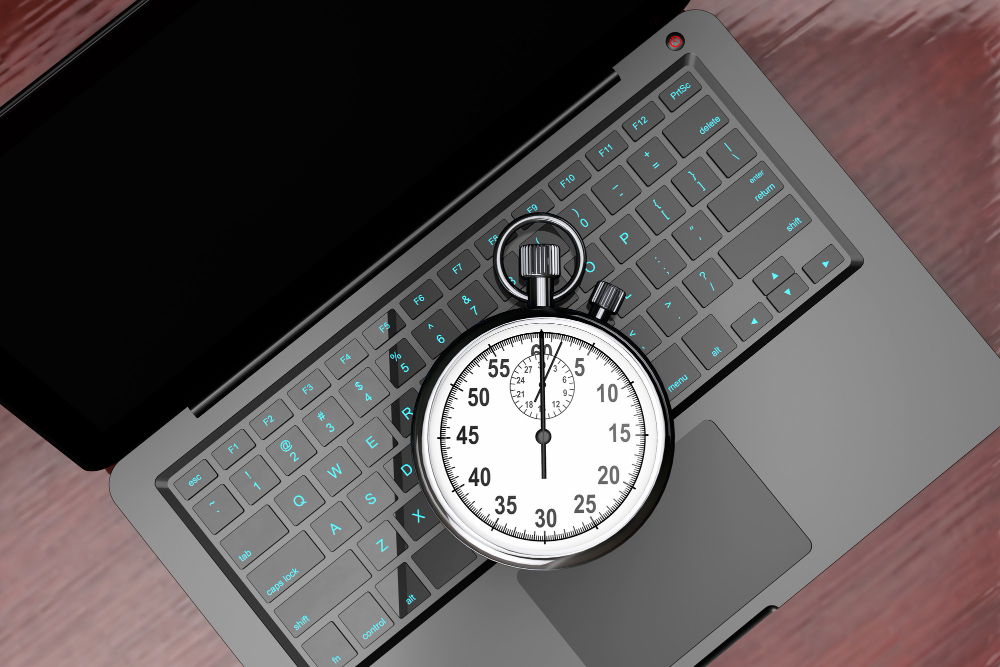 Unlike traditional, in-person interviews, video interviews are asynchronous. Applicants complete their interviews from the comfort of their own homes and at their own pace. This allows employers to use their time in a more efficient manner by reviewing the recordings at intervals that are convenient for them.
Additionally, it allows employers to review more candidates in less time since they do not need to worry about scheduling in-person interviews or travelling to meet with each applicant. This is especially useful for hiring managers looking to source candidates from a wide geographical area.
Video interviews also make it much easier to compare candidates side-by-side when selecting suitable candidates. This makes the review process much more time-efficient and cost-effective. Compared to traditional interviews, video interviews also offer employers a chance to review a candidate's communication and presentation skills in a more natural setting without distractions.
Overall, video interviews are a great tool for employers looking to cut time and costs while searching for suitable candidates. They allow employers to quickly assess if a candidate is a suitable match for the role and make faster hiring decisions.
Recruitment Technology Allows for More Insight into Candidates
The use of recruitment technology such as video interviews come with its own set of advantages for employers. One of the main advantages is that it can give employers more insight into potential candidates. Video interviews enable employers to get a better sense of who a candidate is beyond what is presented on their resume and cover letter.
The use of video interviews gives employers the opportunity to conduct in-depth screening of candidates, asking questions that will help them determine if the candidate is the best fit for the position. The visuals can give employers details about the candidate that can't be obtained through traditional paper interviews, such as their body language, level of energy and enthusiasm, and overall presence. They can also gain insight into a candidate's knowledge of the specific role being applied for and ability to articulate ideas in a clear and concise manner.
Video interviews can also be very beneficial as an initial tool to identify the top applicant or finalists quickly and efficiently. This process allows employers to gain a better understanding of the candidate through their answers to the interview without needing to bring the candidate onsite, thus reducing time and cost associated with the recruitment process. As a result, video interviews generate more insightful information and create a better candidate experience.
A Standardized Screening Process
Video interviews allow employers and job seekers to create a standardized screening process from start to finish, minimizing biases and eliminating uncertainty. By using video interviews, recruiters can cast a wide net and assess a larger number of candidates in a shorter amount of time. With a digital interview process, recruiters have the ability to compare all candidates on the same level, regardless of prior work and educational experience.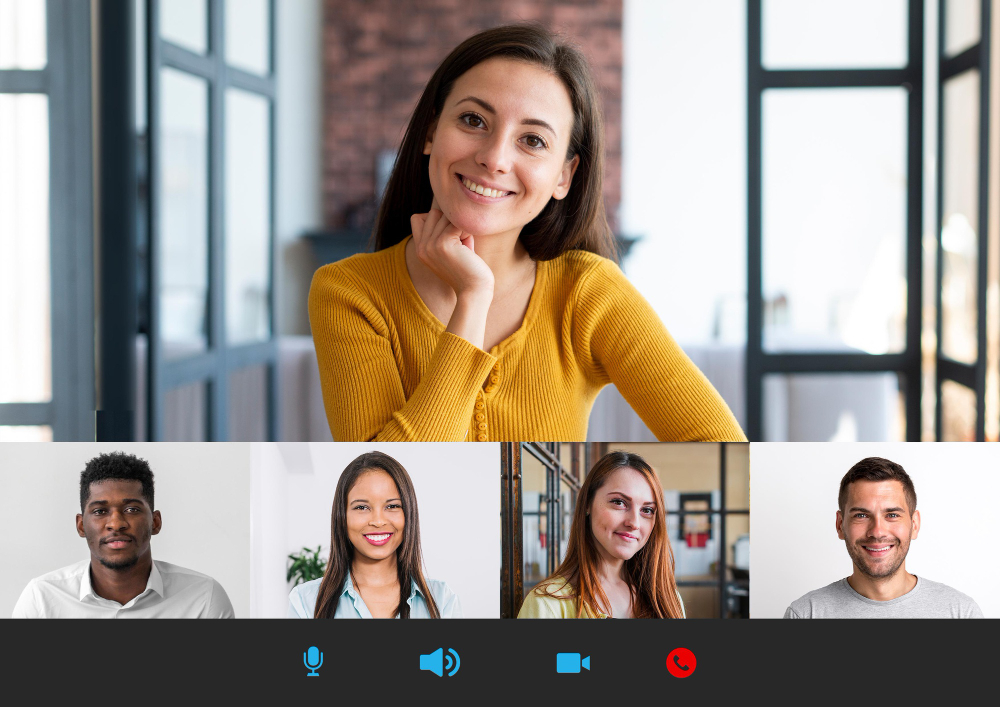 Video interviews allow for movement in the recruitment process and employers have the ability to observe each candidate presentation in a digital format. Rather than spending a significant amount of time on one applicant, recruiters can review a host of applications in a much shorter amount of time, further allowing them to boil down their list of potential candidates. Additionally, video interviews are recorded and stored digitally, making them easy to review and track.
They also allow applicants to capture their interest, experiences and qualifications and provide a personal environment. Through a video interview, recruiters can assess potential employees based on their ability to think creatively, their abilities to handle any unforeseen events, and the way they present themselves to viewers. They get to see the applicant beyond grammar, spelling, and organization—allowing a much clearer view into the applicant's personality and how well they may fit into the workplace.
Overall, video interviews create a standardized screening process by allowing employers to reach a larger population of applicants in less time, assess each applicant on an equal level, view applicants beyond the basics, and maintain a digital record of interviews. The use of video interviews enables employers to create a more efficient, unbiased and thorough selection process.
Allows for More Flexibility for Remote Work
Video interviews are an important tool for remote work, allowing employers to bring on new employees quickly and efficiently while maintaining social distancing protocols. With video interviews, there is no need to invest in expensive travel or to wait around for a response. Instead, employers can quickly and easily evaluate potential candidates in their own homes or offices, providing a great deal of flexibility.
Video interviews also provide a great way to get to know candidates better and understand their work style. Employers can see facial expressions and body language, which is especially helpful when evaluating a remote employee. Employers can gain high quality insights into a candidate's time management, communication and technical skills.
Video interviews give employers an easy way to assess candidates without the difficulty and cost of on-site interviews. Employers can easily adjust the interview times on their own schedule and can use various tools for interviewing such as text chat, VoIP calls, web conferences and Skype. This helps to make the process much more streamlined and efficient. Additionally, video interviews come with the added advantage of being accessible to a global pool of candidates, allowing employers the ability to find the perfect candidate from anywhere in the world.
By allowing employers to quickly assess potential employees, video interviews are a great tool for remote work. They provide flexibility and cost savings, while still giving employers the opportunity to adequately evaluate potential candidates.
Conclusion
The power of video interviews in recruitment is undeniable. They provide recruiters with an efficient, cost-effective way to evaluate a larger pool of potential candidates quickly. Video interviews also allow recruiters to gain insight into the personalities and communication styles of their applicants. With the cost of recruiting continuing to rise, video interviews are a great way to help recruiters make the best decisions for their organizations. They provide a more comprehensive and engaging way to evaluate candidates than solely relying on a resume or traditional interviewing, leading to more successful and productive collaborations between organizations and employees.
Hirebee will ensure that you will no longer have to worry about finding the right applicants, with automated candidate screening, sourcing, and marketing handling that for you.