Ethical AI in recruitment has emerged as a critical topic in the era of digital transformation and automation. With the increasing reliance on artificial intelligence and machine learning algorithms to streamline hiring processes, concerns surrounding fairness and transparency have come to the forefront.
Ensuring that AI-driven recruitment systems remain free from biases and discriminatory practices is essential to promote diversity and equal opportunities in the workforce. This paper explores the challenges faced in the recruitment domain due to AI, emphasizing the significance of fairness and transparency in reporting and analytics. By examining the principles of ethical AI in recruitment, we delve into ways to mitigate biases in data collection, algorithmic decision-making, and model interpretations.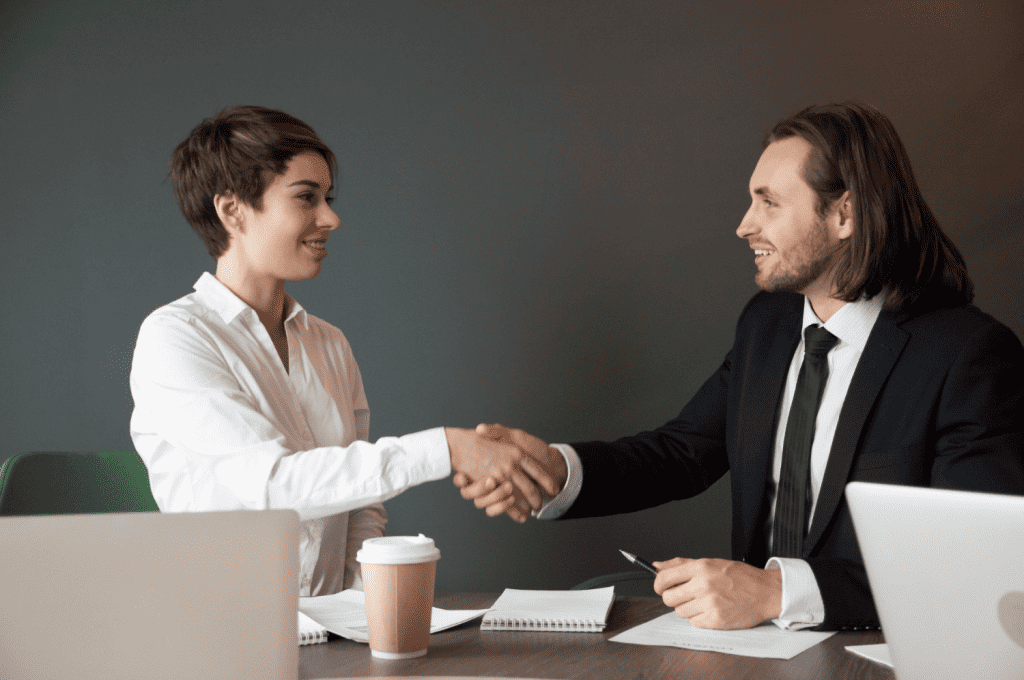 Additionally, we explore the role of human oversight and the need for ethical decision-making frameworks to strike a balance between automation and human intervention. Furthermore, the paper considers the legal and regulatory aspects associated with AI recruitment and provides case studies to illustrate successful implementations of ethical AI practices. Ultimately, the paper aims to underscore the importance of adopting ethical AI principles to build a more just and inclusive job market.
Hirebee is here to help you come up with candidate feedback forms that will allow you to streamline the overall hiring and recruitment process.
Challenges in AI Recruitment
The increasing adoption of AI in the recruitment process offers numerous benefits, such as efficiency and objectivity. However, it also presents significant challenges that need to be addressed to ensure fairness and transparency. One of the primary concerns is bias in data collection. Historical hiring practices may have perpetuated biases, leading to imbalanced and discriminatory datasets. AI systems trained on such biased data can perpetuate and even amplify these biases, resulting in unfair and discriminatory outcomes for certain groups.
Algorithmic bias is another critical challenge. AI algorithms, if not carefully designed and calibrated, can inadvertently perpetuate societal prejudices, leading to biased decision-making. This can adversely impact underrepresented groups and exacerbate existing disparities in employment opportunities. Additionally, the lack of transparency in AI models is a pressing issue. Many AI algorithms are complex "black boxes," making it difficult to understand how decisions are reached. This opacity can erode trust in AI systems and hinder stakeholders from challenging or mitigating potential biases.
To ensure ethical AI in recruitment, these challenges must be acknowledged and addressed proactively. Organizations need to develop strategies to identify and eliminate biases in data, utilize fairness-aware algorithms, and implement transparency techniques that shed light on the decision-making process. By doing so, we can build AI systems that promote diversity, fairness, and transparency, fostering a more inclusive and equitable recruitment landscape.
Principles of Ethical AI in Recruitment
In the context of recruitment, ethical AI principles are crucial to ensure fairness and transparency throughout the hiring process. These principles guide the development and implementation of AI systems, aiming to avoid bias, discrimination, and opacity in decision-making.
Firstly, fairness and unbiased data form the foundation of ethical AI. To achieve this, organizations must ensure that the data used for training AI models is diverse, representative, and free from any historical biases. Additionally, they need to address inherent biases that may exist in the data to prevent perpetuating unfair practices.
Transparency is another key principle. It involves making AI algorithms interpretable and accountable, allowing stakeholders to understand how decisions are made. Techniques like Explainable AI can shed light on the reasoning behind AI-generated outcomes, promoting trust and facilitating human oversight.
Lastly, human-centric design emphasizes the active involvement of stakeholders throughout the AI system's development. It requires a thorough examination of potential ethical implications and consideration of the impact on individuals and society.
By adhering to these principles, organizations can foster a more ethical recruitment process that upholds fairness, reduces bias, and enhances transparency. This ethical approach not only aligns with legal and regulatory requirements but also helps create a diverse and inclusive workforce, where candidates are evaluated based on their merits and abilities rather than demographic attributes.
Ensuring Fairness in AI Recruitment:
Fairness is a fundamental aspect of ethical AI in recruitment, aimed at eliminating bias and ensuring equal opportunities for all candidates. To achieve fairness, several key considerations must be addressed in the implementation of AI-driven recruitment processes.
Firstly, organizations must establish fair selection criteria that are directly relevant to the job requirements. By identifying and focusing on job-related attributes, unnecessary factors that may inadvertently perpetuate bias can be avoided. This necessitates a comprehensive review of the existing criteria to eliminate any discriminatory elements.
Secondly, ensuring fair data preprocessing is crucial. AI models heavily rely on training data, and if the data is biased or imbalanced, it can lead to biased outcomes. Preprocessing techniques, such as data augmentation and oversampling, can help address these issues and create a more balanced dataset.
Thirdly, continuous bias detection and mitigation are essential to maintain fairness. Organizations should employ fairness-aware algorithms that can detect and quantify biases during the recruitment process. Regular audits and monitoring of AI systems can help identify and rectify any emerging biases, enhancing the overall fairness of the process.
By adopting these measures, organizations can build fair AI recruitment systems that consider candidates based on their abilities and qualifications rather than irrelevant factors. Fairness not only aligns with ethical principles but also contributes to a more diverse and inclusive workforce, fostering innovation and driving success in the organization. However, it is crucial to recognize that achieving absolute fairness is an ongoing process, requiring a commitment to constant improvement and adherence to ethical standards.
Ensuring Transparency in AI Recruitment
Transparency is a critical aspect of Ethical AI in recruitment, as it fosters trust and understanding among stakeholders. To ensure transparency, explainable AI techniques must be employed, allowing AI-driven decisions to be interpretable and accountable. Two prominent methods for achieving model explainability are LIME (Local Interpretable Model-Agnostic Explanations) and SHAP (SHapley Additive exPlanations). LIME generates simplified local models to explain individual predictions, while SHAP assigns each feature's contribution to the overall prediction. These techniques help recruiters and applicants comprehend the reasons behind AI-generated outcomes, providing insights into the decision-making process.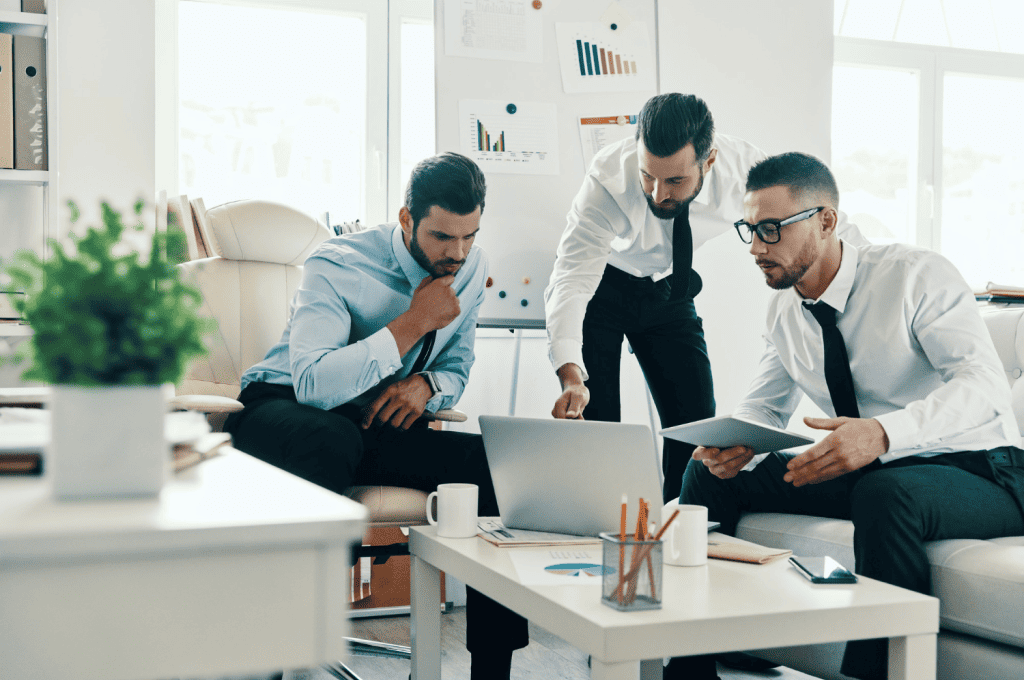 Building trust through transparency involves effective communication of AI-generated decisions to both applicants and recruiters. Employing clear and understandable language to describe the factors influencing decisions can mitigate concerns about potential bias and discrimination. Transparency also enables organizations to identify and rectify any underlying biases that might emerge during the AI recruitment process.
However, transparency alone is not sufficient. Organizations must also foster a culture of responsibility and accountability for AI implementation. This entails educating employees about the ethical use of AI and providing mechanisms for feedback and reporting of potential issues. By embracing transparency and encouraging responsible AI practices, organizations can uphold fairness and mitigate risks associated with AI-driven recruitment processes. Ultimately, transparency not only promotes ethical AI in recruitment but also reinforces organizational values and establishes a positive reputation in the industry.
The Role of Human Oversight
In the realm of AI-powered recruitment, striking the right balance between automation and human intervention is crucial to ensure ethical decision-making. While AI systems can process vast amounts of data and identify patterns beyond human capabilities, they may also perpetuate biases and make flawed judgments. Human oversight plays a pivotal role in mitigating these risks and upholding fairness and transparency.
Human intervention can be incorporated at different stages of the AI recruitment process. During the development phase, involving diverse stakeholders, including ethicists, recruiters, and potential applicants, can help identify potential biases and ethical concerns. These stakeholders can actively participate in defining the selection criteria and ensuring that only job-related attributes are considered.
Moreover, ethical decision-making frameworks need to be established within organizations. These frameworks should encompass the principles of fairness, transparency, and accountability. They can guide the responsible use of AI and provide a basis for resolving ethical dilemmas that might arise during the recruitment process.
Furthermore, human oversight is essential in auditing and continuously monitoring AI systems. Regular assessments of the AI algorithms can help detect and rectify biases or unintended consequences that may emerge over time. Additionally, explaining AI-generated decisions to applicants and employees in a clear and understandable manner can foster trust and alleviate concerns about the use of AI in recruitment.
In conclusion, AI has the potential to revolutionize recruitment, but its implementation must be governed by ethical considerations. Integrating human oversight throughout the process can help ensure that AI in recruitment remains fair, transparent, and accountable, thus promoting diversity and inclusivity in the workforce.
Legal and Regulatory Considerations
In the pursuit of ethical AI in recruitment, organizations must navigate a complex landscape of legal and regulatory considerations. Compliance with relevant laws and regulations is vital to avoid legal repercussions and build trust with candidates and stakeholders. Key among these considerations is the General Data Protection Regulation (GDPR), which safeguards individuals' data privacy and imposes strict requirements on data handling, processing, and consent.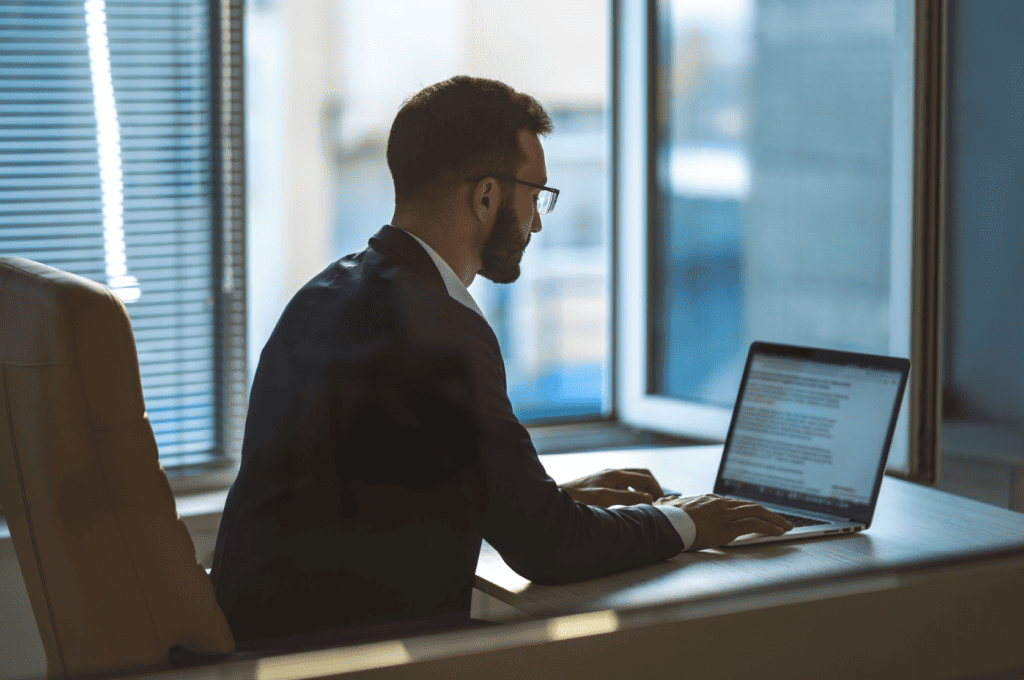 Equal Employment Opportunity (EEO) laws are equally crucial as they mandate fair treatment of job applicants, prohibiting discrimination based on protected characteristics such as race, gender, age, and disability. AI recruitment systems must be carefully designed to ensure compliance with these laws, guaranteeing that the algorithms do not perpetuate bias or create discriminatory outcomes.
Apart from GDPR and EEO laws, other regulations and standards may also apply, depending on the geographic location and industry sector. Keeping abreast of evolving regulations is essential to adapt AI recruitment practices continually.
To successfully navigate the legal landscape, organizations should establish cross-functional teams comprising HR professionals, data scientists, and legal experts. These teams can collaborate to ensure that AI recruitment systems are designed and deployed in compliance with relevant laws and ethical principles, thereby fostering transparency and accountability throughout the hiring process. Furthermore, regular audits and risk assessments will help identify potential issues and enable timely adjustments to maintain fair and unbiased AI recruitment practices.
Conclusion
In conclusion, ensuring ethical AI in recruitment is paramount for fostering fairness and transparency in reporting and analytics. By addressing biases in data collection, employing transparent AI algorithms, and adhering to human-centric design principles, organizations can create more equitable hiring processes. Fair selection criteria, data preprocessing, and bias detection are crucial steps in achieving ethical outcomes.
Transparency through explainable AI techniques builds trust and empowers stakeholders with meaningful insights. Human oversight, guided by ethical decision-making frameworks, strikes a balance between automation and accountability. Complying with legal regulations such as GDPR and EEO laws further reinforces the commitment to fairness. Embracing ethical AI paves the way for a diverse and inclusive workforce.
Hirebee is here to help you come up with candidate feedback forms that will allow you to streamline the overall hiring and recruitment process.
FAQs
What is Ethical AI in Recruitment, and why is it important?
Ethical AI in recruitment refers to the responsible and fair use of artificial intelligence and machine learning algorithms in the hiring process. It prioritizes fairness, transparency, and accountability to ensure that AI-driven recruitment practices do not perpetuate biases, discrimination, or unfair advantages. It is essential to address historical biases and promote diversity and inclusion in the workplace.
How does AI recruitment technology contribute to bias and discrimination?
AI recruitment technology can inadvertently perpetuate bias and discrimination if the algorithms are trained on biased data or if they learn from historical hiring patterns that may have been influenced by unconscious biases. Additionally, opaque AI models can make decisions that are difficult to interpret or challenge, leading to unfair outcomes for certain groups.
What are the principles of Ethical AI in Recruitment?
The principles of Ethical AI in Recruitment include:
Fairness and Unbiased Data: Ensuring diverse and representative data and addressing historical biases.
Transparency in AI Algorithms: Employing explainable AI techniques and ensuring the interpretability of decisions.
Human-Centric Design: Involving stakeholders and considering ethical implications throughout the AI development process.
How can organizations ensure fairness in AI recruitment?
To ensure fairness in AI recruitment, organizations can:
Use fair selection criteria that are relevant to the job and do not discriminate.
Preprocess data to address imbalances and under-representation.
Apply bias detection and mitigation techniques.
Regularly audit and monitor AI systems to identify and rectify potential biases.
What role does human oversight play in Ethical AI recruitment?
Human oversight is crucial to maintain ethical AI recruitment practices. It involves striking the right balance between automation and human intervention. Human intervention is necessary to make contextual decisions, interpret AI outputs, and ensure ethical and legal compliance throughout the recruitment process.