In today's dynamic job market, the traditional approach to talent acquisition and job distribution is facing significant challenges. Employers often struggle to find the right candidates with specialized skills and experience, while job seekers may feel lost amidst the vast pool of generic job listings. However, a glimmer of hope emerges with the rise of niche job boards.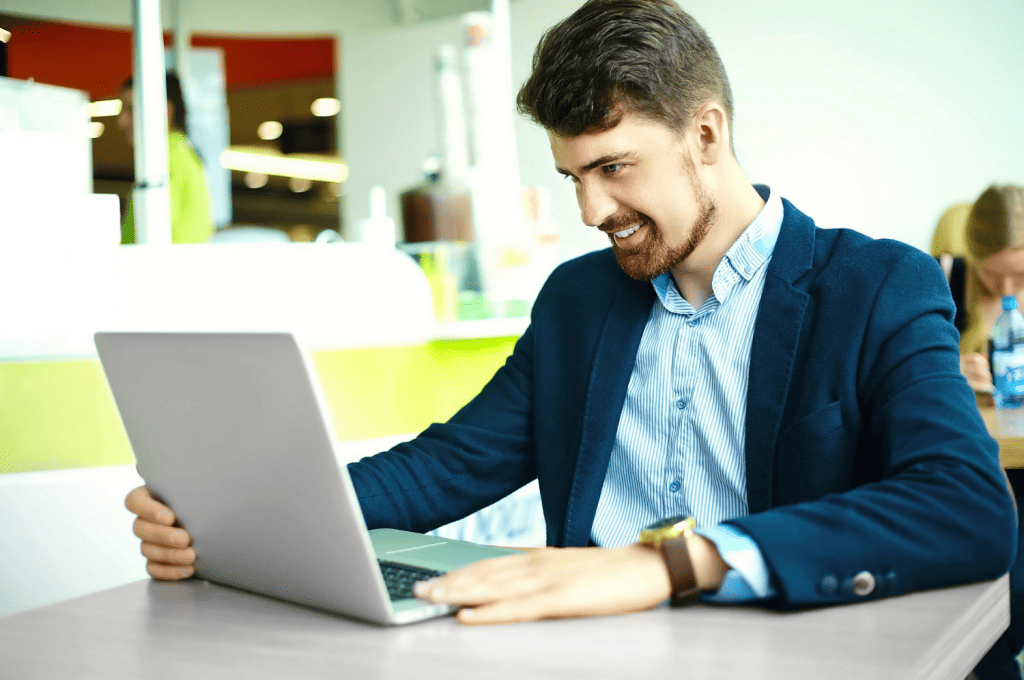 These industry-specific platforms are transforming the way employers connect with potential hires and how job seekers find relevant opportunities. This paper explores the emerging trends in job distribution, focusing on the immense potential of leveraging niche job boards for industry-specific talent acquisition. By understanding the advantages of these platforms for both employers and job seekers, as well as examining successful case studies and strategic implementation strategies, we aim to shed light on how niche job boards can play a pivotal role in reshaping the future of recruitment, creating more meaningful connections between employers and the specialized talent they seek.
Understanding Niche Job Boards
Niche job boards are specialized online platforms that cater to specific industries or job sectors, offering targeted job listings and recruitment services. Unlike general job boards that cover a wide range of professions, niche job boards focus on a particular field, such as technology, healthcare, finance, or creative industries. They have gained popularity due to their ability to connect employers with a more precise and relevant talent pool.
In comparison to traditional job portals, niche job boards provide distinct advantages for both employers and job seekers. For employers, these platforms offer access to a highly targeted audience, ensuring that their job openings reach candidates with the necessary skills and expertise. This precision saves time and resources in the hiring process and improves the likelihood of finding the right fit for the position.
For job seekers, niche job boards present specialized opportunities tailored to their interests and qualifications. Instead of sifting through irrelevant listings, they can focus on roles that align with their specific career goals. Additionally, niche job boards often have fewer applicants, reducing competition and increasing the chances of being noticed by potential employers.
Overall, the rise of niche job boards reflects a shift in the recruitment landscape towards more personalized and efficient talent acquisition strategies. As technology continues to advance and industries become increasingly specialized, these platforms are expected to play a crucial role in the future of job distribution and industry-specific talent acquisition.
The Advantages of Niche Job Boards for Employers
Niche job boards offer several significant advantages for employers seeking industry-specific talent acquisition. By focusing on a particular sector or skill set, these specialized platforms provide targeted access to a pool of candidates with the precise expertise and qualifications required. This specificity ensures that job listings reach the most relevant audience, leading to a higher quality of applicants compared to general job boards. As a result, employers can expect to see a reduction in the time-to-hire and an increased likelihood of finding the perfect fit for their organization.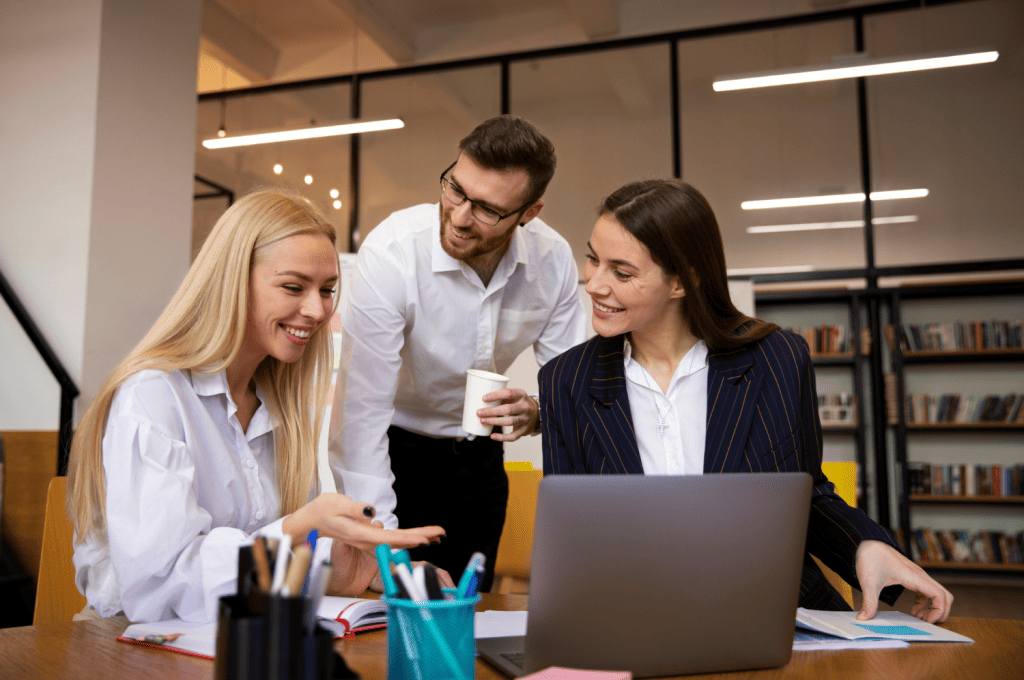 Moreover, niche job boards contribute to enhancing an employer's branding within the industry. When employers utilize niche boards, they are positioning themselves as experts and industry leaders, thus attracting more potential candidates who are specifically interested in their sector. This not only enhances the employer's reputation but also fosters a sense of community among like-minded professionals.
Additionally, opting for niche job boards often proves cost-effective compared to traditional job advertising methods. General job boards might have extensive user bases, but they lack the targeted focus that niche platforms offer. Consequently, employers on general job boards might receive a high volume of irrelevant applications, leading to increased expenses in filtering and processing applications. In contrast, niche job boards result in more tailored responses, saving time and resources.
In conclusion, leveraging niche job boards allows employers to tap into industry-specific talent, improve the quality of applicants, enhance their branding, and save costs during the recruitment process. As the job market continues to evolve, these platforms are expected to play an increasingly crucial role in optimizing talent acquisition for various industries.
The Benefits of Niche Job Boards for Job Seekers
Niche job boards offer several significant advantages for job seekers, catering to their specific needs and preferences in ways that general job boards cannot. These benefits create a unique and tailored experience for individuals seeking employment within niche industries.
Firstly, niche job boards provide job seekers with targeted job listings that align with their specialized skills and interests. Unlike general job boards that may flood users with irrelevant positions, niche job boards streamline the job search process, presenting opportunities that precisely match a job seeker's qualifications and aspirations. This targeted approach saves job seekers time and effort, allowing them to focus on positions that genuinely align with their career goals.
Secondly, niche job boards tend to have lower competition for job openings compared to their broader counterparts. As these boards cater to specific industries or professions, the number of applicants for any given position is often lower, increasing a job seeker's chances of standing out among the applicants. This reduced competition enhances the likelihood of securing interviews and job offers.
Moreover, niche job boards offer job seekers opportunities for industry-specific networking and engagement. Many niche platforms facilitate connections among professionals within the industry, creating a supportive community that shares valuable insights and opportunities. This networking aspect can lead to unexpected career advancements and provide job seekers with a sense of belonging within their chosen field.
Lastly, by being part of a niche job board, job seekers gain increased visibility to employers looking for specialized talent. Employers seeking specific skills or experience are more likely to visit industry-specific job boards, increasing the chances of job seekers being discovered by their ideal employers.
In conclusion, niche job boards empower job seekers with a tailored and efficient job search experience, increased visibility within their industry, and access to a supportive community of professionals. As the job market continues to evolve, niche job boards are expected to play a pivotal role in helping job seekers find opportunities that align perfectly with their unique skill sets and career aspirations.
Emerging Trends in Niche Job Boards
As the job market continues to evolve, niche job boards are experiencing significant growth and impact. Emerging trends are shaping the landscape of these industry-specific platforms, revolutionizing talent acquisition in various sectors.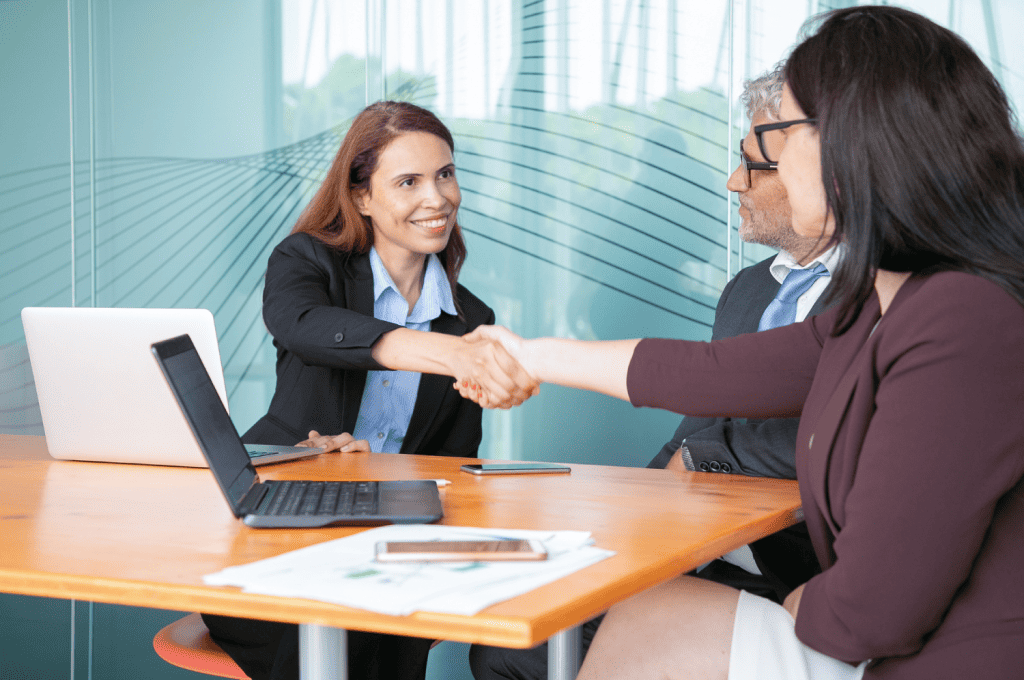 One key trend is the integration of artificial intelligence (AI) and machine learning to enhance job matching. Niche job boards are leveraging AI algorithms to analyze job seekers' profiles and match them with relevant opportunities, resulting in more precise and efficient talent matches. This not only benefits job seekers by presenting them with tailored job listings but also empowers employers to find the best-suited candidates quickly.
Mobile optimization and app-based platforms are also gaining traction within niche job boards. With the increasing reliance on mobile devices, job seekers prefer the convenience of accessing job listings on the go. Niche job boards are responding to this trend by developing user-friendly mobile apps, increasing their accessibility and reach to potential candidates.
Virtual job fairs and online networking events are another emerging trend within niche job boards. These virtual events provide a platform for employers and job seekers to interact, fostering meaningful connections and discussions within specific industries. This facilitates a more personalized and engaging recruitment process, benefiting both parties.
Lastly, data-driven insights and analytics are being utilized to enhance recruitment strategies on niche job boards. Employers can gather valuable data on candidate behavior, preferences, and application patterns, allowing them to optimize their recruitment efforts. Simultaneously, job seekers can gain insights into industry trends and demand, empowering them to tailor their applications more effectively.
In conclusion, emerging trends in niche job boards are transforming the way industries approach talent acquisition. AI-driven job matching, mobile optimization, virtual events, and data-driven strategies are revolutionizing recruitment and providing employers and job seekers with a competitive edge in the evolving job market. As these trends continue to shape the future, niche job boards are likely to play an increasingly vital role in connecting industry-specific talent with the right opportunities.
Case Studies: Successful Implementations of Niche Job Boards
In this section, we explore real-world examples of successful niche job boards that have effectively leveraged industry-specific talent acquisition. We will focus on two prominent cases to illustrate the benefits and impact of such platforms.
Example 1: Niche job board for the tech industry
A leading tech-focused job board emerged to cater exclusively to the tech sector's specific talent requirements. The platform offers an intuitive interface that allows tech companies to post specialized job listings, ensuring targeted exposure to a pool of qualified candidates. Job seekers, in turn, find relevant positions that match their skills and interests. The platform's AI-driven algorithms facilitate precise job matching, leading to improved quality of applicants and reduced time-to-hire. Employers have praised the board for providing access to a rich talent pool, resulting in increased efficiency in filling critical tech positions. Job seekers also benefit from reduced competition, as the platform caters only to the tech community, thereby enhancing their chances of landing their dream roles.
Example 2: Niche job board for the healthcare industry
The healthcare sector faced unique challenges in talent acquisition, prompting the launch of a dedicated job board. This platform focuses exclusively on healthcare roles, ranging from physicians to allied health professionals. By narrowing its scope, the platform attracts healthcare organizations seeking specialized professionals. Job seekers, in turn, gain access to a curated list of relevant healthcare positions, eliminating the need to sift through unrelated job listings. The platform's success is evident in the significant increase in healthcare organizations relying on the board for hiring, leading to a rise in successful job placements within the industry.
These case studies showcase the potential of niche job boards to transform the job market, providing targeted solutions for both employers and job seekers. As industries increasingly recognize the benefits of such platforms, the future of talent acquisition looks promising, driven by industry-specific job distribution platforms.
Strategies for Building and Leveraging Niche Job Boards
Creating and leveraging niche job boards requires a well-thought-out approach to attract both employers and job seekers effectively. Here are key strategies to build and leverage these platforms successfully:
Identifying a viable industry and target audience
Thorough market research is crucial to identify industries with high demand for specialized talent and an underserved job market. Understanding the specific needs and pain points of the target audience will help in tailoring the platform accordingly.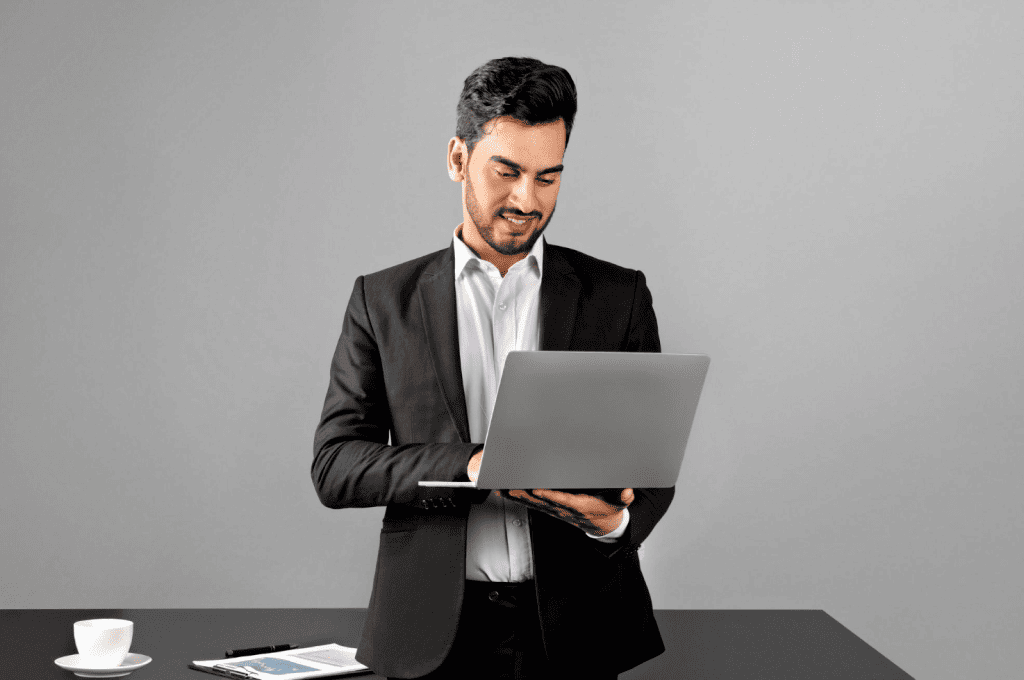 Designing an intuitive and user-friendly platform
A user-friendly interface is paramount for attracting and retaining users. The platform should be easy to navigate, provide relevant job recommendations, and offer tools for employers to efficiently manage their job postings.
Marketing and promotion strategies
Building a robust marketing strategy is essential to attract both job seekers and employers to the niche job board. Utilizing digital marketing channels, social media, industry partnerships, and SEO optimization can help in gaining visibility and credibility within the target industry.
Maintaining and evolving the niche job board
Regularly updating and enhancing the platform based on user feedback and industry trends is critical. Embracing new technologies and integrating AI-driven features for improved job matching and user experience will keep the platform competitive and relevant.
By implementing these strategies, niche job boards can position themselves as go-to platforms for industry-specific talent acquisition, benefiting employers in finding the right candidates and job seekers in discovering tailored opportunities. A well-executed niche job board has the potential to transform the job market and revolutionize how talent is recruited in specialized industries.
Conclusion
In conclusion, niche job boards offer a promising solution to the challenges faced in traditional talent acquisition. By providing a targeted platform for industry-specific job listings, they connect employers with a more relevant and qualified pool of candidates. Job seekers benefit from tailored opportunities that align with their skills and interests. As emerging trends in AI integration, mobile optimization, and data analytics continue to shape niche job boards, their potential to revolutionize the job market becomes evident. Emphasizing industry-specific recruitment strategies, these platforms hold the key to more efficient and effective talent acquisition processes, ultimately fostering better matches between employers and job seekers.
FAQs
What are niche job boards, and how are they different from general job boards?
Niche job boards are online platforms that cater to specific industries or professions, focusing on specialized talent acquisition. Unlike general job boards that cover a wide range of job categories, niche job boards target specific industries, providing job seekers and employers with highly targeted opportunities and candidates.
Why should employers use niche job boards for talent acquisition?
Niche job boards offer access to a pool of industry-specific and highly skilled talent, leading to more relevant and qualified applicants. Employers can save time and resources by reaching out to candidates who possess the precise skills and experience required for their industry, resulting in faster and more effective hiring processes.
Are niche job boards suitable for job seekers?
Yes, niche job boards are beneficial for job seekers seeking career opportunities in specific industries. These platforms offer tailored job listings that match their skills and interests, reducing competition from candidates with unrelated backgrounds. Job seekers can find niche job boards useful for discovering industry-specific job openings and networking within their desired field.
How do niche job boards use AI and machine learning for job matching?
Many niche job boards employ AI and machine learning algorithms to enhance job matching between employers and job seekers. These technologies analyze the skills, qualifications, and preferences of candidates and match them with relevant job postings, increasing the chances of finding the perfect fit for both parties.
Can employers from smaller industries benefit from niche job boards?
Absolutely. Niche job boards can be particularly advantageous for smaller industries or niche markets. These platforms provide visibility to employers within their specific industry, making it easier to attract and engage with specialized talent that might be overlooked on larger, more general job boards.