In the ever-evolving landscape of human resources and talent acquisition, data has emerged as a potent catalyst for strategic decision-making. However, while organizations are increasingly aware of the value of data in recruitment, there exists a hidden treasure trove of untapped potential – the realm of "dark data." Dark data, in the context of recruitment, refers to the vast reservoirs of unstructured and underutilized information generated during the hiring process. This data is often scattered across emails, candidate profiles, interview transcripts, and other sources, waiting to be discovered and harnessed.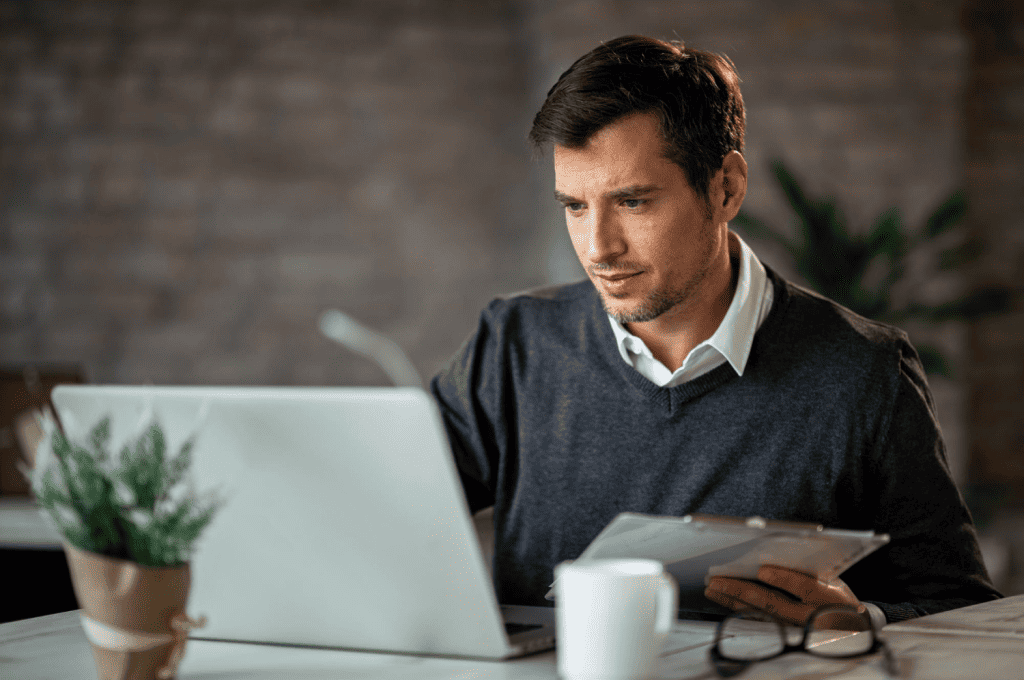 This paper explores the concept of dark data in recruitment, shedding light on its significance and potential to revolutionize talent acquisition strategies. Dark data encompasses a wide range of information, including candidate feedback, unstructured interview notes, and passive candidate data, which, when effectively mined, can provide deep insights into candidate behavior, preferences, and performance. By unlocking these hidden insights, organizations can enhance their recruitment processes, make more informed hiring decisions, and ultimately gain a competitive edge in the talent market.
This paper delves into the techniques, tools, and ethical considerations associated with mining dark data, offering real-world applications, case studies, and a glimpse into the future of recruitment enriched by this invaluable resource. Embracing dark data is not merely a choice; it is an imperative for organizations striving to excel in the dynamic arena of talent acquisition.
Hirebee ensures that you are able to find the best candidates in the market for your team through industry-leading candidate screening as well as candidate sourcing features.
Understanding Dark Data in Recruitment
In the ever-evolving landscape of recruitment, data plays a pivotal role in making informed decisions and securing top talent. However, not all data is readily accessible or visible, and this is where the concept of "dark data" comes into play. Dark data refers to the vast reservoir of untapped, unstructured, or underutilized information that exists within an organization's recruitment processes but remains hidden from conventional analysis.
Dark data in recruitment encompasses a wide array of information, including candidate interactions, email communications, social media engagement, and more, that often resides in disparate sources and formats. Unlike structured data found in databases and spreadsheets, dark data is challenging to harness due to its unstructured nature. It includes both historical and real-time data, making it a valuable but often overlooked resource for gaining deeper insights into the recruitment ecosystem.
Recognizing and understanding dark data is essential because it holds the potential to unveil hidden patterns, trends, and opportunities. In this section, we will delve deeper into the definition and types of data in recruitment, explore what constitutes dark data within this context, identify common sources of dark data, and discuss the challenges associated with unlocking its potential. By doing so, we lay the foundation for harnessing dark data to transform recruitment processes and improve decision-making.
Techniques and Tools for Mining Dark Data
Dark data can be a treasure trove of untapped information in the recruitment process. However, harnessing this data requires a combination of sophisticated techniques and tools. This section explores the various strategies and technologies available for effectively mining dark data in recruitment.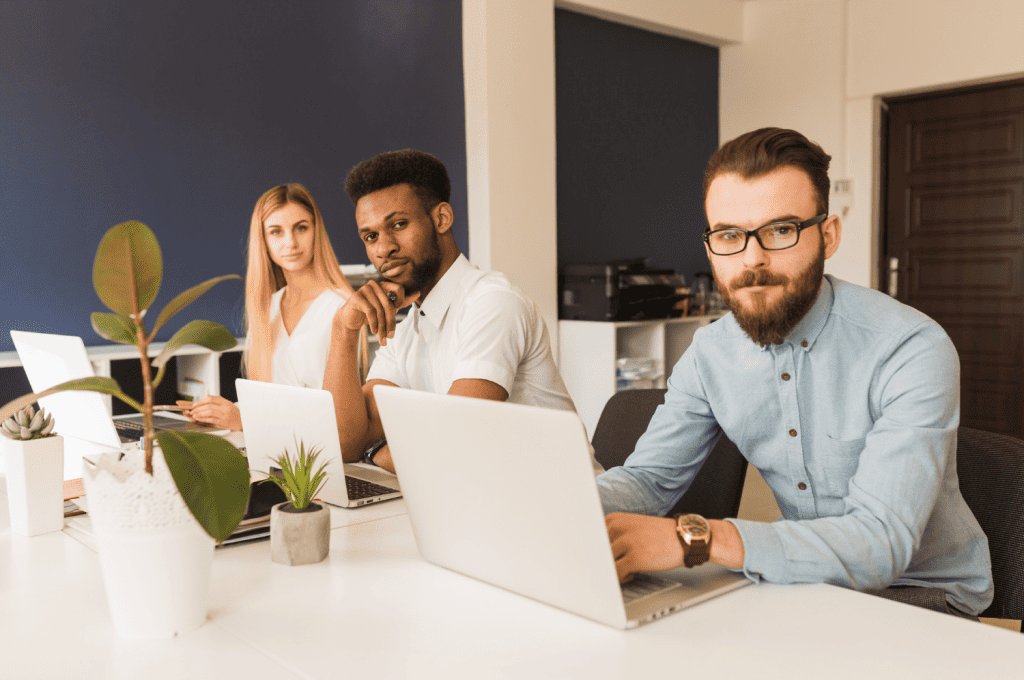 Data Collection Strategies for Dark Data:
Passive Data Collection: This approach involves gathering data without direct interaction with candidates or employees. Passive data sources may include server logs, email archives, and website analytics. These sources can reveal valuable insights about candidate behavior, such as which job postings they viewed, how long they spent on the career page, and the types of roles they are most interested in. Passive data collection is particularly useful for understanding the candidate journey and improving the user experience.
Active Data Collection: Active data collection methods involve direct interaction with candidates or employees. This includes surveys, interviews, and feedback forms. While these methods may not seem like "dark data" at first glance, they often yield unstructured and unanalyzed data that can be rich in insights. For example, sentiment analysis of candidate feedback comments can provide valuable feedback on the recruitment process and areas for improvement.
Data Storage and Organization:
Structured vs. Unstructured Data: Dark data in recruitment can be both structured and unstructured. Structured data includes information neatly organized in databases, such as application forms and CVs. Unstructured data, on the other hand, comprises textual information like emails, chat transcripts, and social media posts. Effective data storage and organization are essential to make sense of this mixed data landscape.
Data Cleansing and Normalization: Dark data often comes with noise and inconsistencies. Data cleansing and normalization processes are crucial for cleaning and standardizing the data. This step ensures that data is accurate, complete, and ready for analysis. Natural language processing (NLP) techniques can help extract meaningful information from unstructured text data.
Data Analysis and Processing Techniques:
Machine Learning Algorithms: Machine learning models can be employed to uncover patterns and insights from dark data. For instance, they can predict candidate success based on historical data or identify biases in the hiring process. Supervised learning can be used for classification tasks, while unsupervised learning can uncover hidden clusters and relationships within the data.
Natural Language Processing (NLP): NLP techniques enable the analysis of text data, such as resumes, emails, and social media posts. Sentiment analysis, named entity recognition, and topic modeling are some NLP methods that can extract valuable information and sentiments from unstructured text, helping recruiters make data-driven decisions.
Tools and Technologies for Mining Dark Data:
Data Analytics Platforms: Various data analytics platforms like Tableau, Power BI, and Python libraries such as Pandas and NumPy are valuable tools for processing and visualizing dark data. These platforms make it easier for HR professionals to generate insights and make informed decisions.
Text Mining Tools: Specialized text mining tools like NLTK (Natural Language Toolkit) and spaCy are designed for NLP tasks. They offer pre-built algorithms and models that can be applied to analyze unstructured text data efficiently.
Visualization Software: Data visualization tools like D3.js, Plotly, and Tableau can help HR teams create meaningful visual representations of their dark data, making it easier to communicate insights and trends to stakeholders.
In summary, effectively mining dark data in recruitment involves a multi-faceted approach that includes data collection, storage, analysis, and the use of specialized tools and technologies. When harnessed correctly, dark data can provide organizations with a competitive advantage in identifying top talent and improving their recruitment processes.
Real-world Applications of Dark Data in Recruitment
In the modern landscape of recruitment, harnessing the power of dark data has become a transformative force, revolutionizing how organizations identify, engage, and retain top talent. This section delves into the tangible applications of dark data in recruitment, showcasing how it has transitioned from an enigmatic concept into a strategic advantage for forward-thinking HR departments.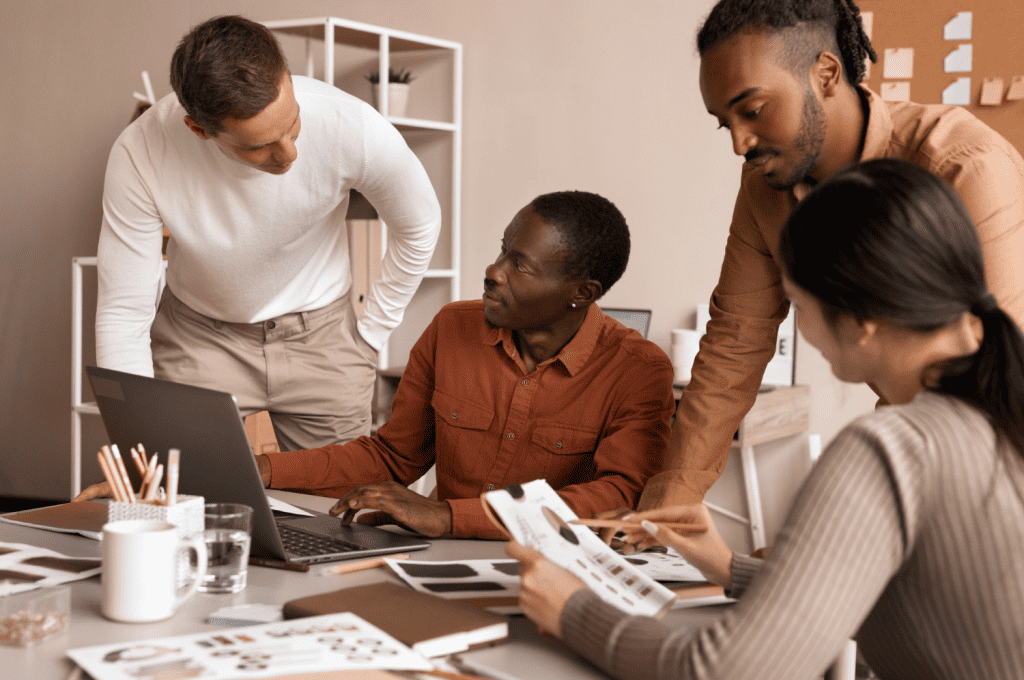 Talent Sourcing and Acquisition:
Social Media Analysis: Dark data mining extends beyond traditional job boards and applications. By delving into the wealth of social media platforms, recruiters can glean valuable insights into potential candidates. Sentiment analysis tools can assess candidate sentiment towards employers, helping organizations tailor their outreach efforts. Furthermore, the analysis of social media activity can provide recruiters with a deeper understanding of a candidate's interests, skills, and cultural fit, enabling more precise candidate matching.
Resume Parsing and Analysis: The vast majority of resumes submitted during the recruitment process exist as unstructured data. Dark data techniques, such as natural language processing (NLP), can transform these documents into structured data, allowing for comprehensive keyword analysis, skills mapping, and experience validation. This process significantly streamlines the initial screening phase, making it more efficient and less prone to human biases.
Candidate Experience Improvement:
Email Communication Analysis: Every email exchange between candidates and recruiters holds untapped potential. By applying NLP to email communications, dark data analytics can reveal patterns in candidate engagement and communication effectiveness. These insights enable recruiters to personalize their interactions and enhance the overall candidate experience, increasing the likelihood of successful hires and improving an organization's employer brand.
Interview Feedback Analysis: The feedback collected from interviews is a rich source of dark data. By analyzing feedback forms, audio recordings, and interview notes, organizations can identify recurring themes, assess interviewers' performance, and refine their interview processes. This iterative improvement fosters better candidate experiences and ensures that hiring decisions align with an organization's culture and values.
Predictive Analytics in Recruitment:
Predicting Candidate Success: Dark data analytics can uncover hidden correlations between candidate attributes and subsequent job performance. By analyzing historical hiring data, organizations can develop predictive models that help identify candidates with the highest likelihood of success in specific roles. This data-driven approach minimizes the risk of bad hires and optimizes talent acquisition strategies.
Reducing Employee Turnover: Dark data can also shed light on factors contributing to employee turnover. Analyzing exit interview data, engagement surveys, and performance evaluations can reveal patterns leading to employee dissatisfaction. Armed with this knowledge, organizations can implement targeted retention strategies to reduce turnover rates and preserve institutional knowledge.
In summary, the real-world applications of dark data in recruitment span a wide spectrum, from sourcing talent on social media to enhancing the candidate experience and making data-driven hiring decisions. By harnessing this latent resource, organizations can gain a competitive edge in the race to secure top talent and build a workforce that drives innovation and success.
Ethical and Legal Considerations
In the era of data-driven decision-making, mining dark data for recruitment insights is a powerful tool, but it also raises critical ethical and legal considerations that cannot be overlooked.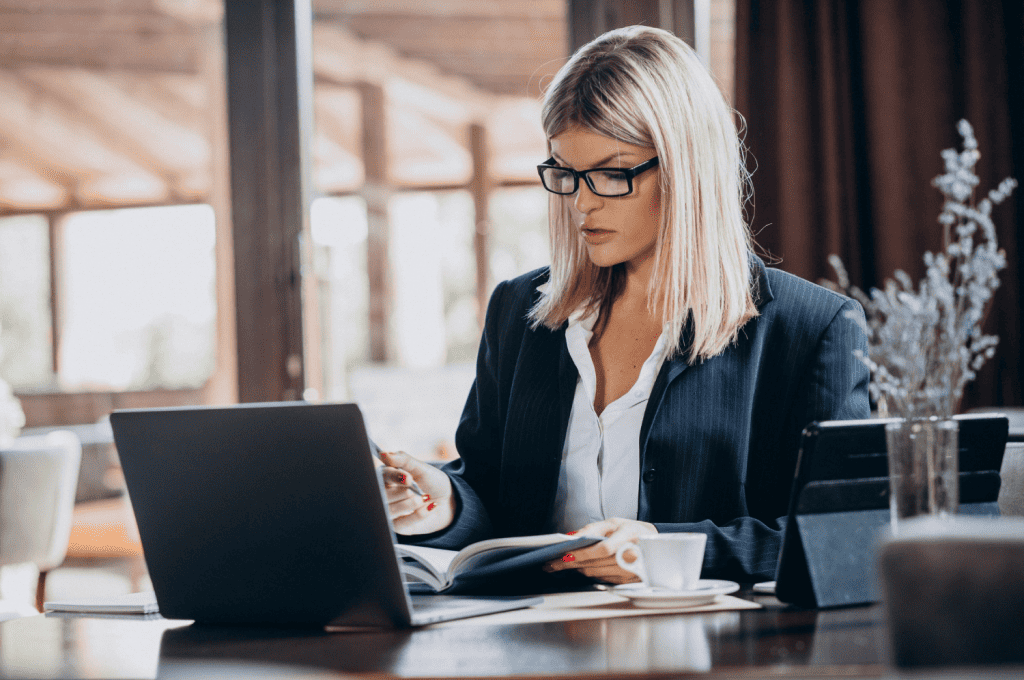 Privacy concerns in dark data mining
Delving into previously untapped data sources can inadvertently encroach on individuals' privacy. Personal and sensitive information may be lurking within dark data, such as email communications or social media interactions. Organizations must establish stringent protocols to anonymize and protect this information during the analysis process. Implementing robust data anonymization techniques and ensuring that only authorized personnel have access to identifiable information is paramount.
Compliance with data protection regulations
Dark data mining must align with prevailing data protection regulations like the General Data Protection Regulation (GDPR) and the California Consumer Privacy Act (CCPA). Organizations operating globally must navigate a complex web of legal requirements. This entails seeking explicit consent when necessary, providing data subjects with transparency regarding data usage, and facilitating the "right to be forgotten."
Ensuring data security and confidentiality
Security breaches can have dire consequences, leading to data leaks or unauthorized access to sensitive information. Employing robust cybersecurity measures and encryption protocols to safeguard dark data at every stage of its lifecycle is fundamental. Additionally, organizations should establish stringent access controls, conduct regular security audits, and monitor data flows to prevent breaches and protect the integrity of the recruitment process.
In conclusion, while mining dark data can unlock valuable insights for recruitment, responsible handling, and adherence to ethical and legal standards are non-negotiable. Balancing innovation with privacy and security considerations is imperative to harness the full potential of dark data while safeguarding individual rights and maintaining legal compliance.
Case Studies and Success Stories
In the ever-evolving landscape of recruitment, the strategic utilization of dark data has yielded remarkable success stories for forward-thinking organizations. These case studies illustrate the tangible benefits and transformative potential of embracing previously untapped data sources in the hiring process.
Case Study 1: Global Tech Giant's Social Media Analysis
A multinational technology corporation recognized the wealth of information buried within the vast expanse of social media platforms. Leveraging advanced text mining tools and machine learning algorithms, they systematically analyzed social media conversations, comments, and posts related to their industry and company. This proactive approach enabled them to identify potential candidates with unique skill sets, track industry trends, and gain valuable insights into their brand perception. As a result, they significantly expedited their talent sourcing efforts, reduced time-to-fill positions, and improved the overall quality of hires.
Case Study 2: Healthcare Provider's Predictive Analytics
A healthcare provider leveraged dark data to address the pressing challenge of nurse turnover. By analyzing historical employee data, including unstructured exit interviews and email communication, they applied predictive analytics models to identify early signs of dissatisfaction and predict which nurses were more likely to leave their positions. Armed with these insights, they implemented targeted retention strategies, such as mentorship programs and tailored professional development plans, resulting in a notable decrease in nurse turnover and substantial cost savings.
Case Study 3: Financial Services Firm's Email Communication Analysis
A leading financial services firm recognized the importance of understanding candidate experience throughout the recruitment process. They employed NLP techniques to analyze email communication between candidates and recruiters, identifying pain points and bottlenecks. This data-driven approach allowed them to streamline their communication process, personalize interactions, and enhance candidate satisfaction. As a result, they not only improved their candidate experience but also saw a boost in candidate referrals, further enriching their talent pool.
These case studies illustrate the transformative power of mining dark data for recruitment insights. They demonstrate that organizations willing to harness the hidden potential of data in recruitment can gain a competitive edge, enhance their talent acquisition strategies, and ultimately shape a more effective and efficient hiring process. As we move forward, these success stories serve as compelling evidence of the untapped opportunities awaiting those who embrace the potential of dark data in HR and recruitment.
Hirebee makes sure that you are able to make the most of your recruiting efforts, as you will no longer have to worry job distribution or reporting and analytics.
FAQs
What is dark data in the context of recruitment?
Dark data in recruitment refers to the unstructured, untapped information generated during the hiring process that remains unused or underutilized. It includes emails, social media interactions, interview feedback, and more.
Why is it important to mine dark data for recruitment insights?
Mining dark data can provide valuable insights into the recruitment process, helping organizations make data-driven decisions, improve candidate experience, and enhance the quality of hires.
What are some common sources of dark data in recruitment?
Common sources of dark data include candidate emails, social media profiles, interview transcripts, applicant tracking system (ATS) comments, and employee feedback.
What techniques and tools are used to mine dark data in recruitment?
Techniques and tools include natural language processing (NLP), machine learning algorithms, data analytics platforms, text mining tools, and visualization software.
Can you provide examples of real-world applications of dark data in recruitment?
Examples include using social media analysis to identify potential candidates, analyzing email communications to improve candidate experience, and applying predictive analytics to reduce employee turnover.