The success of any organization is heavily dependent on its ability to attract and retain top talent. The hiring process serves as the foundation for building a skilled and motivated workforce. However, finding the right candidates amidst a sea of applicants can be a daunting task. This is where effective candidate screening techniques play a pivotal role.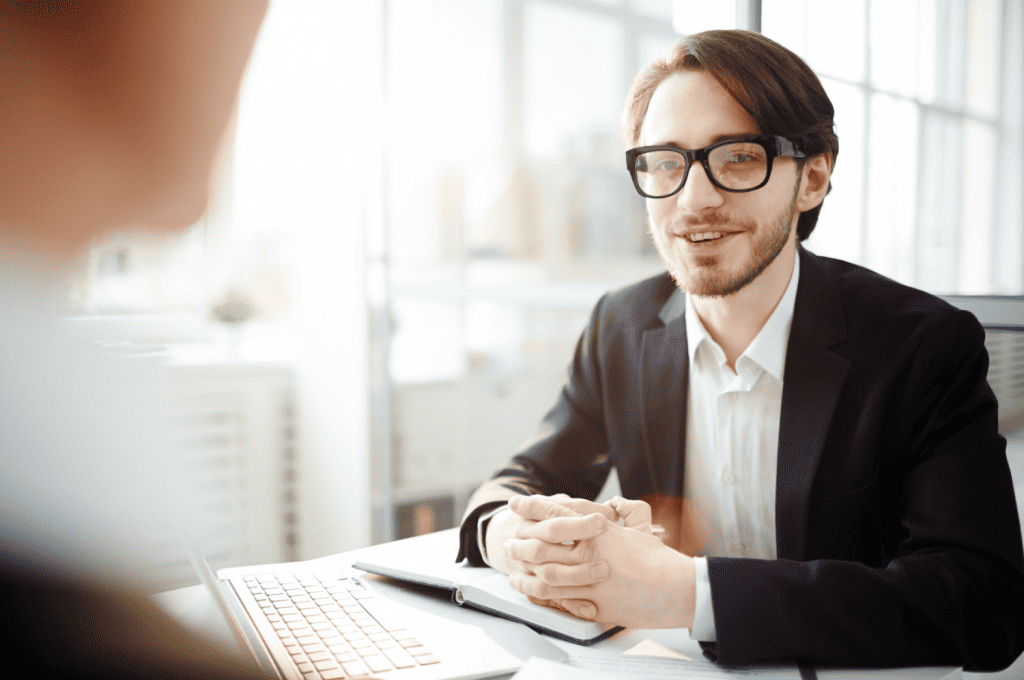 The screening process acts as a crucial filter, identifying the most qualified individuals who align with the company's values and requirements. Enhancing hiring quality through robust screening not only saves time and resources but also ensures that the selected candidates are best suited for their roles, fostering long-term success and productivity.
Hirebee makes it a lot easier for you source good candidates for your team using improved candidate recruitment marketing and better job distribution.
In this outline, we will explore various strategies for candidate screening, from crafting targeted job advertisements and skill-based assessments to conducting unbiased interviews and verifying backgrounds. By implementing these techniques, organizations can streamline their hiring process and build a workforce that propels the company towards excellence.
Defining Hiring Quality and Candidate Screening
Effective candidate screening is a critical component of the hiring process, directly impacting the quality of new hires and, consequently, the overall success of an organization. Hiring quality refers to the ability to consistently select candidates who not only possess the necessary job skills and qualifications but also align with the company's values and culture. It involves finding the best fit for the organization, someone who can contribute to a positive work environment, foster innovation, and drive growth.
Candidate screening, on the other hand, is the systematic process of evaluating job applicants to identify those who are most likely to excel in the role. It goes beyond merely reviewing resumes and cover letters; it entails a comprehensive assessment of a candidate's skills, experience, competencies, and character to determine their potential fit within the organization.
The connection between candidate screening and hiring quality is undeniable. A well-designed screening process can accurately identify top candidates, minimizing the risk of making costly hiring mistakes. On the other hand, a subpar screening approach may lead to the selection of candidates who lack the required skills or are not a good cultural fit, resulting in reduced productivity, increased turnover, and overall negative impacts on the organization.
By developing effective techniques for candidate screening, organizations can enhance their hiring quality, fostering a workforce that is not only skilled and capable but also aligned with the company's values and goals. This, in turn, paves the way for long-term success and a thriving organizational culture.
Understanding the Job Requirements and Ideal Candidate Profile
In the pursuit of enhancing hiring quality, it is imperative to commence the candidate screening process with a clear comprehension of the job requirements and an envisioned ideal candidate profile. This initial step sets the foundation for the entire recruitment process, ensuring that candidates are assessed against specific, relevant criteria that align with the organization's goals and objectives.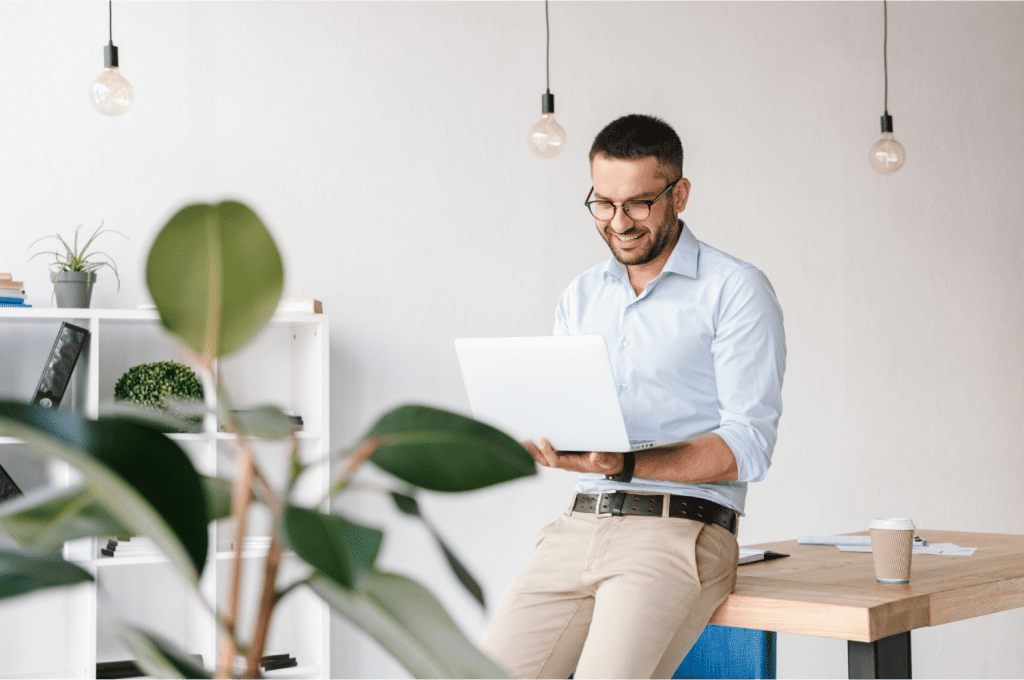 To begin, a thorough analysis of the job role should be conducted, involving key stakeholders such as hiring managers, team members, and HR professionals. This collaborative effort helps identify the essential skills, qualifications, and experience necessary for success in the position. Additionally, defining the soft skills, cultural fit, and personality traits that complement the company's values and work environment is crucial for long-term employee satisfaction and retention.
With a comprehensive understanding of the job requirements, creating an ideal candidate profile further streamlines the screening process. The profile outlines the characteristics of the perfect candidate, encompassing both technical and interpersonal attributes. This ideal candidate serves as a benchmark against which applicants can be measured, facilitating an objective evaluation of their suitability for the role.
By setting clear job requirements and an ideal candidate profile, organizations can avoid vague or subjective assessments during candidate screening. This approach not only enhances the hiring quality by attracting candidates with the right skill set but also ensures that the selected individuals are more likely to thrive in their roles, contributing positively to the overall success of the organization.
Pre-Screening and Resume Review
In the modern recruitment landscape, where numerous applications flood every job opening, pre-screening and resume review play a pivotal role in streamlining the hiring process and identifying qualified candidates efficiently. This stage allows HR professionals and hiring managers to sift through the applicant pool and narrow down the selection to those who best match the job requirements and the company's culture.
To start, a clear set of pre-screening criteria must be established, encompassing essential qualifications, experience levels, and specific skills. These criteria act as a preliminary filter to weed out unqualified candidates, saving valuable time and resources for both the organization and applicants. Leveraging applicant tracking systems (ATS) can further enhance this process, enabling automated resume review and keyword matching to identify potential matches quickly.
During the resume review, it is essential to look beyond just the candidate's qualifications. Attention to detail, communication skills, and achievements showcased on the resume can provide valuable insights into a candidate's potential fit for the role. HR professionals should focus on identifying the candidates' relevant experience and accomplishments that align with the job requirements and the organization's objectives.
Furthermore, customizing the resume review process for each job opening fosters more accurate candidate assessments. By tailoring the evaluation to emphasize the most critical aspects of the position, the organization can identify candidates who possess the precise skills and expertise required.
In conclusion, an effective pre-screening and resume review process significantly contributes to enhancing hiring quality by pinpointing the most suitable candidates early on. It not only saves time and resources but also ensures that only the most promising applicants proceed to the subsequent stages of the hiring process, ultimately leading to better hiring decisions and a more productive workforce.
Crafting Effective Job Advertisements
Crafting effective job advertisements is crucial to attract the right candidates and enhance the quality of the candidate pool. A well-written job description serves as the first point of contact between the organization and potential applicants, setting the tone for the entire hiring process. To create compelling job advertisements:
Clarity and Specificity: Clearly outline the job's responsibilities, qualifications, and expectations. Ambiguity may lead to unqualified candidates applying or deter suitable ones from showing interest.
Showcase Company Culture: Highlight the organization's values, work environment, and opportunities for growth. Job seekers often seek alignment between their personal values and those of the company.
Inclusive Language: Use gender-neutral and inclusive language to attract diverse candidates. Be mindful of potential bias in word choice.
Key Instructions: Include specific instructions in the job ad to assess candidates' attention to detail. For instance, request a cover letter addressing certain points or specify a unique subject line for applications.
Optimize for Search Engines: Incorporate relevant keywords to increase the visibility of the job ad in online searches, ensuring it reaches a larger audience.
Realistic Job Previews: Present both the appealing aspects and potential challenges of the role. This helps manage candidate expectations and increases retention rates.
Engaging Format: Use a visually appealing format with concise paragraphs and bullet points for easy readability.
Mobile Compatibility: Ensure the job ad is accessible and easy to read on mobile devices, as many candidates use their smartphones for job searches.
By following these guidelines, organizations can attract a more qualified and diverse pool of candidates, increasing the likelihood of finding the best fit for the position and enhancing the overall hiring quality.
Implementing Skill-Based Assessments
Skill-based assessments are a crucial component of candidate screening, allowing employers to evaluate the practical abilities and technical competencies of applicants. These assessments provide valuable insights into a candidate's proficiency in relevant job skills, helping to identify the best-fit individuals for the position. To effectively implement skill-based assessments, several key considerations should be taken into account.
Firstly, it is essential to select appropriate assessments that align with the specific job requirements. Tailoring assessments to reflect the tasks candidates will encounter in the role ensures a more accurate evaluation of their capabilities. For technical positions, practical tests, coding challenges, or simulations can be utilized to gauge problem-solving and technical prowess.
Secondly, striking the right balance between the time and effort required for assessments and their predictive accuracy is crucial. Lengthy or excessively complex assessments may deter qualified candidates and increase the risk of candidate drop-offs. Streamlined and relevant assessments will attract more engaged applicants and yield better outcomes.
Finally, organizations must ensure that the assessments are administered fairly and transparently. Clear instructions and guidelines should be provided to all candidates, and the evaluation process should be consistent for each applicant. Additionally, offering feedback to candidates on their performance can enhance the candidate experience and improve the employer brand.
By incorporating skill-based assessments into the screening process, organizations can make well-informed hiring decisions, increase the likelihood of selecting top talents, and ultimately elevate the overall quality of their workforce. These assessments serve as valuable tools for identifying candidates who possess the necessary skills to thrive in the role, contributing to the long-term success of the organization.
Behavioral and Situational Interviews
Behavioral and situational interviews are powerful tools in candidate screening that allow hiring managers to gain valuable insights into a candidate's past behaviors and their ability to handle real-world scenarios. In behavioral interviews, candidates are asked to provide specific examples of how they handled situations in previous roles, which helps assess their problem-solving skills, adaptability, and interpersonal abilities. Situational interviews, on the other hand, present candidates with hypothetical scenarios related to the job they are applying for, enabling hiring managers to gauge their decision-making skills and how they might handle challenging situations.
To conduct effective behavioral and situational interviews, it is essential to carefully craft relevant questions based on the job requirements and ideal candidate profile. Structured interview formats should be used to maintain consistency and fairness among all candidates. Interviewers must actively listen to responses, probe for additional details, and assess candidates based on predetermined evaluation criteria.
Furthermore, training interviewers to conduct interviews free from bias is crucial. Unconscious biases can lead to unfair evaluations and hinder diversity efforts. Therefore, interviewers should be educated on recognizing and mitigating bias, focusing solely on job-related factors during the assessment.
By leveraging behavioral and situational interviews in candidate screening, organizations can make more informed hiring decisions, ensuring that the selected candidates possess the skills, experiences, and attitudes required to thrive in the role and contribute positively to the company's success.
Conclusion
In conclusion, implementing effective techniques for candidate screening is crucial for enhancing hiring quality and ensuring organizational success. By defining clear job requirements, using skill-based assessments, conducting behavioral interviews, and incorporating psychometric assessments, companies can identify the best-suited candidates. Additionally, being mindful of bias and promoting diversity fosters a fair and inclusive hiring process. Continuously seeking feedback and making improvements based on data ensures the screening process evolves and remains relevant. Ultimately, investing in robust candidate screening methods leads to a talented, diverse workforce that drives innovation and long-term success for the organization.
Hirebee is an automated recruitment service that is dedicated to ensuring you can effectively find the right candidates for your team with the help of automated candidate sourcing features.
FAQs
What is candidate screening, and why is it important in the hiring process?
Candidate screening is the process of evaluating job applicants to determine their suitability for a specific role. It's important in the hiring process because it helps identify the most qualified candidates, saving time and resources by focusing on those who best match the job requirements and organizational culture.
How does effective candidate screening enhance hiring quality?
Effective candidate screening ensures that only the most qualified candidates progress to the next stages of the hiring process. This results in a pool of candidates who are better suited for the job, leading to improved hiring quality and increased chances of hiring the right fit for the role.
What are the key elements of a comprehensive candidate screening process?
A comprehensive candidate screening process includes various elements, such as pre-screening criteria, resume review, skill-based assessments, behavioral and situational interviews, psychometric assessments, background checks, and reference verification.
How can pre-screening criteria and resume review be optimized for better candidate selection?
Pre-screening criteria should be well-defined and aligned with the job requirements to filter out unqualified applicants effectively. Resume review should focus on key qualifications and relevant experience to shortlist candidates who meet the essential criteria.
What are some practical skill-based assessments that can be used during candidate screening?
Practical skill-based assessments can include coding challenges, problem-solving exercises, case studies, or simulations. These assessments provide valuable insights into candidates' technical competencies and their ability to apply knowledge in real-world scenarios.