Using effective pre-employment questions is an important part of the job screening process. It's important to seek information that will help you make informed decisions about who to hire and who to pass over. To ensure that you are using the right questions, it's important to consider the job itself, the skills you're looking for, and the type of candidate that would be best suited for the role.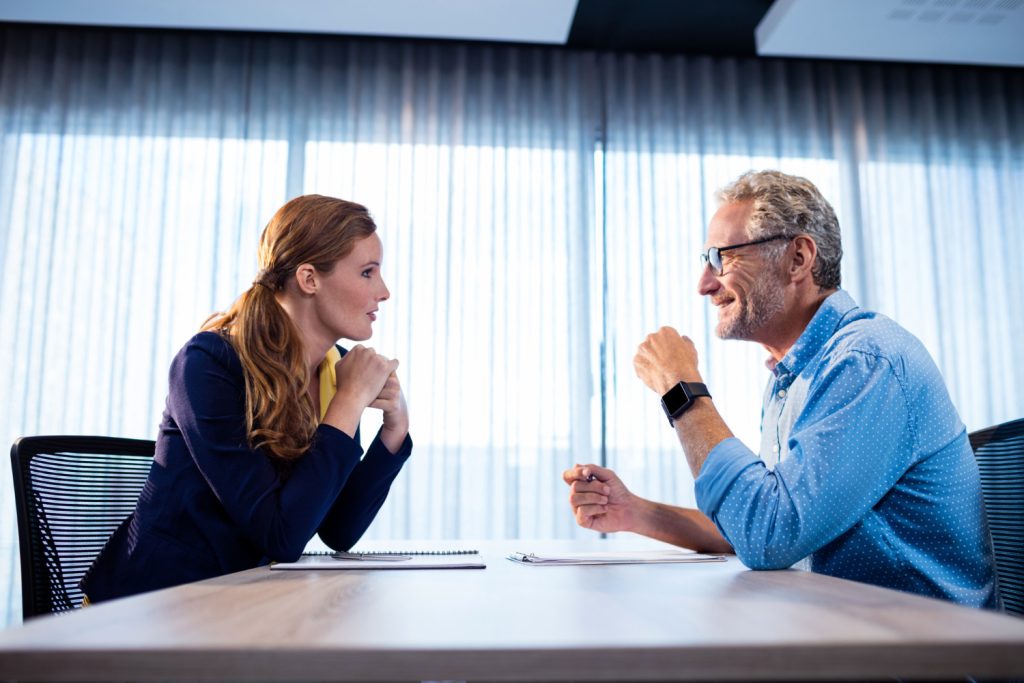 Common questions to include in your job application may include:
•Describe the main job duties you have had in the past
•What experience do you have that is relevant to this role?
•What is your greatest strength when it comes to accomplishing tasks?
•How would you handle a situation if there was a conflict between co-workers?
•Are you able to take on additional responsibilities if needed?
•Tell us about a time when you identified an issue and proposed a solution.
•Describe a situation when you went above and beyond to help a colleague.
By asking these types of questions, you will be able to better examine a candidate's experience and skills and get a better understanding of how they would fit into your organization. Asking effective pre-employment questions is an important step in the hiring process and can help you make more informed decisions about who will best benefit your organization.
The Importance of Asking the Right Questions
Asking the right questions during the candidate screening process is essential for the success of an organization. They are the tools for helping to establish whether the applicant is the right match for the company and the job itself. When asking the right questions during the interviewing process, employers can uncover important details such as skills, experience, personality traits and compatibility with the team. Asking questions that go beyond the candidate's resume is key.
This includes questions that will provide deeper insight into who the applicant is, why they are the best fit for the role and the value their unique perspectives and transferable skills can bring. Incorporating behavioral-based questions can also help to get a sense of how the job seeker might respond in real-life scenarios. Position-specific questions can be just as important, as they can showcase how the applicant thinks on their feet.
Moreover, asking questions that focus on the future can also provide insight into how the person is passionate about growing and developing their skills in that role. The key to successful candidate screening is asking the right questions. They can make all the difference in finding the right person for the right job and should be given the due consideration they warrant.
Hirebee allows you to focus on other aspects of your business with the help of industry leading automated recruitment tools like candidate sourcing and job distribution.
Pre-employment Questions You Should Ask from Applicants
Describe the Main Job Duties You Have Had in the Past
When conducting interviews, prescreening questions are a great way to assess a candidate's suitability and help guide the conversation. One such question is to ask a candidate to describe the main job duties they have had in the past. An effective answer to this question can provide the interviewer with a sense of the candidate's core competencies and the areas in which they have experience.
When answering this question the candidate should provide an overview of the most relevant duties. For example, a candidate for an administrative role should explain their proficiency in organizing workloads, managing administrative tasks, and giving support to other staff members. When discussing their job duties in the past, the candidate should provide examples of how these tasks positively impacted their employer.
This could include information about successful projects in which the candidate played a key role or any awards or recognition received. The candidate should also discuss the various challenges they encountered in their various job roles and how they were able to overcome them. This can show the interviewer their ability to adapt in difficult situations and highlight their problem-solving skills.
What Experience Do You Have that is Relevant to This Role?
Most candidates are eager to discuss their qualifications and experience in relation to the role when asked this question. It's important to focus on the relevant interests, knowledge, and skills they have acquired, and any background or jobs they have held that lend to the current job opportunity.
Specifically, ask the candidate to describe any specific work, projects, or accomplishments that demonstrate their qualification for the position. Additionally, probe into any education, training, or certification they have acquired that pertains to the role. A well-crafted answer to this question can often reveal quite a bit about the candidate's capabilities.
Some examples of detailed answers might include discussing their mastery of relevant software packages, their success in managing projects, collaborations with other departments, their abilities to stay ahead of industry trends, or their general understanding of the job itself.
It can also be helpful to learn about how the candidate has chosen to engage with the industry outside of their professional experience, such as attending relevant conferences, studying under a certain mentor or leader in the field, or even writing a white paper. No matter the candidate's level of experience or background, it's important to recognize the validity of their response and appreciate their enthusiasm.
What is Your Greatest Strength When it Comes to Accomplishing Tasks?
The best way to get to know a candidate's greatest strength when it comes to accomplishing tasks is to ask them the question directly. When asking candidates about their greatest strength, it is important to ensure that the answer you receive is a reflection of their attitude and commitment to the job.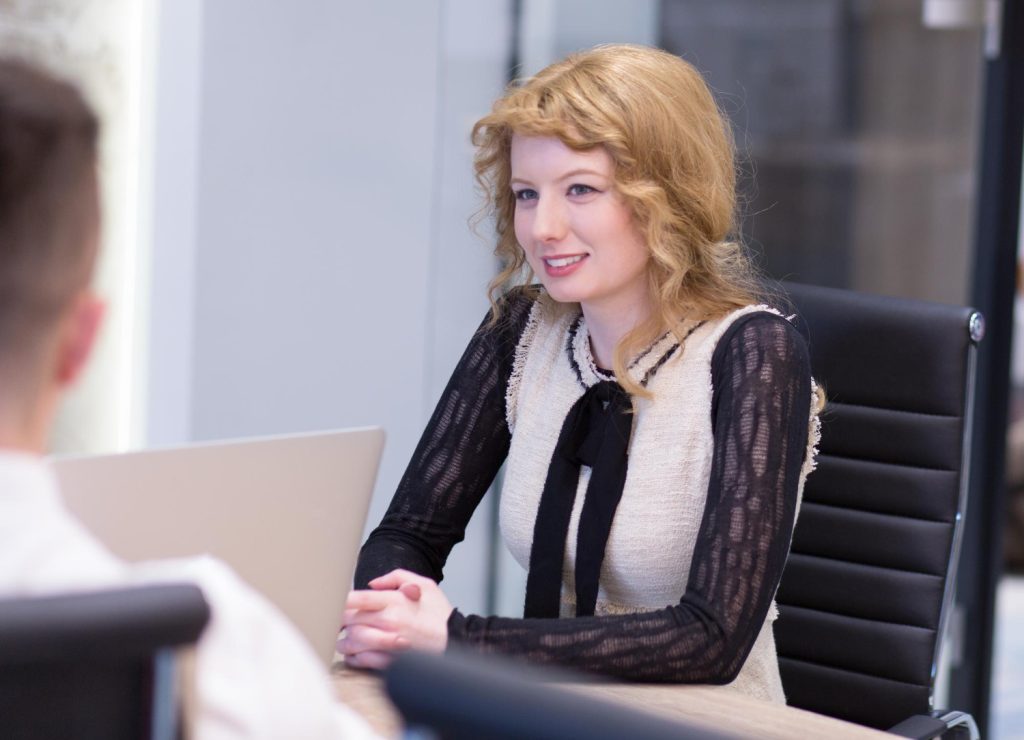 This will help you assess if the candidate is a good fit for the job in question. When asking the question, you may want to provide some examples of strengths that may be pertinent and beneficial for accomplishing a particular task. This will help the candidate to brainstorm ideas of how their strengths may be valuable in terms of completing a task.
After the candidate has provided their answer to the question, you may want to follow up with additional questions to better understand the application of their strengths in the situation in question. This could include the types of tasks they have completed in the past or any strategies they have used to successfully tackle a task. You may also want to include questions about how their strengths have helped them to achieve results, or how they have innovated to overcome any challenges. By doing this, you can gain an insight into how their strengths have been applied practically in an applicable setting.
How Would You Handle a Situation if There was a Conflict between Co-workers?
Good conflicts management skills are essential for any workplace, so it is important for employers to assess the ability of job applicants to handle conflicts before they are hired. Asking applicants how they would handle a conflict between co-workers as part of a job application gives recruiters an insight into the candidates' communication skills, problem solving abilities and conflict management strategies.
The ability to manage conflicts effectively helps to maintain morale and productivity in the workplace. If a dispute between co-workers arises, the employer needs a candidate who can settle the disagreement amicably while preserving the relationship between the two sides. Furthermore, a good response to this question can demonstrate a willingness to work as part of a team and is an important skill to have in most work environments.
A good response to this question shows that the candidate understands how to approach different kinds of conflicts. This displays insightfulness and emotional intelligence as the candidate would have to understand both sides of the situation. Employers should look for a candidate who can remain neutral and, without taking sides, have a constructive dialogue with both co-workers in order to reach a resolution. Good communication skills, leadership and negotiation skills are necessary when responding to such a question.
Are You Able to Take on Additional Responsibilities if Needed?
When it comes to job applications and the recruitment process, it is important to ensure that the candidate can take on additional responsibilities if necessary. Therefore, when considering a candidate for the position, it is important to ask them about their experience and their ability to handle more work, if needed. When it comes to the question:
Are they able to take on additional responsibilities if needed?, there are a few things to consider. First, the candidate must be able to demonstrate their capacity to take on more work. This could include showing the employer examples of how they have handled more tasks in prior positions – or in their personal life – in timely and professional resources.
Additionally, it is important to also assess their potential and ability to learn new skills. Specifically related to the job they are applying for, the employer needs to know that the candidate is willing to understand and learn new concepts, technologies and tasks that may come with the new job. A great way to assess for this is to ask them about their experience with other related tasks, or if they have any hobby that would require them to learn anything new.
Tell Us About a Time When You Identified an Issue and Proposed a Solution?
Being able to recognize and solve issues is a vital part of any job. Asking a candidate to detail a time they identified an issue and proposed a solution provides insight into their problem-solving capabilities and critical thinking skills. The response allows employer to gain information on how the applicant assesses needs, identifies the problem, researches solutions, and suggests efficient tactics.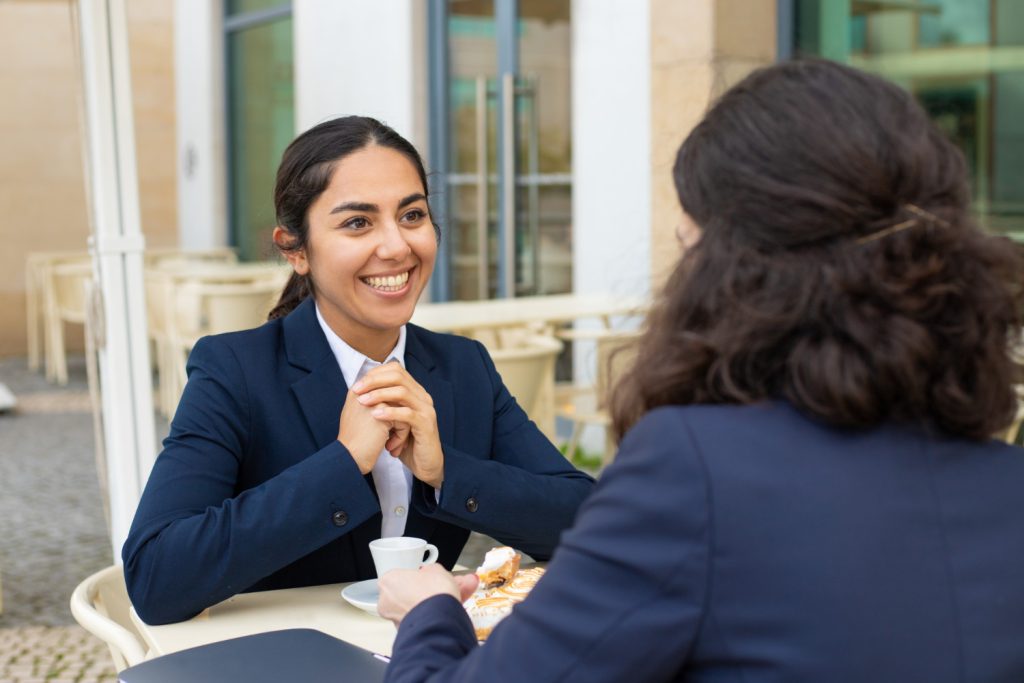 For example, if a candidate is interviewing for an HR position, they may discuss how they were able to identify an opportunity to increase employee engagement within the company. They may explain that after researching the issue and consulting with other team members, they proposed offering a program focused on professional development to offer employees additional resources and coaching to excel in their positions.
This demonstrates a clear ability to identify a potential issue, research potential solutions, and take the necessary steps to implement a successful solution. In addition, this response from the candidate gives the employer an idea of their communication skills and approach to working with an organization. Employers can use the evidence provided to determine whether the potential candidate is a good fit for the position and the desired goals of the team, organization, or company.
Describe a Situation When You Went Above and Beyond to Help a Colleague?
An employer should ask the ideal candidate to describe a situation when they went above and beyond to help a colleague in order to identify the candidate's willingness to help others, and evaluate the depth of their commitment to a team environment.
Describing a situation in which a candidate went above and beyond to help a colleague demonstrates how the individual works well with others, as well as their level of customer service and interpersonal skills. A candidate may have a strong competitive drive, but helping a colleague is an outstanding demonstration of good team skills. A candidate might have helped a colleague by researching a complex business issue, providing them with additional resources which may have helped them solve their problem, or extending the help of a more experienced team member.
They may have gone out of their way to provide support; for example, staying late or coming in early for a project, or reallocating resources so that their colleague may complete a task. The employer is after specific examples from the candidate to demonstrate their initiative and dedication.
Conclusion
Effective pre-employment questions are an essential part of an effective job application process. Asking the right questions can help employers identify the right candidates for their positions and enable them to make informed hiring decisions.
Additionally, pre-employment questions can help employers evaluate applicants' ability to handle specific job responsibilities, understand the candidate's background, identify any potential risks, and assess their overall suitability for the position. As a result, asking the right pre-employment questions can significantly improve the overall hiring process and ensure that employers find the best-qualified candidates for their open positions.
Hirebee takes out the hassle of finding the ideal candidate for your team, with automated recruitment features like marketing, screening, and analytics.