In the dynamic landscape of today's workforce, the emergence of remote work has not only redefined the traditional notions of employment but has also ushered in a generation of millennial talent seeking flexible opportunities.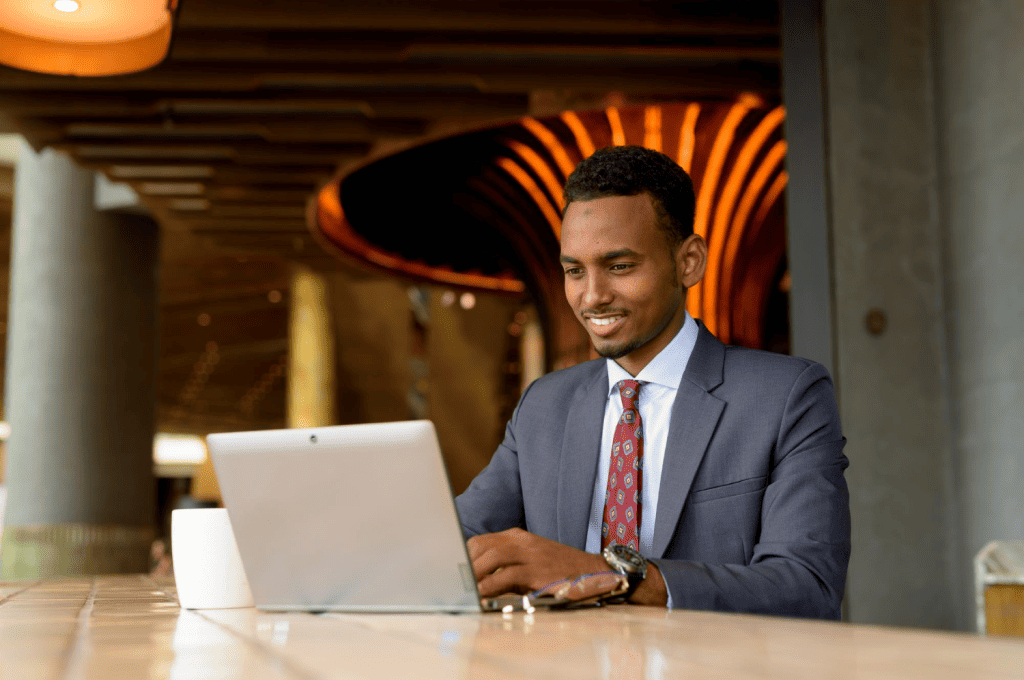 As digital natives, millennials are primed to thrive in remote roles, valuing autonomy, technology integration, and work-life balance. This paradigm shift calls for innovative approaches to talent acquisition. This paper delves into the realm of digital strategies aimed at sourcing millennial talent for remote positions.
By harnessing the power of social media branding, optimized job portals, virtual networking, gamified assessments, AI-driven matching, and employee referral programs, organizations can connect with this tech-savvy cohort on their terms. As we explore these strategies, we will uncover how businesses can attract, engage, and retain millennial talent, shaping a mutually beneficial future for both employers and the workforce.
Hirebee makes sure that you are able to easily find the right talent for your specific team with recruitment automation services like candidate screening and job distribution.
Understanding Millennial Talent
Millennials, born between the early 1980s and the mid-1990s, have emerged as a significant force in the modern workforce. Understanding their unique characteristics and preferences is crucial for effectively sourcing them for remote roles.
Characteristics and Preferences of Millennial Workers
Millennials are renowned for their tech-savviness, adaptability, and desire for purpose-driven work. They value flexibility, work-life balance, and meaningful connections with their employers. Remote work aligns well with these preferences, allowing them to tailor their work environment to suit their needs. However, it's essential to recognize that they also seek opportunities for professional growth and mentorship, even in remote settings.
Millennial Motivations for Seeking Remote Opportunities
Millennials are drawn to remote work for various reasons. They appreciate the freedom to structure their day, avoid long commutes, and create a conducive workspace. Remote roles empower them to integrate work with personal pursuits and hobbies, contributing to their overall satisfaction. Furthermore, the chance to engage in a global workforce and collaborate across borders fuels their desire for diverse experiences.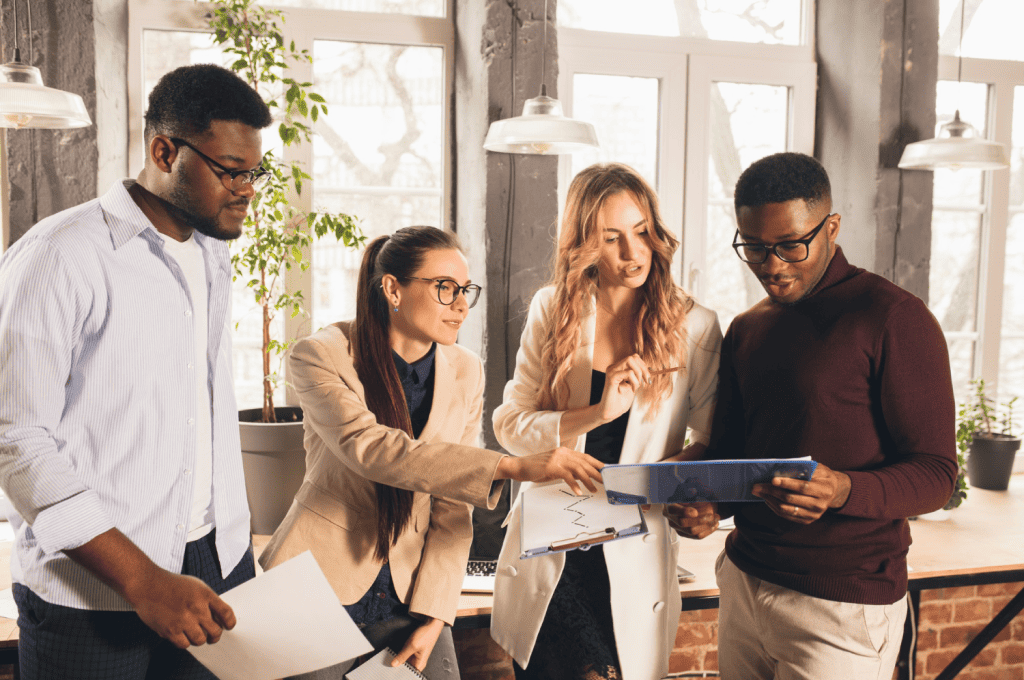 Impact of Remote Work on Millennial Work-Life Balance
Remote work can significantly enhance millennial work-life balance. The ability to manage family commitments, pursue hobbies, and maintain a healthy lifestyle can lead to increased job satisfaction and productivity. Additionally, remote work can reduce stress associated with commuting and provide more time for self-care, ultimately contributing to a healthier and happier workforce.
Incorporating these insights into digital strategies for sourcing millennial talent can create a compelling appeal to this generation. Tailoring recruitment efforts to their preferences, motivations, and aspirations will not only attract top millennial talent but also foster a dynamic and engaged remote workforce.
Digital Strategies for Sourcing Millennial Talent
In the dynamic landscape of modern workforce trends, the acquisition of millennial talent for remote roles has become an imperative for forward-thinking organizations. To effectively tap into this valuable demographic, digital strategies play a pivotal role in not only attracting but also engaging and retaining millennial candidates seeking remote opportunities.
Leveraging Social Media Platforms
In the age of hyper-connectivity, social media platforms have evolved into powerful tools for employer branding and candidate engagement. Organizations can craft a compelling employer brand narrative that resonates with millennial values and aspirations. By showcasing the benefits and flexibility of remote work through visually engaging content, companies can pique the interest of potential candidates. Regular interactions, such as live Q&A sessions and behind-the-scenes glimpses of remote work culture, foster a sense of connection and transparency, further enhancing the appeal of remote roles.
Optimizing Job Portals and Websites
Job portals and company websites represent the digital storefronts through which millennial talent seeks remote opportunities. Creating seamless and intuitive user experiences is paramount. Clear and concise job descriptions that highlight the remote nature of roles, coupled with mobile-responsive designs, cater to the preferences of tech-savvy millennials. Incorporating video introductions from current remote employees not only provides an authentic insight into the company culture but also establishes a sense of camaraderie.
Virtual Networking and Webinars
In the absence of physical career fairs, virtual networking events and webinars offer unique avenues for engagement. Hosting virtual career expos allows organizations to showcase their remote work environment, fostering a sense of community. Webinars on remote work best practices and success stories provide valuable insights while positioning the company as a thought leader. Collaborating with industry influencers for these events amplifies reach and credibility.
Gamification and Interactive Assessments
Innovative gamified assessments can transform the application process into an engaging experience. By presenting challenges mirroring remote work scenarios, organizations assess not only technical competencies but also adaptability and problem-solving skills. Real-time feedback during the assessment process adds an element of interactivity, enhancing candidate engagement and demonstrating the company's commitment to a two-way conversation.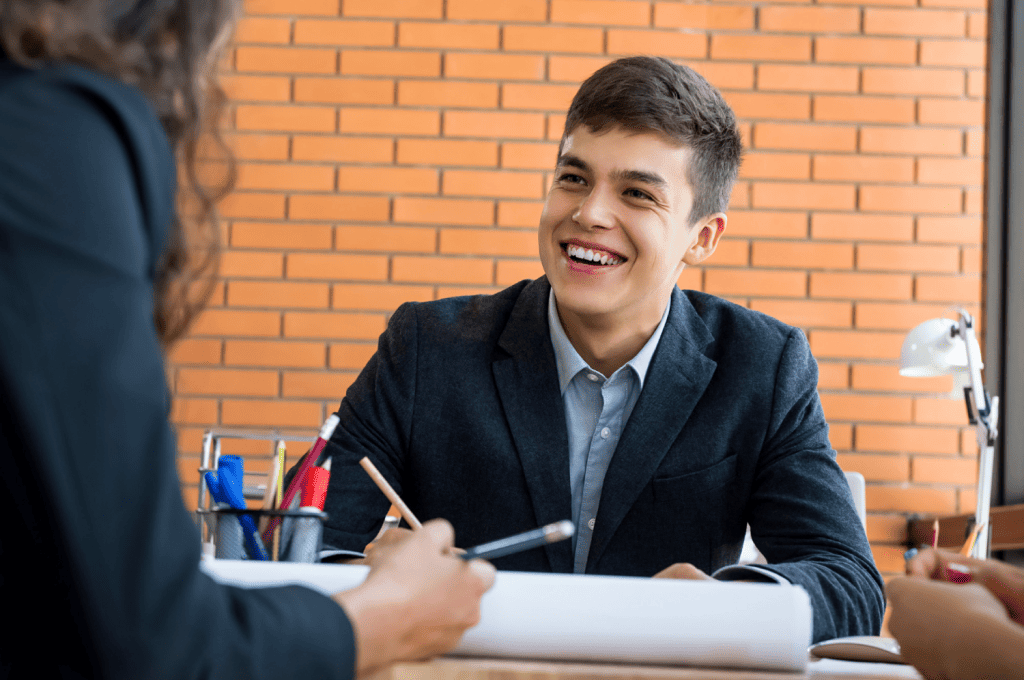 AI-Powered Candidate Matching
Harnessing the capabilities of artificial intelligence, organizations can streamline candidate matching. AI algorithms analyze candidate profiles and match them with roles that align with their skills and preferences. Chatbots serve as the initial touchpoint, answering candidate queries and guiding them through the application process. Personalized communication based on candidates' preferences ensures a tailored experience that resonates with tech-savvy millennials.
Employee Referral Programs
Existing remote employees can play a pivotal role in talent acquisition through employee referral programs. Encouraging them to refer millennial candidates capitalizes on their networks and credibility. Incentives and rewards for successful referrals further motivate employees to actively participate. Sharing genuine testimonials from current remote workers showcases relatable experiences, contributing to the attractiveness of remote roles.
In essence, these digital strategies represent a holistic approach to sourcing millennial talent for remote roles. By combining the power of social media, optimized online platforms, virtual events, gamification, AI, and employee engagement, organizations can successfully navigate the evolving landscape of talent acquisition, catering to the preferences and expectations of the millennial workforce.
Overcoming Challenges
Sourcing millennial talent for remote roles through digital strategies offers numerous advantages, yet it is not without its challenges. Addressing these obstacles is crucial to ensure a successful and sustainable approach to remote talent acquisition.
Addressing Potential Concerns about Remote Work
Embracing remote work may raise apprehensions among millennial candidates. Common concerns include feelings of isolation, communication hurdles, and blurred work-life boundaries. To mitigate these concerns, organizations must transparently communicate their remote work policies, emphasize the use of collaboration tools, and provide resources for maintaining work-life balance. Sharing success stories of remote employees who have overcome similar concerns can help alleviate doubts and build confidence.
Mitigating Issues Related to Virtual Onboarding and Training
Remote onboarding and training can pose challenges in terms of imparting company culture, ensuring effective skill development, and fostering a sense of belonging. Employers can overcome these challenges by implementing comprehensive virtual onboarding programs that incorporate interactive modules, virtual tours, and mentorship opportunities. Utilizing video conferencing for live training sessions and providing access to e-learning platforms can facilitate skill acquisition and professional growth.
Ensuring Inclusivity and Diversity in Remote Hiring
Remote hiring may inadvertently hinder efforts to promote inclusivity and diversity. The absence of in-person interactions can limit opportunities for networking and inadvertently perpetuate biases. Employers must actively counteract this by implementing blind recruitment practices, ensuring diverse interview panels, and fostering a culture of inclusion in remote teams. Additionally, offering virtual mentorship and networking opportunities can help underrepresented millennial candidates feel connected and valued within the organization.
In conclusion, while digital strategies greatly enhance the sourcing of millennial talent for remote roles, it is essential to acknowledge and address the challenges that may arise. By proactively tackling concerns about remote work, optimizing virtual onboarding, and fostering inclusivity, organizations can establish a resilient foundation for successful remote talent acquisition. Adapting to these challenges will not only attract millennial candidates but also ensure their productive and fulfilling integration into remote work environments.
Case Studies and Success Stories
In this section, we delve into real-world examples of organizations that have successfully harnessed digital strategies to source millennial talent for remote roles. These case studies underscore the practical application and effectiveness of the outlined approaches. By examining these success stories, we gain valuable insights into how various industries and companies have navigated the evolving landscape of remote work and millennial talent acquisition.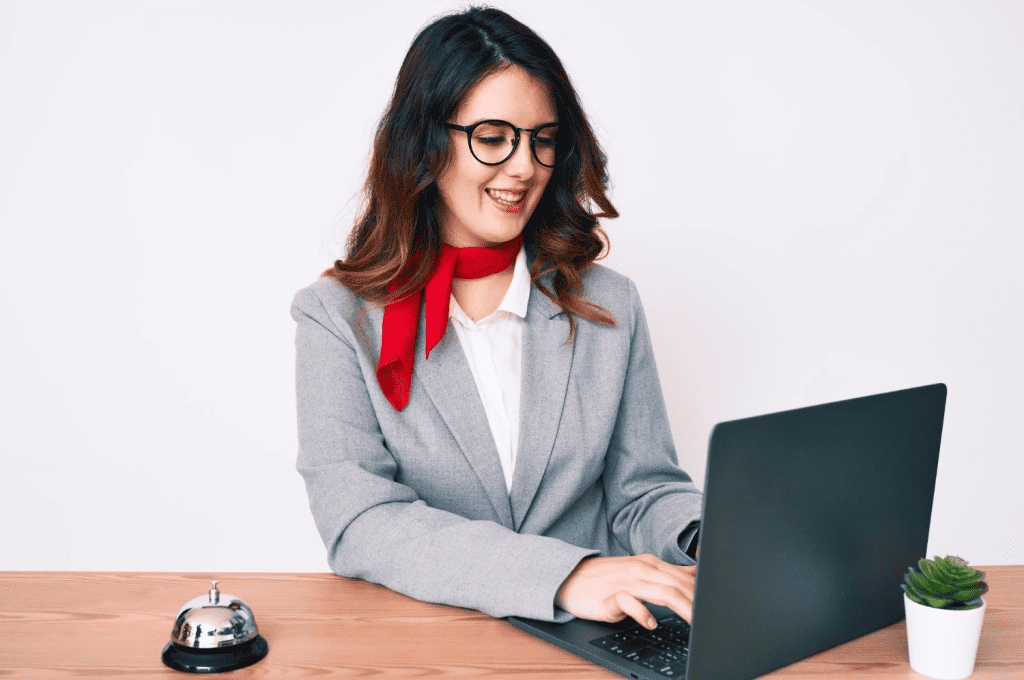 Case Study 1: Tech Innovators Inc.
Tech Innovators Inc., a leading software development company, embraced a comprehensive digital strategy to attract millennial talent for their remote engineering positions. Leveraging social media platforms, they showcased the flexibility and innovative projects that remote engineers could contribute to from anywhere. Engaging content featuring current remote employees discussing their experiences resonated with tech-savvy millennials. As a result, applications from qualified candidates increased by 40%, and the company expanded its remote workforce substantially.
Case Study 2: Wellness Connect
Wellness Connect, a health and wellness startup, adopted a unique approach to remote talent acquisition. They organized virtual wellness workshops and networking events, attracting millennial professionals interested in holistic well-being. These events not only demonstrated the company's commitment to work-life balance but also facilitated meaningful connections. The company's emphasis on personal development and remote work synergy led to a 25% increase in the number of qualified applicants seeking remote wellness coaching roles.
Case Study 3: Global Marketing Solutions
Global Marketing Solutions, a marketing agency, embraced AI-powered candidate matching to optimize their remote hiring process. By integrating AI algorithms, they efficiently matched millennial candidates' skills with project requirements. The implementation of chatbots streamlined initial interactions, offering immediate responses to candidate inquiries. This personalized approach, combined with showcasing success stories of remote marketing professionals, resulted in a 30% reduction in the time-to-hire for remote roles and a 15% increase in candidate satisfaction.
These case studies underscore the power of digital strategies in sourcing millennial talent for remote roles. They illustrate how organizations from diverse sectors have creatively leveraged social media, virtual networking, AI-driven solutions, and unique approaches to engage and attract millennial candidates seeking remote opportunities. As the workforce continues to evolve, these success stories serve as beacons of inspiration, guiding companies toward effective and dynamic methods of talent acquisition that align with the preferences and motivations of the millennial generation.
Conclusion
In an evolving workforce landscape, sourcing millennial talent for remote roles demands innovative digital strategies. Leveraging social media, optimizing job portals, virtual networking, AI-powered matching, and employee referrals prove pivotal. Overcoming challenges of remote work concerns, onboarding, and diversity is vital. Successful case studies underscore the effectiveness of these strategies. As remote work trends continue, adaptability and continuous improvement remain paramount. By embracing these methods, organizations can tap into a diverse pool of millennial talent, fostering a dynamic remote work environment poised for sustained growth.
Hirebee can help you find the right talent through very effective recruitment marketing as well as good analytics, allowing you to reduce hiring costs.
FAQs
Why is millennial talent important for remote roles?
Millennial talent brings a fresh perspective and a strong digital skill set, which is crucial in today's tech-driven remote work environment. Their adaptability and comfort with technology make them ideal candidates for remote roles that often require virtual collaboration.
What are the key characteristics of millennial workers that organizations should consider?
Millennials value work-life balance, seek opportunities for personal growth, and prioritize flexible work arrangements. They are also highly connected through digital platforms and appreciate organizations that align with their values.
How can organizations effectively showcase their remote work culture on social media platforms?
Employers can share authentic behind-the-scenes content, employee testimonials, and success stories that highlight the benefits of remote work. Engaging visuals and interactive content can help convey the remote work experience effectively.
What role does AI play in sourcing millennial talent for remote roles?
AI can streamline candidate matching, automate initial interactions through chatbots, and provide data-driven insights for optimizing the hiring process. It helps tailor communication and job recommendations to the preferences of millennial candidates.
How can virtual networking and webinars be used to attract millennial talent for remote roles?
Virtual networking events and webinars provide opportunities for potential candidates to interact with company representatives, learn about remote work practices, and gain insights into the company culture. These events can create a sense of connection and engagement.