In the rapidly evolving landscape of recruitment and organizational success, the adoption of data-driven approaches has emerged as a transformative paradigm shift. Traditional hiring methods, once reliant on intuition and experience, are being superseded by a new era of smarter decision-making powered by automation and data analytics.
This paper delves into the compelling realm of "Data-Driven Hiring: Leveraging Automation for Smarter Decision-Making," illuminating the pivotal role that automation plays in reshaping the hiring process. As technology becomes increasingly intertwined with human resource management, this introduction outlines the significance of embracing data-driven strategies. From enhancing efficiency and reducing bias to optimizing candidate experiences, the integration of automation promises a holistic and dynamic approach to talent acquisition. As organizations strive to attract, assess, and retain top talent, understanding the potential and challenges of data-driven hiring is imperative for staying competitive in the modern employment landscape.
Hirebee focuses on offering you some of the best automated hiring features in the market, including job distribution, candidate sourcing, and candidate screening.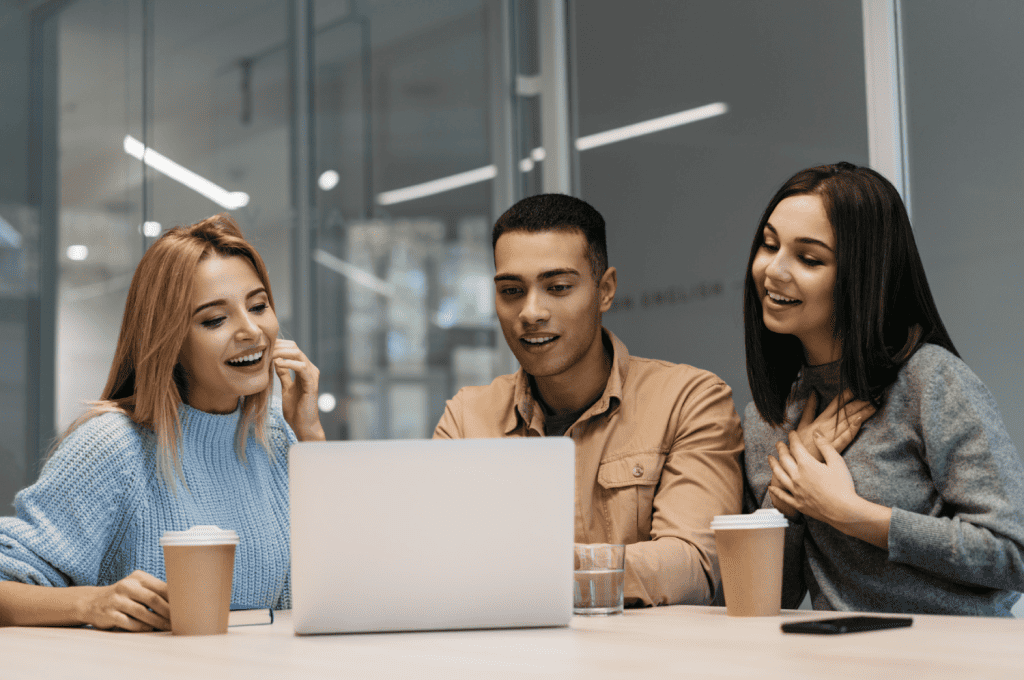 The Role of Automation in Hiring
The contemporary landscape of hiring has undergone a remarkable transformation, propelled by the integration of automation into the recruitment process. Automation, in the context of hiring, refers to the strategic use of technology-driven solutions to streamline and optimize various stages of talent acquisition. This section delves into the profound impact that automation has on modern hiring practices and highlights the benefits it brings to organizations.
Automation's pivotal role in hiring is underscored by its multifaceted advantages. Firstly, it significantly enhances operational efficiency and expedites the recruitment timeline. Tedious manual tasks such as resume screening, application tracking, and interview scheduling are seamlessly executed by automation tools, freeing up valuable time for HR professionals to focus on strategic decision-making and candidate engagement.
Furthermore, automation serves as a potent antidote to the pervasive issue of human bias in recruitment. Traditional hiring methods are susceptible to unconscious biases that can inadvertently influence the selection process. Automation mitigates this concern by applying consistent and objective criteria to assess candidates, thereby fostering a more equitable and diverse hiring environment.
Candidate experience is another domain invigorated by automation. Through the integration of chatbots and virtual assistants, candidates receive prompt responses to queries, personalized updates on their application status, and a seamless navigation of the application process. This not only engenders a positive perception of the organization but also amplifies the chances of securing top-tier talent.
The quality of hire is elevated through data-driven decision-making, an avenue empowered by automation. By analyzing historical hiring data and correlating it with subsequent performance metrics, organizations can refine their candidate evaluation strategies, leading to improved employee performance and increased retention rates.
In the realm of technology, automation takes various forms, including Applicant Tracking Systems (ATS), AI-powered resume screening, video interviewing platforms, and algorithm-driven candidate sourcing. These tools synergistically contribute to a holistic and integrated approach to talent acquisition.
In essence, automation in hiring redefines the recruitment landscape by fostering efficiency, impartiality, candidate-centricity, and strategic precision. As organizations continue to harness the power of automation, they unlock the potential for smarter decision-making that resonates throughout the entire employee lifecycle. The subsequent sections of this paper delve into the finer nuances of collecting, analyzing, and leveraging hiring data to derive meaningful insights for informed decision-making.
Collecting and Managing Hiring Data
In the era of data-driven decision-making, the process of hiring has undergone a profound transformation. Collecting and managing hiring data has emerged as a pivotal component of this evolution, enabling organizations to make informed choices and optimize their recruitment strategies. This section delves into the fundamental aspects of harnessing data for smarter hiring decisions.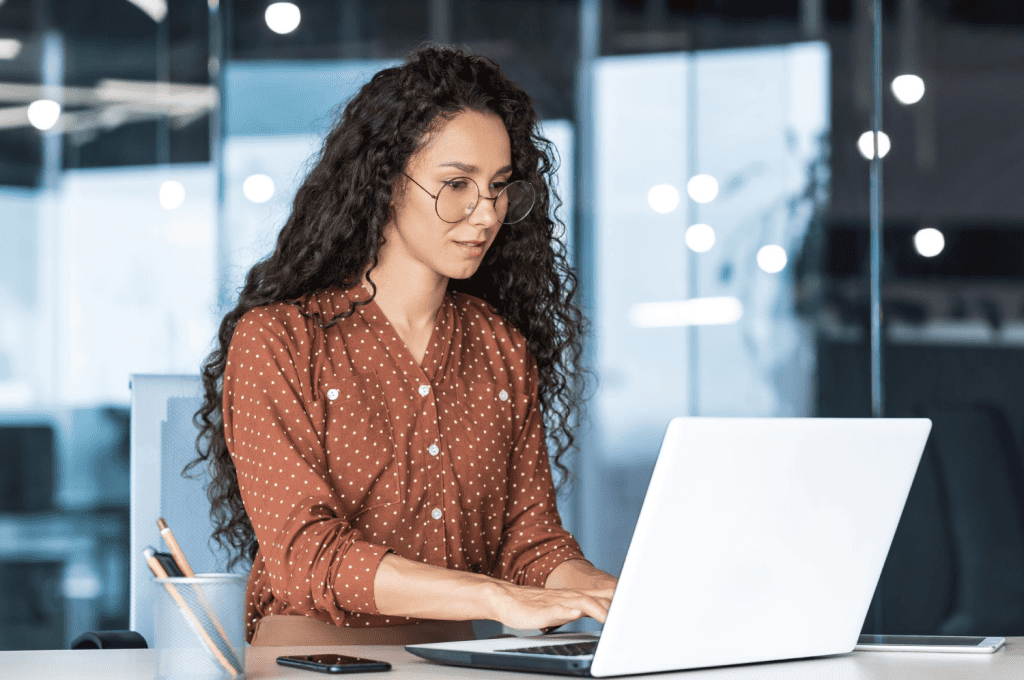 Identifying Relevant Data Points:
To build a comprehensive understanding of candidates and the recruitment process, it is crucial to identify and capture pertinent data points. These include not only standard elements like job requirements and candidate qualifications but also encompass more nuanced factors such as candidate interactions, interview performance metrics, and subsequent onboarding and performance data. By gathering a wide array of data, organizations can paint a more accurate and holistic picture of candidates and their suitability for specific roles.
Data Sources and Integration:
The richness of hiring data often extends beyond internal channels. Organizations can tap into a variety of sources, including internal databases, external job boards, and social media platforms. Additionally, pre-employment assessments provide valuable insights into candidates' skills and cognitive abilities. To maximize the utility of this data, seamless integration between various sources is essential. This integration streamlines the data collection process and enables a cohesive view of candidate profiles.
Ensuring Data Privacy and Security:
While the utilization of data offers immense potential, organizations must prioritize data privacy and security. Handling sensitive candidate information demands adherence to stringent data protection regulations and industry best practices. Robust security measures, data encryption, and clear consent mechanisms are imperative to instill trust in candidates and maintain the integrity of the recruitment process.
In conclusion, collecting and managing hiring data is a pivotal step in realizing the potential of data-driven hiring. The identification of relevant data points, the integration of diverse data sources, and the maintenance of stringent data privacy standards collectively empower organizations to make smarter, more informed decisions. As the recruitment landscape continues to evolve, those who adeptly harness the power of hiring data will gain a competitive edge in attracting top talent and achieving long-term organizational success.
Leveraging Data Analytics for Informed Decisions
In the dynamic landscape of modern recruitment, the utilization of data analytics has emerged as a pivotal strategy for fostering informed and effective hiring decisions. By harnessing the power of data-driven insights, organizations can optimize their recruitment processes, enhance candidate experiences, and ultimately secure top-tier talent.
Data-Driven Candidate Sourcing
The process commences with identifying optimal candidate sourcing channels. Through meticulous analysis of historical data, organizations can discern which platforms and channels yield the most promising candidates. This data-driven approach ensures that resources are concentrated where they are most effective, resulting in a more targeted and efficient candidate pool. Regular assessment and adjustment of sourcing strategies based on real-time data feedback enable continuous enhancement of recruitment efforts.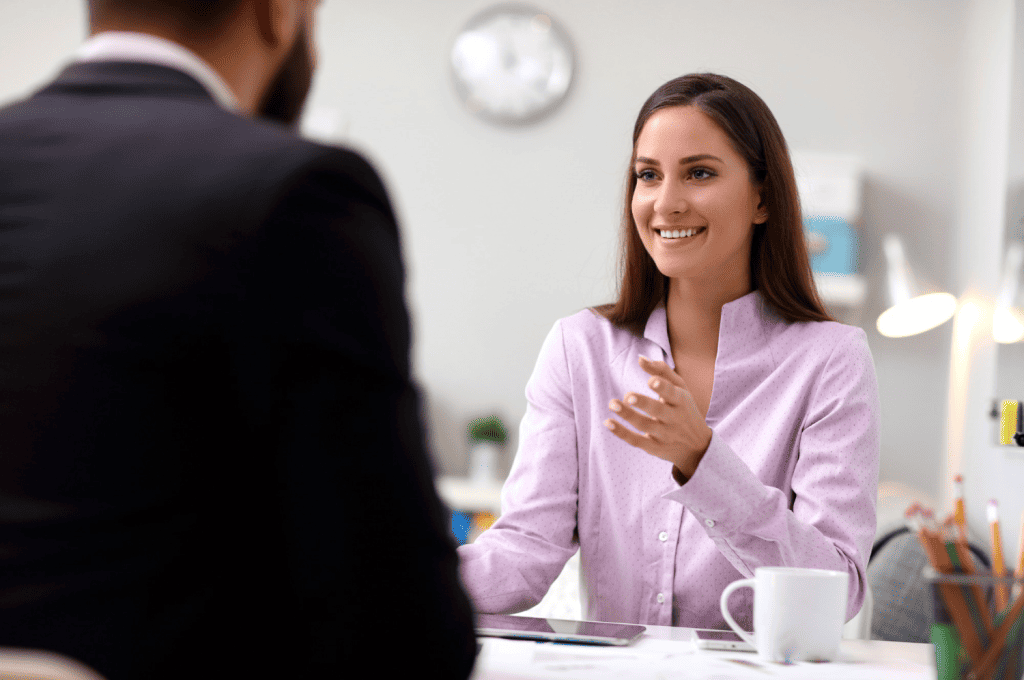 Predictive Analytics in Candidate Assessment:
The integration of predictive analytics empowers recruiters to make well-informed judgments about candidate suitability. By scrutinizing past performance and correlating it with subsequent job success, organizations can construct comprehensive success profiles. These profiles serve as benchmarks for evaluating candidate potential and alignment with role requirements. Leveraging historical data not only enhances the precision of candidate assessment but also enables the identification of latent attributes that contribute to long-term success.
Reducing Bias in Candidate Selection
Addressing unconscious bias remains a paramount concern in the hiring process. Data-driven methodologies offer a pathway to mitigate bias by systematically evaluating candidate attributes solely based on objective criteria. Regular audits of algorithms and models can uncover and rectify any unintended biases, fostering fairness and diversity in the selection process. Additionally, data-driven insights provide an empirical basis for monitoring and ensuring adherence to diversity and inclusion objectives.
Continuous Improvement Through Feedback Loops
The data-driven hiring process is intrinsically iterative, supported by ongoing feedback loops. Key performance metrics, such as time-to-hire and quality-of-hire, are continuously monitored and analyzed. This iterative approach facilitates the refinement of recruitment strategies in real-time, enabling organizations to adapt swiftly to changing market conditions and candidate preferences.
In conclusion, data analytics stands as a pivotal enabler of smarter decision-making in the realm of hiring. By leveraging historical data, predictive analytics, and iterative feedback loops, organizations can optimize candidate sourcing, mitigate bias, and continuously refine their recruitment strategies. This data-driven paradigm not only expedites the hiring process but also enhances its efficacy, propelling organizations toward securing top-tier talent and sustaining long-term success.
Challenges and Considerations
As organizations increasingly embrace data-driven hiring practices, several challenges and considerations come to the forefront, highlighting the need for a balanced approach that leverages automation while preserving the human element.
Potential Pitfalls of Over-Reliance on Automation
While automation offers numerous advantages, over-dependence can lead to unintended consequences. Relying solely on algorithms might disregard nuances that human judgment captures, potentially resulting in ill-fitting hires. Moreover, algorithms may perpetuate existing biases present in historical data, leading to homogeneous and non-inclusive hires. Striking the right balance between data-driven insights and human intuition is crucial.
Ethical Considerations and Responsible AI Usage
The ethical implications of data-driven hiring cannot be ignored. Privacy concerns arise when collecting and storing candidate data, necessitating robust data protection measures. Transparent communication about data usage and AI involvement is essential to maintain trust among candidates. Striving for fairness and equal opportunity while using AI algorithms demands ongoing scrutiny to prevent unintentional discrimination.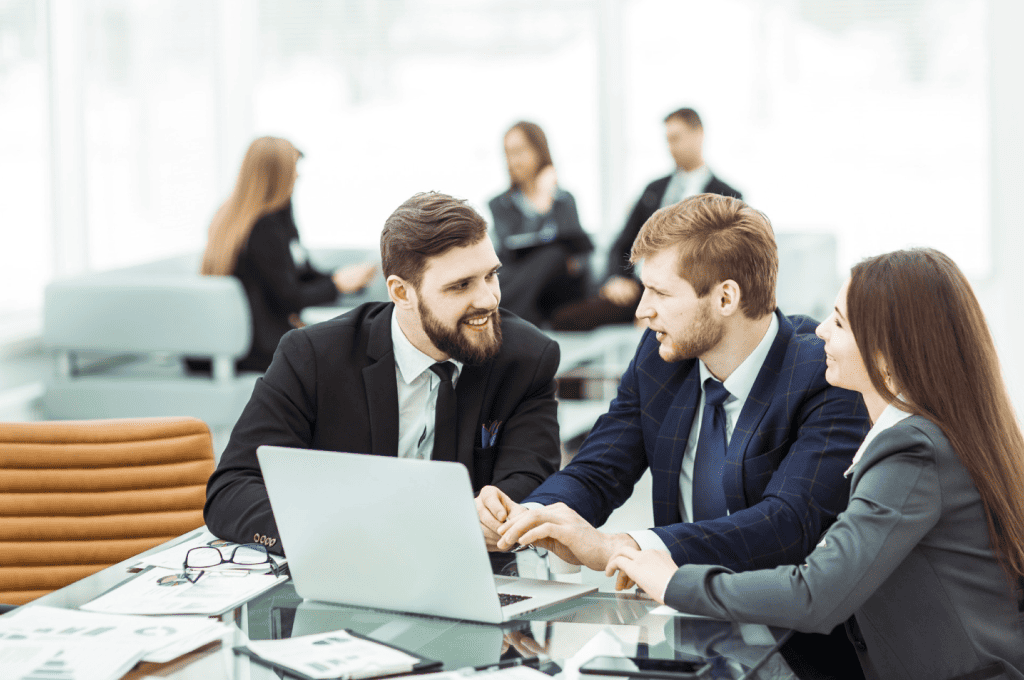 Balancing Automation with Human Touch
The human touch in recruitment involves empathy, emotional intelligence, and interpersonal skills—qualities not easily replicated by machines. While automation can efficiently process and filter candidates, it may struggle to gauge soft skills, cultural fit, and individual motivations. Crafting an experience that seamlessly integrates AI-enabled efficiency with human rapport is an ongoing challenge.
Training and Upskilling HR Teams
The adoption of data-driven hiring necessitates a shift in HR skill sets. HR professionals need to acquire a basic understanding of data analytics, interpretation, and algorithmic decision-making. Upskilling efforts must ensure that teams are adept at interpreting data insights and making informed choices while avoiding undue reliance on automated recommendations.
In navigating these challenges, organizations must tread carefully, embracing automation for its efficiency while recognizing its limitations. A thoughtful blend of data analytics and human judgment can yield a hiring process that is both streamlined and personable, leading to smarter decision-making and successful candidate outcomes. As the recruitment landscape continues to evolve, addressing these challenges will be essential to realizing the full potential of data-driven hiring strategies.
Conclusion
In conclusion, the integration of data-driven approaches and automation into hiring processes offers unparalleled advantages, fostering efficiency, objectivity, and inclusivity. While revolutionizing decision-making, these advancements demand responsible implementation to navigate potential pitfalls and ethical concerns. As organizations leverage predictive analytics, algorithmic screening, and continuous feedback loops, a harmonious balance between automation and the human touch emerges. Embracing data-driven hiring is imperative for organizations aspiring to thrive in the evolving landscape, ensuring the selection of top talent while nurturing a diverse and dynamic workforce. The journey towards smarter, more informed recruitment has begun, shaping the future of talent acquisition.
Hirebee offers various features that make finding the right candidates much easier through effective candidate screening features and better analytics
FAQs
What is data-driven hiring, and why is it important?
Data-driven hiring refers to the use of data and analytics to inform and enhance the hiring process. It leverages automation and technology to make more informed decisions about candidate selection, ultimately leading to better hires, improved efficiency, and reduced bias.
How does automation play a role in data-driven hiring?
Automation in data-driven hiring involves the use of technology, such as AI-powered resume screening, chatbots, and applicant tracking systems, to streamline various aspects of the recruitment process. Automation helps in sourcing candidates, screening resumes, conducting initial assessments, and even scheduling interviews, leading to time savings and more objective evaluations.
What are the benefits of data-driven hiring for organizations?
Data-driven hiring offers several advantages, including increased efficiency by reducing manual tasks, improved quality of hire through data-backed decisions, enhanced candidate experiences with smoother processes, and a reduction in unconscious bias by relying on objective data.
How can organizations collect and manage hiring data effectively?
Effective data collection involves identifying relevant data points such as job requirements, candidate profiles, and performance metrics. Organizations can source data from internal databases, external job boards, and pre-employment assessments. Ensuring data privacy and security is paramount in this process.
How does data analytics contribute to smarter hiring decisions?
Data analytics enables organizations to analyze candidate sourcing channels, develop success profiles based on historical data, and identify patterns that lead to successful hires. It helps in predicting candidate fit, assessing interview performance, and addressing bias in the selection process.