Analytics can improve many aspects of the hiring process, including candidate sourcing, interviewing and selection, and onboarding. On the front end, analytics can be used to screen resumes, evaluate candidates based on criteria such as skill level and job fit, and prioritize the most qualified applicants.
These capabilities can help streamline the process of finding and connecting with the right candidates. Analytics can also be used to streamline the interviewing process by providing an objective, data-driven assessment of candidates based on their responses to pre-set questions. Additionally, analytics tools can be used to identify potential red flags regarding a candidate's qualifications or character.
Finally, once the right candidate has been chosen, onboarding analytics can provide valuable feedback on the employee's performance and help build a strategic onboarding plan for the new hire. In short, analytic tools and processes provide an efficient way to identify the right candidate and improve the chances of that person having a successful onboarding experience and long tenure with an organization. Analytics can help companies maximize their hiring and onboarding investments and reduce the cost of bad hires.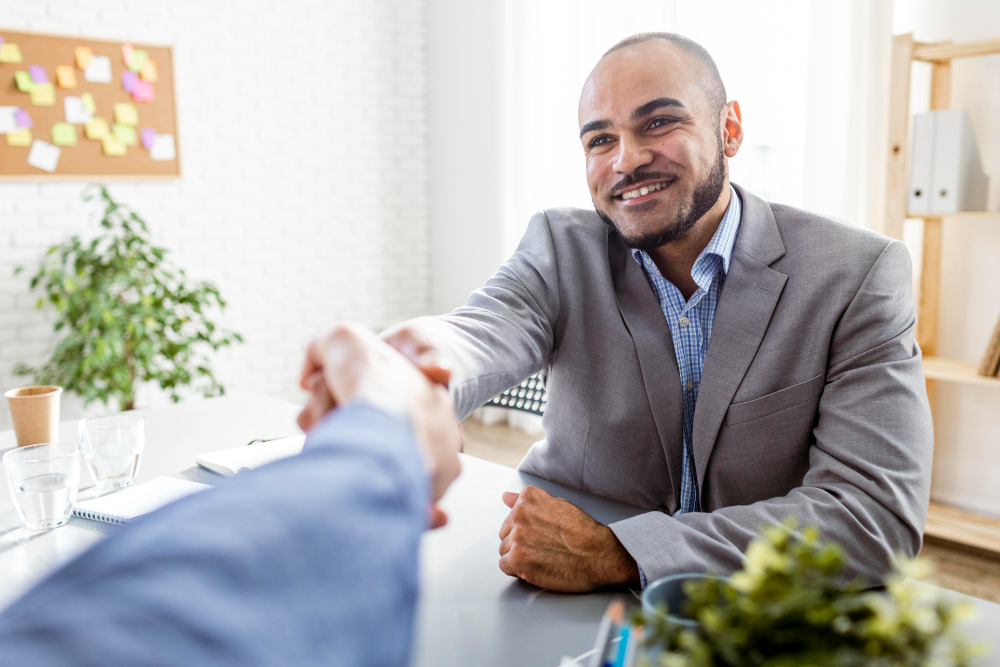 The Importance of Using Analytics to Improve Hiring
Analytics are essential in improving an organization's hiring process. Usage of analytics can help ensure that a company uses the best practices in hiring and selecting employees. Such data can be gathered in a few different ways from questionnaires, structured interviews, and assessment centers. Using analytics in your hiring process can provide a strong insight into how job candidates may perform once hired.
Analytics can help identify candidates that demonstrate the characteristics necessary for success within the role. This makes the hiring manager's job easier as they can better identify the most suitable candidates for each role in a shorter period of time. Organizations can also benefit from analytics in terms of cost savings and increasing the quality of their hiring process. Data-driven approaches to hiring can help reduce costs associated with recruitment, as they provide more accurate and up-to-date information than ever before. It can also improve the consistency of their process by ensuring that the same criteria is used to judge each job candidate fairly.
Analytics can be used to track and analyze employee retention, performance, job satisfaction and recruitment trends over time. This enables a company to better identify which types of individuals are best-suited to the roles they are recruiting for. Additionally, it can provide key insights that can help identify any problems with the recruitment process and offer solutions.
Overall, leveraging analytics in the hiring process is becoming increasingly important for organizations seeking the most suitable employees for the roles they are offering. Not only does the analytics process weed out the most ideal employees for the job, but it also ensures a more cost-effective, efficient and accurate recruitment process without the need for too much manpower or resources.
Hirebee can help you find the right candidates for your job opening through its fully automated recruitment process, including candidate screening and sourcing.
How Analytics Can Improve the Hiring Process
Helps Collect Recruitment Metrics that Can Help Improve Processes
Recruitment metrics can fundamentally transform the way that organizations approach hiring by helping to better identify candidates, improve the overall quality of hires, and reduce costs. Metrics can provide a valuable snapshot of performance, allowing employers to assess the efficiency and effectiveness of their recruitment efforts.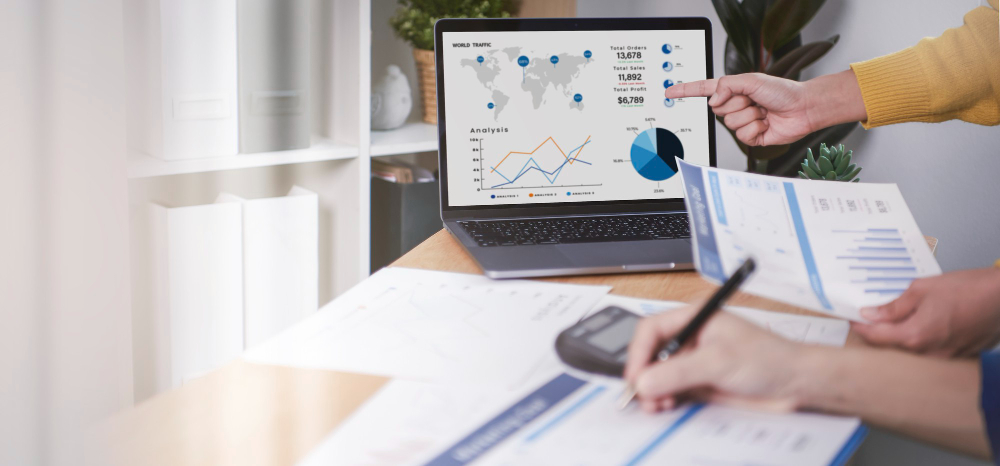 Moreover, findings can be used to inform future decisions and develop an optimal approach for recruiting the right talent. Recruitment metrics can be used to track progress over time and compare different sources such as job boards, social media, and employee referrals.
Data can be used to measure the number of applications versus the number of hires, costs and time, or successfulness of job postings. Organizations can look to external or benchmarking data, such as the average time to fill or cost per hire, to better understand their own recruiting performance.
Additionally, metrics can unveil common reasons for individuals rejecting job offers, allowing employers to make adjustments to become more attractive. With data-based decisions and insights, organizations can track key performance indicators and use recruitment metrics to make informed decisions to improve their hiring process.
Helps Eliminate Bias During Hiring
Recruiting analytics is a data-driven approach used to shape, design and improve a recruiting process. This allows organizations to collect and analyze data from applications, interviews, or any other recruiting-related activities. It allows employers to gain valuable insights that can help them detect and eliminate biases during hiring.
For example, employers can use recruiting analytics to automate the typical resume review process and level the playing field for all applicants. The reports can compare demographic information, work history, education, and other relevant qualifications. By using an automated system, hiring managers can focus on the most qualified applicants and reduce unconscious biases. Organizations can also use recruiting analytics to understand hiring trends across their industry or specific disciplines.
This helps employers spot opportunities where they may need to shift strategies or adjust their interviewing process. It also helps to identify over- and under-representation of certain demographics within their applicant pool. Lastly, recruiting analytics can be used to help employers measure the effectiveness of their recruiting efforts and interview processes. With the increasing demand for high-quality diverse talent, companies can use data to uncover more talented recruits from a variety of backgrounds and skillsets.
This allows them to create a more diverse and inclusive workforce. By leveraging recruiting analytics, employers can create a more equitable and fair process for selecting the best candidates for their job openings. This helps them eliminate biases, promote more inclusivity, and build a more diverse and highly qualified team.
Allows You to Forecast Your Hiring Efforts
Recruitment metrics provide key insight into the overall health of a business's hiring process and allows a business to keep track of its performance throughout any given recruitment cycle. Recruitment metrics allow businesses to forecast their hiring efforts by monitoring candidate sourcing and attraction, interview performance, and hiring rate accuracy. By understanding key recruitment metrics, a business can efficiently plan recruitment activities, such as budget requirements, hiring team activity and time requirements for candidate selection.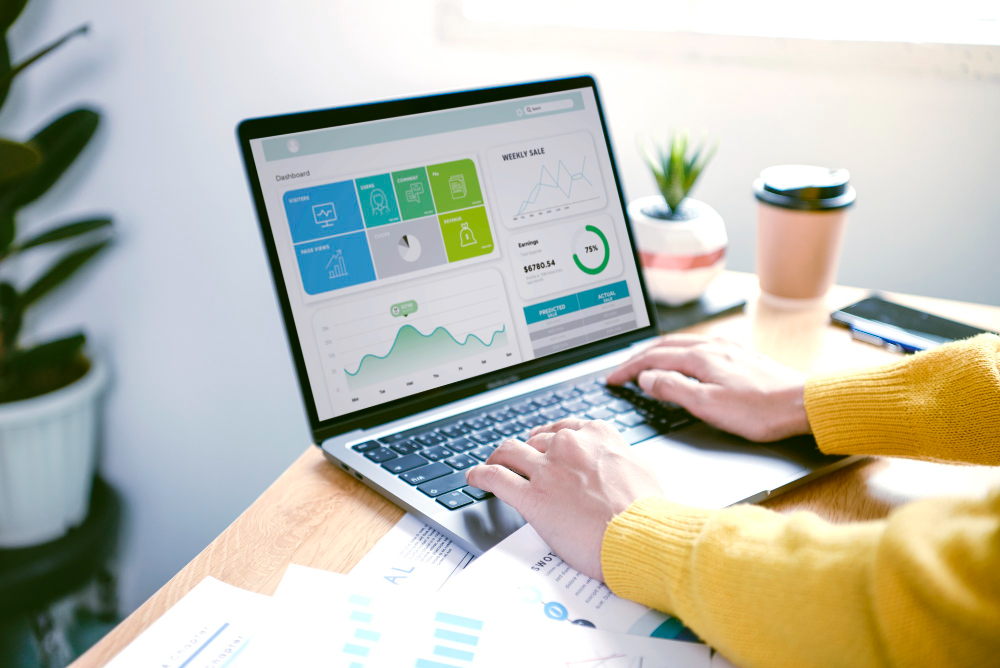 For example, a business can use recruitment metrics such as the time to hire, the quality of hire, the cost per hire, and the hire rate to understand the effectiveness of their recruitment team and the speed of their recruitment process. These metrics can then be tracked over a period of time to understand the performance of the hiring process in different scenarios. Additionally, they can be used to evaluate the impact of different recruitment activities, such as placing job ads on different job boards or using recruitment automation software.
By understanding recruitment metrics, businesses can proactively plan their recruiting efforts, such as budgeting and resource allocation, to ensure their future efforts are appropriately prioritized. For example, they can understand where they are spending too much and not enough money or time in their efforts and adjust their strategy as necessary. Additionally, companies can gauge the success of their recruiting efforts by comparing the effectiveness and costs of different recruitment strategies.
By understanding these metrics, companies can optimize their recruitment efforts to focus on the most cost effective process. Recruitment metrics provide businesses with an essential tool for forecasting their hiring efforts and for evaluating the performance of the overall recruitment process. By understanding key recruitment metrics, businesses can proactively plan recruitment efforts, understand areas of improvement and allocate resources accordingly.
Find Out Hiring Issues
Recruitment analytics is the use of data-driven insights to identify trends and patterns to support recruitment decisions and improve outcomes. The use of analytics in recruitment is becoming increasingly important as the talent landscape changes and organizations must stay ahead of the competition to find the best talent. By analyzing recruitment data, recruiters can understand better the job market, the recruitment landscape and the labor environment, paving the way for better hiring decisions.
Recruitment analytics can help recruiters identify hiring issues and develop strategies to overcome them. For example, if a company notices that they are not attracting the right type of applicants or if applicants are not converting to hires, then they can use recruitment analytics to uncover the cause and address it. For example, they can look at questions such as how the recruiting materials are framed and perceived by potential applicants or the reasons why the recruitment process is not converting the right number of applicants to hires.
Recruiters can also use analytics to assess the effectiveness of the recruitment process to optimize the performance of the recruiting team. Evaluation of recruitment performance metrics including cost per hire, average time to fill, top sources of hires, etc. can give recruiters insights into where the process can be improved to drive better recruitment results. Finally, recruitment analytics can also help recruiters better understand their talent pool and the affinity of applicants for different roles.
This can help recruiters customize the recruitment process and tailor offers to those candidates who clearly demonstrate an alignment with the job culture, skills, and responsibilities. Overall, recruitment analytics is a powerful tool that can help recruiters identify hiring issues and develop strategies to address these issues. With analytics, recruiters can build a more targeted, informed and successful recruitment process leading to faster hires and better outcomes.
Increase Efficiency and Productivity
Recruitment analytics is an essential tool for optimizing the efficiency of an applicant tracking system (ATS). The ability to collect and analyze large amounts of data allows recruiters to make more informed decisions and streamline recruitment processes. By using recruitment analytics, recruiters can quickly identify trends in their applicant pool, such as level of interest, experience, and job type preferences.
This data can be used to segment the job postings and target the right audience, saving time and effort. Moreover, recruitment analytics can be used to identify potential red flags and inconsistencies in the applicant pool. Recruiters can monitor the data and investigate any unusual or suspicious applications, increasing the system's ability to filter out deceptive and false information.
This improves accuracy and decreases time-wasting efforts. Recruitment analytics can also improve the system's ability to track and measure performance.
By monitoring and analyzing relevant metrics, recruiters will gain a better understanding of their recruitment process, allowing them to optimize their recruitment activities for better results. For example, data can be used to assess the success of different outreach methods such as job postings, emails, and even direct mailings.
Furthermore, recruitment analytics can be used to better identify and track the most qualified candidates. By analyzing the data, recruiters can arrange job interviews with the highest-qualified applicants, increasing their chances of finding the right person for the job.
Additionally, they can monitor applicant behavior and engagement, so they can quickly respond to any changes or inquiries. Overall, recruitment analytics can be a powerful tool for increasing the efficiency of an ATS. By leveraging data, recruiters can more effectively target the right candidate, reduce time and effort expended on paperwork, and accurately measure the effectiveness of different initiatives. With these abilities, recruiting teams can more quickly and accurately match qualified applicants with open positions, leading to an optimized hiring process.
Allows You to Allocate Your Budget
Recruitment analytics allow you to strategically allocate your budget for data-driven decision making. By utilizing recruitment analytics, you can gain insights into what hiring strategies are producing the most successful candidates, and use this data to inform your budget decisions. For example, you might find that the candidates you are hiring from specific job boards or advertising sources have higher retention rates and are better performing employees and consequently choose to invest more in those lead sources.
Recruitment analytics can also be used to measure interview completion rates, evaluate cost of hire, and analyze attrition and diversity trends to ensure your recruitment budget is being spent in the most effective way. Finally, recruitment analytics can help you determine the most efficient recruitment processes for your company and help you recognize any areas for improvement. By utilizing recruitment analytics, you can develop data-driven strategies that meet the changing needs of your organization and maximize the efficiency of your recruitment budget.
Conclusion
Analytics can improve your hiring process in many ways. By using analytics, you can make sound decisions based on data and insights. You can quickly identify the best candidates, make consistent hiring decisions, reduce bias, and save time and money.
It can also help you to stay up-to-date with the latest industry trends and ensure you are making the right hires for your organization. Overall, analytics can be an essential tool for streamlining and optimizing your hiring process.
Hirebee ensures that you will not have to worry when looking for the best candidates, since the automated job distribution and recruitment marketing makes finding them a lot easier.