The realm of recruitment has been significantly transformed by automation, ushering in unprecedented efficiency and effectiveness. Automated recruitment processes have streamlined candidate sourcing, screening, and selection, expediting the talent acquisition lifecycle. However, this technological advancement comes with the imperative for continuous improvement to ensure its sustained relevance and accuracy. In this context, the integration of feedback loops and adaptive strategies becomes paramount.
This paper explores the vital role of continuous enhancement in automated recruitment, focusing on the implementation of feedback loops for informed refinements and the utilization of adaptive mechanisms to evolve alongside evolving job market dynamics. By examining real-world examples, technological enablers, challenges, and future possibilities, this paper underscores the significance of a dynamic approach to automated recruitment, emphasizing its potential to reshape talent acquisition practices and maintain ethical, effective, and unbiased candidate evaluations.
Hirebee focuses on offering you some of the best automated hiring features in the market, including job distribution, candidate sourcing, and candidate screening.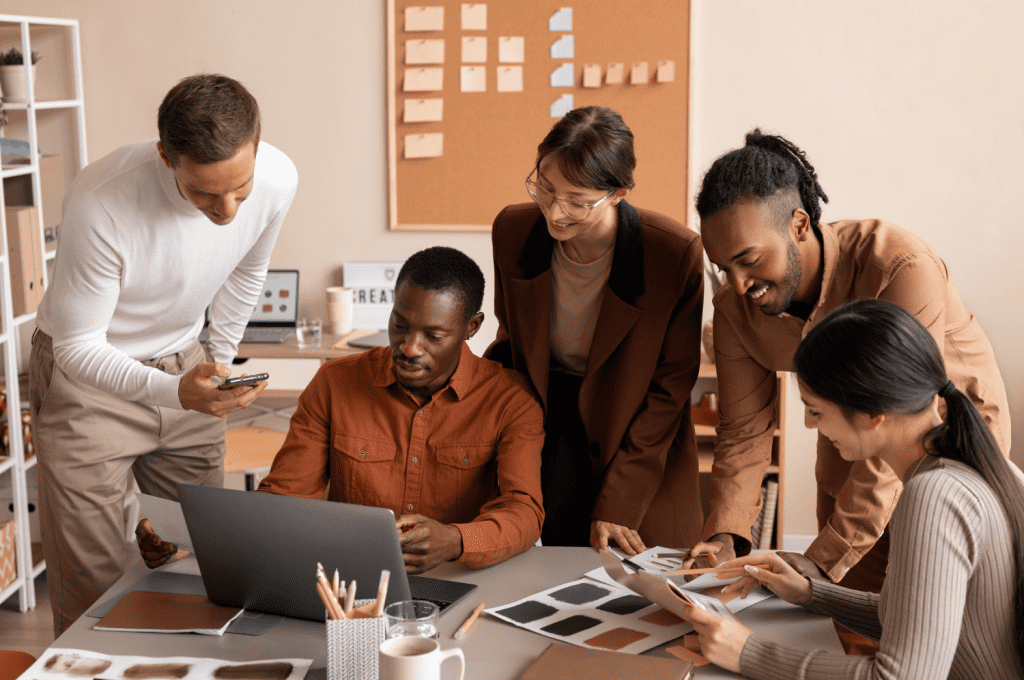 The Role of Automated Recruitment
Automated recruitment processes have emerged as transformative tools in modern talent acquisition, streamlining operations, and enhancing efficiency. These processes encompass various technological applications, such as AI-driven resume screening, chatbot interactions, and data-driven candidate assessments. Their benefits include reduced time-to-hire, increased scalability, and improved resource allocation.
However, the implementation of automated recruitment is not without challenges. Algorithmic biases, data inaccuracies, and the potential for impersonal candidate experiences can undermine the intended advantages. Continuous improvement becomes imperative to address these issues and further optimize recruitment outcomes.
As organizations increasingly rely on automated recruitment, the need for ongoing refinement becomes evident. In this context, continuous improvement entails the iterative enhancement of algorithms and processes, guided by real-time feedback and adaptable strategies. This paper delves into the mechanisms of continuous improvement within automated recruitment, focusing on feedback loops and adaptive techniques to ensure that the potential of automated recruitment is harnessed effectively and ethically.
Feedback Loops in Automated Recruitment
Feedback loops play a pivotal role in the evolution of automated recruitment processes, driving continuous improvement and refinement. These loops facilitate a dynamic exchange of information between the automated system, candidates, recruiters, and hiring outcomes, fostering a cycle of learning and adaptation.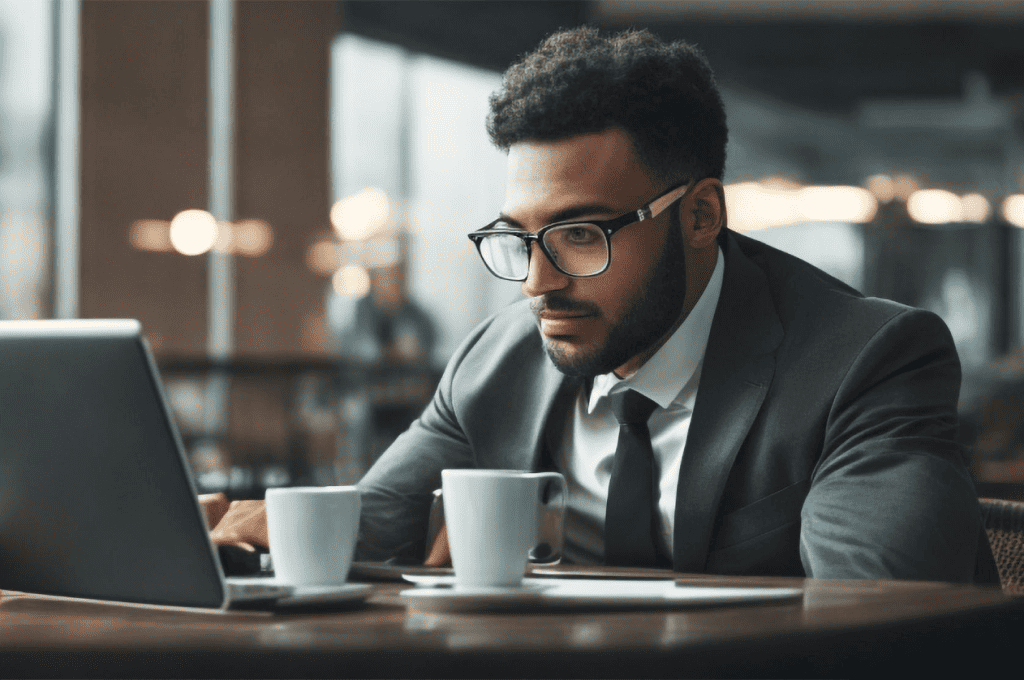 In the context of technology, feedback loops involve the collection and analysis of data from various sources. In automated recruitment, these sources include candidate interactions, application outcomes, and recruiter insights. By systematically capturing feedback, algorithms can be fine-tuned to enhance accuracy, relevance, and fairness. For instance, candidate feedback on the application experience can lead to adjustments in the user interface, ultimately optimizing user satisfaction.
Effective feedback loops also enable the identification and mitigation of biases that may inadvertently influence hiring decisions. Regular monitoring and analysis of outcomes allow for the identification of any discrepancies and the implementation of corrective measures.
Real-world examples showcase the power of feedback loops. Large-scale recruitment platforms leverage candidate engagement data to improve match predictions, resulting in more successful placements. By continually analyzing recruiter feedback, these systems refine their algorithms, ensuring that recommendations align with organizational needs.
In essence, feedback loops establish a continuous learning process, promoting agility and adaptability in automated recruitment systems. This iterative approach propels the industry toward more accurate, ethical, and efficient talent acquisition practices.
Adaptation in Automated Recruitment
Automated recruitment systems have become integral to modern talent acquisition, enabling organizations to efficiently sift through vast pools of candidates. However, in a dynamic job market, static algorithms can quickly become outdated and fail to capture evolving trends. The concept of adaptation emerges as a pivotal strategy for enhancing the efficacy of automated recruitment.
Adaptation involves the continuous evolution of recruitment algorithms in response to changing circumstances. One approach is to harness the power of machine learning and artificial intelligence (AI) to enable systems to learn from new data and adjust their criteria accordingly. For instance, by analyzing the success of past hires in different roles, algorithms can refine their selection parameters to better align with desired outcomes.
Furthermore, adaptation encompasses the integration of novel data sources and variables into the recruitment process. Beyond traditional resume data, algorithms can be trained to consider an applicant's online presence, soft skills, and cultural fit indicators. By expanding the scope of information, these systems can provide a more comprehensive assessment of a candidate's potential.
Case studies highlight the effectiveness of adaptation strategies. A tech company, for instance, utilized real-time job market data to adjust its recruitment algorithms during economic fluctuations, resulting in improved candidate matches. Similarly, a multinational corporation incorporated feedback from hiring managers to enhance its algorithm's predictive accuracy.
In the ever-evolving landscape of recruitment, adaptation emerges as a dynamic approach to continually enhance the precision and relevance of automated systems. By embracing adaptation, organizations can ensure their recruitment processes remain attuned to the fluidity of the job market and effectively identify the best-suited candidates.
Strategies for Continuous Improvement
To ensure the effectiveness of automated recruitment systems, organizations must implement robust strategies for continuous improvement. These strategies encompass various stages of the recruitment process, optimizing algorithms and enhancing candidate experiences.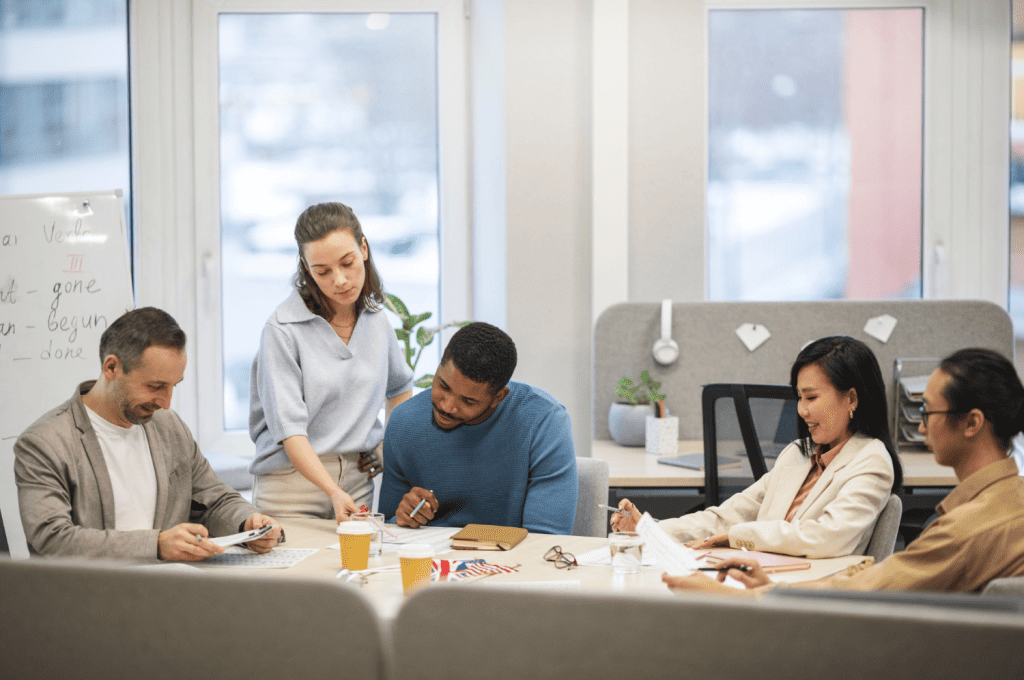 Regular data analysis and performance assessment form the cornerstone of improvement efforts. By analyzing recruitment data, organizations can identify patterns, trends, and areas of underperformance. This data-driven approach enables iterative algorithm development and testing. Through frequent testing and refinement, recruitment algorithms can be fine-tuned to yield more accurate and unbiased results.
Collaboration between HR professionals and data scientists is pivotal. Their combined expertise ensures a holistic approach to improvement, aligning technological advancements with human insights. Ethical considerations must also be paramount. While automation offers efficiency, ethical implications such as algorithmic biases and fairness must be vigilantly addressed.
Incorporating AI-driven tools, like sentiment analysis and candidate experience evaluation, enriches continuous improvement. These tools provide nuanced insights into candidate perceptions, aiding in targeted enhancements. Moreover, the adoption of natural language processing advancements streamlines resume screening, making candidate evaluation more efficient.
Cloud computing further facilitates scalable and real-time improvements. It enables swift integration of updates and refinements, ensuring that the recruitment system stays up-to-date with evolving requirements.
In essence, a multifaceted approach involving data-driven insights, collaborative efforts, ethical considerations, and advanced technologies constitutes a robust strategy for the continuous enhancement of automated recruitment systems.
Technological Enablers of Continuous Improvement
Advancements in technology play a pivotal role in driving continuous improvement within automated recruitment processes. Big data analytics stands as a cornerstone, empowering organizations to extract actionable insights from vast volumes of candidate and job market information. By analyzing historical recruitment data and hiring outcomes, companies can fine-tune algorithms and enhance predictive accuracy.
Artificial Intelligence (AI) tools, such as sentiment analysis and natural language processing, offer unparalleled capabilities in evaluating candidate experiences and qualifications. These tools not only expedite resume screening but also enable the assessment of intangible qualities, fostering a more holistic candidate evaluation process.
Cloud computing further catalyzes continuous improvement by providing the scalability and real-time processing required for rapid algorithm refinement. Cloud-based platforms facilitate seamless integration of new data sources and variables, ensuring that automated recruitment systems remain adaptable and responsive to evolving industry dynamics.
However, as technology evolves, ensuring ethical considerations remains paramount. Organizations must strike a balance between leveraging technological advancements and upholding transparency, fairness, and bias-free decision-making. Overall, these technological enablers collectively empower continuous improvement in automated recruitment, revolutionizing the way companies identify and engage with top-tier talent.
Overcoming Challenges and Pitfalls
As automated recruitment evolves, several challenges and pitfalls demand diligent attention. First, addressing algorithmic biases and discrimination is paramount. Algorithms may inadvertently perpetuate bias present in historical data, resulting in unfair candidate evaluation. Rigorous testing and ongoing algorithmic refinement are crucial to ensure fairness and diversity.
Second, safeguarding data privacy and security is non-negotiable. Continuous improvement requires extensive data collection, necessitating robust measures to protect sensitive candidate information. Employing encryption, access controls, and anonymization techniques can mitigate risks.
Third, balancing automation with a human touch is vital. While automation expedites processes, personalized candidate interactions are invaluable. A harmonious blend of automated screening and human engagement fosters a positive candidate experience.
Lastly, managing resistance to change and technology adoption is a challenge. Stakeholders might be hesitant or unfamiliar with automated recruitment. Education, training, and transparent communication can alleviate concerns and facilitate smoother implementation.
In navigating these challenges, organizations can harness the benefits of automated recruitment while upholding ethical and equitable practices. Proactive strategies and adaptive measures will be pivotal in realizing the full potential of continuous improvement in this dynamic landscape.
Future Directions and Possibilities
The evolution of automated recruitment is poised to usher in a new era of talent acquisition, characterized by innovative technologies and transformative strategies. As organizations recognize the potential of continuous improvement, several intriguing future directions and possibilities emerge that can reshape the landscape of recruitment processes.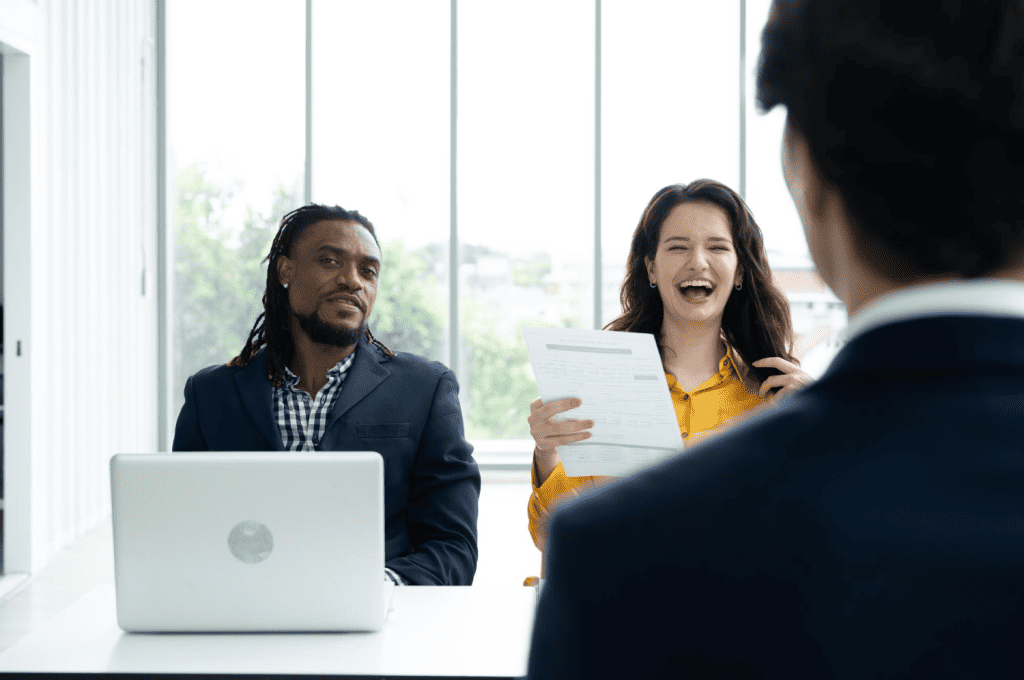 One compelling avenue is the integration of predictive analytics, which holds the promise of proactive workforce planning and strategic talent acquisition. By harnessing historical data and leveraging advanced algorithms, organizations can anticipate future talent needs, identify skill gaps, and design targeted recruitment campaigns. This forward-looking approach not only streamlines the hiring process but also enhances the alignment between talent acquisition and overall business objectives.
Moreover, the incorporation of emerging technologies such as virtual reality (VR) and gamification presents captivating prospects for candidate assessments. VR simulations can provide immersive job previews, allowing candidates to experience the work environment and tasks before applying. Gamification elements, on the other hand, introduce interactive and engaging assessment methods, enabling recruiters to evaluate candidates' skills and traits in a dynamic virtual setting. These technologies not only enhance accuracy in candidate evaluation but also contribute to a memorable candidate experience.
Ethical considerations in automated recruitment gain further prominence in the future. The principles of transparency and accountability become paramount as AI-driven decisions impact candidates' career prospects. Implementing mechanisms that provide insight into algorithmic decision-making processes fosters trust and ensures fairness. Blockchain technology, with its decentralized and immutable nature, offers a potential solution for securing candidate data, verifying credentials, and establishing a verifiable trail of interactions.
In conclusion, the horizon of automated recruitment brims with exciting possibilities that can redefine how organizations identify, attract, and retain top talent. By embracing predictive analytics, virtual reality, gamification, and ethical AI, companies can revolutionize their recruitment efforts while safeguarding candidate trust. As the journey toward advanced automated recruitment continues, a collaborative and ethical approach will be essential to navigate this transformative landscape successfully.
Conclusion
In the rapidly evolving landscape of automated recruitment, embracing continuous improvement through feedback loops and adaptation is not just a choice but a necessity. By harnessing the power of data-driven insights, AI technologies, and ethical considerations, organizations can refine their processes, reduce biases, and enhance candidate experiences. The journey towards optimal automated recruitment demands collaboration, vigilance against pitfalls, and a forward-looking approach. As we stride into the future, the commitment to refining algorithms, ensuring fairness, and harmonizing technology with human empathy will pave the way for a more effective, inclusive, and successful talent acquisition paradigm.
Hirebee focuses on offering you some of the best automated hiring features in the market, including job distribution, candidate sourcing, and candidate screening.
FAQs
What is automated recruitment, and why is it important?
Automated recruitment refers to the use of technology, such as AI and machine learning, to streamline and enhance various stages of the recruitment process. It's important because it can significantly expedite hiring, improve candidate matching, and reduce human bias, leading to more efficient and effective talent acquisition.
How does continuous improvement play a role in automated recruitment?
Continuous improvement involves an ongoing process of refining and enhancing automated recruitment systems. It's crucial because the job market and candidate preferences evolve, and technology advances. By continuously gathering feedback, analyzing data, and adapting algorithms, organizations can ensure their recruitment processes remain accurate and relevant.
What are feedback loops, and why are they essential in automated recruitment?
Feedback loops involve the collection and analysis of input from various sources, such as candidates, recruiters, and hiring outcomes. In automated recruitment, feedback loops help identify areas for improvement, fine-tune algorithms, and correct biases. They ensure that the system's performance aligns with intended goals and adapts to changing dynamics.
Can you provide examples of effective feedback loop implementation?
Certainly, an example is the integration of candidate surveys after each recruitment interaction. These surveys can capture candidate experiences, identify pain points, and provide insights into the effectiveness of automated processes. Another example is analyzing the success rates of hired candidates over time to optimize algorithm performance.
How does adaptation contribute to improving automated recruitment?
Adaptation involves adjusting recruitment algorithms and strategies based on changing circumstances. This could mean incorporating new data sources, updating models to reflect shifting job market demands, or fine-tuning AI models to reduce biases. Adaptation ensures that the recruitment system remains accurate and efficient as conditions evolve.