In today's rapidly evolving business landscape, the pursuit of a diverse and inclusive workforce stands as a critical imperative. Organizations recognize that harnessing the unique perspectives and talents of individuals from a variety of backgrounds not only enriches workplace dynamics but also drives innovation and growth.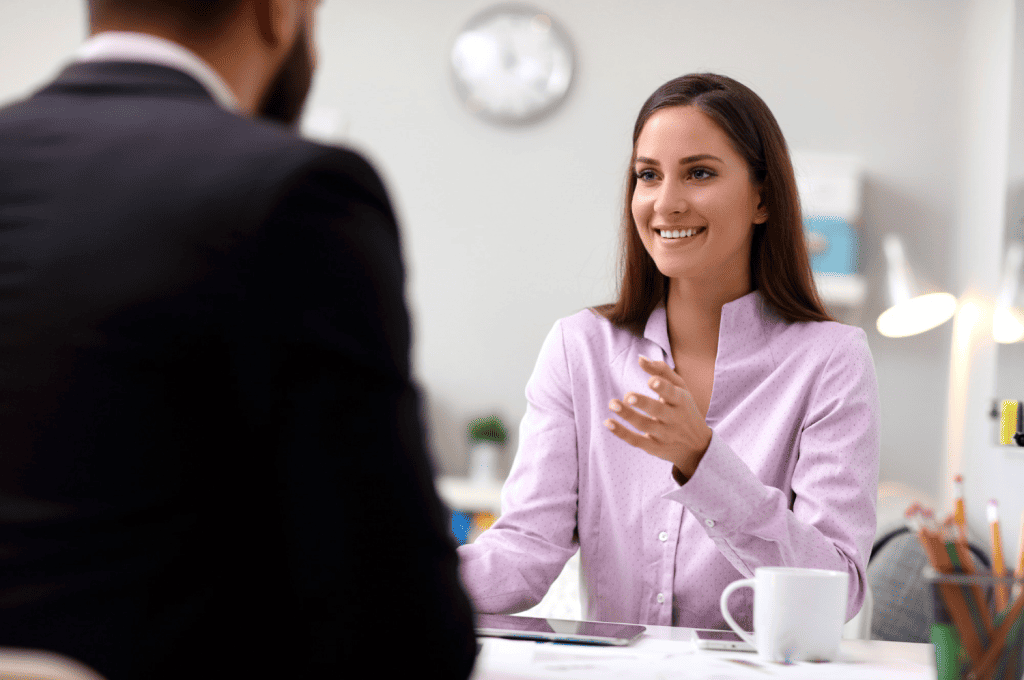 However, the path to attracting and cultivating relationships with diverse candidates is not without challenges. Enter Candidate Relationship Management (CRM), a strategic approach that holds the promise of transforming how organizations engage with potential talent. In this paper, we delve into the realm of CRM and its profound impact on nurturing relationships with diverse candidates.
We explore the fundamental components of CRM, its alignment with the diversity agenda, and its potential to revolutionize traditional recruitment paradigms. Through insights, case studies, and best practices, we unveil the transformative potential of CRM as a powerful tool to bridge the gap between organizations and diverse candidates, fostering a more inclusive and dynamic workforce for the future.
Hirebee offers various advanced integrations, ensuring that you will be able to keep up to date with the market and find the right candidates for the job.
Understanding Candidate Relationship Management (CRM)
Candidate Relationship Management (CRM) is a strategic approach that plays a pivotal role in modern recruiting by facilitating the management and cultivation of relationships with potential candidates. It encompasses a suite of tools, processes, and practices designed to enhance communication, engagement, and overall candidate experience throughout the recruitment lifecycle.
At its core, CRM in recruiting involves building and maintaining meaningful connections with candidates, even before they formally apply for a position. This proactive approach contrasts with the traditional transactional model of recruitment, which often focuses solely on filling immediate vacancies. By adopting CRM, organizations can establish a talent pipeline that nurtures relationships with diverse candidates over time, fostering a sense of connection and familiarity.
An effective CRM system comprises several key components and features. First, it incorporates a centralized database that houses candidate information, allowing recruiters to access and update details easily. This data-driven approach enables recruiters to tailor interactions based on candidates' preferences, skills, and aspirations. Second, automation features streamline routine communication, ensuring that candidates receive timely updates and responses. Third, analytics tools provide insights into engagement metrics, helping organizations fine-tune their strategies.
Benefits of leveraging CRM for cultivating relationships with diverse candidates are manifold. By personalizing interactions and engaging candidates in a more targeted manner, organizations can mitigate the potential for biases and stereotypes to influence the recruitment process. Moreover, a well-executed CRM strategy enhances the candidate experience, making individuals feel valued and respected. This proactive approach not only helps attract and retain diverse talent but also contributes to a more inclusive and dynamic workforce, fostering innovation and growth. In the following sections, we will delve deeper into the ways organizations can harness CRM to foster relationships with a diverse pool of candidates and overcome associated challenges.
The Diversity Imperative
In today's rapidly evolving global landscape, the significance of diversity and inclusion within the workforce has become an undeniable imperative for organizations seeking to thrive and innovate. A diverse workforce encompasses individuals from various backgrounds, cultures, genders, ethnicities, abilities, and experiences. This diversity brings forth a wealth of perspectives, ideas, and approaches, fostering creativity and enriching problem-solving processes. Moreover, diverse teams are better equipped to understand and serve a heterogeneous customer base, leading to increased market reach and competitiveness.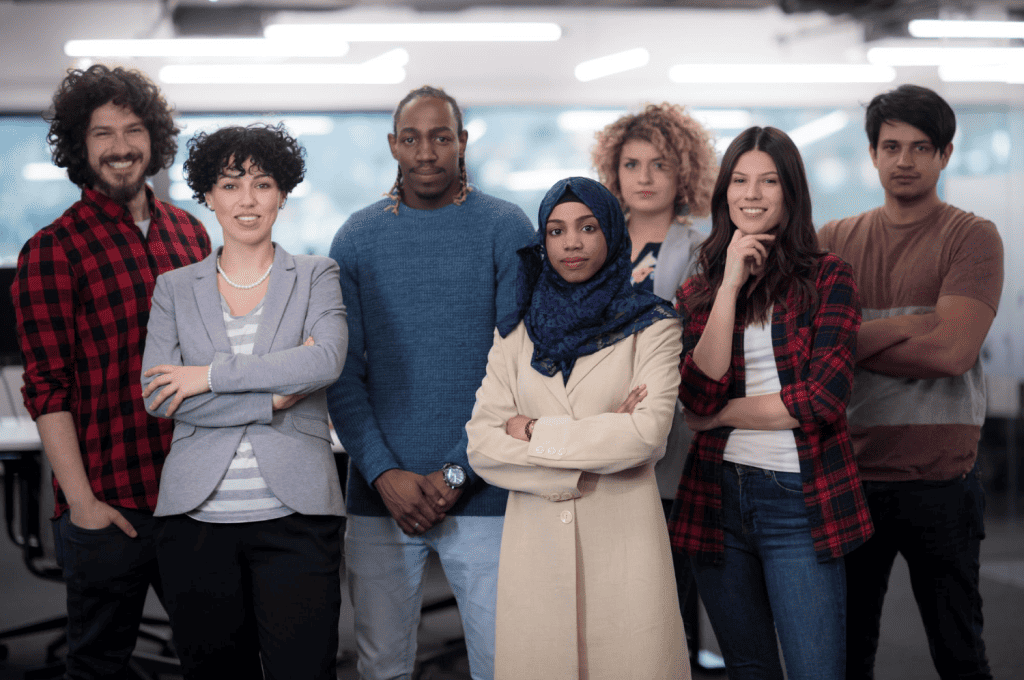 The benefits of a diverse workforce are multifaceted. Studies consistently demonstrate that companies with diverse teams tend to outperform their more homogeneous counterparts in terms of financial performance, employee satisfaction, and overall innovation. Diverse teams are more likely to generate unique insights, leading to innovative products and services that resonate with a wide range of consumers. Furthermore, diverse organizations create a more inclusive and welcoming environment, attracting top talent from all walks of life.
However, achieving diversity is not without its challenges. Barriers such as unconscious biases, systemic inequalities, and limited access to opportunities can hinder the recruitment and retention of underrepresented candidates. As a result, organizations must adopt proactive strategies to address these obstacles and create a culture of inclusion. Effectively engaging with diverse candidates requires a comprehensive approach that goes beyond traditional recruitment methods.
By leveraging Candidate Relationship Management (CRM) strategies tailored to cultivating relationships with diverse candidates, organizations can dismantle barriers, bridge gaps, and create a more equitable recruitment process. Through thoughtful and personalized communication, transparent engagement, and the provision of valuable resources, companies can position themselves as inclusive employers of choice, leading to a stronger, more innovative, and more resilient workforce that is prepared to thrive in the challenges and opportunities of the future.
Leveraging CRM for Diverse Candidate Cultivation
Effective candidate relationship management (CRM) serves as a potent tool in the pursuit of cultivating meaningful relationships with a diverse pool of candidates. By tailoring communication and engagement strategies, organizations can break down barriers and forge connections that resonate authentically.
Personalization lies at the core of successful CRM for diverse candidate cultivation. Customizing outreach efforts to resonate with individual interests and aspirations demonstrates genuine commitment and respect. By avoiding stereotypes and biases in messaging, organizations can ensure that every candidate feels acknowledged and valued. Furthermore, a candidate-centric experience is paramount. Streamlining the application process and providing transparent communication not only enhances the candidate's journey but also showcases an organization's dedication to inclusivity.
Long-term relationship building is a pivotal aspect of CRM implementation. Engaging candidates through multiple touchpoints, such as email campaigns, webinars, and networking events, fosters ongoing connections beyond the initial application. Delivering value through pertinent content and resources, such as career development tips or industry insights, demonstrates a commitment to a candidate's professional growth.
Nonetheless, challenges abound in the pursuit of diverse candidate cultivation through CRM. Striking a balance between automation and personalization is essential to avoid generic interactions. Data privacy and ethical considerations must also be vigilantly addressed to ensure that candidate information is handled responsibly. Regularly measuring the success of CRM initiatives and adjusting strategies based on feedback and outcomes is crucial for sustained improvement. Lastly, efforts to mitigate bias and ensure equitable treatment throughout the CRM process must be proactive and ongoing.
In conclusion, leveraging CRM for diverse candidate cultivation is an invaluable approach to establishing meaningful connections. Tailoring communications, building a candidate-centric experience, and nurturing long-term relationships contribute to an inclusive and effective recruitment strategy. While challenges persist, organizations that navigate them successfully are poised to tap into a rich and diverse talent pool, fostering a more representative and innovative workforce.
Overcoming Challenges and Pitfalls
Implementing Candidate Relationship Management (CRM) for diverse candidate cultivation is not without its challenges and potential pitfalls. While CRM offers numerous benefits, it requires a thoughtful approach to address certain complexities and ensure its effectiveness.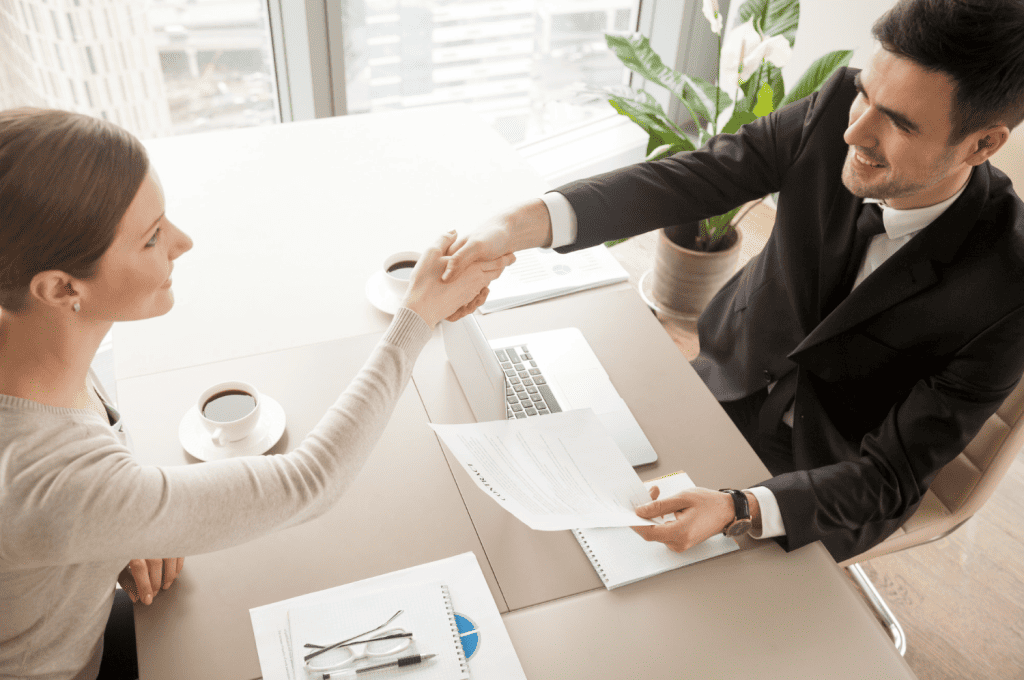 Data privacy and ethical considerations are paramount when leveraging CRM to connect with diverse candidates. Organizations must adhere to strict data protection regulations and establish clear consent mechanisms. Safeguarding candidates' personal information and maintaining their trust is crucial, as any mishandling can lead to reputational damage and legal consequences.
Balancing automation with personalization is another challenge. While automation streamlines communication, over-reliance on it may result in candidates feeling like mere data points. Striking the right balance between automated interactions and personalized engagement is essential to make candidates feel valued and understood.
Measuring the success of CRM strategies can be intricate. Metrics like engagement rates, conversion rates, and candidate satisfaction need to be tracked to gauge the effectiveness of the approach. However, attributing these metrics solely to CRM efforts can be challenging, as other factors might also influence outcomes.
To mitigate bias and ensure fair treatment, organizations must be vigilant. Biases can inadvertently seep into CRM processes, perpetuating existing disparities. Regular training and audits can help identify and rectify biases in communication and interactions, ensuring an equitable experience for all candidates.
In navigating these challenges, organizations must be proactive in their approach to CRM implementation. Adhering to ethical guidelines, fostering a balance between automation and personalization, establishing meaningful metrics, and consistently addressing bias will contribute to the successful integration of CRM into diverse candidate cultivation efforts. By doing so, organizations can maximize the potential of CRM to connect with and nurture a diverse talent pool, driving positive outcomes for both candidates and the organization.
Case Studies: Successful CRM Implementation for Diverse Candidate Cultivation
In this section, we delve into real-world case studies that showcase the transformative power of Candidate Relationship Management (CRM) in cultivating relationships with diverse candidates. These cases not only highlight the potential of CRM but also provide actionable insights for organizations seeking to enhance their diversity recruitment efforts.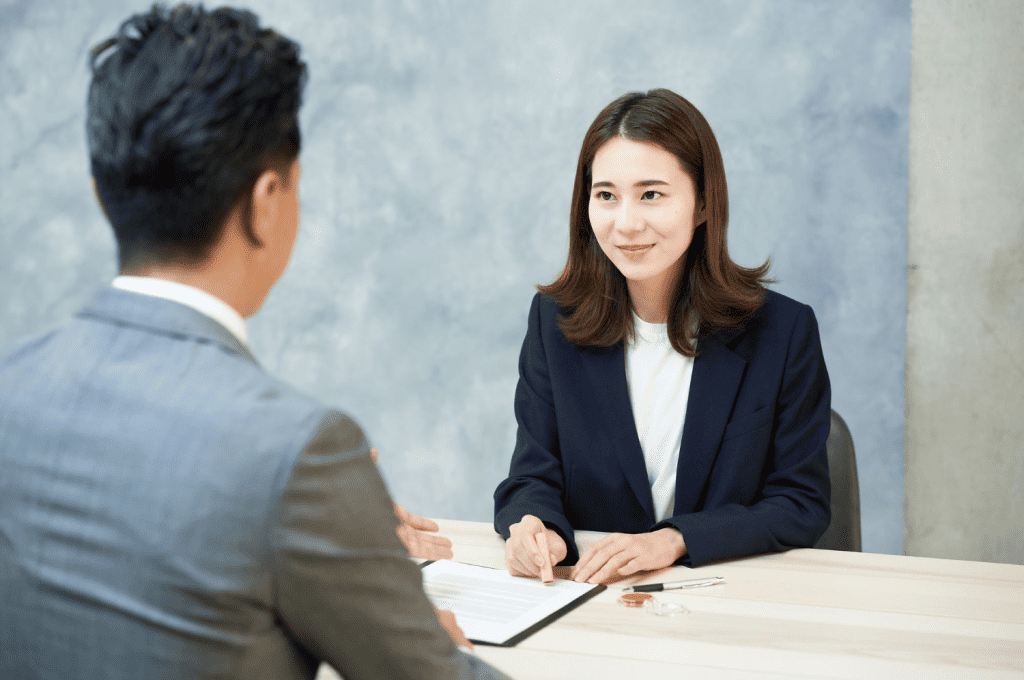 Company A: By implementing a CRM system tailored to diverse candidate engagement, Company A saw a remarkable increase in the representation of underrepresented groups within their talent pipeline. Through personalized communication, transparent updates, and targeted content, they nurtured relationships with candidates over time. This resulted in higher application rates, improved candidate satisfaction, and a more inclusive hiring process.
Company B: Focused on reaching underrepresented talent, Company B utilized CRM to bridge geographical and cultural gaps. They leveraged the system's capabilities to send localized messages, provide language-specific resources, and host virtual events that resonated with diverse candidates. The result was a substantial rise in engagement from previously untapped talent pools, leading to greater diversity in their workforce.
Company C: Demonstrating the scalability of CRM-driven diversity initiatives, Company C streamlined their recruitment process while still prioritizing personalized interactions. By integrating CRM with their broader diversity strategy, they automated routine tasks, allowing recruiters to focus on building authentic connections with candidates. This approach not only accelerated the hiring process but also ensured that diversity remained at the forefront of their recruitment efforts.
These case studies underscore the potential for CRM to revolutionize diversity recruitment, from improving candidate experiences to expanding outreach to underrepresented groups. They offer valuable lessons in tailoring CRM strategies, utilizing data-driven insights, and aligning technology with overarching diversity goals. As organizations continue to strive for a more inclusive workforce, these examples serve as beacons of inspiration for leveraging CRM as a powerful tool in cultivating relationships with diverse candidates.
Conclusion
In a rapidly evolving employment landscape, leveraging Candidate Relationship Management (CRM) to cultivate relationships with diverse candidates is not only a strategic imperative but also a moral obligation. By tailoring communication, embracing transparency, and fostering meaningful connections, organizations can bridge gaps and drive inclusion. Successful CRM implementation offers a pathway to a more representative workforce, unlocking innovation and driving sustainable success. As technology advances and society progresses, the commitment to diversity through CRM paves the way for an inclusive future where every candidate's potential is recognized and valued. Embrace CRM, embrace diversity, and together we shape a stronger, united tomorrow.
Hirebee also ensures that you are able to get all of the necessary candidates in a relatively short time as well, which they have been able to do with improved recruitment automation.
FAQs
What is Candidate Relationship Management (CRM) in the context of recruiting?
Candidate Relationship Management (CRM) refers to the strategic approach of building and nurturing relationships with potential job candidates over time. It involves using technology and personalized communication to engage candidates, provide them with relevant information, and create a positive experience throughout the recruiting process.
Why is cultivating relationships with diverse candidates important for organizations?
Cultivating relationships with diverse candidates is essential for fostering a more inclusive and innovative workforce. Diverse perspectives bring fresh ideas, enhance creativity, and contribute to a richer company culture. Engaging with diverse candidates also helps organizations tap into a wider talent pool, leading to better business outcomes.
What challenges do organizations face in recruiting and engaging diverse candidates?
Organizations often encounter challenges such as unconscious bias, lack of representation, and difficulty in effectively communicating with candidates from different backgrounds. Overcoming these challenges requires targeted strategies that address these barriers and create an inclusive candidate experience.
How can CRM be leveraged to connect with diverse candidates?
CRM can be used to tailor communication strategies, personalize outreach, and provide relevant resources to diverse candidates. It helps in building a candidate-centric experience, ensuring regular updates, and nurturing relationships through multiple touchpoints.
What are some best practices for utilizing CRM in diversity recruitment?
Effective CRM strategies for diversity recruitment involve developing a comprehensive diversity recruitment strategy, training recruiters on inclusive practices, continuously monitoring and analyzing data, and collaborating with diversity and inclusion teams.