Welcome to the Candidate Sourcing Automation Guide, a comprehensive resource designed to equip HR professionals, talent acquisition specialists, and recruiters with the knowledge and tools to harness the power of automation in the candidate sourcing process. In today's fast-paced and competitive job market, finding and attracting top talent efficiently is crucial for business success. This guide explores how candidate sourcing automation can streamline recruitment efforts, saving valuable time, resources, and costs while elevating the quality of candidate pools.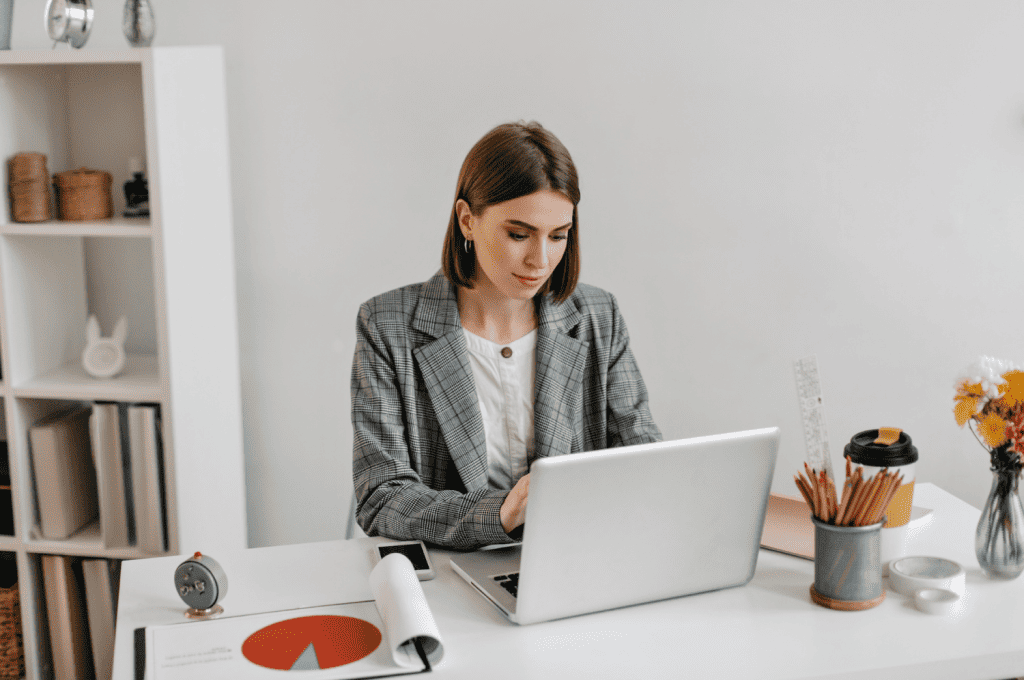 As technology continues to advance, automation tools like AI-powered sourcing platforms, chatbots, and data analytics have emerged as game-changers in talent acquisition. However, the implementation of automation must be carefully planned to avoid biases, ensure data privacy, and strike a balance between automation and the human touch.
Throughout this guide, we will delve into best practices, potential challenges, and key strategies for successful integration, enabling your organization to optimize the candidate sourcing process, foster diversity and inclusivity, and ultimately secure top-notch talent to drive your company's growth and success in the ever-evolving job market. Let's embark on this transformative journey into candidate sourcing automation!
Hirebee makes sure that you will be able to find the right candidates for your specific team, and it is able to do this by using recruitment analytics and candidate recruitment features.
Understanding Candidate Sourcing Automation
Candidate sourcing automation is a transformative approach that leverages technology to streamline and optimize the talent acquisition process. It entails utilizing advanced tools and artificial intelligence (AI) to identify, engage, and evaluate potential candidates efficiently. By automating various aspects of candidate sourcing, organizations can significantly enhance their recruitment efforts.
The advantages of candidate sourcing automation are multifaceted. Firstly, it drastically reduces the time and effort traditionally required for manual resume screening and candidate outreach. Consequently, recruiters can focus on more strategic and value-added tasks. Secondly, automation improves the overall efficiency and accuracy of the sourcing process, leading to quicker and more informed decisions about potential candidates.
Moreover, candidate sourcing automation has been shown to raise the quality of candidates entering the pipeline. AI-powered systems can analyze vast amounts of data to pinpoint the most suitable candidates based on predefined criteria. This targeted approach increases the likelihood of finding candidates with the right skills and cultural fit.
However, it is essential to be aware of potential challenges and pitfalls associated with automation. Ensuring fairness and mitigating bias in automated decision-making is of utmost importance. Organizations must take conscious steps to eliminate any bias present in the data or algorithms used in the automation process.
Overall, candidate sourcing automation represents a transformative shift in modern recruitment practices, offering numerous benefits while necessitating careful consideration and strategic implementation. By understanding the nuances of automation and addressing its challenges, organizations can optimize their talent acquisition efforts and gain a competitive advantage in attracting top-notch candidates.
Preparing for Automation
As organizations strive to streamline their hiring processes and tap into top talent efficiently, candidate sourcing automation emerges as a game-changer. However, implementing automation requires careful planning and preparation to ensure its effectiveness and seamless integration with existing practices.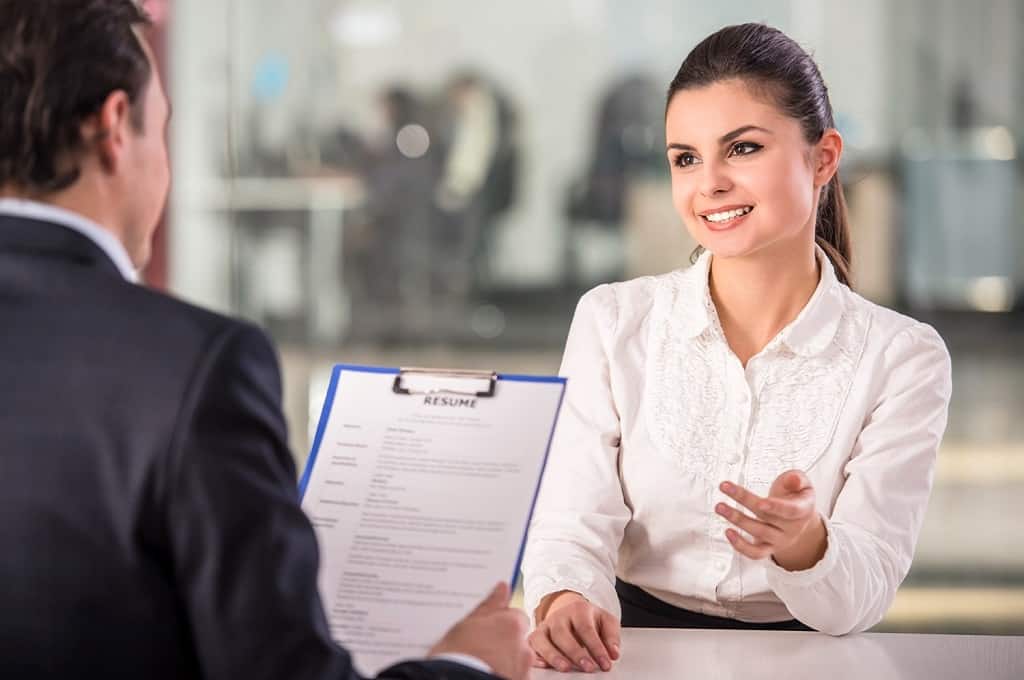 The first step in preparing for candidate sourcing automation is to assess the current sourcing strategies. Understanding the strengths and limitations of manual processes helps identify tasks that can benefit most from automation. By focusing on areas where automation can make a significant impact, organizations can optimize their efforts and resources.
Identifying automation-ready tasks should be followed by establishing clear goals and metrics. Defining what success looks like and setting measurable targets enables organizations to evaluate the impact of automation accurately. Aligning these objectives with the overall hiring strategy helps maintain a coherent approach to talent acquisition.
Gaining buy-in from stakeholders is critical to the successful implementation of automation. Recruiters, HR professionals, and decision-makers should be involved early in the process. Clear communication about the benefits of automation and addressing any concerns or misconceptions will foster support and collaboration throughout the transition.
Ultimately, preparing for candidate sourcing automation involves a comprehensive understanding of the current sourcing landscape, outlining specific goals, and gaining support from the relevant stakeholders. Proper planning lays the foundation for a successful automation strategy that streamlines the recruitment process, improves candidate quality, and positions organizations at the forefront of talent acquisition in today's competitive job market.
Tools and Technologies for Candidate Sourcing Automation
In the rapidly evolving landscape of recruitment, candidate sourcing automation has emerged as a game-changer for HR professionals and talent acquisition teams. Leveraging cutting-edge tools and technologies can streamline the sourcing process, enhance candidate quality, and ultimately lead to better hiring decisions. In this section, we will explore the key tools and technologies that empower organizations to implement effective candidate sourcing automation strategies.
Applicant Tracking Systems (ATS) play a pivotal role in managing candidate data and interactions throughout the hiring process. A robust ATS streamlines job postings, resume parsing, and candidate communication, enabling recruiters to focus on more strategic aspects of sourcing.
AI-powered sourcing platforms harness the capabilities of machine learning and Natural Language Processing (NLP) to revolutionize candidate screening and matching. These platforms efficiently analyze resumes, extract relevant information, and rank candidates based on their fit for specific roles, reducing manual efforts and ensuring more accurate shortlisting.
Chatbots and virtual assistants are valuable assets for automating initial candidate interactions. They engage with applicants, answer frequently asked questions, and even schedule interviews, expediting the candidate experience and freeing up recruiters' time for higher-value tasks.
Data analytics and reporting tools provide actionable insights into sourcing performance, enabling recruiters to fine-tune their strategies continuously. Analyzing metrics such as time-to-fill and source of hire empowers data-driven decision-making and iterative improvements.
By adopting these tools and technologies, organizations can establish a scalable and efficient candidate sourcing automation framework. However, it is crucial to strike the right balance between automation and human involvement to maintain a personalized and inclusive hiring process. A well-executed candidate sourcing automation approach can significantly enhance talent acquisition outcomes, driving the organization's success in an increasingly competitive job market.
Implementing Candidate Sourcing Automation
Implementing candidate sourcing automation requires careful planning, meticulous execution, and a focus on striking the right balance between technology and human touch. This section outlines essential steps to successfully integrate automation into your sourcing processes.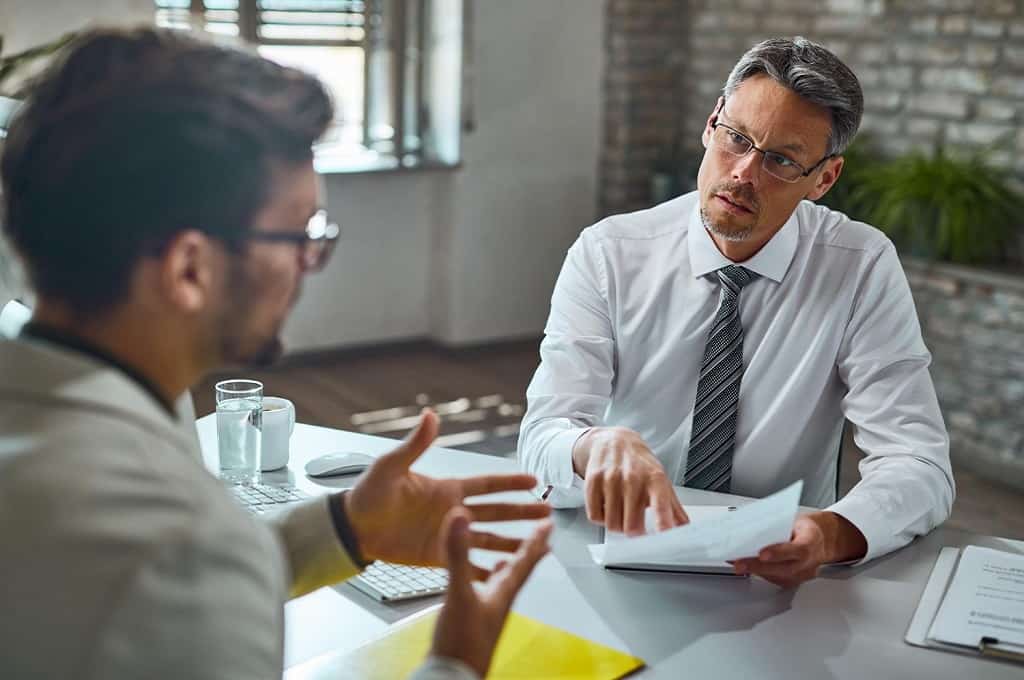 Data Collection and Management: The foundation of effective automation lies in sourcing and managing candidate data efficiently. Identify relevant sources to collect data and ensure its accuracy and consistency. This data will fuel the AI algorithms and chatbots, making accurate decisions and interactions possible.
Designing the Automation Workflow: Map the candidate journey from initial contact to final selection. Integrate automation with existing processes to create a seamless experience. Consider each touchpoint and automate tasks that can be handled without sacrificing candidate engagement.
Setting Up Rules and Parameters: Define specific criteria for candidate screening to ensure AI-powered systems select the most suitable candidates. Establish communication guidelines to maintain a personalized experience for candidates throughout the process.
Training and Testing: Invest time in training AI algorithms and chatbots to improve accuracy and performance. Regularly conduct A/B testing to optimize automation for better results.
Mitigating Bias and Ensuring Diversity: Address potential bias in data and algorithms to maintain fairness and diversity in the selection process. Proactively create diverse talent pools and continually audit and adjust the automation process to uphold these principles.
Human Touch in Candidate Sourcing Automation: While automation streamlines processes, human involvement remains crucial. Balance automation with personalized communication and leverage human expertise in final candidate selection, fostering positive candidate experiences.
By following these steps, organizations can leverage candidate sourcing automation to enhance efficiency, attract high-quality talent, and elevate their overall recruitment strategies. However, it's essential to continually monitor and adapt automation strategies to keep pace with advancements and changing candidate expectations in the ever-evolving landscape of talent acquisition.
Mitigating Bias and Ensuring Diversity
In the pursuit of automating candidate sourcing, it is essential to address the potential biases that can inadvertently seep into the automated processes. Bias can stem from historical data, language patterns, or other discriminatory factors that may lead to unfair exclusion or inclusion of candidates. To ensure a fair and diverse talent pool, proactive steps must be taken to mitigate bias and promote inclusivity.
One effective approach is to carefully audit the data used to train the sourcing algorithms and analyze its potential biases. Identifying and correcting skewed data can significantly improve the fairness of the automated decision-making process. Additionally, implementing diverse hiring goals and actively seeking out candidates from underrepresented backgrounds can help create a more inclusive candidate pool.
Human involvement remains crucial in the process. By leveraging recruiters' expertise, organizations can counterbalance automation's inherent limitations and actively engage with candidates to ensure a personalized experience. Recruiters can also review and validate automated selections, providing a human touch to the final selection process and minimizing potential biases.
Regularly monitoring the automated system's outcomes and conducting bias audits are necessary to detect and rectify any emerging issues promptly. Organizations must be committed to ongoing efforts to create a more equitable sourcing process through automation.
Ultimately, the goal is to strike a harmonious balance between automation and human intervention, fostering a sourcing strategy that not only optimizes efficiency but also embraces diversity and inclusion, making way for a stronger and more dynamic workforce.
Human Touch in Candidate Sourcing Automation
As candidate sourcing automation becomes more prevalent in modern recruitment, it's crucial to strike a balance between the efficiency of technology and the personal touch of human interaction. While automation streamlines processes and saves time, candidates still crave genuine connections and personalized experiences with potential employers.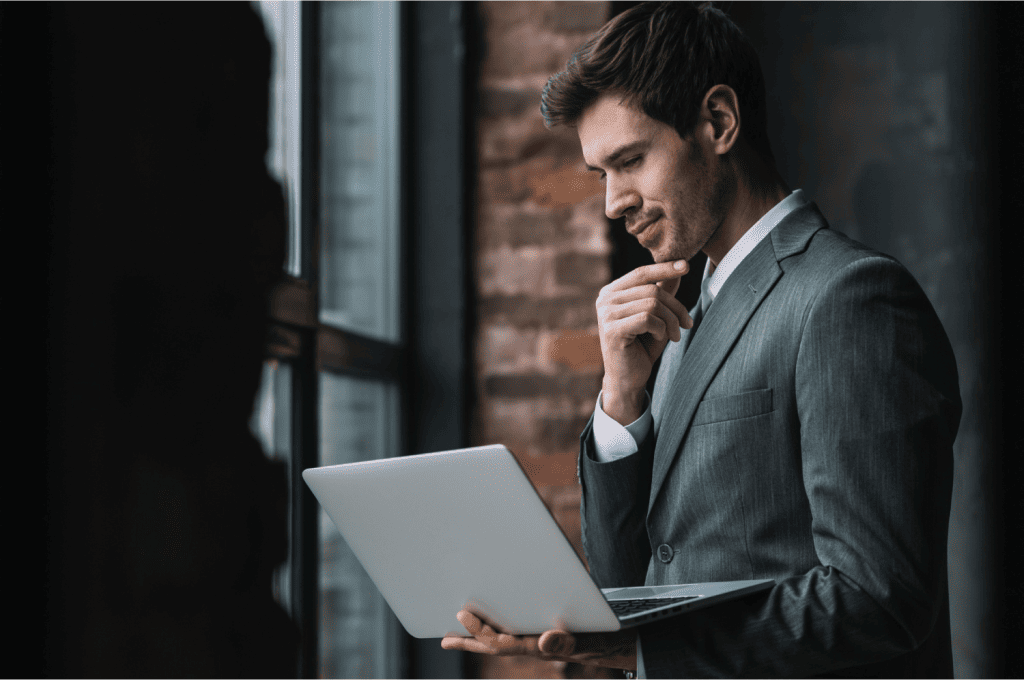 Recruiters should leverage automation to handle repetitive and time-consuming tasks such as initial candidate screening, resume parsing, and interview scheduling. This allows them to focus on building relationships with candidates and providing a human touch throughout the hiring journey.
Effective communication is key. By incorporating automated chatbots or virtual assistants, recruiters can engage with candidates promptly, addressing FAQs and keeping them informed about their application status. However, during critical stages of the process, such as interviews or final selection, recruiters should take charge to provide candidates with a personalized experience that aligns with the company culture and values.
Moreover, automation can complement the recruiter's expertise rather than replacing it entirely. Recruiters' insights and intuition are invaluable in evaluating soft skills, cultural fit, and potential beyond what automated algorithms can assess. Therefore, recruiters should use automation as a tool to enhance their capabilities and make data-driven decisions.
In conclusion, human touch remains an integral part of candidate sourcing despite the growing role of automation. By strategically integrating technology and human interaction, recruiters can create a positive candidate experience, increase engagement, and attract top talent, ensuring a successful and harmonious hiring process for both candidates and employers.
Conclusion
In conclusion, embracing candidate sourcing automation is vital for modern recruitment practices. This guide has explored the benefits, challenges, and strategies involved in implementing automation effectively. By leveraging AI-powered tools, chatbots, and data analytics, organizations can streamline their sourcing processes, save time and costs, and improve candidate quality. However, it is crucial to remain mindful of potential biases and ensure compliance with data protection laws. Balancing automation with a human touch and fostering diversity will enhance the overall effectiveness of the process. As technology continues to advance, staying adaptable to future trends will empower businesses to stay competitive in the talent acquisition landscape.
Hirebee helps you get the best candidates for your team with the help of an excellent range of features such as excellent job distribution and a very effective candidate screening process.
FAQs
What is candidate sourcing automation?
Candidate sourcing automation refers to the use of technology, particularly artificial intelligence (AI) and machine learning, to streamline and optimize various aspects of the candidate sourcing process in recruitment. It involves automating tasks such as resume screening, candidate matching, initial communication, and interview scheduling.
Why is candidate sourcing automation important?
Candidate sourcing automation offers several benefits, including significant time and cost savings, improved efficiency and accuracy in identifying top candidates, and enhanced overall candidate experience. It allows recruiters to focus on building relationships with candidates and making data-driven decisions to select the best fit for their organizations.
What are the potential challenges of candidate sourcing automation?
While candidate sourcing automation is valuable, there are potential challenges to consider. These include avoiding bias in automated processes, ensuring compliance with data protection laws, and striking the right balance between automation and personalized human interaction to provide a positive candidate experience.
How can I get started with candidate sourcing automation?
To get started with candidate sourcing automation, begin by assessing your current sourcing practices, identifying tasks suitable for automation, and setting clear goals and metrics for success. Get buy-in from stakeholders and explore various automation tools and technologies, such as Applicant Tracking Systems (ATS), AI-powered sourcing platforms, and chatbots.
How can I ensure diversity and mitigate bias in the automation process?
To ensure diversity, establish diverse talent pools and regularly audit and adjust the automation process to eliminate any inherent bias in data. Additionally, involve human recruiters in the final candidate selection process to provide a more nuanced evaluation of candidates' qualifications and cultural fit.