In today's rapidly evolving workplace landscape, the concept of diversity has transcended traditional boundaries, encompassing a rich tapestry of experiences and perspectives. Among the critical dimensions of diversity, one that has gained increasing recognition and importance is neurodiversity. This concept underscores the idea that neurological differences, such as autism, ADHD, dyslexia, and other cognitive conditions, should be embraced and celebrated within the workplace.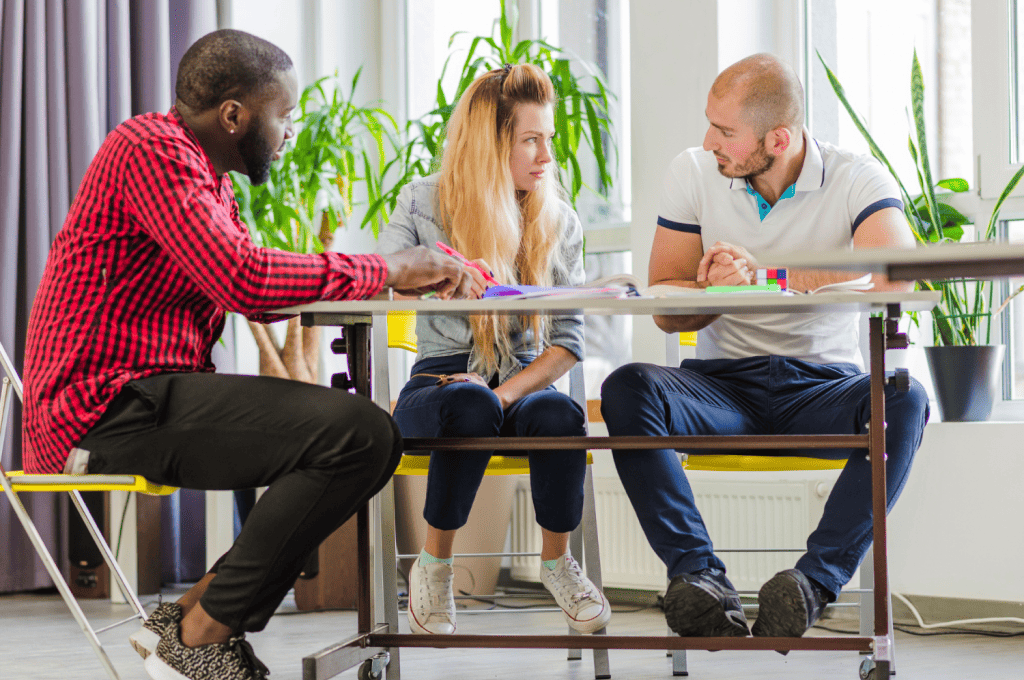 The introduction of "Neurodiversity in the Workplace: Promoting Inclusivity for Employees with Neurodiverse Conditions" is a profound exploration of the essential journey toward creating a more inclusive and equitable work environment. Neurodiverse individuals bring unique talents, skills, and perspectives that can be leveraged for the betterment of both employees and the organizations they serve. However, despite the potential benefits, many workplaces have yet to fully embrace and support neurodiverse employees.
This comprehensive discussion delves into the principles of neurodiversity, its societal implications, and how organizations can take concrete steps to promote inclusivity for their neurodiverse workforce. By recognizing the value of diverse minds, fostering an environment of acceptance, and implementing tailored support mechanisms, employers can unlock the untapped potential of their neurodiverse talent pool, creating a workplace that thrives on the power of differences and fosters innovation, creativity, and productivity.
Hirebee makes recruiting good candidates much simpler thanks to automated recruitment features like improved candidate sourcing and candidate screening.
The value of recognizing neurodiversity as natural and valuable aspect of human diversity rather than a deficit
The value of recognizing neurodiversity as a natural and valuable aspect of human diversity, rather than a deficit, cannot be overstated. Neurodiversity is a concept that celebrates the wide range of neurological variations present in the human population, such as autism, ADHD, dyslexia, and other conditions.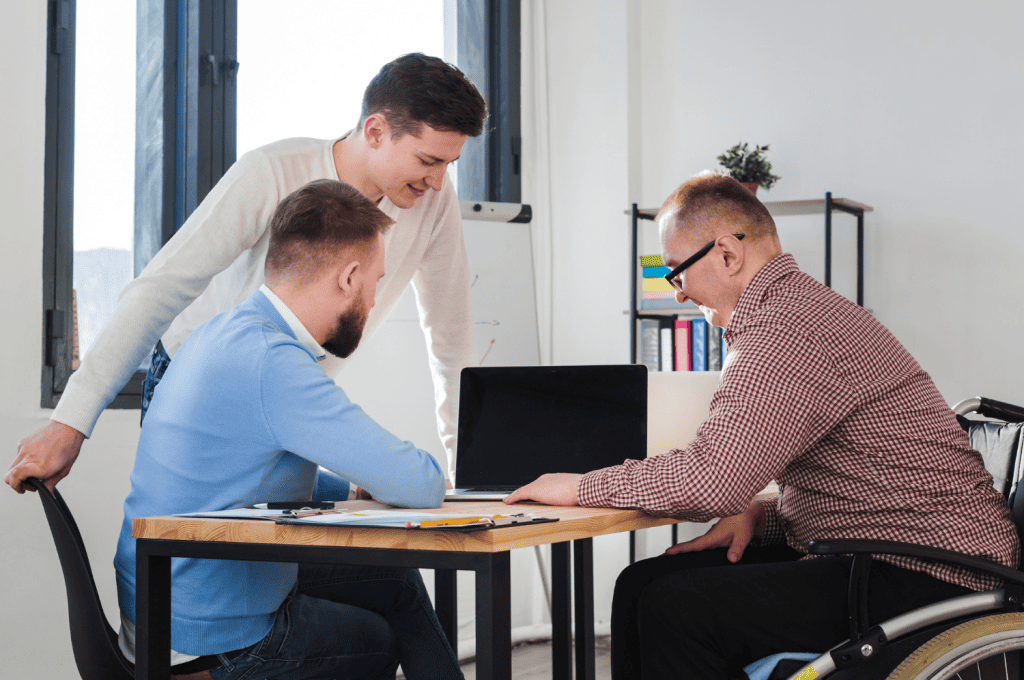 It challenges the traditional medical model that pathologizes these differences and instead emphasizes the idea that neurodivergent individuals have unique strengths, abilities, and perspectives that should be appreciated and accommodated.
Here are several reasons why recognizing neurodiversity as natural and valuable is important:
Promotes Inclusion: Embracing neurodiversity fosters an inclusive society. When individuals with neurodiverse conditions are recognized and respected for their differences, it reduces stigma and discrimination. This, in turn, enables them to participate fully in various aspects of life, from education and employment to social activities.
Harnesses Unique Talents: Many neurodivergent individuals possess exceptional skills and talents that can be harnessed for the betterment of society. For example, some people with autism may excel in fields like mathematics, computer science, or music. By recognizing and nurturing these abilities, we can tap into a diverse pool of talent and innovation.
Encourages Innovation: Neurodivergent individuals often have a different way of thinking and problem-solving. Their unique perspectives can lead to innovative solutions and approaches that benefit everyone. Companies and organizations that embrace neurodiversity in their workforce often see increased creativity and improved problem-solving abilities.
Enhances Social Understanding: Recognizing neurodiversity helps foster empathy and understanding among individuals. It encourages people to appreciate the diverse ways in which others experience the world. This, in turn, can lead to greater tolerance, compassion, and acceptance in society.
Reduces Mental Health Stigma: By framing neurodiversity as a natural aspect of human diversity, it challenges the stigmatization of neurodivergent conditions. When people no longer view these conditions as deficits or disorders, it can reduce the mental health stigma that often accompanies them, promoting well-being and self-acceptance among neurodivergent individuals.
Improves Education: In educational settings, recognizing neurodiversity can lead to more effective teaching methods that cater to the individual needs of students. Tailored approaches can help neurodivergent students thrive academically, and it can also lead to a richer educational experience for all students.
Strengthens Communities: Embracing neurodiversity contributes to the development of more inclusive and supportive communities. When everyone is valued for their unique qualities, it promotes social cohesion and a sense of belonging for all members of society.
In conclusion, recognizing neurodiversity as a natural and valuable aspect of human diversity rather than a deficit is not only a matter of social justice but also an opportunity for society to flourish. By celebrating the strengths and abilities of neurodivergent individuals and creating inclusive environments, we can harness the full potential of human diversity and build a more compassionate, innovative, and equitable world for everyone.
The advantages of employing individuals with neurodiverse conditions
Neurodiversity refers to the wide range of neurological differences in the human population. This includes conditions such as autism, ADHD, dyslexia, and more. In recent years, there has been a growing recognition of the advantages of employing individuals with neurodiverse conditions in the workplace.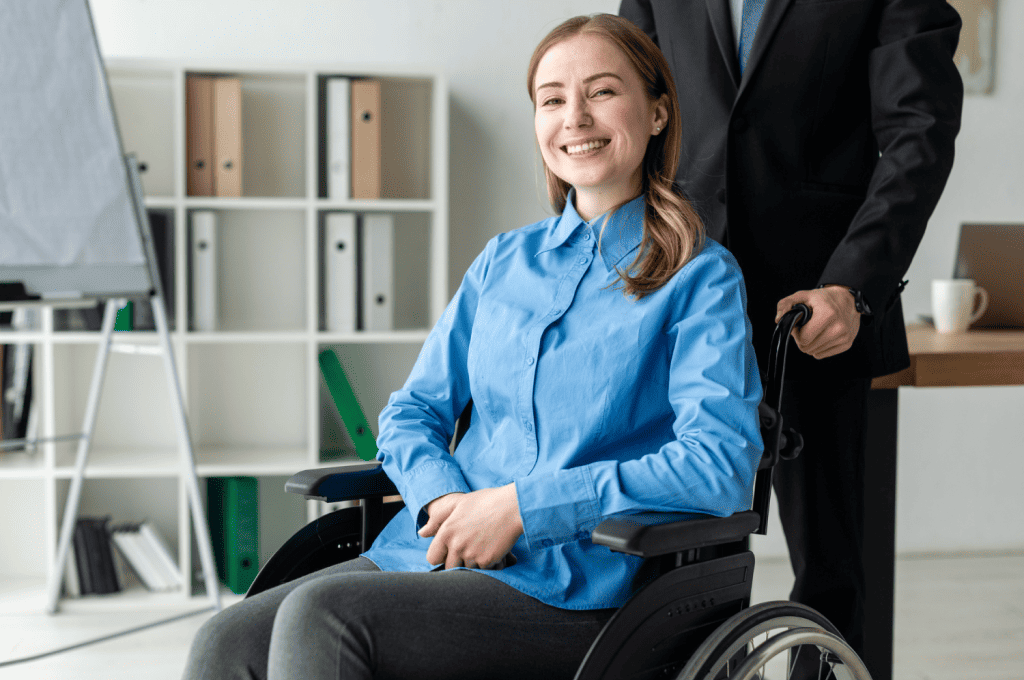 These advantages extend beyond fostering a more inclusive and equitable work environment and have concrete benefits for both the employees and the organizations that hire them.
Diverse problem-solving and creativity:
Neurodiverse individuals often possess unique perspectives and cognitive strengths. These can lead to innovative solutions and creative problem-solving. Their ability to think outside the box can be a valuable asset in roles that require innovation, complex problem-solving, and creativity. By embracing neurodiversity, organizations can tap into a broader range of talents and ideas.
Attention to detail:
Many neurodiverse individuals excel in tasks that require a high level of attention to detail. Their focus and precision can be advantageous in fields like data analysis, quality control, or software testing, where accuracy is critical. They may spot errors or patterns that others might miss.
Enhanced productivity:
Some neurodiverse individuals exhibit exceptional focus and productivity in their areas of interest. When they find work that aligns with their strengths and passions, they can become highly dedicated and efficient employees. This can lead to increased productivity and higher-quality work output.
Loyalty and commitment:
Employing neurodiverse individuals can foster a sense of loyalty and commitment within the workforce. When organizations demonstrate their commitment to inclusivity and support for employees with neurodiverse conditions, it often results in increased employee satisfaction and loyalty.
Improved diversity and inclusion:
Hiring neurodiverse individuals not only enhances diversity but also promotes a culture of inclusion. This, in turn, benefits the entire workforce, creating an atmosphere of acceptance and respect for individual differences. Such an environment can lead to increased employee morale and teamwork.
Compliance with anti-discrimination laws:
In many countries, there are laws and regulations that require organizations to promote equal opportunities for individuals with disabilities. By hiring neurodiverse individuals, companies can demonstrate their commitment to complying with these legal requirements, avoiding potential discrimination claims, and enhancing their public image.
Better customer relations:
Neurodiverse employees may bring a unique perspective to customer service roles. Their ability to approach situations differently and empathize with customers who have diverse needs can lead to improved customer relations and satisfaction.
Reducing skill shortages:
In many industries, there are skill shortages and talent gaps. Hiring neurodiverse individuals can help address these shortages by tapping into a pool of underutilized talent. This can be particularly valuable in fields where specific skills or expertise are in high demand.
In conclusion, the advantages of employing individuals with neurodiverse conditions are numerous and significant. These individuals can contribute valuable skills, perspectives, and talents to the workforce. In addition to the clear benefits for organizations, fostering neurodiversity in the workplace aligns with the principles of equity, inclusion, and social responsibility. By embracing neurodiversity, companies not only create a more diverse and innovative workforce but also make a positive impact on society as a whole.
Strategies for creating an inclusive workplace environment that accommodates neurodiverse employees
Creating an inclusive workplace environment that accommodates neurodiverse employees is not only a legal and ethical imperative but also a key driver of innovation and productivity. Neurodiversity encompasses a wide range of neurological variations, including autism, ADHD, dyslexia, and more.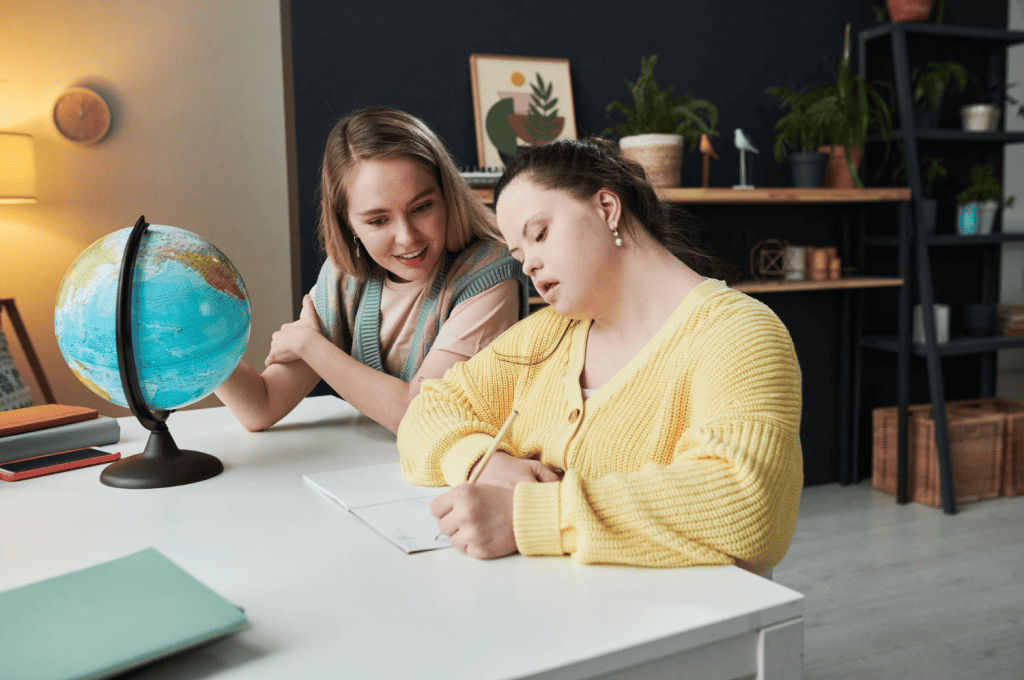 To foster an inclusive workplace for neurodiverse individuals, it's essential to implement specific strategies that embrace diversity and support the unique needs and talents of these employees.
Education and Awareness: Begin by educating your entire workforce about neurodiversity. Conduct workshops and training sessions to raise awareness about the various neurodiverse conditions, debunk myths, and reduce stigma. By fostering a culture of understanding, you can create a more welcoming environment for all employees.
Diverse Hiring Practices: To attract neurodiverse talent, revise your hiring practices to be more inclusive. Avoid overly rigid job descriptions and assessments that may unintentionally discourage neurodiverse candidates. Instead, focus on skills and competencies that are essential for the job.
Structured Interviewing: Adapt your interview processes to be more structured and less reliant on social cues. Neurodiverse individuals may struggle with unstructured or overly social interviews, so provide clear instructions and give them an opportunity to showcase their skills in a more comfortable setting.
Mentoring and Onboarding: Offer mentorship programs to help neurodiverse employees integrate into the workplace. Providing a designated mentor can assist them in understanding the company culture, expectations, and social dynamics.
Flexible Work Arrangements: Recognize that neurodiverse individuals may have different working preferences. Offer flexible work arrangements, such as remote work options, adjustable work hours, or quiet workspaces to accommodate their needs.
Clear Communication: Use clear and direct communication in all interactions. Avoid using metaphors or idioms that may be confusing to neurodiverse employees. Provide written instructions and follow up verbal discussions with written summaries when necessary.
Supportive Leadership: Train your leadership team to be more supportive and understanding. Encourage them to actively listen to employees, consider their unique perspectives, and provide regular feedback to ensure a smooth working relationship.
Sensory Considerations: Make environmental adjustments to accommodate sensory sensitivities that some neurodiverse individuals may have. This can include providing noise-cancelling headphones, creating quiet zones, or minimizing fluorescent lighting.
Feedback Loops: Establish a feedback mechanism that allows neurodiverse employees to express their concerns and offer suggestions for improving the workplace. Encourage regular check-ins and anonymous feedback channels.
Accessibility Initiatives: Ensure that all digital and physical workplace resources are accessible. This includes making your website, software, and physical facilities compatible with assistive technologies and easy to navigate.
Professional Development: Offer opportunities for professional development and training to help neurodiverse employees build and advance their careers. Tailor development programs to accommodate different learning styles.
Mental Health Support: Recognize that neurodiverse employees may face additional stressors due to their unique challenges. Provide access to mental health resources, counseling, and support groups to help them manage their mental well-being.
Celebrating Differences: Encourage and celebrate neurodiversity within your organization. Highlight success stories of neurodiverse employees and make diversity a core part of your company's identity and values.
Creating an inclusive workplace environment that accommodates neurodiverse employees is a continuous journey. It requires a commitment to diversity, ongoing education, and a willingness to adapt and evolve your practices as needed. By embracing neurodiversity, companies can tap into a pool of unique talents and perspectives that can drive innovation and success in the modern workforce.
Conclusion
In conclusion, embracing neurodiversity in the workplace is not just a matter of social responsibility but also a strategic imperative for modern organizations. The promotion of inclusivity for employees with neurodiverse conditions brings a multitude of benefits. It fosters a culture of diversity and acceptance, encourages innovation through unique perspectives, and enhances overall employee well-being. By creating a more inclusive environment, companies can tap into the untapped potential of neurodiverse individuals and harness their exceptional skills. Furthermore, as we continue to challenge stereotypes and misconceptions, we not only make our workplaces more welcoming but also contribute to a more equitable society at large. It is a collective responsibility to ensure that everyone, regardless of their neurological differences, has the opportunity to thrive and contribute meaningfully in the professional world. Neurodiversity is a testament to the richness of human variation, and by championing it, we are making strides towards a brighter, more inclusive future.
Hirebee can help employers find the right talent for their specific job openings through effective candidate job distribution and recruitment marketing methods.
FAQs
1. What is neurodiversity in the workplace?
Neurodiversity in the workplace refers to the concept of recognizing and valuing the diverse range of neurological conditions, such as autism, ADHD, dyslexia, and others. It is about creating an inclusive and supportive environment for employees with neurodiverse conditions.
2. Why is neurodiversity important in the workplace?
Neurodiversity is important in the workplace because it promotes diversity, inclusion, and innovation. Neurodiverse individuals often bring unique skills, perspectives, and problem-solving abilities that can benefit the organization.
3. How can employers promote neurodiversity in the workplace?
Employers can promote neurodiversity by providing training and awareness programs, offering reasonable accommodations, creating inclusive policies, and actively recruiting neurodiverse talent. Additionally, fostering a culture of acceptance and understanding is crucial.
4. What are some common neurodiverse conditions in the workplace?
Common neurodiverse conditions include autism, ADHD, dyslexia, Tourette syndrome, and other conditions that affect cognitive, sensory, and social functioning.
5. What are reasonable accommodations for neurodiverse employees?
Reasonable accommodations may include flexible work schedules, sensory-friendly workspaces, clear communication, assistive technology, or tailored training and onboarding processes.