Effective candidate evaluation is crucial for organizations to make informed hiring decisions and ensure a fair and objective assessment of candidates' qualifications and suitability for a role. By providing comprehensive feedback, organizations demonstrate their commitment to a transparent and respectful candidate experience. Effective evaluation helps candidates understand their strengths, identify areas for improvement, and grow professionally. It also contributes to building a positive employer brand and fostering a talent-centric culture within the organization.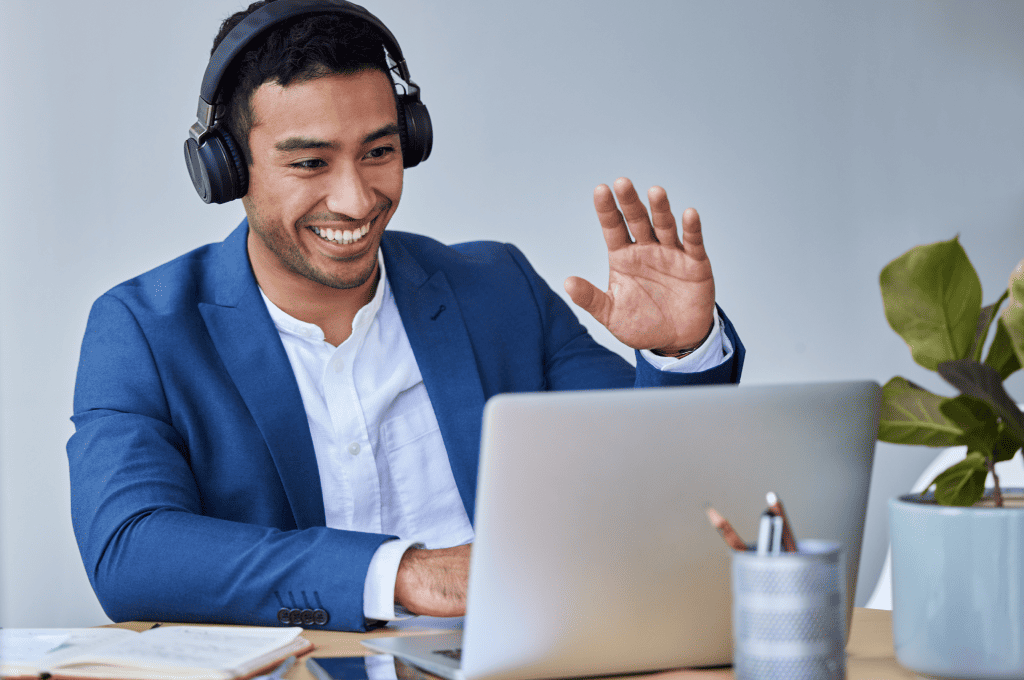 This section provides a brief overview of the guidelines and best practices that will be discussed in detail throughout the document. The guidelines aim to help organizations design and implement candidate feedback forms that are clear, comprehensive, and constructive. These guidelines cover various aspects such as form design, feedback delivery, consistency, timeliness, confidentiality, multiple perspectives, and continuous improvement. By following these best practices, organizations can enhance the quality of their candidate evaluation process and promote a positive candidate experience.
Hirebee is here to help you come up with candidate feedback forms that will allow you to streamline the overall hiring and recruitment process.
Preparing Candidate Feedback Forms
Designing clear and concise forms
When creating candidate feedback forms, it is essential to prioritize clarity and simplicity. The forms should be easy to understand and navigate, using clear language and concise questions. Avoid jargon or technical terms that may confuse the evaluators or candidates. Utilize a logical structure with sections or categories to organize the feedback effectively.
Including relevant evaluation criteria
Tailor the feedback forms to include specific evaluation templates and criteria that align with the requirements and competencies of the position. Clearly define these criteria to guide the evaluators' assessments. Consider including both technical skills and soft skills relevant to the role. By providing a framework for evaluation, the forms facilitate consistent and focused feedback.
Tailoring forms to specific roles or positions
Recognize that different roles may have unique requirements and competencies. Customize the feedback forms to capture the specific attributes and responsibilities of each position. This customization ensures that the evaluation process accurately reflects the qualifications and suitability of candidates for their respective roles.
Incorporating both quantitative and qualitative feedback
A well-rounded evaluation includes both quantitative and qualitative feedback. Quantitative feedback can be in the form of rating scales or numerical scores, providing a standardized measure of performance. Qualitative feedback allows evaluators to provide more detailed insights, examples, and observations about candidates' profiles, strengths, and areas for improvement. Combining both types of feedback provides a comprehensive assessment.
By following these guidelines in preparing candidate feedback forms, organizations can establish a solid foundation for an effective candidate interview scorecard template and ensure that the feedback provided is focused, relevant, and valuable for both the candidates and the hiring process.
Providing Constructive Feedback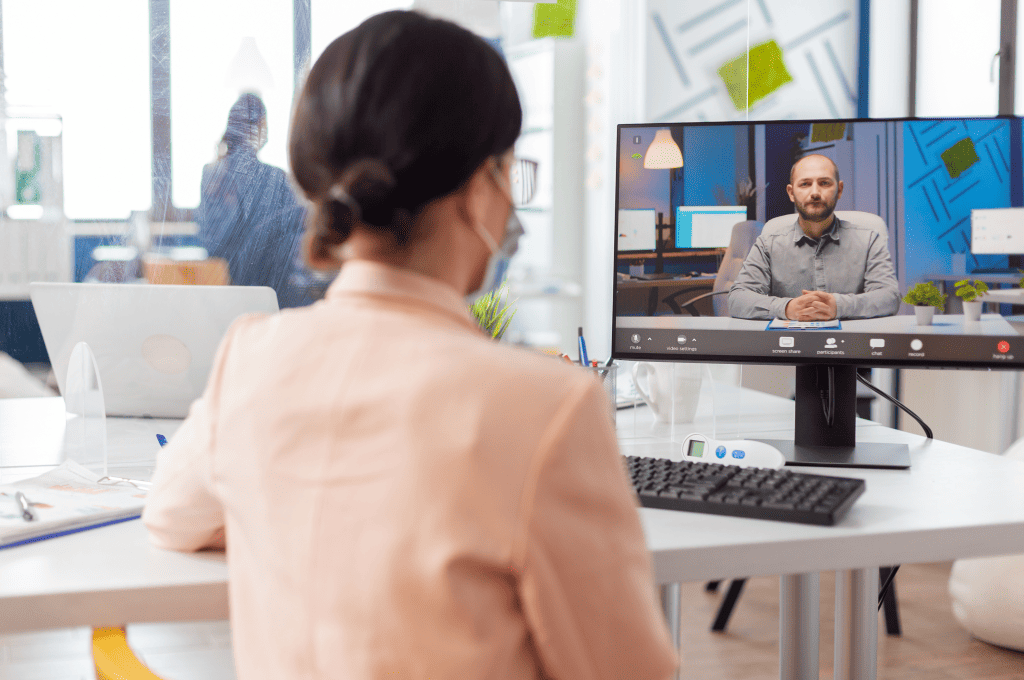 Being specific and objective in feedback
Constructive feedback should be specific and based on objective observations. Avoid generalizations or vague statements that may not provide actionable insights to candidates. Instead, focus on concrete examples of their performance, highlighting specific skills or behaviors. This specificity helps candidates understand their history, strengths, and areas for improvement more effectively.
Balancing strengths and areas for improvement
It is important to strike a balance when providing feedback by acknowledging both the candidate's strengths and areas for improvement. Recognize and appreciate their accomplishments and skills, while also addressing areas where they can enhance their performance. This balanced approach motivates candidates to leverage their strengths while actively working on areas that need development.
Offering actionable suggestions for growth
Effective feedback goes beyond identifying strengths and weaknesses; it should also provide actionable suggestions for improvement. Offer guidance on how candidates can enhance their skills or address identified gaps. Provide resources, training opportunities, or recommendations for professional development that can support their growth. This constructive guidance empowers candidates to take proactive steps toward their career advancement.
Avoiding bias and discriminatory language
Ensure that the feedback provided is free from bias or discriminatory language. Focus solely on job-related criteria and performance without any reference to personal characteristics such as gender, race, age, or ethnicity. Adopt inclusive language and consider unconscious biases that may unintentionally affect the feedback. A fair and unbiased evaluation promotes equal opportunities for all candidates.
By following these best practices for providing constructive feedback, organizations can promote a supportive and developmental environment for candidates. Effective feedback not only helps candidates understand their performance but also inspires them to strive for continuous improvement and professional growth.
Ensuring Consistency and Fairness
Establishing standardized evaluation processes
To ensure consistency in candidate evaluation, it is important to establish standardized processes. Clearly define the evaluation criteria, rating scales, and performance indicators that will be used consistently across all evaluations. This helps to minimize subjective bias and ensures a fair assessment of candidates.
Training evaluators on consistent feedback practices
Provide training to evaluators on the standardized evaluation processes and feedback practices. Train them to assess candidates objectively, focusing on job-related criteria. Address any potential biases and educate evaluators on the importance of fairness and consistency in the evaluation process.
Implementing rating scales or rubrics for evaluation
Rating scales or rubrics provide a structured framework for evaluating candidates. They help to standardize the assessment process and ensure that all evaluators are using a common language and criteria. Clearly define the different levels of performance for each criterion to guide evaluators in assigning scores or ratings accurately.
Conducting calibration sessions to align evaluations
Calibration sessions are valuable in ensuring consistency among evaluators. These sessions involve discussions and comparisons of evaluations to align perceptions and ratings. Through this process, any discrepancies or inconsistencies can be identified and resolved, ensuring that evaluations are fair and reliable.
By emphasizing consistency and fairness in candidate evaluation, organizations can enhance the credibility of their selection process and promote a level playing field for all candidates. Standardized processes, trained evaluators, clear evaluation criteria, and calibration sessions contribute to a more objective and unbiased evaluation experience.
Timeliness of Feedback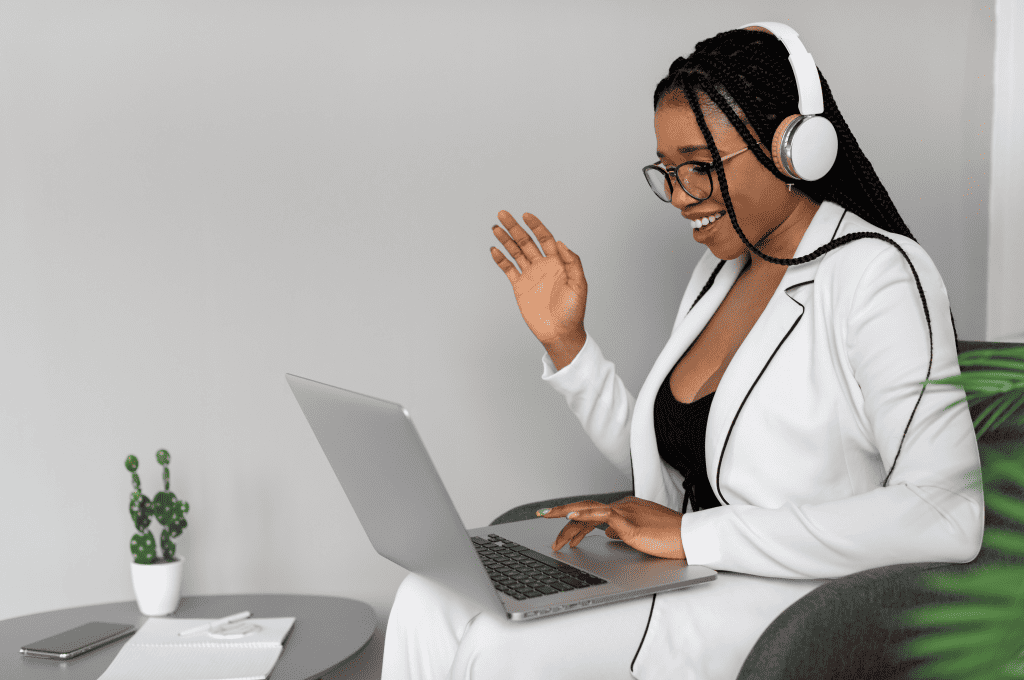 Setting realistic timelines for feedback provision
Organizations should establish realistic timelines for providing feedback to candidates. Consider the complexity of the evaluation process and the number of candidates involved when determining these timelines. Strive to strike a balance between providing timely feedback and ensuring thorough and thoughtful assessments.
Communicating expectations to evaluators
Clearly communicate the importance of timely feedback to evaluators and provide them with specific deadlines to submit their evaluations. Emphasize the impact of timely feedback on candidates' experience and their ability to make informed decisions about their career prospects. Encourage evaluators to prioritize the completion of feedback within the specified timeframe.
Addressing delays and providing updates if necessary
Sometimes unforeseen circumstances may cause delays in the feedback process. In such cases, it is important to proactively communicate with candidates and inform them about the delay. Provide regular updates on the progress and expected timeline for feedback delivery. Open and transparent communication helps maintain candidate trust and manages their expectations.
Acknowledging the impact of timely feedback on candidate experience
Timely feedback is crucial for candidates' overall experience and engagement with the organization. It demonstrates respect for the time and effort invested in the application process. Prompt feedback allows candidates to promptly reflect on their performance, make necessary adjustments, and move forward with other opportunities. It also enhances the organization's reputation and fosters positive relationships with candidates.
By prioritizing the timeliness of feedback, organizations can create a positive candidate experience, maintain transparency in the selection process, and support candidates in their professional growth and decision-making.
Confidentiality and Privacy
Ensuring data protection and confidentiality
Organizations must prioritize the protection of candidate data and ensure confidentiality throughout the feedback process. Implement robust data security measures to safeguard candidate information from unauthorized access, loss, or misuse. Adhere to relevant data protection regulations and best practices to maintain the privacy and integrity of candidate feedback.
Restricting access to candidate feedback forms
Limit access to candidate feedback forms to authorized personnel directly involved in the evaluation process. This helps maintain confidentiality and prevents unauthorized individuals from accessing sensitive information. Implement secure storage and access controls, such as password protection or restricted file sharing, to ensure only authorized evaluators can access the feedback forms.
Obtaining candidate consent for feedback sharing
Seek explicit consent from candidates to share their feedback with relevant stakeholders, such as hiring managers or decision-makers. Clearly communicate how and with whom the feedback will be shared. Respecting candidates' privacy rights and obtaining their consent demonstrates transparency and respect for their personal information.
Handling sensitive information with utmost care
Sensitivity should be exercised when providing feedback on certain aspects, such as personal characteristics, medical conditions, or confidential company information. Avoid including any information that may compromise the privacy or confidentiality of candidates or the organization. Ensure evaluators are aware of the importance of confidentiality and provide clear guidelines on handling sensitive information.
By prioritizing confidentiality and privacy in candidate feedback processes, organizations demonstrate their commitment to ethical practices, respect candidates' personal information, and maintain trust throughout the selection process. Adhering to data protection regulations and implementing appropriate security measures ensures the integrity and privacy of candidate feedback.
Incorporating Multiple Perspectives
Encouraging multiple evaluators for comprehensive feedback
Involving multiple evaluators in the feedback process brings diverse perspectives and insights. Encourage collaboration among evaluators from different departments or teams, as they can provide a well-rounded assessment of candidates. This collaborative approach helps ensure a comprehensive evaluation and reduces the influence of individual biases.
Considering diverse perspectives and experiences
Recognize the value of diversity in the evaluation process. Encourage evaluators to consider candidates' diverse backgrounds, experiences, and perspectives when providing feedback. This inclusive approach promotes fairness and allows for a more holistic assessment of candidates' qualifications and potential.
Consolidating feedback for a holistic evaluation
After collecting feedback from multiple evaluators, consolidate the feedback into a comprehensive evaluation report. This report should provide an overall assessment of the candidate, incorporating various perspectives and insights. The consolidation process helps identify common themes, strengths, and areas for improvement that emerge from different evaluators' feedback.
Resolving discrepancies through discussion or consensus
In cases where there are discrepancies or divergent feedback among evaluators, it is important to facilitate discussion or consensus-building sessions. Encourage evaluators to engage in constructive dialogue to reconcile different viewpoints and arrive at a unified assessment. This process ensures that evaluations are based on collective input and reduces the impact of individual biases or perspectives.
Incorporating multiple perspectives in candidate evaluation enhances the objectivity and fairness of the process. It enables organizations to benefit from a broader range of insights and experiences, leading to a more comprehensive assessment of candidates' qualifications. By fostering collaboration and inclusive practices, organizations can make more informed hiring decisions and create a more inclusive and diverse workforce.
Feedback Delivery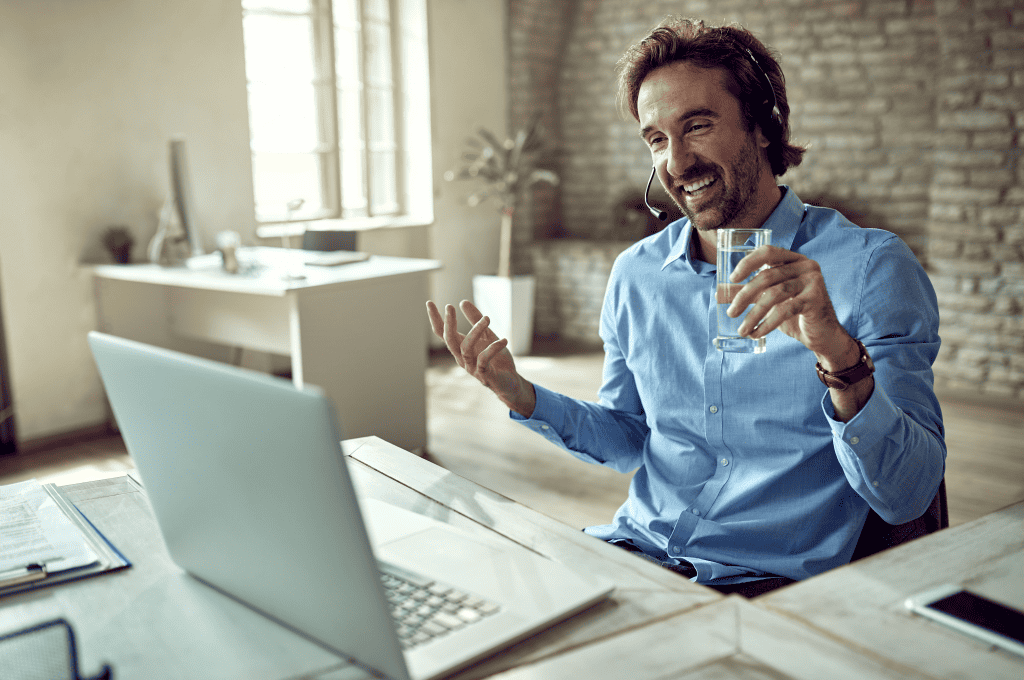 Choosing appropriate delivery methods
Consider the most suitable methods for delivering candidate feedback. Options may include in-person meetings, phone calls, video conferences, or written communication. Choose a method that allows for effective communication and provides an opportunity for candidates to ask questions or seek clarification, ensuring a personalized and interactive feedback experience.
Maintaining professionalism and respect in communication
When delivering feedback, maintain a professional and respectful tone. Clearly articulate the feedback, highlighting both strengths and areas for improvement. Use language that is constructive, supportive, and free from any derogatory or disrespectful remarks. Treat candidates with empathy and sensitivity, recognizing the effort they have put into the application process.
Offering opportunities for candidates to seek clarification
Provide candidates with the opportunity to seek clarification or ask questions regarding the feedback they have received. Offer a follow-up conversation or contact information for further discussions. This open dialogue demonstrates a willingness to engage with candidates and assists them in fully understanding the feedback provided.
Encouraging open dialogue and feedback from candidates
Create a culture that encourages candidates to provide their own feedback on the recruitment and selection process. Invite them to share their thoughts, suggestions, or concerns, and actively listen to their feedback. This two-way communication fosters transparency and demonstrates a commitment to continuous improvement.
By delivering feedback effectively, organizations demonstrate professionalism, respect, and a commitment to the candidate's growth and development. Providing personalized and interactive feedback experiences helps candidates gain valuable insights, make informed decisions, and navigate their career paths more effectively.
Monitoring and Continuous Improvement
Collecting feedback on the feedback process itself
Regularly gather feedback from evaluators, candidates, and other stakeholders on the effectiveness of the candidate feedback process. Use surveys, interviews, or feedback forms to collect insights on the clarity, usefulness, and timeliness of the feedback provided. This feedback helps identify areas of improvement and informs adjustments to the feedback process.
Analyzing data to identify areas for improvement
Analyze the collected feedback data to identify trends, common challenges, or areas and give a score on the scorecard for interviews where the feedback process can be enhanced. Look for patterns in the feedback received and use quantitative and qualitative analysis techniques to gain meaningful insights. This analysis helps prioritize areas for improvement and informs the development of targeted solutions.
Updating feedback forms and guidelines as needed
Based on the feedback received and the analysis conducted, update and refine the candidate evaluation forms and guidelines. Incorporate suggested improvements, clarify instructions, or modify evaluation criteria to enhance the effectiveness and relevance of the feedback process. Regularly review and update the forms and guidelines to reflect evolving best practices and organizational needs.
Periodically reviewing and refining evaluation practices
Conduct periodic reviews of the evaluation practices, considering feedback from evaluators and stakeholders. Assess the effectiveness of the rating scales, criteria, and processes in capturing candidates' qualifications and potential. Make necessary adjustments or refinements to ensure the evaluation practices align with the organization's goals and evolving industry standards.
By actively monitoring and continuously improving the candidate interview feedback process, organizations demonstrate a commitment to excellence and a desire to provide the best possible experience for candidates. Regular feedback collection, data analysis, and updates to feedback forms and guidelines contribute to an ongoing cycle of improvement and ensure that the feedback process remains relevant, effective, and aligned with organizational objectives.
Conclusion and Key Takeaways
By following these guidelines and best practices for effective candidate interview evaluation forms, organizations can create a robust and fair feedback process that benefits both candidates and the organization. A thoughtful and well-executed candidate feedback process contributes to a positive recruitment experience, helps candidates grow professionally, and supports organizations in making informed hiring decisions.
If there is still anything that you want to learn about candidate feedback forms, then you can get in touch with an effective candidate evaluation.
FAQs
Q1. Why are candidate feedback forms important in the evaluation process?
A1. Candidate feedback forms are important because they provide a structured and standardized way to assess and evaluate candidates. They help ensure consistency in the evaluation process, enable objective assessment based on defined criteria, and provide valuable feedback to candidates regarding their strengths and areas for improvement. Candidate feedback forms also promote transparency and fairness in the selection process.
Q2. What should be included in candidate feedback forms?
A2. Candidate feedback forms should include clear and concise questions that align with the evaluation criteria for the position. They should cover both technical skills and soft skills relevant to the role. The forms can include rating scales, open-ended questions for qualitative feedback, and sections for overall comments or recommendations. It is important to tailor the forms to the specific role or position to accurately assess candidates' qualifications.
Q3. How can I provide constructive feedback to candidates?
A3. Constructive feedback should be specific, objective, and balanced. Provide specific examples of the candidate's performance to support your feedback. Highlight both their strengths and areas for improvement, and offer actionable suggestions for growth. Use language that is supportive, respectful, and focused on job-related criteria. By offering constructive feedback, you help candidates understand their performance and provide guidance for their professional development.
Q4. How can organizations ensure fairness and consistency in candidate evaluation?
A4. To ensure fairness and consistency, organizations should establish standardized evaluation processes and criteria. This includes providing clear guidelines to evaluators, implementing rating scales or rubrics, and conducting calibration sessions to align evaluations. Training evaluators on consistent feedback practices and addressing biases are also essential. By following these practices, organizations can minimize subjective bias and ensure a fair and consistent evaluation process.
Q5. How can organizations maintain confidentiality in the candidate feedback process?
A5. To maintain confidentiality, organizations should implement robust data protection measures, restrict access to candidate feedback forms to authorized personnel, and obtain candidate consent for sharing feedback with relevant stakeholders. Evaluators should handle sensitive information with care and avoid including any personal or confidential details in the feedback. By prioritizing data protection and confidentiality, organizations can ensure the privacy and integrity of candidate feedback.