In today's dynamic workforce landscape, the concept of remote work has transcended traditional boundaries, ushering in a new era of flexibility and collaboration. At the forefront of this shift are millennial employees, a generation renowned for their tech-savviness, value-driven mindset, and aspiration for work-life harmony.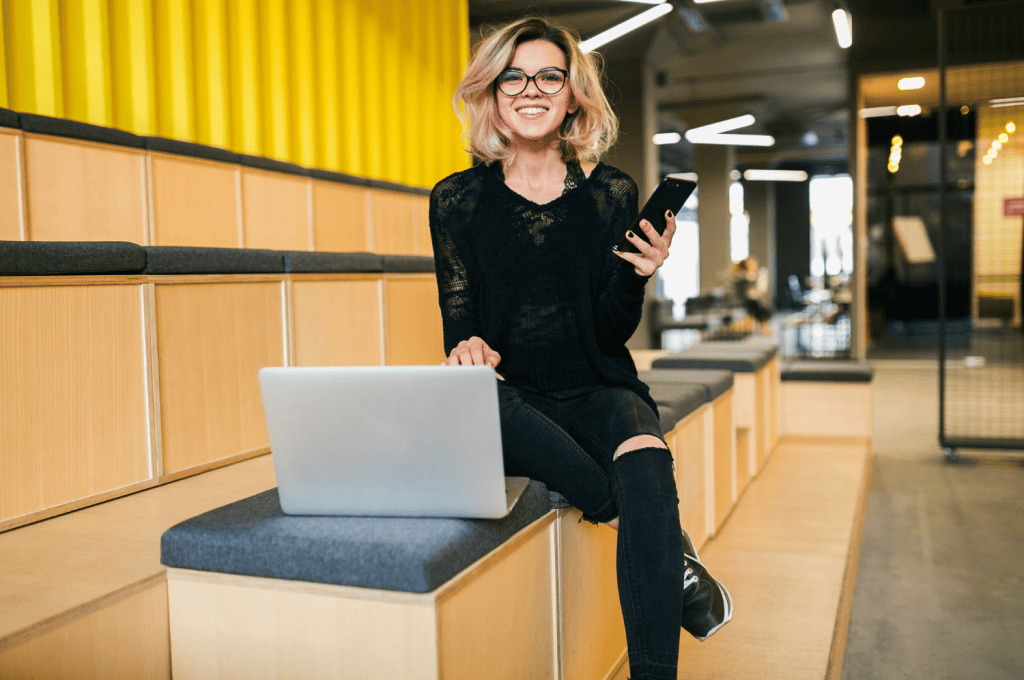 As organizations seek to harness the talents of these millennial remote workers, the role of a compelling employer brand becomes paramount. This introductory exploration delves into the intricacies of crafting an employer brand that resonates profoundly with millennial remote workers. By understanding their unique preferences, adapting communication strategies, and embracing innovative technologies, companies can establish an authentic and magnetic employer brand that not only attracts but also retains the diverse talents of the millennial workforce.
In a world where virtual connectivity and meaningful engagement are paramount, the journey to building a resonant employer brand holds the key to unlocking a thriving remote workforce for the digital age.
Hirebee makes sure that you are able to easily find the right talent for your specific team with recruitment automation services like candidate screening and job distribution.
Understanding Millennial Remote Workers
Millennials, born between the early 1980s and mid-1990s, represent a significant portion of the modern workforce. As digital natives, they have been instrumental in reshaping the way work is conducted, and their preferences are uniquely influenced by technological advancements and changing societal norms. The rise of remote work, accelerated by global events such as the COVID-19 pandemic, has further intensified these preferences and reshaped their expectations from employers.
Millennial remote workers value flexibility and work-life balance more than previous generations. They appreciate the autonomy that remote work offers, enabling them to integrate their personal lives with their professional responsibilities seamlessly. This flexibility allows them to avoid lengthy commutes and allocate more time to personal pursuits and family interactions.
Moreover, millennials place a strong emphasis on the alignment of personal values with their employers. They seek organizations that prioritize social responsibility, ethical practices, and sustainability. This extends to their remote work arrangements, where they desire to work for companies that promote environmental consciousness and social impact, even from a distance.
Remote work has also transformed millennial career aspirations. They prioritize skills development and continuous learning, seeking employers who invest in their professional growth. They are drawn to companies that offer opportunities for upskilling, online training, and access to industry conferences, all of which can be effectively facilitated in a remote work environment.
The digital era has made millennials highly connected, and they thrive in collaborative, tech-enabled environments. Despite physical distances, they seek genuine connections with colleagues and superiors. Virtual team-building activities, instant messaging platforms, and video conferencing tools have become crucial to fulfilling their need for social interaction and camaraderie, even when working remotely.
In essence, understanding millennial remote workers requires acknowledging their preferences for flexibility, purpose-driven work, continuous learning, and digital connectivity. Employers who tailor their employer branding strategies to resonate with these values will be better positioned to attract and retain this generation's top talent in the evolving landscape of remote work.
Elements of a Resonant Employer Brand
In building an employer brand that resonates with millennial remote workers, several key elements must be strategically cultivated to meet their unique preferences and expectations. These elements go beyond superficial attributes, delving into the core values, culture, growth opportunities, work-life balance, and commitment to diversity and inclusion that define an organization's identity.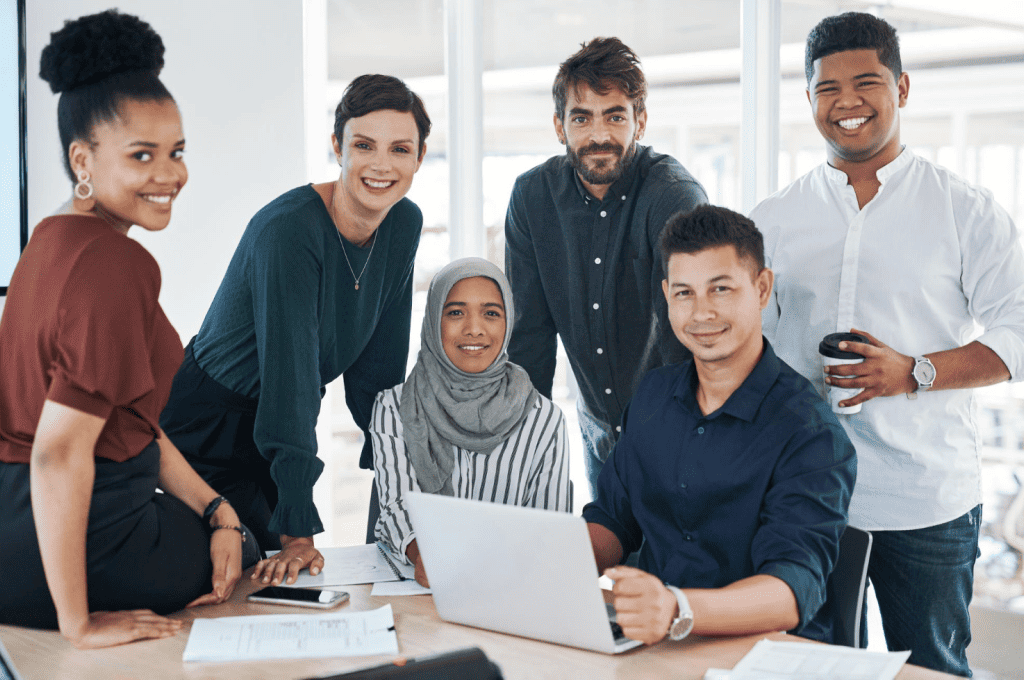 Clear Organizational Purpose and Values:
Millennials are drawn to companies that align with their personal beliefs and values. Establishing a clear organizational purpose and values statement becomes pivotal in attracting remote talent. This involves defining a compelling mission that transcends profit and resonates with societal and environmental concerns. By reflecting millennials' aspirations for meaningful work, companies can create a stronger emotional connection and sense of purpose among their remote workforce.
Authentic Company Culture:
The shift to remote work has highlighted the importance of fostering an authentic and inclusive company culture. Remote millennial workers value transparency, collaboration, and a sense of belonging. Organizations can showcase their commitment to these values by emphasizing open communication channels, virtual team-building activities, and virtual watercooler moments. Highlighting success stories of remote teams and individuals can further reinforce the genuine camaraderie within the organization.
Opportunities for Growth and Development:
Millennials are renowned for their eagerness to learn and grow. To attract and retain them, companies should provide ample opportunities for skill development and career advancement. This can involve tailored remote learning programs, mentorship initiatives, and remote-friendly leadership development. By showcasing a clear path for growth, organizations can demonstrate their investment in employees' long-term success.
Work-Life Balance and Well-being:
Remote work offers the flexibility that millennials desire to maintain a healthy work-life balance. Employers can stand out by actively promoting remote work benefits such as flexible schedules, wellness programs, and mental health support. Highlighting policies that promote self-care and stress reduction sends a powerful message that the organization prioritizes the well-being of its remote workforce.
Diversity, Equity, and Inclusion (DEI) Initiatives:
Millennials place great importance on diversity, equity, and inclusion. Companies that demonstrate a strong commitment to DEI, even in remote settings, can differentiate themselves. Showcasing diverse remote teams and highlighting initiatives that promote equality and inclusion can create a sense of belonging and attract a more varied talent pool.
Incorporating these elements into the employer branding strategy lays the foundation for a resonant appeal to millennial remote workers. By aligning with their values, addressing their preferences, and showcasing a commitment to their well-being and growth, organizations can establish themselves as attractive employers in the dynamic landscape of remote work.
Crafting an Effective Communication Strategy
Crafting an effective communication strategy is crucial for building an employer brand that resonates with millennial remote workers. This strategy not only ensures your brand's visibility but also establishes a meaningful connection with a generation that values authenticity and engagement. Tailoring your messaging, utilizing visual content, and fostering an online community are key elements in this endeavor.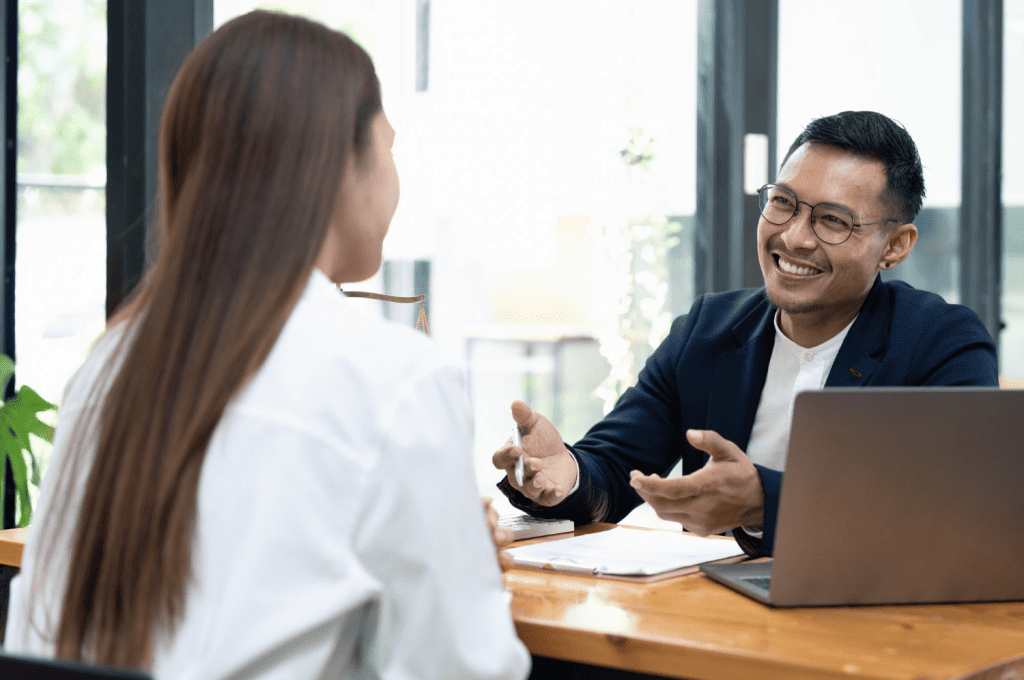 Tailoring Messaging to Millennial Preferences:
Millennials are digitally savvy and have a preference for personalized and interactive communication. Utilize social media platforms, blogs, and other digital channels to engage with them where they are most active. Share content that highlights your company's remote work culture, values, and successes. Use relatable language that addresses millennial concerns, such as work-life balance, growth opportunities, and social impact. Incorporate storytelling to showcase real-life experiences of remote employees, emphasizing how the company supports their aspirations and challenges.
Utilizing Visual and Multimedia Content:
Visual content has a powerful impact on millennial engagement. Create compelling videos, podcasts, and infographics that capture the essence of your employer brand. Showcase remote work setups, collaborative virtual meetings, and snippets of daily life within your remote teams. Feature authentic testimonials from millennial remote workers sharing their personal journeys and achievements. This multimedia approach not only informs but also emotionally connects, leaving a lasting impression of your brand's commitment to remote work.
Building an Online Community:
Millennials value a sense of belonging and community. Establish an online space where millennial remote workers can connect, share experiences, and exchange knowledge. This could involve creating dedicated social media groups, discussion forums, or even a company blog that addresses remote work-related topics. Encourage peer-to-peer communication and knowledge-sharing, reinforcing the notion that remote workers are part of a supportive and inclusive network.
Incorporating these strategies into your communication plan will enable your employer brand to resonate more effectively with millennial remote workers. By speaking their language, showcasing their desired work culture, and providing a platform for meaningful interactions, you'll not only attract top talent but also cultivate a loyal and engaged remote workforce. Remember, the key is authenticity – your communication should genuinely reflect the values and opportunities that your organization offers to millennial remote workers.
Leveraging Technology and Tools
In the dynamic landscape of remote work, leveraging cutting-edge technology and tools is paramount to establish a resonant employer brand that captures the attention and loyalty of millennial remote workers. By providing the right digital enablers and embracing innovative communication platforms, organizations can create an environment where remote work becomes not just a necessity, but a thriving opportunity for professional growth and collaboration.
Providing Remote Work Enablers
The foundation of a successful remote work experience lies in equipping employees with the tools they need to excel from any location. Collaboration platforms, project management software, and ergonomic resources should be seamlessly integrated into the remote work ecosystem.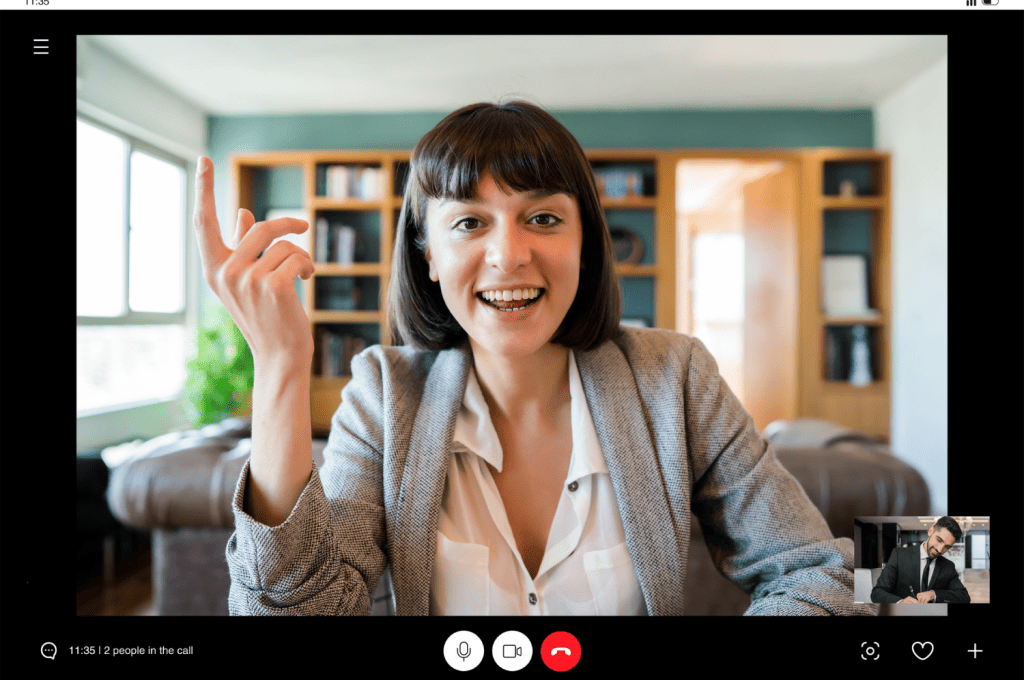 This not only enhances productivity but also sends a strong message that the organization is committed to empowering its millennial remote workforce. By investing in technologies that foster efficient communication and task management, employers demonstrate their understanding of the unique challenges and advantages of remote work.
Embracing Innovative Communication Platforms
As remote work blurs the boundaries between physical and virtual workplaces, exploring innovative communication platforms becomes essential. Virtual reality (VR) and augmented reality (AR) can revolutionize remote onboarding, training, and team-building initiatives. Imagine a remote employee being able to participate in immersive virtual meetings, workshops, or even office tours. Moreover, the incorporation of AI-driven chatbots enhances the remote employee experience by offering personalized support, answering queries, and providing real-time assistance. This fusion of technology and communication not only enhances engagement but also showcases an employer's commitment to crafting a modern and forward-thinking remote work environment.
Embracing technology isn't just about convenience; it's a strategic move that sends a powerful message to millennial remote workers. It communicates a willingness to adapt to evolving work styles and a dedication to providing the resources necessary for their success. By aligning technological investments with the needs and preferences of millennial remote workers, organizations can truly differentiate their employer brand in a way that resonates and establishes a lasting connection.
Conclusion
In conclusion, crafting an employer brand that deeply resonates with millennial remote workers is pivotal in today's dynamic work landscape. By embracing their values, providing growth opportunities, prioritizing well-being, and fostering inclusivity, organizations can foster a sense of belonging and attract top talent. Leveraging technology for communication and adaptability enhances the remote work experience. Continuous measurement, adaptation, and authenticity will reinforce the employer brand's impact. As the remote work paradigm evolves, a compelling and authentic employer brand will remain the linchpin for engaging and retaining millennial remote workers, contributing to organizational success in the years ahead.
Hirebee can help you find the right talent through very effective recruitment marketing as well as good analytics, allowing you to reduce hiring costs.
FAQs
Why is building an employer brand important for attracting millennial remote workers?
Building an appealing employer brand helps organizations stand out in a competitive job market. For millennial remote workers, a strong employer brand communicates values, work culture, and opportunities, influencing their decision to join and stay with a company.
How do millennial work preferences differ in a remote work environment?
Millennials value flexibility, work-life balance, and opportunities for growth. Remote work offers them the chance to customize their work setups, blend work with personal life, and access continuous learning, making a resonant employer brand crucial.
What elements contribute to an effective employer brand for millennial remote workers?
An effective employer brand includes clear company purpose and values, authentic culture, growth opportunities, work-life balance support, and commitment to diversity and inclusion, all tailored to the remote work context.
How can an organization authentically showcase its company culture in a remote work setting?
Highlight remote-friendly cultural practices, share employee testimonials and stories, organize virtual team-building activities, and use multimedia content to provide an inside look at the company's culture and remote work experience.
What initiatives should be in place to support millennial remote workers' growth and development?
Organizations should offer continuous learning opportunities, skill development programs, mentorship for remote workers, and clear career progression paths within the remote work framework.