In today's competitive job market, establishing a compelling employer brand has become a pivotal factor in attracting and retaining top-tier talent. Central to this endeavor is the dynamic realm of social media, a potent platform that wields considerable influence over how organizations are perceived by potential employees.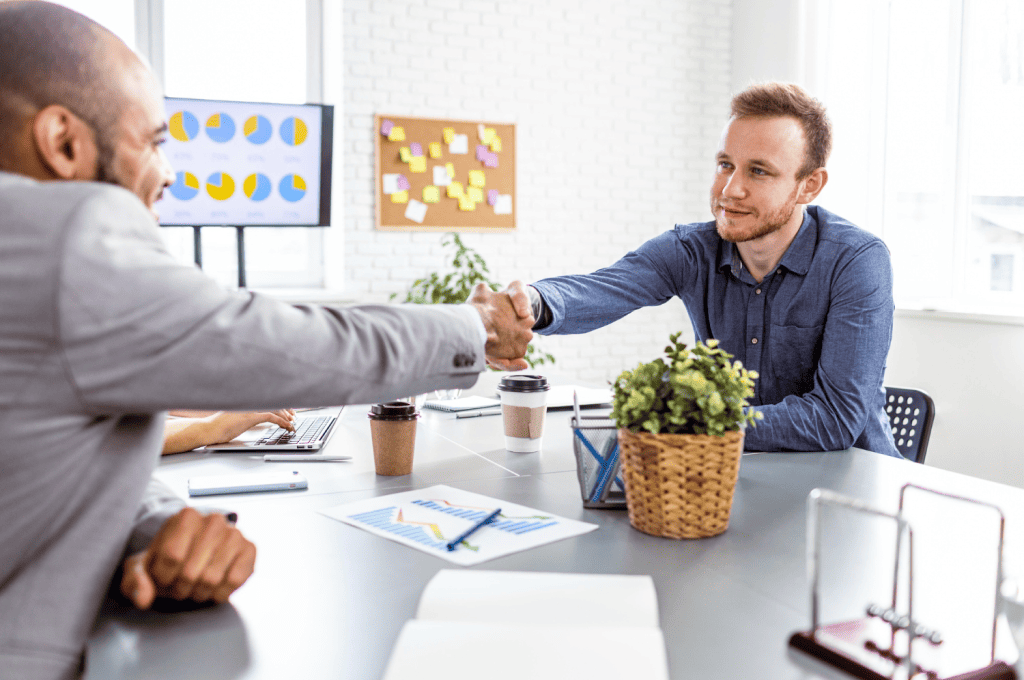 This paper delves into the art of "Building a Strong Employer Brand through Social Media Screening," exploring the symbiotic relationship between social media and employer branding. As job seekers increasingly scrutinize companies' online presence, organizations have recognized the need to strategically harness social media not only for recruitment but also to convey their values, culture, and opportunities for growth.
This introduction sets the stage for an in-depth exploration of the role of social media in shaping employer brand, outlining the significance of effective social media screening, and highlighting the ethical considerations and strategic steps necessary to leverage this approach successfully. By delving into this intersection, organizations can unlock the potential to craft a robust employer brand that resonates with their target talent and fosters a competitive edge in today's talent-driven landscape.
Hirebee allows you to find the best candidates for your specific needs through recruitment marketing and job distribution features.
Understanding Employer Branding
Employer branding has evolved into a pivotal element within the realm of talent acquisition and corporate identity. It encompasses the strategies and tactics employed by an organization to establish a distinct and appealing image as an employer. This image serves as a magnet, drawing in prospective employees who align with the company's values, culture, and aspirations.
A strong employer brand consists of several interconnected components that contribute to its overall allure. Firstly, a well-defined set of company values and an authentic corporate culture provide the foundation. Candidates are increasingly seeking workplaces that resonate with their personal beliefs and offer an environment conducive to their professional growth. Secondly, employee experiences and testimonials act as potent endorsements of the company's internal dynamics. Positive narratives from current employees foster credibility and paint an accurate picture of daily life within the organization. Lastly, an emphasis on opportunities for growth, learning, and development appeals to candidates' desire for continuous self-improvement.
In this context, social media serves as a powerful catalyst in shaping and amplifying an employer brand. As candidates increasingly turn to online platforms for insights into potential employers, an organization's digital presence becomes a crucial touchpoint. Social media platforms allow companies to showcase their values, culture, and employee experiences in an engaging and interactive manner. Furthermore, they offer an avenue for dynamic storytelling, enabling the dissemination of success stories, community involvement, and innovation, all of which contribute to a multi-faceted employer brand.
By understanding and harnessing the key components of a strong employer brand and leveraging the far-reaching impact of social media, organizations can craft a compelling narrative that resonates with top talent and establishes a formidable position in the competitive job market. As the paper delves deeper, the subsequent sections will illuminate how social media screening plays a pivotal role in forging and solidifying this employer brand, offering insights into the strategies and practices that yield success.
Social Media's Impact on Employer Branding
In today's digital age, the dynamic landscape of employer branding has undergone a significant transformation with the pervasive influence of social media. Social media platforms have become pivotal arenas where individuals share their experiences, opinions, and insights, allowing organizations unprecedented access to a wealth of information that can either fortify or undermine their employer brand.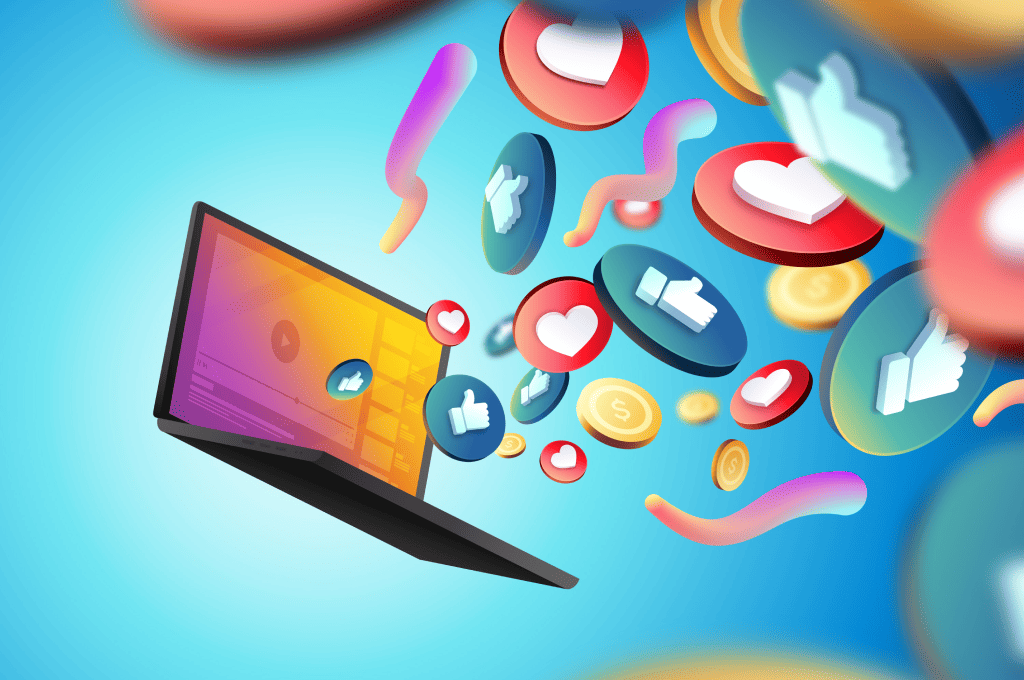 Rise of social media in recruitment
Social media has emerged as a dominant force in the recruitment process, revolutionizing how companies engage with potential candidates. Platforms like LinkedIn, Twitter, Facebook, and Instagram provide multifaceted avenues for organizations to showcase their culture, values, and work environment. They enable direct interactions between candidates and employers, fostering a sense of authenticity and immediacy that traditional methods often lack.
Influence of online presence on candidate perceptions
The online presence of a company, reflected through its social media content and interactions, significantly shapes how potential candidates perceive its employer brand. Authentic and engaging content can attract a diverse pool of talent, while inconsistency or negative portrayals may discourage high-caliber candidates from applying. Prospective employees increasingly rely on social media to gauge a company's culture, values, and reputation, making a strong and positive online presence imperative for building a compelling employer brand.
Case studies/examples of successful employer branding through social media
Numerous organizations have harnessed the power of social media to enhance their employer brand. Through strategically crafted content, they offer glimpses into their workplace culture, employee achievements, and meaningful projects. By sharing testimonials, success stories, and behind-the-scenes insights, these companies establish a relatable and aspirational image, appealing to candidates who resonate with their values. Such efforts not only attract top talent but also foster a community of like-minded individuals who are drawn to the company's ethos.
In essence, social media has become an indispensable tool for crafting and nurturing a robust employer brand. Organizations that leverage these platforms effectively stand to gain a competitive edge in attracting, engaging, and retaining the best-fit talent, solidifying their reputation as employers of choice in a highly competitive job market.
Leveraging Social Media Screening
In the digital age, the convergence of technology and recruitment strategies has birthed a powerful tool for shaping an organization's employer brand: social media screening. This method involves evaluating candidates' online presence on social media platforms to gain deeper insights into their values, behaviors, and potential cultural fit within the company. While social media screening offers valuable advantages, it also demands a delicate balance between effective candidate assessment and respect for privacy rights.
The benefits of social media screening for employer branding are multifaceted. Firstly, it enables recruiters to align candidate values with the company culture, ensuring a harmonious fit that extends beyond qualifications. By scrutinizing candidates' online interactions, posts, and affiliations, recruiters can assess whether their perspectives resonate with the company's mission and values. Moreover, social media screening aids in identifying potential cultural fits who are more likely to integrate seamlessly into the existing team dynamics.
Another advantage lies in the capacity to mitigate potential risks and issues before they arise. Screening can help identify any red flags, such as discriminatory remarks or unprofessional behavior, which might indicate a candidate's inability to uphold the company's standards. This proactive approach minimizes the chances of hiring candidates whose online presence could potentially harm the organization's reputation.
To effectively leverage social media screening, organizations should employ a combination of automated tools and manual analysis. Automated tools can efficiently process large volumes of data, flagging potential areas of concern. However, manual analysis is essential for contextual understanding, as it takes into account nuances and the evolution of language over time.
Despite the advantages, there are legal considerations and ethical concerns that must not be overlooked. Organizations must navigate anti-discrimination laws, ensure transparency, and secure candidates' consent before engaging in social media screening. By carefully balancing the benefits and ethical considerations, organizations can harness the power of social media screening to build a stronger and more authentic employer brand.
In the next section, we will delve into the creation of a comprehensive social media screening strategy, outlining the steps to establish a seamless integration within the existing recruitment process while ensuring fairness, consistency, and compliance.
Creating a Social Media Screening Strategy
In the quest to build a robust employer brand through social media screening, a carefully devised strategy serves as the linchpin of success. A well-structured approach not only ensures the alignment of candidate values with the company culture but also safeguards against potential risks and issues that may arise. This section delineates the essential elements in formulating an effective social media screening strategy.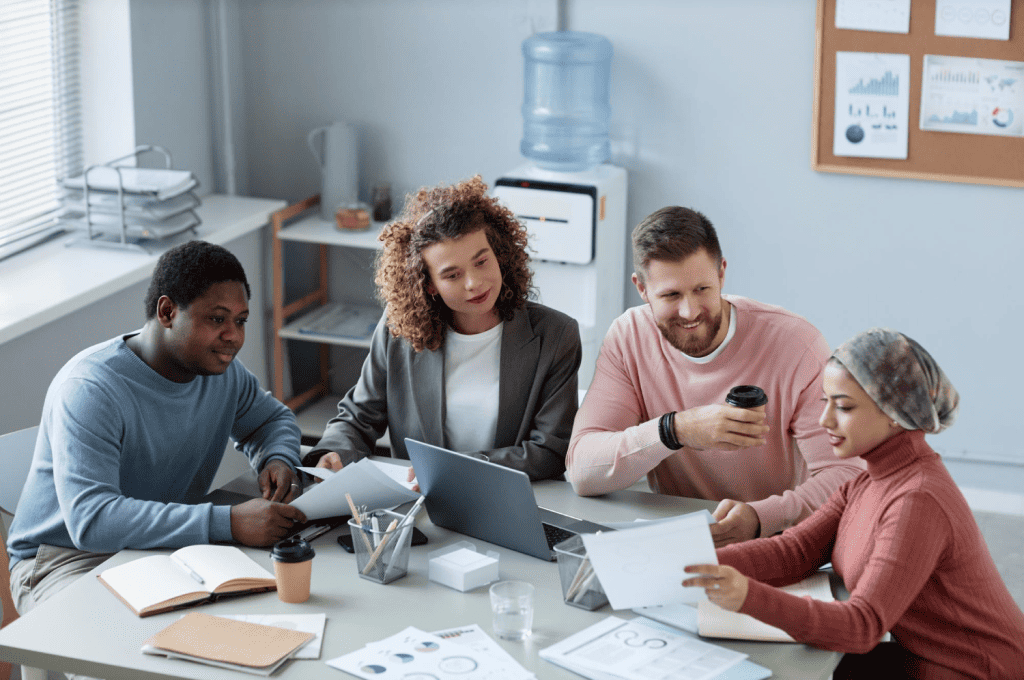 Defining Goals and Objectives
The first step is to articulate clear goals and objectives for the social media screening process. This involves identifying the specific attributes and qualities the organization seeks in its prospective employees. Are you primarily looking for cultural alignment, communication skills, or a combination of both? Defining these objectives provides a focused framework for the subsequent screening efforts.
Identifying Relevant Platforms
Different social media platforms offer varying insights into candidates' lives. Tailor your approach by identifying the platforms most relevant to your industry and the positions you're hiring for. LinkedIn, for instance, might be crucial for professional networking roles, while Instagram could provide a glimpse into a candidate's creative endeavors.
Establishing Evaluation Criteria
Developing clear and concise evaluation criteria is pivotal for consistent and fair screening. These criteria could encompass aspects such as cultural alignment with the company's values, professionalism, communication skills, and potential red flags. This ensures that screeners have a structured framework to assess candidates' online presence objectively.
Training and Guidelines
Empower your screening team with comprehensive training and guidelines. Make them cognizant of potential biases, privacy considerations, and the ethical dimensions of screening candidates' social media profiles. Establish a standardized procedure to enhance consistency while respecting candidates' rights and privacy.
Integration into Recruitment Process: Seamlessly integrate social media screening into your existing recruitment workflow. Determine at what stage of the hiring process the screening will take place – early on to filter candidates or later to validate and gather insights on shortlisted individuals.
In essence, a well-crafted social media screening strategy marries the organization's core values with candidate attributes, fostering an enriched understanding of potential hires. The following section will delve into the nitty-gritty of executing this strategy, illuminating the steps required to leverage social media insights effectively.
Implementing and Executing Social Media Screening
Implementing and executing a well-structured social media screening process is essential to building a robust employer brand that resonates with potential candidates. This phase involves a systematic approach to gather insights from candidates' online presence, ensuring alignment with the company's values and culture while maintaining ethical and legal standards.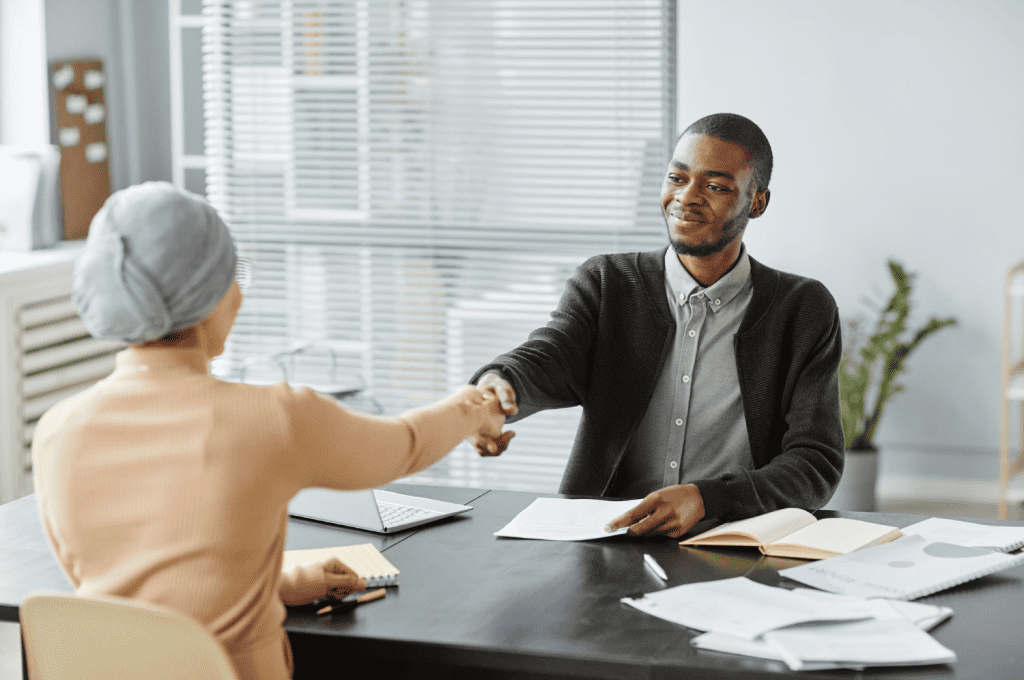 The process begins with collecting candidate information, including their social media handles, and moves on to conducting the screening. Automated tools and manual analysis are two primary approaches for evaluating candidates' online presence. Automated tools can swiftly sift through vast amounts of data, identifying keywords, sentiments, and patterns, while manual analysis involves in-depth scrutiny of content to ensure a comprehensive evaluation.
Balancing insights from social media with other assessment methods is crucial. While social media screening provides valuable insights into candidates' personalities and behaviors, it should complement, not replace, traditional evaluation techniques like interviews and assessments. Clear communication with hiring teams regarding the screening results is vital, fostering a holistic understanding of each candidate.
One challenge in this process is handling false positives and negatives. Misinterpretation of social media content can lead to inaccuracies in assessing candidates. A thoughtful review process, involving multiple screeners and well-defined evaluation criteria, helps mitigate this challenge.
Moreover, integrating social media screening seamlessly into the existing recruitment process ensures consistency and efficiency. This could involve establishing dedicated roles or responsibilities for social media screening, providing training to screeners on privacy considerations and interpretation of online content, and incorporating feedback loops for continuous improvement.
In conclusion, the implementation and execution of social media screening require a structured approach that harmonizes technological capabilities with ethical considerations. By carefully collecting and evaluating online data, organizations can uncover valuable insights that contribute to a stronger employer brand. When combined with other assessment methods, a well-executed social media screening strategy enhances the overall recruitment process and lays a solid foundation for a compelling employer brand.
Conclusion
In conclusion, harnessing the power of social media screening can elevate an organization's employer brand to new heights. As we've explored, this strategic approach not only aligns candidates with company values but also uncovers potential cultural fits and minimizes risks. By integrating ethical practices and legal compliance, businesses can effectively balance online insights with other assessments. Through case studies, we've witnessed how diverse companies have succeeded in crafting compelling employer brands. While challenges persist, continuous improvement and feedback mechanisms ensure refinement. As the digital landscape evolves, proactive and thoughtful social media screening offers a dynamic avenue for fostering a resilient, attractive, and authentic employer brand.
Hirebee offers multiple recruiting solutions to businesses with job distribution features and very effective recruitment automation, which can make hiring much easier.
FAQs
What is employer branding, and why is it important?
Employer branding refers to the image, reputation, and perception that a company holds among current and potential employees. It showcases a company's culture, values, and work environment, influencing candidates' decisions to join or stay with an organization. A strong employer brand attracts top talent, enhances employee engagement, and fosters a positive workplace culture.
How does social media impact employer branding?
Social media plays a significant role in shaping employer branding. It provides a platform for companies to showcase their culture, values, and employee experiences. Candidates often turn to social media to learn about a company's work culture and practices. Positive interactions and engaging content on social media platforms contribute to a favorable employer brand.
What is social media screening, and why is it relevant to employer branding?
Social media screening involves assessing a candidate's online presence on various social media platforms to gain insights into their behavior, personality, and alignment with the company's values. It helps organizations ensure that potential hires align with their culture, mitigating potential risks and enhancing employer branding efforts.
Are there legal and ethical considerations with social media screening?
Yes, there are legal and ethical considerations when conducting social media screening. Organizations must navigate privacy laws and anti-discrimination regulations to ensure fair and transparent screening practices. Obtaining candidate consent, focusing on job-related criteria, and avoiding discriminatory judgments are crucial aspects of ethical social media screening.
How can social media screening benefit our employer brand?
Social media screening offers several benefits for employer branding. It helps identify candidates who align with the company's values and culture, enhancing cultural fit. It also enables organizations to address potential risks or red flags early in the process, contributing to a positive employer brand and minimizing future issues.