In today's rapidly evolving business landscape, the role of Human Resources (HR) has transformed from traditional administrative tasks to strategic decision-making. Data-driven HR decision-making has become a crucial aspect of managing talent effectively. As organizations face increasing competition to attract and retain the best candidates, they must harness the power of AI-powered reporting and analytics in recruitment.
This paper aims to explore the pivotal role of AI-powered reporting and analytics in empowering data-driven HR decision-making. By leveraging AI and advanced analytics, HR departments can gain valuable insights into talent acquisition, candidate assessment, and employee engagement. AI technologies can process vast amounts of data efficiently, identify patterns, and predict outcomes, enabling organizations to make informed decisions that drive better business outcomes.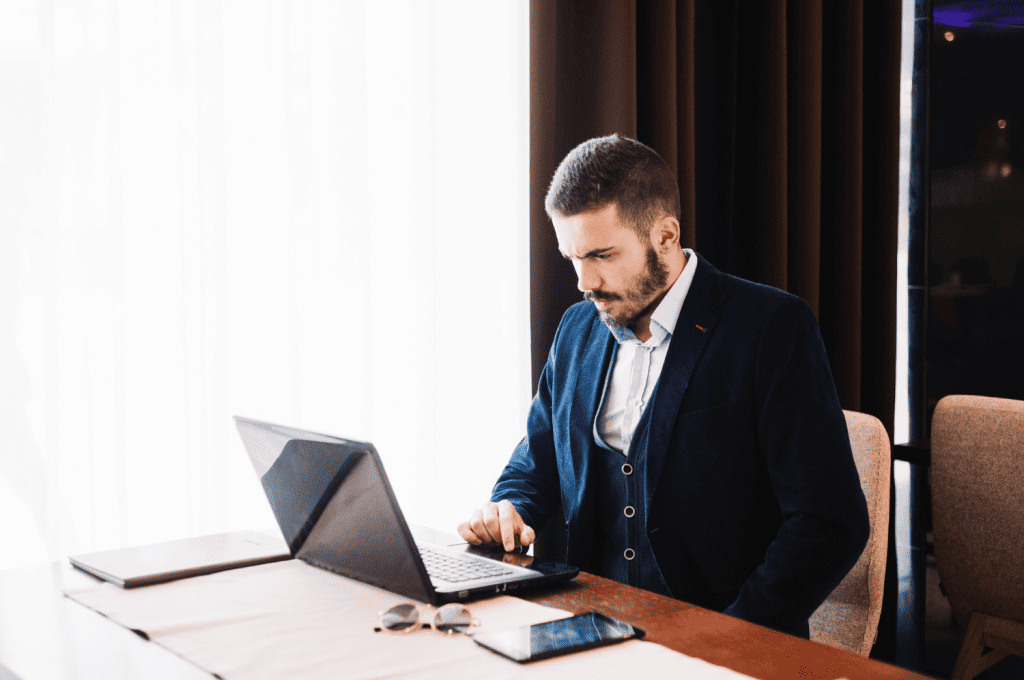 Through the examination of case studies, ethical considerations, and emerging trends, this paper seeks to provide a comprehensive understanding of how AI-powered reporting and analytics can revolutionize recruitment practices, foster a data-driven HR culture, and shape the future of talent management. Embracing AI in HR empowers organizations to uncover hidden talent, optimize hiring processes, and gain a competitive edge in attracting the best-fit candidates.
Hirebee is here to help you come up with candidate feedback forms that will allow you to streamline the overall hiring and recruitment process.
Understanding AI-Powered Reporting and Analytics
AI-powered reporting and analytics have emerged as transformative tools in the field of Human Resources (HR), enabling data-driven decision-making and revolutionizing recruitment processes. At its core, AI-powered reporting and analytics leverage artificial intelligence and machine learning techniques to analyze vast amounts of HR data, providing valuable insights into candidate selection, performance evaluation, and workforce optimization.
The key benefits of employing AI in HR decision-making are manifold. Firstly, AI algorithms can efficiently process diverse data sources, including resumes, social media profiles, and candidate assessments, to identify the most qualified candidates. Secondly, predictive analytics allows HR professionals to forecast future talent needs and plan strategic workforce development initiatives. Moreover, AI-powered reporting can uncover hidden patterns and trends within employee data, assisting HR managers in making informed choices related to talent retention and succession planning.
For successful implementation, organizations must prioritize data collection and preprocessing. This involves identifying relevant data sources, ensuring data accuracy, and addressing any potential biases in the dataset. Selecting appropriate AI models and algorithms is crucial, encompassing machine learning techniques like natural language processing, sentiment analysis, and decision trees, tailored to the unique requirements of HR analytics.
By integrating AI-powered reporting and analytics, HR departments can foster a data-driven culture, where decisions are grounded in evidence rather than intuition. This shift necessitates the training of HR personnel to effectively use AI tools and embrace data-driven practices. Additionally, ethical considerations are paramount to avoid perpetuating biases and maintain transparency and privacy in handling employee data.
In conclusion, AI-powered reporting and analytics offer tremendous potential in transforming recruitment and HR decision-making. Organizations that embrace these technologies can gain a competitive advantage by attracting top talent, optimizing workforce management, and fostering a culture of data-driven excellence. However, it is essential to approach AI adoption thoughtfully, considering both the benefits and ethical implications for a successful and sustainable implementation.
Data Collection and Preprocessing
Data collection and preprocessing play a crucial role in enabling effective AI-powered reporting and analytics in recruitment. To leverage the power of AI, organizations must first identify and gather relevant HR data from various sources. These sources may include applicant tracking systems, employee databases, performance reviews, and external platforms like social media and job portals.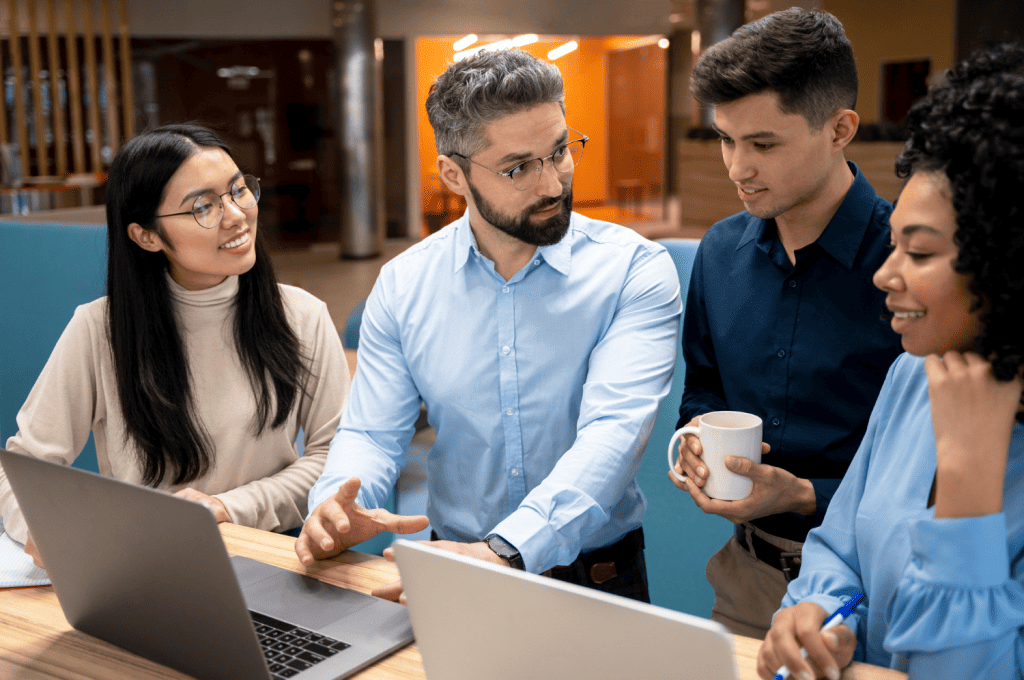 Once the data is collected, the preprocessing phase becomes vital to ensure the data's quality and suitability for analysis. This step involves cleaning the data by removing duplicates, handling missing values, and standardizing formats. Additionally, data normalization and transformation may be necessary to bring data into a consistent scale and range for accurate comparison.
Data preprocessing also involves identifying and addressing potential biases in the data to ensure fair and unbiased decision-making. AI algorithms trained on biased data can perpetuate and amplify existing prejudices in the hiring process, leading to inequitable outcomes. Implementing measures to mitigate bias and ensure diversity in recruitment is of paramount importance.
By investing in comprehensive data collection and robust preprocessing techniques, HR departments can set the foundation for successful AI-powered reporting and analytics. The quality and integrity of the data used directly impact the accuracy and reliability of insights gained through AI models, ultimately empowering HR professionals to make data-driven decisions that improve recruitment strategies and identify top talent effectively.
AI Models and Algorithms for Recruitment Analytics
In the realm of recruitment analytics, AI models and algorithms play a pivotal role in revolutionizing the traditional HR processes. These sophisticated technologies enable HR professionals to make more informed and data-driven decisions, leading to the identification of top talent and more effective hiring strategies.
AI-powered recruitment analytics leverages machine learning algorithms to analyze vast amounts of data, including resumes, social media profiles, and candidate assessments. Natural Language Processing (NLP) algorithms help in extracting valuable insights from unstructured data, making it easier to assess candidates' skills and suitability for specific roles.
One of the popular AI models used in recruitment is the predictive analytics model, which assesses historical data to forecast future outcomes. For example, it can predict the likelihood of a candidate's success in a particular role based on their qualifications, experience, and performance indicators. Additionally, AI-driven algorithms aid in reducing unconscious biases during the hiring process by focusing on objective criteria and qualifications.
Organizations can benefit from these advanced analytics by making better-informed hiring decisions, reducing time-to-hire, and improving the overall quality of their workforce. However, it is essential to ensure transparency and fairness in algorithmic decision-making to avoid perpetuating biases or discrimination. By embracing AI-powered reporting and analytics in recruitment, HR departments can optimize their talent acquisition efforts and stay competitive in the dynamic job market.
Building a Data-Driven HR Culture
Incorporating AI-powered reporting and analytics into recruitment requires more than just technology adoption; it necessitates building a data-driven HR culture within the organization. This section delves into the crucial steps and strategies for fostering a culture that embraces data-driven decision-making in HR.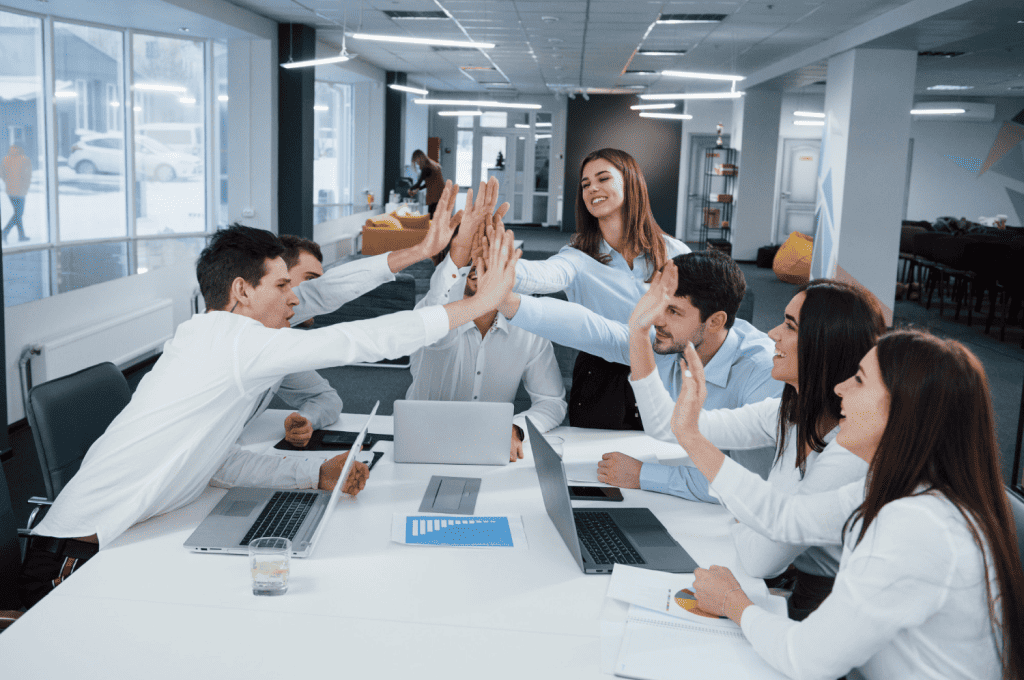 One significant challenge is overcoming resistance to change. HR professionals may be accustomed to traditional methods and skeptical of AI's capabilities. To address this, organizations must focus on education and communication. Training programs and workshops should be implemented to demonstrate the value of AI-powered analytics in enhancing recruitment efficiency, reducing bias, and identifying the best-fit candidates.
Another vital aspect is integrating AI tools seamlessly into existing HR processes. By ensuring the data collected is relevant, accurate, and complies with privacy regulations, HR teams can build trust in the AI systems. Moreover, encouraging collaboration between HR and data science teams facilitates understanding and interpretation of AI-generated insights.
To promote a data-driven culture, organizations should establish key performance indicators (KPIs) related to HR analytics and communicate them across departments. Rewarding data-driven successes and acknowledging the impact of these insights can further motivate employees to embrace the technology.
Addressing ethical concerns is also paramount. Transparent AI algorithms and regular audits can help mitigate potential biases. Ensuring data privacy and compliance with regulatory standards instills confidence in employees and candidates alike.
Overall, fostering a data-driven HR culture demands a combination of technological integration, education, collaboration, and ethical considerations. By empowering HR professionals with the right tools and mindset, organizations can leverage AI-powered reporting and analytics to make informed decisions, attract top talent, and gain a competitive advantage in the ever-evolving job market.
Ethical Considerations and Bias Mitigation
As organizations increasingly embrace AI-powered reporting and analytics in recruitment, it becomes crucial to address the ethical implications and potential biases associated with these technologies. While AI can enhance HR decision-making, it can also perpetuate discrimination and unfairness if not carefully managed.
Identifying potential biases in AI algorithms is essential to ensure that candidates are evaluated solely based on their qualifications and skills. Biases can arise from historical data, algorithm design, or even unintentional human input. HR professionals must work closely with data scientists to conduct regular audits, analyze model outputs, and fine-tune algorithms to reduce biases and promote fairness.
Transparency in AI decision-making is another vital aspect. HR departments should strive to make the recruitment process understandable to candidates, providing insights into the factors that influenced the selection or rejection decisions. This transparency builds trust and helps candidates feel more comfortable with AI-driven assessments.
Moreover, data privacy and security must be a top priority. Safeguarding candidate information is not only a legal requirement but also an ethical responsibility. HR teams should implement robust data protection measures, ensure secure data storage, and obtain explicit consent from candidates for data usage.
By proactively addressing ethical concerns and diligently mitigating biases, organizations can leverage AI-powered reporting and analytics to make informed, fair, and unbiased HR decisions. Embracing ethical AI practices is crucial for building a positive employer brand and fostering a diverse and inclusive workplace.
Case Studies
Case study 1: Company X's successful implementation of AI-powered reporting in recruitment.
In this case study, we examine how Company X, a leading organization in the technology sector, leveraged AI-powered reporting and analytics to transform its recruitment process. By integrating AI algorithms into their candidate assessment and selection procedures, Company X significantly improved its hiring efficiency and quality.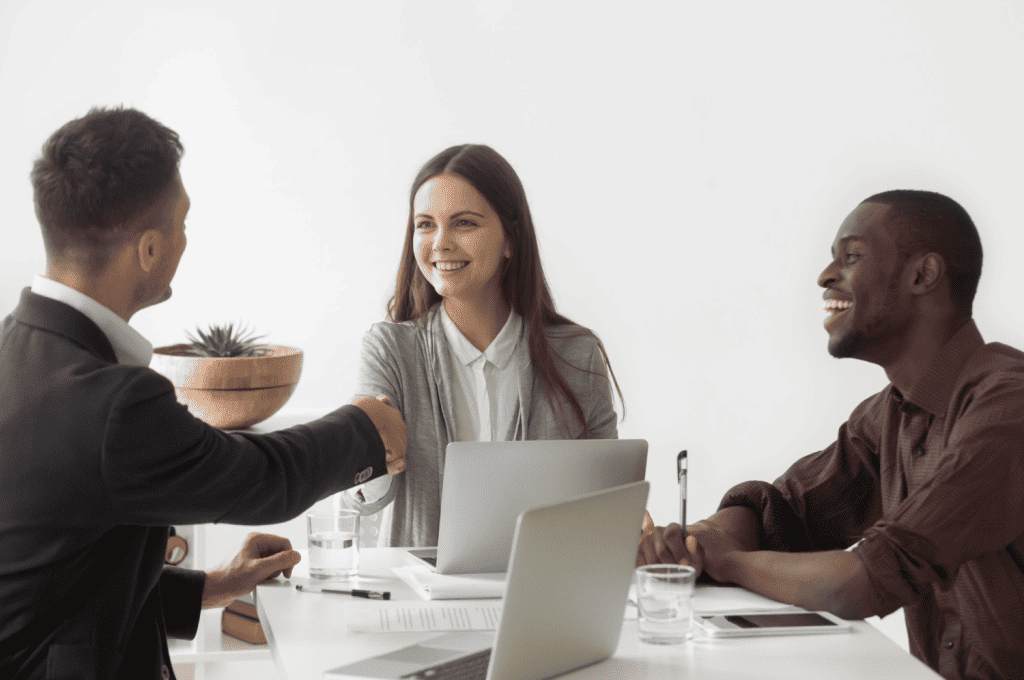 The AI-driven system analyzed vast amounts of data from various sources, including resumes, social media profiles, and pre-employment tests, to identify top-performing candidates. The system's ability to spot relevant patterns and correlations resulted in more accurate candidate shortlisting, minimizing bias and enhancing diversity in hiring.
Company X experienced reduced time-to-fill positions and increased retention rates of newly hired employees, leading to considerable cost savings. HR managers and recruiters also found it easier to make informed decisions using the AI-generated insights and performance predictions.
Case study 2: Challenges faced by Company Y in adopting AI-driven analytics.
In contrast, Company Y, a traditional manufacturing firm, faced hurdles during the implementation of AI-driven analytics in their recruitment process. The challenges ranged from resistance to change among HR staff to the lack of data infrastructure and expertise required for successful integration.
Despite initial setbacks, Company Y recognized the significance of data-driven HR decision-making and invested in employee training and collaboration with external AI experts. Over time, they managed to overcome the obstacles and witnessed improvements in candidate quality and overall recruitment efficiency.
These case studies provide valuable insights into both the benefits and challenges of adopting AI-powered reporting and analytics in recruitment, highlighting the need for thoughtful planning, organization-wide support, and a commitment to embrace data-driven HR practices.
Conclusion
In conclusion, AI-powered reporting and analytics have become crucial tools for empowering data-driven HR decision-making in recruitment. By harnessing the potential of AI models and machine learning algorithms, organizations can efficiently assess candidates, identify top talent, and make informed hiring choices. However, the successful adoption of AI in HR requires a strong data-driven culture, addressing ethical concerns, and ongoing training for HR personnel. As technology continues to evolve, the future promises even more advancements in AI-driven HR analytics. Embracing this evolution will enable organizations to stay competitive and make better-informed decisions, ultimately leading to improved recruitment processes and overall workforce efficiency.
Hirebee is here to help you come up with candidate feedback forms that will allow you to streamline the overall hiring and recruitment process.
FAQs
What is AI-powered reporting and analytics in recruitment?
AI-powered reporting and analytics in recruitment refer to the application of artificial intelligence and advanced data analytics techniques to analyze HR data, assess candidate profiles, and make data-driven decisions throughout the hiring process. It involves leveraging machine learning algorithms to extract valuable insights from diverse data sources, such as resumes, social media, and candidate assessments.
How does AI-driven analytics benefit the HR decision-making process?
AI-driven analytics streamlines and enhances the HR decision-making process by providing HR professionals with data-backed insights into candidate suitability, performance predictions, and identifying top talent. It reduces biases, accelerates candidate screening, and improves overall hiring efficiency. Data-driven HR decisions lead to better employee fit, increased retention rates, and significant cost savings.
What types of data are used in AI-powered reporting for recruitment?
AI-powered reporting in recruitment utilizes various data types, including candidate resumes, social media profiles, application forms, interview feedback, performance evaluations, and pre-employment assessments. The AI algorithms analyze this data to identify patterns, correlations, and indicators of candidate success.
How is bias mitigated in AI-driven recruitment analytics?
Bias mitigation in AI-driven recruitment analytics is critical to ensure fairness and diversity. HR professionals and data scientists carefully design and fine-tune the algorithms to avoid discriminatory outcomes. Regular audits and monitoring of AI systems help identify and address any inadvertent biases that may emerge.
Can AI-powered reporting be integrated with existing HR systems?
Yes, AI-powered reporting and analytics can be integrated with existing HR systems and software. Many AI solutions are designed to be compatible with popular HR management platforms, making it easier for organizations to adopt and implement these technologies seamlessly.