In the fiercely competitive landscape of modern recruitment, the significance of candidate satisfaction cannot be overstated. As organizations strive to attract and retain top talent, understanding the needs, preferences, and experiences of prospective candidates has become paramount. This is where Candidate Satisfaction Surveys play a pivotal role. These surveys serve as valuable tools that allow hiring teams to gather candid feedback directly from candidates, gaining insights that contribute to an improved recruitment process and employer brand.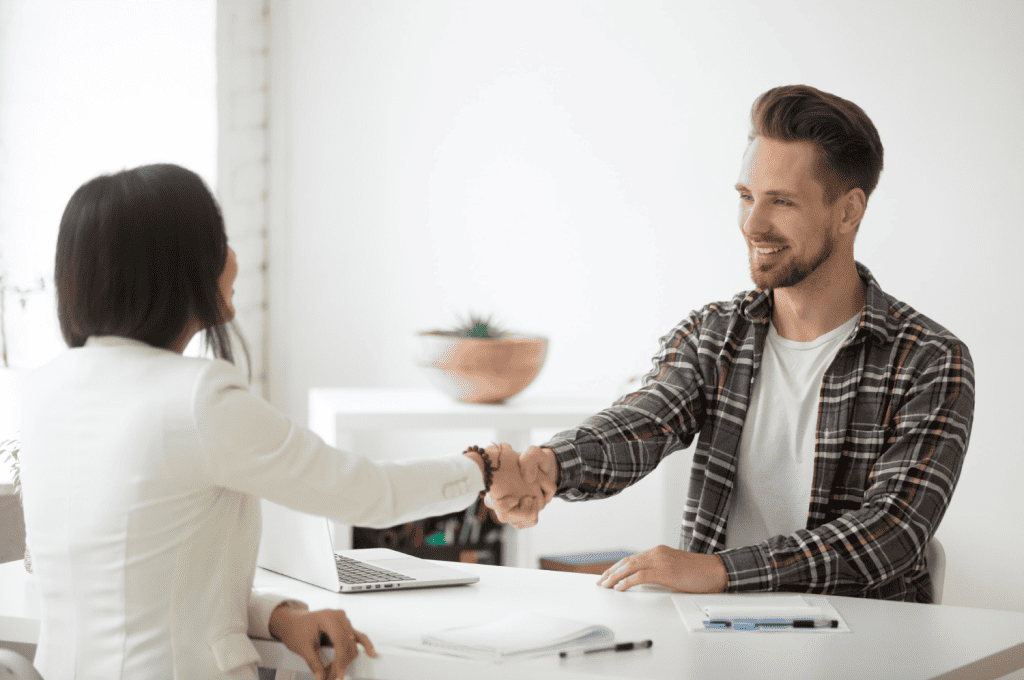 This introductory exploration delves into the seven key benefits of integrating Candidate Satisfaction Surveys into the hiring process. By delving into these benefits, organizations can grasp the profound impact that prioritizing candidate satisfaction can have on their overall recruitment efforts. From enhancing the candidate experience and identifying areas for process improvement to bolstering employer branding and increasing candidate engagement, the advantages of such surveys extend far beyond initial recruitment interactions.
Hirebee makes sure that you will be able to find the right candidates for your specific team, and it is able to do this by using recruitment analytics and candidate recruitment features.
Moreover, employing data-driven decision-making, understanding competitor analysis, and positively affecting employee retention and performance further underscore the critical role of Candidate Satisfaction Surveys in shaping successful and candidate-centric recruitment strategies.
Benefit 1: Enhanced Candidate Experience
Candidate satisfaction surveys play a pivotal role in elevating the candidate experience throughout the hiring process. By deploying these surveys, organizations gain valuable insights into how applicants perceive their interactions with the company and the recruitment procedures. One of the primary advantages of candidate satisfaction surveys is the ability to gather feedback on the application process. Understanding the candidates' perspective allows companies to identify and rectify potential pain points, simplifying and expediting the application procedure.
Moreover, these surveys enable companies to improve communication with candidates. Timely and transparent communication is essential in maintaining a positive candidate experience. By collecting feedback on communication practices, organizations can identify gaps and establish efficient channels for providing updates and feedback during various stages of the hiring process.
Furthermore, candidate satisfaction surveys facilitate personalization in the hiring experience. Tailoring the recruitment journey to meet the individual needs and preferences of candidates creates a lasting impression and fosters a sense of value. This personal touch can set an organization apart from its competitors and significantly impact the candidate's perception of the company as a potential employer.
In conclusion, conducting candidate satisfaction surveys provides businesses with valuable insights to enhance the overall candidate experience. By gathering feedback, identifying areas for improvement, improving communication, and personalizing the hiring journey, companies can create a positive and lasting impression on candidates, increasing the likelihood of attracting top talent and establishing a strong employer brand.
Benefit 2: Identifying Areas for Process Improvement
Candidate satisfaction surveys play a pivotal role in helping organizations identify areas for process improvement throughout the recruitment journey. By soliciting valuable feedback from candidates who have experienced the hiring process firsthand, companies gain critical insights into the strengths and weaknesses of their current procedures.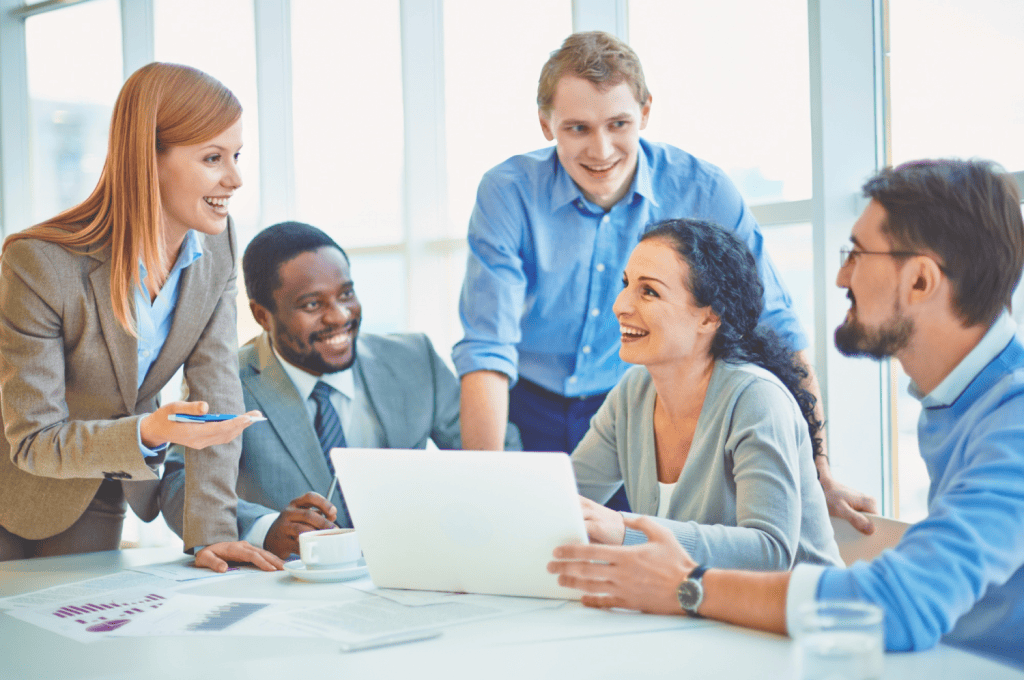 These surveys enable businesses to analyze various pain points candidates may encounter, from the initial application stage to the final hiring decision. For instance, if a significant number of candidates express frustration with a cumbersome application process, the company can take immediate action to streamline and simplify the procedure, ensuring a smoother and more efficient experience for future applicants.
Moreover, candidate satisfaction surveys shed light on potential shortcomings in the interview and assessment methods. By understanding candidates' perspectives on the interview format, questions asked, and overall experience, recruiters can refine their approach, making it more relevant, engaging, and fair. This not only enhances the candidate experience but also increases the likelihood of selecting the most suitable candidates for the organization.
The data collected from these surveys empowers businesses to take a data-driven approach to their recruitment strategies. By leveraging candidate feedback, they can make informed decisions, address pain points, and enhance the overall effectiveness of their talent acquisition process. As a result, businesses can stay competitive, attract top talent, and continuously improve their hiring practices to meet the evolving needs of candidates and the organization alike.
Benefit 3: Enhancing Employer Branding
Candidate satisfaction surveys play a pivotal role in enhancing an organization's employer branding, which refers to its reputation and image as an employer. In today's competitive job market, a positive employer brand can significantly impact a company's ability to attract and retain top talent.
Firstly, candidate satisfaction surveys provide an avenue for candidates to share their experiences with the hiring process. Positive feedback from candidates who had a pleasant and transparent recruitment journey can serve as powerful testimonials. Such testimonials, whether shared on the company's website or through social media, can bolster the organization's reputation as an employer of choice.
Secondly, through candidate satisfaction surveys, organizations can effectively showcase their values and work culture. Candidates who have a positive experience are more likely to mention aspects such as respectful treatment during interviews, timely communication, and professional demeanor of recruiters. These factors reflect positively on the company's values and culture, attracting like-minded individuals who align with the organization's mission.
Furthermore, a strong employer brand resulting from candidate satisfaction surveys can help the company stand out in a crowded job market. It differentiates the organization from competitors and can act as a magnet, drawing top talent towards the company's open positions.
In conclusion, candidate satisfaction surveys contribute significantly to an organization's employer branding efforts. Positive experiences shared by candidates through these surveys can serve as valuable endorsements, while insights into the company's culture can attract candidates who resonate with the organization's values. By improving the employer brand, companies can strengthen their position in the talent market and secure the interest of highly qualified candidates seeking fulfilling and rewarding career opportunities.
Benefit 4: Increasing Candidate Engagement
Candidate engagement is a crucial aspect of the recruitment process, as it determines the level of interest and involvement a candidate has in a potential job opportunity. Implementing candidate satisfaction surveys can significantly enhance candidate engagement throughout the hiring journey.
Firstly, conducting surveys helps build stronger candidate relationships. By seeking feedback at various touchpoints during the recruitment process, such as after application submission or following interviews, organizations show that they value candidates' opinions and experiences. This two-way communication fosters a sense of respect and consideration, making candidates feel appreciated and heard. Consequently, candidates are more likely to remain engaged and committed to the hiring process.
Secondly, candidate satisfaction surveys help keep candidates informed and engaged. Candidates often experience anxiety during the application process, wondering about their status and the next steps. Regularly updating candidates on their progress and providing clear timelines for decision-making alleviates stress and maintains their interest. Informed candidates are also more likely to respond promptly to interview invitations and other requests, ensuring a smoother recruitment process for both parties.
Lastly, candidate satisfaction surveys can encourage word-of-mouth referrals. Satisfied candidates who feel they have been treated well are more inclined to speak positively about their experience, even if they are not ultimately selected for the position. These positive word-of-mouth referrals can attract other top talent to the organization, creating a virtuous cycle of improved candidate quality and increased interest in future job openings.
In conclusion, integrating candidate satisfaction surveys into the recruitment process fosters better engagement, stronger relationships, and increased interest from candidates. By actively seeking and valuing feedback, organizations can enhance the candidate experience, ultimately leading to more enthusiastic and committed potential employees.
Benefit 5: Gaining Insights into Competitor Analysis
Candidate satisfaction surveys not only provide valuable feedback on your own recruitment process but also offer essential insights into competitor analysis. Understanding how your competitors attract and engage candidates can give your organization a strategic advantage in the fiercely competitive talent market.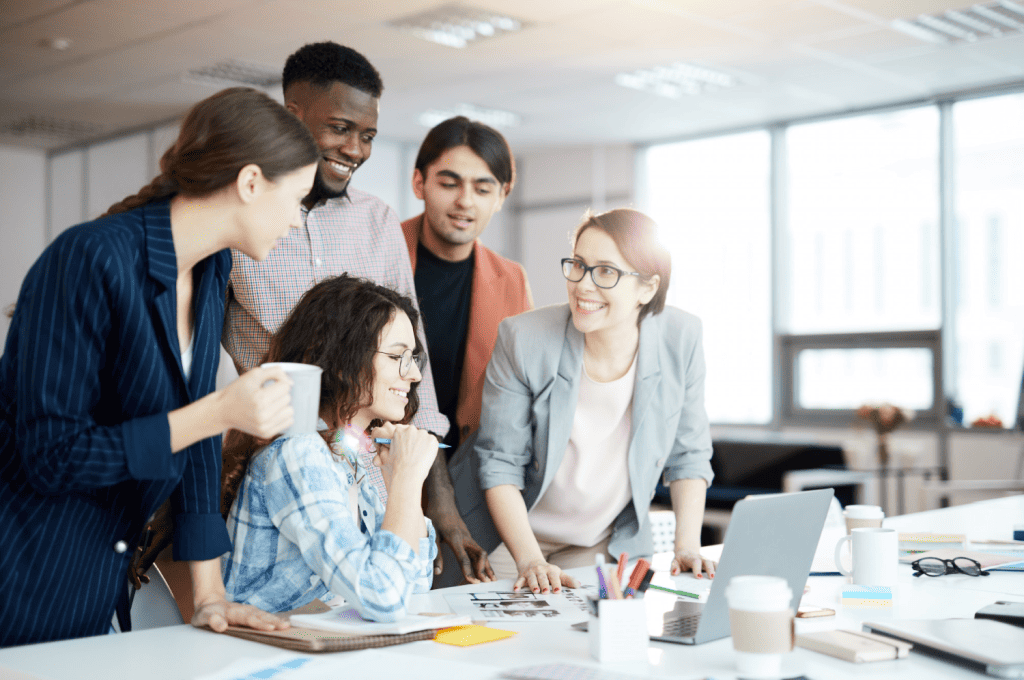 By incorporating questions that probe candidates about their experiences with other companies, you can identify strengths and weaknesses in your competitor's hiring strategies. This information allows you to benchmark your own practices against industry standards and discover unique ways to differentiate your recruitment process.
Through competitor analysis, you can learn about the most enticing aspects of your rivals' employer branding, job offers, and candidate engagement tactics. Armed with this knowledge, you can tailor your recruitment approach to highlight your organization's strengths and address areas where your competitors may have an edge.
Moreover, candidate satisfaction surveys help you understand why candidates might choose one company over another. By collecting comprehensive data on their preferences, motivations, and reasons for joining or rejecting a particular employer, you can make data-driven decisions that align your hiring strategies with candidate preferences.
In conclusion, integrating competitor analysis into candidate satisfaction surveys enables your organization to adapt and improve continuously. By leveraging this valuable information, you can enhance your employer branding, attract top talent, and stay ahead of the competition in the ongoing battle for the best candidates.
Benefit 6: Data-Driven Decision Making
Candidate satisfaction surveys provide organizations with valuable data that can drive informed decision-making in their talent acquisition strategies. By collecting feedback directly from candidates, employers gain crucial insights into their recruitment processes, helping them optimize and refine their approach.
Survey data offers a quantitative and qualitative analysis of various aspects of the hiring experience, such as application ease, communication, interview process, and candidate treatment. Armed with this information, employers can objectively assess their strengths and weaknesses, identifying areas that need improvement and those that are performing well. Such data-driven analysis helps in setting actionable goals and measuring progress over time.
Moreover, the insights obtained from candidate satisfaction surveys facilitate benchmarking against industry standards and competitors' practices. This allows organizations to gauge how they fare in comparison and adopt best practices to stay competitive in attracting top talent. By learning from the successes and failures of others, employers can make strategic decisions to differentiate their recruitment process and strengthen their employer branding.
Ultimately, leveraging data-driven decision-making through candidate satisfaction surveys aligns hiring strategies with candidate preferences, needs, and expectations. As a result, organizations are better equipped to attract, engage, and retain the most suitable candidates for their roles. By continuously refining their talent acquisition methods based on survey feedback, employers create an improved candidate experience, leading to a more satisfied and talented workforce.
Benefit 7: Improving Employee Retention and Performance
Candidate satisfaction surveys not only aid in attracting the right talent but also contribute significantly to improving employee retention and performance. When organizations prioritize candidate satisfaction and ensure a positive candidate experience, it sets the foundation for a successful and engaged workforce. Here's how this benefit unfolds: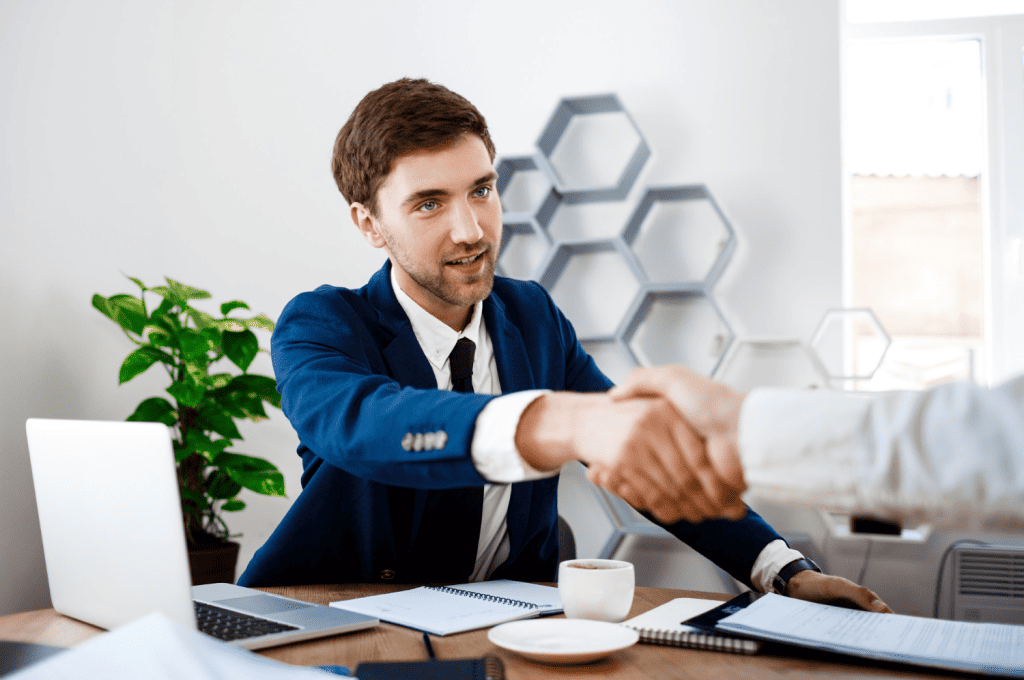 Selecting Candidates with Better Job Fit: By gathering feedback from candidates about their experiences during the hiring process, organizations can gain valuable insights into whether the selected candidates are the right fit for the job and the company culture. When candidates feel that the job aligns with their expectations and values, they are more likely to accept the offer and remain committed to their roles.
Addressing Issues Raised by Candidates Early On: Candidate satisfaction surveys often uncover potential issues or areas of improvement within the recruitment process or company policies. By addressing these concerns promptly, organizations demonstrate their commitment to employee satisfaction and well-being. This proactive approach can prevent future dissatisfaction and attrition, ensuring a more stable and contented workforce.
Boosting Overall Employee Satisfaction and Productivity: Satisfied candidates who become employees are more likely to start their tenure with a positive attitude. This initial enthusiasm can translate into higher levels of job satisfaction, increased morale, and greater productivity. Employees who feel valued from the beginning are more likely to be engaged, motivated, and invested in contributing to the organization's success.
In conclusion, leveraging candidate satisfaction surveys to assess and enhance the candidate experience can significantly impact an organization's ability to retain and develop top talent. A positive hiring process sets the stage for a fulfilling employee journey, leading to higher job satisfaction, increased productivity, and reduced turnover rates. Ultimately, creating a candidate-centric recruitment strategy can contribute to a thriving and successful workforce in the long run.
Conclusion
In conclusion, implementing candidate satisfaction surveys in the hiring process offers a multitude of advantages for organizations. These surveys enhance the candidate experience by facilitating personalized and efficient recruitment practices. They also provide valuable insights into areas for improvement, bolster employer branding, and increase candidate engagement and referrals. By utilizing data-driven decision-making, companies can align their hiring strategies with candidate preferences and gain a competitive edge in the market.
Moreover, these surveys contribute to better employee retention and performance by selecting candidates that fit well with the organization and addressing potential issues proactively. Embracing candidate satisfaction surveys is a pivotal step towards building a candidate-centric recruitment strategy that yields long-term success.
Hirebee helps you get the best candidates for your team with the help of an excellent range of features such as excellent job distribution and a very effective candidate screening process.
FAQs
What are candidate satisfaction surveys, and why are they important?
Candidate satisfaction surveys are questionnaires or feedback mechanisms used by organizations to collect feedback from job applicants about their experiences during the hiring process. They are crucial because they help organizations understand how candidates perceive their recruitment practices, which directly impacts their employer brand and ability to attract top talent.
How do candidate satisfaction surveys enhance the candidate experience?
Candidate satisfaction surveys provide candidates with a platform to share their opinions and insights on the application process, interview procedures, and overall candidate experience. By actively seeking and implementing feedback, organizations can tailor their recruitment approach, improve communication, and offer a more personalized experience to each candidate, creating a positive and memorable impression.
How can candidate satisfaction surveys help identify areas for process improvement?
Candidate satisfaction surveys pinpoint pain points and shortcomings in the recruitment process. Through candid feedback, organizations can identify bottlenecks, areas of inefficiency, and communication gaps, enabling them to streamline the hiring process and create a more seamless experience for future candidates.
Can candidate satisfaction surveys enhance employer branding? If so, how?
Yes, candidate satisfaction surveys can significantly impact employer branding. Positive candidate experiences shared through testimonials and online reviews can enhance the company's reputation as an employer of choice. This, in turn, attracts top talent, increases the quality and quantity of applications, and boosts the organization's overall standing in the job market.
How do candidate satisfaction surveys contribute to increasing candidate engagement?
By actively seeking candidates' opinions and keeping them informed throughout the hiring process, organizations foster stronger candidate relationships. Engaging candidates through surveys and personalized interactions helps maintain their interest and enthusiasm, leading to improved engagement and a higher likelihood of word-of-mouth referrals.