The effective utilization of an Applicant Tracking System (ATS) is crucial for streamlining the recruitment process and maximizing hiring outcomes. However, to fully leverage the capabilities of an ATS, it is essential to employ effective recruitment techniques.
This article explores 20 such techniques that can optimize your recruitment efforts and ensure the ATS functions at its highest potential. From preparing job listings and simplifying the application process to leveraging social media, building talent communities, and utilizing data analytics, these techniques cover a wide range of strategies to attract, engage, and hire top talent. By implementing these techniques, organizations can enhance their recruitment outcomes and make the most of their ATS investment.
Hirebee offers automated recruitment features such as candidate screening and sourcing, which ensures that you can find the best candidates for your team.
Preparing Job Listings
Preparing job listings is a crucial step in attracting qualified candidates. To maximize the effectiveness of your job listings, ensure clear and concise job titles that accurately reflect the role. Include relevant keywords and skills to optimize searchability. Provide detailed job descriptions that highlight key responsibilities, qualifications, and desired experience. Additionally, emphasize your company culture and benefits to attract candidates who align with your organization. By crafting compelling and informative job listings, you increase the chances of attracting the right talent and maximizing the potential of your Applicant Tracking System (ATS).
Optimizing Application Process
Optimizing the application process is crucial for maximizing your ATS. Simplify the application form by removing unnecessary fields and minimizing required steps. Enable easy upload of resumes and cover letters, allowing candidates to submit their application materials seamlessly. Ensure the application process is mobile-friendly, as more candidates use mobile devices for job searches. Implement auto-fill or resume parsing technology to save candidates' time and improve accuracy. By streamlining the application process, you reduce friction and increase the likelihood of candidates completing their applications. A smooth and user-friendly application process enhances the candidate experience and improves the efficiency of your recruitment efforts.
Leveraging Social Media
Social media platforms provide an effective way to reach a wide pool of potential candidates. By leveraging social media, recruiters can increase the visibility of job openings and engage with a diverse talent pool. Utilize popular platforms like LinkedIn, Facebook, Twitter, and Instagram to share job listings and create engaging content that showcases your company culture and values.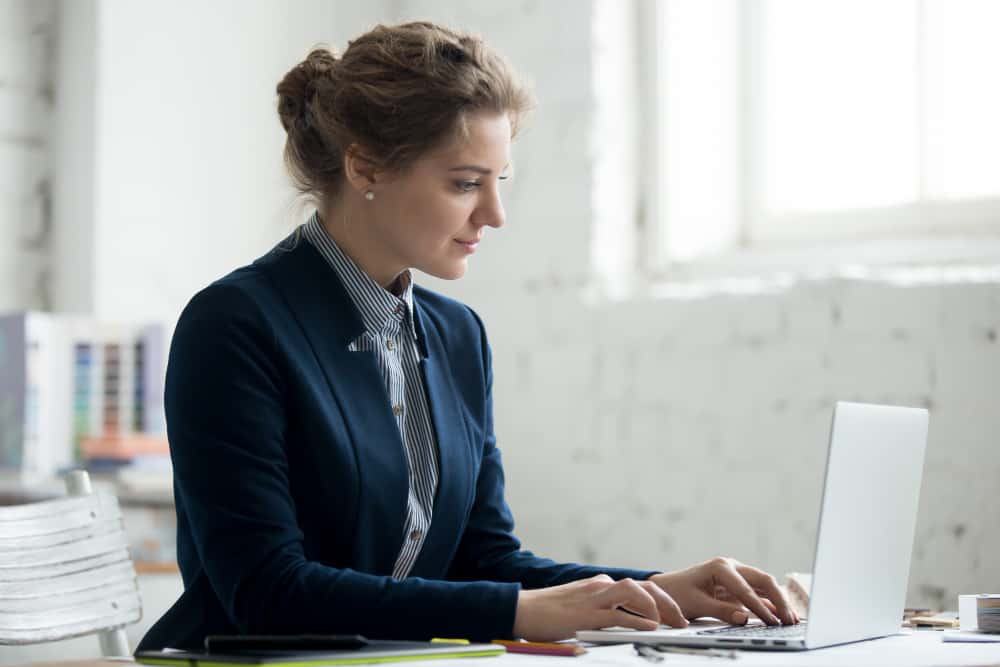 Consider utilizing social media advertising to target specific demographics and amplify your reach. Engage with potential candidates by responding to comments and messages promptly. By leveraging social media effectively, recruiters can tap into a vast network of candidates and build a strong employer brand presence.
Employee Referral Programs
Employee referral programs are a powerful recruitment technique that leverages the existing network of your employees to find top talent. By implementing an effective referral program, you can tap into the connections and recommendations of your employees, who are often motivated to refer high-quality candidates. Develop a structured program with clear guidelines, provide incentives for successful referrals, and promote the program internally to encourage participation. Recognizing and rewarding employees for successful referrals not only boosts employee engagement but also brings in candidates who are more likely to align with your company culture and values, resulting in higher retention rates and improved overall recruitment outcomes.
Building Talent Communities
Building talent communities is an effective recruitment technique that involves creating a network of potential candidates who have shown interest in your organization. By establishing a talent community on your website, you can engage with candidates, provide valuable resources, and nurture relationships over time. This allows you to proactively source and engage top talent, even when there are no immediate job openings. By consistently providing relevant content and fostering a sense of belonging, you can maximize your Applicant Tracking System (ATS) by tapping into your talent community when new positions become available, saving time and effort in the recruitment process.
Networking and Events:
Networking and events provide valuable opportunities to connect with potential candidates and industry professionals. Attend industry-specific events and conferences to establish relationships and showcase your company. Participate in job fairs and career expos to engage with active job seekers. Consider hosting networking events or webinars to build connections and promote your employer brand. These activities allow you to interact directly with candidates, share information about job opportunities, and learn about their skills and experiences. Building relationships through networking and events can lead to a pool of qualified candidates who are already familiar with your company and interested in potential career opportunities.
Employee Testimonials and Case Studies
Employee testimonials and case studies are powerful tools for attracting top talent. Featuring authentic stories from current employees can provide valuable insights into company culture, work environment, and career opportunities. Sharing success stories and highlighting employee experiences and career progression can showcase the positive aspects of working for your organization. These testimonials and case studies can be incorporated on your website, social media platforms, and recruitment marketing materials to build trust and credibility among potential candidates. By leveraging the voices of your employees, you can effectively communicate the unique benefits of joining your company and increase the appeal of your employer brand.
Targeted Job Boards and Niche Websites
To maximize your ATS, leverage targeted job boards and niche websites. Identify platforms that cater to your specific industry or job roles and post your job listings there. These platforms attract candidates with specialized skills and interests, increasing the chances of finding the right fit for your organization. Additionally, consider utilizing industry-specific forums and communities where professionals gather to discuss relevant topics. By targeting these platforms, you can reach a more focused audience and increase the quality of your candidate pool. Remember to optimize your job listings for each platform and monitor their performance to refine your approach.
Personalized Email Campaigns
Segmenting your candidate database and crafting personalized email campaigns can significantly enhance recruitment effectiveness. By tailoring your messages to specific candidate segments, you can create a more engaging and relevant experience. Craft compelling subject lines and email content that highlights relevant job openings, company updates, and personalized touches. Tracking email campaign performance allows you to measure the effectiveness of your communication strategies and make necessary adjustments. Personalized email campaigns foster candidate engagement, keep potential candidates informed, and nurture relationships throughout the recruitment process, ultimately maximizing the potential of your Applicant Tracking System (ATS) and improving overall recruitment outcomes.
Personalized Email Campaigns
Personalized email campaigns are an effective recruitment technique to engage with candidates and nurture relationships. By segmenting the candidate database, recruiters can send targeted emails with relevant job openings and company updates. Crafting personalized and engaging email content helps build rapport and keeps candidates interested.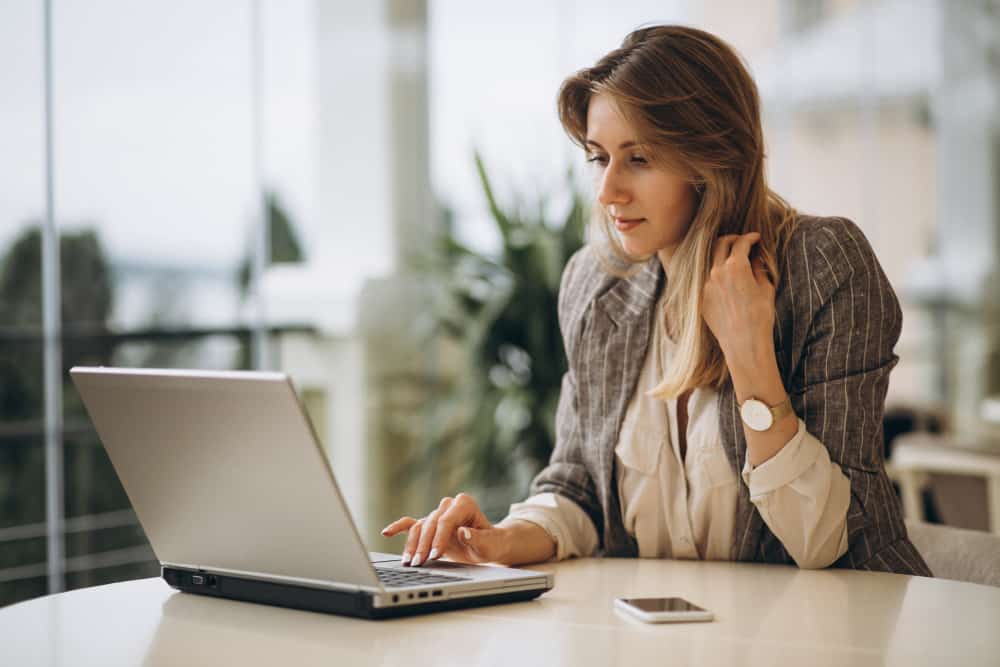 Tracking the performance of email campaigns allows recruiters to optimize their approach and adjust strategies as needed. Through personalized email campaigns, recruiters can maintain regular communication, provide updates, and build a strong candidate pipeline, ultimately increasing the chances of attracting and hiring top talent.
Collaborating with Hiring Managers
Collaborating with hiring managers is crucial for effective recruitment. By involving them in the process, job requirements can be clearly defined, ensuring alignment between the hiring team and recruiters. Timely feedback and updates from hiring managers enable recruiters to provide a seamless candidate experience. Encouraging their active participation in candidate evaluation helps in identifying the right fit. Effective communication and regular meetings between recruiters and hiring managers foster a strong partnership and enhance the overall recruitment process. By leveraging the expertise and insights of hiring managers, organizations can maximize the effectiveness of their applicant tracking system (ATS) and improve hiring outcomes.
Utilizing Data and Analytics
Utilizing data and analytics is crucial for maximizing the effectiveness of your Applicant Tracking System (ATS) and recruitment efforts. By analyzing recruitment data from your ATS, you can gain valuable insights into candidate behavior, identify trends, and make data-driven decisions. This information allows you to optimize job listings and the application process, ensuring a better candidate experience. Tracking recruitment key performance indicators (KPIs) helps measure the success of your strategies and identify areas for improvement. By leveraging data and analytics, you can continuously refine your recruitment techniques, attract the right talent, and make informed decisions that lead to better hiring outcomes.
Continuous Candidate Engagement
Continuous candidate engagement is crucial for effective recruitment. Implementing an automated email nurturing campaign ensures ongoing communication and builds relationships with potential candidates. By sharing relevant content, resources, and updates, you keep candidates engaged and interested in your company. Timely feedback and updates throughout the recruitment process demonstrate transparency and professionalism. Providing a positive candidate experience enhances your employer brand and increases the likelihood of attracting top talent. By maintaining regular communication and nurturing relationships, you create a talent pipeline for future openings and establish your organization as an employer of choice.
Retargeting and Remarketing:
Retargeting and remarketing are powerful techniques to engage with potential candidates who have shown interest in your organization. By utilizing website and social media pixels, you can deliver targeted ads to individuals who have interacted with your job listings or visited your website. This allows you to maintain a presence in their online experience and remind them of your available opportunities. Tailoring ad content based on candidate interests and behaviors further enhances the effectiveness of these campaigns. Retargeting and remarketing help keep your employer brand top of mind, increasing the likelihood of converting interested candidates into applicants.
Retargeting and Remarketing
Retargeting and remarketing techniques can significantly enhance your recruitment efforts. By utilizing retargeting ads, you can reach candidates who have shown previous interest in your organization or job opportunities. Displaying job ads to these engaged candidates helps maintain visibility and increases the likelihood of their application. Leveraging website and social media pixels enables remarketing, allowing you to tailor ad content based on candidate interests and behavior. This personalized approach enhances engagement and encourages qualified candidates to revisit your job listings. By utilizing retargeting and remarketing strategies, you maximize your chances of connecting with top talent and converting them into successful hires.
Diversity and Inclusion Initiatives
To foster a diverse and inclusive workforce, implement strategies that promote equality and representation. Enhance job listings and recruitment materials to attract a wide range of candidates. Collaborate with organizations supporting underrepresented groups and participate in diversity-focused events. Train hiring teams to recognize and mitigate unconscious biases. By creating a welcoming environment, you can tap into a broader talent pool and benefit from diverse perspectives and experiences. Embrace diversity as a strength and ensure fairness and inclusivity throughout the recruitment process. This commitment will help build a strong employer brand and contribute to a more innovative and productive organization.
Diversity and Inclusion Initiatives
In today's diverse workforce, implementing effective diversity and inclusion initiatives is crucial for maximizing your ATS and attracting top talent. By promoting diversity in job listings and recruitment materials, partnering with organizations supporting underrepresented groups, and training hiring teams on unconscious bias awareness, you create an inclusive environment that appeals to a broader range of candidates.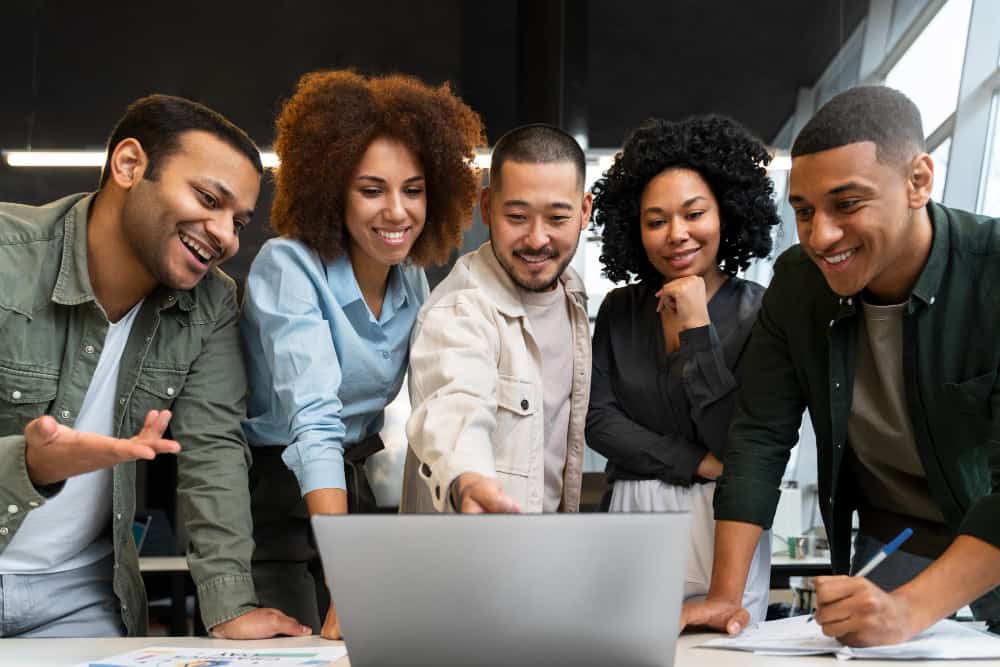 Emphasize your commitment to diversity and showcase the steps you're taking to foster an inclusive workplace. This not only enhances your employer brand but also improves the quality of hires and fosters innovation within your organization. Remember, diversity and inclusion go hand in hand with successful recruitment strategies.
Employee Value Proposition
Employee Value Proposition (EVP) is a crucial aspect of effective recruitment. It involves defining and communicating the unique benefits and advantages that your organization offers to potential employees. An EVP helps attract and retain top talent by showcasing your company's culture, values, growth opportunities, and work-life balance. Highlighting employee testimonials and success stories further strengthens your EVP. By aligning your EVP with your company's mission and values, you create a compelling narrative that resonates with candidates. A well-crafted EVP enhances your employer brand, differentiates you from competitors, and fosters a positive candidate experience, ultimately maximizing the effectiveness of your ATS.
Continuous Improvement and Evaluation
Continuous improvement and evaluation are crucial in maximizing the effectiveness of your recruitment techniques. Regularly monitoring and assessing your strategies allows you to identify areas for improvement and make data-driven decisions. Gather feedback from hiring teams and candidates to gain valuable insights and adjust your approach accordingly. Experiment with new techniques and technologies to stay ahead of the curve and adapt to changing recruitment trends. By staying proactive and constantly seeking ways to enhance your recruitment process, you can optimize your ATS and attract top talent while ensuring a seamless candidate experience.
Conclusion
In conclusion, maximizing the effectiveness of your Applicant Tracking System (ATS) requires a strategic approach to recruitment. By implementing the 20 effective techniques outlined above, you can enhance your recruitment efforts and attract top talent. From optimizing job listings and leveraging social media to building talent communities and utilizing data analytics, each technique plays a vital role in streamlining the recruitment process and improving candidate experiences.
Additionally, fostering employee engagement, embracing diversity and inclusion, and continuously evaluating and improving your strategies are crucial for long-term success. By incorporating these techniques, you can maximize the capabilities of your ATS and ensure a strong pipeline of qualified candidates for your organization's success.
Hirebee can make finding the right type of candidate much easier with the help of better recruitment marketing and improved job distribution.
FAQs
What is an ATS and why is it important in recruitment?
An Applicant Tracking System (ATS) is a software application used by organizations to manage and streamline the recruitment process. It helps automate tasks such as job posting, resume parsing, candidate screening, and communication. ATS is important as it allows recruiters to efficiently manage large volumes of applicants, track candidate progress, and improve overall recruitment efficiency.
How can I optimize my job listings for better ATS performance?
To optimize job listings for better ATS performance, ensure clear and concise job titles, include relevant keywords and skills, provide detailed job descriptions, and highlight company culture and benefits. This helps ATS algorithms identify and match suitable candidates for the job.
How can social media be leveraged for effective recruitment?
Social media can be leveraged for effective recruitment by utilizing popular platforms, creating engaging content, leveraging social media advertising, and engaging with potential candidates through comments and messages. It helps expand the reach of job postings, build brand awareness, and connect with passive candidates.
How can I encourage employee referrals through a referral program?
Encouraging employee referrals can be done through implementing an employee referral program, offering incentives for successful referrals, promoting the program internally, and recognizing and rewarding successful referrals. This taps into your employees' networks and can result in high-quality candidate referrals.
How can I build talent communities to maximize my ATS?
Building talent communities involves creating a dedicated space on your website, offering valuable content and resources, engaging with community members regularly, and leveraging the talent community for future openings. This helps nurture relationships with potential candidates and creates a pipeline of engaged talent for future recruitment needs.