Effective recruitment communications play a crucial role in attracting top talent to your organization. In today's competitive job market, it is essential to cut through the noise and engage with potential candidates in a meaningful way. This article aims to provide you with 10 valuable tips to enhance your recruitment communications strategy.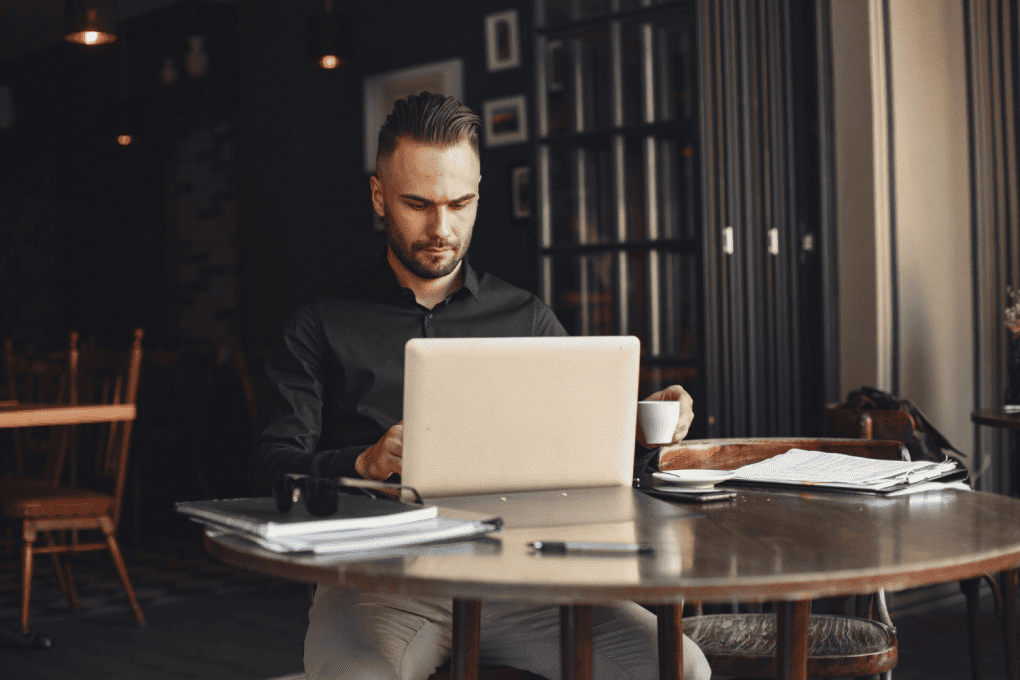 By understanding your target audience, crafting compelling job descriptions, utilizing multiple communication channels, optimizing your career website, and personalizing your messages, you can create a strong employer brand and connect with the right candidates. Additionally, fostering two-way communication, providing timely updates, and personalizing rejection messages are essential for building a positive candidate experience.
Hirebee makes finding the best candidates for your specific team a lot easier with the help of improved candidate screening and candidate sourcing features.
Finally, continuous evaluation and improvement ensure that your recruitment communications remain effective and relevant.
Tip 1: Define your target audience
In the world of recruitment, understanding your target audience is crucial for effective communication. Before crafting your recruitment messages, it's essential to define and analyze the demographics, interests, and motivations of your ideal candidates. By doing so, you can tailor your communication strategy to resonate with them and increase the chances of attracting top talent.
To define your target audience, start by conducting thorough market research. Identify the specific job roles or positions you're recruiting for and delve into the characteristics of individuals who typically excel in those roles. Consider factors such as age, education level, skills, experience, and professional aspirations.
Once you have a clear understanding of your target audience, you can adapt your communication approach accordingly. Use language and tone that align with their preferences and values. For instance, if you're targeting tech-savvy millennials, you might opt for a more informal and tech-oriented communication style, leveraging social media platforms and digital channels.
Furthermore, understanding your target audience allows you to identify the most appropriate recruitment channels to reach them. Are they more likely to respond to job postings on niche industry websites, or do they prefer networking events and referrals? By focusing your efforts on the channels where your target audience is most active, you can maximize your reach and engagement.
In summary, defining your target audience is the foundation of effective recruitment communications. It enables you to tailor your messages, choose the right channels, and connect with candidates on a deeper level. By speaking directly to their needs and aspirations, you increase the likelihood of attracting and engaging the right talent for your organization.
Tip 2: Craft compelling job descriptions
Crafting compelling job descriptions is a crucial aspect of effective recruitment communications. Job descriptions serve as the first point of contact between a company and potential candidates, and they play a significant role in attracting the right talent. Here are some key considerations for crafting compelling job descriptions: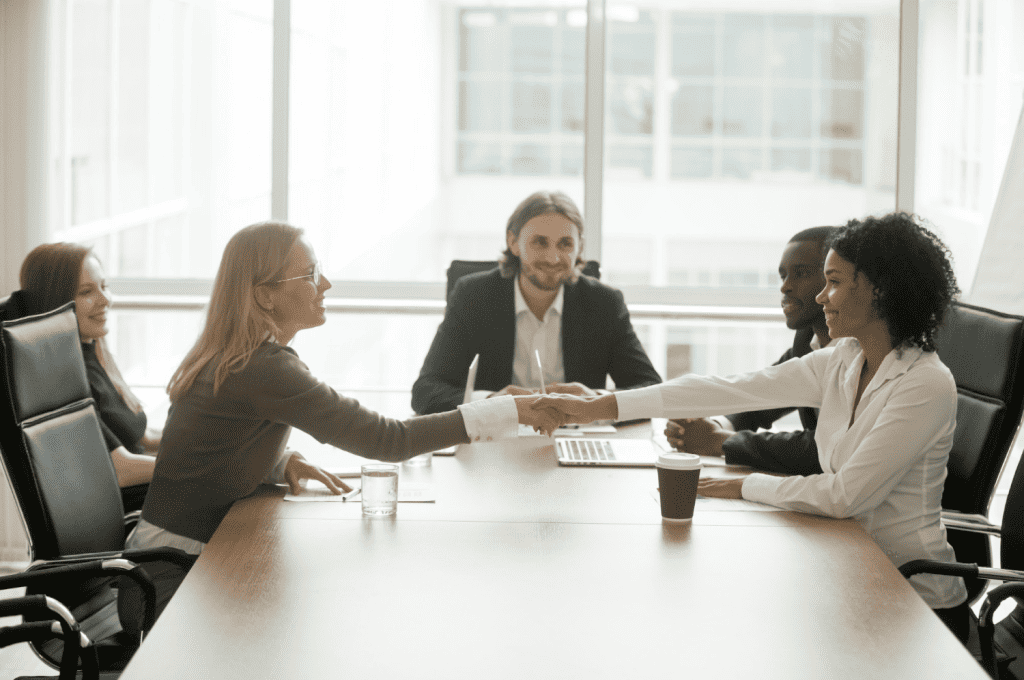 Firstly, it is essential to use clear and concise language. Avoid industry jargon or overly complex terms that may confuse or deter candidates. Instead, focus on using simple and straightforward language that clearly communicates the role's responsibilities and requirements.
Secondly, highlight key responsibilities and qualifications. Candidates want to understand what will be expected of them and whether they possess the necessary skills and experience. Clearly outline the core responsibilities and qualifications, including any specific certifications or educational requirements, to ensure candidates can quickly assess their fit for the position.
Additionally, incorporating your company's unique selling points can make your job description stand out. Highlight the benefits of working for your organization, such as a positive company culture, growth opportunities, or unique perks. This helps candidates see the value in joining your company and differentiates your job posting from others.
Lastly, consider the format and structure of your job description. Use bullet points or subheadings to break up the content and make it easier to read. Include relevant information about the position's location, work schedule, and compensation if possible. Providing a glimpse into the company's mission and values can also help candidates connect with your organization on a deeper level.
Tip 3: Utilize multiple communication channels
In today's digital age, relying on a single communication channel to reach potential candidates is no longer sufficient. To maximize the effectiveness of your recruitment communications, it is essential to utilize multiple channels to expand your reach and engage with a diverse pool of talent.
Firstly, leveraging online platforms is crucial. Your company website should feature a dedicated careers section that showcases your open positions, company culture, and benefits. This provides candidates with easy access to information and allows them to evaluate whether they are a good fit for your organization. Additionally, social media platforms such as LinkedIn, Facebook, and Twitter can be powerful tools for promoting job openings, sharing company updates, and interacting with potential candidates. Posting on popular job boards and industry-specific platforms can also attract a wider range of qualified applicants.
While digital channels are vital, traditional methods should not be overlooked. Print ads in newspapers or industry publications can still reach certain demographics effectively. Participating in career fairs and networking events allows for face-to-face interaction, giving you the opportunity to make a personal connection with potential candidates. Additionally, employee referrals can be an effective channel, as current employees can help spread the word about job openings to their network.
To ensure consistency and reinforce your employer brand, it is important to maintain a unified message across all communication channels. This includes using consistent branding, messaging, and visual elements. By utilizing multiple channels, you increase the likelihood of reaching a wider audience, attracting diverse talent, and ultimately finding the best candidates for your organization.
Tip 4: Optimize your career website
In the digital age, a company's website is often the first point of contact for potential candidates. Optimizing your career website is crucial to make a positive impression and attract top talent. Here are some key considerations:
Firstly, focus on making your website visually appealing and user-friendly. A clean and modern design with intuitive navigation will enhance the candidate's browsing experience and convey professionalism.
Secondly, provide relevant information about your company culture, values, benefits, and growth opportunities. Candidates want to know what it's like to work for your organization and why they should choose you. Highlight employee testimonials, success stories, and any unique perks that set your company apart.
Thirdly, ensure that your application process is simple and streamlined. Lengthy and complex forms can discourage candidates from applying. Implement an easy-to-use application system with clear instructions, allowing applicants to submit their information and documents with minimal hassle.
Remember, your career website serves as a window into your company. It should reflect your employer brand and leave a positive impression on potential candidates. Regularly review and update your website to keep it fresh and engaging. By optimizing your career website, you can significantly improve your recruitment efforts and attract the right talent to your organization.
Tip 5: Personalize communication
Effective recruitment communications go beyond generic messages and demonstrate a genuine interest in candidates. Personalization plays a crucial role in engaging potential hires and making them feel valued. Here are three key practices to personalize your recruitment communications.
First, address candidates by their name. This simple gesture shows that you have taken the time to acknowledge them as individuals. It adds a personal touch and establishes a connection from the very beginning.
Second, tailor your messages based on candidates' experience and qualifications. Highlight specific skills or achievements that align with the position they are applying for. This demonstrates that you have reviewed their application thoroughly and recognizes their unique strengths.
Lastly, show genuine interest in their aspirations. Ask questions about their career goals and motivations. This not only helps you understand their fit within your organization but also makes them feel heard and understood.
By personalizing recruitment communications, you create a more engaging and meaningful experience for candidates. It helps build a positive employer brand, increases the likelihood of attracting top talent, and fosters a strong candidate-employer relationship. Remember, effective personalization requires attention to detail and a sincere desire to connect with candidates on an individual level.
Tip 6: Use storytelling to showcase your employer brand
In today's competitive job market, attracting top talent requires more than just a list of job responsibilities and qualifications. It's crucial to captivate potential candidates by showcasing your employer brand through compelling storytelling. By sharing authentic and engaging narratives, you can establish an emotional connection with candidates and differentiate your company from competitors.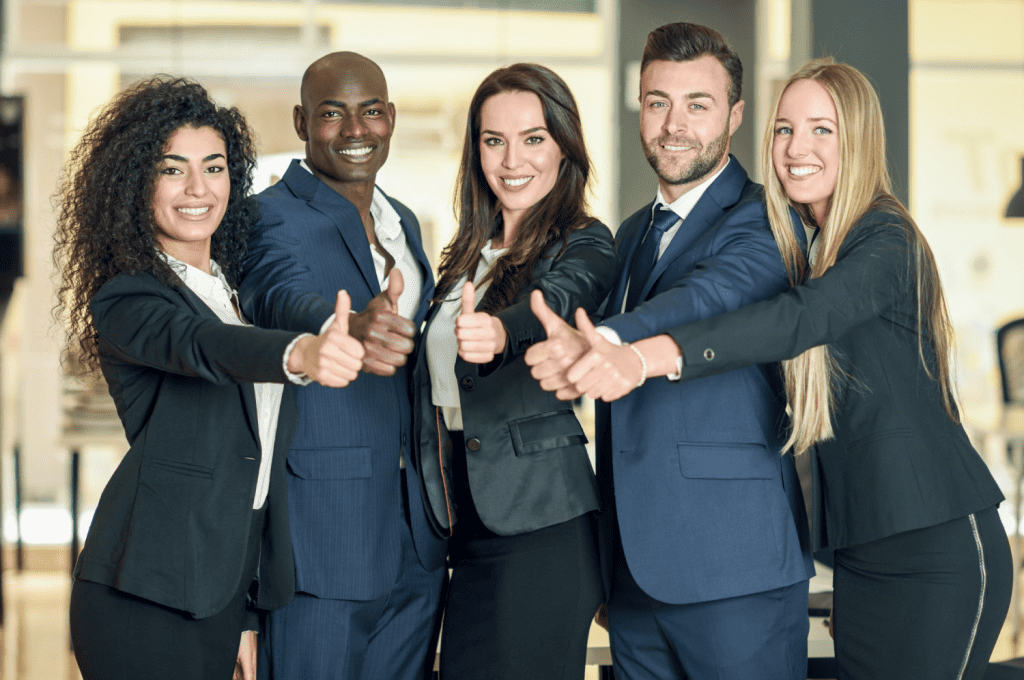 One powerful way to leverage storytelling is by highlighting success stories of current employees. Showcase individuals who have thrived within your organization, sharing their journeys, accomplishments, and the impact they've made. This allows candidates to envision themselves as part of your team and inspires them to pursue opportunities within your company.
Additionally, storytelling can be used to convey your company's values, mission, and culture. Craft narratives that illustrate how your organization positively impacts customers, communities, or the world at large. This helps candidates align their own values with your company's, attracting those who resonate with your purpose and vision.
Remember to utilize various mediums such as blog posts, videos, or social media to tell your stories effectively. Consistency and authenticity are key to building a strong employer brand that resonates with potential candidates and inspires them to join your organization.
Tip 7: Provide timely and transparent updates
In the recruitment process, candidates appreciate timely and transparent communication. By providing updates throughout the process, you can keep candidates engaged and maintain a positive impression of your company. Timely updates help candidates manage their expectations and plan their next steps accordingly.
It is essential to communicate the recruitment process clearly from the beginning, outlining the stages and timelines involved. Regularly update candidates on the progress of their application, whether it's acknowledging receipt, scheduling interviews, or informing them about the final decision. This demonstrates your respect for their time and effort.
Transparency is equally crucial. If there are delays or changes in the process, communicate them promptly and provide explanations when necessary. Honest and open communication builds trust and shows that you value candidates' involvement in the process.
Additionally, offering feedback and constructive advice, especially to candidates who were not selected, can provide valuable insights for their professional development. It shows your commitment to their growth and leaves a positive impression, even if they were not the right fit for the current role.
By implementing timely and transparent updates, you enhance the candidate experience, establish a positive employer brand, and foster stronger relationships with potential talent.
Tip 8: Foster two-way communication
In the realm of recruitment communications, it's crucial to establish a two-way dialogue with candidates. Encouraging open communication not only helps you gauge their interest and suitability for the role but also showcases your commitment to transparency and engagement. Here's how you can foster effective two-way communication:
Firstly, actively encourage candidates to ask questions. Provide them with channels to reach out and seek clarification about the job, company culture, or any other concerns they may have. This demonstrates your willingness to address their queries and create a supportive environment.
Secondly, make sure to provide clear contact information for inquiries. Whether it's an email address, phone number, or a designated point of contact, having readily available communication channels builds trust and accessibility for candidates.
Lastly, and most importantly, actively listen to candidate feedback and respond thoughtfully. Feedback is valuable for improving your recruitment process and candidate experience. Engage with candidates' suggestions, concerns, and ideas, and show them that their input matters.
By fostering two-way communication, you create an environment where candidates feel heard, respected, and valued. This approach not only enhances the overall candidate experience but also helps you gain valuable insights and build stronger relationships with potential employees.
Tip 9: Personalize rejection messages
When communicating with candidates who were not selected for a position, it's important to provide personalized rejection messages. Express gratitude for their interest and effort in applying, acknowledging their time and energy. Although it's disappointing news, offer sincere feedback and constructive advice if applicable, as it can help candidates grow professionally. Maintain a positive tone and let them know that their skills and qualifications were carefully considered. Lastly, leave the door open for potential future opportunities, showing that your organization values their potential and encourages them to stay connected. Personalized rejection messages demonstrate respect and professionalism, leaving a positive impression even in a challenging situation.
Tip 10: Continuously evaluate and improve
In the ever-evolving landscape of recruitment, it is crucial to adopt a mindset of continuous improvement. Tip 10 emphasizes the need to regularly evaluate the effectiveness of your recruitment communications. Collecting feedback from candidates and internal stakeholders allows you to gain valuable insights and identify areas for enhancement.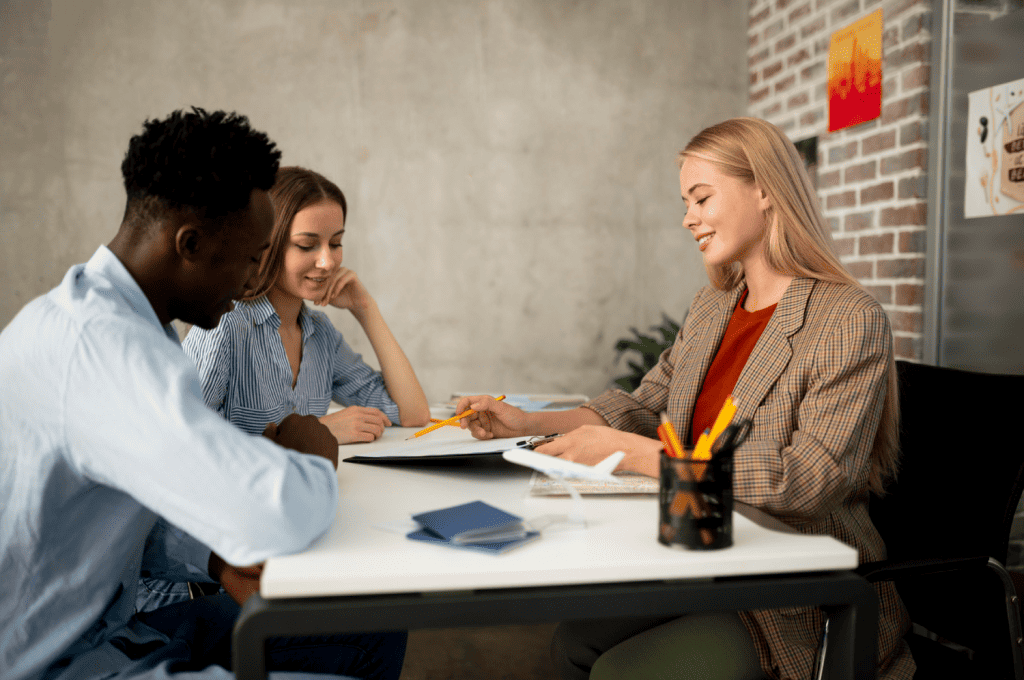 By analyzing data and adapting your approach, you can refine your communication strategies and optimize the recruitment process. Embracing a culture of continuous improvement ensures that your recruitment communications stay relevant, engaging, and successful in attracting and retaining top talent. Stay proactive, learn from experiences, and evolve with the changing needs of your organization and candidates.
Conclusion
In conclusion, effective recruitment communications play a vital role in attracting top talent and building a strong employer brand. By following the 10 tips outlined in this article, organizations can significantly enhance their communication strategies and increase the likelihood of attracting qualified candidates. From defining the target audience and crafting compelling job descriptions to personalizing communication and fostering two-way engagement, each tip offers valuable insights for optimizing recruitment efforts. It is essential to remember that continuous evaluation and improvement are key. By regularly assessing the effectiveness of communication methods and actively seeking feedback, organizations can adapt their approach and ensure ongoing success in attracting and engaging top talent.
Hirebee ensures that every aspect of the recruiting experience is much easier, especially with the inclusion of recruitment automation and candidate relationship management features.
FAQs
Why is effective recruitment communication important?
Effective recruitment communication is important because it helps attract qualified candidates, build a strong employer brand, and create a positive candidate experience. It ensures that job seekers understand the job requirements, company culture, and opportunities, leading to better alignment between the candidate and the organization.
How can I define my target audience for recruitment communications?
Defining your target audience involves understanding the demographics, interests, and motivations of your ideal candidates. Conduct market research, analyze your current employee demographics, and use candidate personas to develop a clear picture of your target audience.
How can I craft compelling job descriptions?
Craft compelling job descriptions by using clear and concise language, highlighting key responsibilities and qualifications, and incorporating your company's unique selling points. Focus on the benefits and opportunities the role offers and make sure the description accurately reflects the job.
Which communication channels should I use for recruitment?
It's best to utilize multiple communication channels for recruitment. This can include online platforms such as your company website, social media, and job boards, as well as traditional methods like print ads, career fairs, and referrals. Ensure consistent messaging across all channels to maintain brand coherence.
How can I personalize recruitment communication?
Personalize recruitment communication by addressing candidates by name, tailoring messages based on their experience and qualifications, and showing genuine interest in their aspirations. Use automation tools to streamline the process while still maintaining a personalized touch.