Recruitment is a dynamic field that constantly evolves to meet the changing demands of the job market. As we enter 2023, it is crucial for organizations to stay ahead of emerging trends to effectively attract and hire top talent. This article presents 10 predictions for recruitment in 2023, offering insights into the upcoming shifts in talent acquisition strategies.
From the increased adoption of AI-powered recruitment tools and a focus on diversity and inclusion to the rise of remote workforces and personalized candidate experiences, these predictions shed light on the transformative changes that lie ahead. By embracing these trends, companies can position themselves for success in navigating the competitive landscape of talent acquisition.
Hirebee is an automated recruitment service that is dedicated to ensuring you can effectively find the right candidates for your team with the help of automated candidate sourcing features.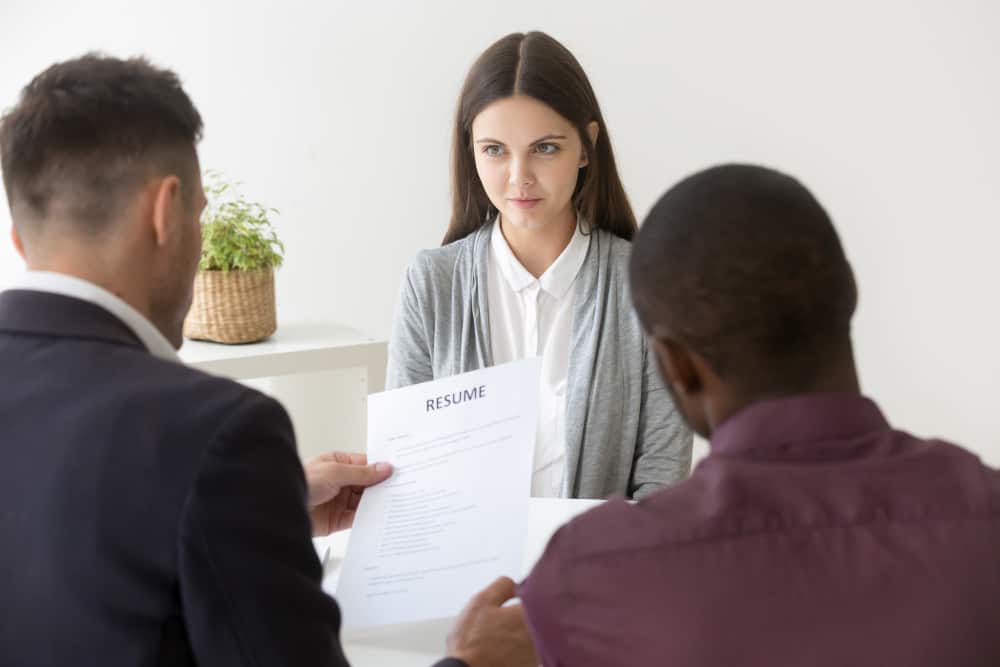 Prediction 1: Increased adoption of AI-powered recruitment tools
The recruitment landscape in 2023 is expected to witness a significant increase in the adoption of AI-powered tools and technologies. Artificial Intelligence (AI) has already started revolutionizing various aspects of the recruitment process, and this trend is predicted to continue and expand further. Here are two key areas where AI will play a crucial role:
Traditional manual resume screening can be time-consuming and prone to biases. AI-powered tools can streamline this process by analyzing resumes, extracting relevant information, and identifying the best matches for specific job requirements. These tools utilize natural language processing and machine learning algorithms to assess candidates' skills, experience, and qualifications, enabling recruiters to focus their efforts on the most promising applicants.
Chatbots and virtual assistants are becoming increasingly popular in recruitment. They provide instant responses to candidate queries, assist in scheduling interviews, and collect initial information about candidates. These AI-powered bots can handle high volumes of inquiries simultaneously, freeing up recruiters' time and enhancing the overall candidate experience. Chatbots can also be programmed to perform basic screening tasks and conduct preliminary assessments, allowing recruiters to focus on more complex evaluation tasks.
Prediction 2: Focus on diversity and inclusion
In 2023, there will be a significant emphasis on diversity and inclusion in recruitment strategies. Organizations will recognize the value of having a diverse workforce that brings different perspectives, experiences, and skills to the table. Companies will actively seek to hire individuals from diverse backgrounds, including but not limited to race, gender, ethnicity, sexual orientation, and disability.
To promote diversity, companies will implement policies and practices that ensure equal opportunities for all candidates. They will establish diverse hiring teams, provide training on unconscious biases, and revise job descriptions to eliminate gendered or biased language. Diversity metrics and goals will be set, and companies will regularly monitor and evaluate their progress to make data-driven improvements.
In 2023, organizations will invest in minimizing unconscious biases that may unintentionally influence the recruitment process. Biases can lead to the exclusion of qualified candidates from underrepresented groups. Companies will adopt various strategies to mitigate these biases and ensure fair and objective evaluation of candidates.
One approach will be to implement blind hiring practices, where certain identifying information such as names, genders, or educational institutions is concealed during initial screening stages. This will enable recruiters to focus solely on the qualifications, skills, and experiences of candidates. Additionally, technology solutions will be utilized to anonymize resumes and remove any potential bias triggers from the selection process.
Prediction 3: Rise of remote and hybrid workforces
In 2023, remote work is expected to continue its upward trajectory and become more prevalent across various industries. The COVID-19 pandemic accelerated the adoption of remote work, and its success has prompted organizations to rethink traditional office-based work models. Companies have witnessed the benefits of remote work, such as increased employee satisfaction, improved work-life balance, and access to a global talent pool. As a result, more businesses are likely to embrace remote work as a long-term strategy, even beyond the pandemic.
To cater to the rise of remote and hybrid workforces, recruitment strategies will evolve to accommodate these new work models. Hiring managers and recruiters will focus on identifying candidates who possess the necessary skills and traits for remote work, such as self-motivation, strong communication skills, and the ability to work independently. Job descriptions and requirements will be adjusted to highlight the importance of remote work capabilities and the ability to collaborate effectively in virtual environments.
Prediction 4: Emphasis on soft skills and adaptability
In 2023, there will be an increased recognition of the significance of soft skills in the workplace. Soft skills refer to personal attributes, communication abilities, and interpersonal skills that enable individuals to work effectively with others. Employers will place a greater emphasis on assessing and valuing soft skills during the recruitment process.
Recruiters will design assessment methods and interview questions to evaluate a candidate's adaptability and emotional intelligence. Adaptability will be seen as a critical skill, given the fast-paced and ever-changing nature of today's work environments. Employers will seek individuals who can quickly adapt to new technologies, processes, and challenges.
Emotional intelligence, which encompasses self-awareness, empathy, and the ability to manage emotions, will also be highly valued. Companies will recognize that emotionally intelligent employees contribute to a positive work culture, effective collaboration, and improved customer relationships.
To assess adaptability, recruiters may present candidates with hypothetical scenarios or challenges that require them to demonstrate their ability to pivot and adjust their approach. Additionally, behavioral questions and situational interviews will be employed to gauge emotional intelligence, providing candidates an opportunity to showcase their empathy, self-awareness, and conflict resolution skills.
Prediction 5: Gamification in recruitment processes
In 2023, the use of gamification in recruitment processes is expected to gain significant traction. Gamification involves integrating game elements into non-game contexts to enhance engagement and motivation. In the realm of recruitment, this trend is poised to revolutionize candidate assessment and selection.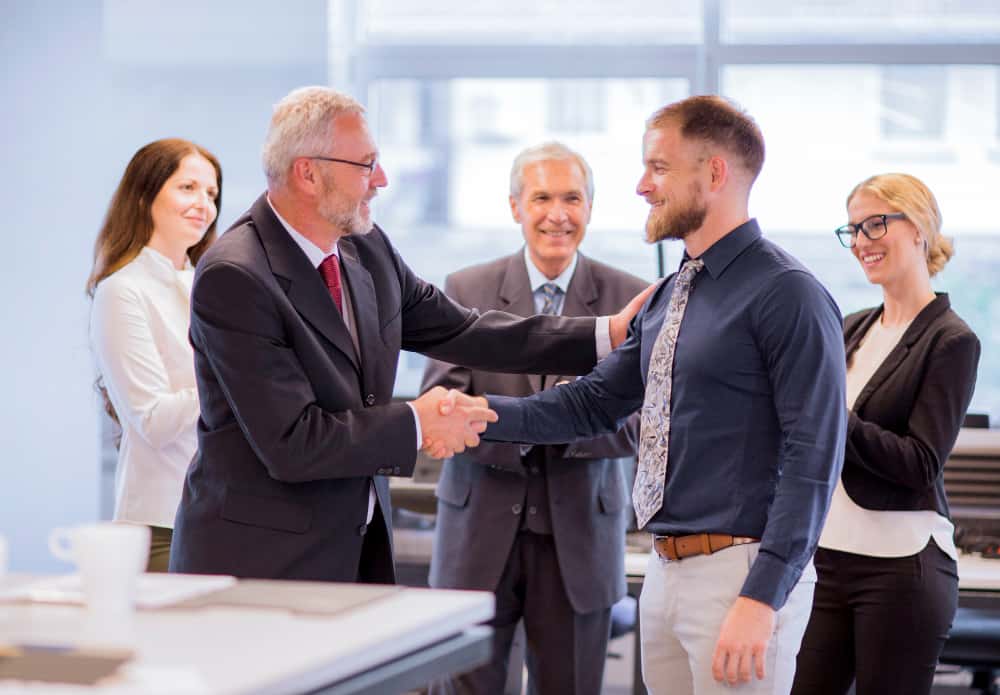 Firstly, companies will employ gamified platforms and applications to create interactive and immersive experiences for candidates. These platforms may include skill-based challenges, scenario simulations, or virtual reality environments that allow candidates to showcase their abilities in a more engaging and authentic manner. By incorporating game elements, such as points, leaderboards, and achievements, employers can make the recruitment process more enjoyable, while also evaluating candidates' skills and competencies.
Secondly, gamification will enable employers to assess candidates' problem-solving abilities, critical thinking skills, and teamwork in a dynamic and interactive way. By observing how candidates navigate challenges, make decisions, and collaborate with others, recruiters can gain deeper insights into their suitability for specific roles and organizational cultures.
By leveraging gamification, organizations can not only attract top talent but also identify candidates who possess the right combination of skills, traits, and adaptability needed for success. It adds an element of fun and excitement to the recruitment process while enabling employers to make more informed decisions.
Prediction 6: Increased use of data analytics in recruitment
In 2023, the recruitment landscape will witness a significant surge in the utilization of data analytics to drive hiring decisions. Companies will increasingly rely on data-driven insights to identify successful hiring patterns, optimize recruitment processes, and make informed talent acquisition and retention strategies.
With the abundance of applicant data available, organizations will leverage analytics tools to extract valuable insights and identify trends. By analyzing past recruitment data, companies can pinpoint the most effective sourcing channels, evaluate the performance of different assessment methods, and identify potential biases in their hiring practices.
Furthermore, predictive analytics will play a crucial role in talent acquisition. By using machine learning algorithms and historical data, organizations can forecast future hiring needs, anticipate attrition rates, and proactively build talent pipelines.
The integration of data analytics in recruitment processes will lead to greater efficiency and accuracy in candidate selection. Recruiters will have access to real-time metrics and indicators to evaluate the effectiveness of their strategies, enabling them to make data-backed decisions.
Overall, the increased adoption of data analytics in recruitment will empower organizations to make smarter hiring decisions, improve candidate experiences, and ultimately build stronger and more successful teams.
Prediction 7: Personalized candidate experiences
In 2023, the recruitment landscape will witness a significant shift towards personalized candidate experiences. Companies will recognize the value of tailoring their recruitment processes to meet the individual needs and expectations of candidates. This prediction stems from the growing emphasis on candidate-centric approaches and the understanding that a positive experience can greatly impact employer branding and talent acquisition.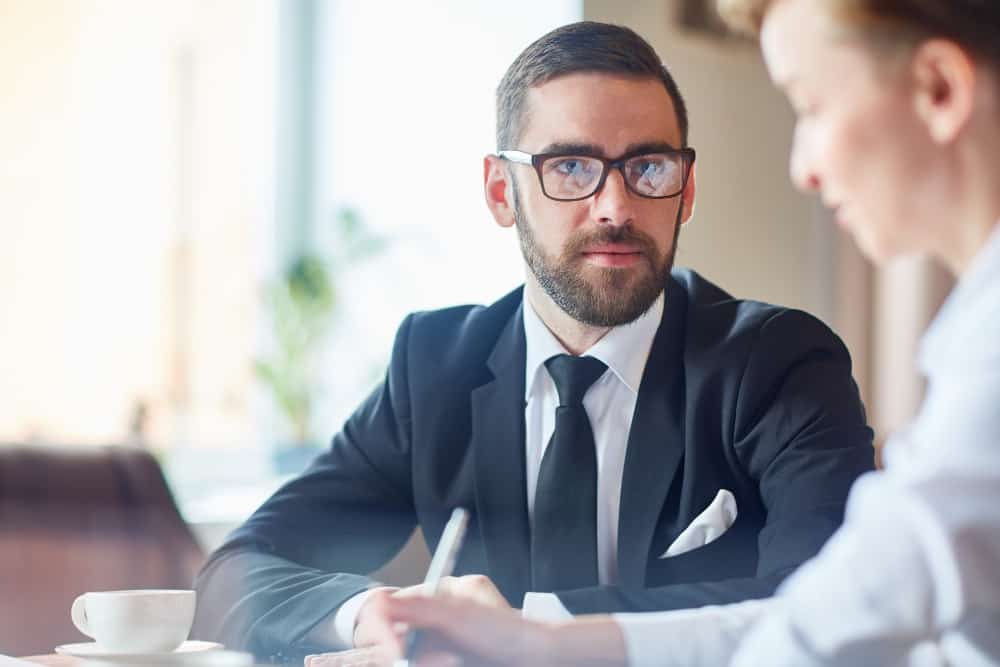 To provide personalized candidate experiences, organizations will invest in technologies that enable tailored communication and engagement throughout the hiring journey. Automated systems will be leveraged to gather relevant information about candidates and create customized touchpoints. These touchpoints may include personalized email communications, targeted content, and interactive assessments designed to match candidates' skills and preferences.
Furthermore, recruiters will focus on creating a human connection by demonstrating genuine interest in candidates' aspirations, career goals, and values. This personalized approach will not only enhance the overall candidate experience but also allow recruiters to better assess cultural fit and alignment with the organization's values.
By prioritizing personalized candidate experiences, companies will stand out from their competitors, attract high-quality talent, and build long-lasting relationships with candidates, irrespective of the outcome of the recruitment process.
Prediction 8: Collaboration with educational institutions
In 2023, there will be an increased emphasis on collaboration between employers and educational institutions to bridge the gap between academia and industry. Recognizing the value of fresh talent and the need for specialized skills, companies will actively seek partnerships with universities, colleges, and vocational schools to establish strong talent pipelines.
Employers will engage in dialogue with educational institutions to align their curriculum with industry needs, ensuring that graduates possess the skills and knowledge required for today's job market. This collaboration will extend beyond traditional degree programs and encompass internship and apprenticeship opportunities, allowing students to gain practical experience and exposure to real-world work environments.
These partnerships will be mutually beneficial, with educational institutions gaining insights into current industry trends and requirements, and employers gaining access to a pool of skilled and motivated candidates. By nurturing these connections, companies will have a competitive advantage in attracting top talent and shaping the future workforce.
Moreover, employers will actively participate in career fairs, industry-specific events, and guest lectures, providing students with valuable networking opportunities and a deeper understanding of potential career paths. This collaboration between employers and educational institutions will create a dynamic ecosystem that fosters continuous learning, innovation, and successful talent acquisition.
Prediction 9: Continued rise of employer branding
In 2023, the importance of employer branding will continue to grow as a significant factor in attracting top talent. Companies will recognize the need to establish a strong and appealing employer brand to stand out in a competitive job market. Employer branding refers to the image and reputation of an organization as an employer, encompassing its values, culture, and employee experience.
Employers will invest more resources in building and promoting their employer brand to attract and retain high-quality candidates. They will focus on showcasing their unique company culture, values, and employee benefits through various channels, including social media, company websites, and career fairs. Additionally, companies will leverage employee testimonials and success stories to give potential candidates a glimpse into their work environment and career growth opportunities.
Employer branding will go beyond traditional marketing tactics, becoming a strategic initiative that influences recruitment and talent acquisition strategies. Organizations will aim to differentiate themselves by highlighting their commitment to diversity and inclusion, corporate social responsibility, and employee well-being.
By prioritizing employer branding, companies will not only attract top talent but also improve employee engagement and retention. Candidates will actively seek out companies with strong employer brands that align with their values and career aspirations. Therefore, organizations that invest in building a compelling employer brand will have a competitive edge in attracting and retaining the best talent in 2023 and beyond.
Prediction 10: Enhanced candidate experience through automation
In the ever-evolving landscape of recruitment, the automation of processes is set to revolutionize the candidate experience in 2023. With the increasing demand for efficiency and personalization, companies will leverage automation tools to streamline their application processes and enhance communication with candidates.
Automation will enable organizations to provide prompt and consistent updates to applicants, ensuring that they are kept informed throughout the hiring journey. Automated emails and notifications will replace manual follow-ups, reducing delays and improving overall candidate satisfaction.
Furthermore, automation will enable recruiters to personalize their interactions with candidates. Automated systems can gather and analyze candidate data, allowing recruiters to tailor their communication and provide a more personalized experience. This could include personalized email templates, automated interview scheduling, and customized feedback based on assessments or interviews.
By embracing automation, companies will not only save time and resources but also create a positive and efficient candidate experience. Candidates will feel valued and engaged throughout the recruitment process, increasing the likelihood of attracting top talent and enhancing the employer's brand reputation.
In summary, the integration of automation tools in recruitment processes in 2023 will significantly enhance the candidate experience, providing timely updates, personalization, and efficient communication, ultimately leading to successful talent acquisition.
Conclusion
In conclusion, the recruitment landscape in 2023 is poised to witness significant changes and advancements. Employers will increasingly rely on AI-powered tools to streamline and optimize their hiring processes. Diversity and inclusion will take center stage, with companies actively working towards fair and unbiased recruitment practices. The rise of remote and hybrid workforces will necessitate tailored strategies for finding and evaluating candidates.
Soft skills and adaptability will be highly valued, and gamification will enhance candidate engagement. Data analytics will play a crucial role in identifying successful hiring patterns, while personalized experiences and employer branding will continue to shape candidate perceptions. Automation will enhance efficiency and improve the overall candidate experience. Adapting to these trends will be essential for organizations to attract and retain top talent in the competitive job market of 2023.
Hirebee makes it a lot easier for you source good candidates for your team using improved candidate recruitment marketing and better job distribution.
FAQs
What are AI-powered recruitment tools?
AI-powered recruitment tools refer to technology and software that leverage artificial intelligence algorithms and machine learning to streamline various aspects of the recruitment process. These tools can automate resume screening, identify suitable candidates, conduct initial candidate interactions through chatbots or virtual assistants, and provide data-driven insights for decision-making.
Why is diversity and inclusion important in recruitment?
Diversity and inclusion in recruitment ensure that organizations embrace a wide range of perspectives, backgrounds, and experiences. It promotes a more inclusive work environment and fosters innovation, creativity, and collaboration. In 2023, companies are expected to prioritize diversity and inclusion initiatives, recognizing the benefits it brings in terms of attracting top talent, improving company culture, and enhancing overall business performance.
How is remote and hybrid work impacting recruitment?
Remote and hybrid work arrangements have gained significant traction, and in 2023, they are expected to become the norm in many industries. This impacts recruitment by necessitating new strategies and processes to attract, assess, and onboard remote or hybrid employees. Recruitment efforts will focus on identifying candidates with strong remote work skills, assessing adaptability, and utilizing technology to enable virtual interviews and assessments.
What are soft skills, and why are they important in recruitment?
Soft skills refer to personal attributes and qualities that enable individuals to interact effectively with others and contribute to a positive work environment. They include skills such as communication, teamwork, adaptability, and emotional intelligence. In 2023, there will be an increased emphasis on soft skills in recruitment as companies recognize their significance in job performance and team dynamics.
How does gamification impact the recruitment process?
Gamification involves incorporating game elements into the recruitment process to enhance candidate engagement and assess job-related skills. In 2023, organizations may use gamified assessments, virtual reality simulations, or interactive challenges to evaluate a candidate's capabilities, problem-solving skills, and cultural fit. Gamification adds an element of fun and interactivity, making the recruitment experience more engaging and memorable.